We recently sat down Chad Larson, president of Stag Arms to discuss his company's move to Cheyenne, Wyoming, his efforts to rebrand and refocus the AR manufacturer after a few years of turmoil, and more. Chad gives us an overview of Stag Arms' history, challenges the company faced, and how he is helping breathe new life into the brand.
Q: Chad, Stag Arms is certainly a manufacturer I've heard a lot about over the years, but not one I am overly familiar with. Can you give our readers an overview of the company, and why it was in need of a new approach?
Chad Larson, Stag Arms – To start at the beginning, Stag Arms was founded in 2003 by Mark (Malkowsk), and he built the company up from 2003 to around 2016. They started out by doing all of the original R&D on left-handed ARs. That's really where they became known. Everything they did in a right-handed version, they did in a left-handed version as well, so that they could cater to all shooters. So, that's where they started, and how they got their name out there in the marketplace. Mark grew the company for many years.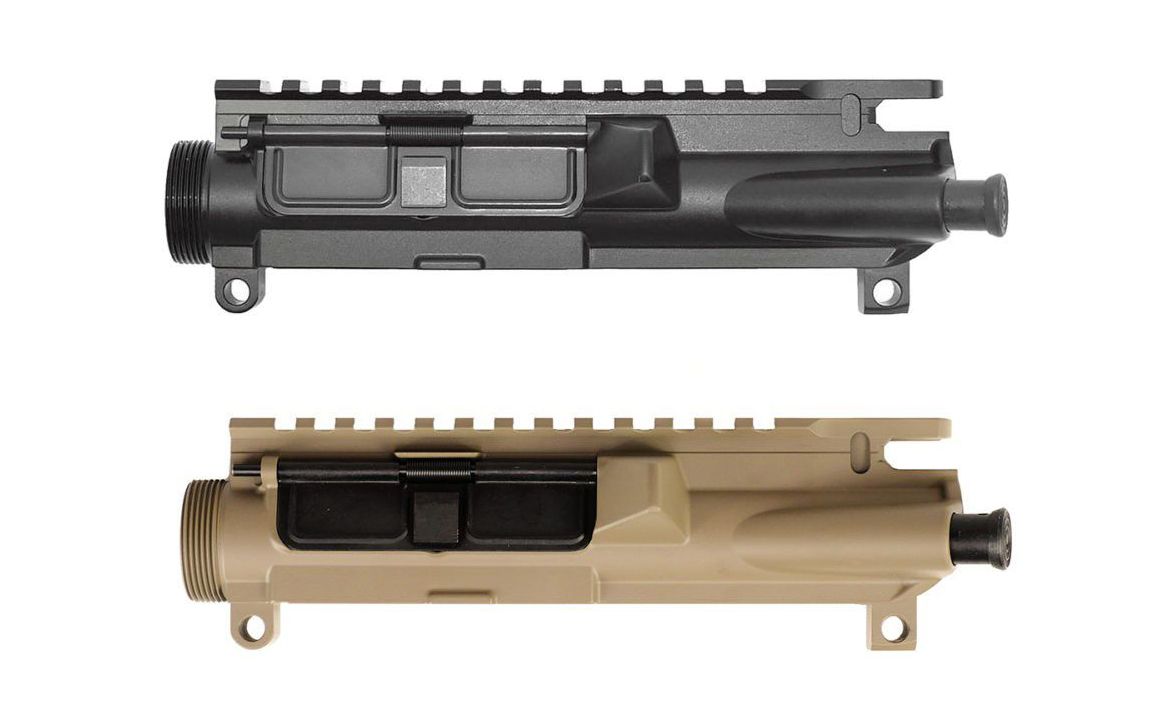 Stag Arms A3 Flattop Left-Handed Upper Receiver Assembly
After the big boom and then bust in the 2012/2013 timeframe, things sort of stagnated… In 2015, they got into some issues with the ATF as far as recording serial numbers. I think some of the news articles made it sound a little more nefarious than what it actually was, but what it turned out to be was they only had one guy that was handling compliance, and he was not putting the serial numbers into the books in a timely manner.
The ATF gives you seven days from the date of manufacture to enter them into your bound book. There were a couple of instances where he got behind or was on vacation, and he did not enter them into the bind book in a timely fashion. The ATF worked with them for several months to try and fix that, but they really didn't take action. So, in 2015, the ATF came in and told them that they had to shut down business and they could no longer operate.
As a part of an agreement, Mark then sold the company to the investment firm, White Wolf Capital, which is the company that I work for. At the time, I worked for Aero Precision, which is another White Wolf Capital company.
We helped out Stag as much as we could. They appointed a new president and they started to turn things around. They worked with a couple of compliance vendors to be up-to-date, and actually be cutting edge as far as compliance was concerned with the ATF.
Stag continued to operate from 2016 to 2019, but they just had some issues trying to grow. It was a hard time in the industry for a lot of manufacturers…at the end of 2019, the existing president decided that he was done. He had done all he could, but he couldn't turn the company around.
I was approached by the equity firm owners to see if I would consider taking over as the president of Stag. I thought about it a bit, as it would be a big step, but I thought I could make some changes and help out quite a bit. I accepted the offer and took over at the end of 2019.
Q: What was your approach with Stag Arms when you came onboard?
Chad Larson, Stag Arms – We started to do a lot of changes. We had already had a re-brand in the works for Stag Arms, and we had planned to move the company, we had already worked with several different states on where they wanted to go.
We ended up choosing Cheyenne, Wyoming as our new home, and the state and the city have been extremely welcoming to us, and we are truly appreciative of that. Connecticut was not a very business friendly state, and certainly not a firearms business-friendly state, so it was a good move on our part. We could not even sell the products we originally designed and developed in Connecticut anymore because of their laws.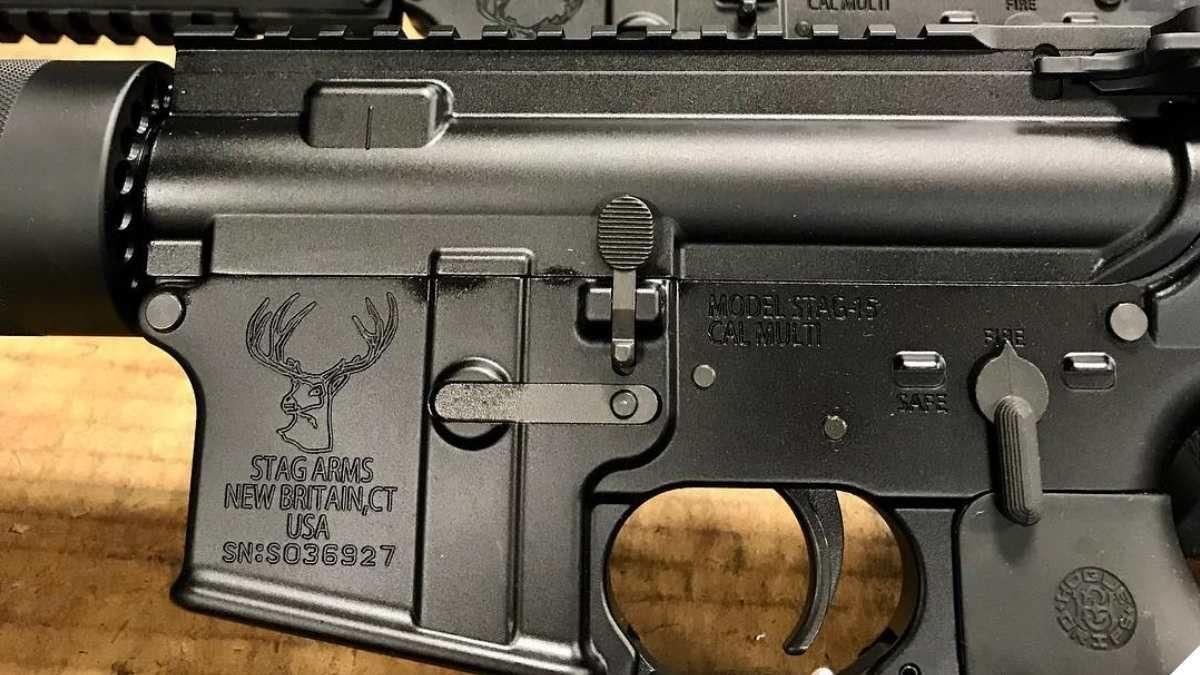 In addition to the move, my primary focus was to fix the company. Stag Arms was not a profitable company, and being owned by an equity firm company, that was not ideal. I had done a lot with Aero Precision to help them grow and expand, and they told me they wanted me to do the same thing for Stag Arms.
We started taking a hard look at their line-up. They way that Stag Arms had conducted business and the way they had their offerings was good from a consumer standpoint, but it was difficult from a supply chain and logistics standpoint. We worked on reducing the number of SKUs.
Prior, it had basically been a custom shop. You would order a rifle and you could pick your bolt carrier group, your muzzle device, and handguard, etc., but doing that took a significant amount of time to build that rifle and then get it shipped out. It got them into a little bit of trouble. They didn't have a great supply chain system to let them know where things were. They had a few home-built systems, and their approach created a lot of logistical issues for them.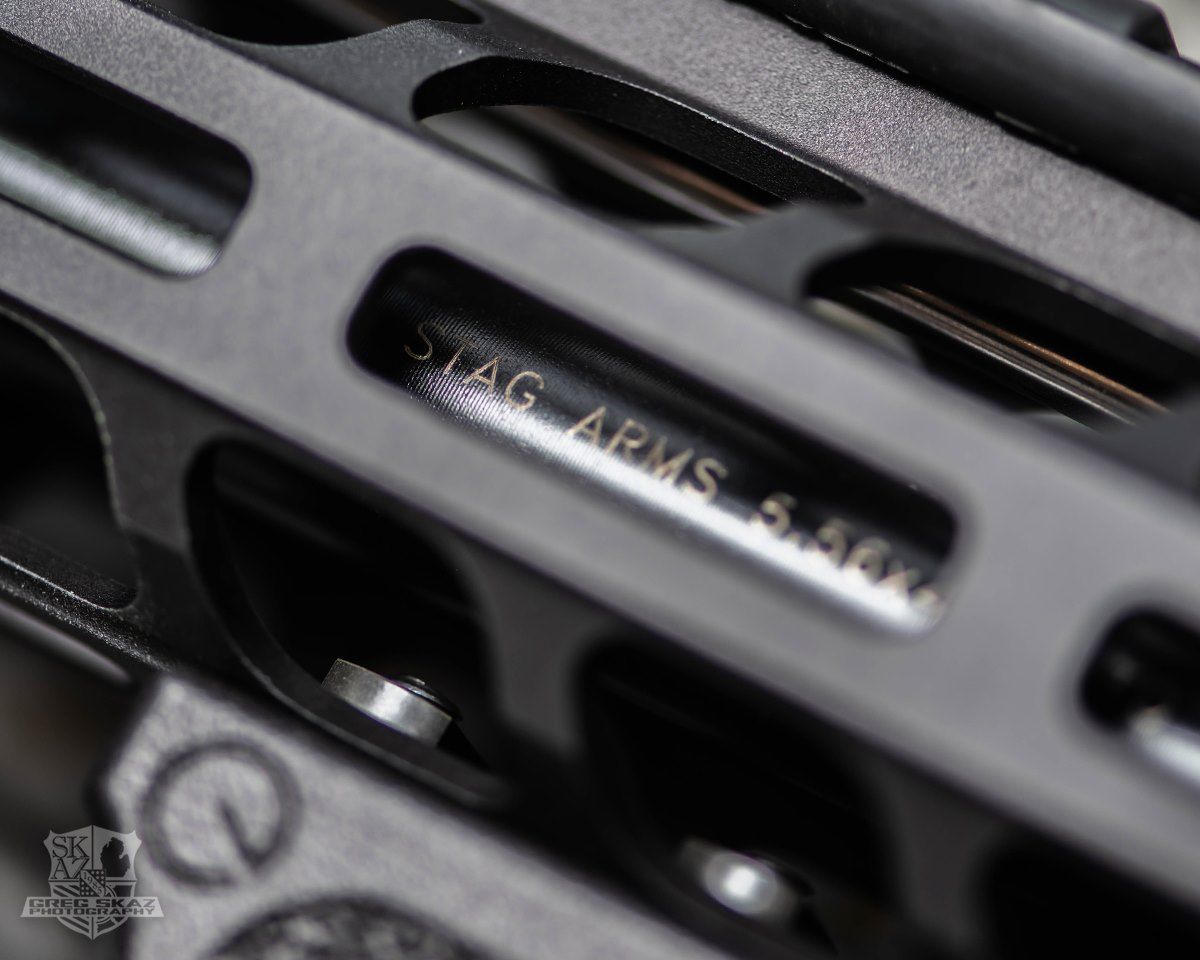 Looking at the product line, our decision was to update it. One of first things we started offering when I took over at Stag Arms were nitrided options. Stag Arms had always been known for having chrome phosphate for their barrels, both 1/8 and 1/7 twist…We worked to provide nitrided options in addition to chrome phosphate, and in addition, we introduced 300 Blackout options, as well as pistol options. They had never had those options in the past.
Our goal was really just cleaning up and then expanding offerings in order to be more modern. They really hadn't updated since 2012, and there were a lot of options that they were missing out on.
Q: Were there other lessons that you had learned at Aero Precision that you brought over?
Chad Larson, Stag Arms – We wanted to make sure that customers understood that what we are offering was reliable, and that they could have faith in us. Stag Arms had done a very good job of that in the early years, but after 2012-2013, I think that tapered off a little bit…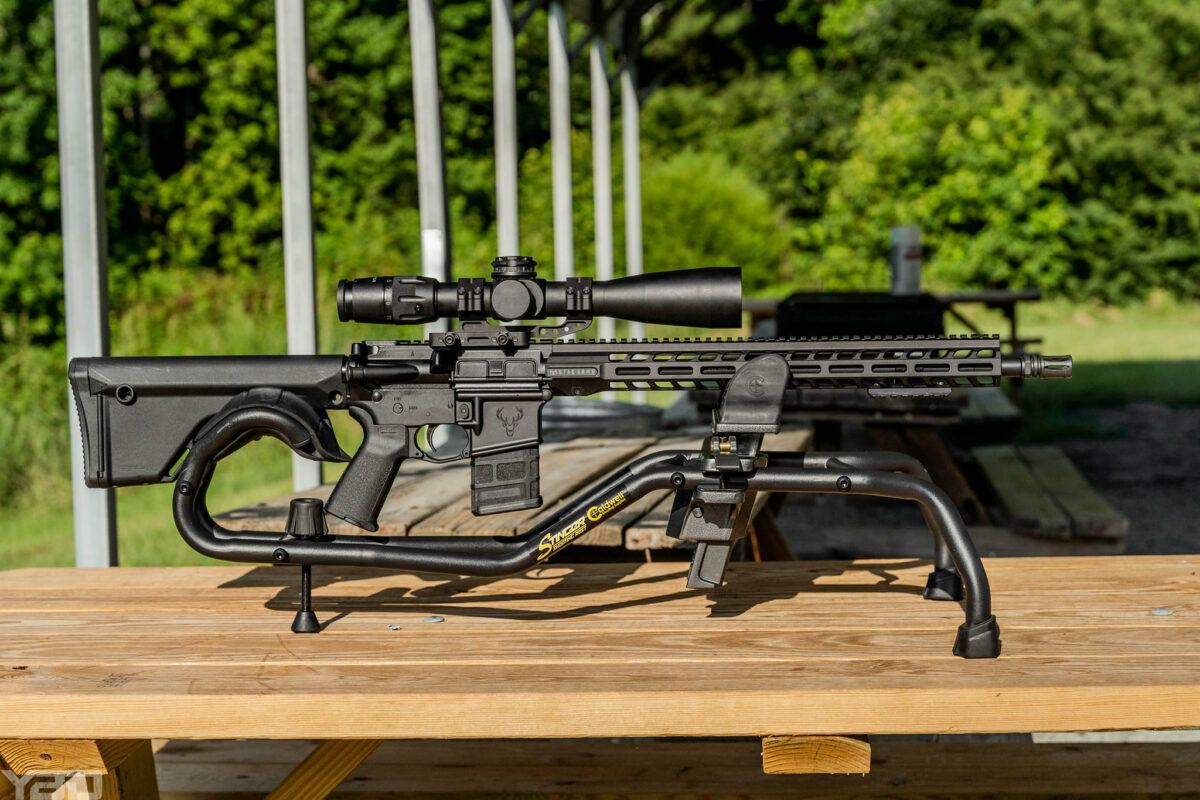 Another issue was lead times. Because of some of the customizations Stag Arms was offering, it could take six to nine months until they could actually have all the product in to be able to create that custom rifle, and get it shipped out to the customer. We didn't want to do that. As such, we switched last year to pre-built options.
We did reduce the number of options that the consumer can pick, but they are built, on-the-shelf, and can quickly be shipped. There's no waiting. The lead times we see now are simply due to the volume of orders. Since we've been taking this approach, we are seeing exponential growth, and we are focusing on the fulfillment side, as opposed to what goes on at the armory in regards to assembly.
Q: So, would you describe your moves as a success at this point, and talk a bit about the company philosophy moving forward?
Chad Larson, Stag Arms – When I first took over, I was not sure where we'd actually be. There was also some messiness with budgets, and what we'd actually be able to do. We really didn't know, so we really just made our best guess.
We also re-built the entire team, for the most part. There were not really a lot of employees that were able to move from Connecticut to Wyoming, so as far as legacy employees, only one wanted to stay on. He is still a remote employee, as our customer service manager, Mike. He's been awesome with everything we've asked him to do and we couldn't be happier with his performance…
As far as the future and our philosophy, there's certainly been a recommitment, and we took the same approach to making a quality product that we established at Aero Precision, and took that over to Stag Arms. Whether it's an individual stripped parts or a complete rifle, what we create has to be good enough to stand up to duty use for law enforcement or military.
That's where we wanted to take Stag Arms, and that's where we're at today. Everyone who purchases from Stag Arms today is getting a duty-use rifle. I'd also stress that the fit and finish of what we offer is significantly better than anything else you are going to find in our price range. The level of quality control, the level of product, and the options we are putting out there are up-to-date, and match what today's customers are looking for and should expect.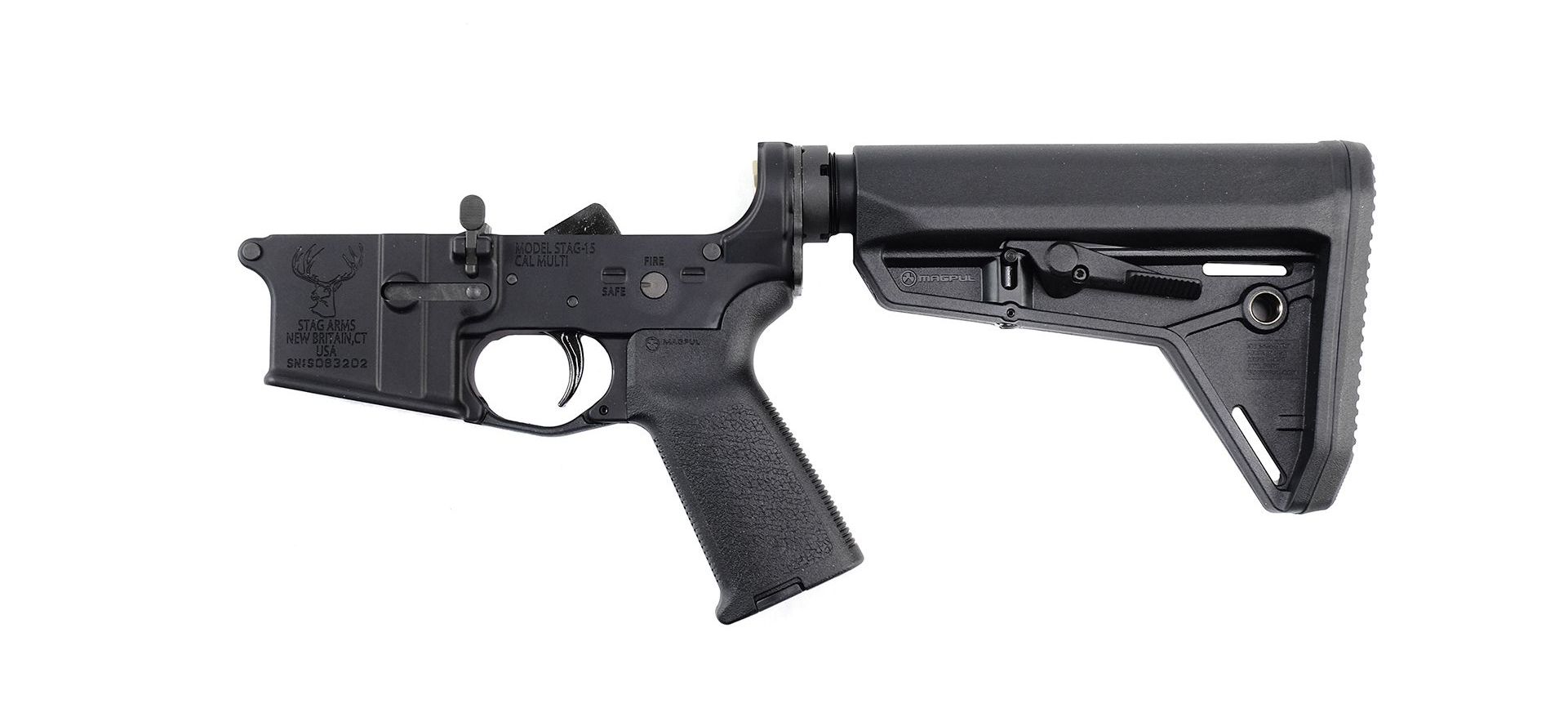 Stag Arms Stag 15 Tactical Left-Handed Complete Lower – Black
If you have not looked at a Stag in the last few years, I'd say that you owe it to yourself to at least give it a feel. If you see one on the wall at your local dealer, take some time to check it out. Take a look at the build quality, and I think you'll be quite pleased. In addition to improvements that we've made, I will note that we've kept good things from the past. For example, we have an infinite shot barrel guarantee on our complete rifles. This means if you ever shoot that barrel out, we will replace it for free under warranty. That's something that we do that a lot of our competitors won't. The bottom line is that we want consumers to take another look at what we're doing, and if they like what they see, give us a chance.
###
We are sorry that this post was not useful for you!
Let us improve this post!
Tell us how we can improve this post?