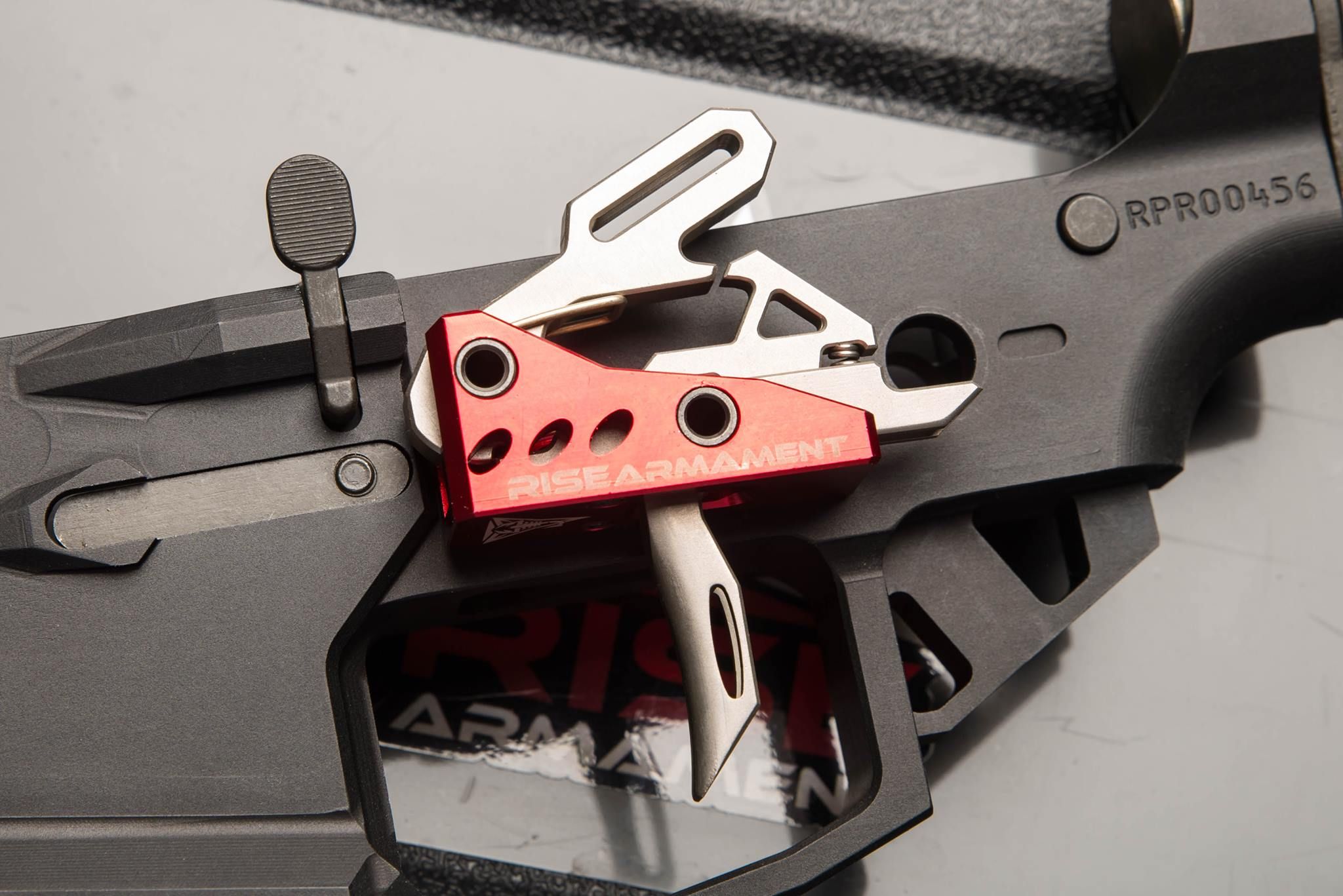 It's tough to be a good shooter when your AR-15's trigger feels like it has sand in its innards. I can confess to having triggers on builds where the creep was so bad, I could never exactly pinpoint where and when the break was coming.
If you can identify with the frustrating feeling of grit or of an unpredictable break, or even if you're just new to the world of ARs, there's a good chance your current build's trigger is mil-spec…a.k.a. a regular trigger.
Like many people view factory sights on Glock pistols, so do many consider stock AR triggers to be simply placeholders.
BUT…before we dive in, lets get this out of the way. If this is just a basic build, or a gun you've built for your trunk/truck, perhaps don't overthink the trigger. Low cost and reliable…mil-spec has its place.
That said, upgrading your trigger can make a real difference in the feel and performance of your AR. After all, the trigger is the main interface point on your rifle. Shooting is a lot more fun when you're not working around an unpredictable, gritty trigger.
The good news?
Dropping in a replacement trigger for your AR-15 is usually easy and relatively inexpensive. Many are self contained, which makes installation fairly painless.
DIY Option
Also, in case you're not quite ready to buy a new trigger, if you have a bit of expertise and the right tools, you might just be able to give your mil-spec trigger a do-it-yourself trigger job. Again, this isn't for everyone…but you can take a look here.
So…Why Upgrade Your Stock AR Trigger?
A predictable trigger with a crisp break can make a large difference in the overall feel of the gun. You may find the gun is smoother, easier to shoot…the entire build takes on an upgraded feel as a result.
If you're considering diving into the world of competitive shooting or hunting with your AR, a trigger upgrade might well be worth a look. The question then becomes what trigger to choose. And this is where it gets interesting. There are many types of triggers available and there are some informed decisions you are going to have to make.
Single vs. Two-Stage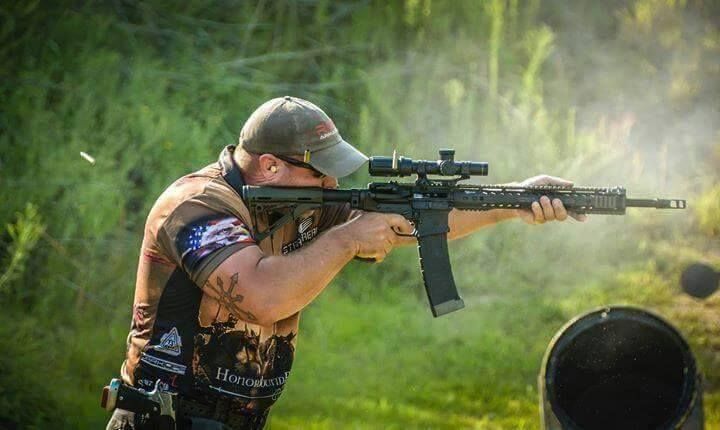 The first thing you'll want to determine is if your upgrade will be a single or two-stage trigger.
A single stage trigger is one that will have no slack – with the sear being engaged as soon as you pull the trigger. As such, they have a simple, smooth range of motion with a familiar and fast break.
I know more than a few 3-gun competitors that prefer these triggers for their speed, surety, reliability and crispness. Some shooters also feel the single stage is more reliable for their defensive rifles, but with a quality two stage, this should be taken with a grain of salt.
As much as a good single stage trigger can improve your build, they are not for everyone. Some shooters prefer what a two-stage trigger provides.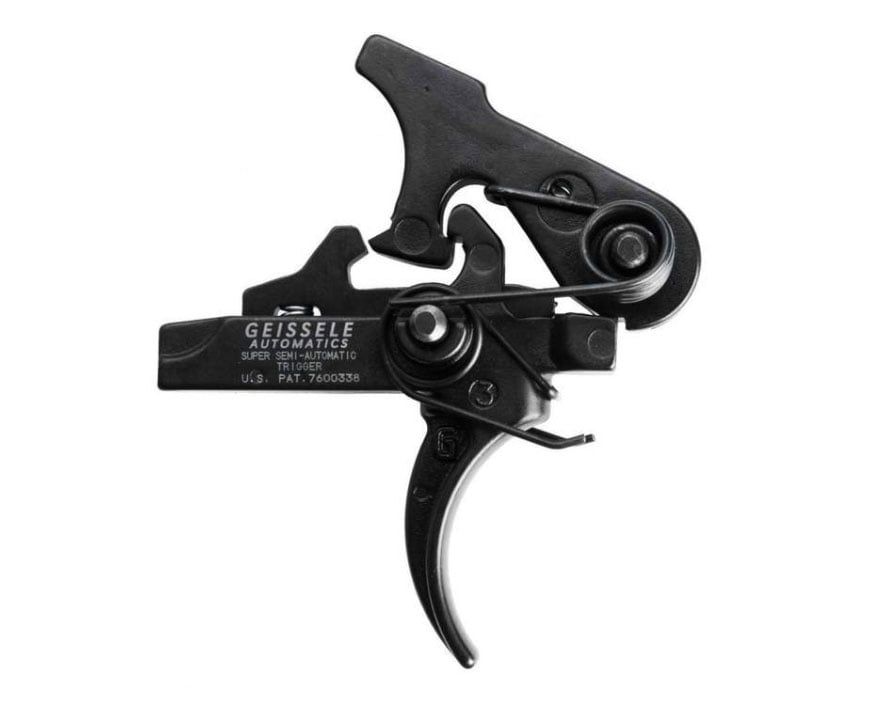 A two-stage AR-15 trigger is different in that your finger engages the trigger to pull up the take until you hit a brief stopping point.  Then the firearm will go off.  Many shooters prefer this type of trigger for long distance shooting, where precision is required.  This is the sort of trigger I prefer on my personal SHTF rifle, a Knight's Armament SR-15, which comes stock with a tremendous predictable and consistent two-stage match trigger.   Another incredible option is the Geissele SSA.
These types of two-stage triggers make me feel like I have a bit more control when I am doing precise shooting. Then again, certainly muscle memory also plays a role.
A second benefit I find with these triggers is, that for my purposes, it is a nice way to teach newer shooters proper trigger control.
To learn even a bit more about the inner workings of both single vs. two-stage triggers, I highly recommend this brief video, which does a tremendous job highlighting the differences.

Standard vs. Drop-In AR-15 Trigger
Now that you're up to speed on the differences between single and two-stage, you'll want to get familiar with the idea of standard vs. drop-in AR-15 trigger groups.
Drop-in AR-15 trigger? It's just like it sounds: Your fire control group is pre-assembled and is easy for you to drop right IN to your lower. You'll mess with a few pins, but you'll be very quickly up and running with your new improved trigger.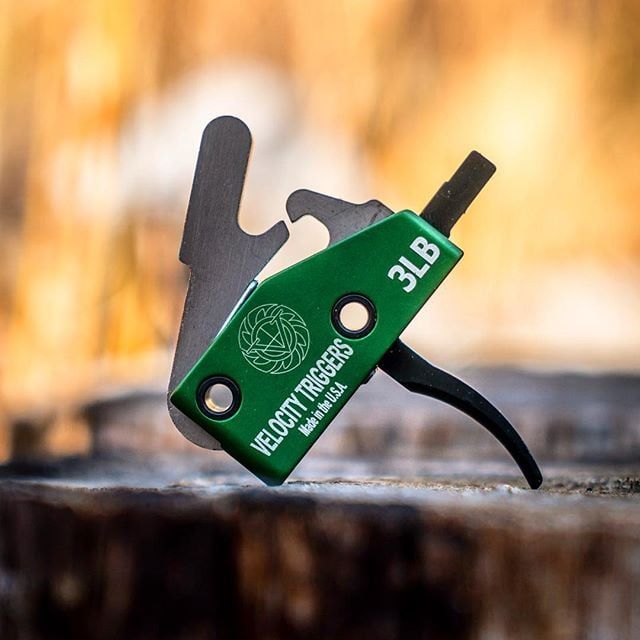 Standard groups are a big more labor intensive, as parts are separated, waiting for you to build. As an AR15 build junkie, this is something you should not be afraid of…just be aware of what it is you're getting into.
Final Advice?
Do your research.
If possible, try both.
Only you can decide what is best. This will involve determining what the purpose is of the rifle, and what you plan on doing with it. Regardless what you choose, we're here to help. Drop us a line anytime!
We are sorry that this post was not useful for you!
Let us improve this post!
Tell us how we can improve this post?