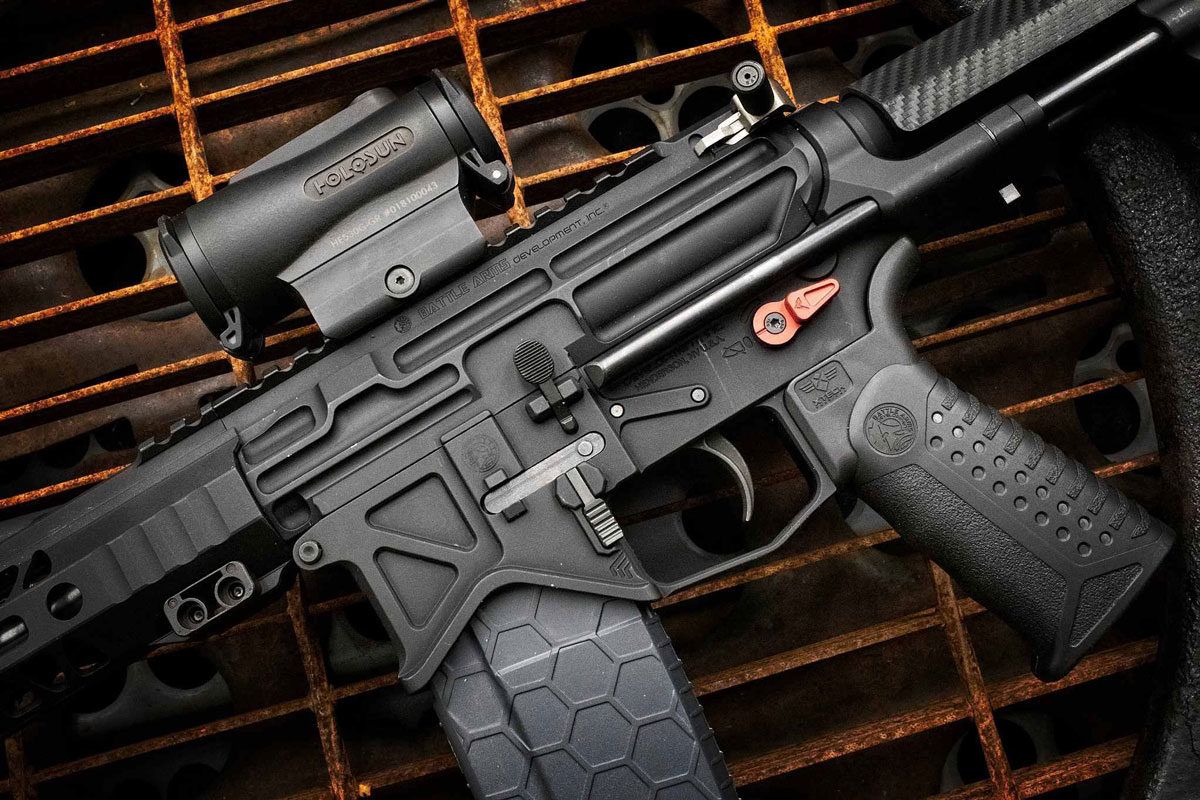 On July 4th, 2019, Battle Arms Development celebrated its 10th anniversary. We thought it was an opportune time to briefly touch base with its president, George Huang. George graciously took some time out of his holiday to speak to ARBuildJunkie about both the history of the company as well as where he believes it's headed over the decade to come…
Q: George, congrats on the 10th Anniversary of Battle Arms Development. Can you take us back to the beginning of your company and how it began?
George Huang, Battle Arms Development – Before I got into the firearms industry, I started simply as an enthusiast and a collector. That began after 9/11. Prior to 9/11, I didn't own a firearm. Frankly, I didn't know anything about firearms…aside from occasionally going shooing with my father at the range. After 9/11 though, I really got into it.
My background is architectural engineering. I build casinos…I build theme parks with Disney, Universal. You've probably heard the term "Imagineering"… So, because of that type of work, I am always exploring truly "out-of-the-box" type thinking.
So, when I finally got into firearms, I really dug deep. I dove in and started learning history. I started collecting weapons from World War 1, then into World War II…then into the Vietnam-era.
Battle Arms Development – "Things had become somewhat stagnant"
I kept researching and learning, and as time went on, I began to look around at the current marketplace. To be honest, I felt that things had become somewhat stagnant. The industry didn't seem to be moving very fast in terms of innovation in comparison to other industries, such as IT. As an example, I'd look at a 1911 that had a design that was over one hundred years old, but was still relevant…meanwhile, you take a look at a phone that was one year old, and people were already clamoring for an upgrade to newer technology.
Q: So, what was the first thing you created at Battle Arms Development?
George Huang, Battle Arms Development – So, actually my first foray with developing a product was with the M14/M1A platform. At the time, I was living in California and things were very much restricted… So, I simply made a multi-tool called the BAD-T1 for the M14/M1A that fit in the buttstock storage compartment. That was my first patent.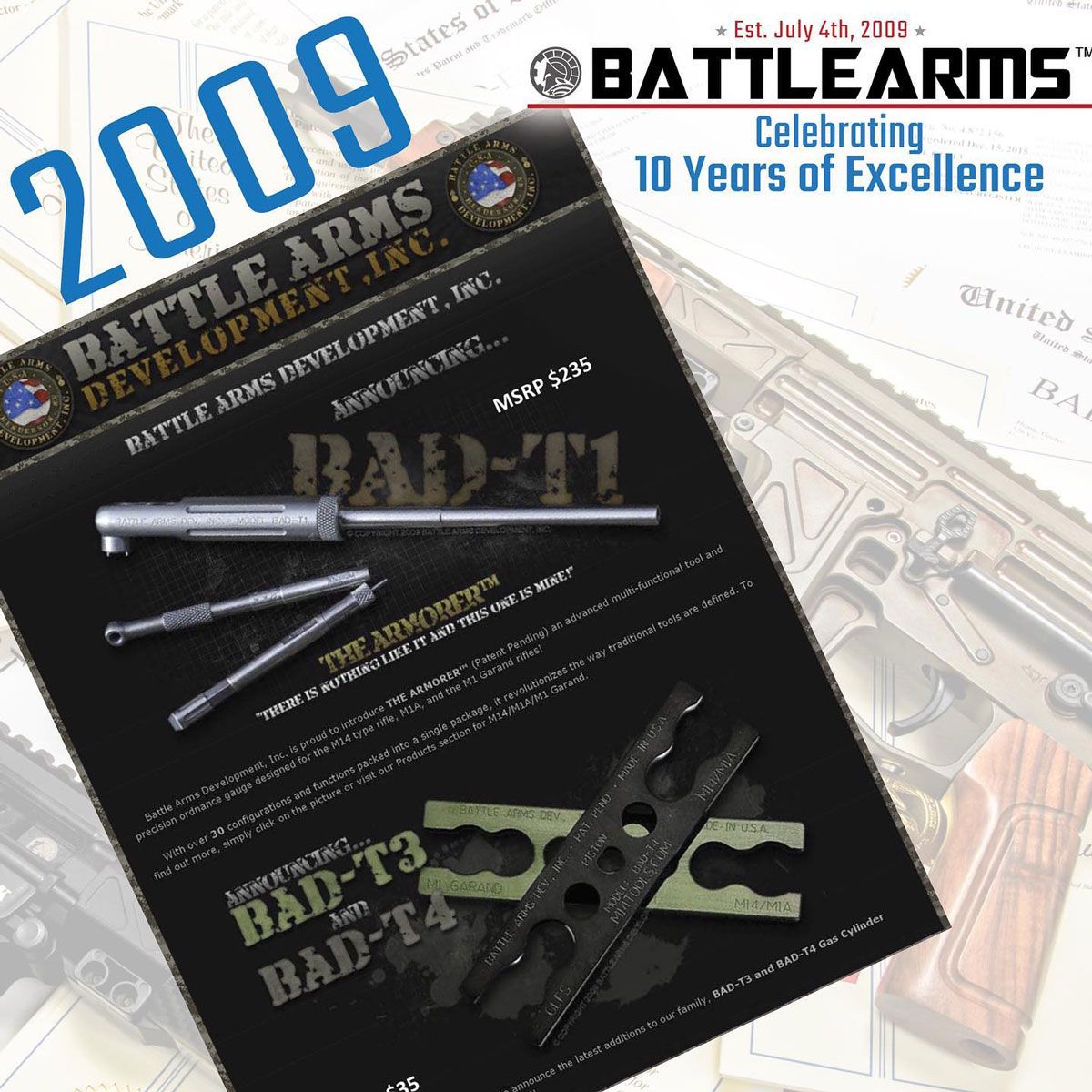 As time passed, things then began to shift a little bit and we started to look at the AR platform. My business partner at the time mentioned to me that there was a problem with the AR-15…in that it was not really designed for the left-handed shooter. While there were solutions on the market, they were very crude.
We looked at the ambi-selectors on the market, but we felt they could be improved, so that was our first foray into the AR platform – simply trying to design a high-end safety selector. What we ended up developing, we call the BAD-ASS or the Battle Arms Development Ambidextrous Safety Selector. The acronym occurred by accident. But, it was the development of that safety selector which really sparked the company's growth in the decade that has followed.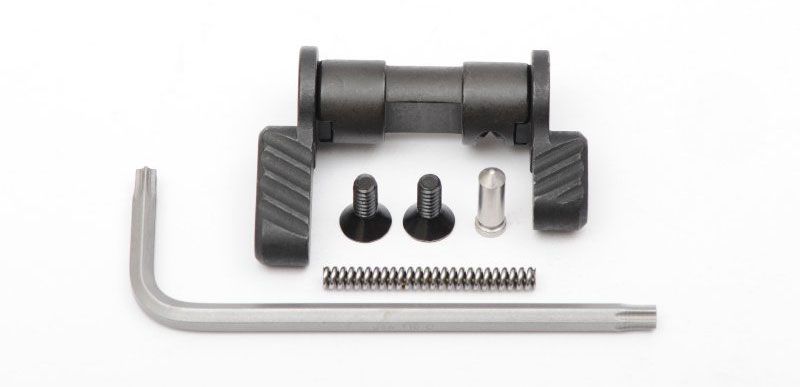 Q: Was there a temptation early for Battle Arms Development to dive directly into manufacturing complete guns right away or was the idea to do a slow build up towards that?
George Huang, Battle Arms Development – That's not the approach we thought was best. When I look at the growth of the company over the last 10 years, I can break it down into two different stages. The first five years, we had just a handful of products and Battle Arms Development was just trying to find our way to get into the industry. We wanted to do things the right way. We wanted to build products from the ground up and not just jump in like some others and just be rifle assemblers. We instead wanted to be a true manufacturer.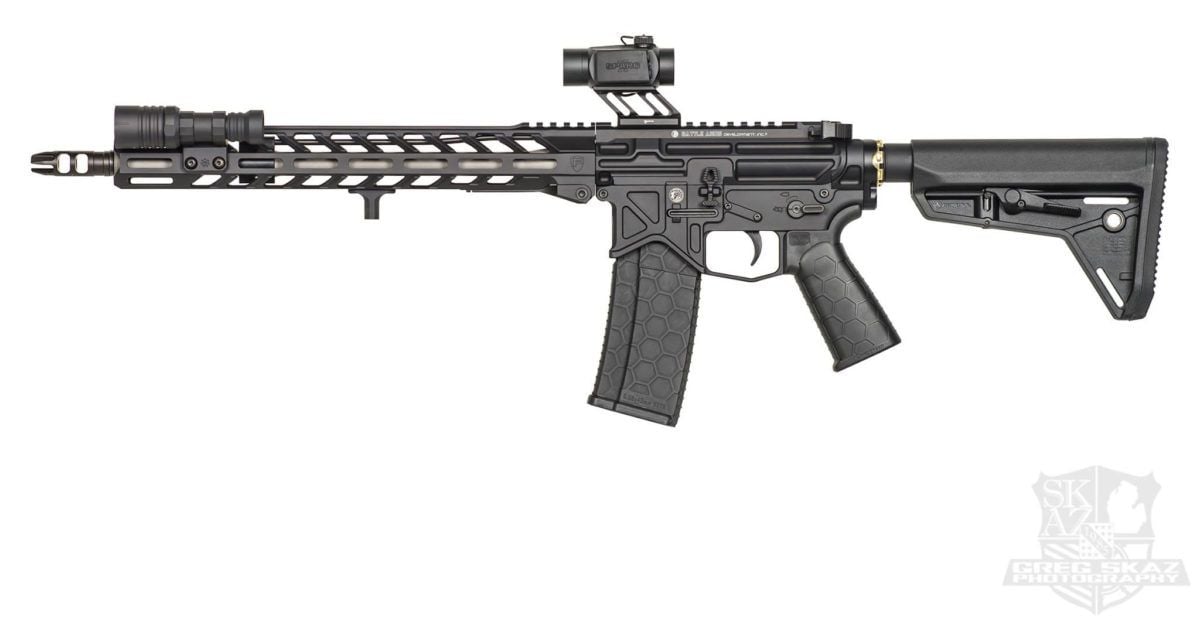 We didn't want to do some whitewash where we just did some sort of small cosmetic change and then put our name on the product. We truly wanted to provide actual innovation and value to our customers. In the beginning, that meant just focusing intently on things that other companies ignored, like the safety selector…or even takedown pins, which we were able to improve on. And we were able to make improvements without creating new problems in the process. That's very important…to not alter something and have unintended negative consequences.
Battle Arms Development – "Making Improvements One Part at a Time"
We were able to take this philosophy of making improvements one part at a time, and just slowly built our way around the AR-15 platform…from the safety to the takedown pins, to the mag release…and then from there, we moved on to developing a Battle Arms Development lightweight receiver. We did that, first and foremost, because we decided we wanted to create a high-reliability, low-recoil, lightweight rifle. We felt that most ARs had been designed for mass production. That meant there was a lot of excess weight on there that wasn't strictly necessary…but rather it was there due to ease of manufacturing and costs associated with that.
So, what we did is, for the lack of a better term, we "skeletonized" the receiver. With me being an architectural engineer that studies structures, I prefer to say that we redesigned the weapons platform, all the while making sure it was structurally sound.
It was important to us that we didn't just take away mass simply for the sake of removing mass. We did it in an intelligent manner…removing mass but also at the same time reinforcing the receiver so it remained rigid and strong…it was function first, form second. There was a reason for absolutely everything we did.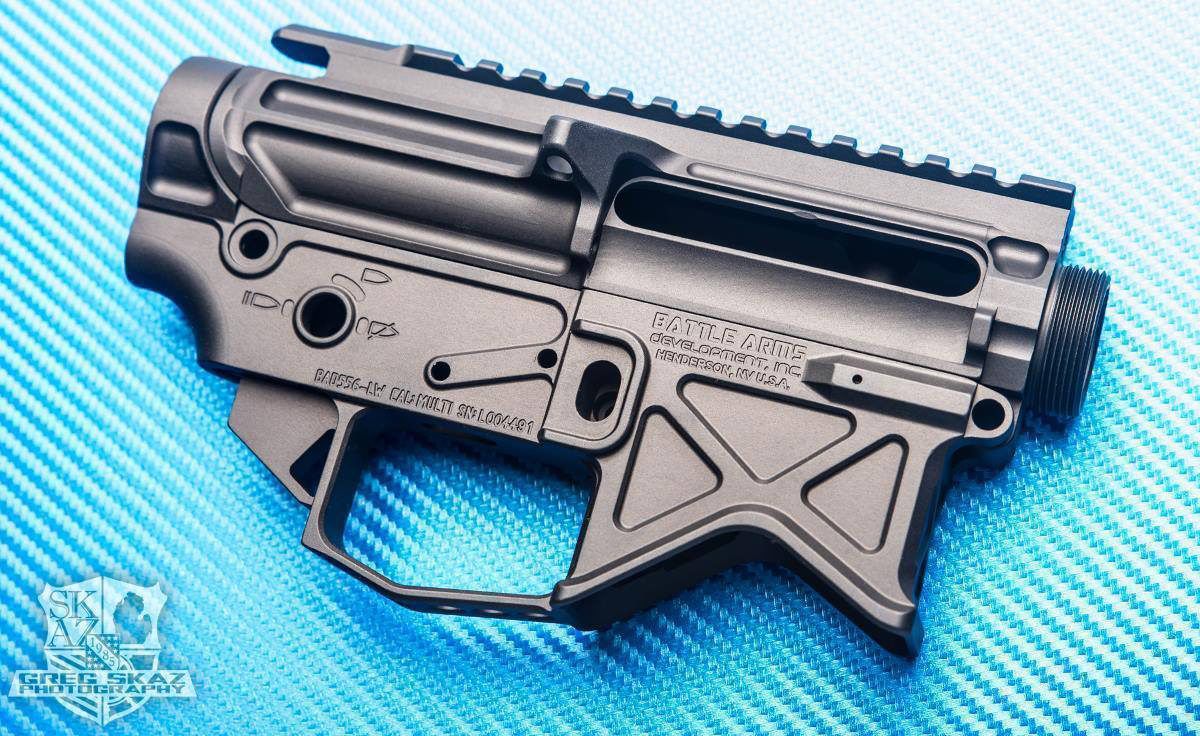 Q: I'd imagine that's a philosophy that has remained constant. That said, has anything changed in the way you've done business since you started?
George Huang, Battle Arms Development – One major change was that for me, the first five years was really part-time…Battle Arms Development grew triple-digits every year, and after five years into it, we decided to go full-time into the business. So, year five to today, which marks year ten, we have been carefully honing our skills and shaping our portfolio.
Right now, we have 35 U.S. patents and about 30 more patents pending related to small arms. And with all of them, the goal is to come up with a product that is quite simply better. We truly want to innovate within the parameters of the AR-15.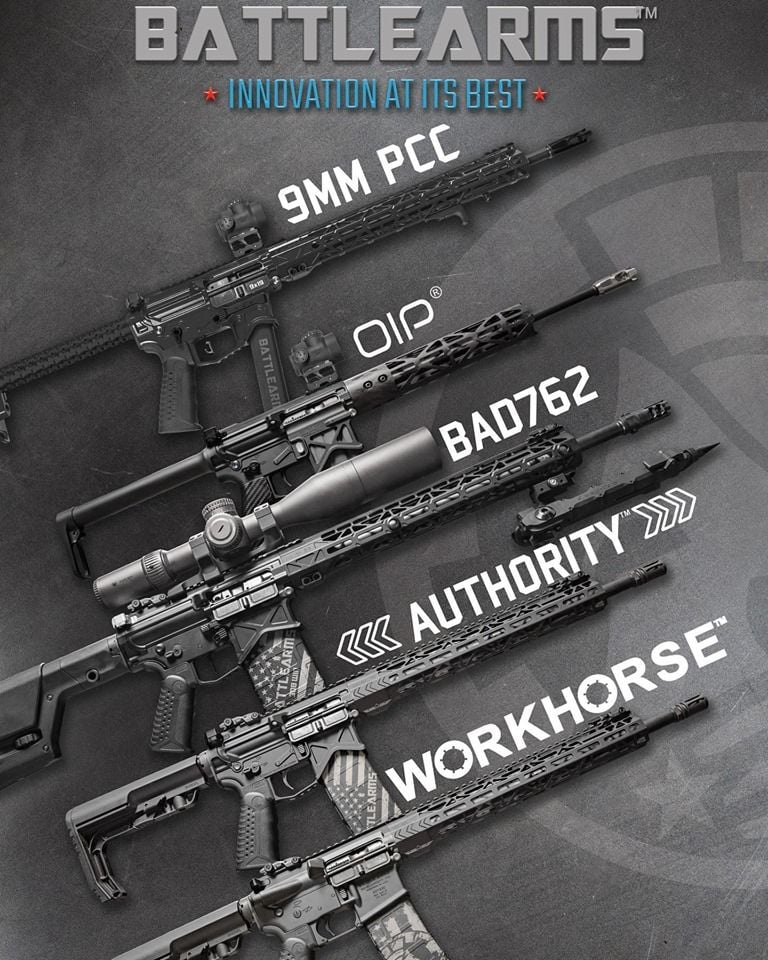 Battle Arms Development – "A Third Phase of the Company"
Now, with our 10 year anniversary here, I believe we are entering into a third phase of the company. Before we were just upgrading components, we are now really known as a firearms manufacturer. We have roughly 95-98 percent of the AR-15 components that are our design and engineering, down to the screws, springs, buffer, stock, grips…everything. We feel that we can truly offer a Battle Arms Development rifle, because almost every part on the rifle now has the Battle Arms touch on it.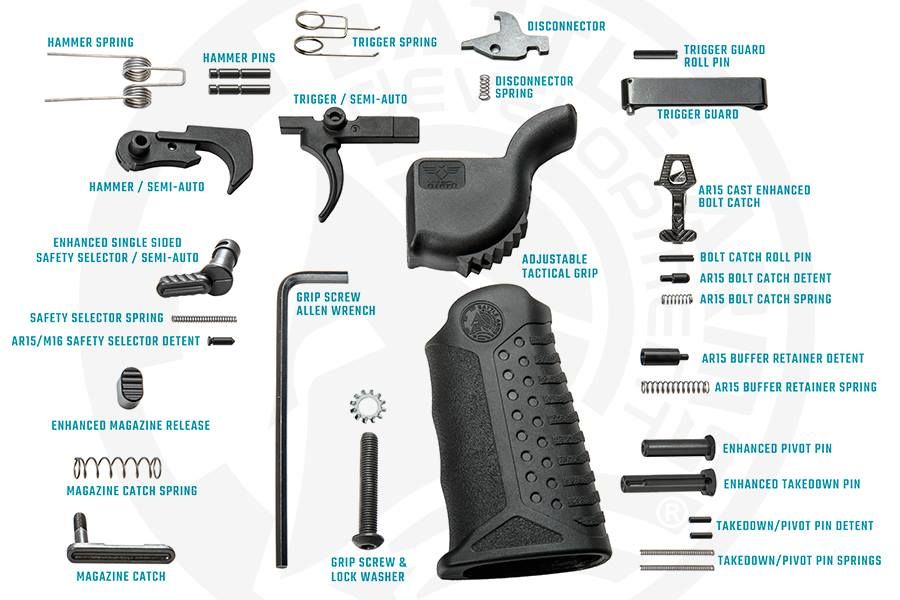 Q: Can we talk about the Battle Arms Development OIP rifle briefly? It's one of a few rifles that left a very memorable impression when I handled it earlier this year.
George Huang, Battle Arms Development – The OIP was the "grandfather" of our product line…we were challenged to make a sub 4-pound rifle about five years ago. From the outset, we knew we could not build one with products that were on the market then…so we had to start from scratch. That gun is actually where our BAD556-LW lightweight receiver comes from.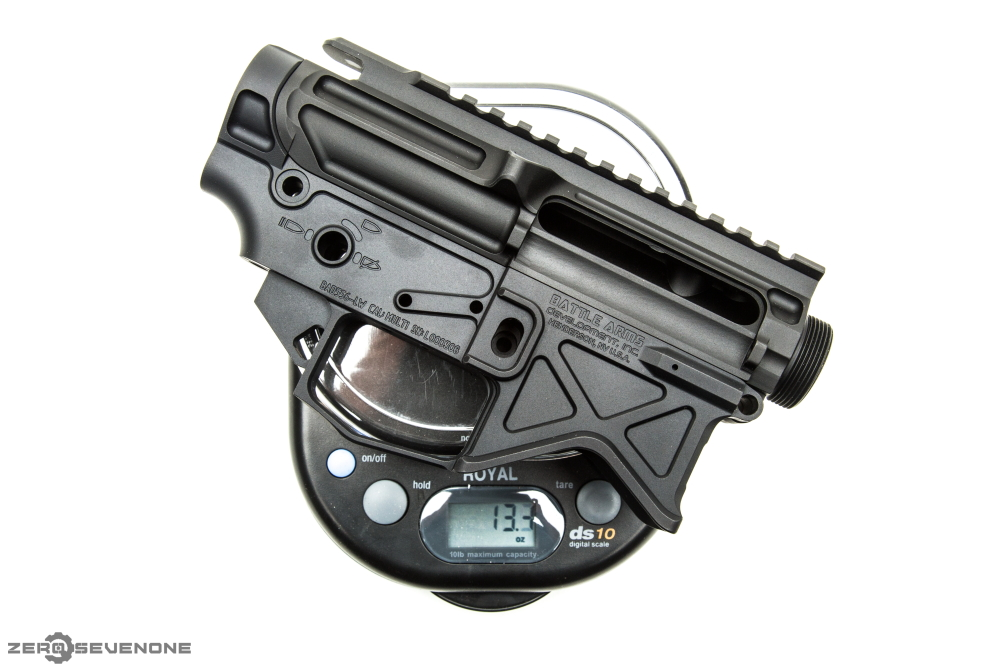 It was a derivative of the OIP receiver, which had triangular cuts and a truss design system, and the magwell shaved. And doing that, we were able to build a sub 4-pound rifle. But the OIP…I look at it as a "comprehensive lightweight rifle system"…not just piecing together random lightweight parts. We could not take a balanced equation and make it unbalanced. So, we were very careful. It took us over a year to really dial in the ultralight rifle.

In a way, I look at the OIP like it was our "Formula One race car." Using that analogy, It was something where we did a lot of R&D and testing it, and then we were able to take what we learned from it and apply it to our "luxury sports cars"…And this year, we are launching those in the form of new factory rifles.
We are also breaking out from 5.56/300 Blackout, and moving up to the .308 platform, as well as downsizing to the 9mm platform. That's really just the beginning though. There are many new and very exciting things to come.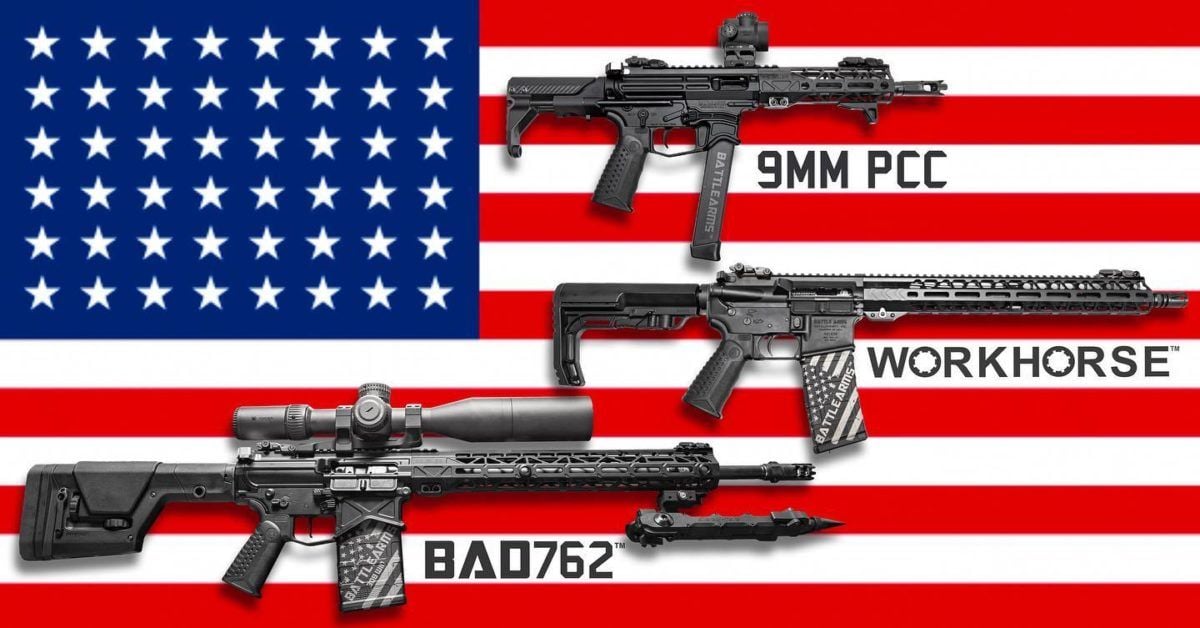 Q: Can you talk about pricing and how that's determined? You certainly seem to be a company that is not participating in a "race to the bottom."
George Huang, Battle Arms Development – For the last 10 years, we have really tried to do things right. We refuse to rush things. We've always taken the longer road when it comes to designing and engineering our products, providing a high-quality offerings to our consumers. Because we're wanting to do things right and offering that unwavering quality, we don't sell lower cost rifles. Our rifles start at $1,500 and go up from there. That price helps us to be able to put that care and attention to detail and quality into what we're building, rather than try to save a buck and cut costs. That's a slippery slope we refuse to go down.

When you pick up one of our rifles, it's one of those things that you just can't tell by looking at a picture. You have to actually pick one up. I've had a large number of customers tell me the same thing…they say "I thought it was just was just another AR until I picked it up."
Then they look close…and they say something along the lines of "wow, every component on here is really different." That said, that first immediate thing they notice always is the weight. Even our standard weight rifle is five and a half pounds…Then they'll notice the balance of the firearm. So many AR's out there are front-heavy, wheres ours are centrally balanced.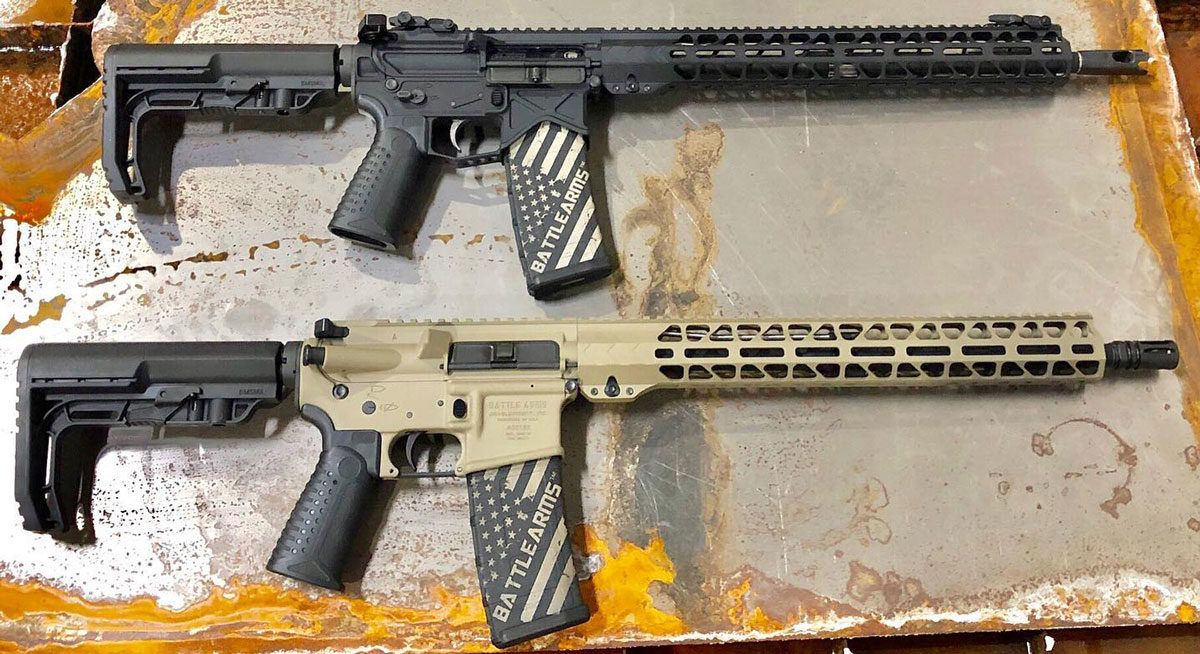 Battle Arms Development – "I am able to point and shoot easier"
Personally, I find that with these lighter, more balanced rifles, I am able to point and shoot easier. It's easier to move it and then stop, rather than moving a lot of mass up front where it takes me longer to stop and then I overshoot the target. In summary, I'd say with our rifles, there's just a lot more than meets the eye. It's like an onion in that there are many, many layers to what we are doing. You don't just want to look at the outside. Granted, we are trying to create things that are esthetically pleasing, but often times people assume that is what we are about, and I want to stress that is not the case at Battle Arms Development.
Q: As Battle Arms Development celebrates your 10th anniversary, you've also prepared the company to be a force in the years to come…can you talk about some of the recent moves you've made in that regard?
George Huang, Battle Arms Development – In our tenth year, we have a brand new location. Our corporate headquarters and manufacturing facility is in Henderson, Nevada…and we've spent multiple millions of dollars in remodeling and building the location up. We've also brought in millions worth of new machinery…all to position ourselves towards more growth, and growth internationally as well. We've come a long way, but the best is yet to come.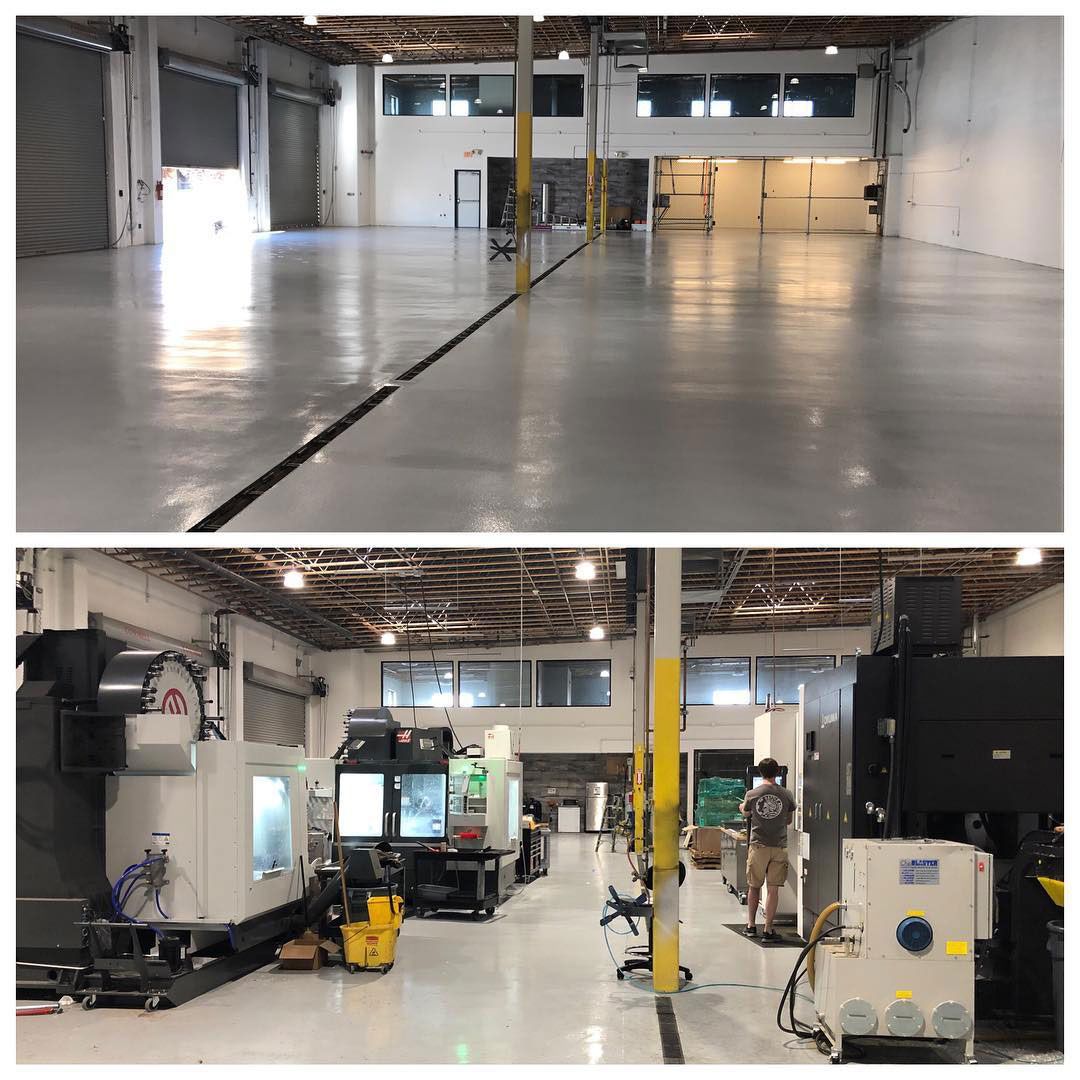 As far as today though, the July 4th anniversary date to us is special, and it was indeed intentional. That's because everything we make is 100 percent made in the United States. Nothing is imported and we want to keep it that way. We're committed to making jobs, components, firearms and more…all right here in the U.S.A.
###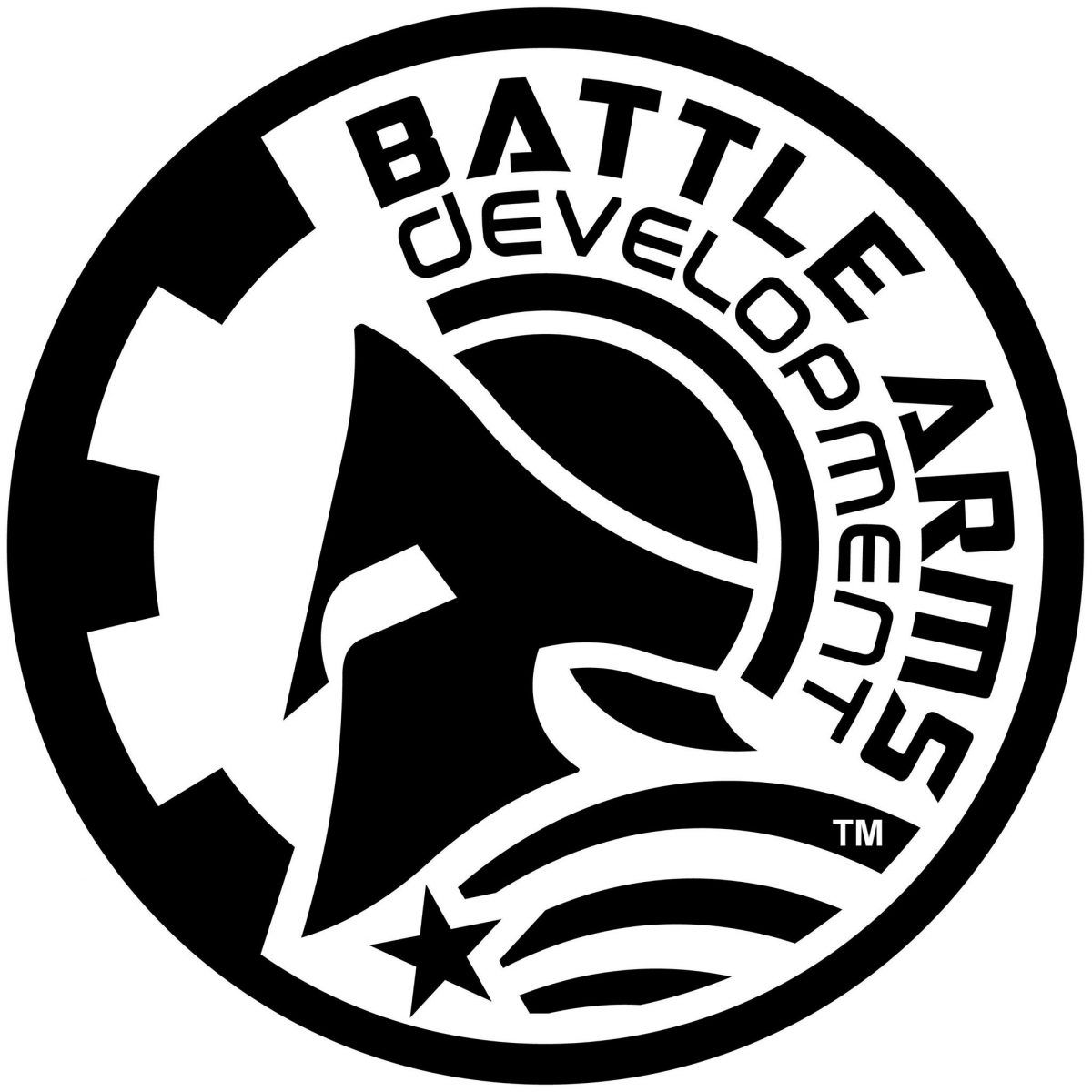 We are sorry that this post was not useful for you!
Let us improve this post!
Tell us how we can improve this post?