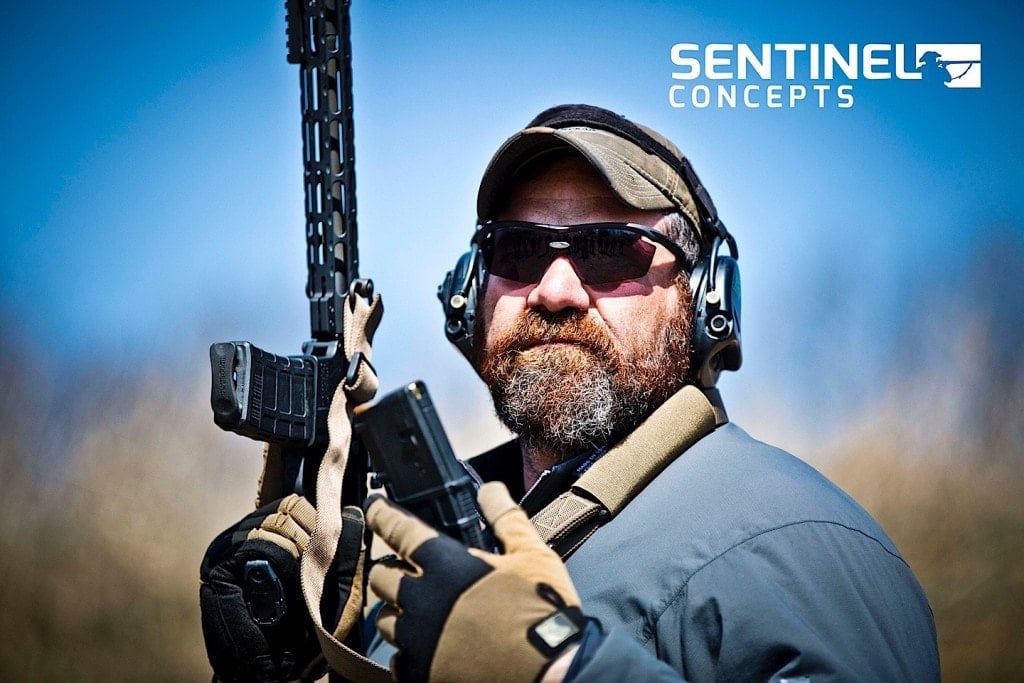 What are the best AR-15 scopes and optic options on the market today? Our recent article about the top low powered variable optics was quite popular, however, we know that the top choices can be somewhat cost-prohibitive. As a follow-up, during a recent conversation with Steve "Yeti" Fisher of Sentinel Concepts, we asked his opinion on the topic.
Steve is a leading authority on optics for the AR platform and we wanted him to give us a basic rundown of a few of the options worth considering at a variety of price points.
(Editor's note: look for our full, comprehensive interview with Steve in the days ahead…)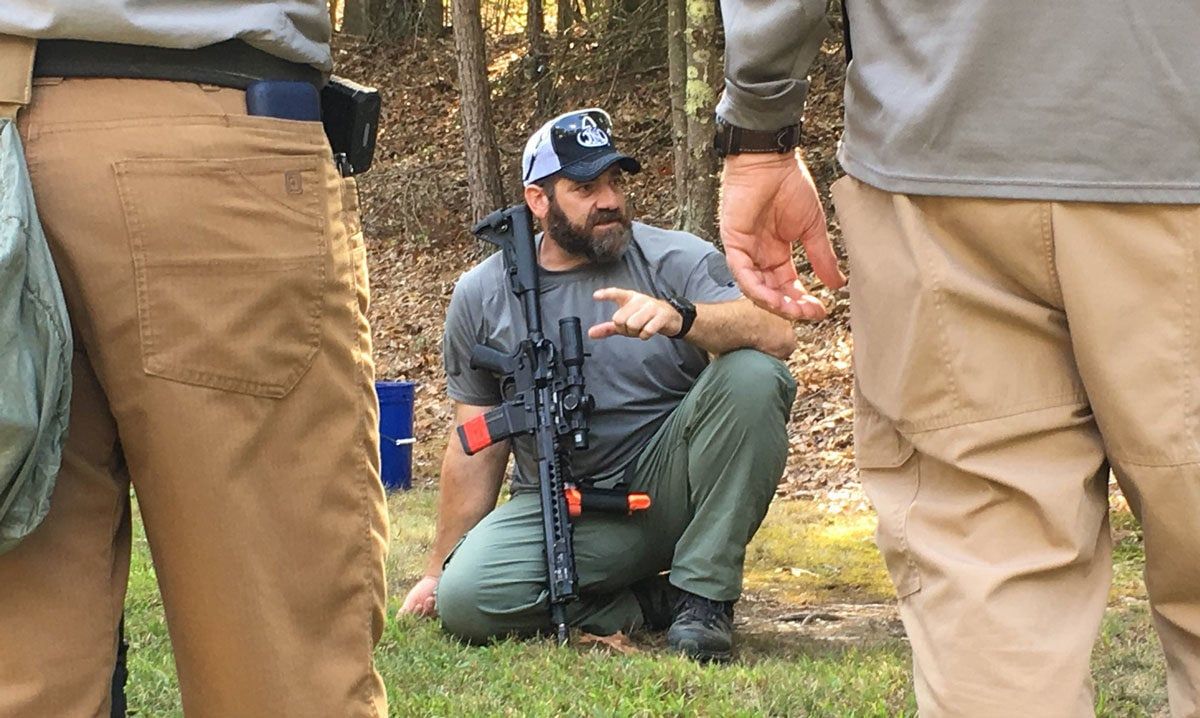 Q: Steve, so many conversations now about the best AR-15 scopes and optics revolve around the use of the LPVO, or low powered variable optic. Can you share your feelings on the "rise of LPVO" in recent years?
Steve "Yeti" Fisher – Low powered variables have been in use on carbines most notably since around 2004, with certain branches of the military. They started with the original 1.1 to 4x Schmidt & Bender Short Dot in the Larue 1.93 on MK18s. So, the've been around, this is nothing new except it is new to people on the internet because they were not around at the time.
The big thing with low powered variables that people need to know is that you get what you pay for. I can say that because I wrote a paper on them. I was paid to write one and as a part of that process, I purchased over $20,000 in optics so that I could write this paper from an unbiased perspective.
Q: We recently wrote an article that pointed to the Kahles 1-6 as being the best all-around LPVO choice and perhaps the best AR-15 scope…I've heard you say something similar. We got a bit of feedback on how that was too expensive for someone who is at the hobbyist level…
When people started seeing me tout the Kahles 1-6, they all went nuts. They complained that it was a $1,900 optic. But I said, look…it's not the only optic. It's simply the one that I said was proven, at least in my results, to be the most consistent and stable…It had a great eye box. It was also important to me how the gun worked with the Kahles optic in regards to overall weight and feel, the balance of the gun in off-axis positions…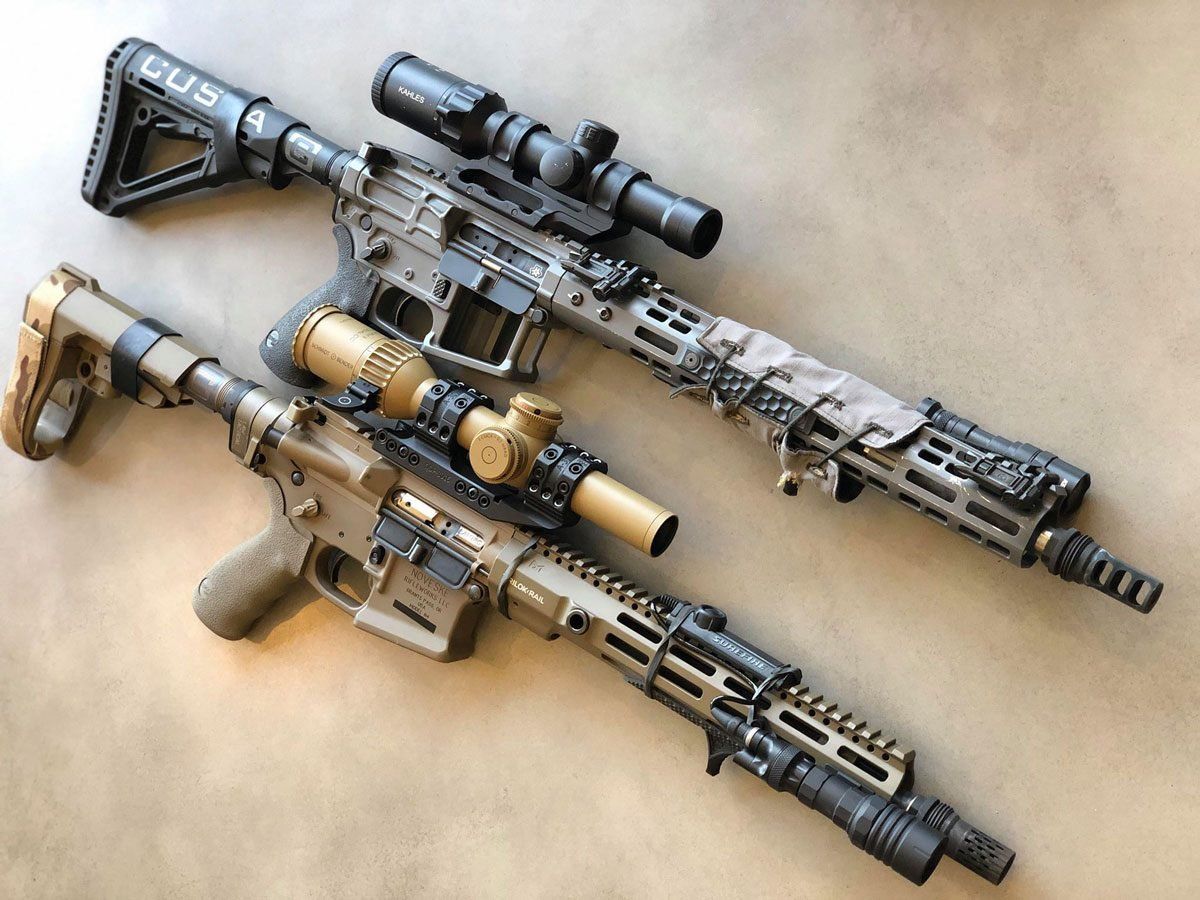 Best AR-15 Scope? – Not Always an LPVO
I believe most people are well-served with a red-dot on their gun, especially if they are living in a 50-yard world. That said, as you age, your eyes get older. I'd say if you need all those variables for a four-legged animal when you're hunting, then you might also need those same variables for something of the two-legged variety. Also, if I need to put a round in someone's eye box at 150 yards, I want a low powered variable. I'm not going to play guessing games with a red-dot in that situation.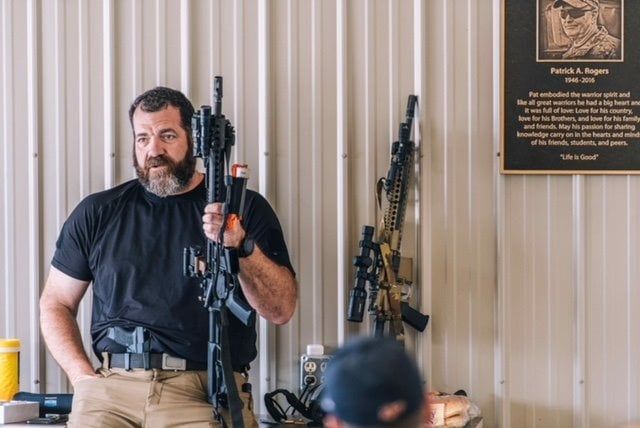 Another good thing about the low powered variable that people should understand is that they really shine in low light at distance…even low light at moderate distances. Also, believe it or not, I also like them for shooting on the move. Shooting on the move is exponentially easier with a good low powered variable…especially a true 1x.
Q: Weight is often brought up when it comes to LPVOs. Can you talk about the impact of weight and why it is a potential concern when it comes to these particular optics? If I was new to looking at an optic, I might not consider weight as being important.
Steve "Yeti" Fisher – The weight of an LPVO can change the way the gun handles. It changes the flow of the gun. It changes the way the gun comes out of positions from VTAC drills, barriers and barricades, working around vehicles.
While most people will say "well it's only two pounds." That two pounds sitting an inch to an inch and half above the centerline of a carbine. It makes a difference. It can change the way you fatigue by day two or day three of a course, where it's a physical class where you're constantly up, down, off the ground, around barriers, barricades, and moving the gun continually…that weight matters.
It also matters in the way the gun presents to the target…how the gun stops itself…how the gun presents from a high ready or a low ready position. All of these things matter in the grand scheme of things.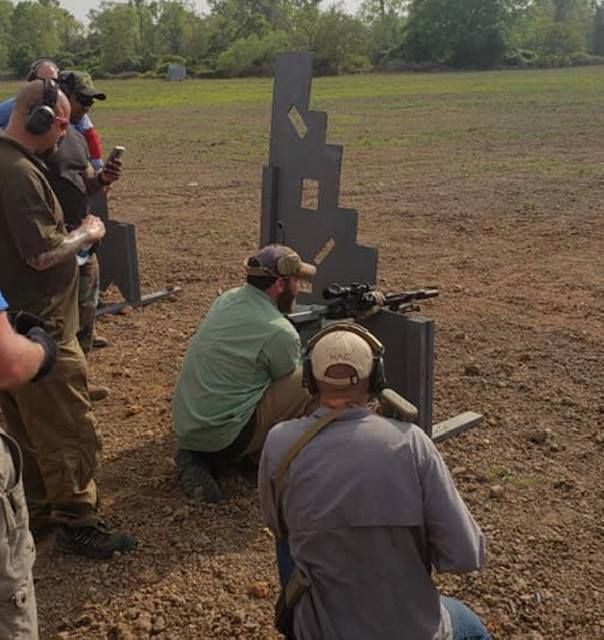 Q When looking at the best AR-15 scopes and optics, is it personal preference or do you find that there is an actual "ideal" weight?
Steve "Yeti" Fisher – The ideal weight range that I found was between 15 and 17 ounces. That was the ideal weight range for keeping the gun balanced and working as it should as far as the way the gun is presented.
I have had optics that have been in the 29-30 ounce world…and I have found that they completely changed the handling characteristics of the gun. They altered the way the gun worked in shoot houses, vehicles…and the way the guns worked in exercises that required sprinting and movement. All those ounces most certainly add up.
Q: You mentioned buying $20,000 worth of optics for research purposes. Can you walk us through LPVOs that are worthwhile to research further if we're in the market for one?
Steve "Yeti" Fisher – There are several good models out there. Today, I believe the Kahles 1-6 ranks number one for me because of the weight factor, its eye box, its illumination capabilities…

Working down from there, I do really like the Vortex Razor HD Gen II. It's a hard and tough optic…it's amazing glass.

When you start going down the options that you have from there, you look at the Vortex Viper PST Gen II 1-6. Then you have Kahles' sister company, Swarovski. They make amazing optics as well that are worth considering. I use a lot of their 1-6 and their 1-8 as well.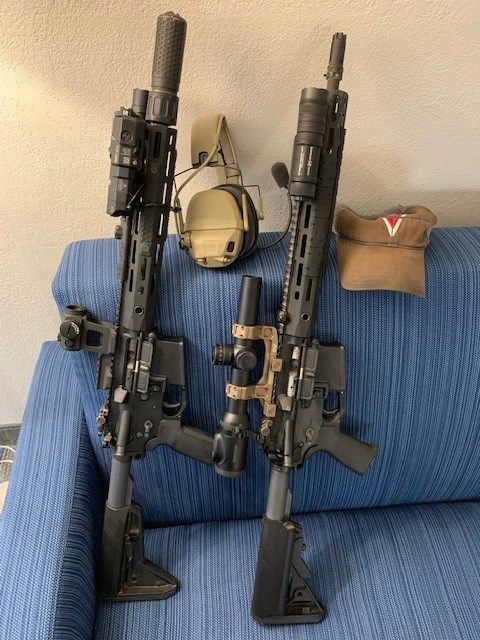 Then if we go down the list from the Kahles, Swarovski, Schmidt & Bender lineup to Vortex…from there, I'd then start looking at Burris. The Burris XTR series…they're heavy, but they're good quality glass. And again, they're still in that $900-$1,000 range depending on where you look.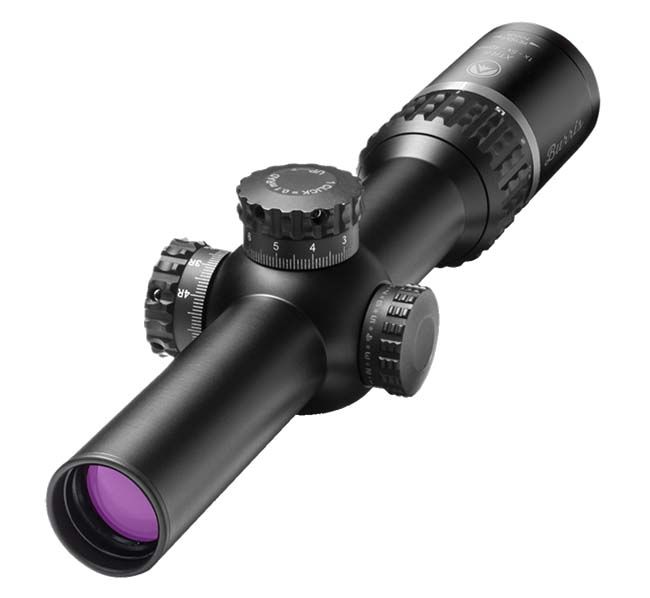 Another option is the Trijicon TR24…1-4 and 1-6 optic in the AccuPoint series, not the AccuPower. Those optics have been long time favorites and front runners…they are in that $700-$800 range, so you're finding that medium.
Jumping down from there, about where I'd probably draw the limit right now is the new Meopta that's coming and should be released in the next few weeks. It has a $500 price point and I believe it's going to fit the bill for a lot of people when it comes out.

Finally, probably the best ranked low powered variable in the equation for around a $400 price point is a Steiner 1-4. That is about as far down to the bottom of the lineup of options I would go.
It's illuminated, it's got a simple reticle, a good eye box, it's pretty durable and it's around a $400 dollar piece of glass. It's very affordable option versus paying $299 for a Vortex Strike Eagle…which I have seen multiple problems with in courses over the years.
Q: For someone new to these optics, what is it that makes an optic not ideal?
Steve "Yeti" Fisher – Poor quality optics will drive people away from them because they don't like the eye box, or they don't like the fish eye effect. They don't like the glass clarity. While it is a decent optic for the average weekend hobbyist, it's not something that a more serious shooter will look at. So, that's why I'd recommend at least starting with that Steiner 1-4 or the Razor lineup and then go up from there.
Q: When it comes to the best AR-15 scopes and optics, I've always been partial to the Aimpoint T1…can you walk us through what you've discovered in regards to red dots in your time on the range? What are your current go-to red dots?
Steve "Yeti" Fisher – Top of the red dot food chain is Aimpoint. You have the M5 series, the T2 series…T1 series. Those are the cream of the crop. Best battery life, ruggedness, durability. They're absolutely amazing.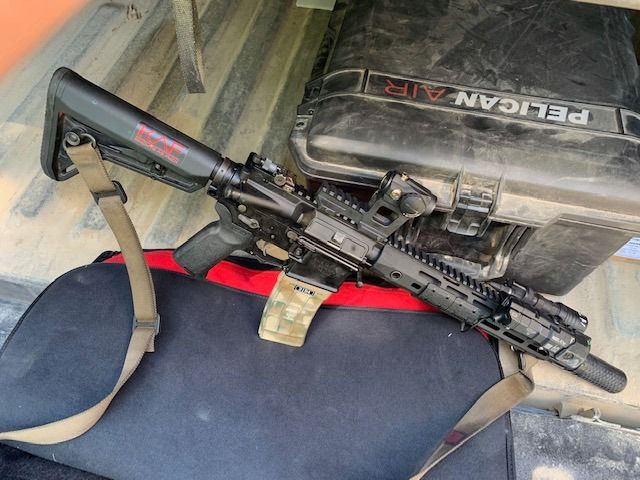 The next one that I have a tendency to go-to have been the current run of Holosuns. Their 515 series…I've also been running some of the micro Holosuns on AR pistols. These are ones I would normally mount on a handgun. I've chosen to play with those on AR pistols just to keep it compact and light and just shave an extra few ounces off of the gun.They have all been reliable, they've all been durable.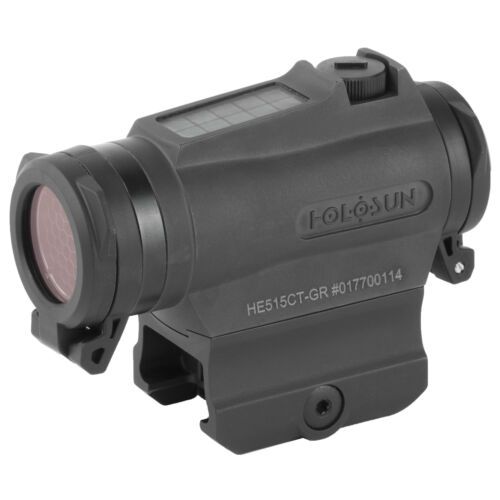 I also like the lineup of optics from Vortex. Their lineup of optics has done pretty well in classes and they are of reasonable good quality.
Also, as far as optics for the hobbyist shooter, we've seen good success with the Bushnell TRS-25 and some Primary Arms optics.
So, basically…there is an optic for everyone out there. If it's a hobby gun, plinking gun, fun gun…you should know that don't have to spend $700-$800 on an Aimpoint. You can spend $250-$300 and get a quality optic that will suit your needs.
###
A huge thanks to Steve "Yeti" Fisher of Sentinel Concepts for taking the time to chat with us. Be sure to keep an eye out for part two with Steve, where we discuss the history of Sentinel Concepts and much more…
We are sorry that this post was not useful for you!
Let us improve this post!
Tell us how we can improve this post?