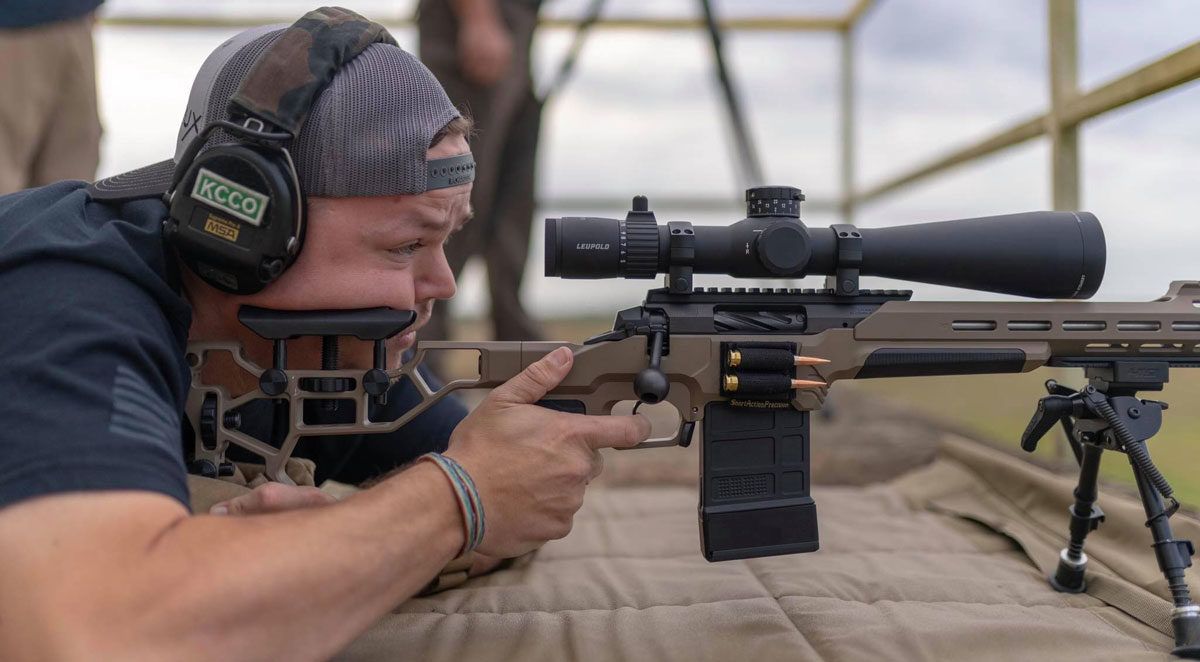 Precision rifle shooting in a competitive setting is a tremendous amount of fun. And for the most part, the sport's enthusiasts are also some of the warmest and most helpful shooters around. Requiring just a basic build and some gear, there's very little excuse for not getting off the couch and giving it try. For some motivation of our own, we recently had a chat with firearms industry veteran Adam Pini about his ongoing pursuit of excellence in the hobby and why it's easier than you think to get involved.
Q: Adam, as some one who follows the industry closely, I know you're someone who has really been around the block. You've crammed an incredible amount of experience into just a single decade. Let's start with a bit on your background.
Adam Pini: I started roughly 10 years ago, I was working at a gun shop in Delaware called Miller's Gun Center. I was just a kid that enjoyed shooting figured I'd get a job at a gun shop and I'd get to shoot for less money…well, unfortunately that doest happen. Yeah, you can get some stuff at distributor cost, but you end up working a lot. I was 21 at the time, and I realized that working in a gun shop probably wasn't what I wanted to do.
So, I started applying at gun manufacturers. LWRC was local to me, so I just kept sending them resumes. One day they called and said "Hey, we have a stack of your resumes here, it looks like you really want a job here." I did a phone interview, then drove down the next day and got a job.
From Paper to Reality
I did a few years at LWRC, got an offer to go to American Defense Manufacturing, where I got to work on the UIC rifle program, which I was super proud of.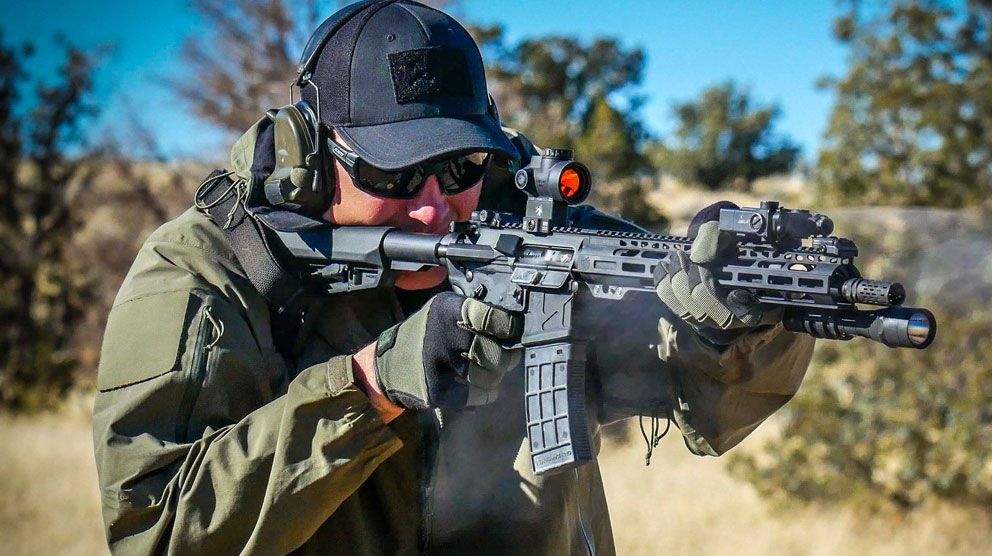 Bill Orne and John Gross are great people, and they brought me up there to try to push it from a paper project to an actual shootable item and we did a lot of great work there. I also got one mount put in the government system with an NSN. That product was the Delta, for the FN SCAR 20S…the 20" DMR gun.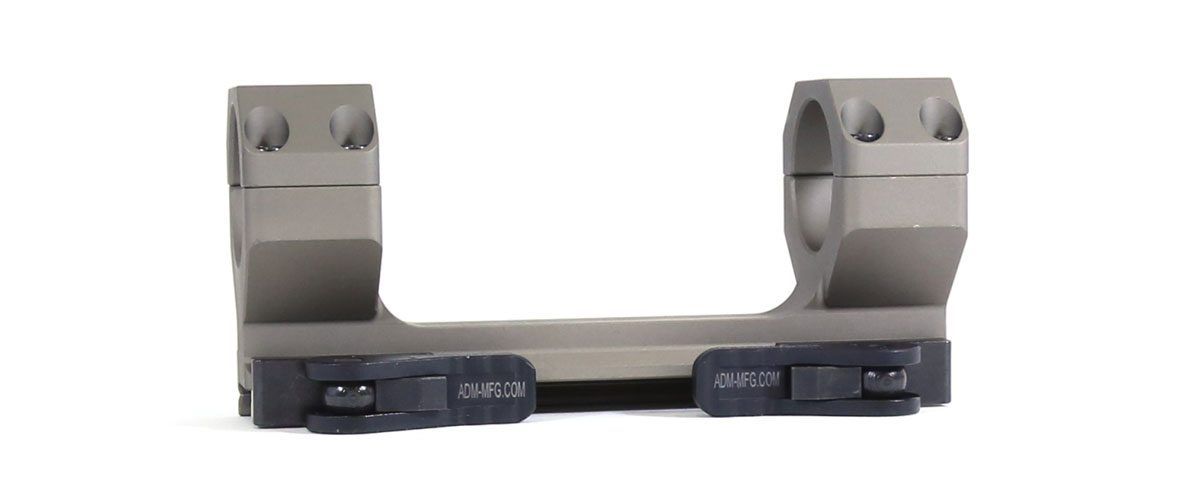 I was at American Defense Manufacturing for about 9 months, then got an offer to go to the now defunct War Sport. I was there for about a year doing some sales, but they had some management changes and downsized a lot of people, so I had to make a quick lateral move. Thankfully, there was a position available at Raven Concealment, so I went and worked sales there…and I really enjoyed that.
There, I started learning how to shoot handguns right. I became friends with Steve Fisher and a lot of great trainers. I worked with Chuck (Pressburg) on the Roland Special Holster.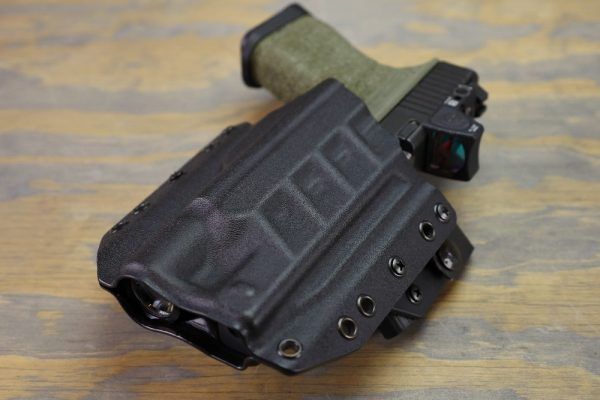 The Pinnacle
I then left Raven Concealment and went to Knight's Armament. I did Knight's for just under two years and I absolutely loved it. It was kind of like the pinnacle for me. When I started out, I wanted to work at Knight's or FN, someone who was the full manufacturer of everything they do…so yeah, it definitely felt like the top of the mountain. But I left there because I am now trying to pursue a career in law enforcement.
Now recently, I did do some work for a silencer company, and then I shifted to doing some vendor relations and special projects for an online firearms distributor..and I am super happy. I get to spend more time with wife, which is super important to me.
"the thing I take away from all of it is the people"
I turned 30 and a lot of me changed. I had worked at a lot of cool jobs, but the thing I take away from all of it is the people. Most people don't ever get to see the people behind the scenes that make all these products incredible. I've been very blessed to see them at every level, and really get to meet amazing people…guys like Ash Hess, Jack Leuba, there's just so many incredible humans that work at all these companies.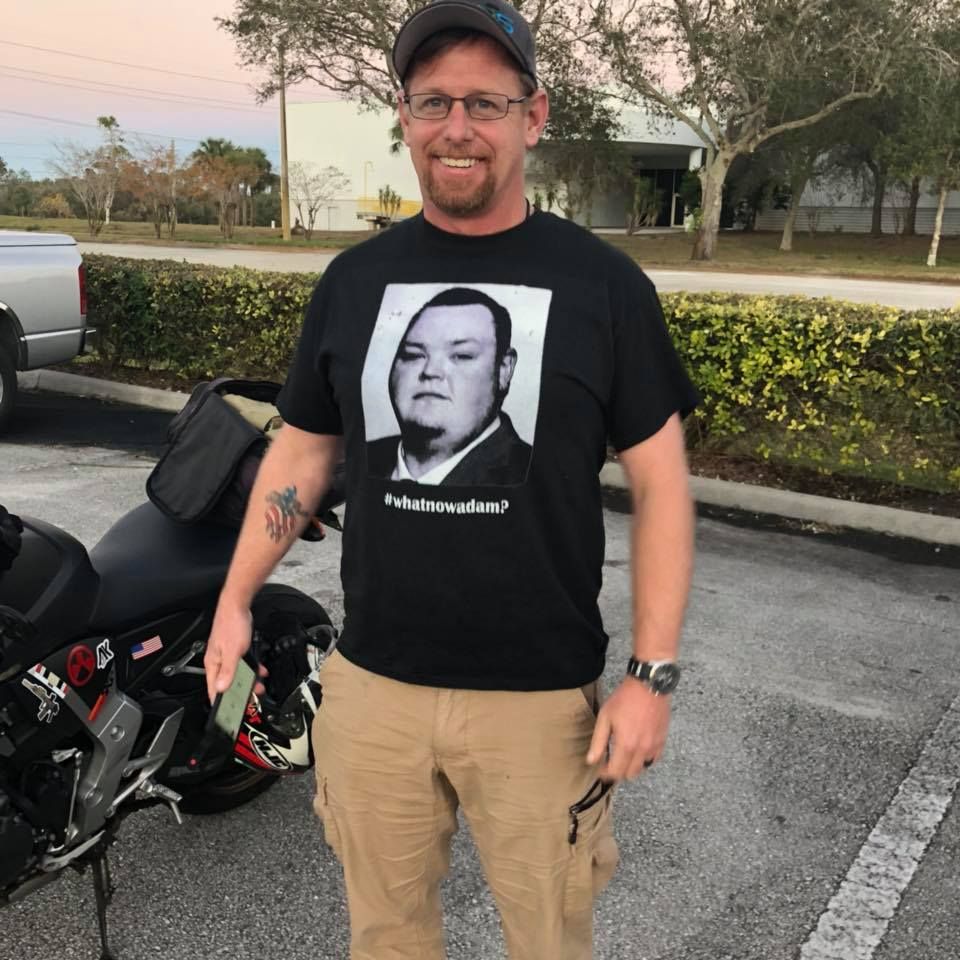 Looking back, I just decided, for ten years, to be a nomad, and jump around from job to job to job. It's not something I'd recommend to most people, as it's not great for stability, but I am happy where it has taken me and the opportunities it has provided for me. As for today, I'm just so happy working 9-5 and enjoying my life, being a mod at Primary & Secondary, traveling to shoot matches, spending time with my wife and being home with my dogs.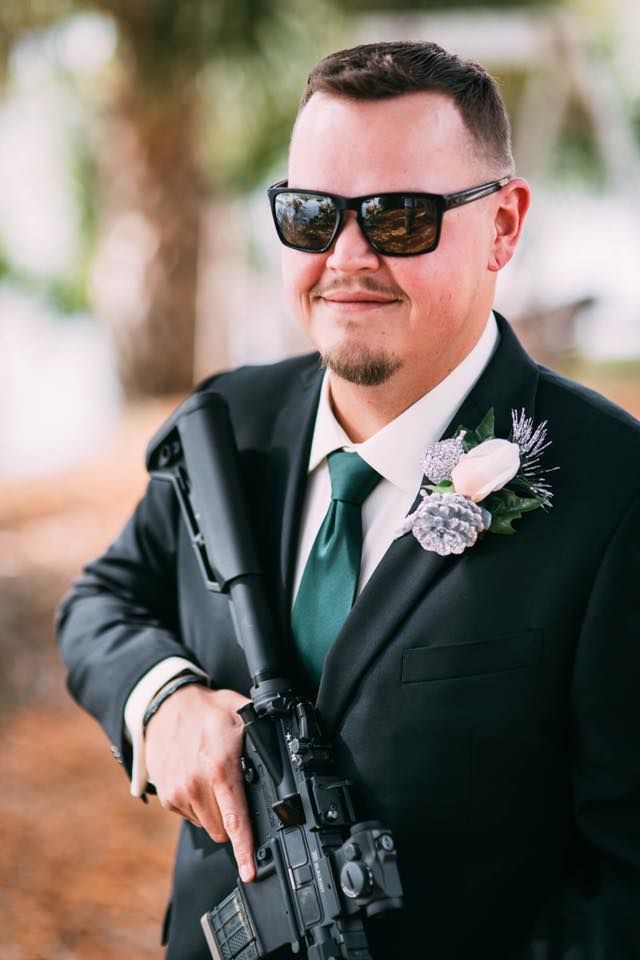 Q: You've worked for enough places, I'd love your opinion on what makes a great company?

Adam Pini: It's the fine details. Everything from clean, machined lines to how company personnel interfaces with customers. It's not a single thing, it's the entire picture.
If you look at "The Last Supper" it's everything within that painting that makes it beautiful. It's the same thing with a company. If the people care and they love to be there, you see good products come out of that.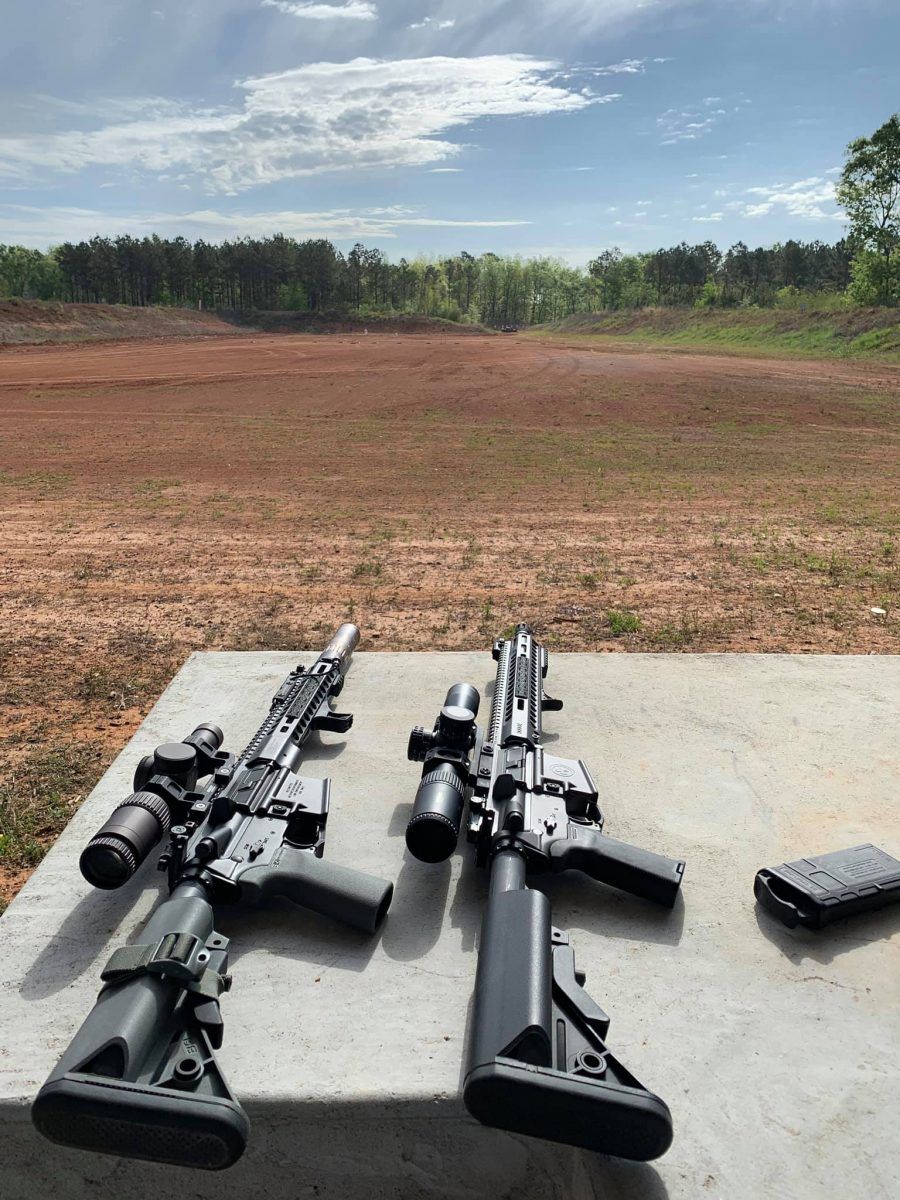 You can have all the money in the world, but if you don't have passionate people building them, doing the R&D and engineering, selling them, marketing them…you lose that organic beauty within what the company and products are.
Q: I know you've really taken the leap into precision rifle shooting. Any advice on what people need to do to get started with that?
Adam Pini: Sure, but to be completely transparent, I am not a professional…I still have a 9-5 job that I go to everyday. But the precision rifle shooting that I do is something I absolutely love and is a passion of mine. I'm really going after it. That said, the only reason I can go after it now so hard is because of my wife. She is my support and she helps push me to do things. Together we go by the motto of "You can't quit…you have to finish it."
So, because of that, my goal with precision rifle shooting is to ride to whatever that finishing line is. And when I began to first pursue this, I asked myself, "Why not? Why am I not out doing it? Why am I not out there learning and meeting people?"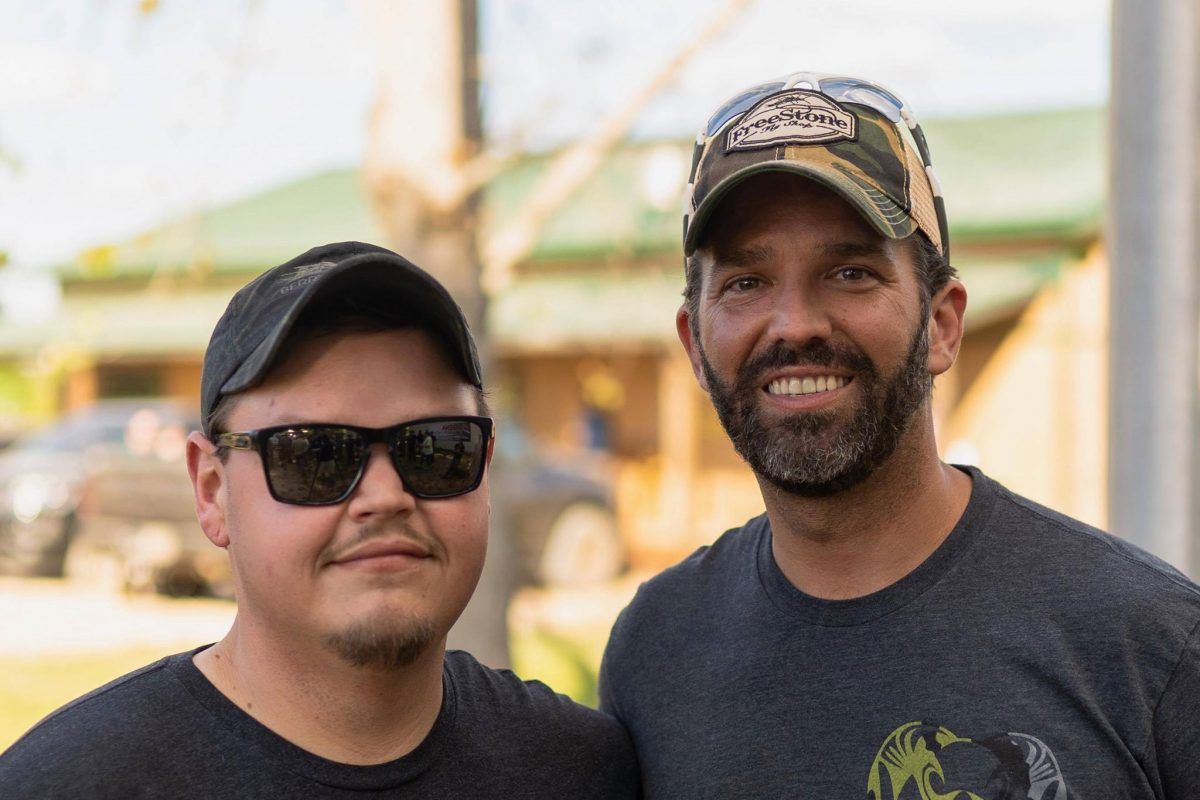 On Precision Rifle Shooting: "just get out there and do it."
My advice to anyone looking to get started in precision rifle shooting is just get out there and do it. Take what you have. You'll learn and adjust as you go. You don't have to have a million dollars to do it.
One of my co-workers wants to get into precision rifle shooting, so I'm setting up his existing gun. It's a Ruger American in 6.5 Creedmoor that he put in a Magpul stock. It's not an expensive gun but it shoots very well and that's what he wants to do. But he's doing the absolute right thing, and it's something that I'd again encourage everyone to do…just go out and do it.
Do the Work
You'll never change your life if you just live on the couch. I applied the same fundamentals when I decided to get healthy. That's because I knew that no one was going to do it for me. I knew that if I was going to add value to my life, I would have to do it myself.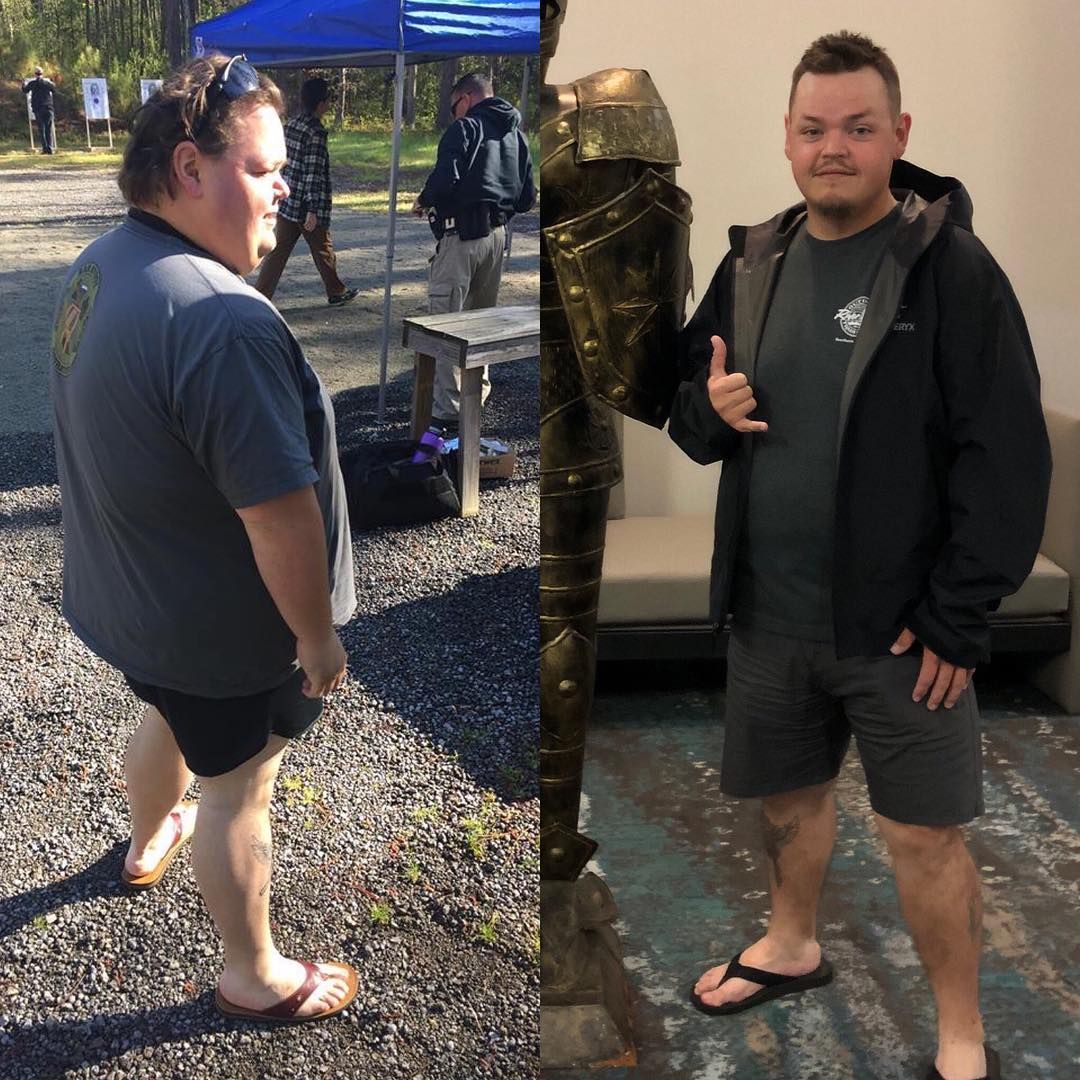 Q: Let's say I want to start precision rifle shooting…what would be a good way for me to start?
Adam Pini: Caliber selection is huge for precision rifle shooting. You can start out with .223. As .223 is super versatile. I think most guys getting into precision rifle shooting should spend time on either a .308 or .223 to really learn wind. Wind can humble anyone, and being able to manage it is a huge skillset. You can buy a 6.5 Creedmoor and cheat wind, but I think you lose a lot of that valuable training by not learning on those two calibers.
For gas guns, if you wanted to buy a gun to be competitive out of the box, buy a Knights. If you can find a Hodge, buy a Hodge. Perhaps a Daniel Defense.
But if I was going to do it tomorrow and I had money to spend, I'd buy a Knight's LPR…slap a Leupold Mark V 3.6-18 on it and go at it. If I am going to buy a gas gun to get into it, that gun is going to evolve to my needs as they show up.

Q: What are some of the features found on that rifle that are helpful to precision rifle shooting?
Adam Pini: It's an 18" barrel…it's a Krieger blank that they start with. In the world of precision rifles, barrels are really the heart of the system. The better the barrel is made, the better chance you have a highly accurate gun. Those guns shoot really well with 77-grain and 75-grain bullets, which are heavier caliber bullets…they have a bit more stability in the wind and carry a little bit more energy at further distances. It has a two-stage match trigger, full ambi controls…that means there's nothing you need when you buy that gun.
Throw the suppressor of your flavor on there if you want to run a suppressor. I'm a huge proponent of precision rifles, but it really comes down to you can buy that gun, buy an optic that's within your dollar range, and then go from there.
Q: What sort of things should we be looking for in an optic?
Adam Pini: The best thing you can do is find a store that has the optics and walk outside if they'll let you and look through them. Everybody's eyes are different so everyone's take on optical clarity is going to be different. For me, what I look for is tactile adjustments on the turrets, it has a reticle that I like, whether that be an H59, a Tremor 3, or the Leupold CCH…Then, does it fit the size and weight that I like? It it aesthetically pleasing?
You Get What You Pay For
And finally, is it a quality scope? If you spend 2-300 dollars and you're going to get a 2-300 dollar optic. With optics and guns, you get what you pay for. It's not uncommon to pay as much, or more, for the optic than on the gun.

Now for me, for complete transparency, I am supported by Leupold. I shoot their Mark V. I actually bought my first Mark V before they ever decided to help me out. But I think for a turnkey, competitive scope, they are phenomenal.
One of the things I'd also mention that I look for personally is a fair amount of eye relief. The way I shoot, I am generally a little further back off the gun, especially when shooting barricades. So, I want something that has a little bit more forgiving eye box, and has eye relief to where I have edge-to-edge clarity.
Q: If we're just starting out in precision rifle shooting, what ranges should we be shooting at?
Adam Pini: To start out, from 100-300 yards, you can do a lot of great stuff. Even buying a .22 and practicing at 50 yards is going to give you very sound – and I know Ash hates this word – fundamentals. But starting out, 100 yards is good because if you cannot get consistency and maintain 1 MOA and under, then its just expensive noisemaking at any further distance.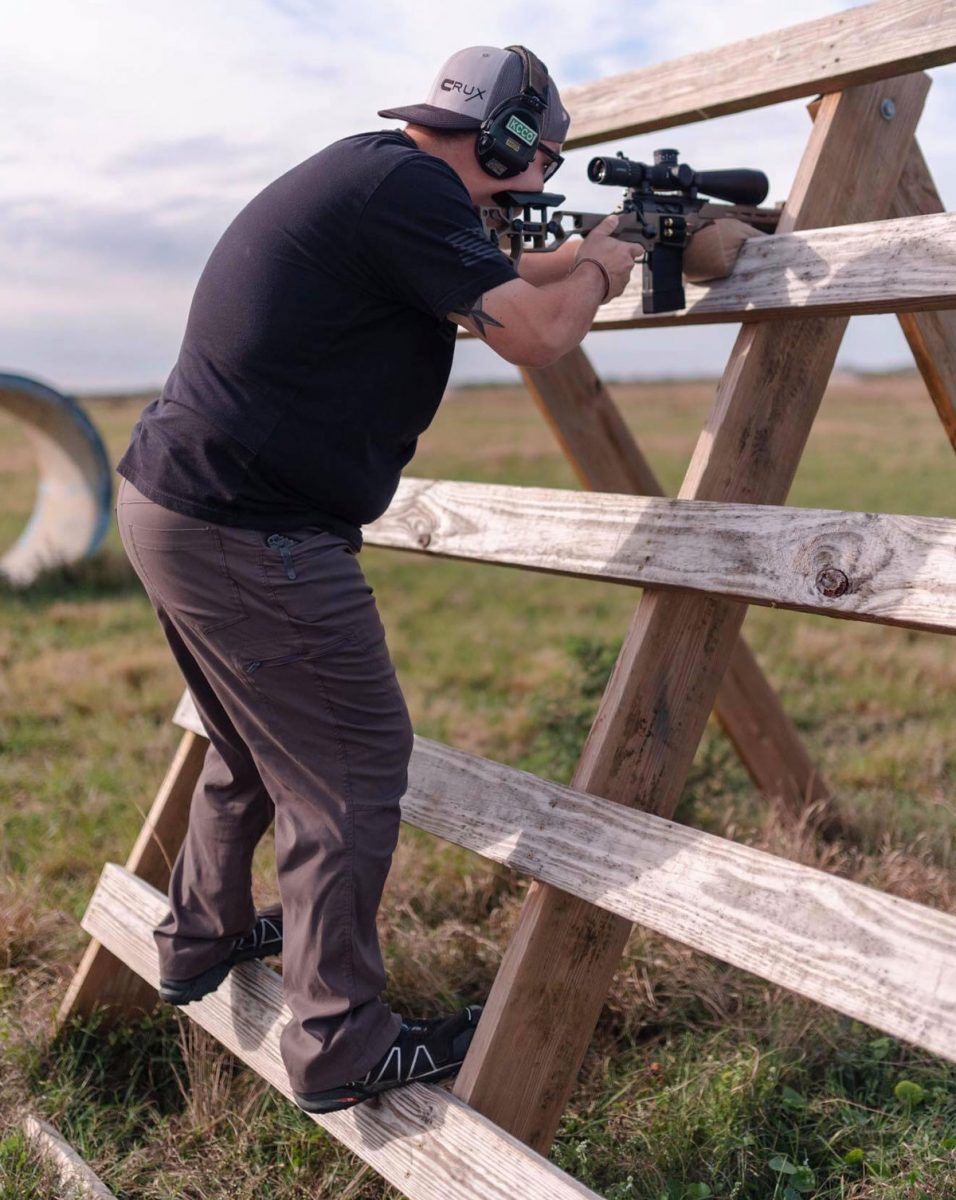 Like today, Im working barricades at 300 yards…shooting one minute targets off of barricades at 300, just because that's what I like working on. I think barricade work for precision rifle shooting is an important skill to have and maintain, and it's like anything…if you don't practice, you lose it.
Q: You mention barricade shooting, are there build considerations we should look for in regards to that if we're building a rifle?
Adam Pini: One thing that most people don't realize is that a heavy gun is a relatively good thing for precision rifle shooting. Most guys that buy gas guns want to buy really light rifles, but the problem with that is you can't use the weight of the system to soak up the recoil. Like my bolt gun weighs 19 pounds. My SR-25 loaded out is probably close to 17 pounds.
Then, I'd look at a longer length handguard. Then having some kind of flat surface , like the bottom M-LOK surface of a long rail system is important. Gunwise, that's what you need. Then for barricades, a barricade bag like the Armageddon Gear Game Changer or Cole-Tac barricade bag can help make life super simple.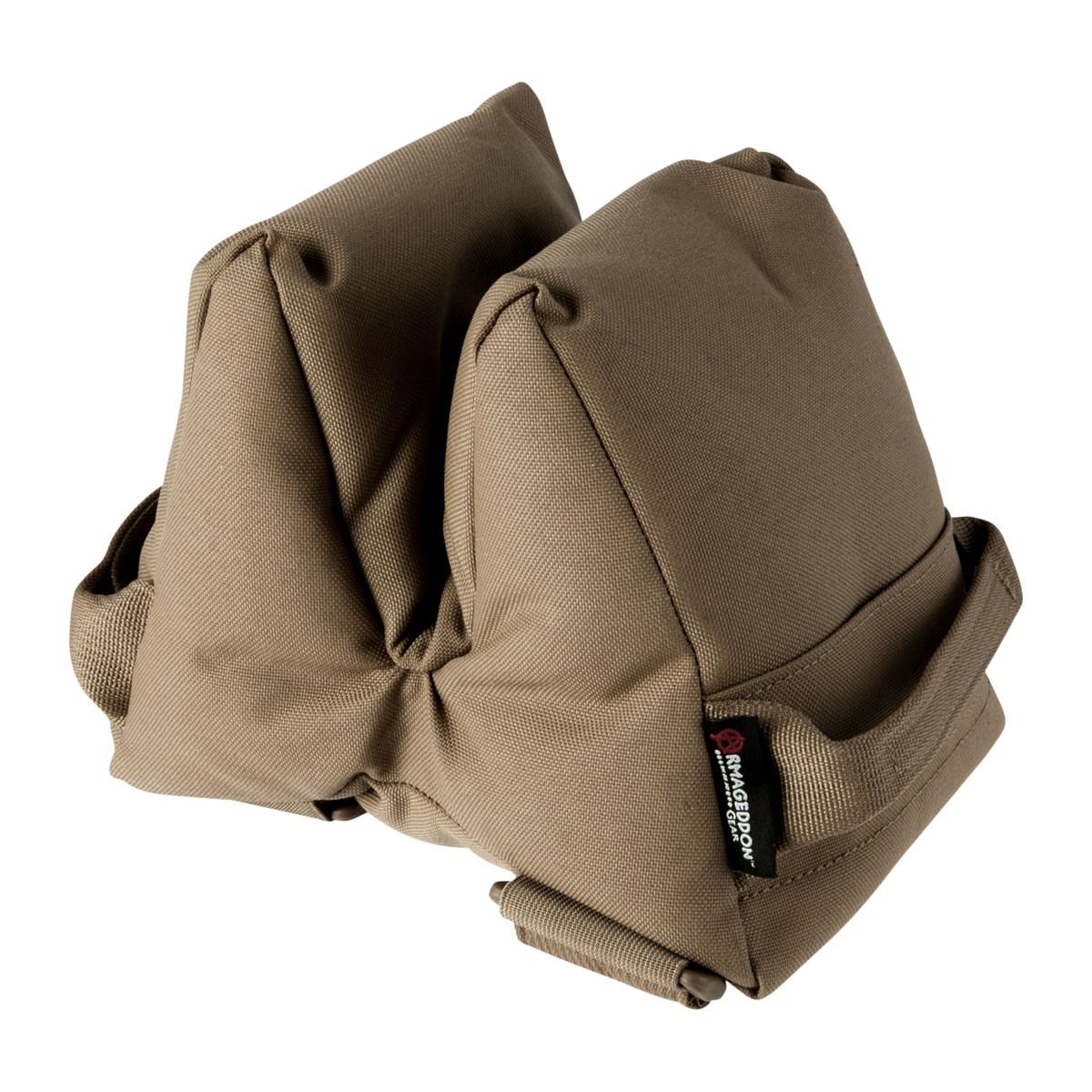 Q: Anything else you think we should know about precision rifle shooting from a beginner's perspective?
Adam Pini: Just the overall support of the precision rifle shooting community. Everybody wants you to succeed. That's what first drew me in. I showed up to the first match and there were people coming up to me offering help and encouragement. I found that if you didn't have the gear, someone would come up and lend you it to complete a stage.
The family and the community that the precision rifle shooting world is…I don't think there's another shooting community like it. There's no ego. You'll see dudes that are in the top 1, 2 or 3 coming up and helping out absolute beginners who are participating in their very first match. That's huge. In all my years shooting, I've never seen a group more welcoming and open as this is.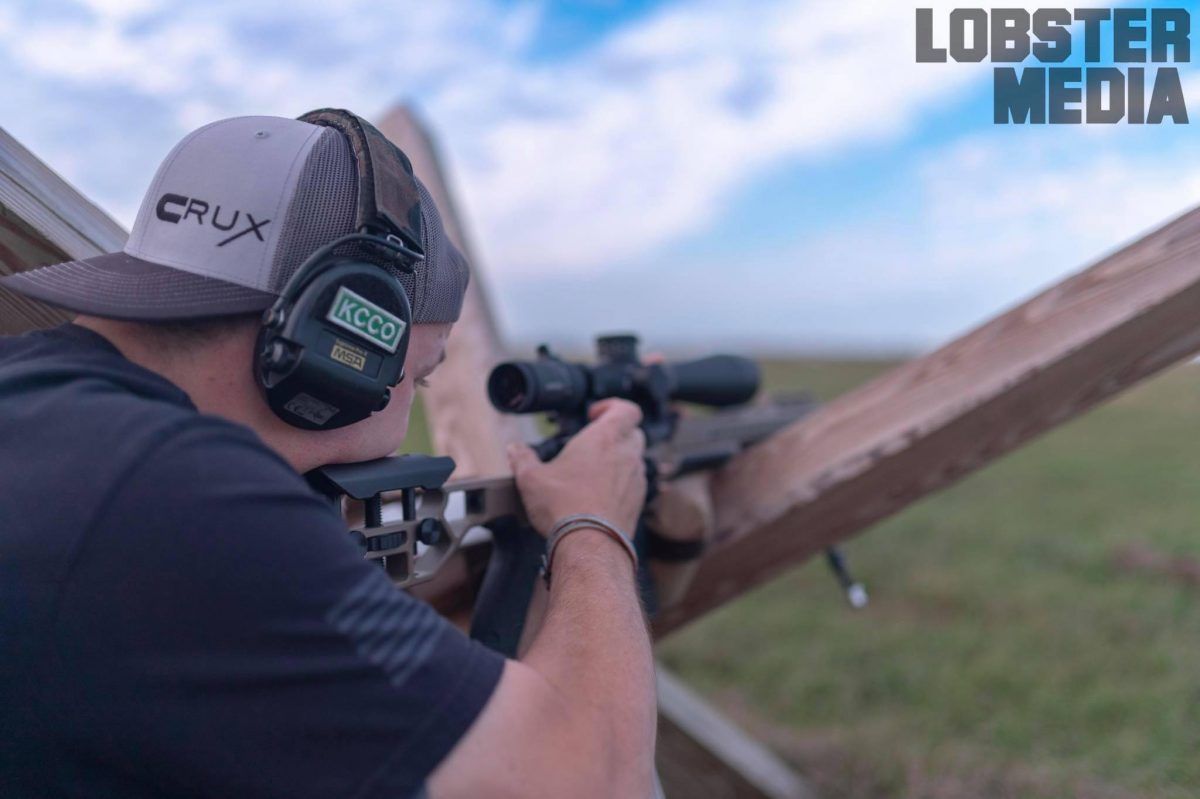 "Borrow a gun if you have to"
Just come out and do it. Borrow a gun if you have to, borrow some gear and come on out. I'll go out and see guys shooting with their Colt 6920s…and to me, that's badass. If you're out there doing it, that's better than the guy that's sitting there at home, watching on YouTube, thinking its cool, but not being motivated enough to come on out and give it a try.
Just pay a match fee, sign up, find somebody there and say "hey I don't know what I'm doing" and somebody will help you. That's what I did, and everybody there was super helpful. I didn't know how the match flow worked, I didn't know how they scored stages…but they were just so welcoming.
Q: Wrapping up, any recommendations on where we can learn more if we're interested in this kind of shooting, and also where can we go to follow you?
Adam Pini: For beginners who want to learn more about precision rifle shooting, I always recommend Sniper's Hide. That's kind of like THE forum for precision rifle shooting. For me, I have an athlete page on Facebook, and I am also on Instagram.
Finally, if I could, I'd just like to thank my sponsors that are allowing me to chase this silly little dream right now. GCP Rifle Company, Ultimatum Precision, MDT, Leupold, International Barrels, Col-Tac, KGmade Suppressors, Big Daddy Unlimited…if it wasn't for their generosity and them seeing something in me, I couldn't do it, and then I again have to mention the support of my wife. Without that collective support, I couldn't do this…I wouldn't be anything without them. Not that I think I'm great. There's certainly plenty of people out there that are far better than me…but I'm trying. (laughs).
###
We are sorry that this post was not useful for you!
Let us improve this post!
Tell us how we can improve this post?