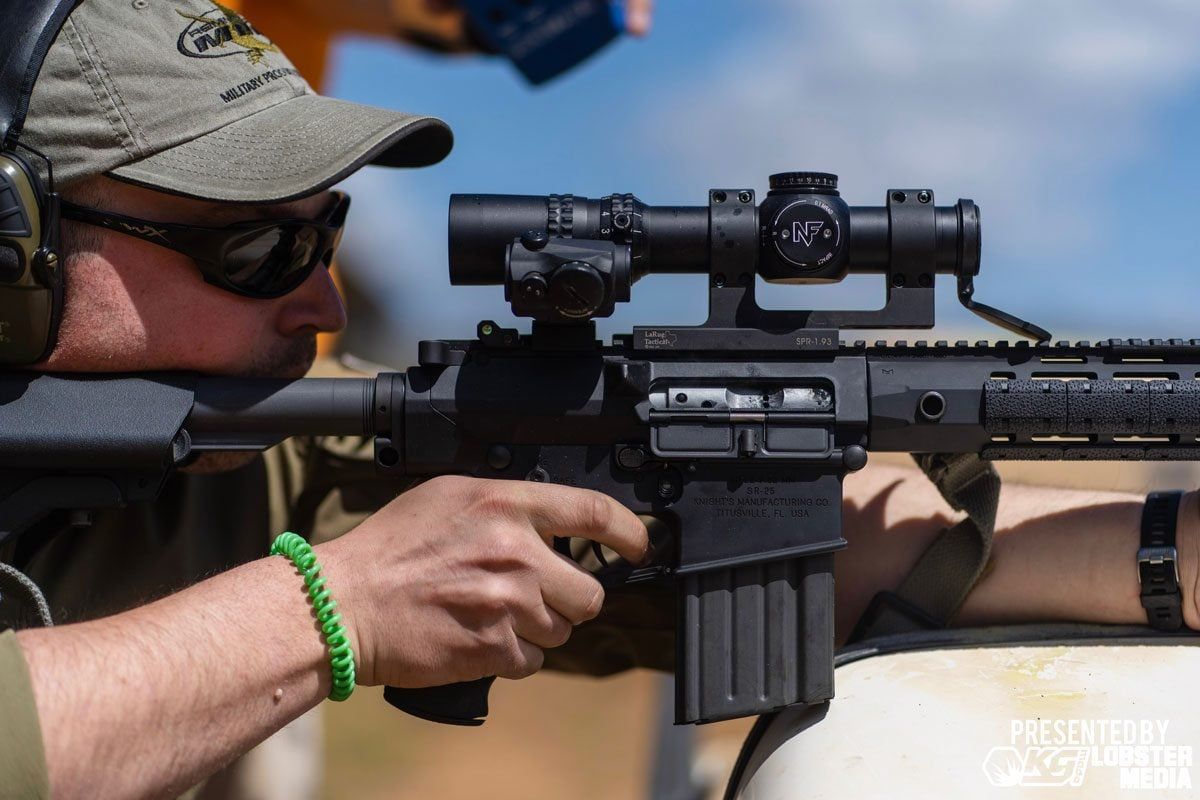 This past weekend, a very special semi-auto precision rifle match was held in Blakely, Georgia. This first ever "A Day in the Arena" gas gun match, presented by Ash Hess and Jack Leuba at the Arena Training Facility, Blakely, GA allowed both novices and pros to join together enjoy a beautiful day on an approachable yet challenging course of fire…all to share their collective love for ARs and precision shooting.
To learn more about the genesis of "A Day in the Arena" and to find out when the next one will be held, we reached out to co-organizer Ash Hess.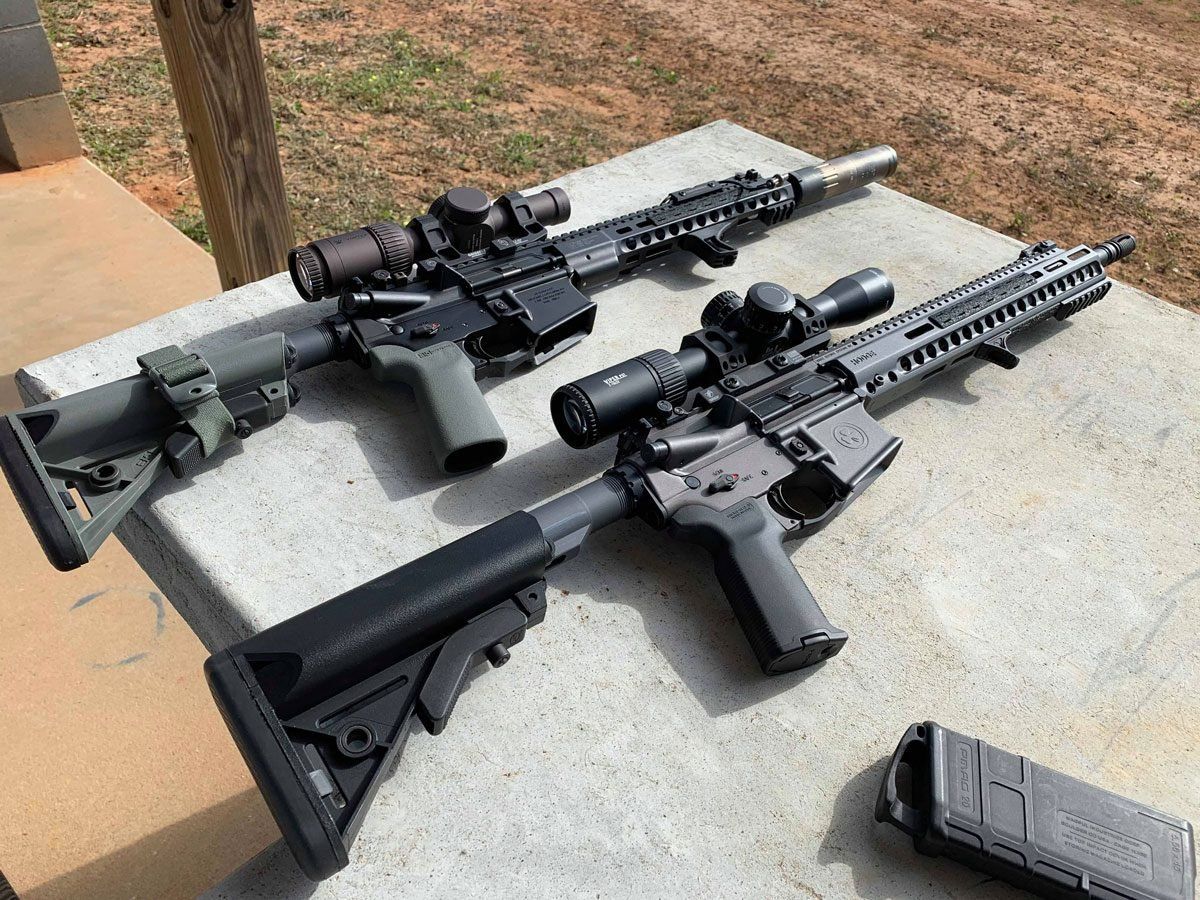 Ash's background, via Primary & Secondary:
"A competitive shooter and Gov Sales Specialist at Knight's Armament Company. I am also a Retired US Army Senior NCO. My last assignments included serving as the Senior Writer for Small Arms in the Weapons and Gunnery Branch and the US Army Infantry School Marksmanship Program developer at the Maneuver Center of Excellence Fort Benning, Georgia. Army Schools include US Army Master Marksmanship Trainer Course, Rifle Marksmanship Instructor Course, Urban Combat Leaders Course, Air Assault, Rappelmaster, Senior Leaders Course, Army Basic Instructor course, High Angle Marksmanship Course, and Unit Armorer course..Four combat tours totaling fifty-two months overseas."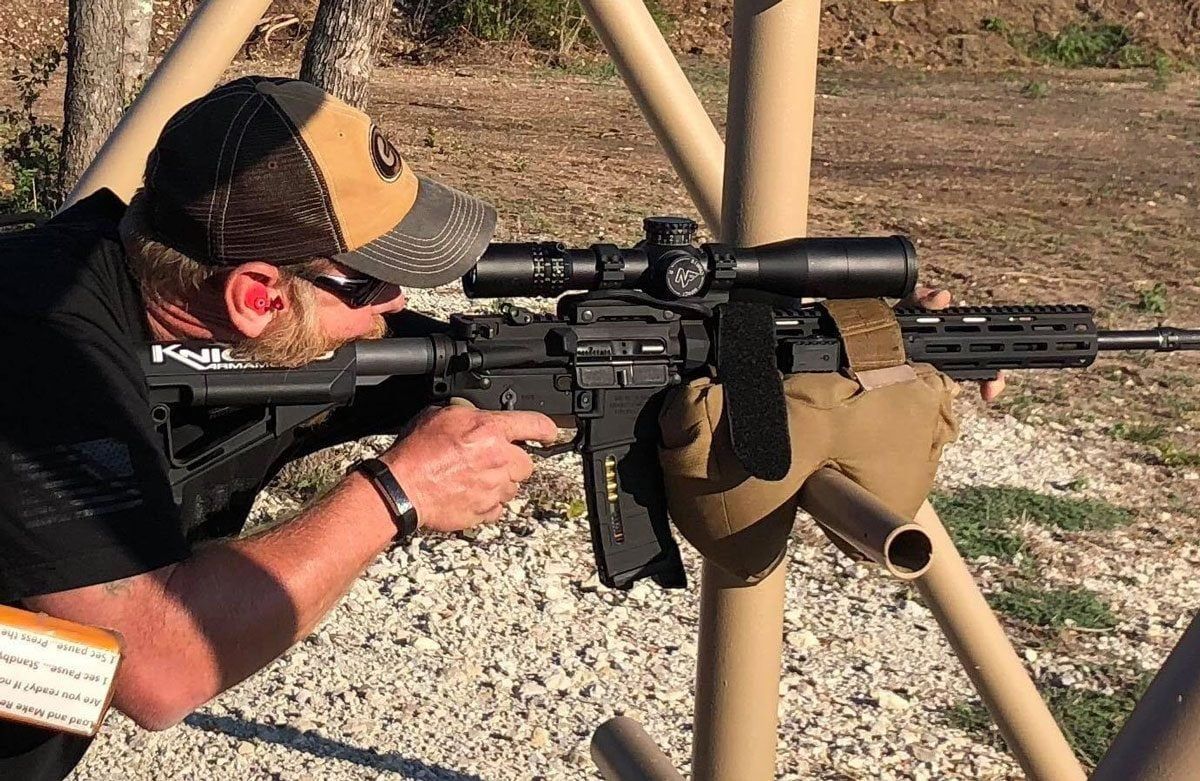 Q: Ash, can we talk a bit about why you decided to create "A Day in the Arena"?
Ash Hess: So, when I left the Army, I was the Marksmanship Program Developer for the U.S. Army Infantry School. The Infantry School is responsible for the marksmanship of the entire Army. So by having that job, I was responsible for how the Army was shooting guns…outside of combat oriented stuff. But all of the training they are doing stateside from qualification to getting ready to qualify and practice…I had my fingers in. So, I was the "marksmanship guy" for the Army for paper stuff…for what a soldier does with a gun, it all ran through my desk.
So, when I left the Army…after going from being the marksmanship guy in the army in control of how one million people shoot 400 million rounds in a year, I had a strong urge to remain relevant in some form in the shooting community. Being involved with Knight's Armament in government sales is amazing, it's an awesome company…but to stay even more relevant in the shooting community and in the networks I had built prior, I began to get into the PRS Gas Gun Series.
Q: Was there something in particular that attracted you to precision rifle shooting?
Ash Hess: It matched the kind of shooting I was doing in the Army. It was challenging...and it was not a "space race" with different types of guns. I was semi-competitive in it and I ended up 5th for the year in Gas Gun and Tactical. It was a surprise to me, but I was shooting some really good matches. I was shooting a Knight's gun and really all I had to do is shoot and shoot well and it came out good.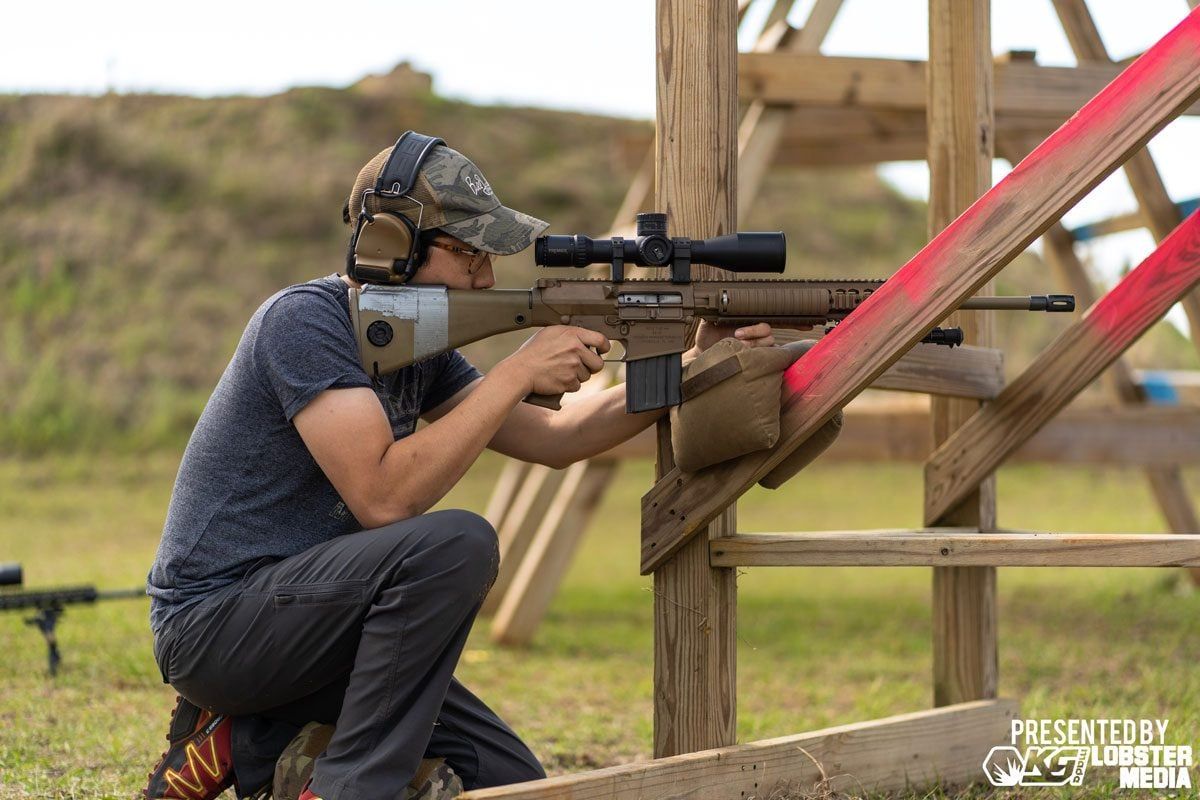 The problem is, as I was getting excited and getting into it, then the PRS series canceled the Gas Gun side. So, there is official Gas Gun matches being done by PRS this year. Probably not next year either…it may come back after that. So, last year I had three good shoots in major matches all over the country. We went from Texas to Kentucky to West Virginia…we went all over the place. Unfortunately, this year there is nothing. The thing that I had found to replace what I was in the Army…well, it quite simply went away.
Q: Any idea on why it stopped happening?
Ash Hess: Participation both from the shooters and sponsors…basically people not showing up. They decided it was not feasible to run it. So, what we did was we decided to make our own match. It's actually really good for the companies. It's good for Barrett, Daniel Defense, Seekins, JP…all the companies that are building gas guns that are accurate gas guns…that series was really good for them…but it wasn't good enough.
Promoting AR Long-Range Precision Shooting
It was good for sales though. I could go there and talk about my Knight's gun…I'd do some amazing things with it, I could talk about how cool it was, and how good it ran for me. So, again because of all that, we decided to make our own match.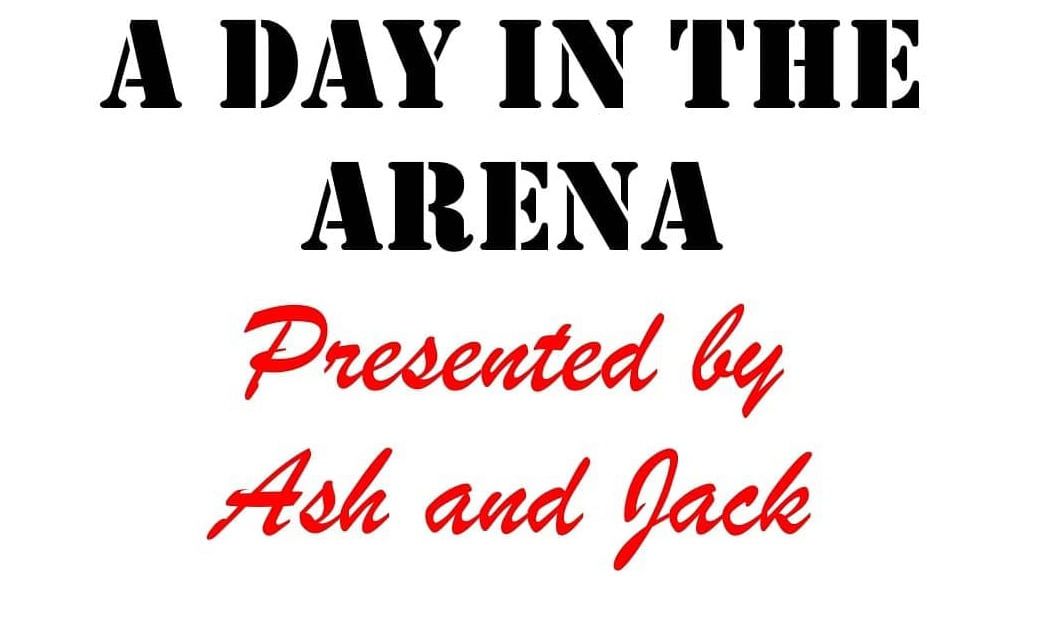 We locked down the date in the Fall of 2018 and we've been working towards it since. What we wanted was a simple, one-day match to get people interested. The big thing was the PRS Gas Gun series only had two-day matches and they were $250 dollars, and 250 rounds…and that's without travel expenses.
So, if you were shooting match grade bullets that's a dollar a round, you're looking at $500 dollars to simply go see if you like something…and that's just the price of admission and the ammo you were going to shoot. That's not even talking gear you're going to need for it or anything else.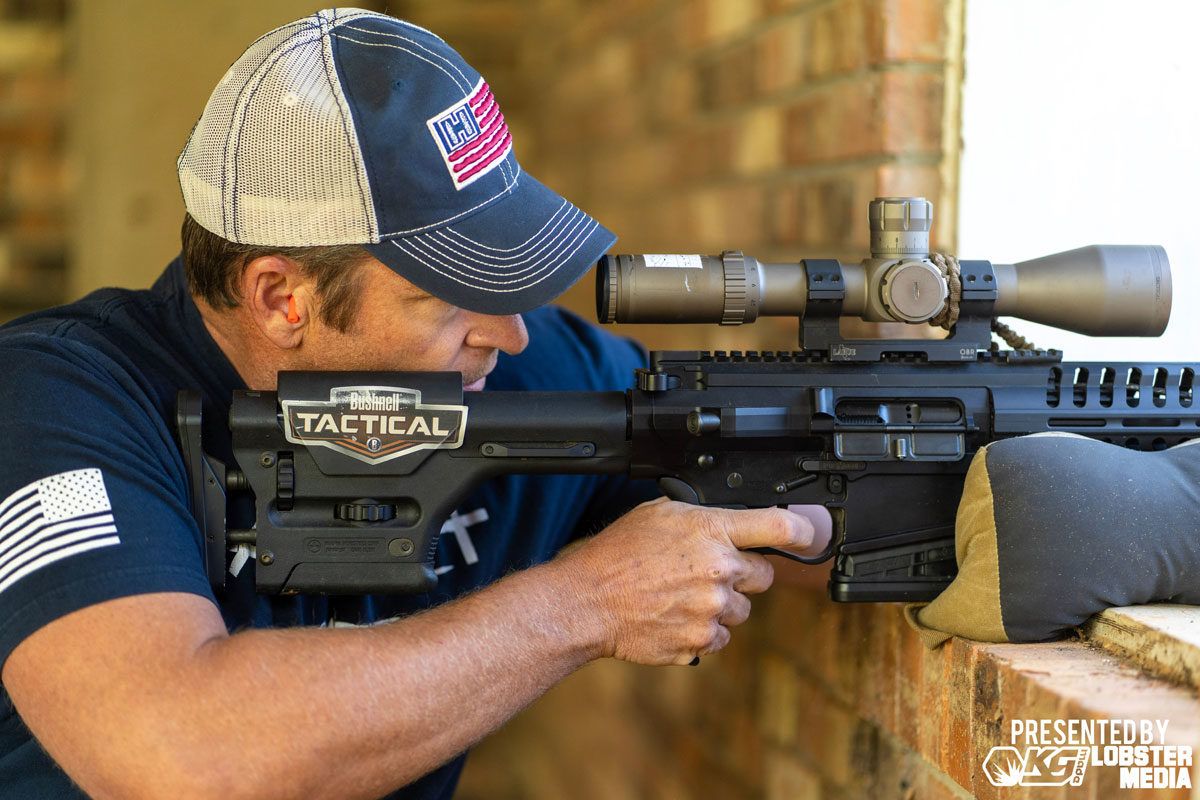 Q: High costs, a two-day commitment and a bit of intimidation factor…I can see how that could be a steep hill to climb to get new shooters interested.
Last year before the finale, Atlanta Arms had given me 300 rounds to give to someone if it was their first match. Basically, if you paid to get into the match, I was going to give you 300 rounds of match grade ammunition to shoot the match with…to offset costs. I couldn't give it away. There was nobody to sign up for the match to give the ammo to. That's how hard it was to get people to shoot.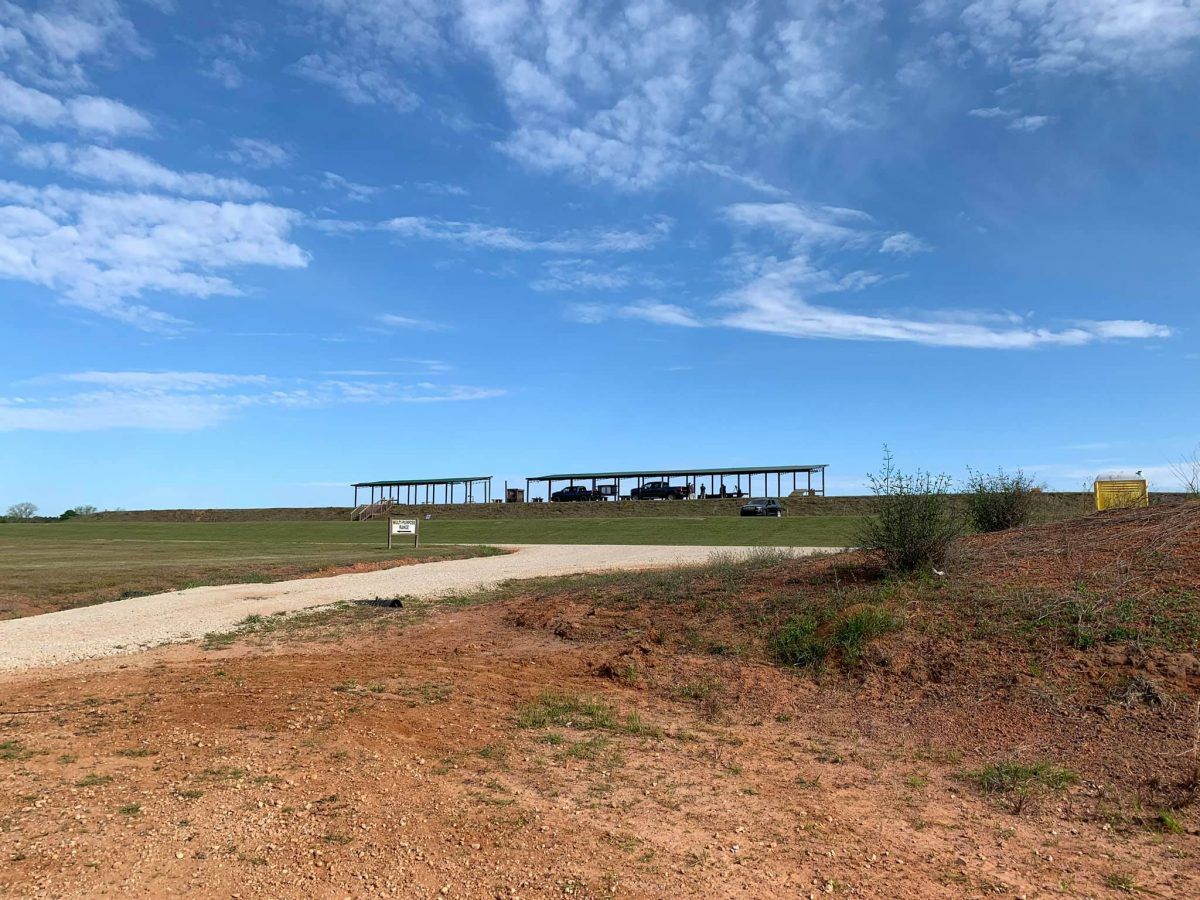 Q: So, this is how "A Day in the Arena" was born?
Ash Hess: So, instead of all that, we wanted something that wasn't quite as intimidating as going to a major match to get people to come out and try it. So, we set it up as a one-day match called "A Day in the Arena."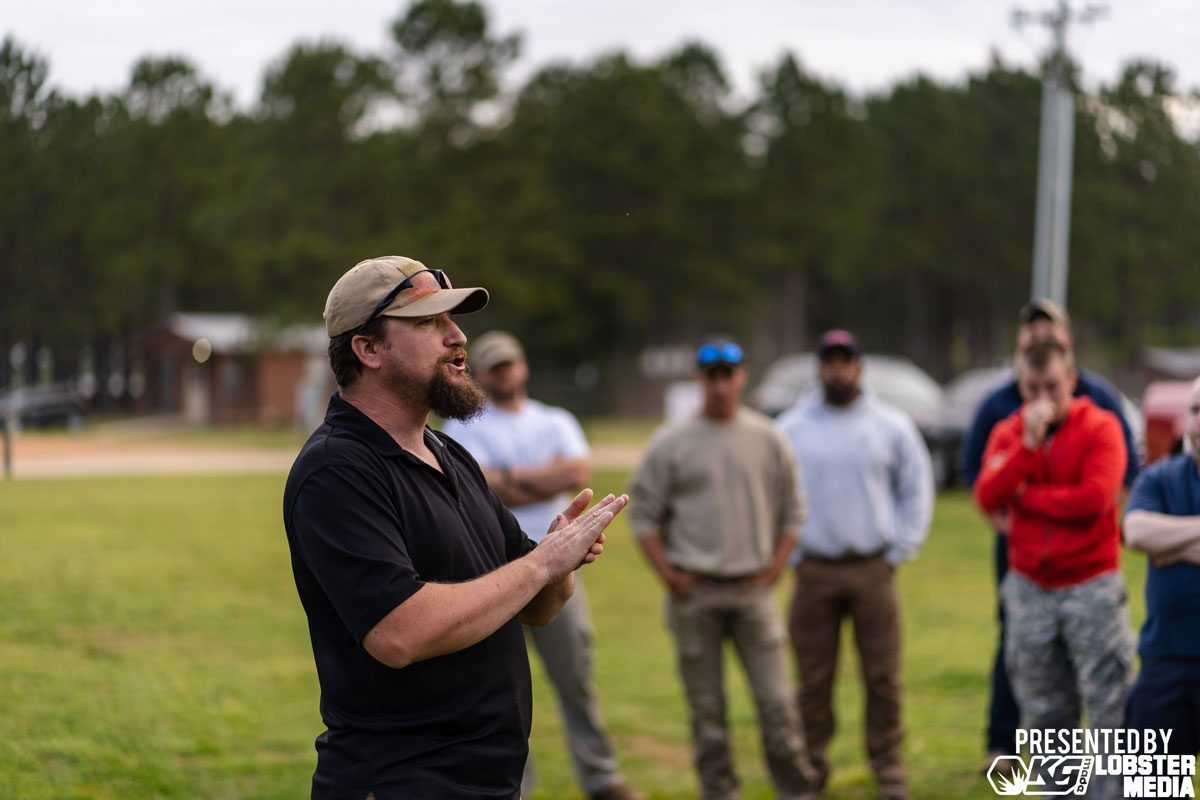 Q: Can you talk about the range and the course of fire?
Ash Hess: We validated the course of fire with a 14.5" 6.5 Creedmoor gun and an 11.5" Mod 1 (KAC) in 5.56. So, the course of fire was achievable with an 11.5"…it was not really easy (laughs) but was achievable with an 11.5" gun.
The stages were actually designed based around a 16" 5.56 gun with a 1-6x optic it. The reason we did that was because, quite simply, a lot of people have those. A lot of people have that general-purpose carbine already…so that's what we set the match for.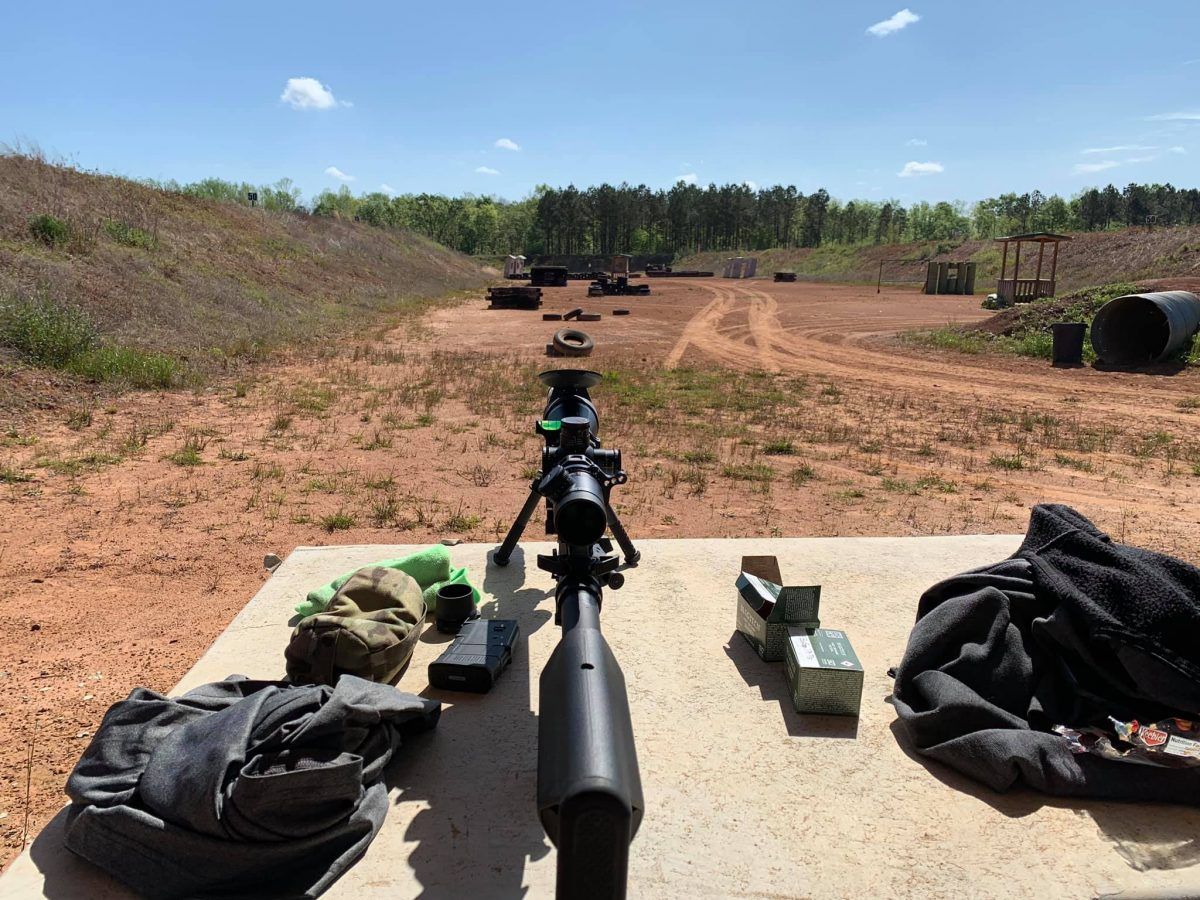 Q: How was the turn out? The feedback I've heard this week has been tremendous.
Ash Hess: We had 52 people shoot the match and I would guess for 30 of them, "A Day in the Arena" was their first match ever. Now, there was some seasoned shooters in there. There were some AMU (Army Marksmanship Unit) shooters in there, but there were lots of folks telling me "hey, I just shot my first match and it was awesome." So, everybody had a good time…the targets were achievable, and it was exactly what we wanted.
Q: Was "A Day at the Arena" a one-time thing? I'm kind of kicking myself for not attending. It sounds like a lot of fun…
So, we're going to run another one. In fact, we just locked in the date for our next "A Day in the Arena". We'll give you the exclusive on that since you've been good to us. The dates are the 5th and 6th of October…it's still going to be called "A Day in the Arena"…and we just scheduled that today, actually Once you break it on ARBuildJunkie, we'll go ahead and announce it as well.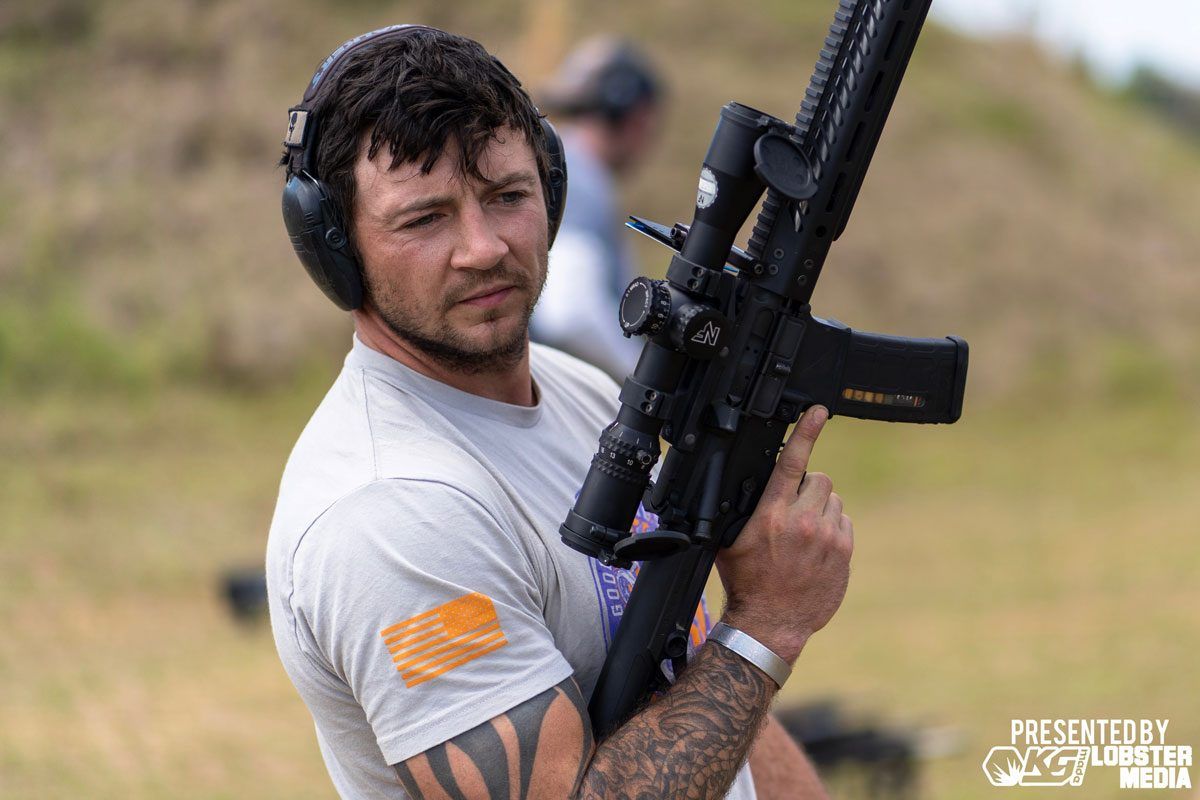 The "A Day in the Arena" event in October 2019 is going to be a little bit different. We're going to shoot the match on Saturday, but on Sunday, we're going to leave all the stages up and we're going to let people reshoot the stages on their own time, without a spotter, without the timer and all that…if they have their own timer they can run it…but they can reshoot it and practice on all the stages as they shot them on the day before.
It's going to be kind of cool, because a lot of times, you shoot something on a match day and then you never see it again. Getting a range that you can go and shoot four or five steel targets that go from 500-800…you just can't find that everywhere.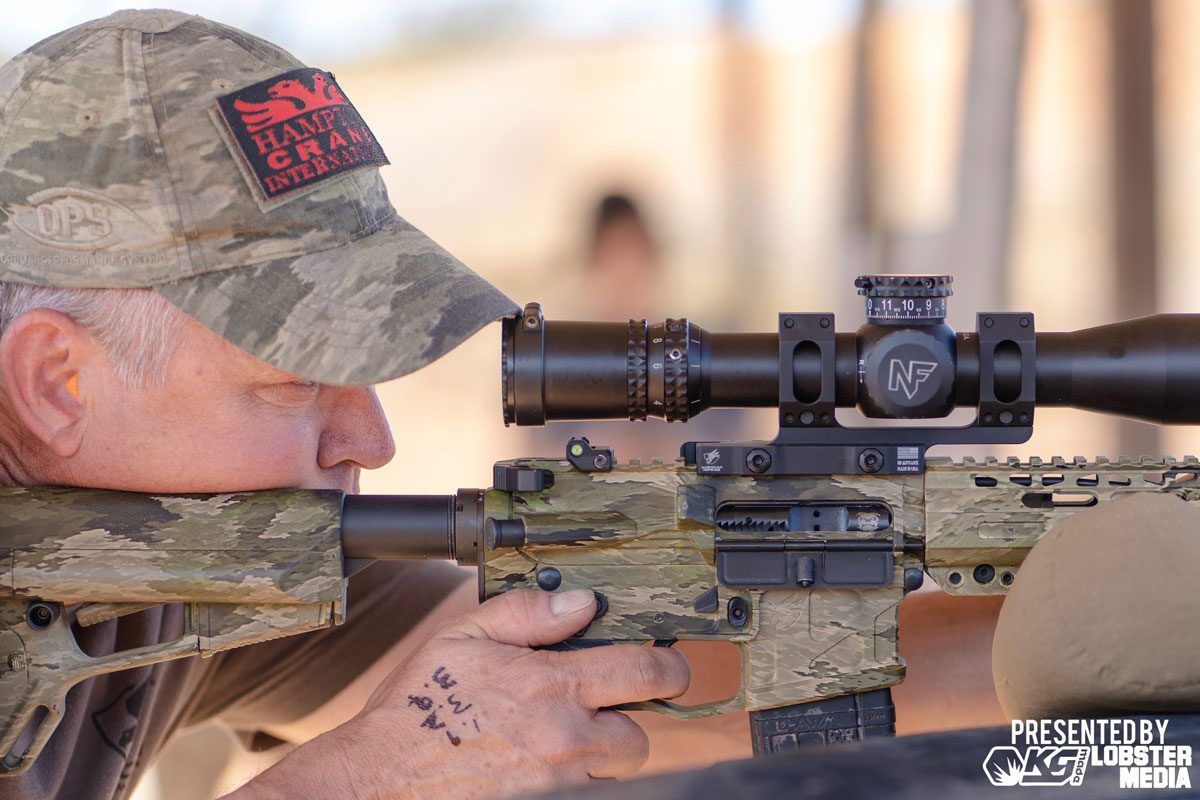 So, you got to shoot yesterday but you never get to practice it again before your next match. So, you'll get to do the match Saturday, and then on Sunday, you get to reshoot all the stages as much as you want.
Seeking Sponsors
You'll be able to learn a little bit more, get your wheels underneath you a little bit more…We're also hoping we get a few sponsors. Armageddon Gear took care of us really well for the first "A Day at the Arena" we just had, but the hope is if we get some more stuff, we can have a guy win something on Saturday, and then gets to mount it up and go shoot it on Sunday.
How cool would that be? You win a brand new scope and you get to go shoot it on the stuff you shot the day before…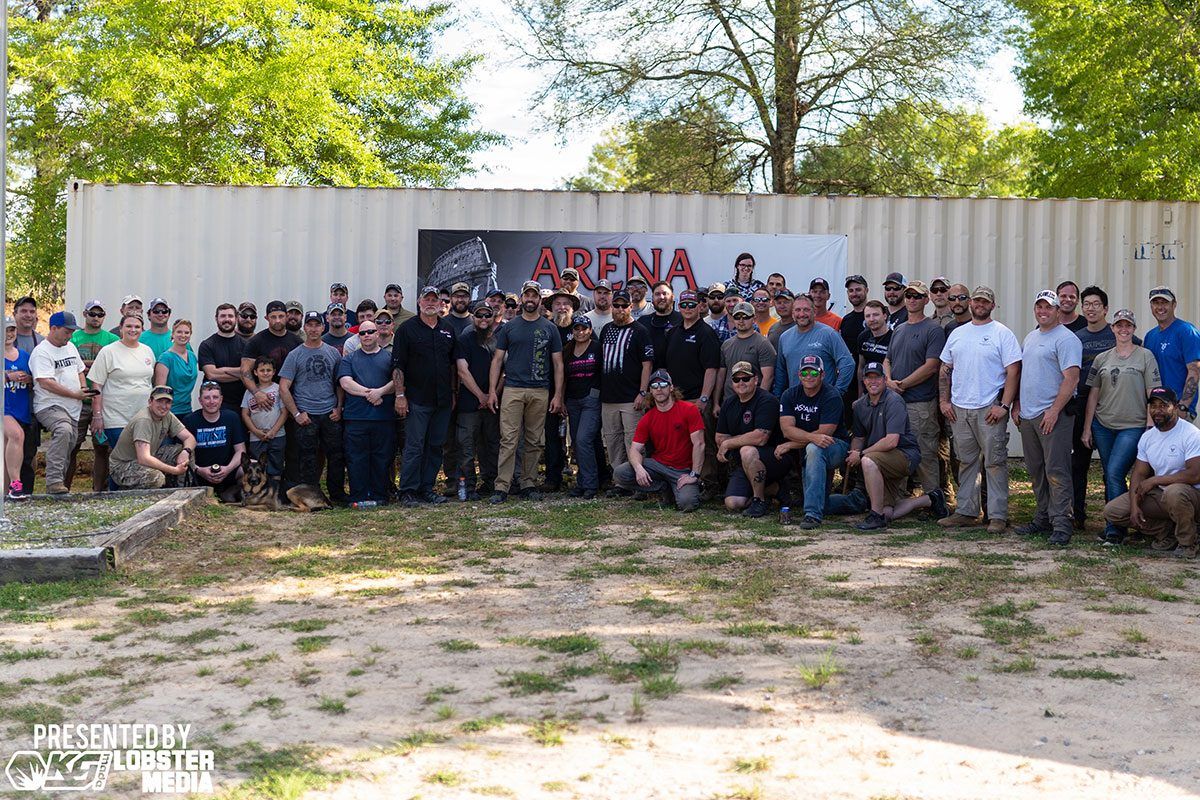 ###
Editor's Note: We're excited to be working on an in-depth article with Ash Hess about a variety of topics, but in the interest of time, we wanted to bring you this story as soon as possible.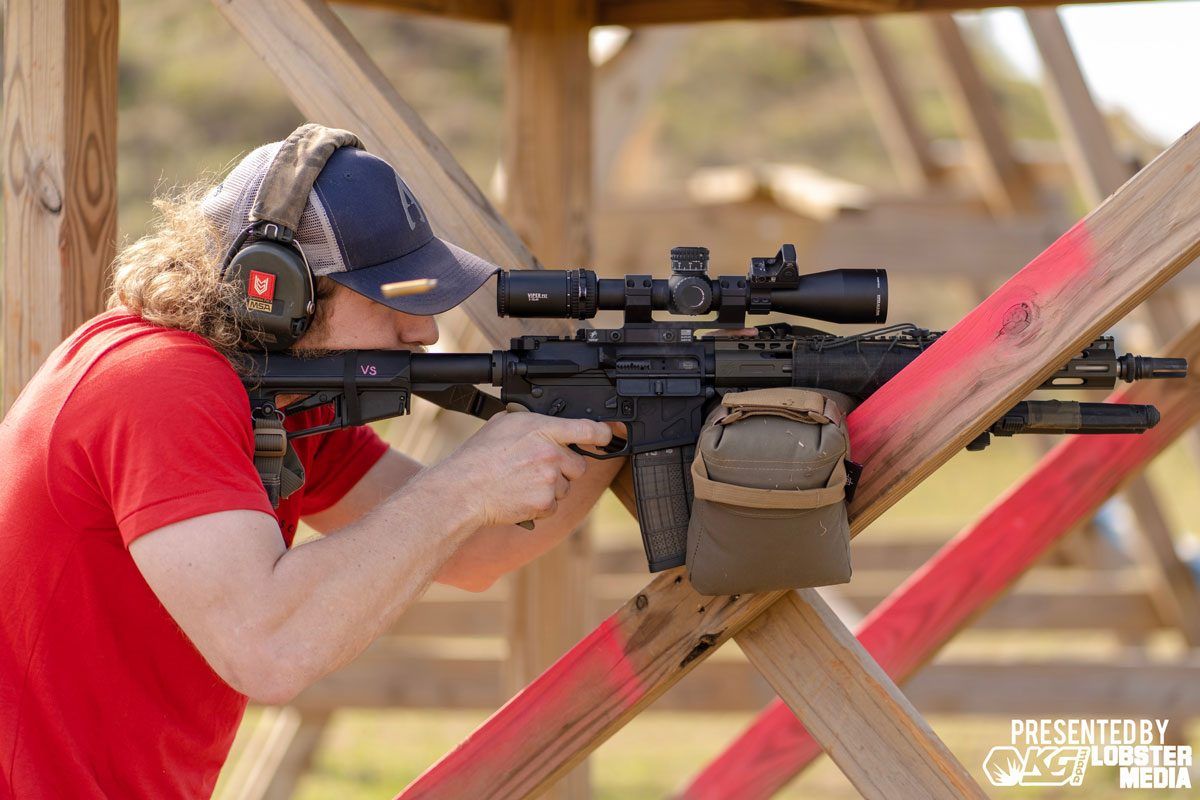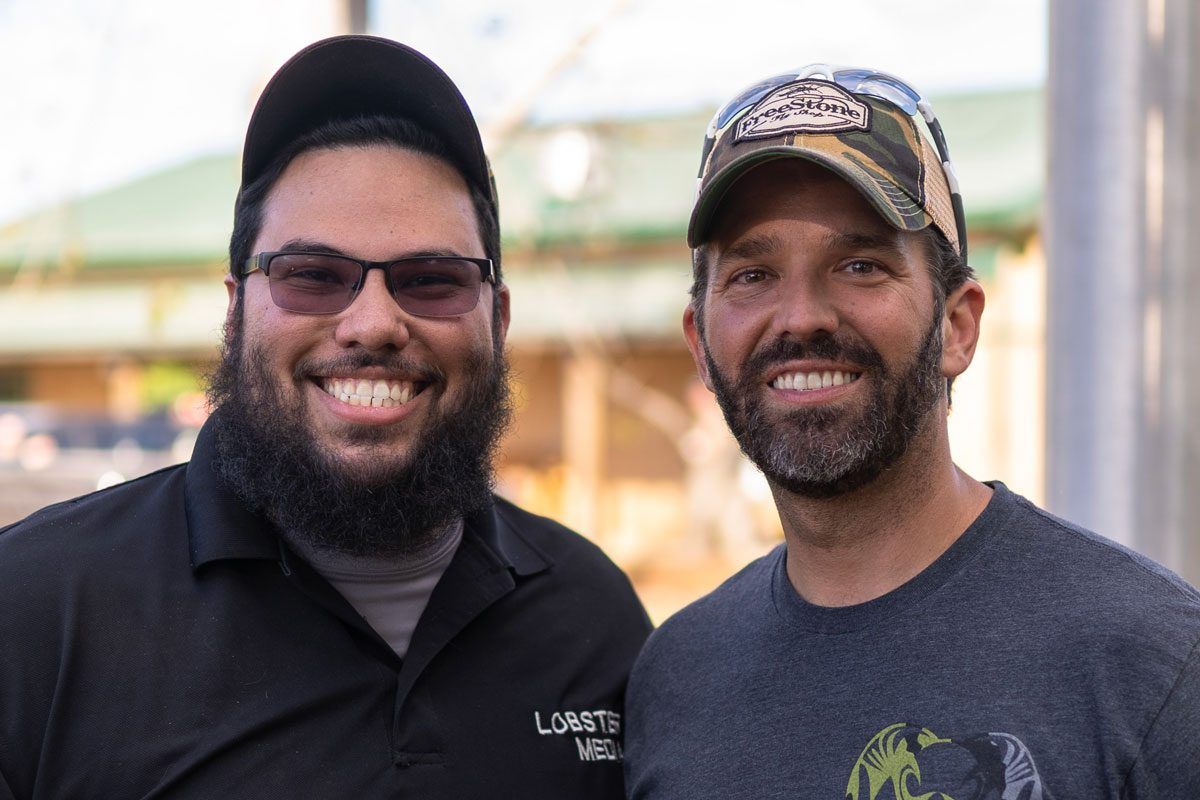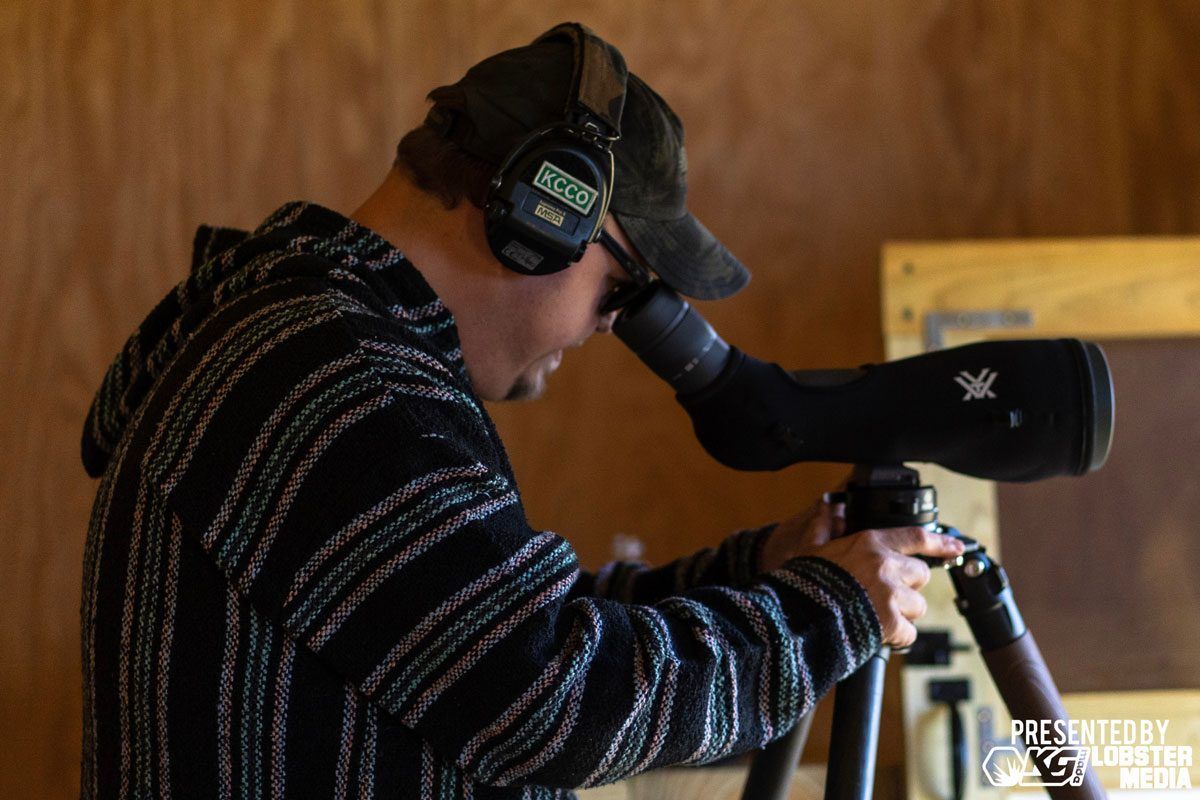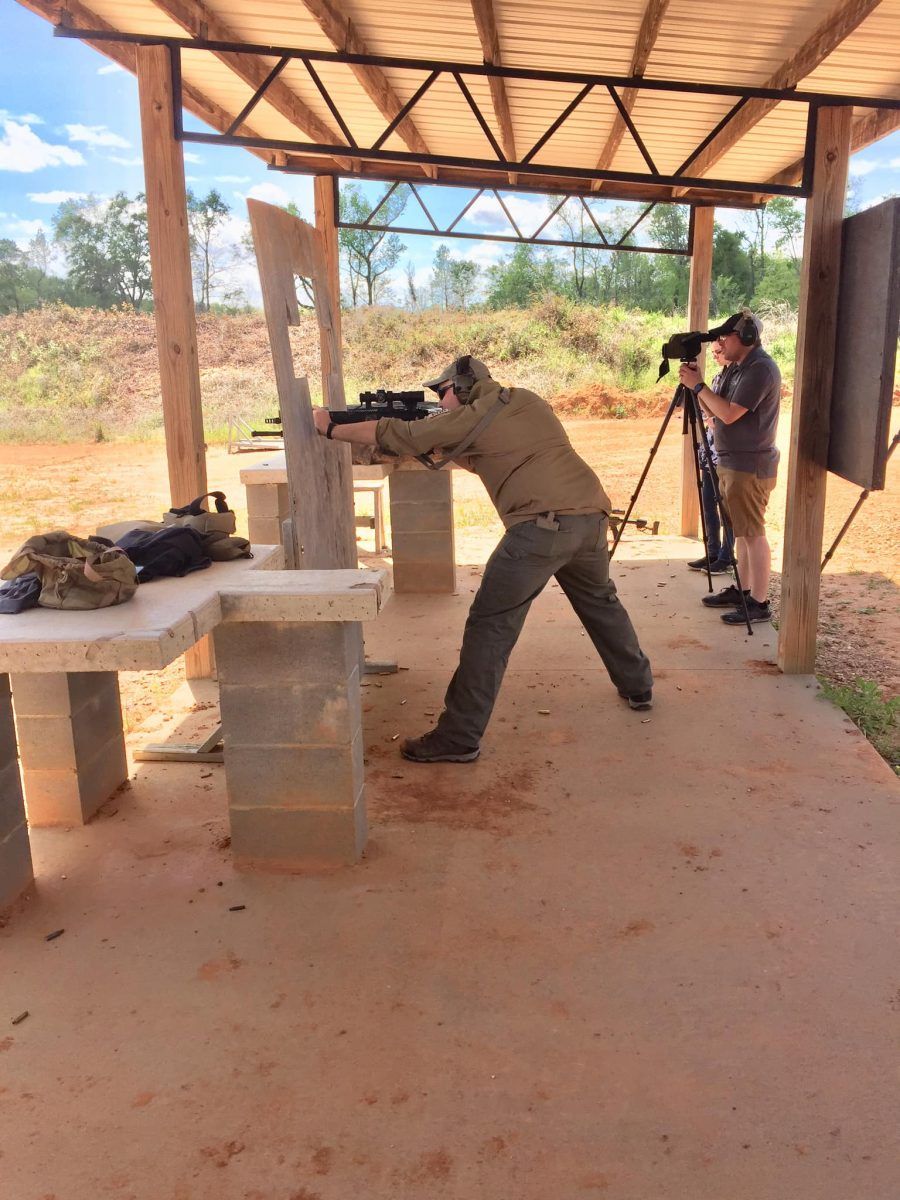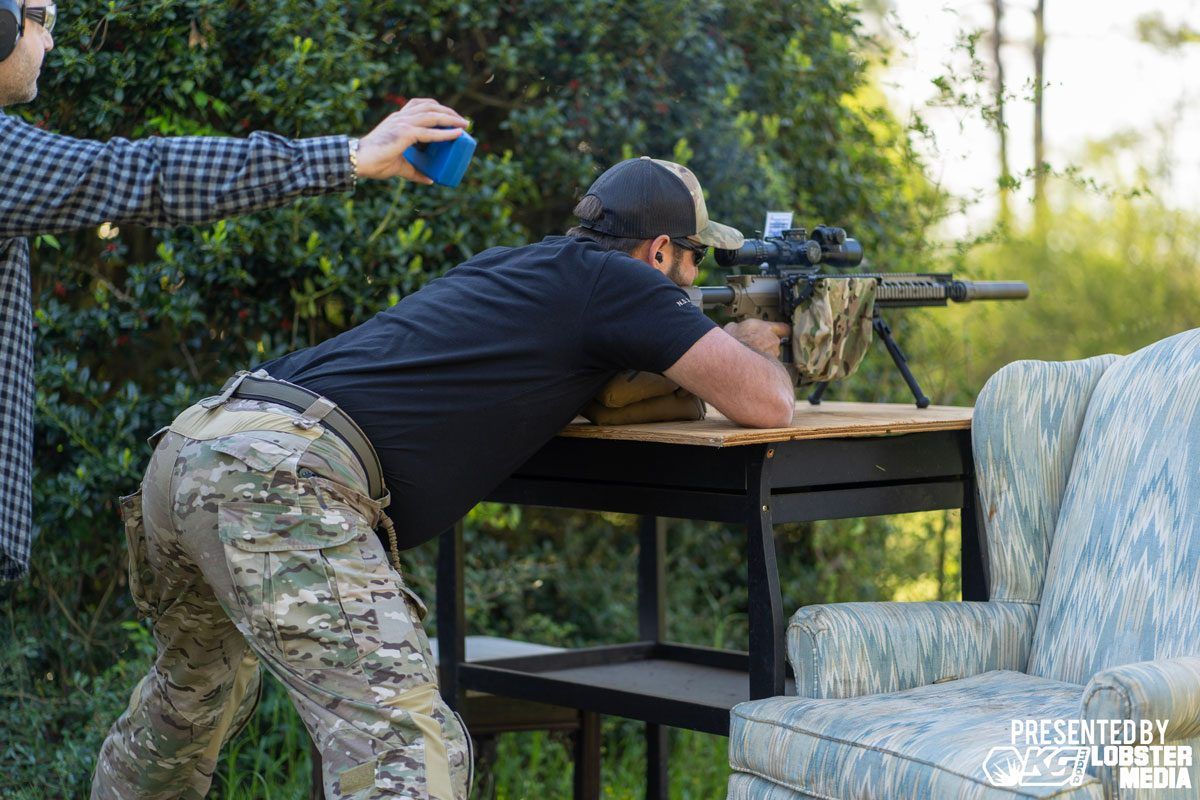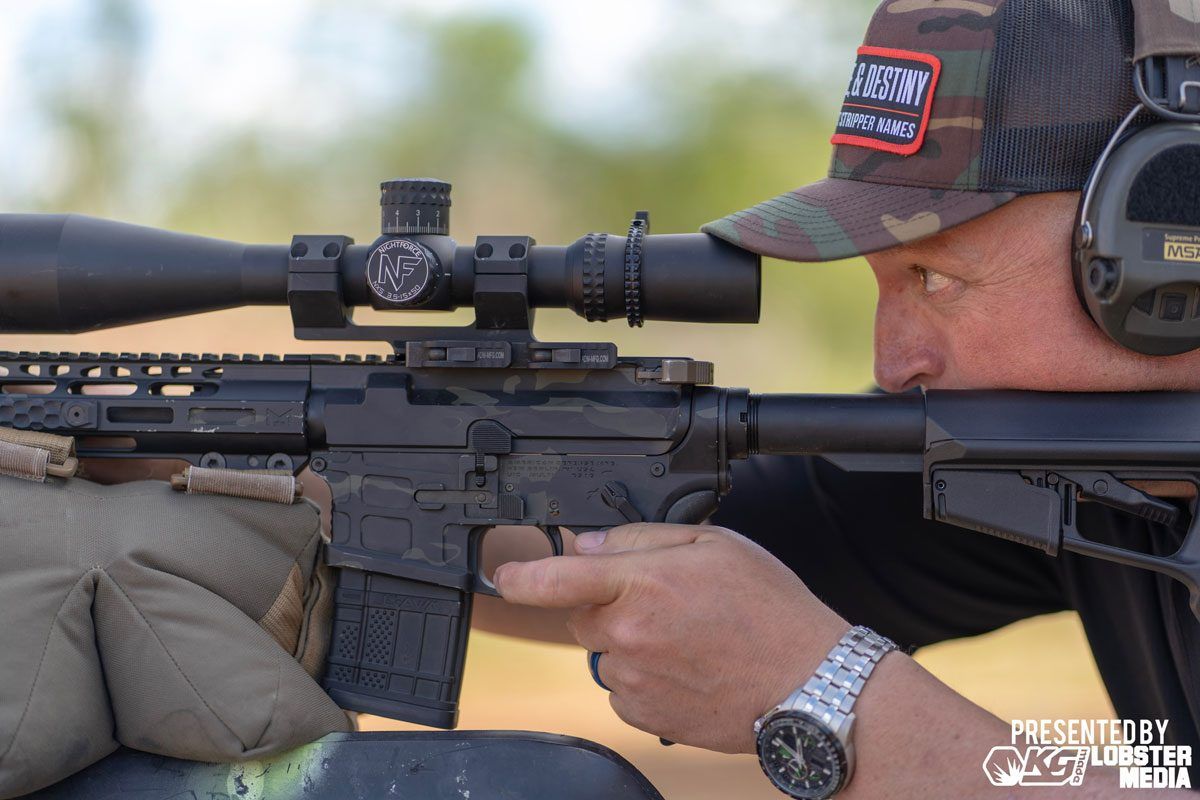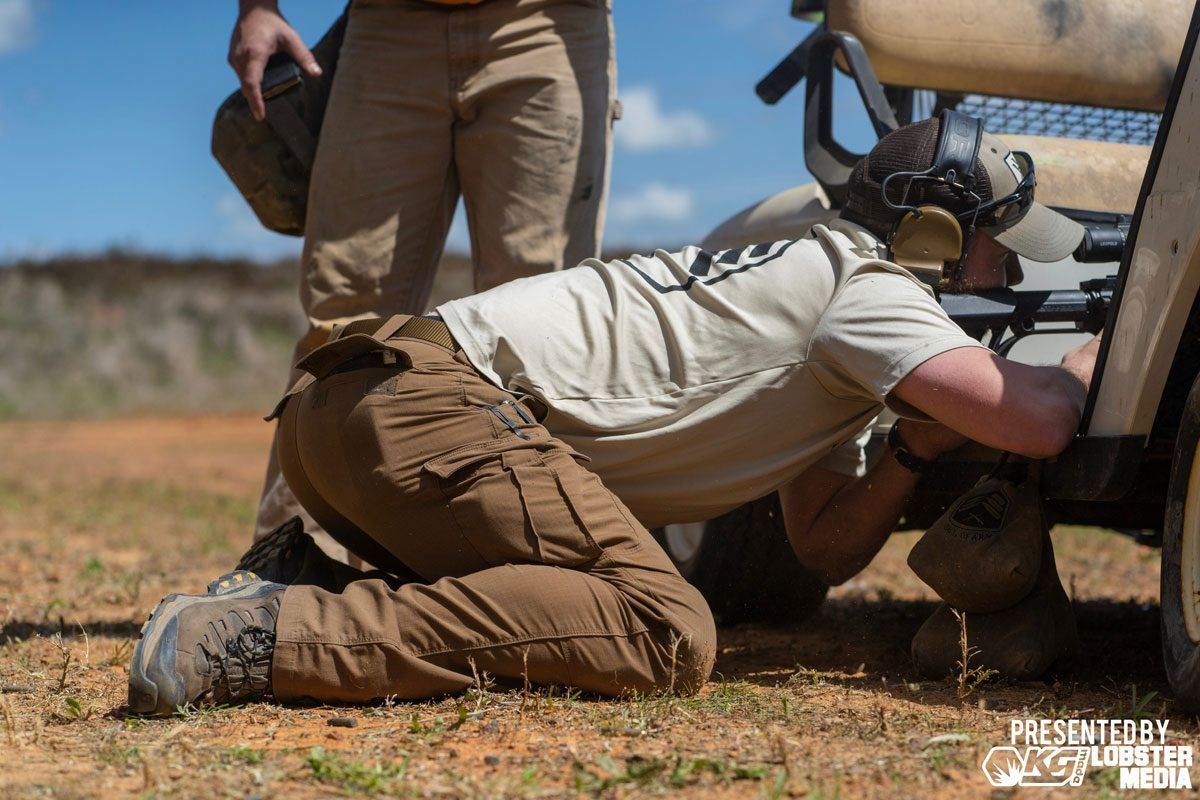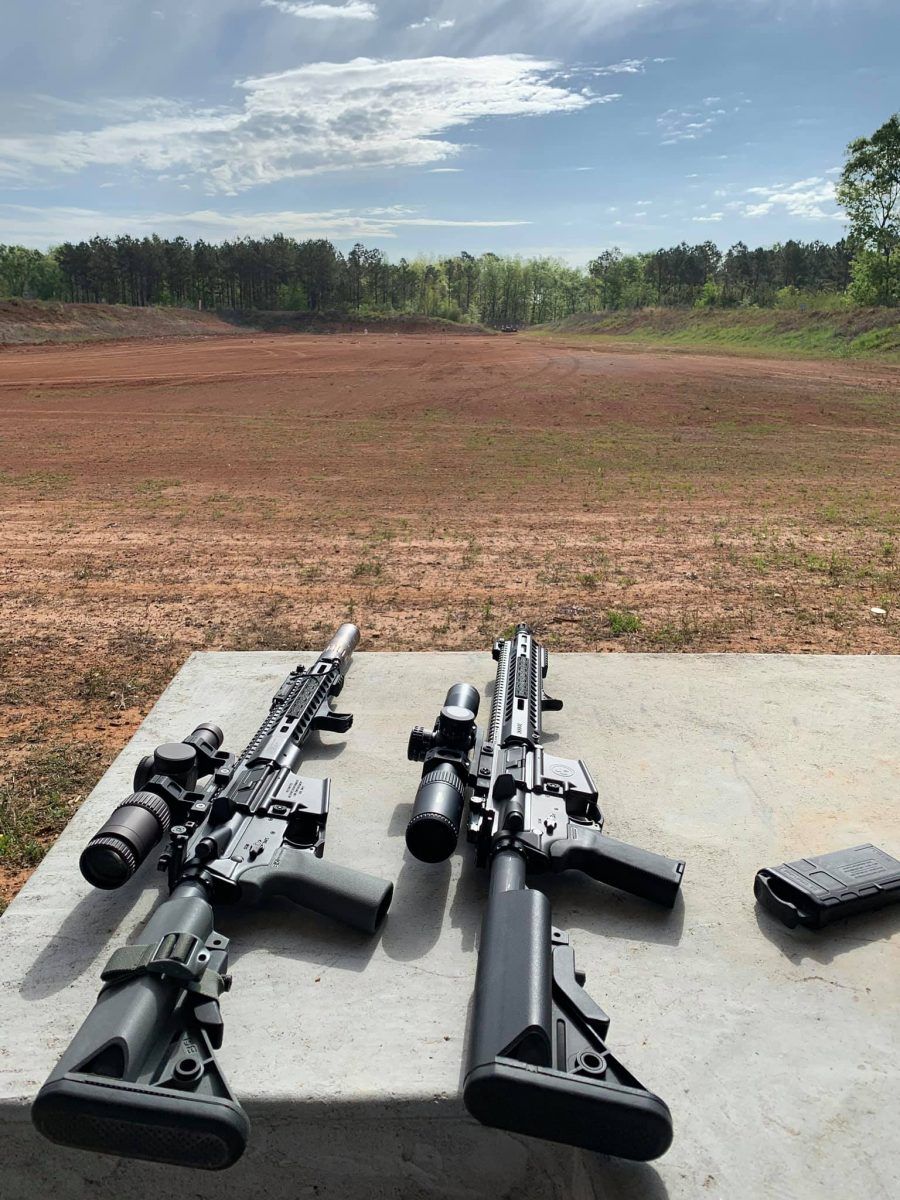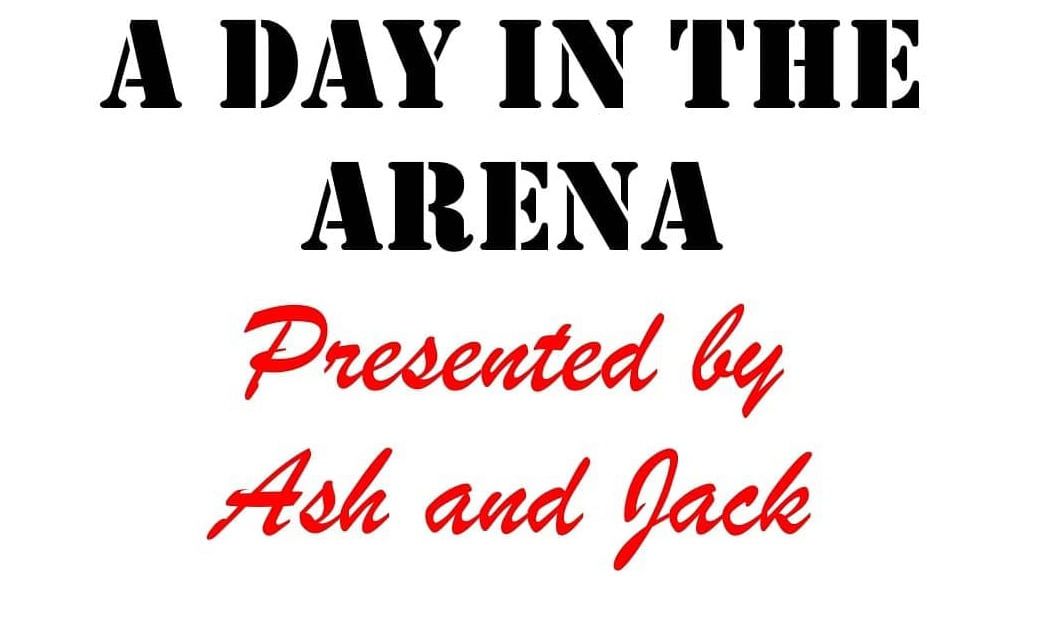 We are sorry that this post was not useful for you!
Let us improve this post!
Tell us how we can improve this post?