We spoke with Marty Daniel at SHOT Show 2019 about the new Daniel Defense DELTA 5 bolt action rifle, which he says was inspired by the modularity of the AR-15.
DELTA 5 Specs…Via the Daniel Defense website:
Designed with the user in mind. The Daniel Defense DELTA 5 has taken the modularity of the AR platform and integrated it into a one-of-a-kind bolt action rifle. From an interchangeable cold hammer forged barrel to a user-configurable stock, the DELTA 5 features out-of-the-box customization that would normally require professional gunsmithing. Designed for the user that expects more from their rifle, the DELTA 5 provides the ultimate long range shooting experience from the day its purchased. No custom wait time required.
BARREL: User-interchangeable, stainless steel cold hammer forged to contour
ACTION: Mechanically bedded stainless steel action with integral recoil lug
BOLT: Three-lug bolt with a 60 degree throw and floating bolt head
BOLT KNOB: 5/16 – 24″ removable bolt knob
TRIGGER: Adjustable single stage Timney Elite Hunter with two position safety (1.5 – 4 lbs)
PICATINNY SCOPE BASE: 20 MOA/ 5.8 MRAD of elevation with four #10-32 bolts
BOTTOM METAL: Integrated with pillars and barrier stop
ERGONOMIC STOCK: Constructed of carbon-fiber-reinforced polymer
ADJUSTABLE CHEEK RISER: For preferred height, yaw, and drift
CONFIGURABLE BUTTSTOCK: Offers length of pull and butt pad height adjustments
ATTACHMENT: 11 total M-LOK points along forend with one point on bottom of buttstock
QUICK DETACH: Three M-LOK QD sling points
CAPACITY: Five round PMAG 5 7.62 AC – AICS Short Action magazine included
We look forward to going hands-on with a DELTA 5 and doing our own review…but in the meantime, should you want to read first impressions from someone we trust, head on over to Ryan Cleckner's Gun University for his opinion of the rifle.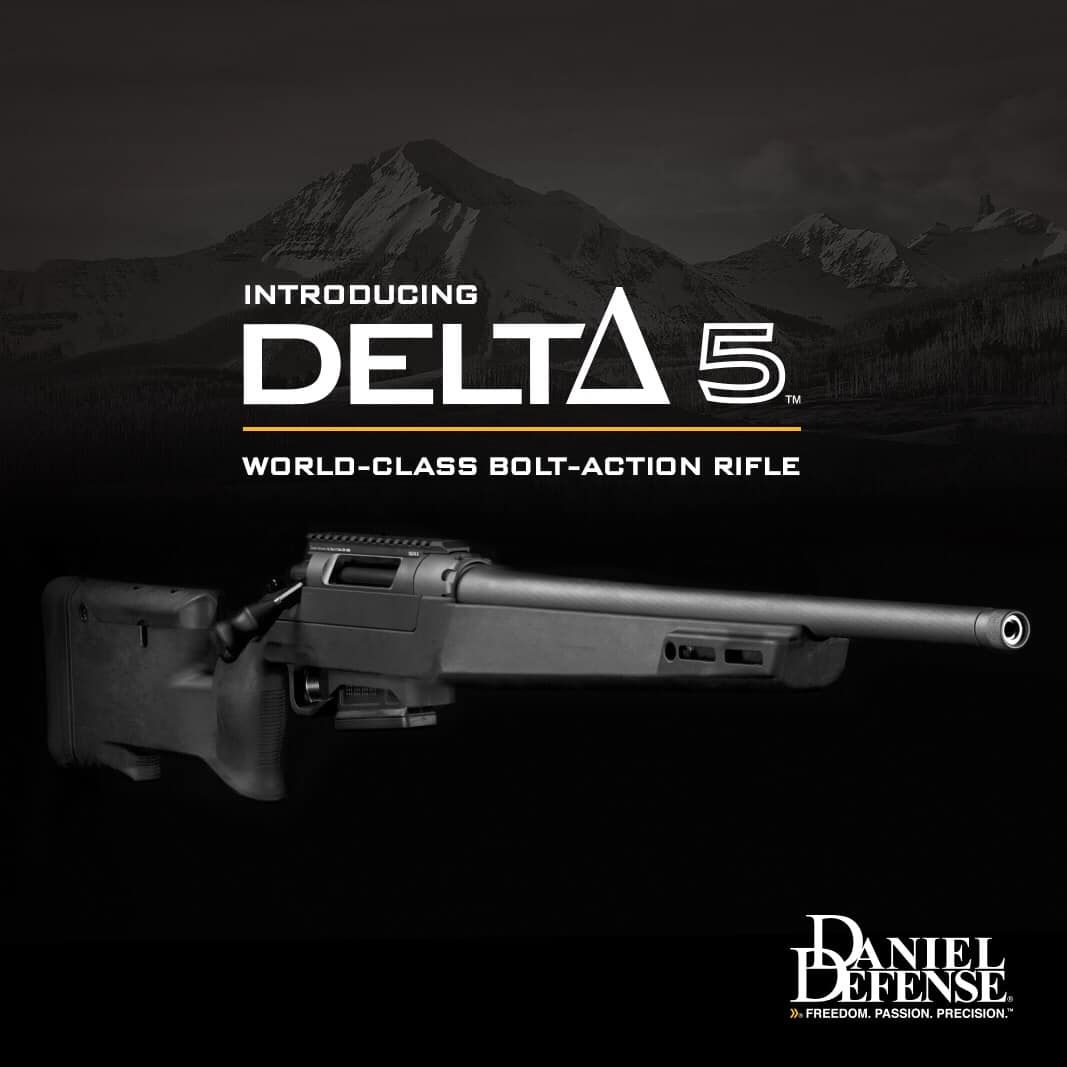 We are sorry that this post was not useful for you!
Let us improve this post!
Tell us how we can improve this post?