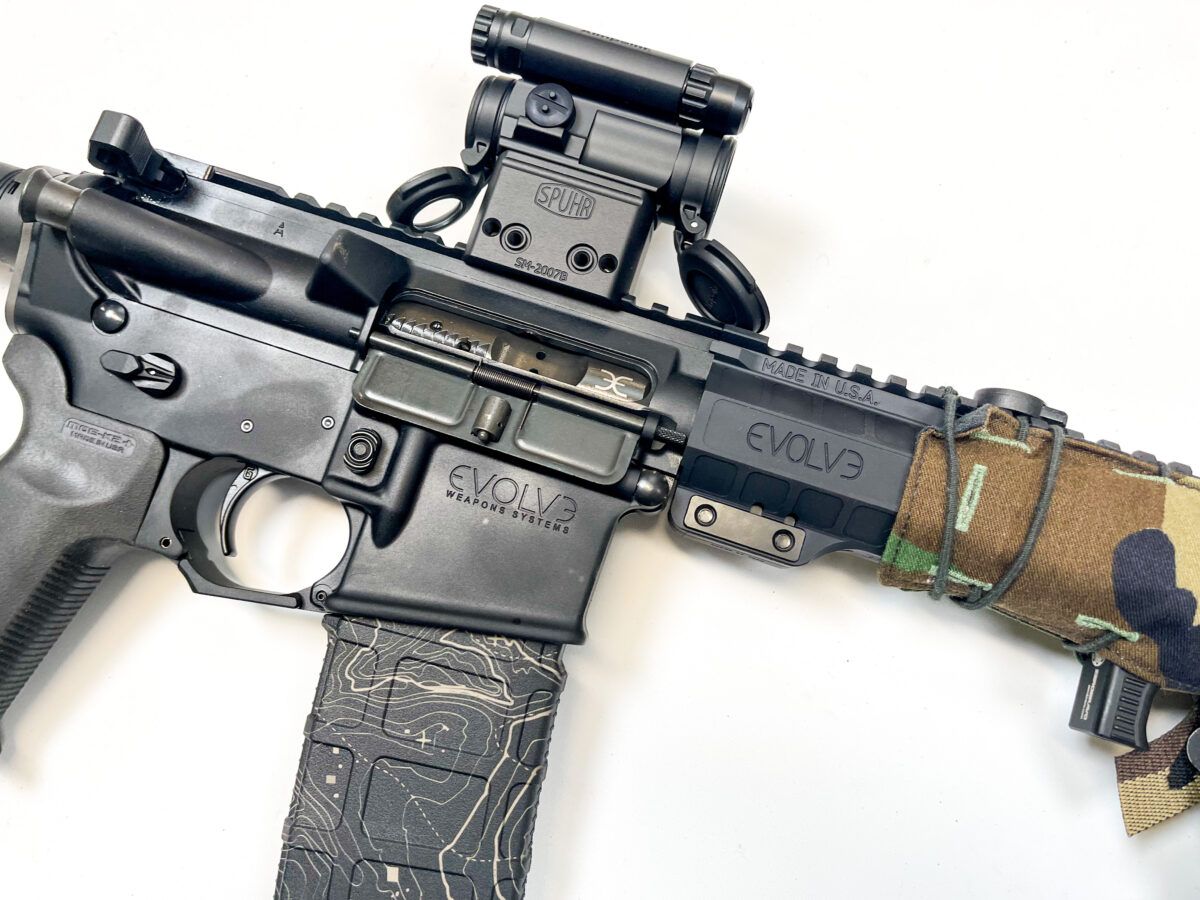 With quality control and attention-to-detail sometimes suffering in the firearms industry, Evolve Weapons Systems is quietly producing quality, properly built ARs from their McKinney, Texas headquarters. We recently sat down with co-owner Adam Tarr to discuss his company's philosophy, others he looks up to in the industry, what consumers should be looking for in an AR-15, and why the small things matter when building a reliable AR.
Q: Adam, thanks for sitting down with us, and congratulations on the success you're having with Evolve Weapons Systems. Can we start with a bit about your background?
Adam Tarr, Evolve Weapons Systems – I started a retail gun store in 2014 that focused heavily on better quality stuff, customization, and repair. I then started doing some customization work for other manufacturers, mostly just one-off projects. I had always wanted to get into the manufacturing side, but I knew I needed to spend time learning before I did that. So I tried to absorb what they did well, as well as what they did poorly.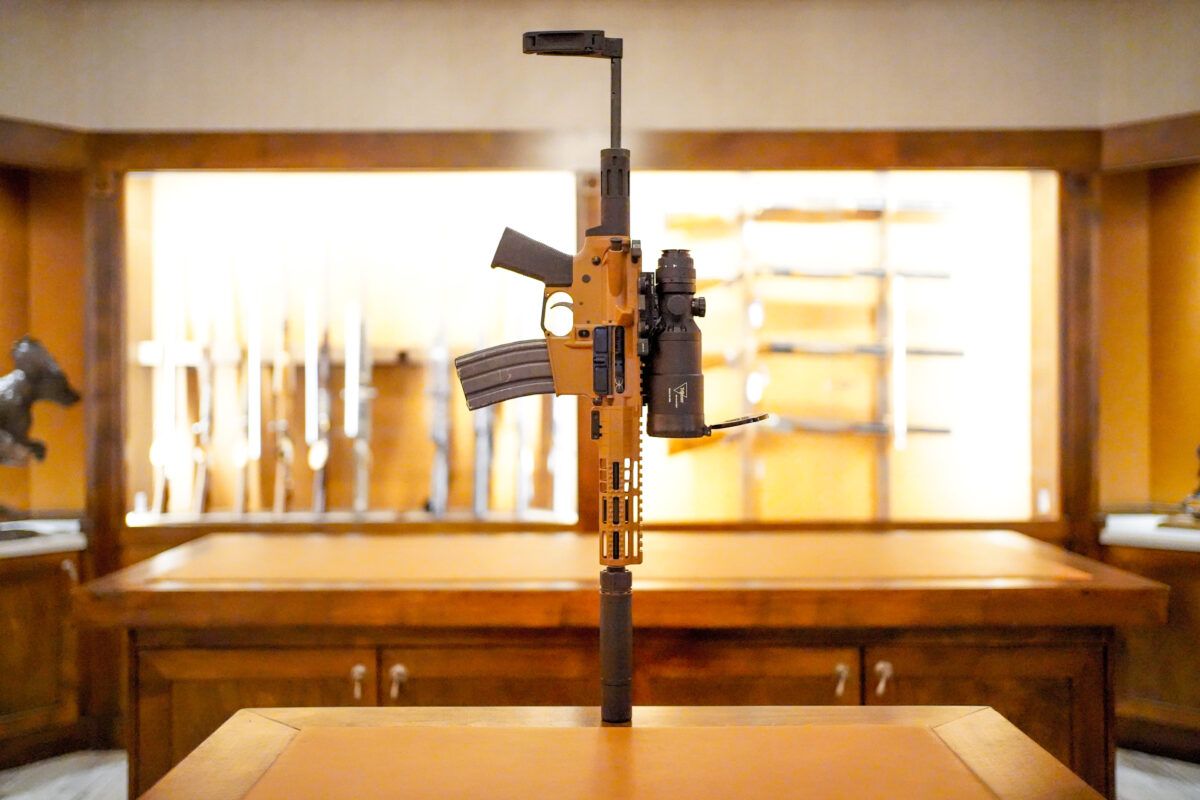 Being in the retail end initially helped me understand what gun stores and distributors were really looking for in a firearms manufacturer, as far as how they are supported, accurate lead times, margins, etc.
I decided in 2017 to take a leap. There are two owners of Evolve Weapons Systems, myself and Ben Bumgarner. I came to him with the idea to start a company. So, a few years and a lot of hard work later, here we are. At first, we started with just a few guns and a willingness to really pound the pavement to show dealers what we had created. We were and are very proud of our ARs, but to generate interest, there were many cold calls all over the country.
We were really blessed with a lot of early support from people in the industry like Mike Pappas at Dead Air Silencers. He was cool enough to feature our guns in his booth at SHOT Show, for example.

Cerakote also featured our guns as well. But more than that, the advice we've been given by others in the industry has been just tremendous. So it means a lot to discuss things with others in the industry who have been doing quality work for a long time and who we respect so much.
Looking at the industry's landscape, I think there are a lot of companies out there who talk about how great their firearms are, and how theirs are superior to anything else on the market. I certainly understand that, and I understand being proud of what you create and the need to market. But to that, I would say that there are a lot of great guns out there today.
Q: Any, in particular, you'd care to mention?
Adam Tarr, Evolve Weapons Systems – There's a handful of solid manufacturers that you know if you buy a gun from them, you're going to be happy. And if there was an issue, you know that you're going to be taken care of. A few of those companies include Knight's Armament, LMT, Sons of Liberty Gun Works, Centurion Arms, Criterion, or Roger Wang over at Forward Controls Design with his various parts and accessories.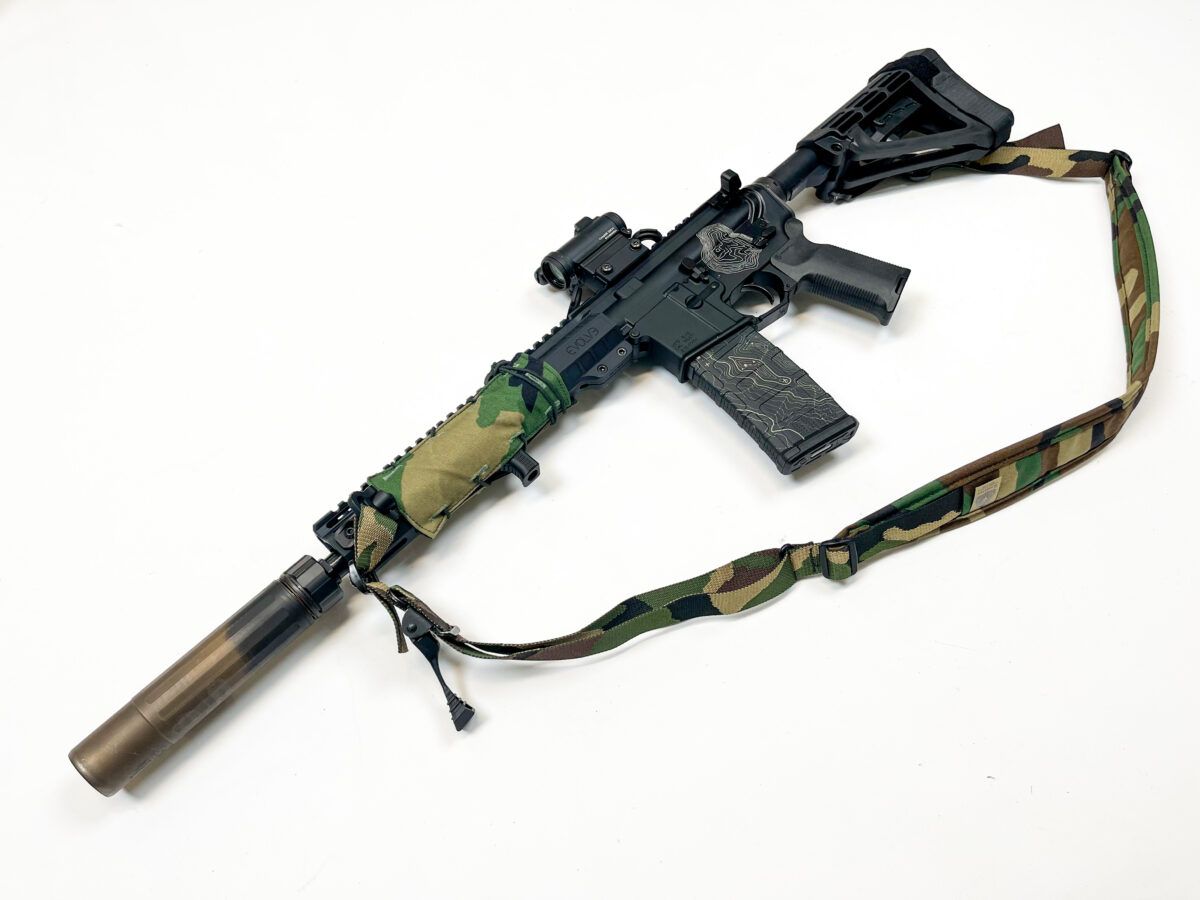 To me, these companies are shining examples of what this industry needs more of. They are companies I respect and look up to. Unfortunately, I think sometimes the gun industry can be its own worst enemy, starting at the manufacturing level. In this industry, too often, you'll see that there is not a lot of heart. Instead, there is a focus on money and numbers over quality.
Ben and I decided that if we were going to have a company, we had to aim to join the ranks of companies that have passion and heart for what they do. If you don't have that, I've learned that it shows itself in the products.
We want Evolve Weapons Systems products to exude quality and durability yet be something that the average person can still afford while offering an absolute lifetime warranty, no matter what. No matter if you tried to work on the gun itself and you screwed it up, if we messed something up, bad ammo, if there is a part failure. Whatever happens, we will cover the gun, period.
Q: What kind of things did you learn at the retail level?
Adam Tarr, Evolve Weapons Systems – First off, I'd say that we get so used to firearms that we forget what it's like to be the new guy. We're in Texas, and we're seeing a large influx of people coming in from California right now. They have never had the opportunity to be around these guns before. When they walk into a gun store, it's an intimidating thing. They don't know what they are getting into. They hope that the person behind the counter knows what they are talking about, is not intent on selling them something sub-standard, and won't snub their nose at them for being new.
I think it's essential for customers to look for a retail gun store that will spend some time with them. This might mean you need to visit a few stores. Seek out the employees' honest opinions. That said, as a customer, you should do whatever research you can to get an idea of what you are looking for. That might mean seeking out the opportunity to shoot a rental gun before purchasing.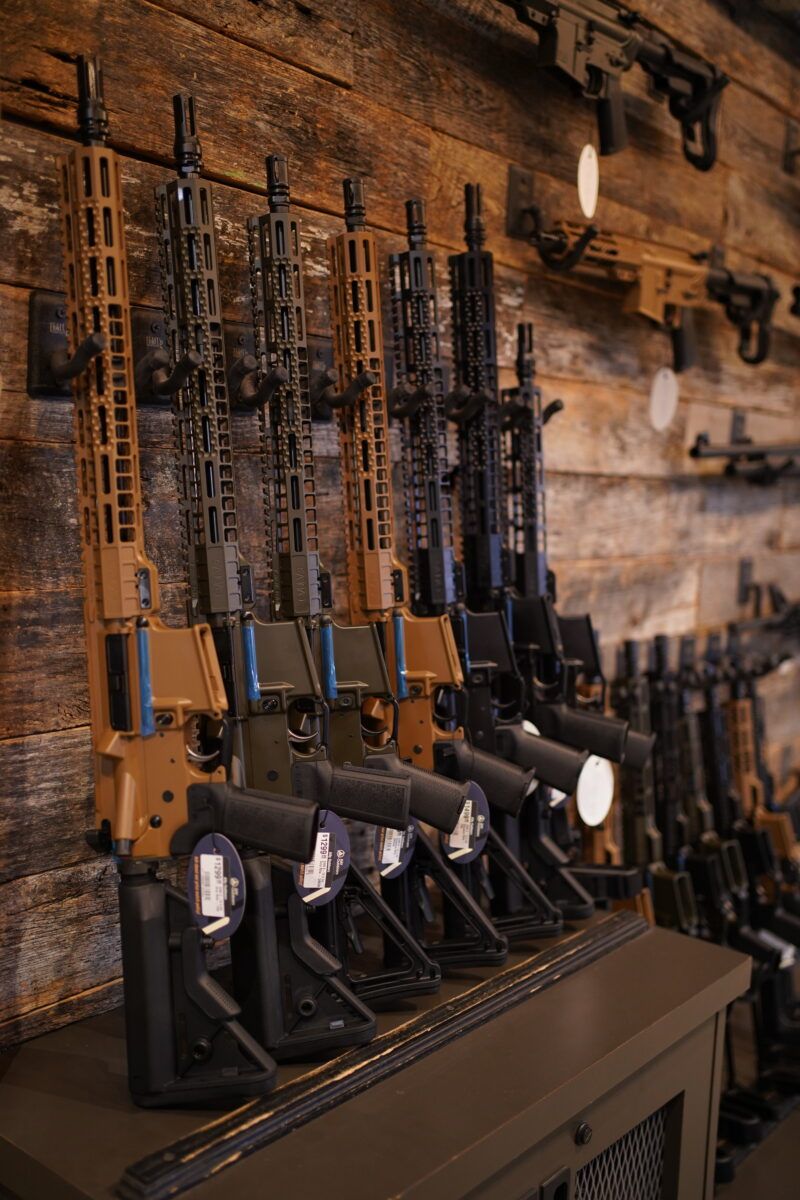 Most importantly, after the purchase, customers need to get some sort of training. It seems like many people buy an AR and think that the rest of it will take care of itself. I can assure you that this is not the case. You need to learn the basics of not only how to use an AR, but also how to maintain it. My concern is that many new gun owners are buying ARs, but only a tiny fraction are putting in the effort to learn.
As far as what someone should look for in a gun, they need to look for something made to spec. I'm not going to go so far as to say there is no such thing as a good mass-produced gun, but I would advise that people look into ARs that are not just spit out with no quality control.
I prefer to go with medium to smaller-sized companies like what we do at Evolve Weapons Systems and at companies that I mentioned earlier. To me, the products still have a soul to them. The people that own the place tend to have their hands on each gun, or at the very least they are very careful on who they hire. They want to make sure those who are assembling these rifles are appropriately trained and are part of the family, so to speak. You can really tell when an AR has had love put into it versus something that is just another cranked out product.

Now more than ever, I think it's essential to seek out a company that has that sort of viewpoint. You want to make sure that what you are spending your hard-earned money on is put together by a company that knows what quality is, that understands what quality control is, and what it truly means to have customer service that will go above and beyond for someone who has purchased one of our ARs.
If you buy an AR from Evolve, I want you to know that you are buying a rifle from someone who truly cares about that end-user and what is being put together. That passion that we have putting it together, that feeling will follow the gun throughout your ownership experience.
Q: You mention that this attention to quality control is critical now more than ever. Can you explain what you mean by that, and how does Evolve Weapons Systems make sure quality is consistent?
Adam Tarr, Evolve Weapons Systems – I won't say that quality control is at an all-time low. However, people are certainly seeing a lot more quality control issues than usual right now. A lot of manufacturers are working so fast, that inevitably they miss something. It can be as simple as something not being deburred, or perhaps the anodized coating is streaky. These sort of things happen, but it is critical to catch them before the customer gets it.
As for how we maintain quality control, one big way we do that is by manufacturing our own receivers. We're not dependent on someone else's quality control. We are at a point where we make our own stuff. We inspect, measure, and gauge every receiver that we end up assembling.
We think this is a better method than what some companies do, which is batch inspection. As soon it comes off the machine, we gauge every hole on every receiver to ensure everything is within the proper tolerances. From there, we move forward with serializing, blasting, and coating, etc. It's just small attention-to-detail stuff.
Before coating the gun, we go through and fit and test the fitment of uppers to lowers. When you get one of our guns, if you pull the upper off and flip it over, you'll see it has the same serial number as your lower.
The bolt carrier group is serialized to your gun as well. We're really wanting to make sure everything works cohesively for each gun that is being built. During assembly, we are also making sure we pay careful attention to torque specs. We build each Evolve Weapons Systems gun individually to the spec that every gun should have.
These are not $500, off-the-shelf, mass-produced guns. The small things that we do are the things that make the gun hold up, perform, and be reliable. There's a reason things like a TDP manual exist, right? You don't have to try to reinvent the wheel, but you'd better make sure that you're not ever cutting corners. I mean, take five seconds and stake the castle nut. (laughs). Put the proper adhesives and lubes on the appropriate parts, install them properly, torque them correctly, stake them…it's not that hard. It's just that a lot of places cut corners. That said, there's also a lot of places that do it really, really well.
As far as what we do at Evolve Weapons Systems, I think it can be a bit of give and take…we can focus on volume, or we can focus on the firearm we are making in that moment. We could pump out a lot more guns than we do, but we would have to give up something to do so. We don't want to give up any part of our process for a dollar, basically. There are many companies out there that share this mindset, and I think that's fantastic for consumers. I don't want to give the impression that we are the only choice for a quality AR-15, nor do I want to sit here and claim that what we offer is the best in the world. Still, the bottom line is that if you are looking for an excellent, high-quality gun with a lifetime warranty that is going to do everything you can ask out of it, we are a very viable option.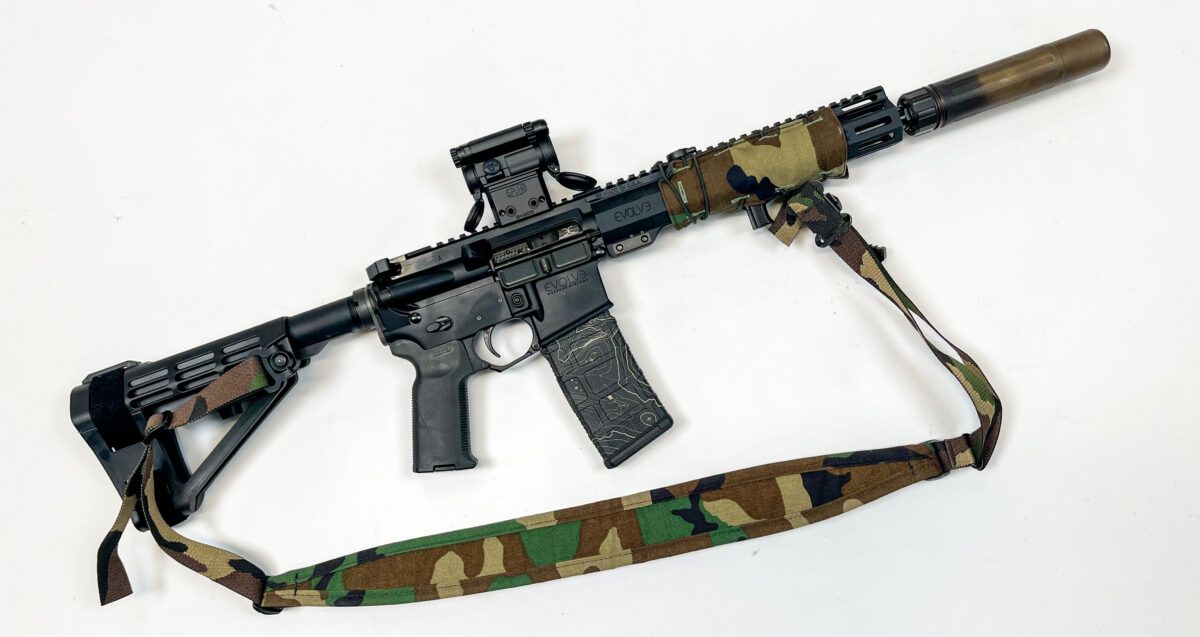 Q: When you were on the manufacturing side, what were some things that you saw that you wanted to make sure your ARs offered customers?
Adam Tarr, Evolve Weapons Systems – Working for other manufacturers, it wasn't things that were excluded from guns or things that were done improperly to the guns, it was the big disconnect between manufacturer and dealer, and manufacturer and end-user after the dealer had sold it to a customer. An impression I had was that often, dealers were not viewed as a customer. It was astonishing to me, and when a switch flipped for me.
It should not be difficult for an end-user customer or a dealer to communicate with the manufacturer. I'd also see the disconnect within a company.
You'd have the sales guys promising a crazy lead time that they probably knew would be impossible to make happen. Seeing these sorts of issues certainly made an impression, and it's something I am very thoughtful of as we grow as a company. I strive to have a great relationship with our dealers, and making sure we can always under-promise and over-deliver. It's basic stuff, but I think it gets lost when times get crazy.
As far as the ARs themselves, they are made from 7075 forgings, we have a few different trim levels. We have a standard patrol rifle that features nothing but quality Mil-Spec parts. We don't use metal-injected molded lower parts kits or anything like that. We have a Duty model, which is the same as the patrol rifle but with a free-float handguard on it.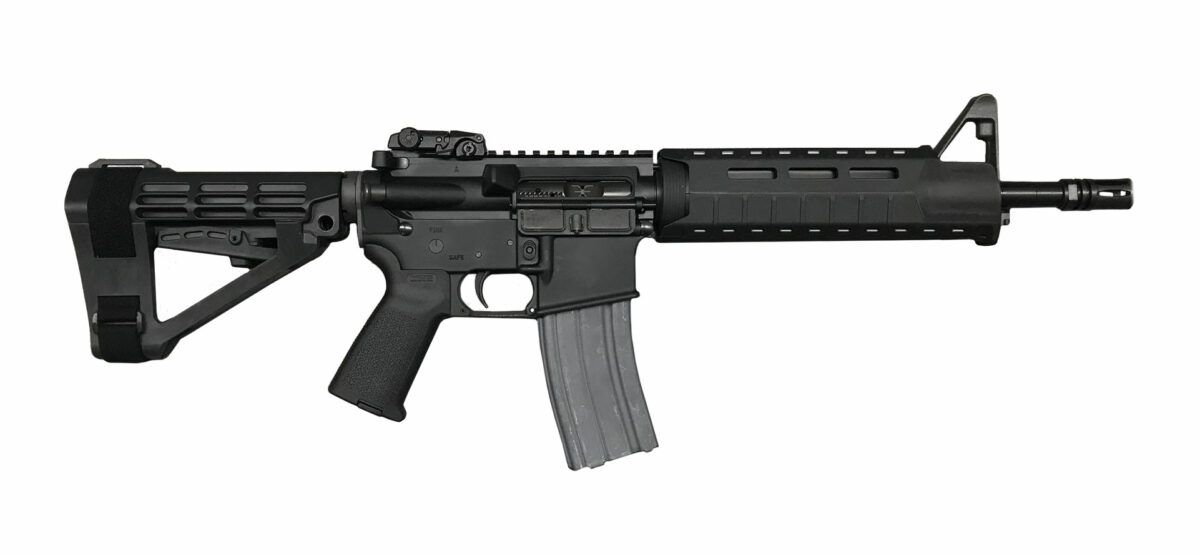 From there, we have what we call the Standard model, is like our Duty model, but features an ALG Enhanced Trigger, a Radian LT charging handle, a few furniture changes, and it comes with a Dead Air muzzle device.
We also have an Enhanced model which is a step up from the Standard model, offering a standard Radian Raptor charging handle, a Radian or Badger Ordnance ambidextrous safety, and B5 furniture, our enhanced trigger guard that we make, and a Geissele trigger, a QD end-plate, and a Dead Air muzzle device.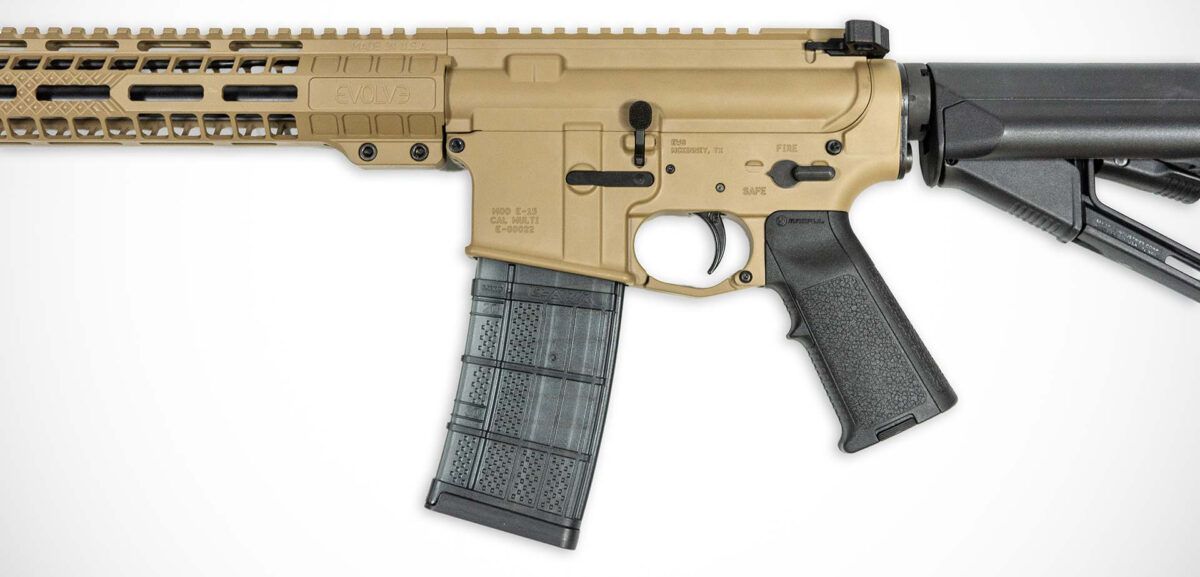 I'd also note that all of the guns come with a nice range bag, and high-quality magazines. For the finishes, all of our black guns are Type III class II hard coat anodizing. For colors and patterns, we do Cerakote.
I will say that Evolve Weapons Systems has a lot of other exciting projects in the works, including a new website, but none of that can or will take precedence over continuing put out a quality AR that will never let our customers down.
We are going to continue to grow and offer new things. We're going to evolve, hence the name, but that's work that goes on in the background or in the very wee hours of the morning (laughs). In the meantime, I love building guns, and that's what we're going to continue to do, and we're going to do it the right way and in a way that we can be proud of.
###
We are sorry that this post was not useful for you!
Let us improve this post!
Tell us how we can improve this post?