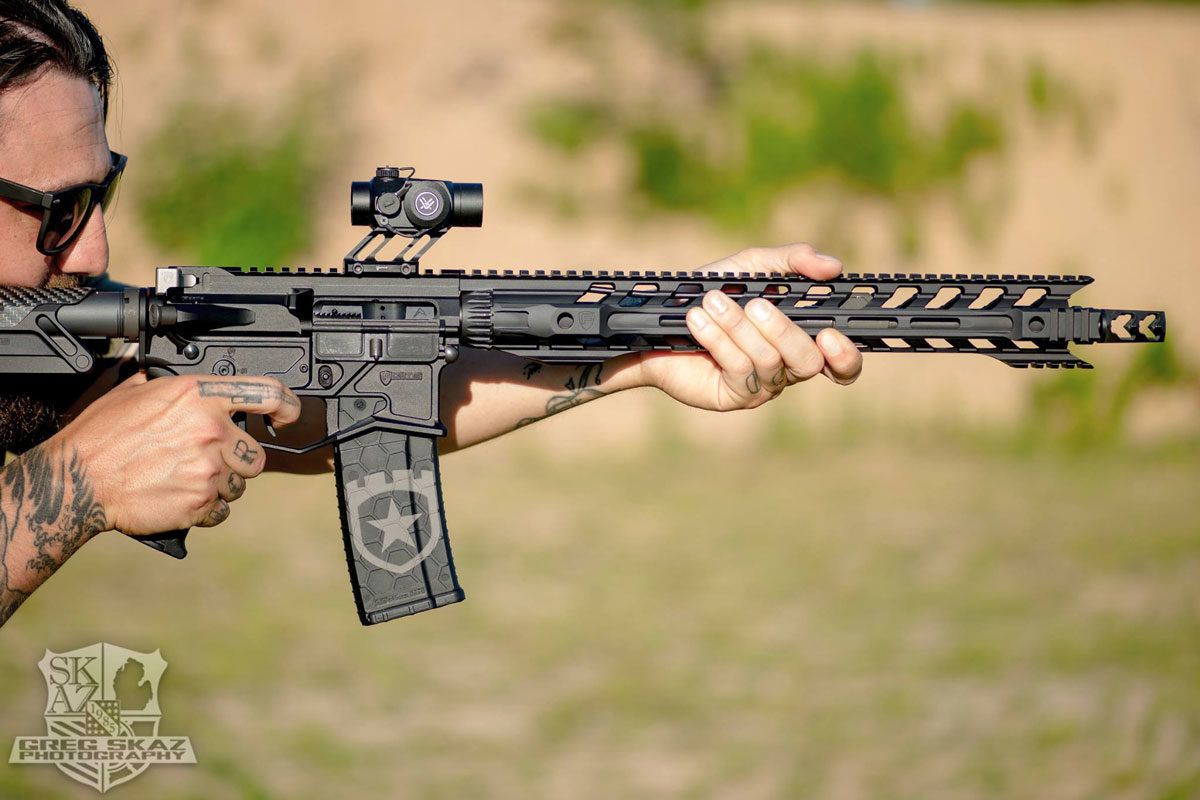 From time to time, we like to reach out to different firearms manufacturers like Fortis Manufacturing to hear first hand what they're all about, as well as perhaps get their advice on builds. When it comes to building an AR, we find manufacturers always have some interesting perspectives. Most recently, we reached out to Fortis CEO, Paul Hwang. The interview below is a result of that conversation.
Q: Paul, can you tell us how Fortis Manufacturing started, and why?
Paul Hwang, Fortis Manufacturing: Fortis Manufacturing was founded in 2011. Back then the industry was a little bit different than it is today, but we were able to get traction with some of the ideologies we still hold to today. We wanted to grow the company through innovation…innovation not through just in fluff, but things that we really felt like were lacking in the industry. So we started with a few small projects, but what really put us on the map was in the end of 2012…we released a rail system called the REV.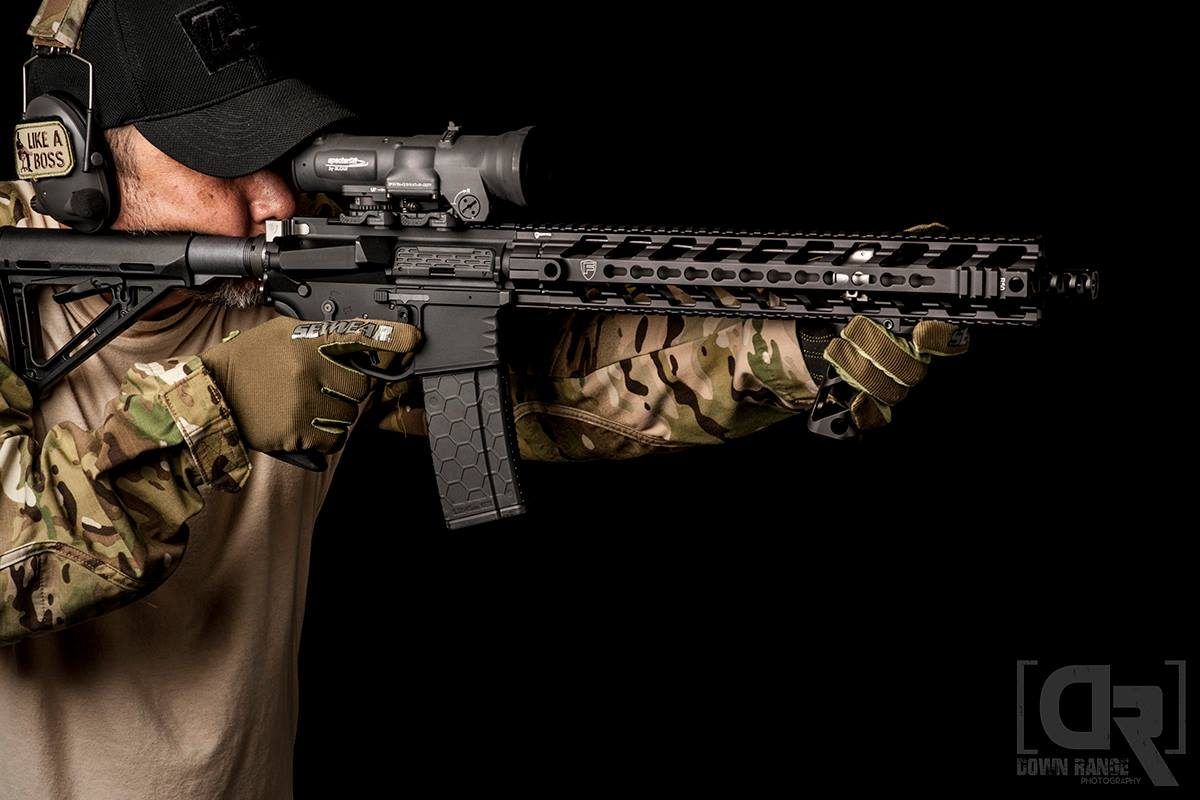 With the REV rail, we really knew we had something because when we sent it to our dealers to promote and sell, it crashed the website. We sold over 100 rails in less than a minute…Then at SHOT Show 2013, the first show where our products were in a booth, we had a tremendous response. From then on, it's just been an onward progression of growth, maturity and development.
Q: What things were you not seeing in the industry that thought Fortis could address?
Paul Hwang, Fortis Manufacturing: Fortis was one of the first companies to embrace the lightweight feel of aluminum products. A decade or so ago, the quad rail was king. There were a lot of companies that were making very fine rails like that. But for my friends that were new to shooting that would go out with me and shoot for the first time, one of the things that they would say is "wow, it's heavier than I thought it would be."
That's what first got me thinking about creating something lightweight and more ergonomic. I wanted what I created at Fortis to look good, feel good and function well, and those attributes are still some of the key components of Fortis production and design.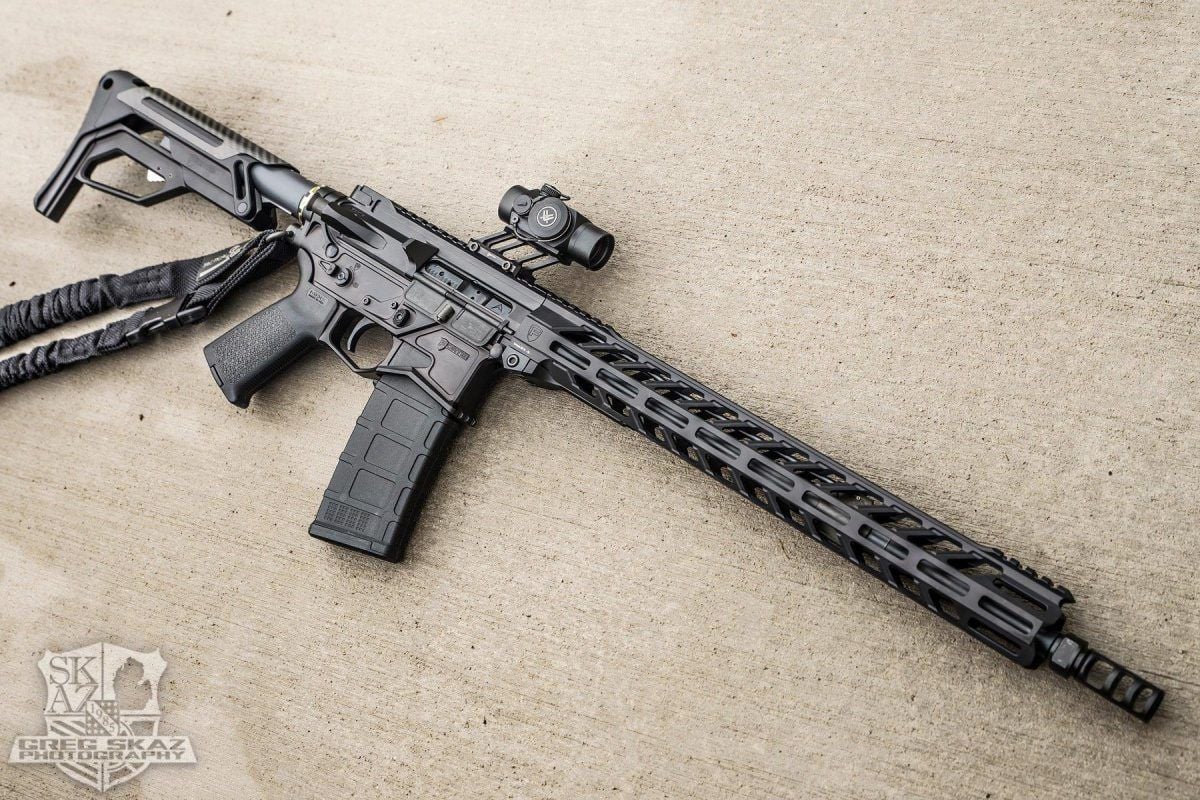 The lightweight trend is still going on now, but we've kind of hopped off of that bandwagon. We still make lightweight parts now, but it's not about making the lightest component. For us at Fortis, we want it to be light, but it has to be robust enough so that it can handle whatever you can throw at it. We wanted a nice blend between keeping it lightweight but also have substance.
Q: So, you launched a successful rail…what was next?
Paul Hwang, Fortis Manufacturing: With Fortis' experience with the REV, I felt at the time the AR community was hungry for change. However, we've always wanted to make sure the products that we were giving to people were functional. We want to be innovative, but it has to be functional. In addition to that, our challenge at Fortis has always been machine time. Our sales with the REV rails were so extraordinary that, at the time, we could hardly keep up. Our machines were at full capacity. Because of that, it was hard to continually release all of the products that we wanted.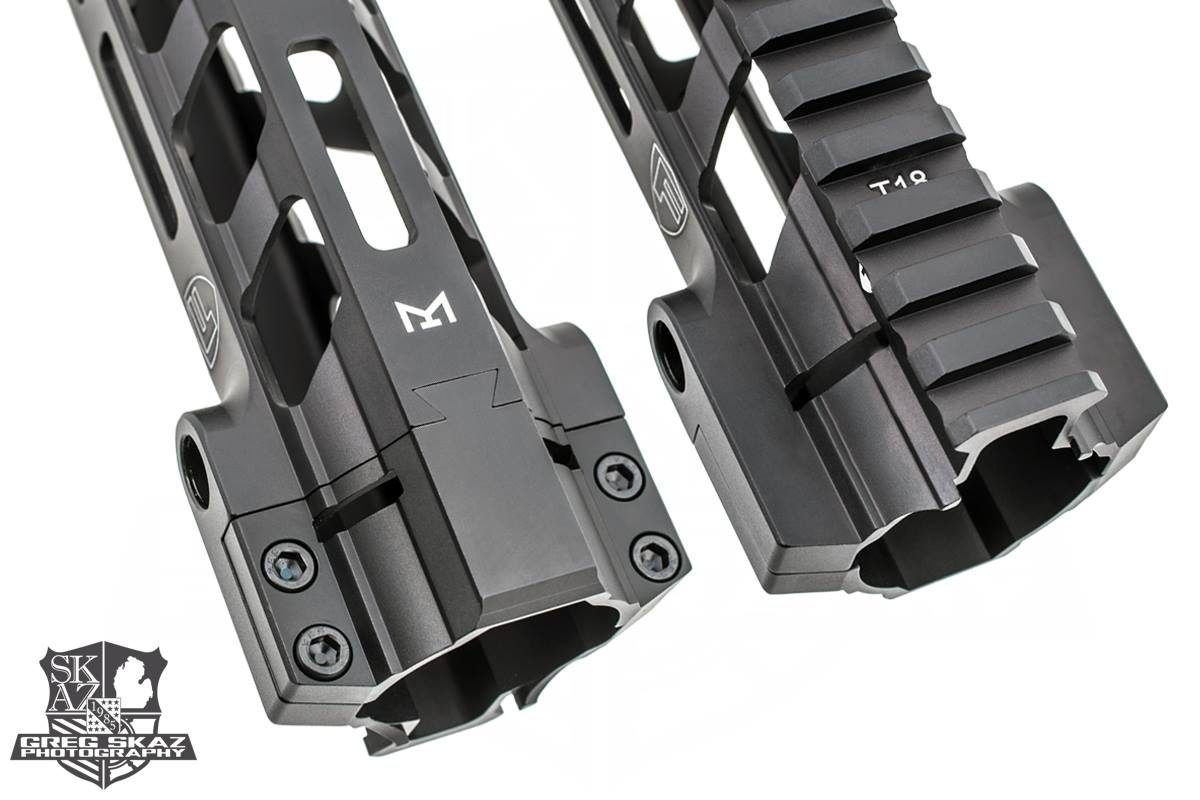 We still did a great job of getting to the next products, and today our catalog is full of the different products we have created, but in hindsight, I wish we would have had the capability to produce more than we have.
As far as products we were able to work on in the early days of Fortis, our SHIFT grip was another early product that really took off for us. I'll say this…it's our number one most counterfeited item that we've ever had. Our attorneys love us because of it being copied so much (laughs). Now, during the early design phase, when I first saw what the designer had come up with, I'll be honest, I thought was a little bit too progressive for me, even.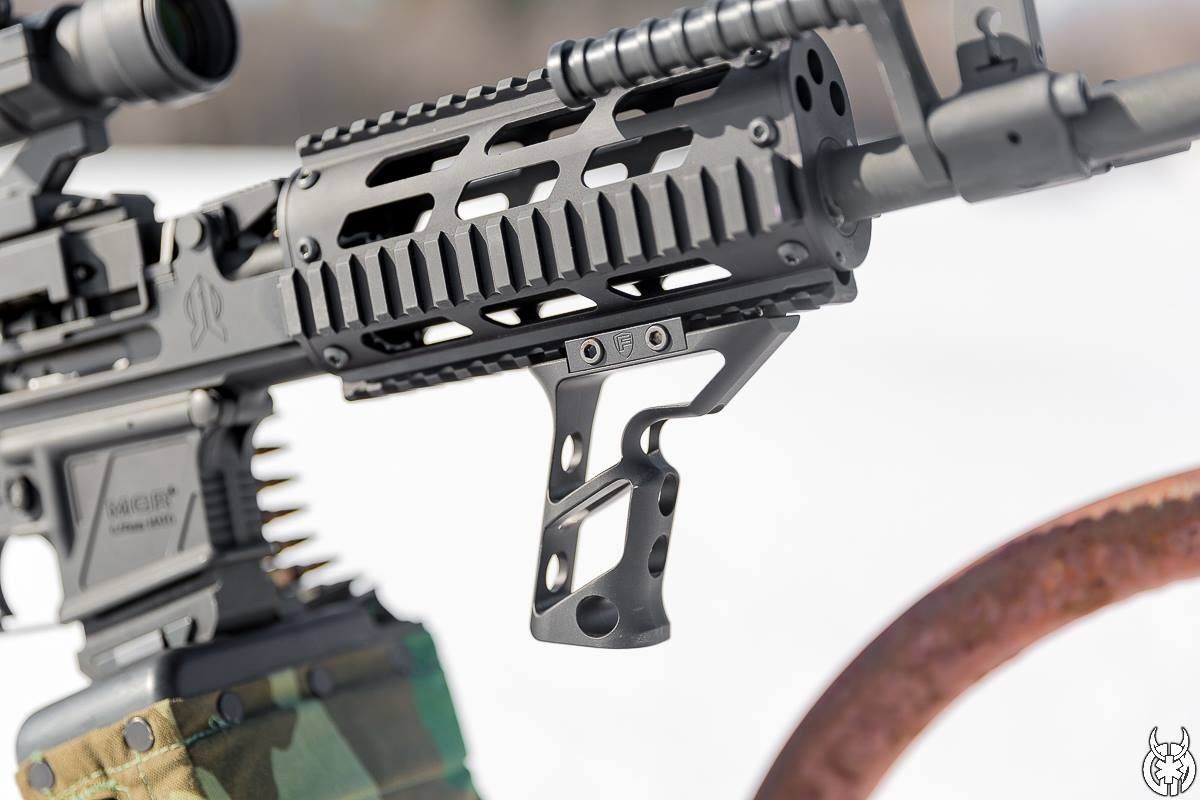 But then I actually held it, and then it made total sense ergonomically. And so, when we released it, it really flew off the shelf. Again, I think it is a testament to what the market craved at that time.
Q: Can you talk about how you balance the looks you want with durability?
Paul Hwang, Fortis Manufacturing: Our design team is part of our machining team as well…meaning we don't have designers who are not in the firearms industry. Everyone on our design team are avid shooters…and what that means is we're not designing something just because it looks great. It has to function great from the onset. There's obviously tweaks in the process, but for us, its function over form. We just want to make sure it looks good too.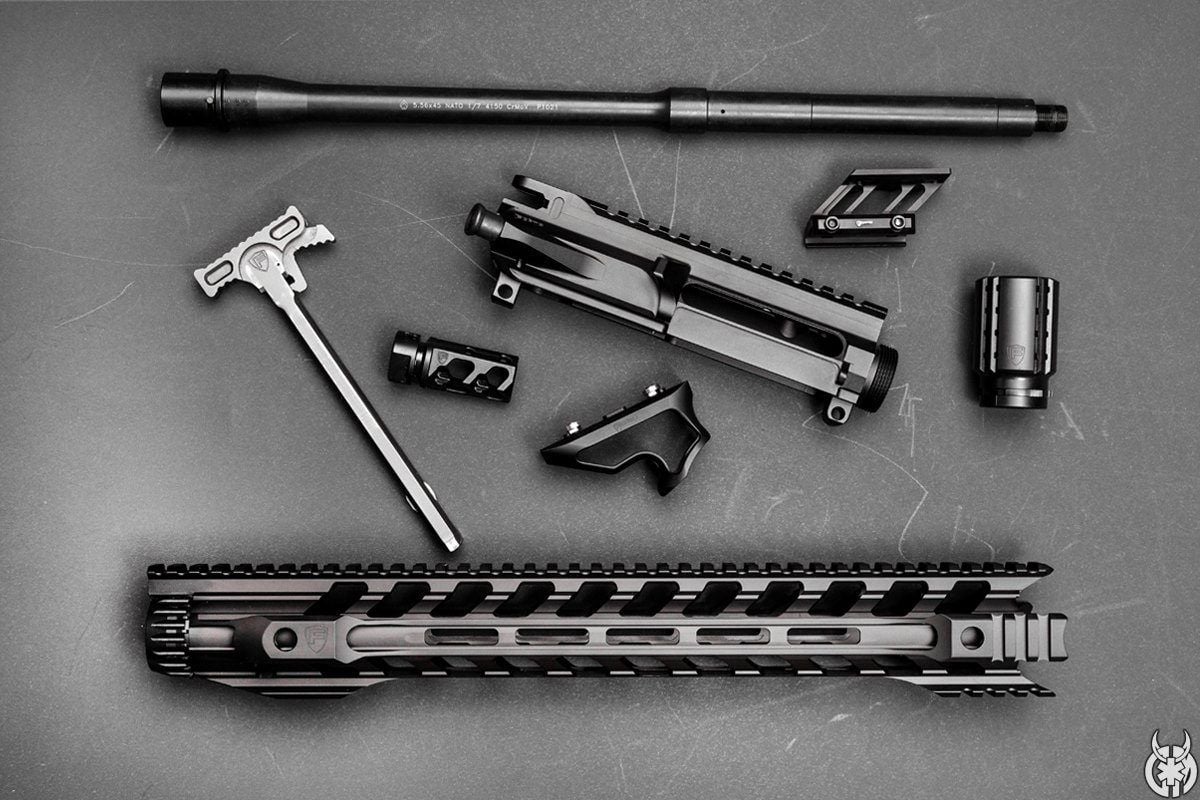 There are products out there that function great and there are others out there that look great, but there are very few out there that do an outstanding job at both, and that's where we want to be…function is tantamount, but we want to look good too. Obviously, what looks good is subjective, but I think we do a very good job in the end, and our customer base is agreeing with us.
Q: You've mentioned machine time as a limiting factor…how do you decide what to focus on?
Paul Hwang, Fortis Manufacturing: There was a big entry into the 3-Gun market a few years ago. We always thought that it was a very fun market, a good market…It's still very popular. We sponsor shooting teams, so that entire market is just an exciting and fascinating area to be involved in.

But when it comes to market trends like the PCC, PDW, or pistol market, we didn't want to just jump into it, and a lot of that is due to machine time. I would also say that there are many wonderful companies out there that are already doing a great job.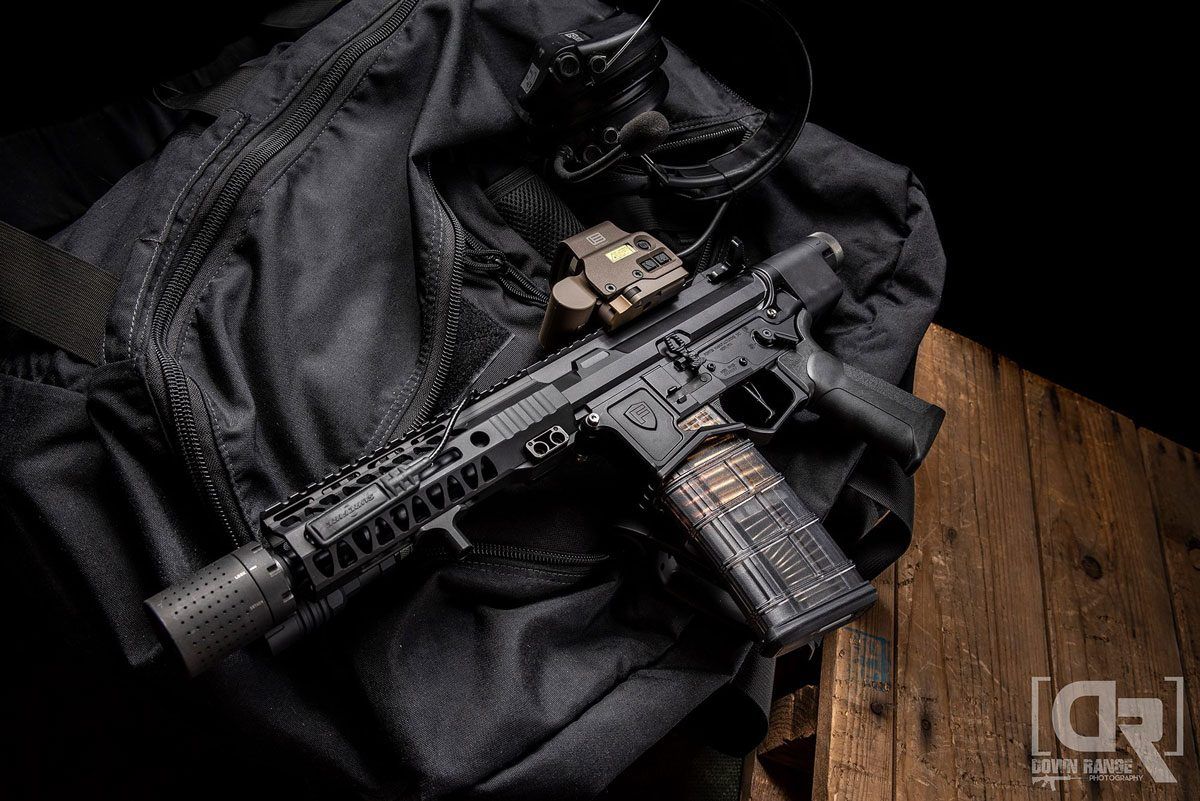 At Fortis, we have our pulse on the industry, and it's good to know about all the things that are going on out there, but sometimes you just have to make a business decision on whether or not we can afford to lose machine time in order to tap into other markets. That said, business decisions do not influence our innovation and our commitment to developing a quality, reliable end product. However, we can't always do everything that we want to do in regards to projects we take on.
As far as projects, in 2018, we had the most amount of new products drop and our focus was getting back to making smaller accessories that we had wanted to make for a long time. We released our End Plate systems…there are two of those.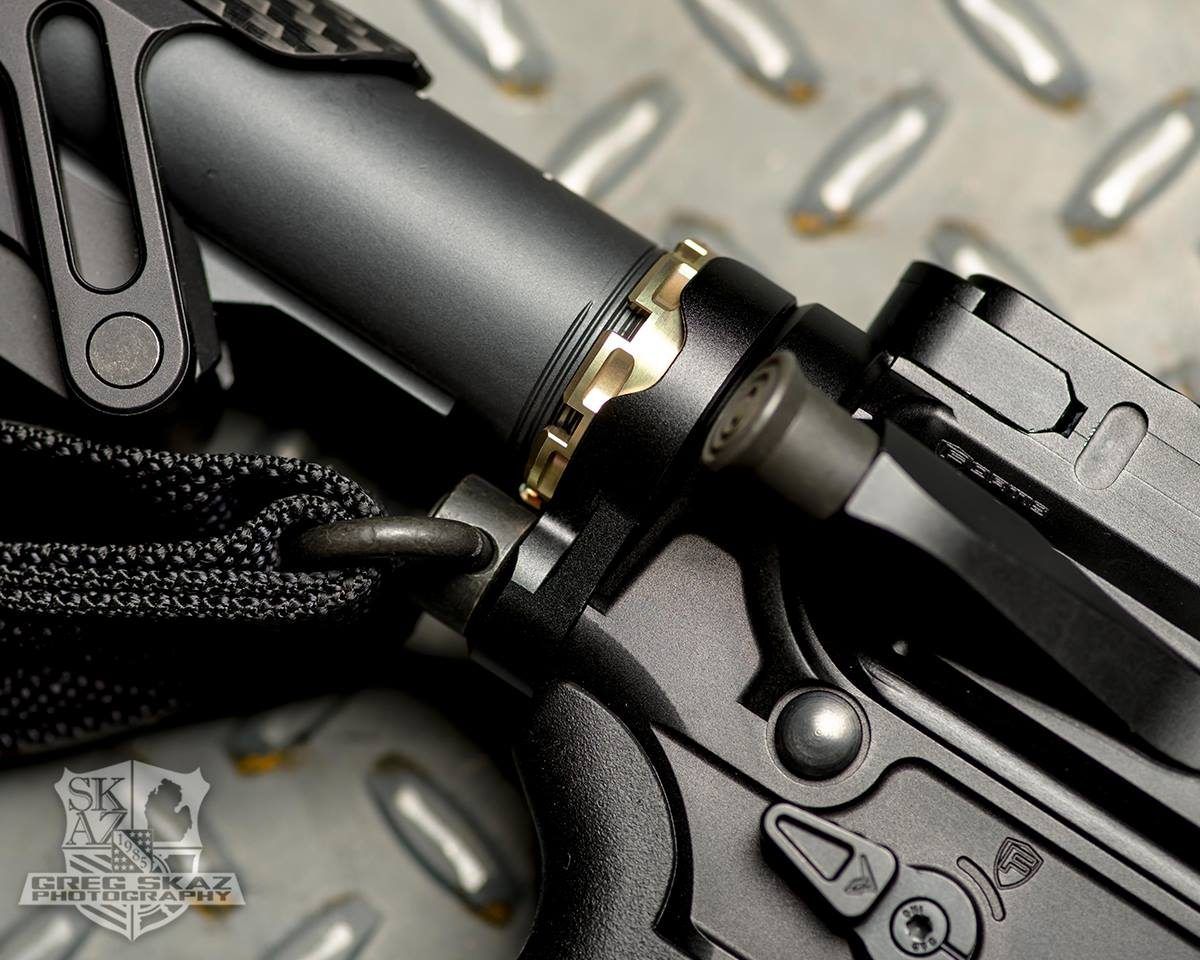 The K1 System that we released last year…we had no idea it would take off as much as it has. That End Plate and Castle Nut system literally kept one machine busy all day, and so we had the K2 System ready but we were unable to put it on the machine because of backorders and ongoing demand for the K1 System. We're a small boutique shop. We have 10 machines or so that are running at any given time. As far as production goes, we're usually at maximum capacity.
We also released a one handed charging handle called the Clutch, an ambidextrous charging handle, ambidextrous lower receiver and other items…but 2018 was very busy in terms of producing product.
Q: Can you talk about your Fortis Manufacturing lower receivers?
Paul Hwang, Fortis Manufacturing: We have two versions of our lower. One is standard and the other is ambidextrous. The ambidextrous lower receiver was released at SHOT Show 2019 and the standard one was released at SHOT Show 2018. Our customer base had been asking us about lowers for a very long time.
But going back to the issue of our machining being at 100%, we never wanted to stop that in order to tackle this project. In a perfect world it would have been better to release something like that in 2015 or when we were first starting the company, but we were so busy just making accessories that we just put it on the backburner.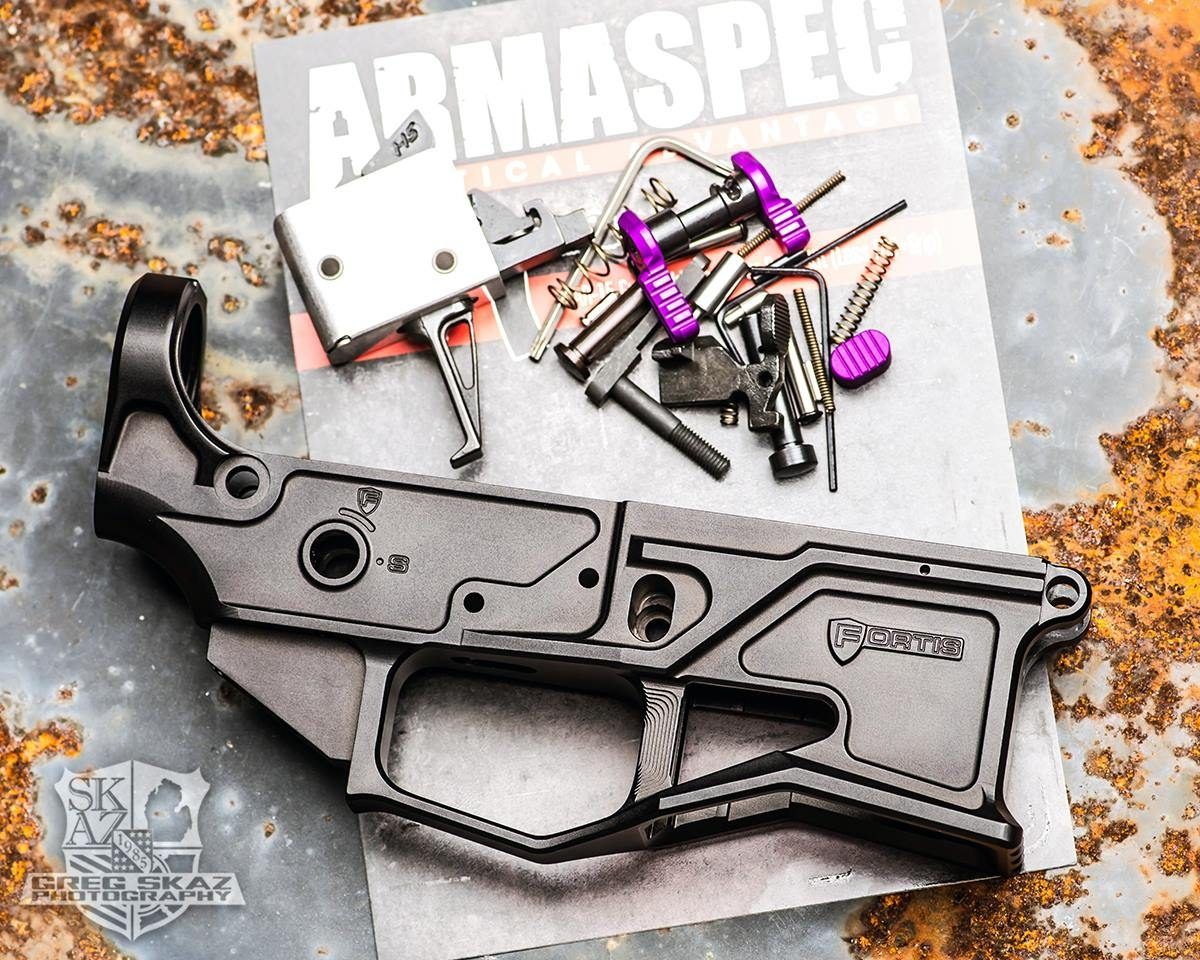 So, when we were finally ready to go, we had all of the ideas that we wanted to do incorporated in it. We wanted it to have all of the characteristics of what the Fortis brand was known for…that it was lightweight, it was robust, and that the aesthetics were there. It has some flair but it is very functional, very durable and it does what we want it to do. Whatever you throw at it, it's going to do the job you want it to do, but it also has the distinguishing lines that mark it as being a Fortis design. I think our design team really knocked it out of the ballpark.
Q: Let's talk about your Fortis Manufacturing Night Rail…
Paul Hwang, Fortis Manufacturing: The Night Rail was designed from the barrel nut up…it's a patented two-piece barrel nut system. The internal barrel nut is tapered so that as you tighten it, the external flanges of the external barrel nut grip into the internal contact of the rail system. So, it's a very unique system…There's no barrel nut out there quite like it. We created it because we wanted to get away from barrel nuts that had screws or other attachment points, and just keep a rail that was just as clean as possible.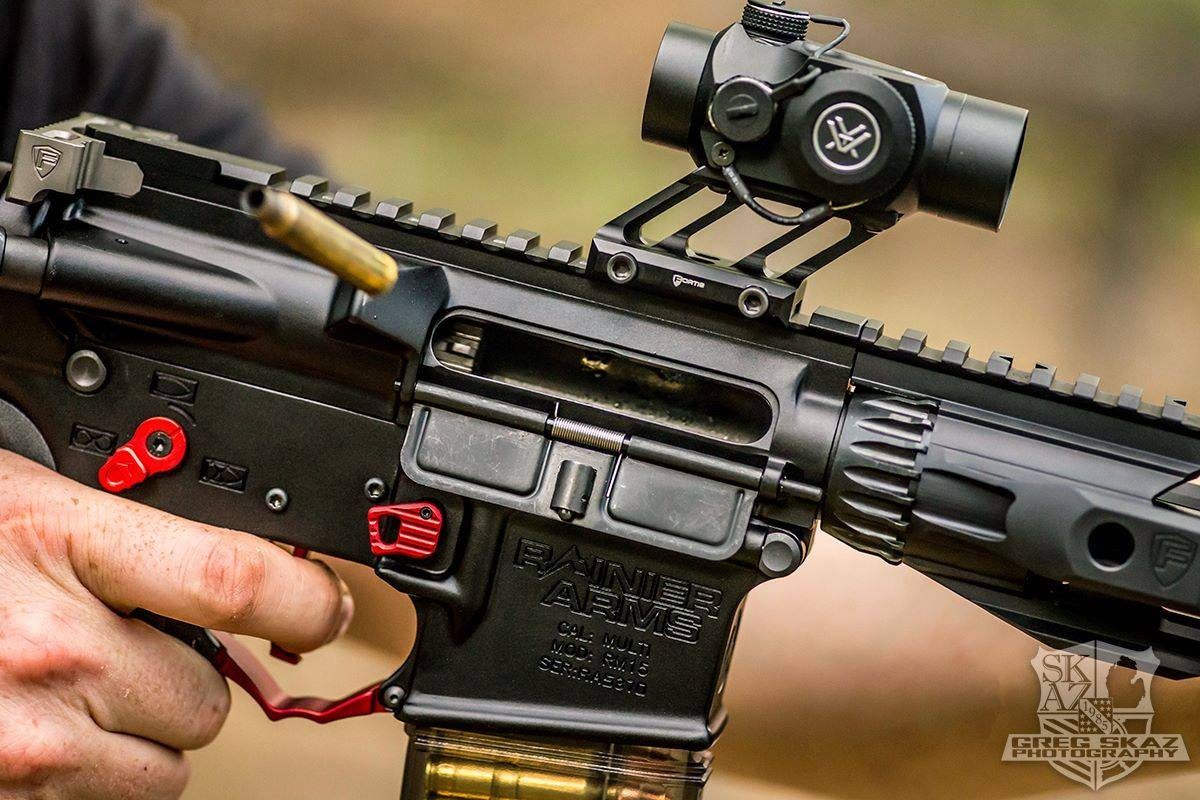 We call it the Night Rail because there is no white laser engraving. It's all black, it's engraved, it looks really sleek…there's no screws. The way that you tighten the internal barrel nut is on the bottom. So, it was designed with the barrel nut in mind and then we built the rail around it. It's a little bit more futuristic looking. We have other rail systems, but this one is the most progressive in design as far as looks go. It's probably a bit more polarizing than our other rails are.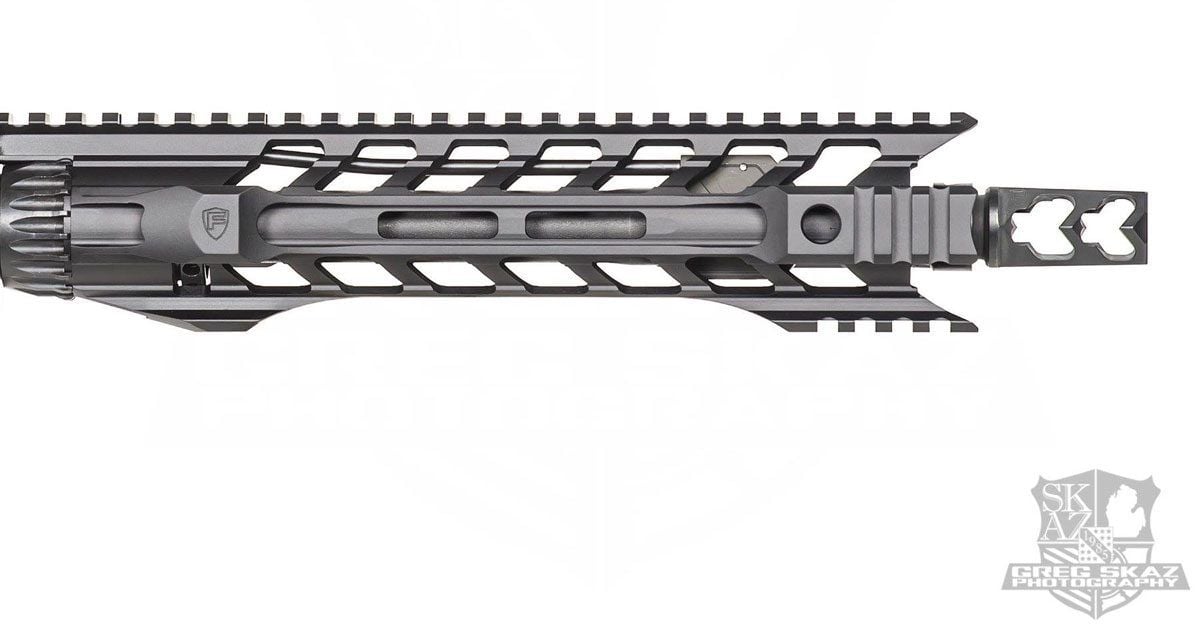 Q: Can you talk about the other rail systems that Fortis Manufacturing offers?
Paul Hwang, Fortis Manufacturing: As far as the other rails, the REV 1 has been discontinued now, but we have moved on to the REV 2, which still mounts directly on to a mil-spec barrel nut. When the REV 1 came out, what was popular was people were just taking off their delta ring assembly and putting our rail system on there. So, for some people who were not wanting to gunsmith anything, it was easy for them to put a Rev rail on, tighten the four screws, and they were good-to-go. That's still very, very popular.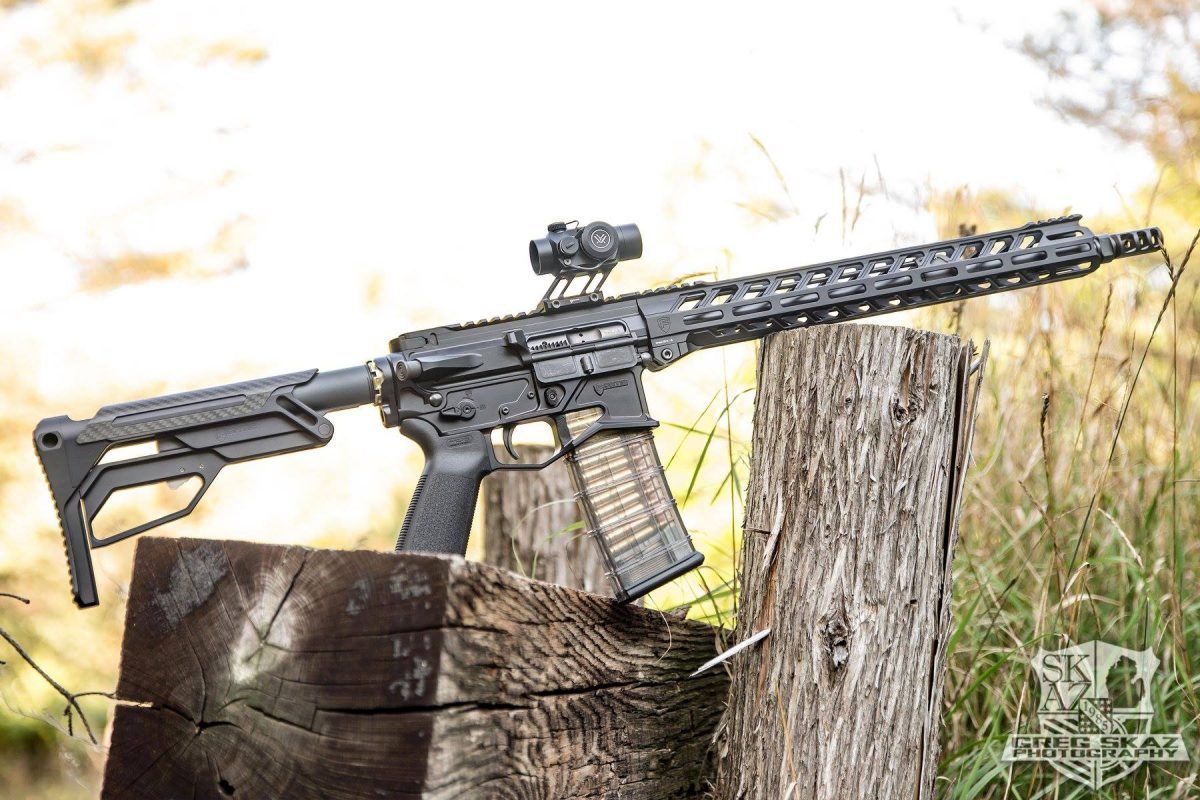 Our second series is called the SWITCH Rail. It was released in 2014 and it's a system where you can pull down on a lever, and the rail will loosen onto the barrel nut, and then you can slide it all the way off, in case you have an adjustable block or if you need to remove it for some reason. We have that as a standard version and then we have a Mod 2 version which is also selling very well.
Q: Finally, if you were going to do a personal build today, what would that look like?
Paul Hwang, Fortis Manufacturing: It's personal preference, but I like a shorter rifle. If you have an opportunity to do an SBR, that's a completely different conversation, but for a non-SBR, my build is probably off of a pin and welded 14.5" barrel.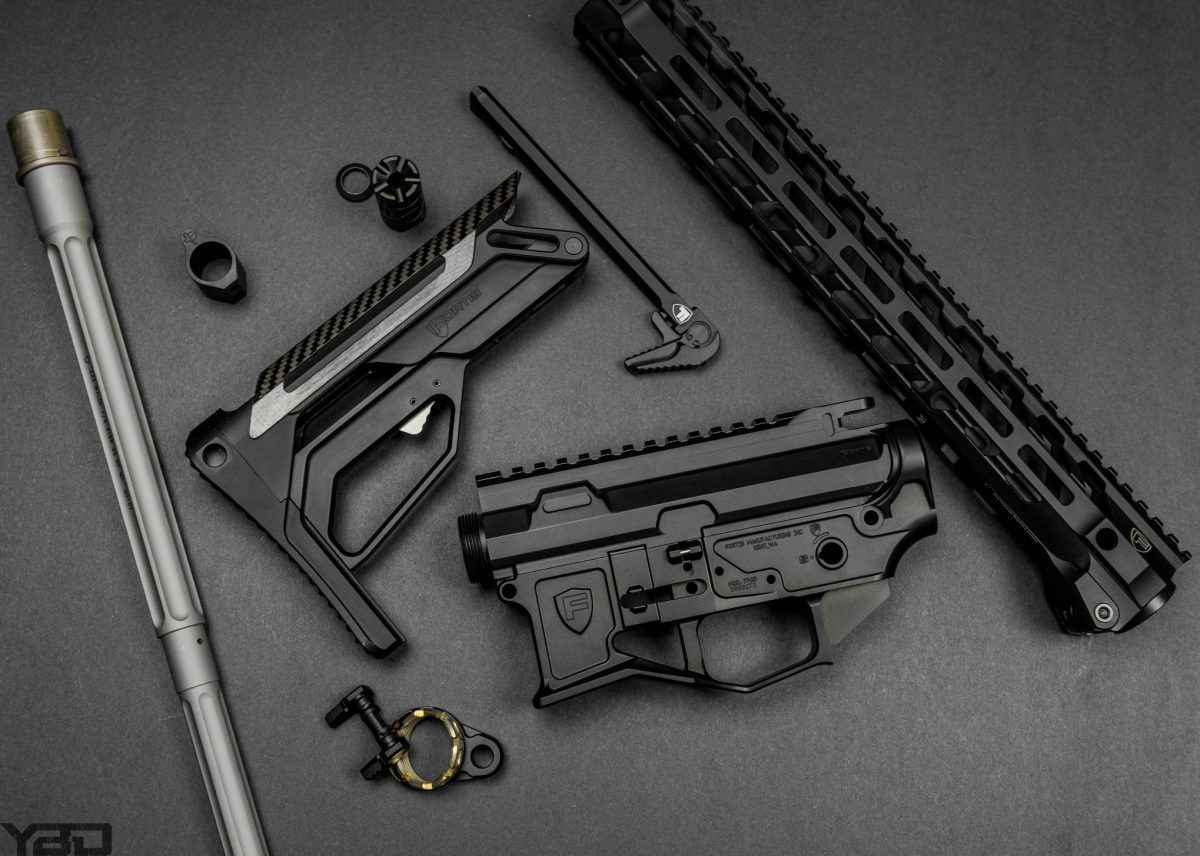 I'd go with a CMC trigger…I'd use our upper and lower set. Once you have the barrel is how I build off. Finally…as far as home defense, I have a Control Shield, which helps reduce concussion in confined places if you don't have a suppressor.
###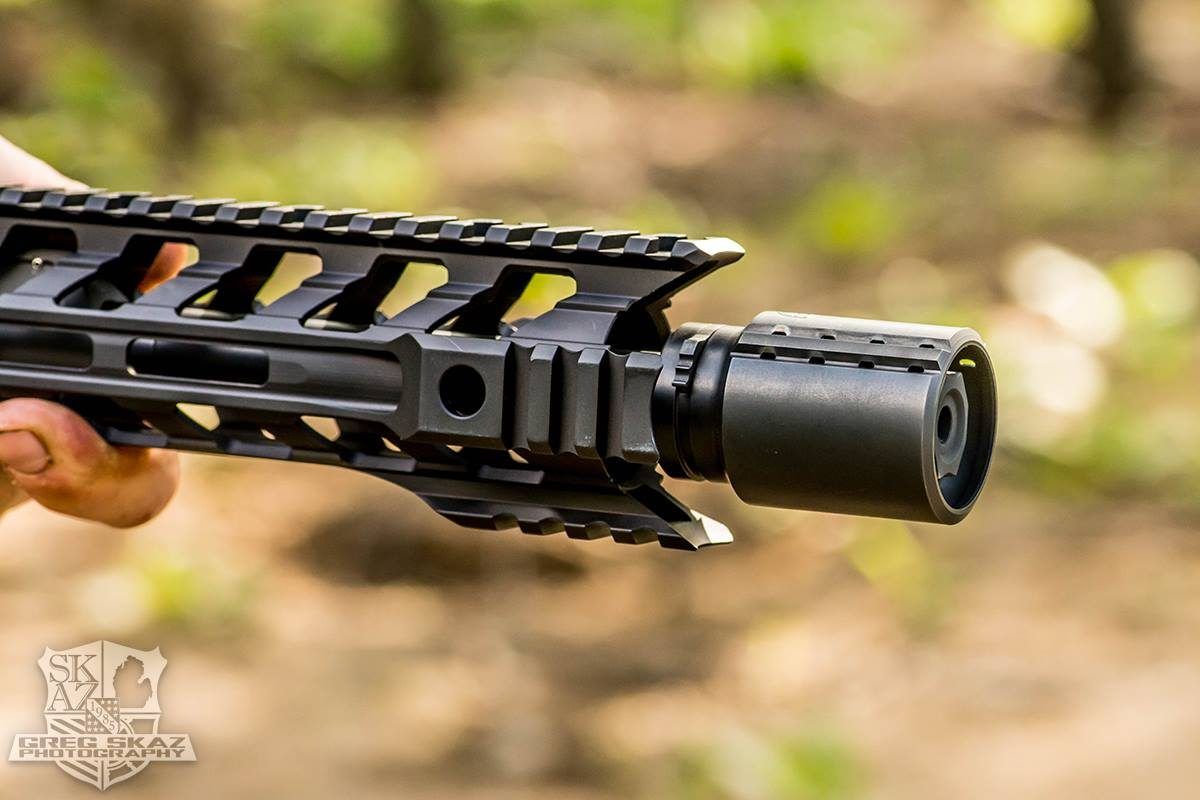 We are sorry that this post was not useful for you!
Let us improve this post!
Tell us how we can improve this post?