Franklin Armory gives us a demo of their "digital action" (By "digital", they mean your "finger") that is featured on their Providence rifle…which will likely be released late this year. The firearm is described as a caliber convertible, non semi-automatic. The one shown here is chambered in 9mm and accepts Glock mags, and is "49-state legal…pending California."

My first impression? "Whoever at Franklin Armory designed this thing was probably very smart."
Hard to say anything more at this point…although I'd like to see some video of this thing in action with a suppressor attached. For now, check out the video above and let us know what you think about Franklin Armory's latest creation.
About Franklin Armory (from their website)
Franklin Armory is a Nevada corporation that specializes in manufacturing Binary™ triggers, and quality AR-style firearms for sporting, military, and law enforcement applications. We are very adept at creating products for a restrictive jurisdiction such as our home state California. We have two facilities. Our California site manufactures most of the component parts we sell while the Nevada plant performs final assembly, quality control, and distribution. Franklin Armory® first set up shop in Minden, Nevada in 2013 to establish a toehold in Northern Nevada because of California's onerous and restrictive regulations regarding assault rifles. The Nevada facility also manufactures NFA compliant firearms. We use 100% American made parts & materials.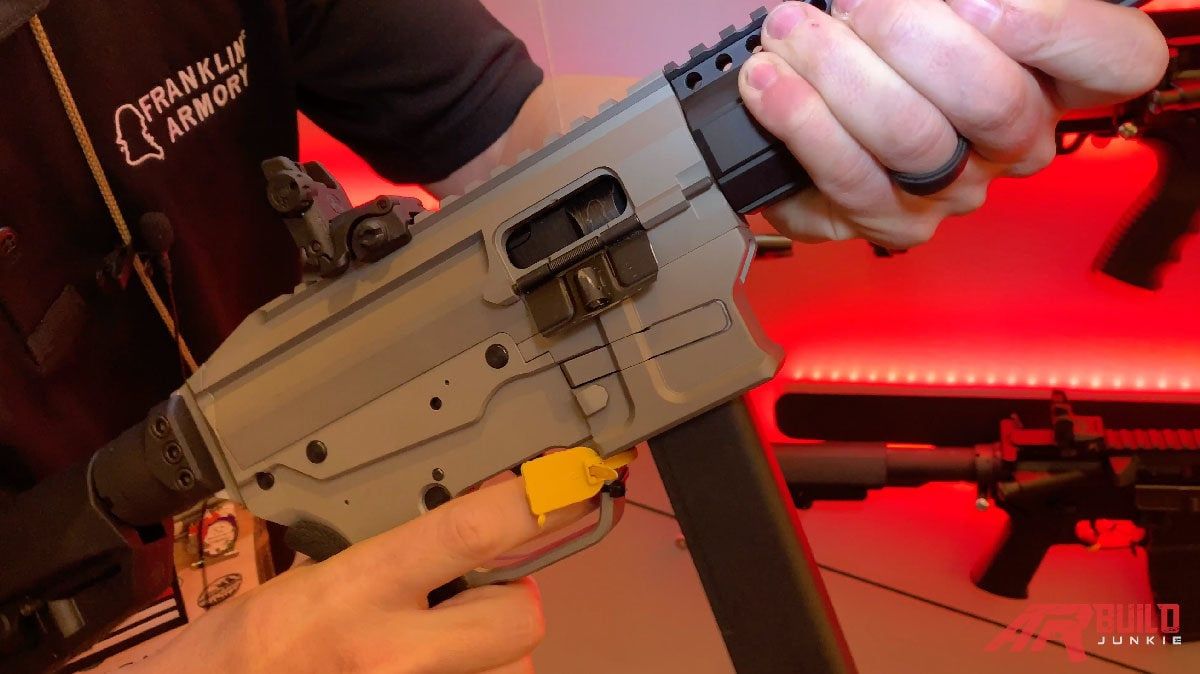 We are sorry that this post was not useful for you!
Let us improve this post!
Tell us how we can improve this post?