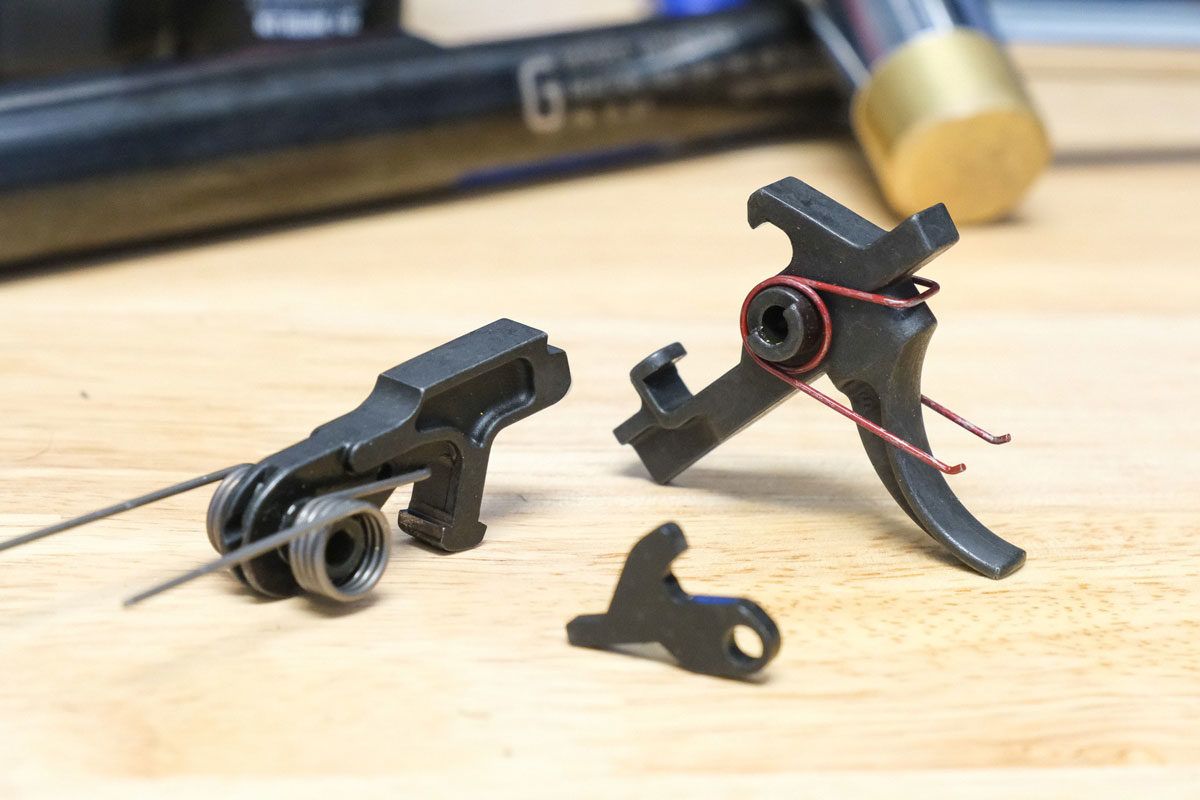 Dirty Bird Industries has announced the release of a new Dirty Bird 2-Stage Trigger. Dirty Bird Industries is a family owned and operated company in Bakersfield, CA, specializing in custom cerakote and AR15 hardware.
In the past few months, we've have used Dirty Bird parts on a few occasions…most notably in a 9mm carbine build and then again on a an "all-around" 5.56 build that has seen a significant amount of abuse in the field for on-going deer eradication efforts.
Both performed quite impressively with good build quality. The 5.56 build in particular has surpassed all expectations I had for it and is seeing hard use several evenings per week. With that track record, If you're a builder on a budget currently looking to upgrade a trigger, or you're putting together a new build, these new Dirty Bird triggers might be well worth researching further. 
Full disclosure, ARBuildJunkie is sponsored by AR15Discounts/Dirty Bird Industries, so please keep that in mind as you read the following article.  As with any firearms purchase, do your research before you buy. Never rely on a single source of information.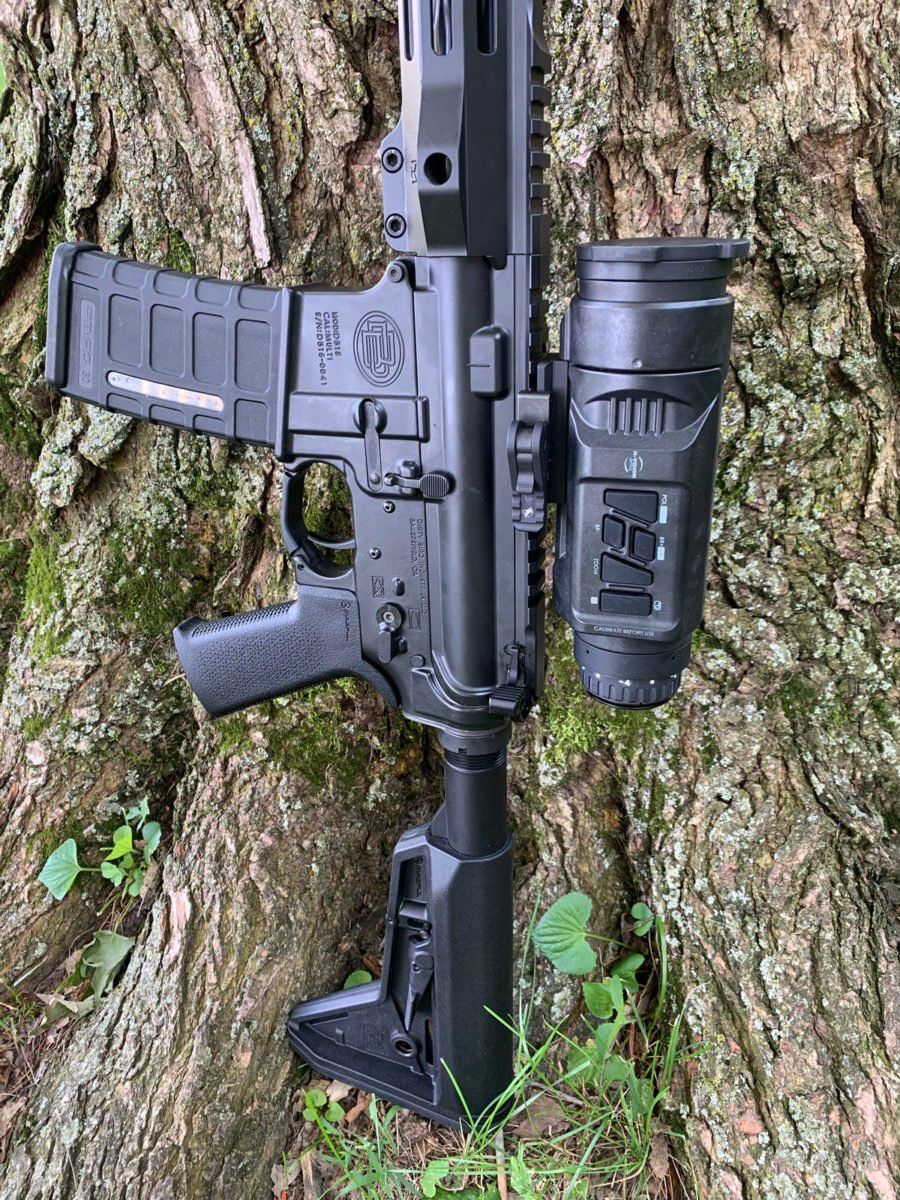 Why Upgrade an AR Trigger?
We've spoken with many of the leading experts on the AR, and the consensus is that replacing the trigger is one of the best upgrades you can do to a stock rifle. A predictable trigger with a crisp break can make a large difference in the overall feel of the gun. You may find that the gun is smoother, easier to shoot, and your entire build takes on an upgraded feel as a result.
Personally, I am a fan of a 2-stage trigger…mostly due to habit and muscle memory, as most of my builds have started off of KAC lowers, featuring their quality 2-stage trigger offering. I find the Knight's triggers to be quite predictable and consistent.
That said, your milage, budget and needs may vary. For the gold standard, it's pretty hard to overlook something like the Giessele SSA-E.
Dirty Bird 2-Stage Trigger – Value and Reliability
However, for hobbyists looking to hit the sweet spot of value and reliability that are not quite ready to invest in an absolute top-of-the line trigger like the Geissele SSA-E, they should most certainly put the Dirty Bird 2-Stage Trigger on their short list to research.
In terms of build quality, all indications are that it compares favorably to entry level 2-stage trigger offerings like the LaRue MBT and even the entry level Geissele G2S.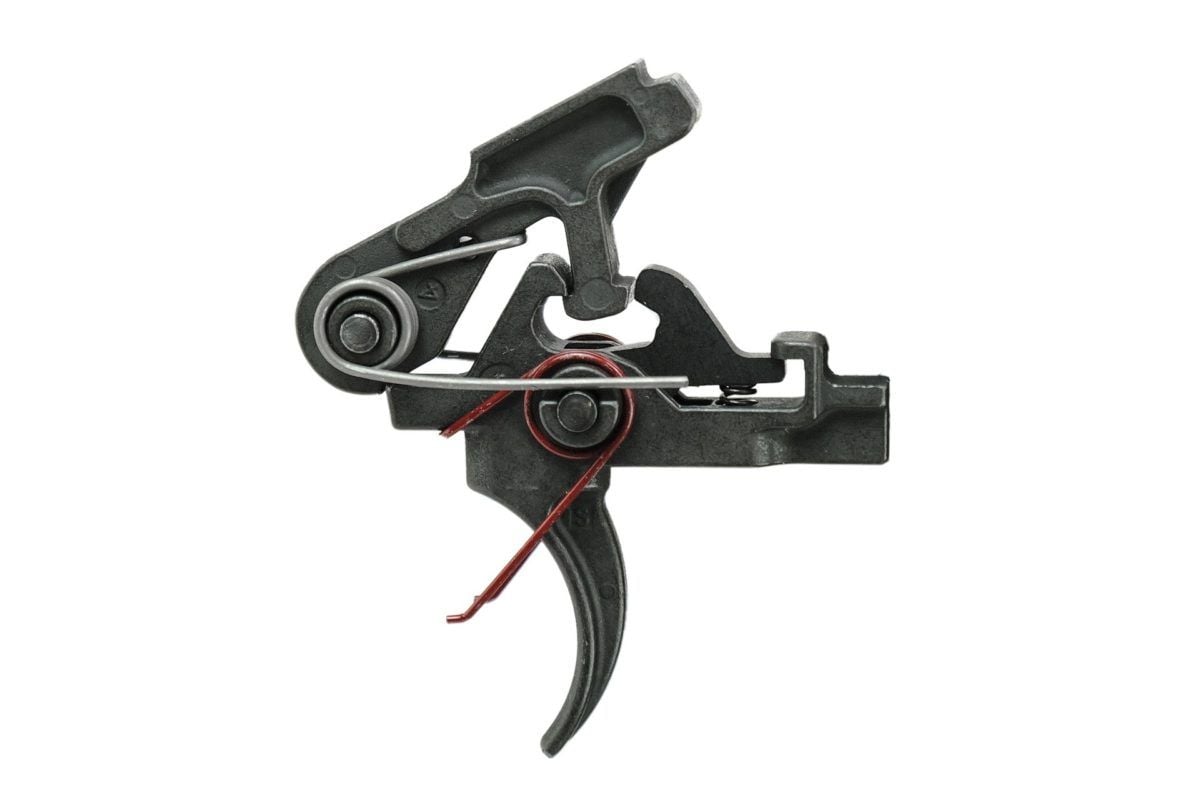 To learn a bit more about the Dirty Bird 2-Stage Trigger, we briefly reached out to Dirty Bird founder Dustin Pitcher for comment…
Q: Dustin, can you give our readers a bit of background on the what and why of your new trigger?
Dustin Pitcher, Dirty Bird Industries: As far as the "why", we did very well with our single stage nickel teflon trigger so we decided to do a two stage that we could offer on our parts kits and lowers that had fantastic characteristics without being super expensive.
In regards to the details of the trigger… if your readers are familiar with the basics of a single versus two-stage trigger, this 2-stage trigger has a 1.5 pound first stage, then a three pound second stage.
This is a bit different than a trigger like the Giessele that has a bit heavier first stage due to it having a slightly stiffer, heavier torsion spring…and a slightly lighter disconnector spring. While a similar design, the Dirty Bird 2-Stage Trigger has a lighter trigger spring and a slightly heavier disconnector spring.
Q: Why should our readers consider a trigger like this for their next build?
Dustin Pitcher, Dirty Bird Industries: The trigger has positive reset and a clean, crisp pull. As far as grit and feel, it's remarkably smooth. It's an American-made trigger that was put together using top-notch materials. We have a satisfaction-guarantee. Install it, run it and if you're not 100 percent satisfied, send it back for a full refund, no questions asked.
###
We are sorry that this post was not useful for you!
Let us improve this post!
Tell us how we can improve this post?