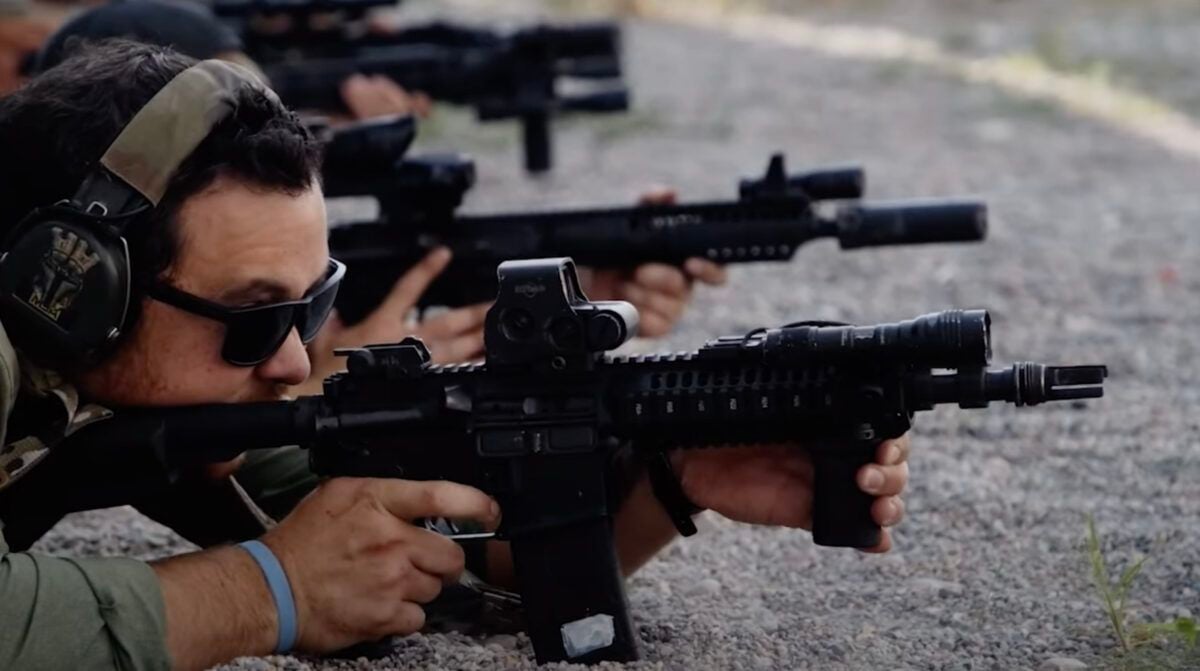 This year's Primary & Secondary Training Summit is fast approaching. With so many firearms owners seeking ways to rapidly improve their skills and survivability in an increasingly uncertain world, this year's Training Summit seems an ideal destination. To learn more about what to expect at this year's event, being held September 4-6th in Logan, Utah, we reached out to Primary & Secondary's Matt Landfair.
Q: Matt, can you give us an overview of how last year's Primary & Secondary Training Summit went and when you decided to have another one?
Matt Landfair, Primary & Secondary – Last year's Primary & Secondary Training Summit, even with COVID, ended up being a huge success. It wound up being a bunch of my friends who were instructors, coming together at one place, and together, we offered a buffet of training. We had three days of training, all broken up into four-hour blocks, covering all of these instructors' specialties.
We had everything from night vision, to pistol, to Violence of Mind with Varg Freeborn…tons of awesome stuff. The reception to what we offered was fantastic, and after what we did last year, I knew that we needed to do it again…and perhaps open it up a little bit.
In addition, there were some ammo concerns last year, so we ended up acquiring a lot of ammunition to be used at the event, at pre-COVID pricing, which is huge…Having ammo available on-site is also great because it sucks when flying or traveling with a thousand rounds of ammo. It's not always easy to do unless you ship it in advance.
So, my approach was to have the same roster as last year, but I was also able to expand it slightly with a few additional guys who I thought added value. Unfortunately, so far, attendance numbers don't appear to be as strong as last year. As such, I've had to cut a few of my friends from teaching this year. Their content would have been outstanding, but if students aren't signing up for their classes, I don't want them to come out and waste their time.
I had to make some difficult decisions, but everyone I had to let go of understood why. As of now, we are still in the red and not close to breaking even, but I figure since we have the personnel, the instructors, the location, and the time, let's take advantage of it and make lemonade out of lemons.
Also, the more I thought about it, the more I thought it's pretty selfish if we have this event and many open seats, and we don't take advantage of this opportunity and let people come out and train. So, right now, I have an open invitation to local agencies to come out and train. I've invited Fire and EMS, and friends of mine with the invitation to come out and train with us. As far as that goes, I've not gotten a tremendous response yet, but frankly, it's the cost of doing business. We're still going to have excellent instructors come out. The venue is still fantastic. We're still going to have a great time.
The bottom line is that the Primary & Secondary Training Summit was never intended to be a money-making venture. The emphasis is on providing training and getting that training to people that want it. At the end of the day, if we make enough, and we make enough to pay the instructors, that's awesome. On the other hand, if this is all over and I end up going into debt in order to pay the instructors, so be it. (Laughs)
Overall, I am very excited, and one very cool aspect of this is these are all my friends who are coming out to teach. I am excited to see them all…and I'm excited because what they are teaching, it's not just cop-centric. Everyone can benefit from it. It's excellent content for everyday citizens, and whether you carry a gun or not, this is amazing stuff. I even want the spouses to attend, as it can give them an edge as well.
Q: Can you talk about who is invited? To be extra clear, it's not just military/law enforcement, correct?
Matt Landfair, Primary & Secondary – The event is not for military/law enforcement only. It is cutting-edge training for everyone. As a matter of fact, it can be difficult to get law enforcement to go to this because it pulls them out of their comfort zone. For many shooters who are not military/law enforcement, they seem to be a little more enthusiastic about how to progress and how to improve their skill set. What they are not trying to do is strive for the minimum.
Q: It feels like the Primary & Secondary Training Summit can be seen as a one-stop-shop for someone new who is trying to be more proficient. Would you agree with that assessment?
Matt Landfair, Primary & Secondary – One thing that's cool about this is we have multiple instructors teaching different aspects of the same topic…multiple instructors teaching versions of a carbine course, for example. I think that ability to see things from different angles is pretty essential. Getting different takes on a subject increases the chance that information can get through to someone and positively impact them.
We also have instructors giving lectures about mindset. When you combine these, attendees can really further their development and preparedness for any situation where you might have to use a firearm for the defense of their life or the lives of others. It's really a one-stop shop.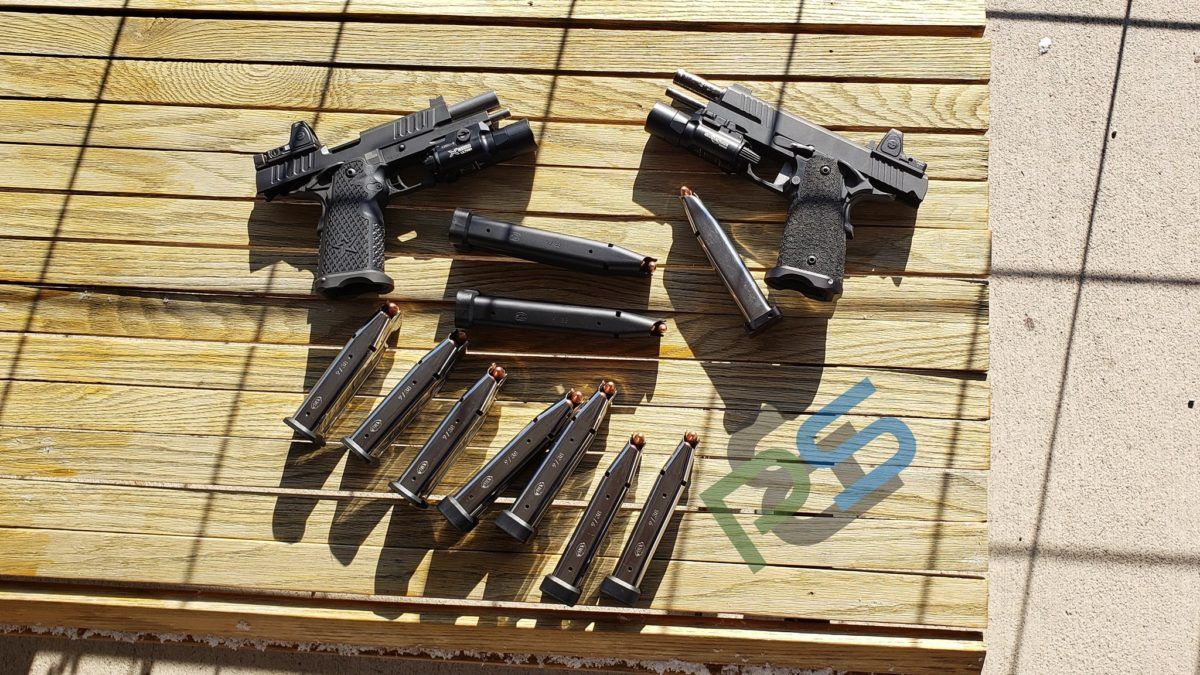 Q: You're in a unique position with Primary & Secondary where you know very well the value of training. Many people may not be. What would you say to readers as far as "you don't know what you don't know" and how an event like this can be eye-opening?
Matt Landfair, Primary & Secondary – When I started shooting, I was shooting at a berm, which was about the extent of my skill set. From there, I determined I needed to get more training, but unfortunately, firearms training at the police academy is very low-level. It's basic, at best. Unfortunately, at that level, I thought I was fantastic, but the reality is that I wasn't, by any measure. I wound up taking instruction from professional instructors, and I found out how much I really could improve. I also found out quickly how much I enjoyed it. From there, my love of training grew and grew, and as my budget and time allowed, I would take as much training as possible.
Whether it be some sort of tactics course, some sort of shooting class, or an armorer's course, training ultimately helped me. And the more I took, the more I learned about not only what was out there, but what worked for me, what didn't work for me, and it gave me a much more well-rounded appreciation for all of these topics. It also allowed me to assess where I had weaknesses and address those accordingly by seeing out additional training.
Without adding a frame of reference with training, you are flying without navigation or traveling without a map. Proper training from vetted sources is an excellent roadmap and is simply the best way to ultimately get to where you want to be. I look at myself as a student first. I want to constantly be learning, continually improving, and seeking better ways of doing things.
Q: Varg Freeborn is going to be at your event. His first book was a massive wake-up call for many readers. Can you talk about how this event touches on the "mindset" element and how there might be information shared that could entirely change your entire view on extremely serious topics?
Matt Landfair, Primary & Secondary – Ultimately, all of this comes down to you. It's the training that you take with you everywhere. It's not about the fancy plate carrier that you buy or your fancy equipment. It's you. Training like this has the potential to change your life. Go to some of these lectures, hear some of the input from these instructors and hear their life experiences…it has the potential of changing your perspective dramatically.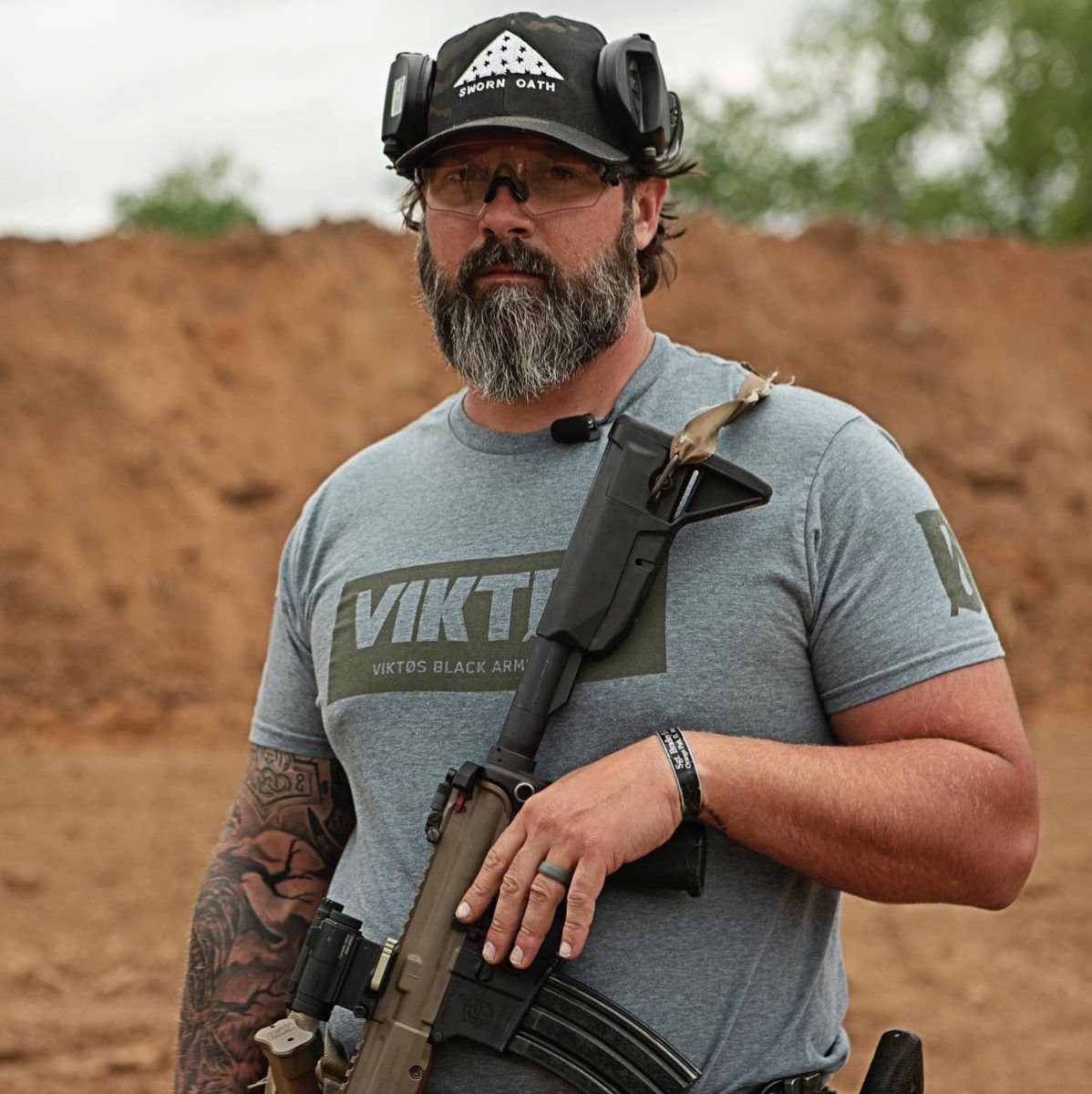 If we only know so much of a subject, too many of us simply fill in the blanks with what we think should be there, and that's rarely going to be true. But, if you come to this event, you can hear from Varg Freeborn, Chuck Haggard, Darryl Bolke, Jared Reston, Chuck Pressburg, Bill Blowers, and more, and you have the potential of changing your perspective for the better. At the very least, you can take what you learn over the course of the summit, compare it to other sources and determine how to best apply it based on your individual circumstance.
To learn more or to register for this year's Primary & Secondary Training Summit, click here.
###
We are sorry that this post was not useful for you!
Let us improve this post!
Tell us how we can improve this post?