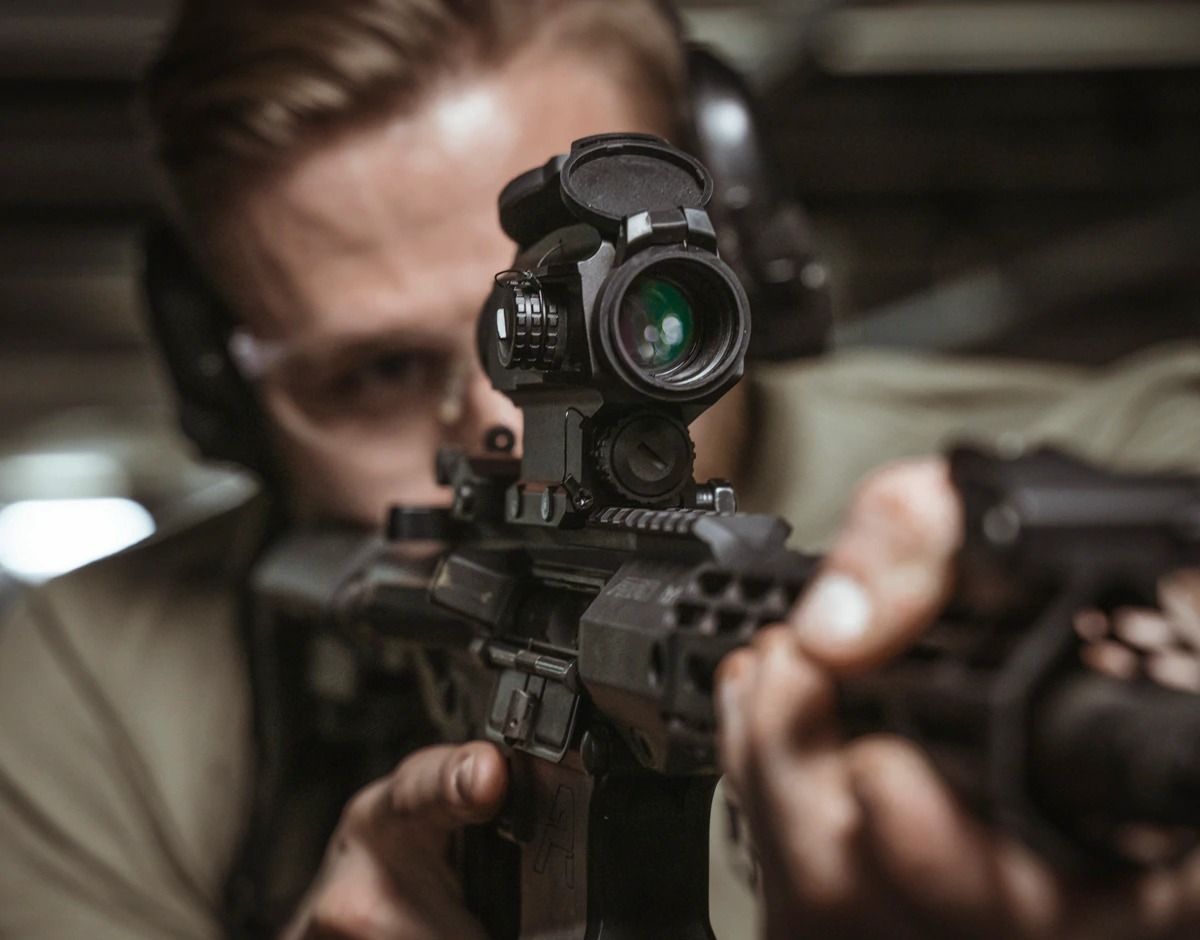 We recently sat down with Michael Branson of Swampfox Optics to learn more about some of the company's offerings, including the affordable and increasingly popular Swampfox Blade 1×25 Prism optic. We learned a bit about the optic's origins, pros and cons, and more.
Q: Michael, we're new to Swampfox Optics, for readers like myself who are not yet familiar, can you tell us a bit about yourself and what Swampfox is offering consumers?
Michael Branson, Swampfox Optics – I have done many different things in my life, but I've been a firearms enthusiast for around two decades. For a time, I was a lawyer. I had a side business where I had my own gunsmithing shop where we had an SOT, so we could build machine guns and all that fun stuff, but that was a side hustle while I was an attorney. In 2010, I blew up my life, got divorced, shut down my law firm, and I wanted to do something else with my life.
In 2015, I found myself working for Primary Arms…I worked in their marketing department and wrote their users' manuals. In 2019, I parted ways with Primary Arms and came to Swampfox as the Product Marketing Director.
Product Marketing Director of Swampfox is my title officially, but unofficially, I have a lot of other stuff that I do for us. I work with Research and Development, trying to configure the products and design them, which is super fun. It's gratifying, but it can also be frustrating at the same time because we have huge ideas, are ambitious, and we want to make sure that we're building good optics.
Good optics are hard to build, whereas it's really easy to create a crappy optic. It's hard to make an optic that does not have some sort of flaw – where you've gotten it 95 percent right, but there's one thing that's just terribly wrong. Making sure that doesn't happen is part of what I do here, too.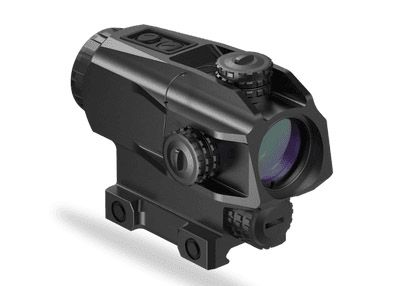 Q: Can you talk a bit about where you're located and where the products are made?
Michael Branson, Swampfox Optics – Swampfox is headquartered in Denver, and it's a small but very hardworking team. The products are made in China, but I like to say the difference between other Chinese optics importers and us are that "we're driving the bus," is how I put it. We have a design team. We have a lot of control over what gets built and how it's configured. We are not a re-branding operation, which is common these days.
There are a lot of new companies out there that have flashy marketing and a few things that they're doing differently that they're trying to put out there and say, "Hey, we're new," but a lot of their products are the same thing that you could have gotten from Vortex or Burris or someone else a few years ago. They're just changing around a few things and putting their name on the side and saying, "Hey, it's a new scope." We're not doing that.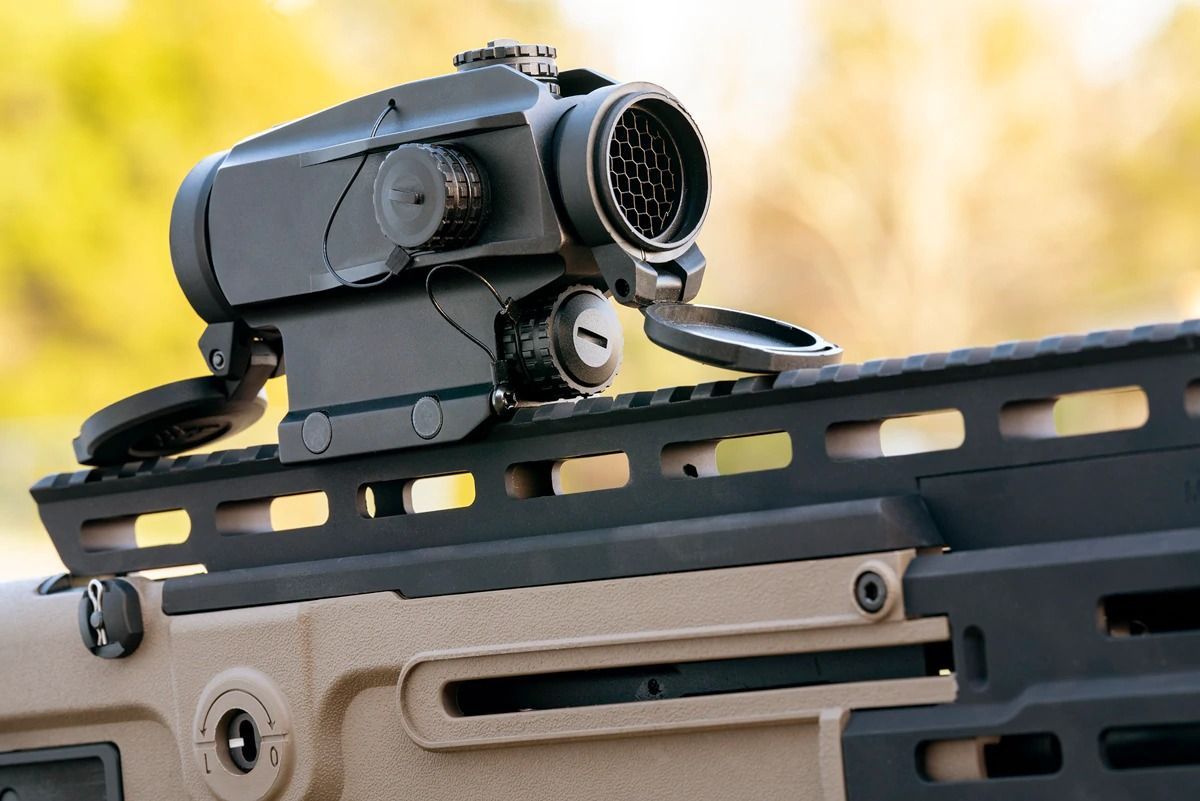 The stuff that we are developing is ours. I have a bunch of broken prototypes at my house to prove it. (Laughs) I've got many things that didn't make the cut or that I torture-tested to death as part of product development. It's us designing things that answer questions we have or needs as shooters. I think we're good at looking to our customers and getting their feedback and hearing what they want and need.
Q: Can you give an example of needs you've met, starting with your 1x prism optic?
Michael Branson, Swampfox Optics – We try to find little niche areas like "how come no one has made an affordable 1X prism scope for law enforcement use that does not have a BDC reticle in it because BDC reticles are stupid for law enforcement?" This was something we decided that we could do. The result of this was the Blade.
The Swampfox Blade is something that I look at as my baby, and it's something I'm pretty obsessed with. In 2019, as a new Product Marketing Director, I had a new job at a new company that itself began in 2018, that no one had ever heard of yet. We were in startup mode, and yet I started getting e-mails from law enforcement officers asking, "what do you have product-wise that is 'duty grade?' I need something to put on my patrol rifle?"
This struck me as a bit odd as we were so new, and I would e-mail them back and thank them for reaching out. I would politely say, "no offense, but why are you e-mailing us? You really don't know that much about us," as we honestly didn't have a lot of products out that I would call "ready for law enforcement use." I was wondering why these guys were not looking at optics from companies like Aimpoint or Trijicon. That's the obvious call. My thought was that they should e-mail those companies famous for military and law enforcement contracts.
The issue, I learned, was that these guys didn't have the money. They're individual officers not working for big departments that are paying out of their pocket. So it's a situation where their Chief has told them they could put an optic on their patrol carbine, but it's coming out of their salary. Working in a rural department, they don't make a ton of money.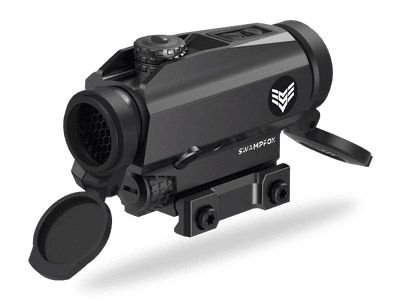 The need then was something under 400 dollars that came with a mount, and that would not break. That's a tall order. If it's an LVPO, you're looking at a separate mount. A good mount is going to be another hundred bucks, which cuts down the price of the optic to something like 300 dollars. A scope at that price that's not going to break for law enforcement use…man, that's asking a lot.
So, we thought, what's really simple, and can address the kind of shooting they do, and will work for everyone's eyes? To us, that answer was a 1X prism scope. The result is the Swampfox Blade. With the Swampfox Blade, we could build the mount into it, which saves money, and since there is a built-in mount, we can put a big battery in there. Instead of a dinky CR2032 battery, we'll put in a big CR123A flashlight battery, so you get better battery life. The fact is that an illuminated etched reticle sucks up a lot more battery life than a red dot does.
Q: Can you walk us through how this optic's reticle came about?
Michael Branson, Swampfox Optics – As we started working on the Swampfox Blade, we contacted law enforcement guys determining what their needs were. We wanted to know what the optic had to have versus things that they didn't need. We were told that what was not needed was the BDC reticle. No one is taking 300-400 yard shots with their patrol rifle. It just never happens.
All of their officer-involved shootings are up close at 5 yards, 7 yards. Fifty yards is a long shot in law enforcement. 75-yards is like a sniper shot, statistically speaking. I'm not saying it never happens, but statistically speaking, 99 percent of those shoots are well inside 50 yards.
Knowing that we didn't need the BDC reticle on the Swampfox Blade, we asked what the reticle should do to help. What is a problem that a reticle could help solve? We know that up-close height over bore can be an issue. Using a standard dot up close, you can end up hitting two and a half inches low because of the physical distance between the centerline of the optic and the centerline of the barrel.
This is how we came up with the Swampfox Blade's BRC reticle, or Bullet Rise Compensating reticle, which compensates for the mechanical offset of the optic over the rifle barrel…it pretty much works for any caliber. We have holds built into the reticle for 5,10, and 15 yards. At five yards, you use the carrot at the bottom. Ten yards is the dot. Fifteen yards is the bottom of the trident.

Q: Are there concerns that perhaps you can make a reticle like this too busy?
Michael Branson, Swampfox Optics – The thing that concerned us most was having too many holds. The science says when you're in a hurry, you tend to make binary decisions…yes or no…this or that…and having more holds would be too much and too complicated for fast shooting up close. In the real world, the concerns that we had have not been borne out.
People have found the Swampfox Blade to be useful, having the reticle that it has. It does not seem to induce what I call "analysis paralysis," where people try to decide for too long and end up not taking a shot at all. Even if you choose the wrong hold because your range estimation is off because you're in a stressful situation, you're still better off than if you'd used the center dot. You won't be perfect, but you will have improved your situation somewhat.
Q: Can you explain the benefits of a prism and explain why you feel the Swampfox Blade is an optic durable enough for duty use or self-defense?
Michael Branson, Swampfox Optics -The great thing about a prism is that it works for almost everyone's eyes. I have astigmatism, and I never see a nice crisp dot in any red or green dot I've used. It does not happen due to the shape of my cornea and how it perceives reflected light that gets reflected off a piece of glass with a coating on it…I don't see a red dot. I see a "bow-tie" or a "comet" or something like that. I still use red dots, but it's something I have to fight through a little bit. Unfortunately, others have eyes that are way worse than mine, and they can't use red dots at all. They're a dealbreaker, and they are just not an option for them.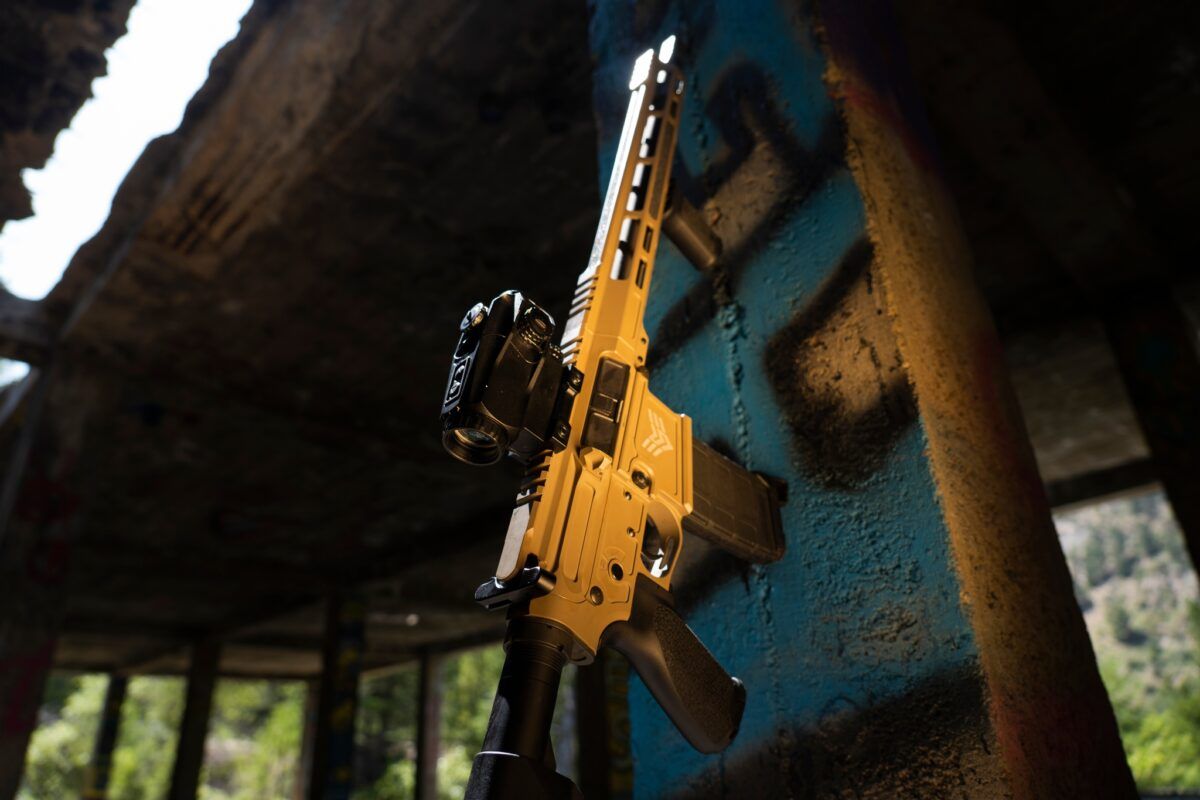 A sheriff I communicate with relayed a story about how the Swampfox Blade saved his career and helped him avoid potential early retirement. Due to his eyes, he could not qualify using the department-issued rifle with a red dot on it.
He bought a Swampfox Blade with his own money out of sheer desperation and because it's a prism with an etched reticle physically located on a piece of glass, inside the scope at all times, it helped him.
He was able to qualify and is going to be able to stick it out a few years longer before he has to retire and get his full retirement benefits. A guy like that is a core customer, and he's the kind of person we build the Blade for. A guy who has some eye issues and can't work with red dots anymore can still get the job done in a law enforcement capacity or a home defense capacity. That's huge to us.
As far as durability, prisms are super simple compared with variable magnification optics. However, they are very good at taking hits, very good at taking recoil shock. Some of the toughest optics in the world, like the Trijicon ACOG, are prism optics. While ours is not as tough as an ACOG, ours is also not $1,300.
Q: As far as prism optics, I'd imagine there are downsides that people should be aware of, and is there anything else you want our readers to know?
Michael Branson, Swampfox Optics – There's always some give and take, and a Prism does have some disadvantages compared to a red dot. It does have things like eye relief, an eye box, as opposed to a red dot, which does not have eye relief at all. So, it is a bit more constraining, but if you can't use red dots anyway because you have astigmatism or other eye issues, the Swampfox Blade can help you out. That said, I can use it even with illumination off, and you have an adjustable diopter, unlike a red dot.
The bottom line is that we've got an optic that is no-nonsense, simple, durable and affordable. It really hit's all the right notes, and comes in at $289, and if you're in law enforcement, you get 30 percent off…so it's a 200 dollar scope for law enforcement. They're plenty tough, super simple, and they work well for almost everyone. I think it's a huge win, and I'm delighted with how the Swampfox Blade has been received so far. I'm super pleased that it is as successful as it has been, and I think if your readers are on the fence about what optic to go with on their AR, I'd ask them to do some independent research and give us a serious look. I don't think they'll be disappointed if they do.
###
Look for a future article in the near future on Swampfox's affordable LPVO offering…
We are sorry that this post was not useful for you!
Let us improve this post!
Tell us how we can improve this post?