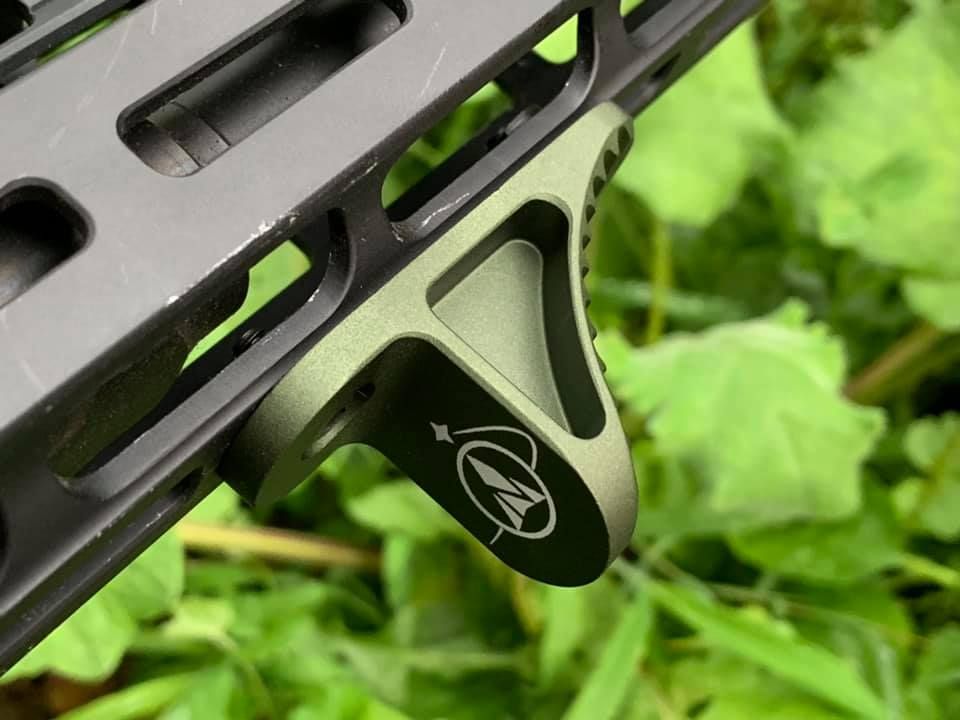 In our recent article on best foregrips for the AR platform, we listed the True North Concepts GripStop as one of the best products of its kind on the market. To learn more about the history of the GripStop, we recently sat down with the inventor and True North Concepts CEO, Nathan Murr.
Q: Nathan, can you give us the history of the GripStop?
Nathan Murr, True North Concepts – In 2013, I invented my very first thing, which was the GripStop. This was when free float handguards started to become more prevalent. I had purchased a Troy Alpha rail, and it was ridiculous because I had to bolt a Picatinny rail onto it and then add accessories onto the Picatinny rail.

I felt like I was adding more layers than should be necessary…This was around the time that using a vertical grip as a hand stop instead of a grip was becoming more and more popular in shooting circles. I had used a stubby Tango Down vertical grip for years in the Marines. I didn't need a long vertical grip when I was really only using a few inches of it. Also, I was not too fond of the idea of contorting my hand to fit a right angle. It was not a natural shape for my hand to want to grasp or press against.
It just seemed like everyone was doing the same thing – using a vertical grip as a hand stop. I noticed that some of the ones on the market did have a bit of a curve to them, but none of them had a full radius. Most of them were also too short. What I wanted was more ergonomic, would fill that dead space at the right angle, and was not terribly large.
I was thinking about what I wanted for a long time, and I found myself at Home Depot, where I bought myself a metal shelving bracket about the size I wanted. I also bought two packets of epoxy putty. That night, I sat on the couch and put aluminum foil around my Troy Alpha rail so that the epoxy wouldn't stick to it. I then proceeded to form the first GripStop, shaping it like you would Play-Doh and allowing it to dry overnight. The next morning, I paired it with my handguard, and it felt excellent. It was exactly what I wanted.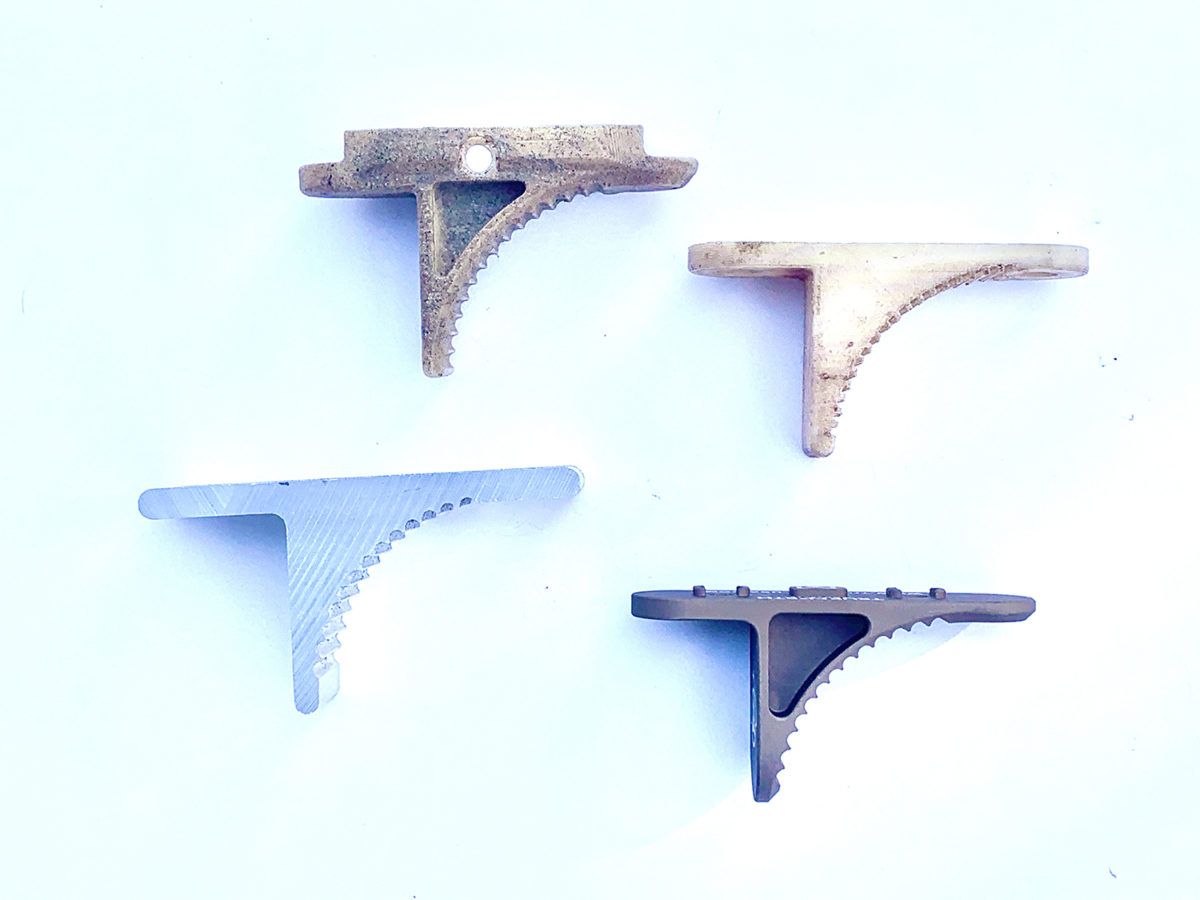 Q: Was this something that you had thought about mass producing, or was it going to be more of a one-off for yourself?
Nathan Murr, True North Concepts – As I began showing it to people, I kept getting asked if I could make them one. I didn't think anything of it. I had planned to make one for myself, and I would be the only person that liked it. I had never invented anything before. I had just gotten home from Iraq and worked at Lanco Tactical, a local gun shop. I didn't know anything about manufacturing, and I certainly never thought that I would invent something successful or popular. I soon found that I outgrew my ability to produce them while at Lanco, and it wasn't long before B5 Systems made me an offer, telling me that they wanted to license it.
The result of that was that we made it with B5 for a few years. During that time, I had gone to work with another firearms company, Kinetic Development Group (KDG), as director of business development. I was supposed to be the director of product development, but they gave me the business development job. I did not go to college for business…in fact, I never went to college at all (laughs).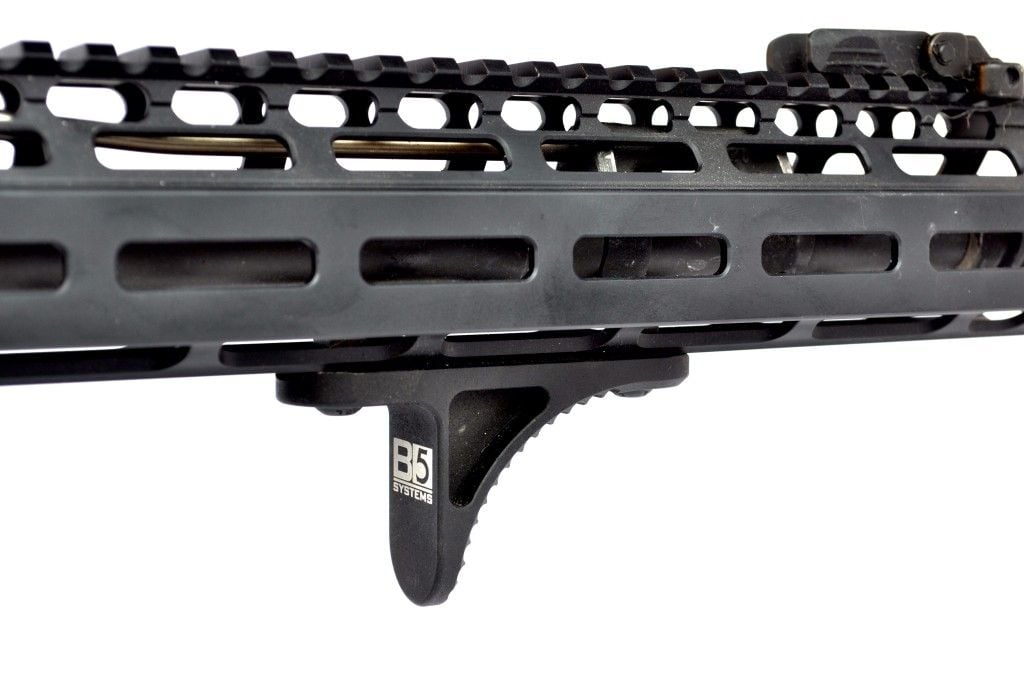 While at KDG, I invented a couple dozen things with the engineering team, and it turned out that I had a knack for design work. It got to the point when I started asking myself, why am I doing this for other people?
My licensing agreement was coming to an end with B5, and I thought that if I was ever going to do anything with the Grip Stop, now was the time to bring it under my own banner. A few other guys and I started a partnership that we called True North Concepts, and the first product that we started making was the GripStop. There had been a few things that I always wanted to change with the GriStop, and I was able to do that.
I would say that after all these years, the current version is the one I am most happy with. I feel like it is made to the highest standard and best quality. I am very, very exacting about everything that goes into the product. It's 100 percent made here in America.
It's machined here. I source my M-Lok nuts from a machine shop here domestically. My packaging is even American-made. That was a big goal of mine for True North…the idea that if I could make it in America, regardless of what it is, I want to do that. With the Grip Stop, not only was I able to do that, about 90 percent of the work is done right here in my home state of Pennsylvania.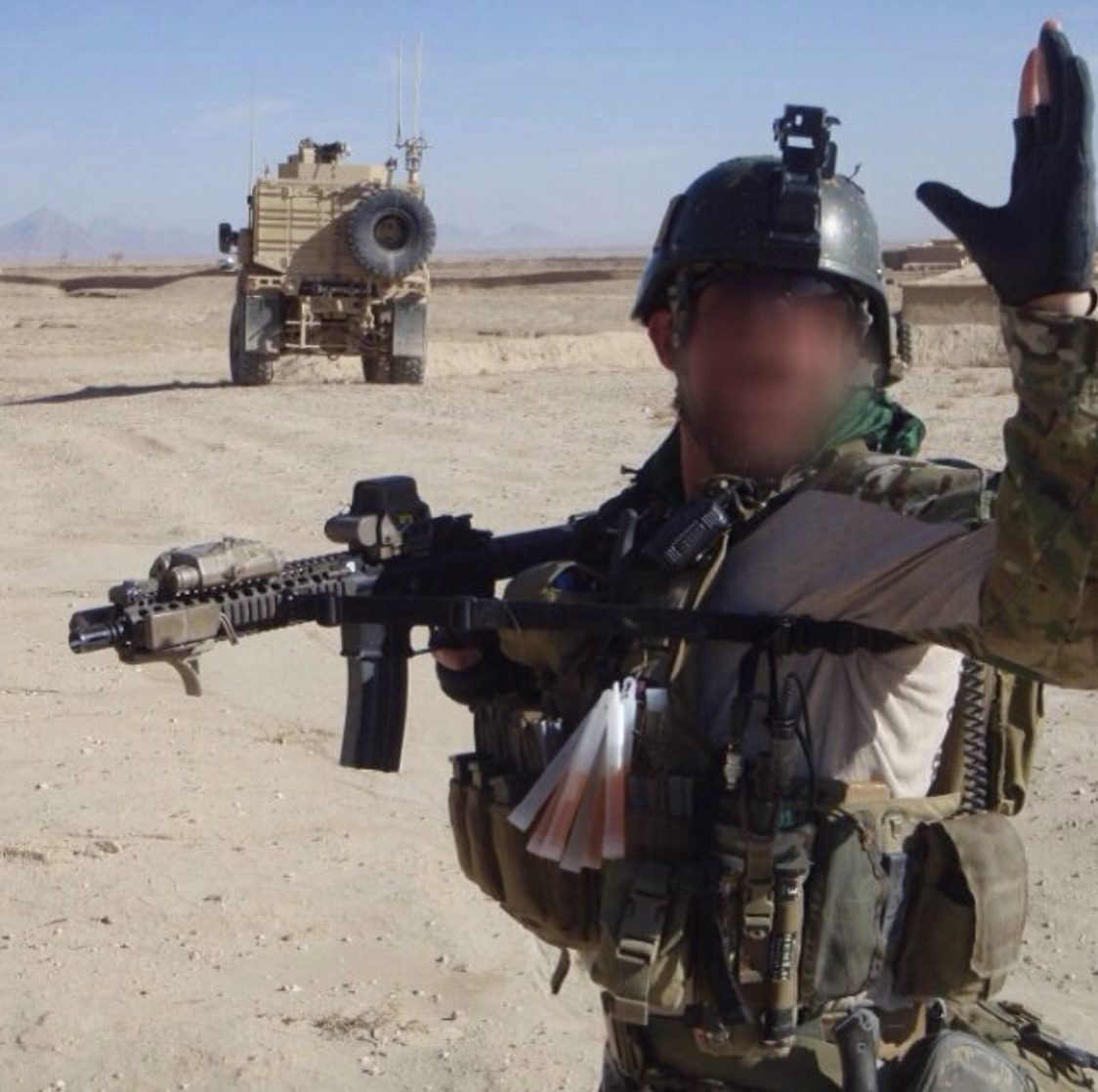 Q: For the price and materials used, the GripStop seems like a great value. Can you talk about that?
Nathan Murr, True North Concepts – We make it out of 6061 T6 aircraft grade aluminum. It's American-made aluminum, not Chinese. It's important to me as an American, veteran, and patriot to keep everything American. 6061 has an excellent strength to weight ratio, and it's a very durable material. It's why they build aircraft out of it. If you take my Grip Stop and put it against something from the competition made of polymer or G10, there would be a minimal weight difference.
A fringe benefit of that is if I ever try to sell anything to the military or to get an NSN assigned to it, anything that we sell to the United States government has to be very compliant and domestically produced. It's easier to make things 100 percent American-made if you have the goal of selling it to the military down the road, then having to scramble later should they approach you about your product. It's easier to do it the hard way on the front end. The unfortunate thing is that it is also the more expensive way. (laughs)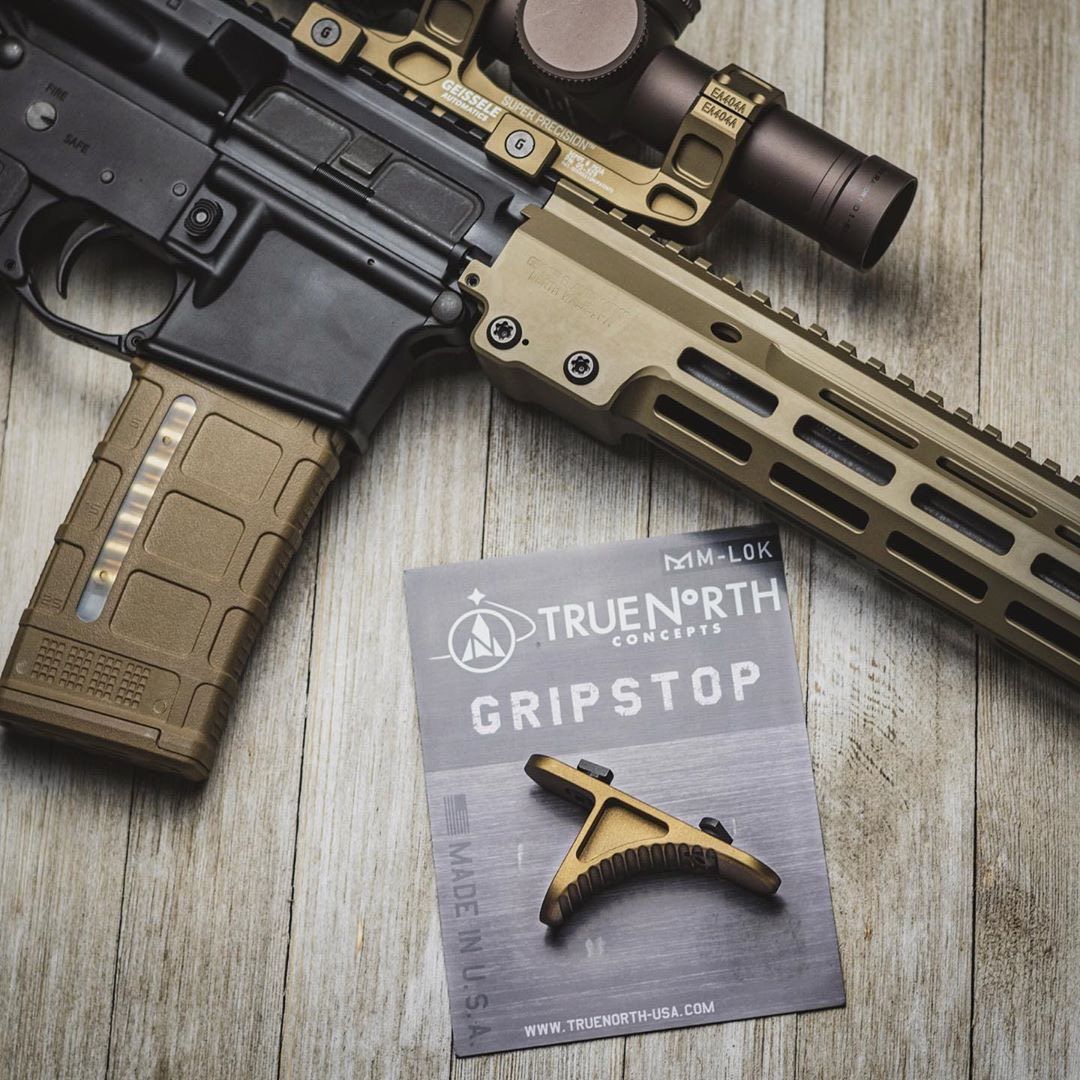 Q: Do you get pushback about it being made from aluminum vs. polymer?
Nathan Murr, True North Concepts – One thing I do hear from some is that they don't want a metal GripStop because it will heat up. One of the reasons the GripStop has a little triangle cut out inside is because I have gotten guns so hot on fully-automatic that I could not stand touching the polymer rail covers…the GripStop dissipates the heat. Being made of aluminum, heat radiates off the barrel onto the handguard. The handguard absorbs the heat and transfers it to the Grip Stop. Usually, the Grip Stop is the last point that the heat reaches, but it's also the fastest to cool down.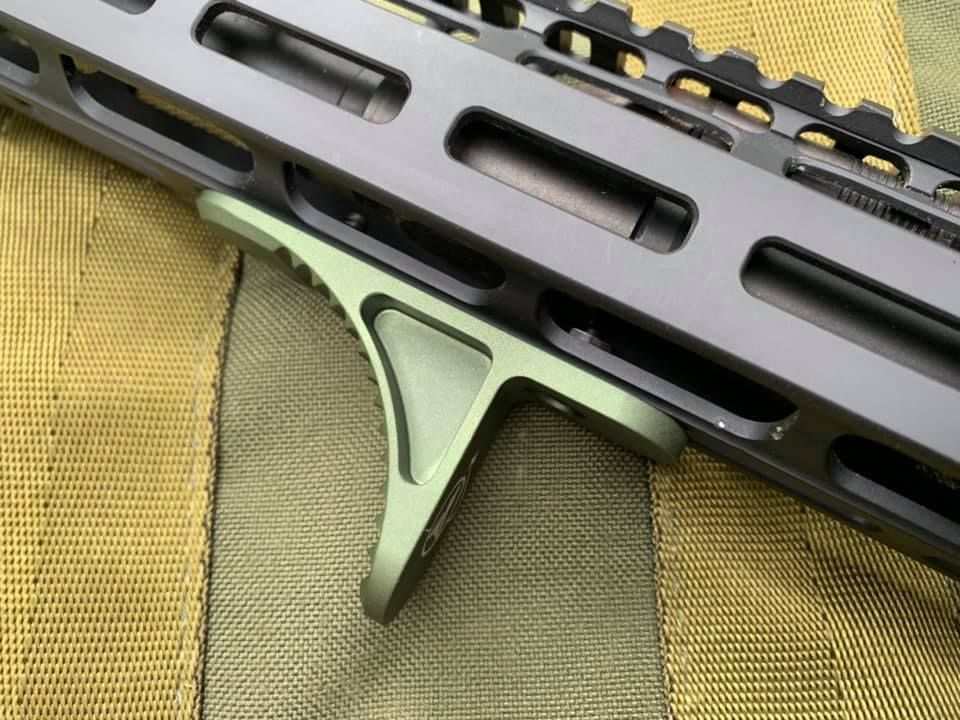 Even though the GripStop is a very small thing, there is quite a bit of surface area. That surface area does a lot to cool it down very quickly. I have never gotten a GripStop so hot during sustained fully-automatic fire that I couldn't hold it with my bare hand. Alternatively, I've gotten the same gun so hot that I couldn't have my hand touch polymer. I've had polymer to the point where it was about to melt…
Another thing is that while there have been many high-strength polymers on the market when I was designing the GripStop, I did not trust any polymer back then to hold up. I wanted to make something that was combat-grade from the get-go. I was concerned about polymer holding up in the long-run, seeing how people use these stops as barrier stops and how they slam them against things like sheet steel and concrete. I felt that the polymer could get damaged, and you'd have the potential to hurt yourself on sharp plastic if it gets chunked or gouged.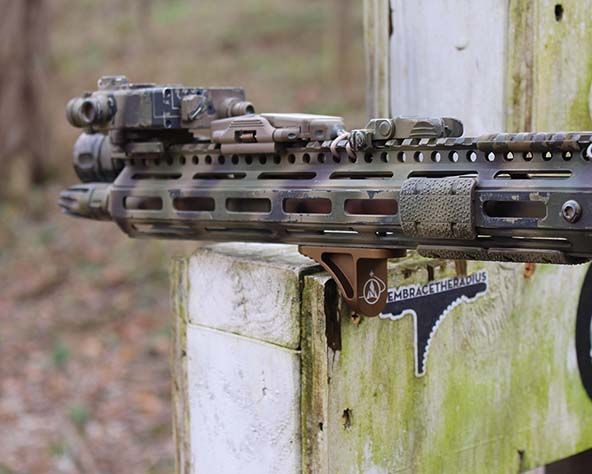 More than just being 6061, The GripStop now features at Type III Mil-Spec anodizing is the hardest you can apply to any aluminum part. It's not only a color surface treatment. It tempers the aluminum. It makes the outer surface of the aluminum harder than the inner core.Now, I would love to do a titanium version, but it would be expensive (laughs) and price it out of being something your average consumer wants to pay.
All said, to this day, I have yet to receive a single Grip Stop back broken. The current True North version of the GripStop has an unconditional lifetime warranty for the product. If you break it, you get a replacement.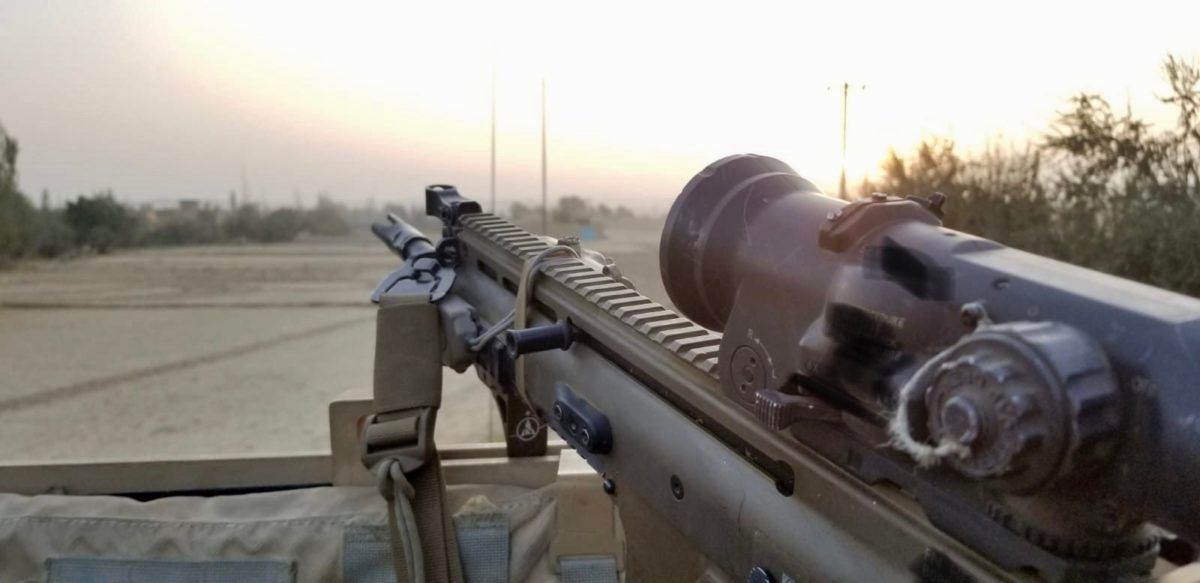 Q: So, wrapping up, how has the GripStop changed your life?
Nathan Murr, True North Concepts – The GripStop was the catalyst for change in my life. It was the first thing that made me realize I could blaze my own trail, and I could be my own person. When I came home, I had a really rough time trying to find a job. I couldn't even get a job as a barista at Starbucks.
I remember writing on the application that I "made delicious gourmet coffee in austere conditions on four continents." (laughs) I'm a coffee guy. They called me the 'field barista' because I made coffee anywhere we went…Iraq, Africa, you name it. I was always the guy firing up a little field stove making coffee. When I couldn't get a job as a barista at Starbucks once I was home trying to find work, that was terrifying and unsettling.
Being a Marine, there was this idea that perhaps I should stay in my lane and do as I was told, rather than do something big and influential to stand out. So, to have a moment in my life where I invented something out of a shelving bracket and some epoxy putty and to have everyone want one was eye-opening. I can remember having the thought that perhaps I was onto something. It was what unlocked the door for my career. I found something I had a knack for. Today, I can call friends in any branch of the service, Coast Guard, Army, Air Force, Marines, Navy….and they all use the GripStop. I'm really proud of that.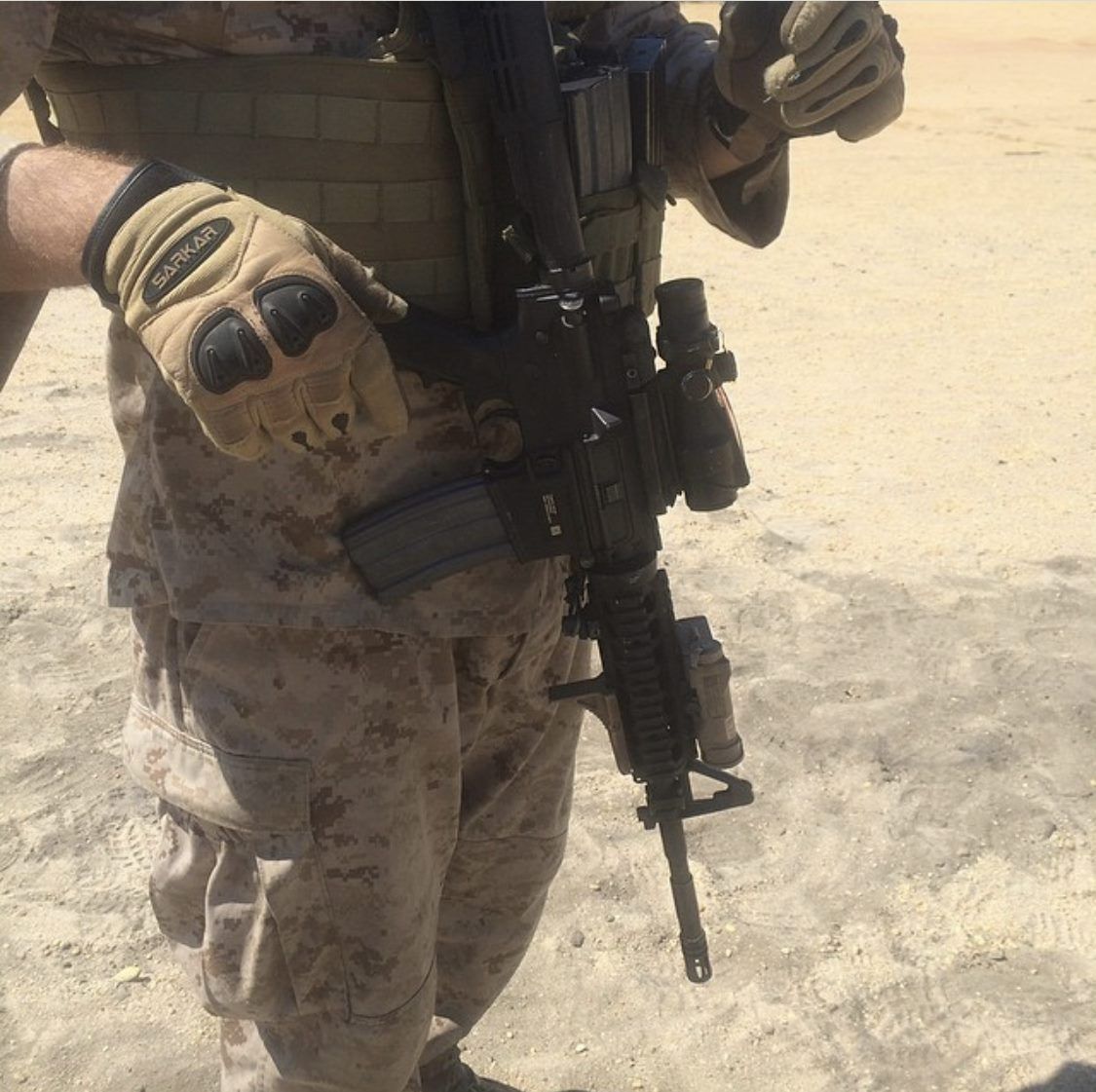 Q: I can imagine being very proud of that, but that comes with a great sense of responsibility too, right?
Nathan Murr, True North Concepts – To know that something that I invented is being carried into harm's way is pretty cool, but it's also a huge moral responsibility. I had pieces of gear break while I was in combat. When I'd get back and write an angry e-mail at an internet café to whoever, people didn't seem to care. They blew me off. Because no one wanted to listen to me then, I try to listen to everybody now. If someone wants to take the time to bring an idea or a concern to me, I listen. It's a part of what we do now at True North. First, we try to identify a problem, and then we work to solve it in a way that makes sense to the satisfaction of the customer.
I design everything as if it is going to see combat. If someone places an order online, I don't know if it is going to be repackaged and put in a care box and sent to Afghanistan, put on a patrol rifle for a cop in Indiana, or if it's going to be placed on a rifle that someone will use to defend their house from a home invasion. I just don't know. I want to meet the highest standards. If what I do won't fail in those situations, I am confident it won't fail elsewhere.
###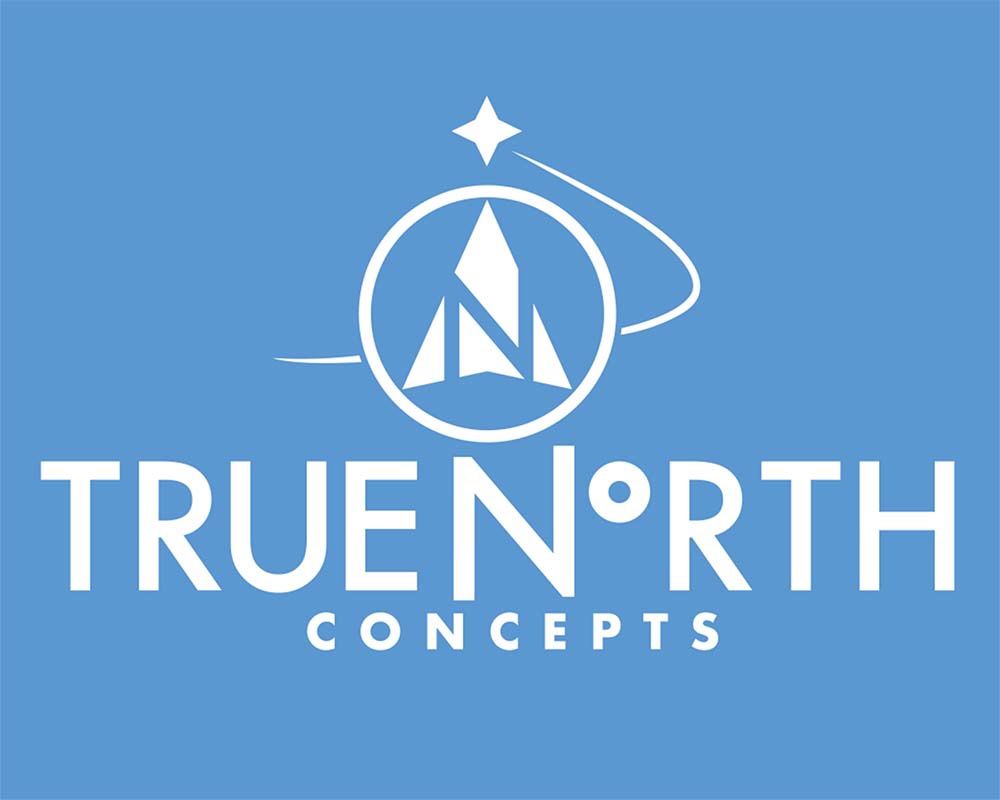 We are sorry that this post was not useful for you!
Let us improve this post!
Tell us how we can improve this post?