California firearm compliance…To put it mildly, California is not recognized for being a state with liberal gun regulations; rather has some of the strictest ones in the nation. In May of this year, a California appeals court upheld a state-wide modern sporting rifle ban. In California, owning an AR-15, unfortunately, demands navigating through a series of regulations in a struggle to remain legal in the eyes of the state.
Even so, Sunshine State enthusiasts still have access to semiautomatic AR-15s provided they are prepared to purchase a model that complies with state laws governing fixed-magazine or featureless rifles.
To learn more about California-compliant guns and hoops our California readers are compelled to adhere to when it comes to firearms, Dirty Bird Industries, a well-known California/South Carolina-based retailer, sent us the following info. Please be aware that The following information does not purport to be legal advice, nor does it guarantee that it adequately sums up the current legislative and legal landscape in the state of California.
California firearm compliance Via Dirty Bird Industries:
California firearm compliance stand as a distinctive benchmark within the United States. Grasping the intricacies of these laws is essential for gun enthusiasts, collectors, and the public alike. At the forefront of this mission is Dirty Bird Guns & Ammo, a firearms retailer committed to providing Californians with compliant and top-tier firearms.
California firearm compliance – California Compliant Handguns
One pivotal facet of California's firearm laws revolves around handguns. The state maintains a designated list known as "the roster," which enumerates handguns approved for sale within California:
The Roster: This compilation encompasses handguns rigorously tested and sanctioned for sale in the state. Each firearm listed meets California's stringent safety and functionality criteria. You can explore the roster on our website.
Exemptions: It's important to note that exemptions to this roster exist, permitting specific individuals like Law Enforcement Officers (LEOs) and active military personnel to acquire handguns not featured on the roster.
Popular Compliant Handguns: Dirty Bird boasts an extensive assortment of sought-after California-compliant handguns. Peruse our collection to find the ideal fit for your requirements.

California firearm compliance – California Compliant Rifles
Rifles, too, are subject to distinct regulations in California:
Bolt Action and Lever Action Rifles: All bolt action and lever action rifles with a barrel length of 16 inches or more comply with California law. Our website showcases a diverse selection of bolt-action and lever-action rifles that meet these specifications.
California Compliant AR15 Rifles: The AR-15, a widely popular rifle, comes with specific stipulations in California. These requirements primarily fall into two categories: featureless and mag lock compliance. A California-compliant AR-15 typically needs to have a fixed magazine or a mag lock device that prevents quick removal of the magazine. Additionally, it should not possess certain features like a flash suppressor, collapsible stock, or pistol grip.

Featureless: A featureless rifle is designed to avoid classification as an "assault weapon" under the state's laws. To be considered featureless, a rifle must not have certain characteristics. Featureless rifles lack specific attributes such as flash hiders, pistol grips, or vertical foregrips.
Mag Lock Compliance: This means the magazine cannot be easily removed without disassembling the firearm action. Compliance might involve installing a fixed magazine device. This entails having a mechanism that necessitates disassembling the firearm to remove the magazine.

To get a broader overview of California firearm compliance in regards to the AR-15/AR-10, we spoke with Dirty Bird founder and owner, Dustin Pitcher:
"In order for your AR to be California compliant, it needs to be either featureless or mag locked/fixed magazine. Because I live with it every day, these rules are something that I am able to quickly grasp, but there are so many people that come into our shop and they are not aware of the latest rules and regulations regarding ARs and semi-automatic rifles that have "features" according to California law. These features include things like pistol grips, telescoping stocks, flash hiders, and foregrips. There is also a lack of awareness about fixed magazines and the fact that if your AR has a fixed magazine, you can have whatever else you want on it in regards to features. So, all featureless guns are California compliant, but not all California compliant guns are featureless."
"If it's featureless, you can have a standard magazine release, which means you can swap mags easily and quickly. However, if it is not featureless and you have a mag lock, I think that situation could potentially cause issues. I believe that with a fixed magazine, if you have a malfunction, what's the first thing you should probably do? Pull the magazine and begin to work on clearing the malfunction. You can't do that. So, for me, it is a safety issue, being in a situation where your gun is basically unusable in a case where seconds could potentially mean life or death."

"On many of our builds today, including our Dirty Bird ARs, these rifles utilize the CompMag, California-compliant fixed, side-loading magazines. They have a mechanism by which you can release magazine follower tension, which is the same as dropping the mag. You can load it without removing it and release follower tension in the event of a malfunction. Using it, you can then keep your rifle featured pistol grip, forward grip, retractable stock, and flash hider, instead of unfeatured.
Personally, I think you'd still want a featureless build for a home defense build. However, reality is that for most buyers, looks do matter, and they much prefer the look of the featured build. There's just no way around the fact that these featureless rifles look rather stupid."

California firearm compliance – California Compliant Shotguns
Navigating shotgun compliance in California is relatively straightforward:
General Compliance: Most shotguns inherently comply with California regulations. However, there are specific criteria for particular shotgun types.
Pistol Grip and Detachable Magazines: Shotguns equipped with a pistol grip and detachable magazines must undergo mag-locking to align with compliance standards.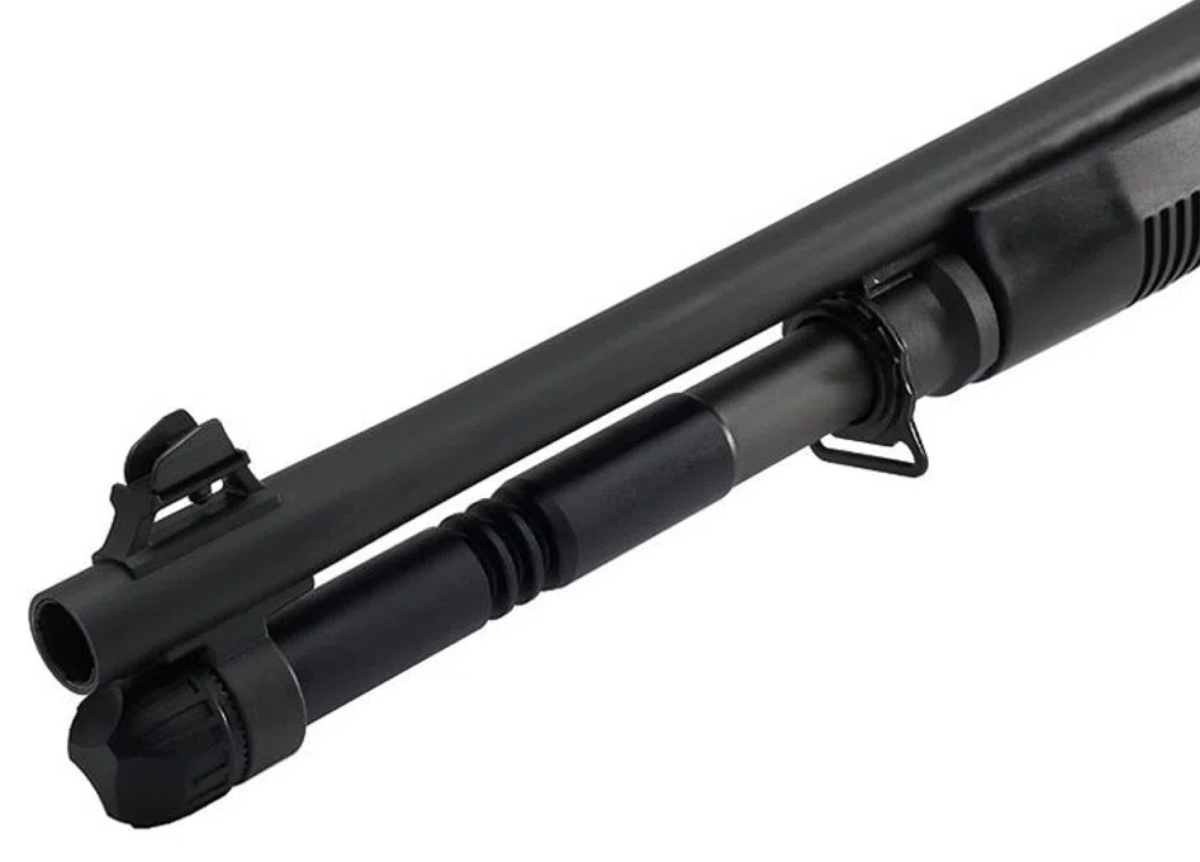 California firearm compliance – Middleman Service
For firearm owners possessing non-CA compliant weapons, Dirty Bird offers an exclusive Middleman Service. Simply ship your firearm to our South Carolina location, and our team of experts and gunsmiths will adeptly modify your firearm to adhere to California's compliance standards.
California firearm compliance and California's firearm regulations may appear intricate, but armed with the right knowledge and resources, they become navigable. Dirty Bird is dedicated to providing high-quality, California-compliant firearms and educating consumers about the state's firearm laws. With our guidance and extensive selection, customers can responsibly and lawfully exercise their Second Amendment rights.
###
We are sorry that this post was not useful for you!
Let us improve this post!
Tell us how we can improve this post?