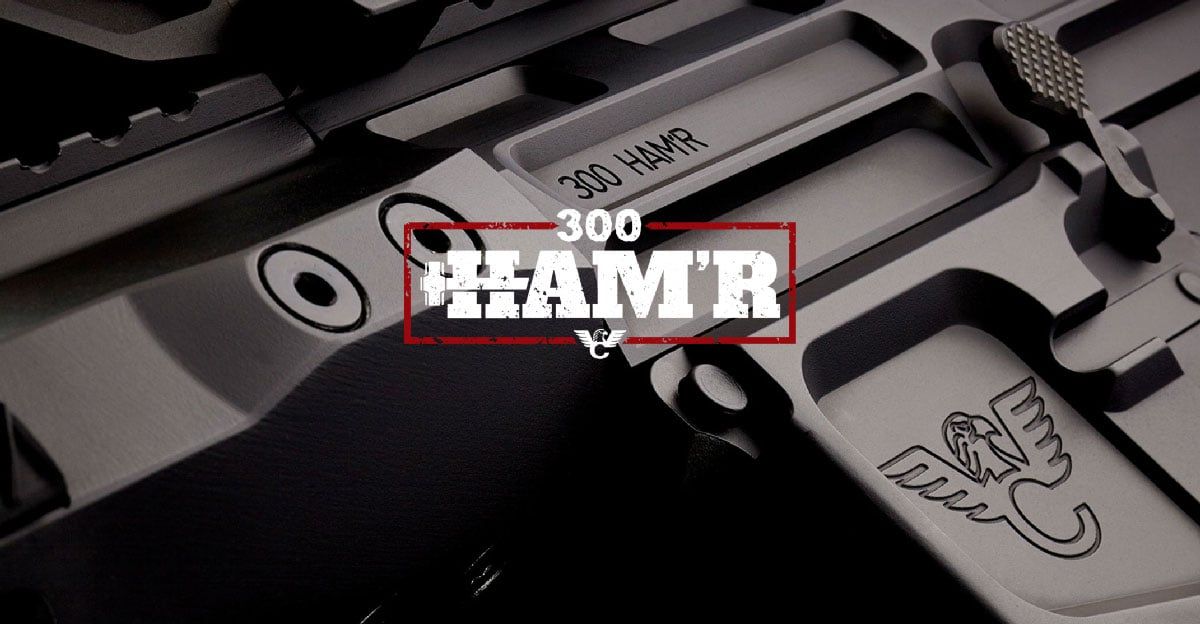 Bill Wilson is at it again.  It seems like we just read about the new Wilson Combat chambered in .458 HAM'R…and now comes word of the 300 HAM'R…based of the 5.56 cartridge.
Wilson Combat says the powerful and accurate round is as effective as a .308, exceeding the ballistics of the legendary 30-30 Winchester.  From the field results they've gathered so far, this seems an accurate assessment.  
For those who hunt potentially dangerous animals like hogs with their ARs, innovative rounds like this that come about from top-tier companies like Wilson Combat is super exciting, with some calling this round a real game changer.  To me, it also says something about the overall health and exciting state of the industry where things like this are coming to market.

One can laugh at why a round like this is "necessary,"  but actually being in the field, having a firearm that can act like a proverbial hammer is very, very comforting.  

My first time hunting hogs seeing my 5.56 have almost zero impact on a hog I felt I hit square was a real eye opener for me.  Sure, some hogs dropped, but a few ran a bit farther than I imagined they would based on where they were hit.  I'm willing to admit fault, but my next hunt found me armed with a beefier sidearm and a rifle chambered in 300 blackout.  My results with it were a night and day difference.  I can only imagine how much more impressive this new Wilson Combat round is…but every sign points to the 300 HAM'R being a near perfect hog killer.  
From Wilson Combat: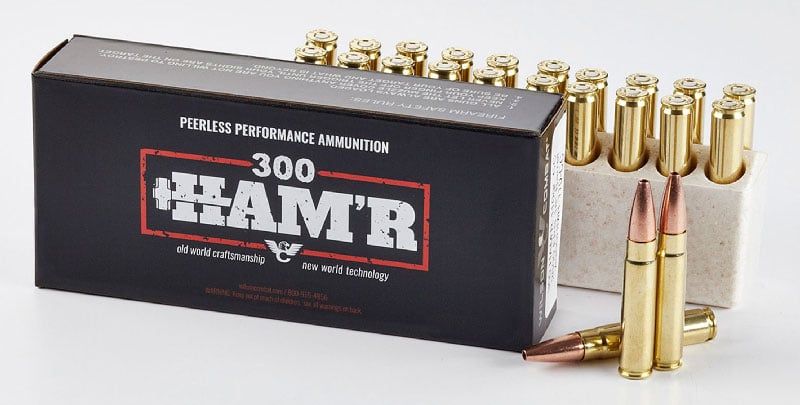 "The 300 HAM'R® was developed for optimal terminal performance and offers near .308 Winchester effectiveness, amazing accuracy and low recoil in the lightweight and compact WC15 platform.
Due to the optimization of bullet weight to barrel twist, accuracy has proven to be outstanding. Sub one-inch groups are the norm with multiple bullet choices for varying applications such as hunting, target shooting and tactical use. Undoubtedly the 300 HAM'R will be compared to the popular 300 BLACKOUT or 7.62×39 and as the comparison charts below indicate, ballistics of the 300 HAM'R far exceeds the 300 BLACKOUT and 7.62×39 in both velocity and energy when utilizing 110-150gr bullets."
We are sorry that this post was not useful for you!
Let us improve this post!
Tell us how we can improve this post?