Aimpoint has revealed the 50,000 hour Aimpoint Acro P-2…retail is $599. We can see this being a good option for PDW-style ARs, but also seems to be a perfect option for running offset due to its build quality, features and battery life. Time will tell.
Via Aimpoint:

The Aimpoint® Acro P-2 is the next generation in the Acro series with an optimized technology. With the new battery size of CR2032 and new diode technology the Acro P-2 will last for 5 years of continuous use on setting 6/10 (daylight setting) . The new design of the Acro P-2 makes the system submersible to 35 meters (115 feet). The new LED gives you a brighter 3.5 MOA dot.
In addition to use as a primary optic on handguns, the Acro P-2 can be mounted on carbines, shotguns and rifles or utilized as a backup sight on magnified scopes and thermal imagers. The sight can be mounted on a wide range of optics-ready handguns using adapter plates. It is night vision compatible, and the dot can also be turned up for use in bright sunlight.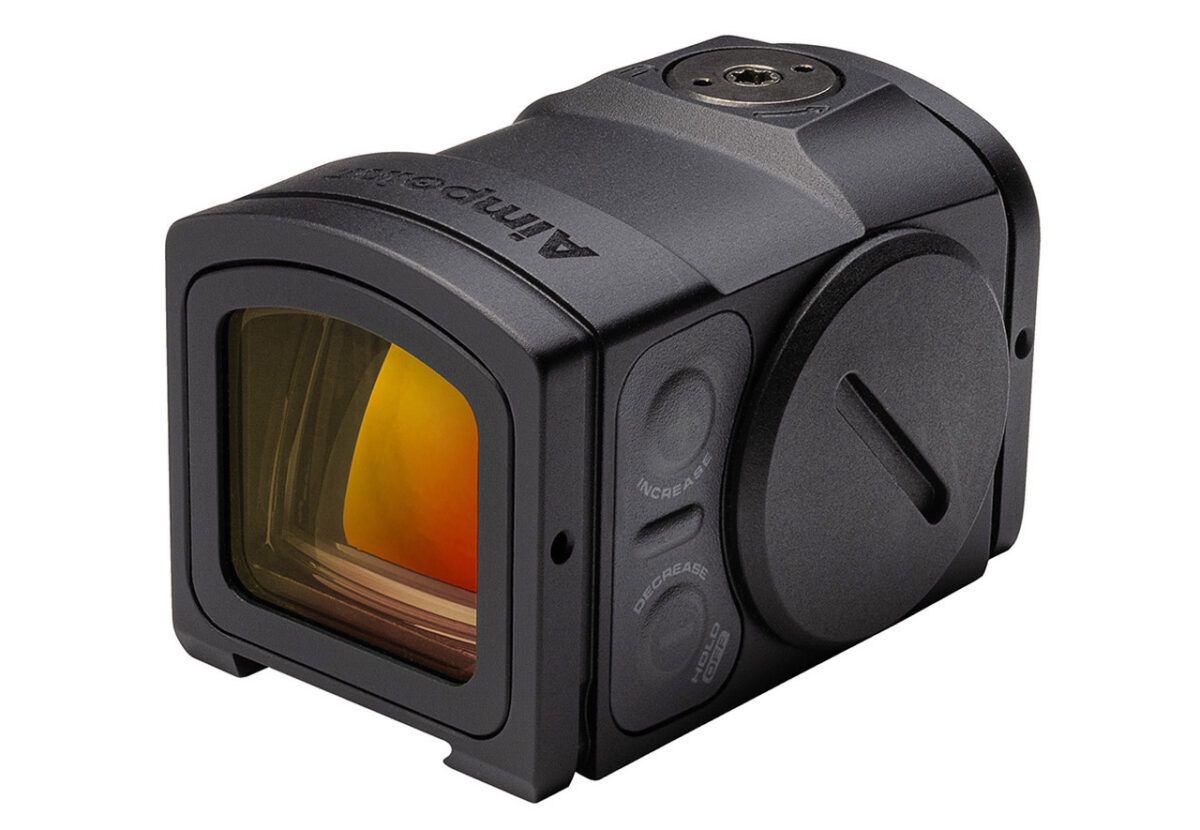 Aimpoint red dot sights are operationally parallax-free, which means the visible dot remains parallel to the bore of your weapon no matter what angle your eye is in relation to the sight. Therefore, the user never has to worry about centering the dot inside the sight. If you have a proper zero, when the dot is on the target, so are you. Aimpoint red dot sights increase confidence by allowing the shooter to focus on the target while keeping both eyes open, fully situationally aware at all times. Users can achieve first round hits faster with greater confidence.
Battery type: CR2032 battery (battery included)
Battery can be quickly changed without removing optic
Variety of mounting options sold separately
Optimized for pistol and applications which require a low-profile red dot system
Fully enclosed housing protects all electronic components of the sight from all elements
Sealed optical channel protects the optic from rain, mud, sand, or snow
7075-T6 High-strength Aluminum Hard-anodized
10 brightness settings: 4 night vision compatible settings and 6 daylight settings
1X (non-magnifying) operationally parallax free optic
Submersible to 115 feet (35 meters)
Temperature span -49°F to +160°F
Weight 2.1 oz / 60 g (sight only)
Size 1.9" x 1.3" x 1.2" (L x W x H)
We are sorry that this post was not useful for you!
Let us improve this post!
Tell us how we can improve this post?