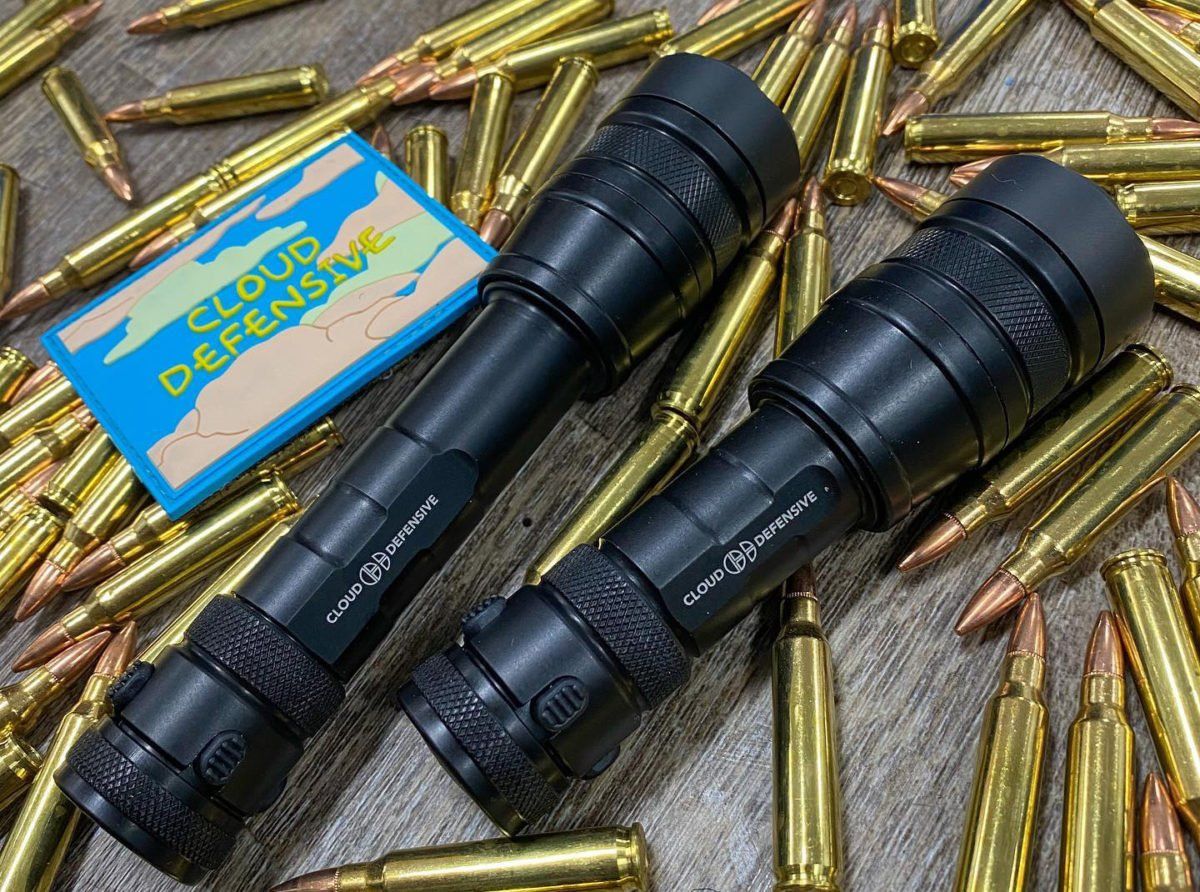 Cloud Defensive has recently launched its newest product – the REIN. The REIN (Rail mounted Environmental IllumiNator) is a powerful, durable, innovative, and complete weapon light system that comes to market after over two years of development following the launch of the Cloud Defensive OWL weapon light. To learn more about the Cloud Defensive REIN, we recently sat down with Cloud Defensive CEO, Sean McCauley.
Q: Sean, after the success you've seen with the OWL, how did the idea for the Cloud Defensive REIN come about?
Sean McCauley – Cloud Defensive – The OWL was an answer to a problem we perceived in the market. We felt like it had not been done. We felt like there were needs that had not been addressed previously, so we decided to go ahead and take on the challenge. It was a long, two-year process to get it out. During that process, we very quickly learned that for as great as the Cloud Defensive OWL is, it is just not for everybody.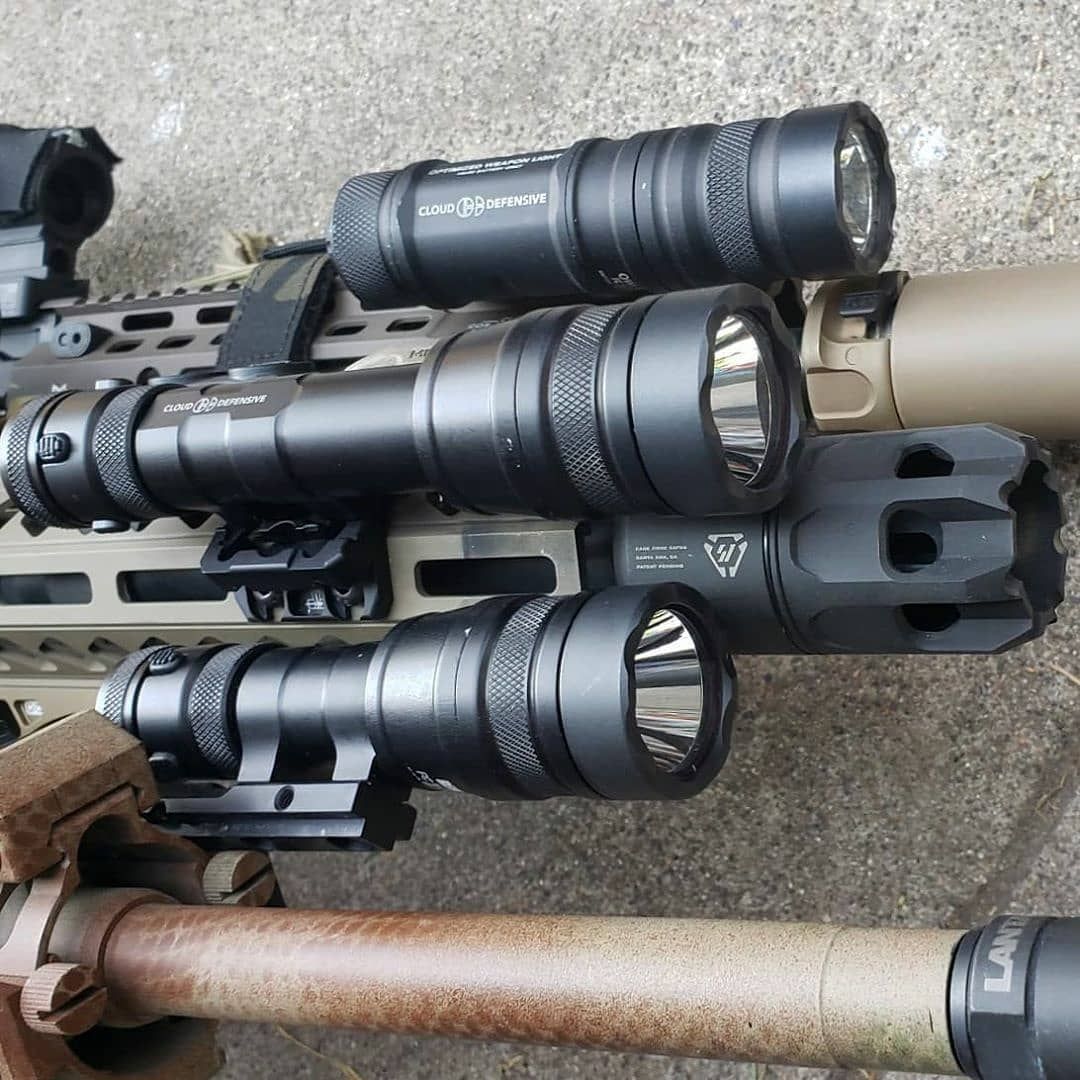 For example, if you have a 16″ gun and you have shorter arms, you might not want to mount the OWL to the front end of your rifle, only to struggle then to reach it. You might want to mount your switch further back.
Those who are running IR systems were another significant demographic of shooters who have different needs, and the OWL was never intended to be that sort of device. We knew that we would need a few different products for us to offer a truly world-class solution for every type of long gun on the market. The OWL came first, and the Cloud Defensive REIN would come afterward.
In terms of development time, well over two years of development time went into the REIN. It went through at least 14 different evolutions to get it to where it is today. The REIN first started as something that held two CR123s; then, once we went to the rechargeable battery with the OWL, we knew the REIN would have to follow that as well. So, there were a lot of redesigns that ended up happening. Everything from the bezel ring, all the way through to the back end of the light saw a lot of attention and redesign.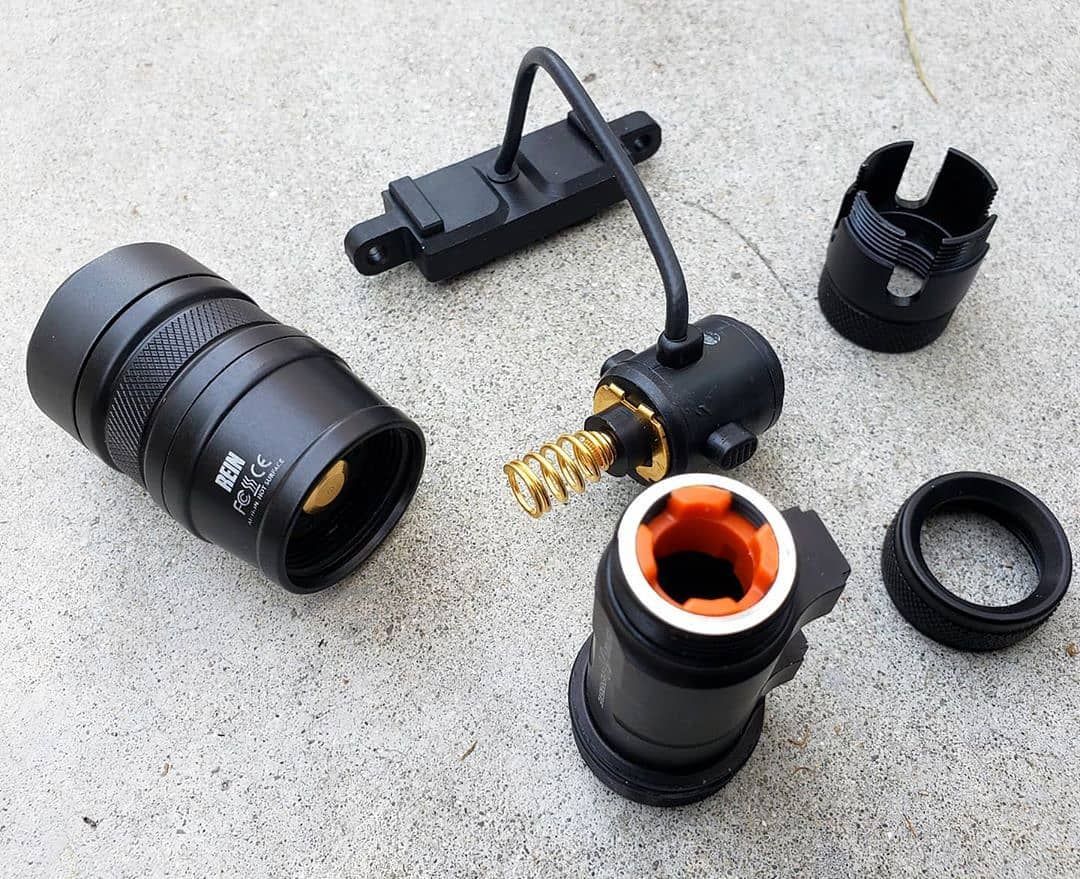 The tape switch and tail cap for the Cloud Defensive REIN were both very labor-intensive. We did not want to do anything that had been done before. But this was not because we just wanted to be different. Instead, we took this approach because we felt there were some liabilities in a traditional weapon light set up that needed to be addressed.
One of the things that I think makes us unique at Cloud Defensive is that not only do we design our products, but we are also shooters. It's our passion and our background. We get out to the range, and whenever we see deficiencies, it's a big red flag for us. We see clearly that something is not right, and then we make sure that we do all we can to address the issue. If you look at the REIN, its tail cap and where the cable exits, the redundancy we've built into it, I think end-users are going to be very impressed with what we've done.
We made sure the construction was as good as it could possibly be. We then turned our focus to how the light would perform. The performance was also a big focus as we developed the Cloud Defensive REIN. It has 60,000+ Candela…that's a ton of usable light downrange on-target.
Q: The tail cap and remote of the Cloud Defensive REIN are unique. Can you talk about the design of these components?
Sean McCauley – Cloud Defensive – We have a tail cap cartridge that you insert into the back that allows you to clock the cable's location very precisely for your individual setup. You can exit the cable in the direction that you see fit and not simply have it come straight out the back of the light, which is something that I consider a liability. I say that because I see it as a common failure point.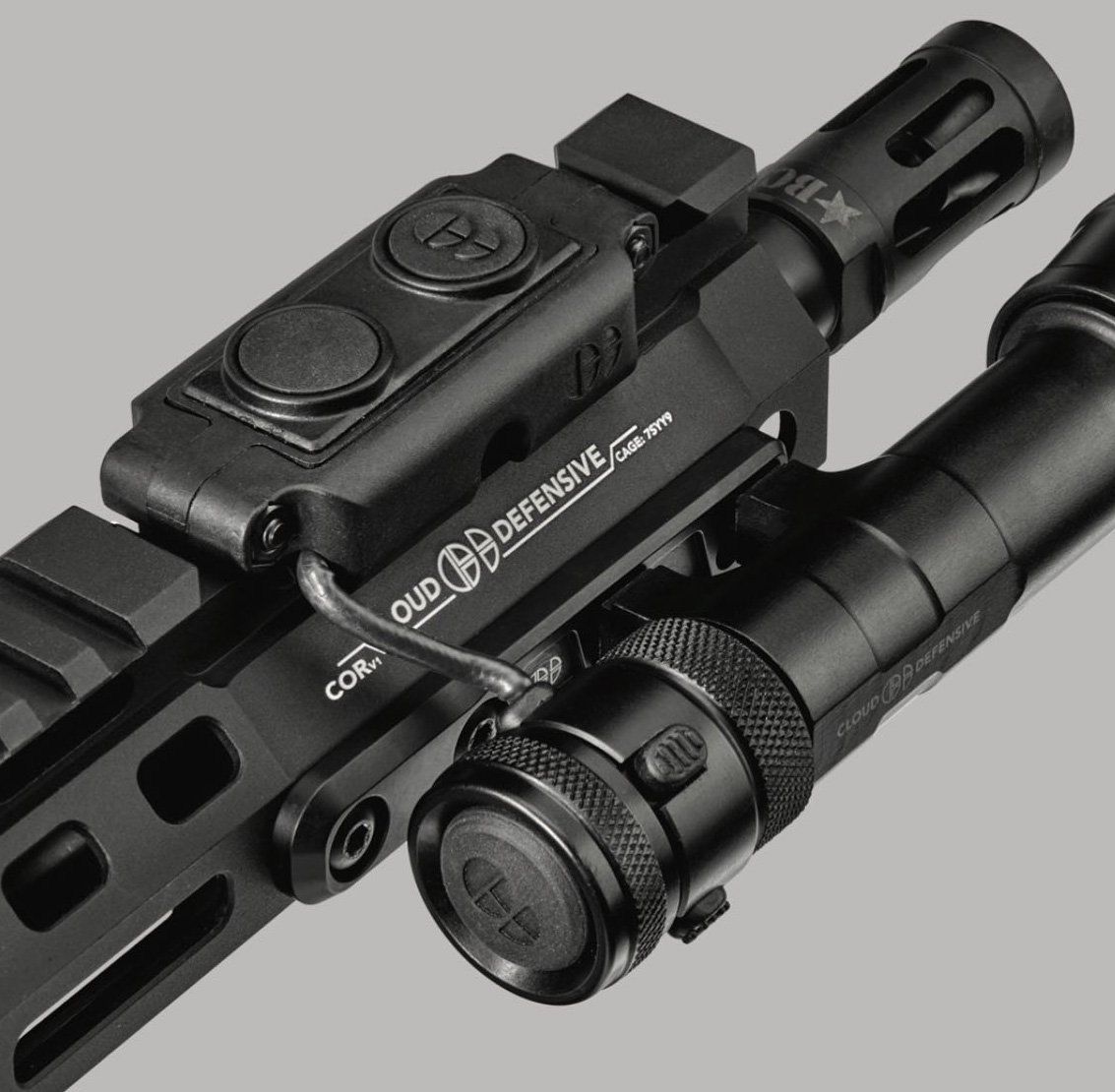 Q: Can you explain why that is a common failure point?
Sean McCauley – Cloud Defensive – That area is susceptible to impact. When cables get snagged, they tend to get caught there. So, to break from that, we decided to make our cable exit from the side of the tail cap. We didn't want to settle for a 90-degree plug, as we consider that a Band-Aid fix. Instead, we wanted to do it right, which led to a unique tail cap design for the Cloud Defensive REIN.
At the end of that cable sits our remote switch. This was another area where we wanted to do something different than what had been done in the past. We looked at what kind of functionality we wanted, and we also looked at our existing LCS line. We wanted to expand on that and make it better. The result was a 3rd generation LCS unit that we attached to the REN remote switch.
When you get the Cloud Defensive REIN and see the remote switch, one of the first things you'll notice is that the cable exits out the bottom of the switch. This typically has not been done…Having it come from the bottom removes the possibility of failure from a potential impact.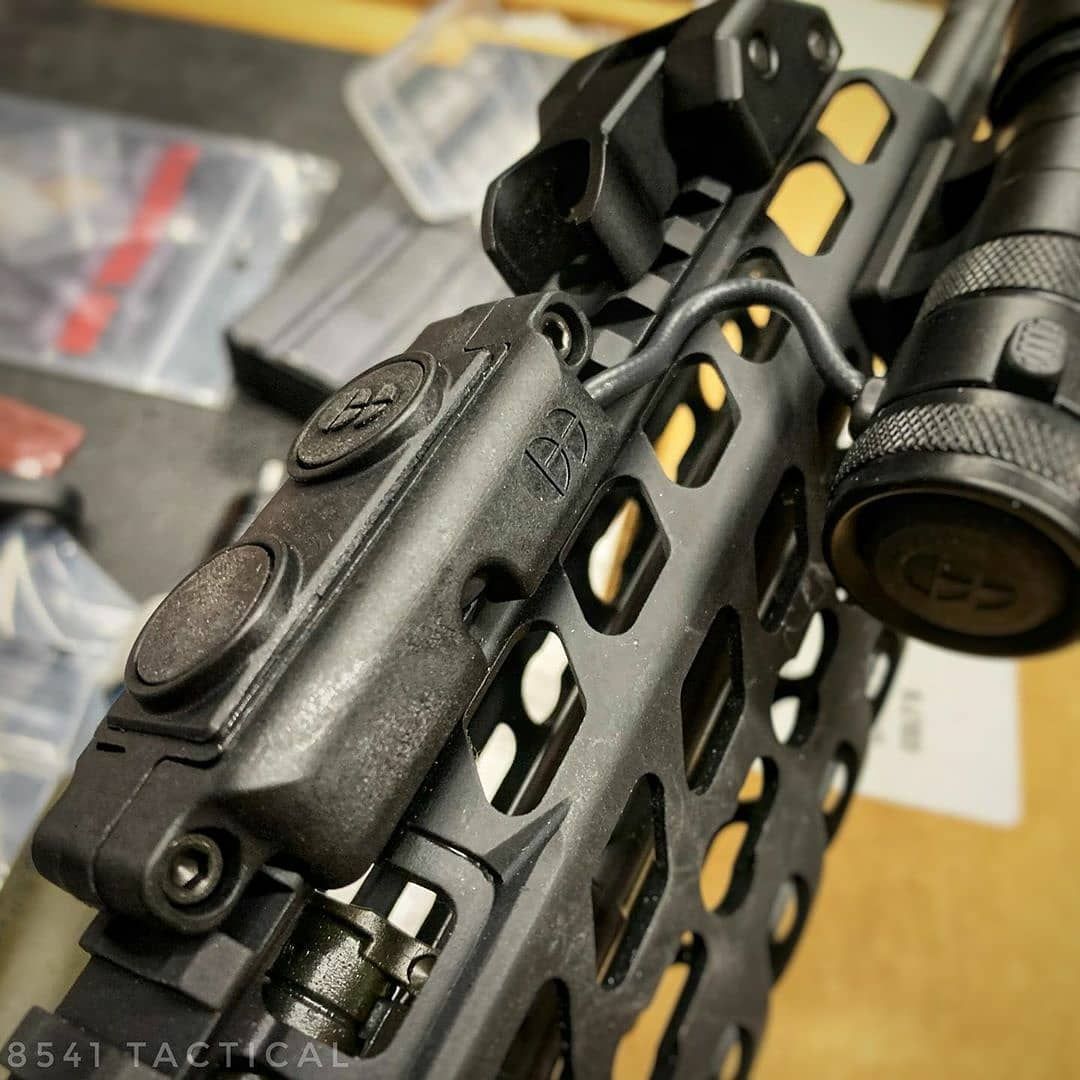 Q: Can you talk briefly about what having so much Candela in the Cloud Defensive REIN does for shooters?
Sean McCauley – Cloud Defensive – For so long, the market has been focused on Lumen output. Lumens are imperative. You have to have them. There is a definite correlation between Lumen output and performance. However, it comes down to usable light on target when it comes to a rifle…even more so when you start talking about DMRs and precision guns. One of the things that we did with the Cloud Defensive OWL and maintained with the REIN concept was that this was designed as a "rifle light," and it had to be able to reach out to rifle distances.
We were not interested in putting out a 1,400 or 1,600 Lumen light that didn't project. CQB is a thing, and your light needs to be able to perform in that environment…but when you're talking about designing a rifle light, what you create needs to be a lot more versatile than just a CQB tool.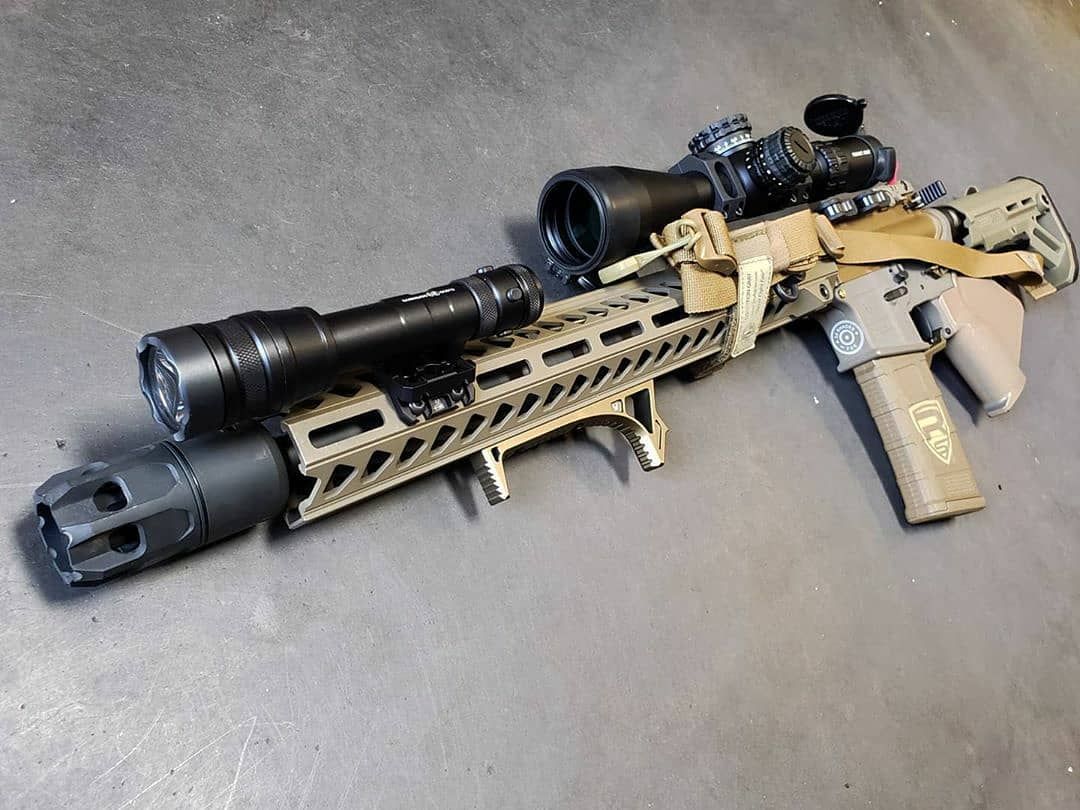 We wanted to build a light that would dominate across a variety of distances. When you put a REIN on a rifle that is equipped with a LPVO or even an optic that is more powerful, it's really incredible what you can do. It's going to make some waves, I think. It can do things that historically have not been discussed or done.
Q: Anything else you think we should discuss about the Cloud Defensive REIN?
Sean McCauley – Cloud Defensive – I'd clarify that there are two sizes of the Cloud Defensive REIN. There's a full-sized offering and a REIN Micro. The full-sized REIN uses a 18650 battery, and the Micro uses a 18350 battery. The full-sized light is definitely appropriate for most people. You'll get a better run time with it, although output is very, very similar. It's almost a negligible difference in performance there. It just comes down to how big the "gas tank" is inside of the light.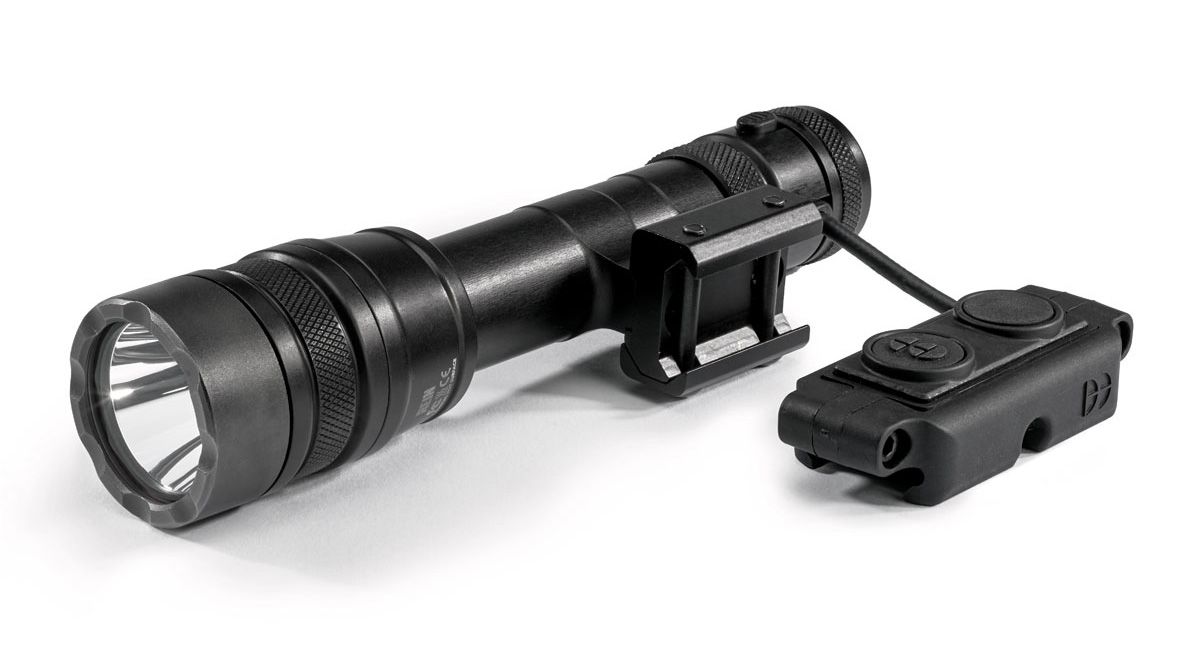 Cloud Defensive Full-Size REIN Complete Modular Weapon Light
The Cloud Defensive REIN Micro is a really cool option when you start looking at shorter platforms, like SBRs, sub guns. It's just a hair lighter as well. In addition to the two sizes of the Cloud Defensive REIN, there are also two configurations offered within each of those. We have a standard kit, which is a traditional push-button only. Then we have the complete kit, which comes with the remote switch and the 3rd generation LCS, which we discussed earlier.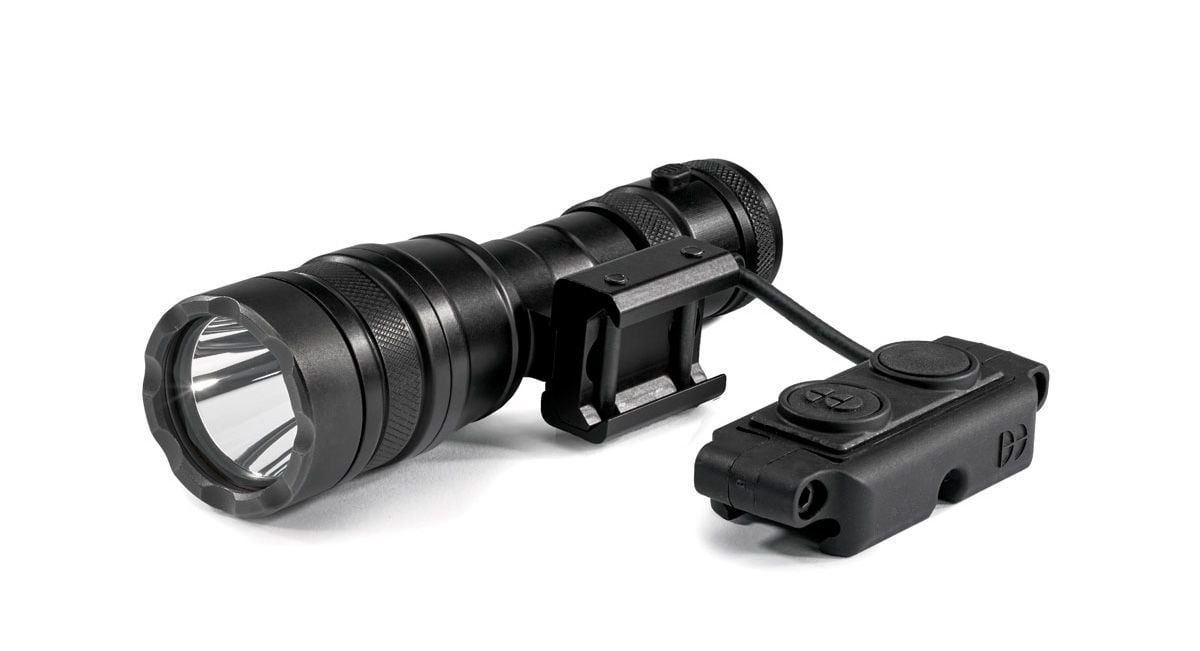 Cloud Defensive Micro REIN Complete Modular Weapon Light
One final note on that is that if they buy the complete Cloud Defensive REIN kit, they get the remote switch, but they also still get the push-button functionality on the tail cap. This was really important to us throughout the design process. We knew there was a demand to activate the light in a variety of ways should the need arise. We also made sure to isolate the two circuits electronically. What that means is that if your remote switch were to suffer a catastrophic failure, you can still operate the light through the tail cap. I think it's the small details like this that matter.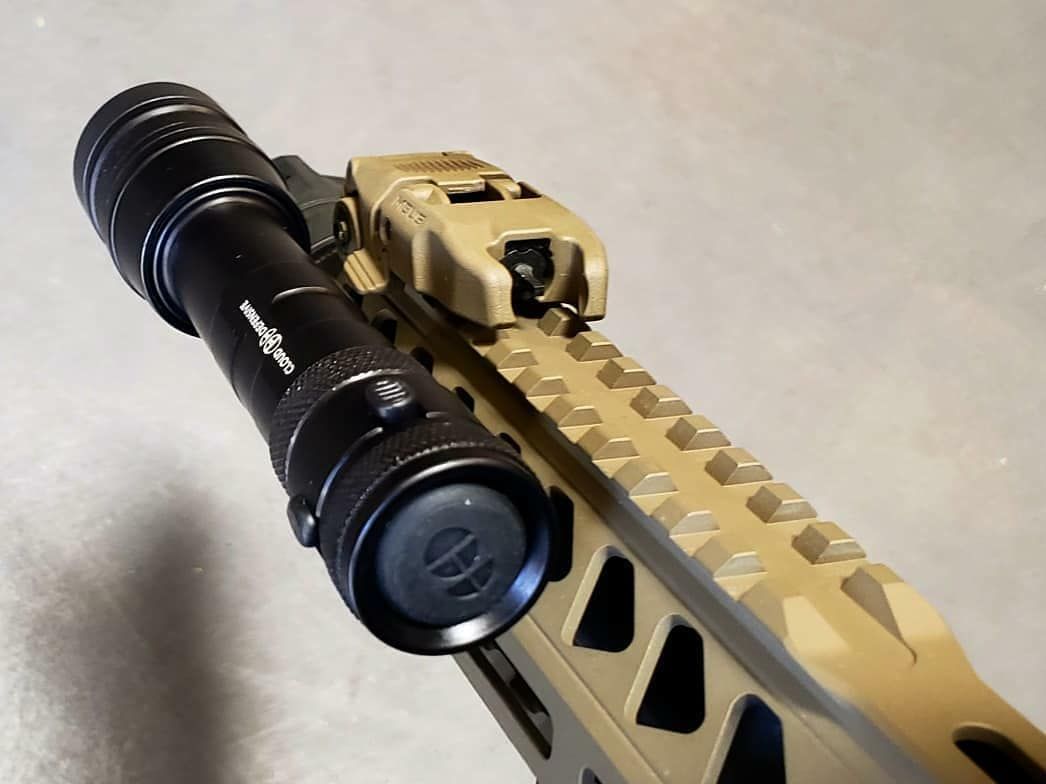 In the end, our goal with the Cloud Defensive REIN was not to simply offer just another weapon mounted light. Instead, the idea was to introduce a product that would lead people to question why other options have been seen as an acceptable standard for so long. I think we've been successful with that with the REIN and I look forward to people getting their hands on it.
###
We are sorry that this post was not useful for you!
Let us improve this post!
Tell us how we can improve this post?