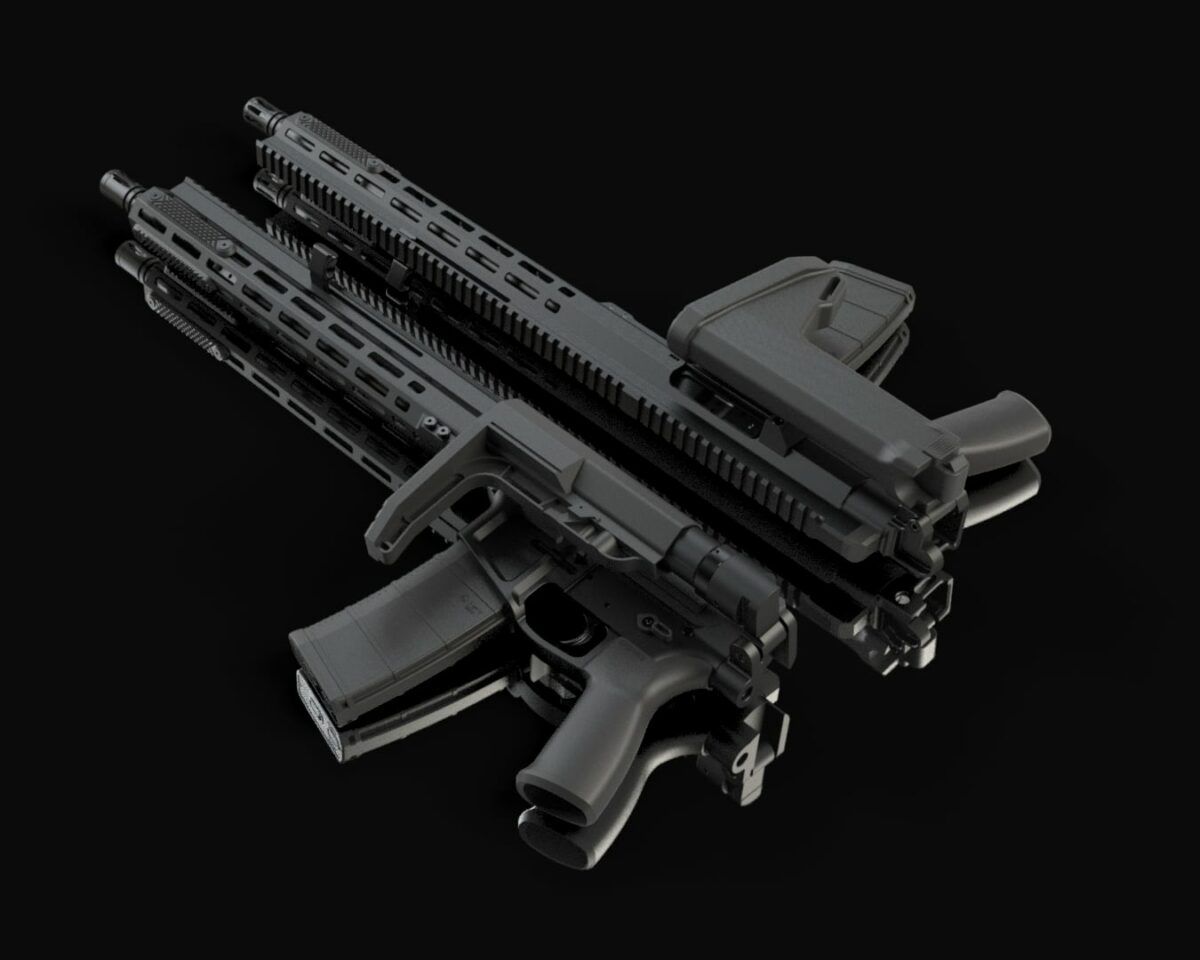 At ARBuildJunkie.com, we hold Paul Noonan and FM Products (Foxtrot Mike Products) in very high regard. it's rare to find a company that so determinedly underplays its hand while cranking out products that exceed expectations and expand on existing technology. FM Products is doing just that and has a new and exciting firearm, the FM-15 Gen. 2, on the near horizon we've been anxious to learn more about.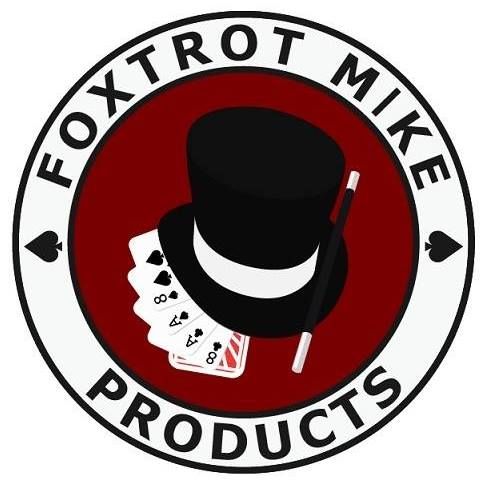 Q: Paul, thanks for taking the time to chat. Can you bring our readers up to speed on what FM Products is all about for those who may be unfamiliar?
Paul Noonan, FM Products – We appreciate the interest, and we're glad to catch up. As you know, we have a history of doing white label design for the last ten years for some of the larger OEM's in the industry. We discreetly did that work before we started our own company…we started shipping products under the FM Products name four years ago. It's just that we like to keep somewhat of a low profile. We don't need our names on things when they go to market.
FM Products did 20 million dollars last year, and business had doubled every year. We could never make enough products for our consumers. We believe, and our consumers feel that our products are better than the competition for less money, and that's how we choose to support the Second Amendment.
We have a product in our PCC, that has been our lane for the last few years, that lane is long and narrow. It's what we excelled at, and we're so proud of what we accomplished with it. We've talked with you in other articles and some videos about it.
It has the best 'last round hold open' on the market. The product sells in the $700 range, and it is superior to what our competitors are selling for $1,100-1,500 dollars.
Q: Looking back at that design, why do you think it was so successful?
Paul Noonan, FM Products – Our philosophy was that we need to do three things successfully to be a successful company. We had to care about the product, care about our consumers, and care about our people and our partners. We did that, and exactly what we thought would happen happened. Consumers figured out our product was the best, and they chose to purchase it.
We've always wanted to make and release many designs we have patented over the years, but we've never had the capacity to, and we recently expanded and moved into a 30,000 square foot shop, and we doubled our capacity. This allows us to offer a 5.56 rifle that has been in development now for over eight years.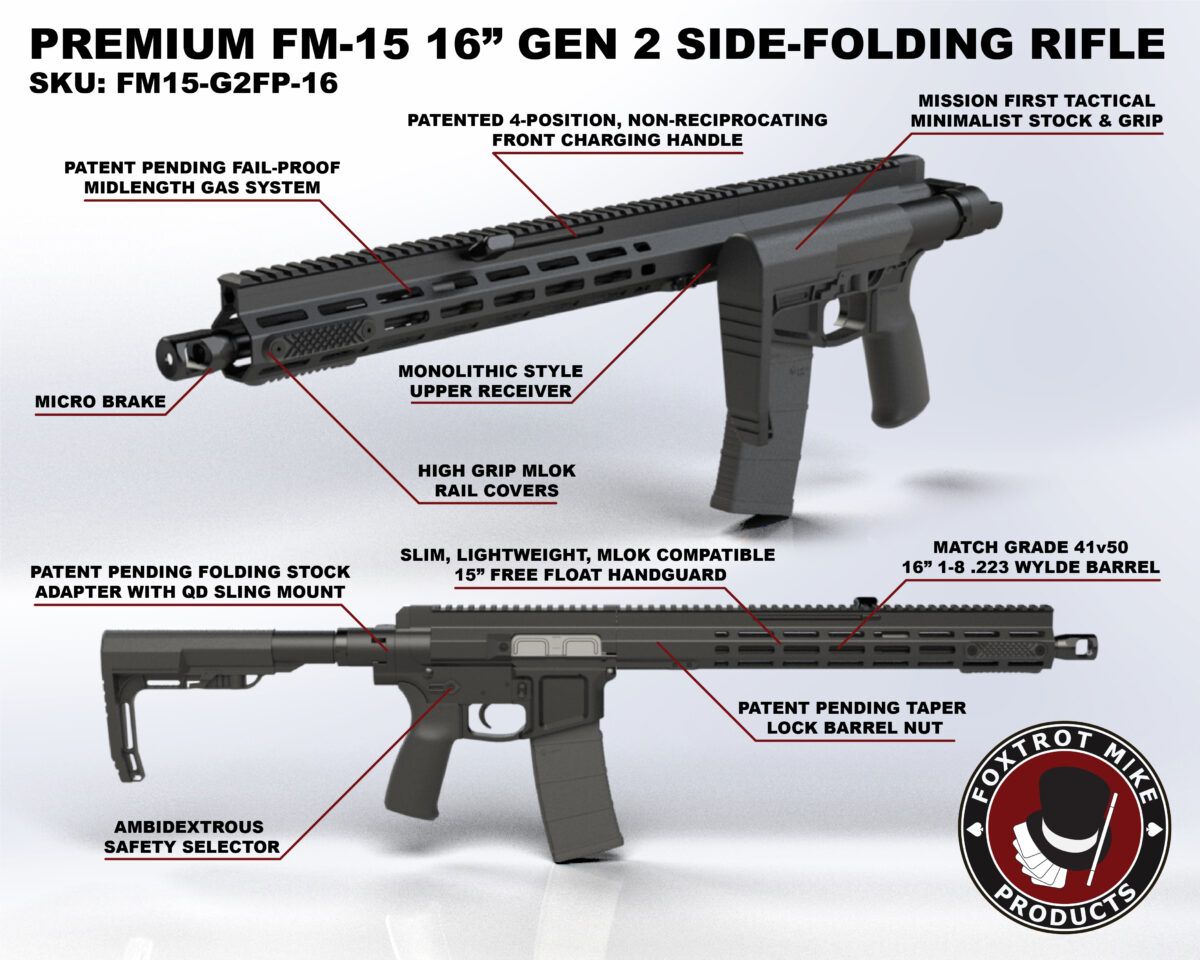 Q: So, let's dive into this new rifle…what can you tell us about it at this point, before its launch?
Paul Noonan, FM Products – It's something we've been quietly working on for a very long time. Most designs are regurgitated combinations of 70-year old designs. You might take a magazine release from one and a bolt release from another and a rail attachment scheme from another, and it is basically just a new combination of older designs. There's just not a lot of real estate to design within on a 5.56 rifle, and we really struggled to do something different, and we've succeeded.
We had a concept that really leaned on our forward charging 9mm, and we started working on a way to make that work on a 5.56 version. Using that as a starting point, we were able to develop a very simple, robust, lightweight, direct impingement system that allows us to integrate the recoil system into the upper receiver.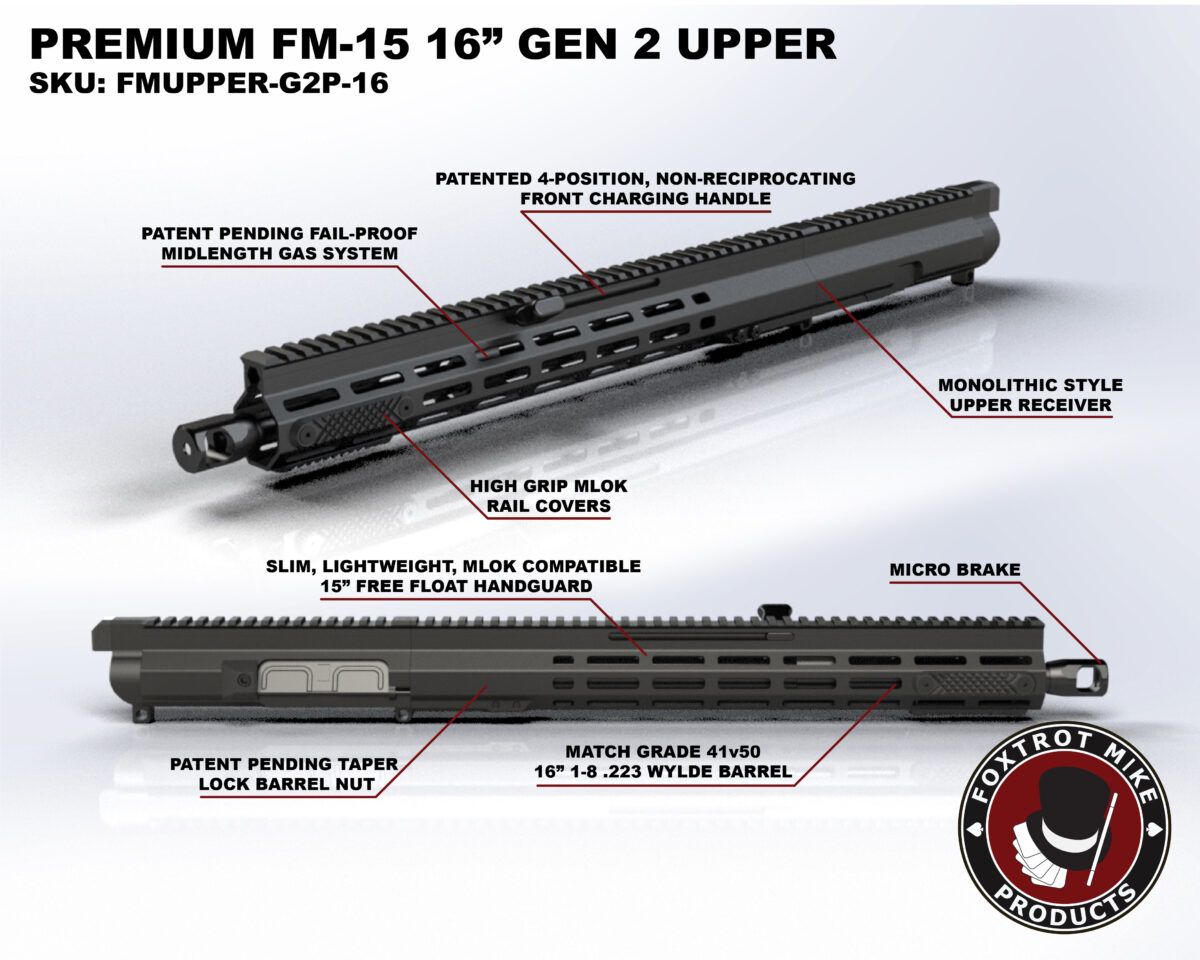 There were some challenges there that I am sure that many companies have seen, and we were able to solve those, and you'll see as the product launches in August. The long and short of it is that we have an upper that's a pound lighter than an AR, very soft shooting/low recoil because there is so little mass. We are still managing the recoil impulse with the lower receiver, based on how we designed our upper. It's a very slick design.
We have about 150 pages of patent filings as an expansion on a current patent, so it's very well patented, and we've been working on adding layers to the patent over the past several years. Only once the patent was to a certain point in maturity did we release this to the market because when people see how we did what we did, it will make sense to them.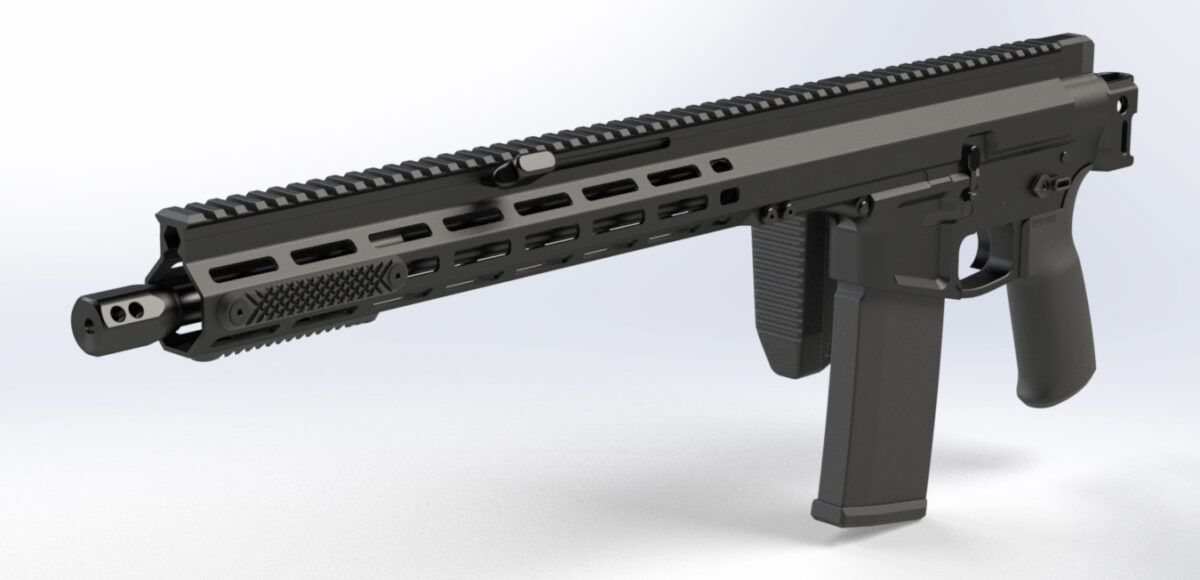 Q: I think many readers would be interested and knowing a bit more about the internals. Without getting too deep in the weeds, can you give us a basic description of what's going on with it?
Paul Noonan, FM Products – It all started about ten years ago; I met a young engineer I'd been mentoring named Neal Trout. He was the head of engineering for Wilson Combat for five years after I left. He's a really bright guy, and we did the Wilson Combat ECD X9 together, and many other projects together before and since…we've worked on several successful products together, that we don't talk about due to companies involved. We have a lot of different products in the pipeline, but they share the idea of "how can we bring a better product to market for less money?" That's not just some saying, it's the reality of what we do and it's a passion that drives us.
As far as this new firearm, we have a system that overcomes many challenges with the AR in terms of mass, recoil, follow-up shots and weight. For simplicity's sake, I'd say that consumers will figure out quickly that this is really something different and elegant when they see it and touch it and feel it. We will be shipping product in August. Part of the delays we've had has been moving our shop, expanding, and that took about three months longer than we anticipated.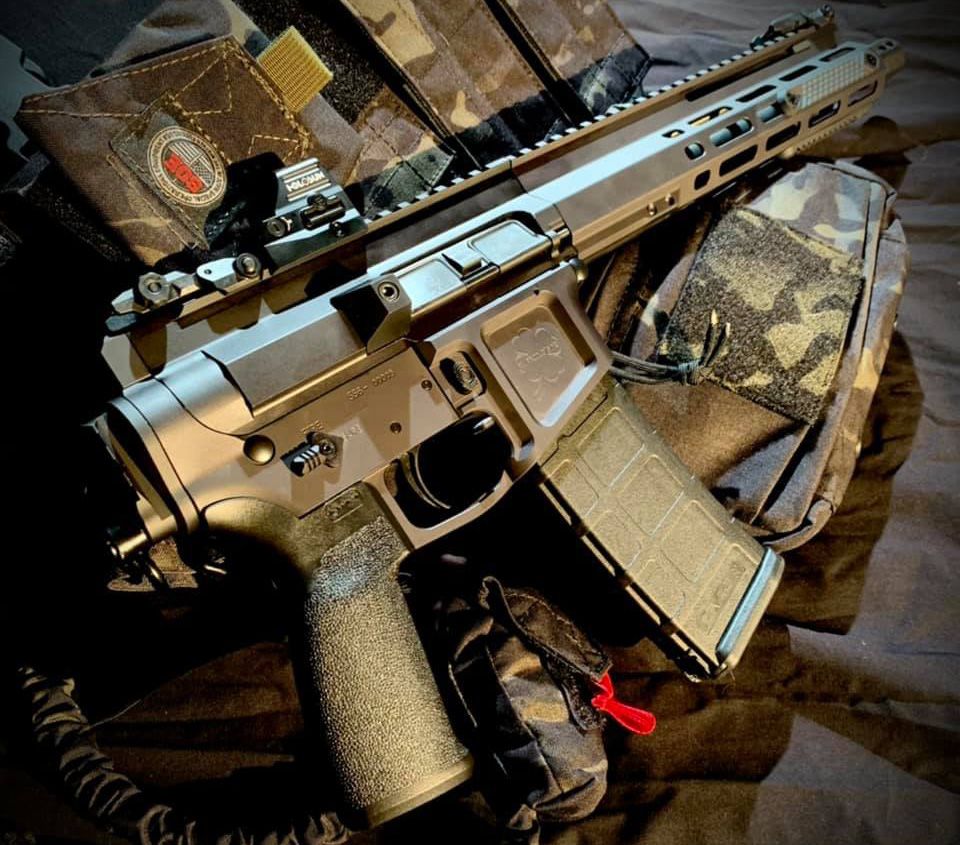 The 5.56 platform is, of course, more expensive to make than our 9mm offering. We've done some really innovative things to it, even in how we assemble the rifle. Before we even started, we needed to figure out how we would build the gun so that it is not over-gassed. We want to have the softest shooting gun possible, that is still reliable. As just one example, we have a technology where our gas block has an interlocking feature with the barrel, where there is a tab on the gas block that interacts with the barrel. We drive a couple of pins through, and we have a gauge where we drill the gas port from the top, which no one else is really doing.
The reason we do that is we can look down into the gas port and ensure everything is aligned. We then go in, and test-fit the gas tube. We install the gas tube upside down so that we can ensure the holes line up. We then flip it and fully install it before we install it on the upper. The bottom line with the way we are putting these guns together is that they will never be over-gassed.
We have what we call a "taper lock" barrel. We utilize the taper on the barrel and the barrel nut as a way to distribute the torque poundage across a larger surface area and get a ton of engagement between the barrel nut and the barrel. This really improves concentricity and straightness. In addition, we have a straightforward and elegant handguard attachment scheme that will allow customers to easily work on their guns…just little things like that.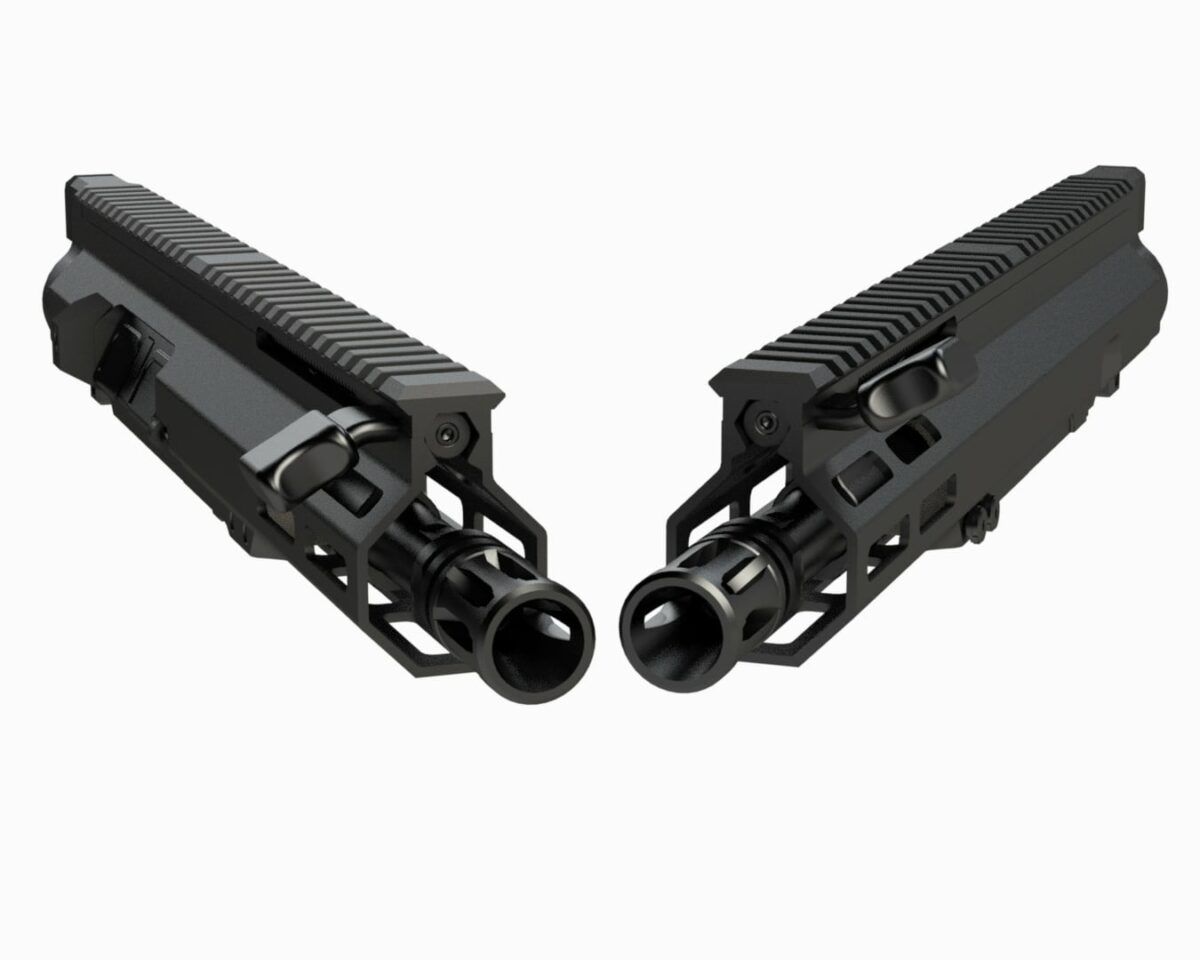 The charging handle is all metal, non-reciprocating, ambidextrous… it's on the handguard where it's right near your hand. We have tons of room on it for optics, and lasers, mounts, etc.
Q: So, this thing has been in development for a while, and I imagine you've done some testing with folks to get it where it is. What has the feedback been like?
Paul Noonan, FM Products – We've done testing, and the feedback we've gotten from people in the industry that we trust is that they are shocked when they shoot it. We're very anxious for consumers to get ahold of it and we want to get you one to check out. It's a very different gun. It's very soft recoil, and it's very accurate. The proof will be in the pudding. Consumers will shoot it, and it's either going to be real or it's not. We're very excited about getting it in consumers hands, because that was how we built our PCC business.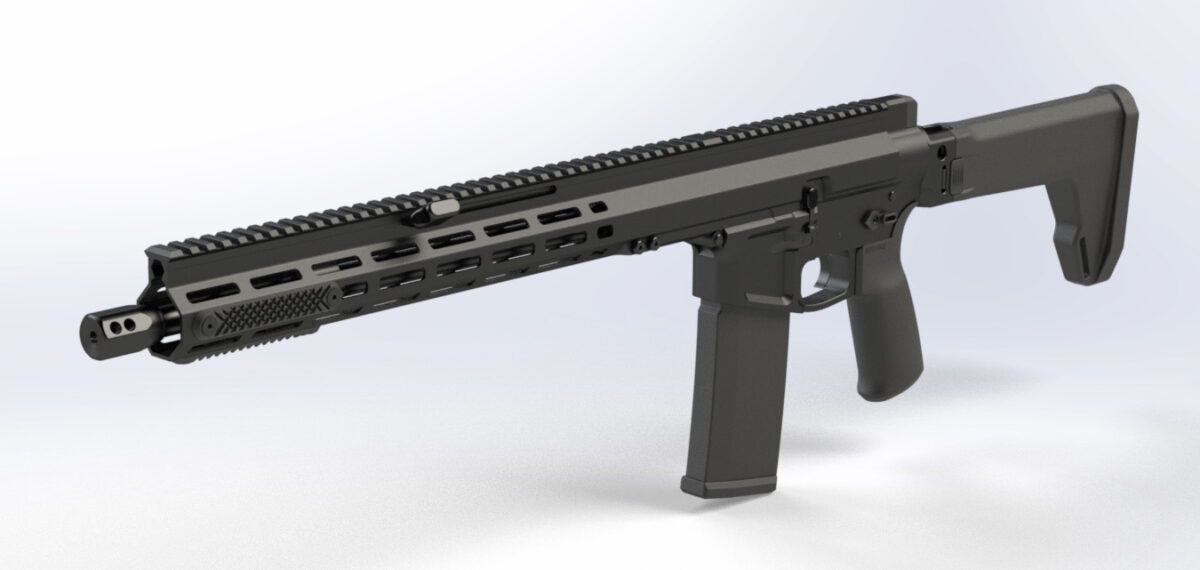 Q: Any other details you can share at this point?
Paul Noonan, FM Products – We came up with a way to use the forward charging handle a little differently, as a way to move the bolt rearward as you would with a rear charging handle. There's a guide rod that the bolt carrier is suspended from. The charging handle has a tube on it, and as you compress the charging handle and push the bolt rearward, the rod supporting the carrier goes into that tube.
We also have what we call a nested recoil spring, where the recoil springs are wound in the opposite direction. Nobody's done that yet. We were trying to get a 20-pound recoil spring into an upper receiver. So, we have one spring that is 12-pounds, and another spring that is 8-pounds. One is inside the other. That creates some challenges. With a single spring, you end up having a spring that is stressed, by using 2 springs, neither of the 2 springs are overworked.
The original revisions that we did would go 3,000-5,000 rounds, and you'd start to see stress on the springs. We didn't want to sell a gun that every 5,000 rounds, you'd have to replace the recoil springs, so we went back to the drawing board. We were not in a hurry to bring the gun to market.
Once we decided we were going to have two recoil springs inside the upper, you have to find a place for them to live. We came up with a very slick and elegant way that the smaller inner spring lives, when it is fully compressed, it lives inside the gas key. The larger spring, when fully compressed, lives at the rear of the upper receiver.
So, now both springs can be fully compressed, but they are restrained. They have a place to live. It's something that took a long time to figure out, but it's something we're very proud of. It allows us to get 20-pounds of recoil spring that can shoot tens of thousands of rounds without seeing much strain.
The charging handle, the recoil spring, that carrier riding on a rod… there's some real benefits there. You don't have to have all that mass on the carrier. Once you cut the back of the carrier off, it's still based on Colt Mil-Spec prints. The hammer still hits the firing pin in the exact location. All that stuff is still Mil-Spec, but when you take away all of that mass, the gun starts feeling very light and very soft shooting when you're shooting it.
Q: Anything else you'd like to add?
Paul Noonan, FM Products – A lot of the stuff we do as a company, we agonize over. We care. And if you don't care, well, who are you then as a company? We take pride in what we make. We care about our customers and want to give them the best possible product at a reasonable price to support the Second Amendment. That is who we are, and I don't know how to say it any clearer than that. This new release came at great expense to us, but we're not doing it for the money. There's a reason our guns are $700, not $1,200. Could we charge more? Sure, but that's not how we chose to support the 2nd Amendment.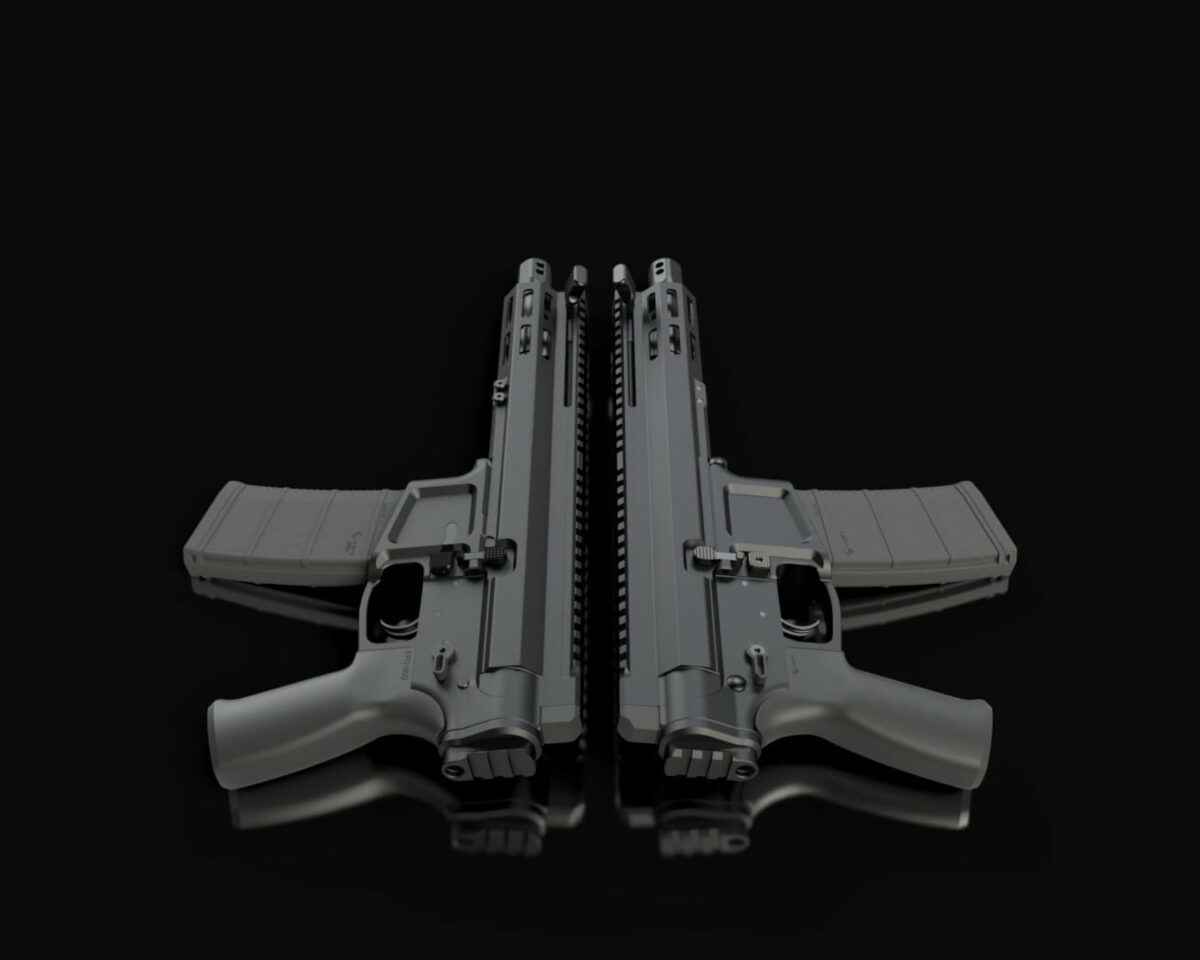 I'd also add that when we look at the unfortunate moves to regulate pistol braces, when you look at our 5.56 pistol offering, its design racks up zero points on the ATF's proposed system. It simply does not need a brace.
Q: So, do you have a name for this firearm yet?
Paul Noonan, FM Products – We call it the "Mk. II" because we like Iron Man (laughs). We call it the "Gen. 2" here internally… We're still working on a name and playing with it. We already do a pretty elegant 5.56 rifle, so this is the next evolution of that. (Editor's note, we are referring to the firearm as the 'Gen. 2' in this article due to the name appearing on the provided images.)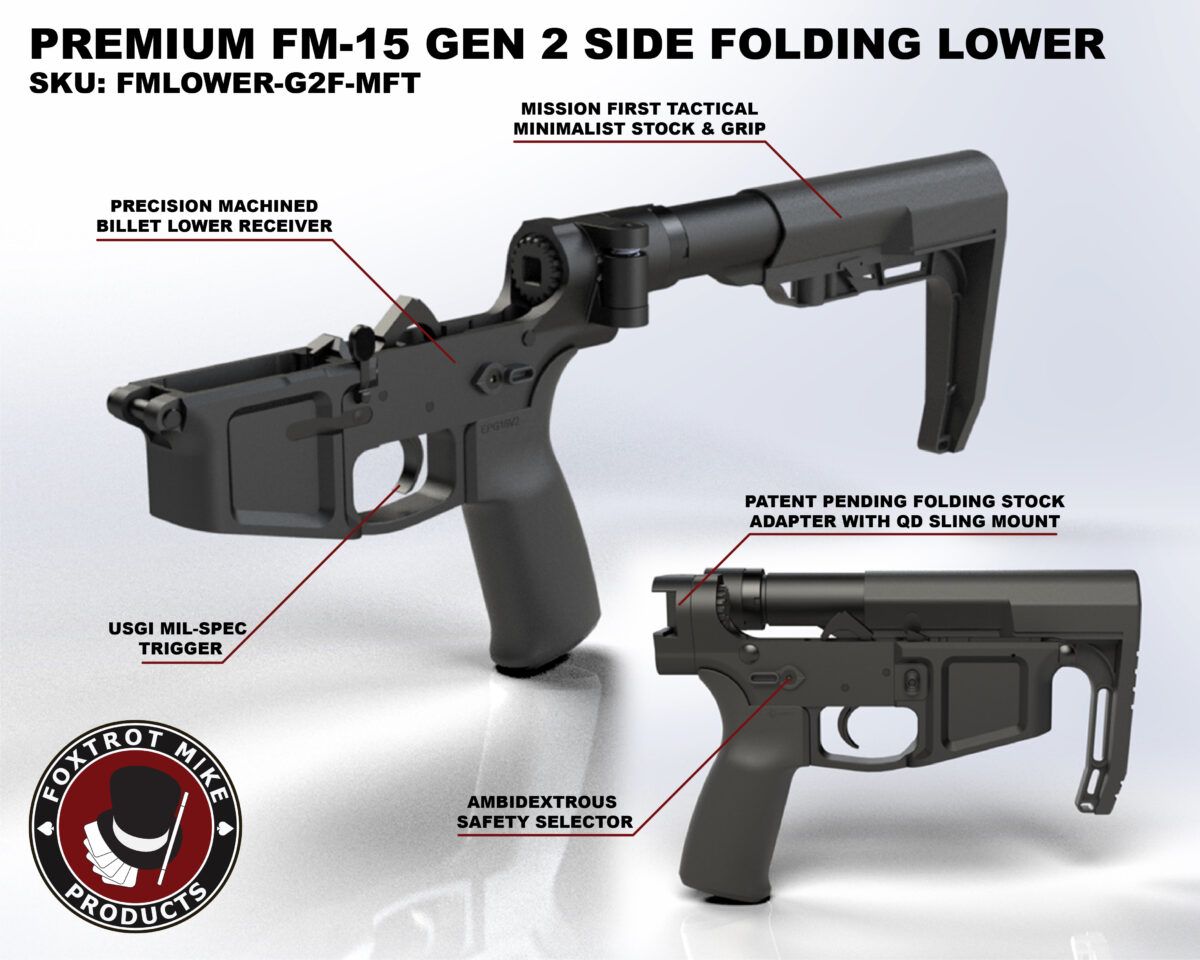 Q: The upper you've created…does it require a unique lower?
Paul Noonan, FM Products – Uppers will be available, and you can use any lower. We created a Picatinny adapter that attaches to a lower to accommodate the upper. Of course, you'd need to take off the buffer tube. Any upper we sell will come with that adapter.
Q: Finally, where will these be available?
Paul Noonan, FM Products – We have an exclusive to do the 11.25″ pistol with AIM Surplus, and the 16″ rifle with a Zhukov stock is a Brownells exclusive. The 7.5″ pistol is still looking for a home. It just so happens to be my favorite as it's so fun to shoot. It's also the perfect concealable firearm. We're going to reach out to a few folks and see if we can find a home for it. We're also working on some products for Primary Arms.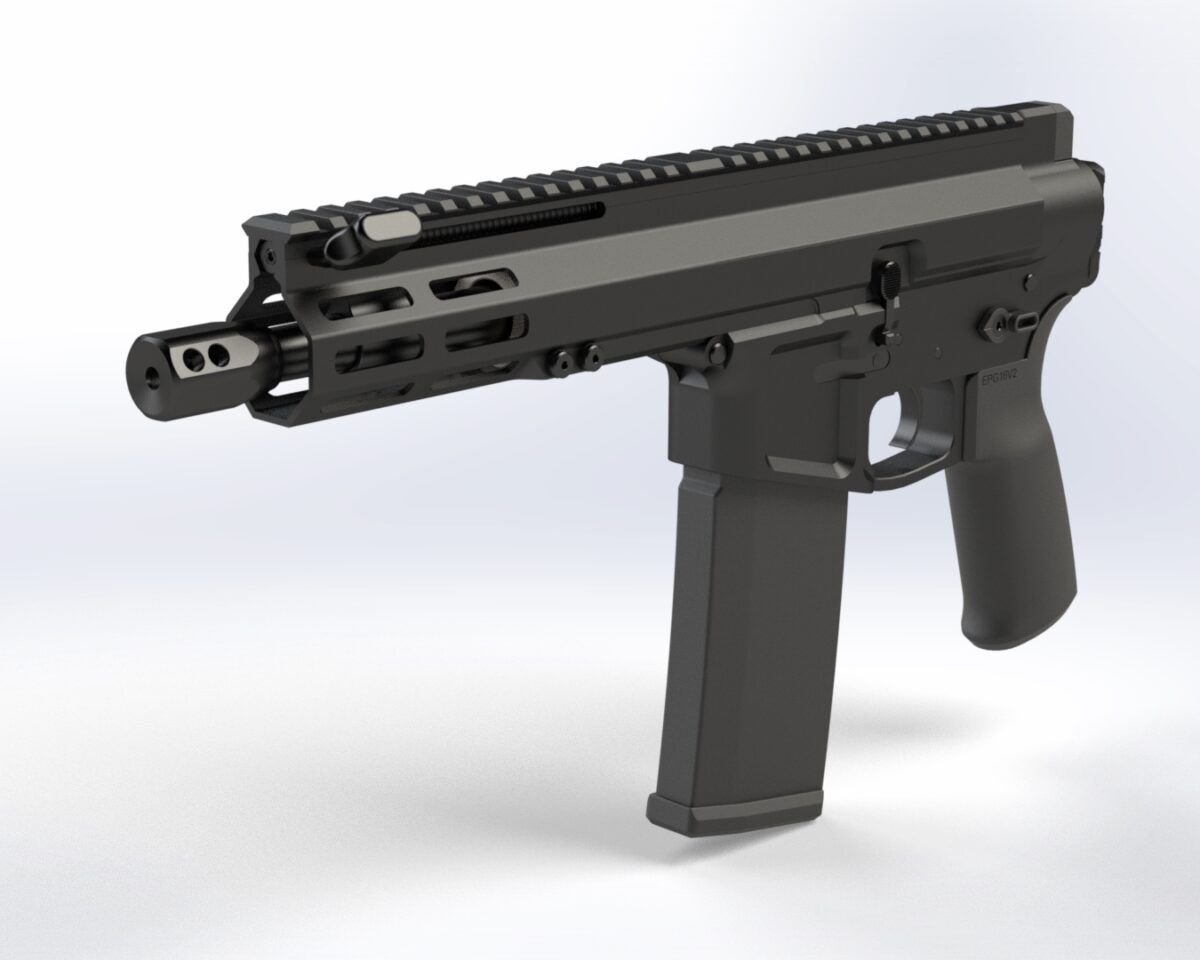 Regardless of where customers end up purchasing, I am just so excited for them to finally get their hands on what has really been a long-term labor of love for this company. I think we've proven ourselves with past products. It is so exciting to know that consumers will be able to purchase this soon. We think it's really special.
###
We are sorry that this post was not useful for you!
Let us improve this post!
Tell us how we can improve this post?