Why is Geissele so highly regarded when it comes to a trigger you can depend on? To find out, we visited the Geissele booth at SHOT Show 2019 to get a close-up look at the Geissele SSA, G2S, SSA-E, Super Dynamic 3-Gun Trigger and get an overview of their Super Duty Trigger…We also ask why so many professionals recommend their brand.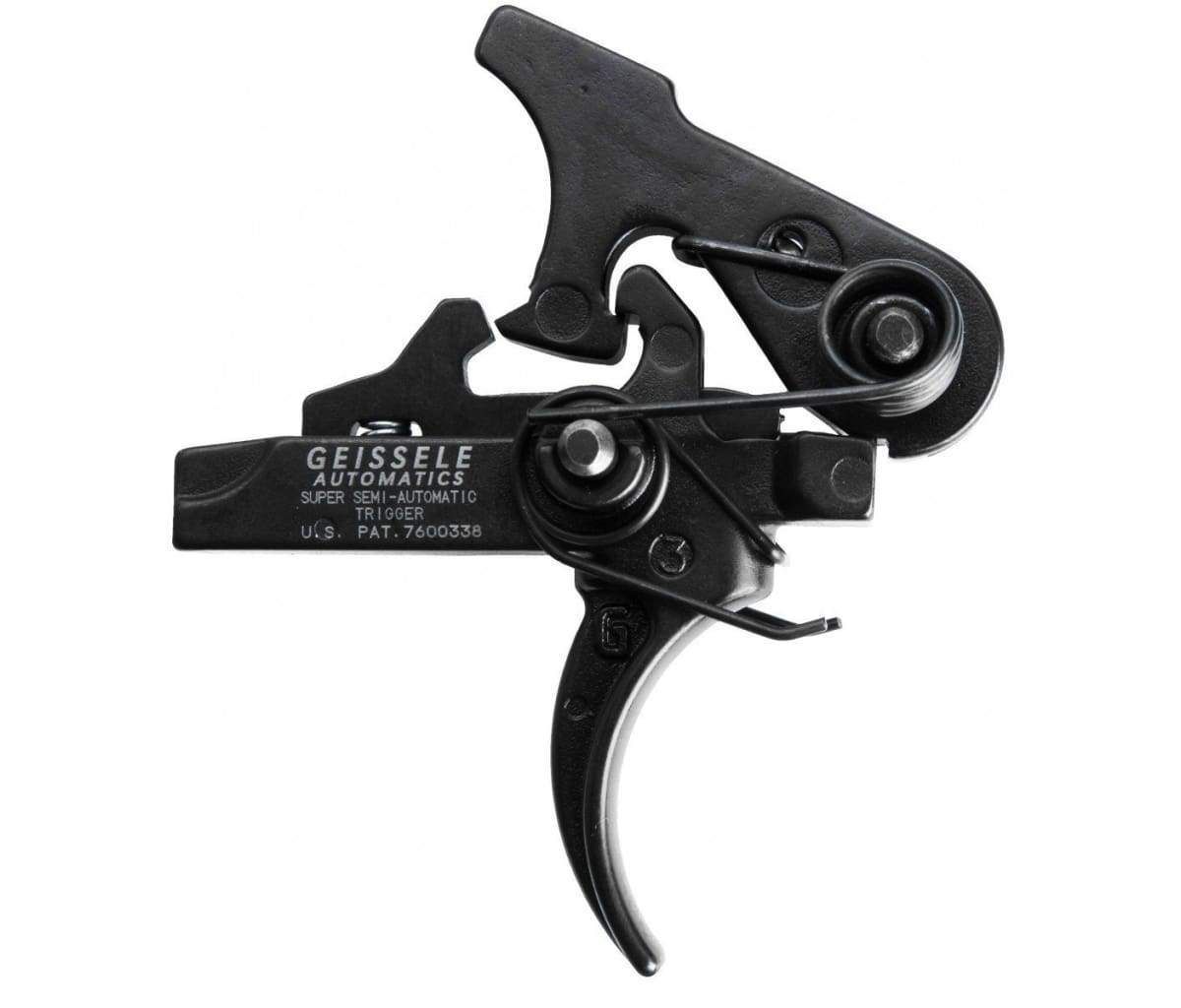 In many recent discussions we've had with the best and brightest in the firearms industry, a name that comes up more than almost any other is Geissele. In this excerpt from a recent interview with Chris Costa, he details why it is the trigger he recommends to everyone who asks:
Chris Costa on Geissele
"If they're running a mil-spec trigger…put in a Geissele. They have one of the most predictable, crispest triggers, and it is one of the most reliable triggers out on the market. Knowing and timing when the gun is about to go off is vital, and if you're running a mil-spec trigger, it is just a lot more challenging to do. So, the trigger would be the first thing.

Now, I don't want to mention any other brands, but I want to tell you I have very rarely seen a Geissele trigger fail in my class. I can tell you other brands that I have seen fail across the board…so the bottom line is if someone is thinking about buying into Geissele, because they're wondering when you write this article, "oh well what about this trigger?" Well pretty much, there's not a better trigger out there on the market…for longevity and reliability.

I say this because I have seen those other ones go on auto…go on burst…when you run suppressed, the back pressure causes it not to lock and engage. I mean, I've seen a whole slew of shit. And I'm not just going off of one class. When I see 800 students in a year across America having the same problems with the same things, then it's an issue, right?"

Chris Costa
We are sorry that this post was not useful for you!
Let us improve this post!
Tell us how we can improve this post?