Maxim Defense is planning to launch their new Maxim Defense MD:15 in the days ahead, which we'll be bringing you info about in the near future, but for now, we look back at our visit to the Maxim Defense Booth at this year's SHOT Show. There, we got an overview of the other new offerings from the company, the Maxim Defense MDX:508 and MDX:510…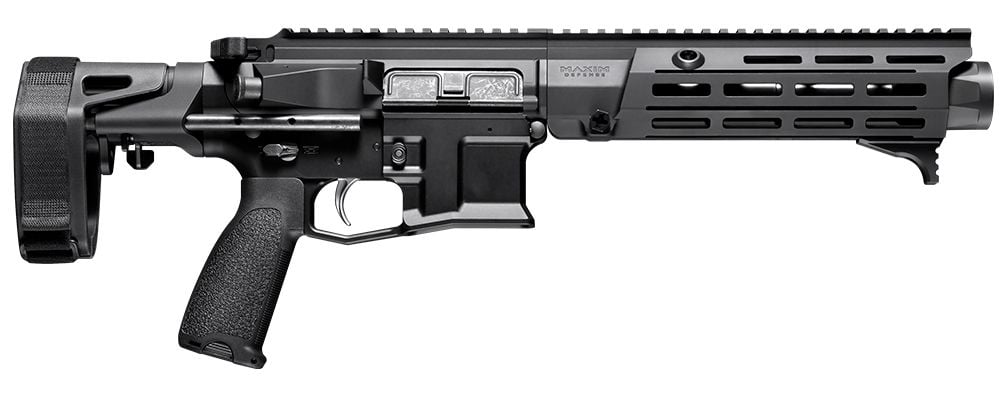 Info on the MDX:508, Via the Maxim Defense website:
The PDX redefined compact firepower in terms of size, durability, and accuracy. The next size up in the MDX family is the 508. With the same heart and soul of the proven PDX, the Maxim Defense MDX:508 features an 8.5" barrel, ideal for when maximum concealment and compactness are important, but not as crucial.
The Maxim Defense MDX:508 8.5" barrel delivers higher velocities while the SCW stock or brace plays a key role in the compact size. The SCW stock or brace adds a mere 4" to the end of the receiver with a full extension of 8.75", providing complete comfort to the operator. Our proprietary bolt carrier group and buffer & spring options ensure extreme durability and smooth cycling.
Our MDX series firearms are also equipped with the Maxim's HATEBRAKE muzzle booster. This patent-pending device significantly reduces recoil, decreases the flash signature, pushes gasses and concussion waves downrange away from the operator and improves overall performance in short barrel pistols and rifles.
Specifications:Calibers: 5.56 NATO, 300 BLK, 7.62x39mm
Barrel length: 8.5"Overall length: 21.5" – 23" (collapsed)
Configurations: SCW Pistol, SCW SBR, CQB Pistol, CQB SBR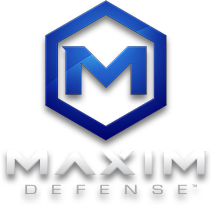 We are sorry that this post was not useful for you!
Let us improve this post!
Tell us how we can improve this post?