AR15.com has a new video featuring a gel test of Corbon's 77gr. .223 round.  The ammo is on my personal short list for personal defense and hunting.  Previously, I'd been a big fan of Speer Gold Dots, the Black Hills 77gr. and especially the devastating Barnes 70gr. TSX. 
From Corbon:
MPR™ is a TRUE Multi-Purpose Rifle line. Whether you use it for hunting, Target or long range sniper matches, it's the one load that can do it all! MPR™ Uses bullets that provide the highest ballistic coefficient in the industry and with its hard-hitting extreme expansion it's sure to get the job done right the first time.
It provides rapid, explosive expansion without excessive penetration.
Max Velocity & Reduced Recoil for better follow-up shots.
Average Penetration: 11" to 28" depending on Caliber
Perfect as a CQB, Urban Environment, and long-range self-defense.
Can be used in Long Range Applications.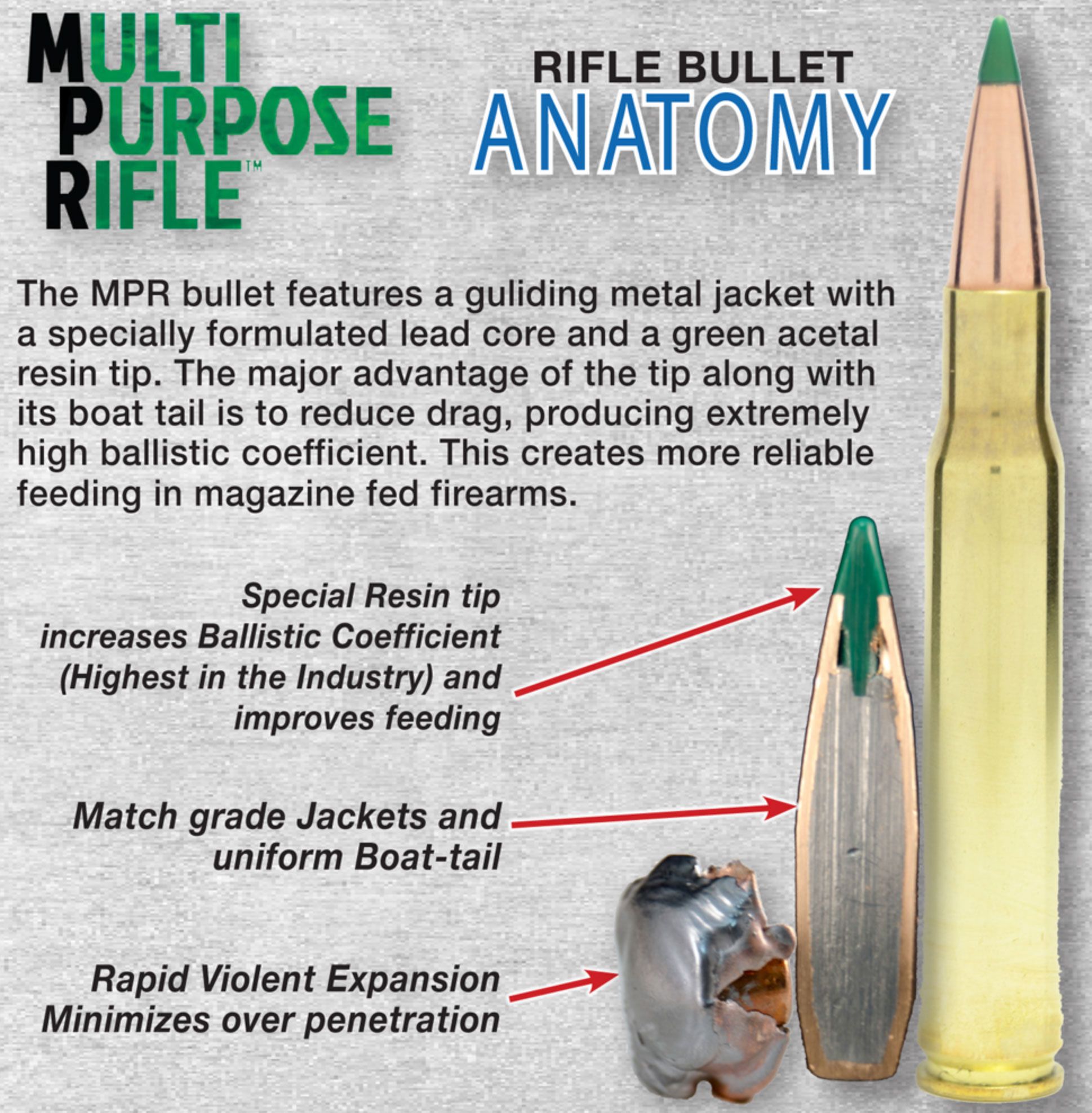 We are sorry that this post was not useful for you!
Let us improve this post!
Tell us how we can improve this post?