TFB TV reviews the 5.5″ gas piston Sig MMX Rattler in 300 Blackout. MSRP: $2,719.00
From Sig:
Featuring a 5.5″ PDW barrel, the MCX platform has never been more compact or accessible. Ready to go wherever it's needed, the MCX Rattler PSB features a 3-position telescoping pistol brace for stability and easy concealment. This gun was designed from the ground up to be as discrete as possible while retaining all the robust capabilities of the MCX. Free-floating M-LOK® handguards matched with a PDW upper and 5.5″ barrel, the MCX Rattler PSB is the ideal choice for fast-moving operators.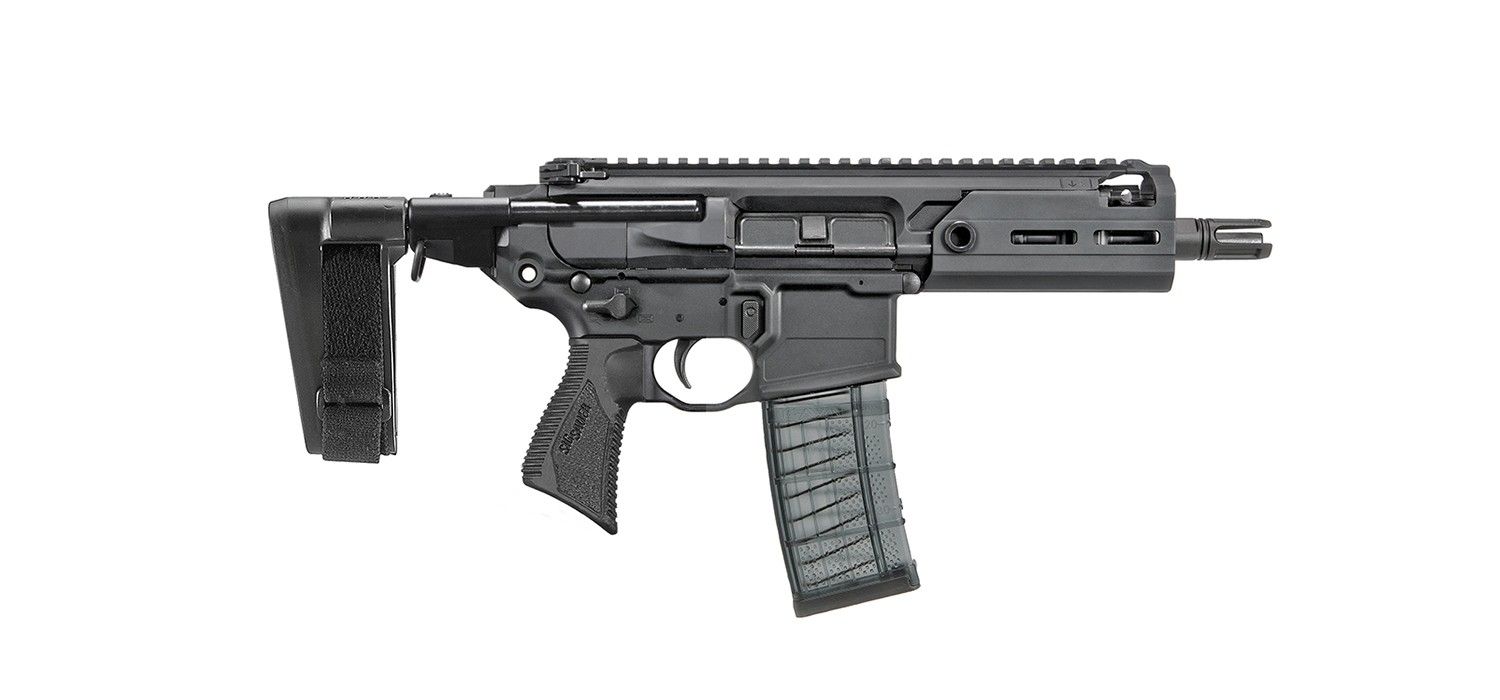 ACCESSORY RAIL- Gas Piston
CALIBER- 300BLK
MAG TYPE- AR15
BARREL LENGTH- 5.5 inches
MAGS INCLUDED- One 30 round aluminum mag
Semi-Auto
STOCK TYPE-Telescoping 3 Position Brace
BARREL MATERIAL- Carbon Steel
TRIGGER TYPE- SIG Enhanced
TRIGGER WEIGHT- 5.5-9 lbs (24-40 N)
TWIST RATE-1:5
OVERALL LENGTH- 19.3 in (489 mm)
OVERALL WIDTH- 2.8 in (71 mm)
HEIGHT- 8.0 in (203 mm)
ACCESSORY RAIL- M-LOK
WEIGHT- 5.1 lbs
We are sorry that this post was not useful for you!
Let us improve this post!
Tell us how we can improve this post?