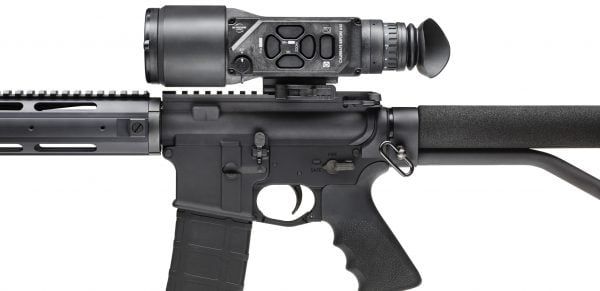 Is the N-Vision HALO-LR the new king of thermal weapons scopes? Late last year, we spoke with Todd Huey of Lone Star Boars about the best thermal scopes for your AR. It's a question we hear from time to time, and at the end of that article, we felt we had a definite answer on what the "best" was. (Spoiler: It was a Trijicon.)
That was then, but with the introduction of the new N-Vision HALO-LR, things may have just changed dramatically. For more information, we reached back out to Todd Huey, who has been working hands-on with the optic over the past several months.
Q: Todd, I've been shopping for a thermal optic for a while now. They're expensive, but it's the kind of thing I'm hoping to only have to buy once.

The N-Vision HALO-LR was something I knew was coming, and there had been a lot of hints that it was going to be something special. You've had one for a while now. Can you talk about your experiences with it so far?
Todd Huey: I started dealing with N-Vision at the end of last year. The first product that I used of theirs was the ATLAS binoculars, and I was really curious about those because they use the same 12 micron core that the Trijicon uses.
Now the ATLAS, the screen of it is going to be different than this new HALO-LR sight. It's a binocular, and it does not have as high a quality of screen as you're going to have in a weapons sight…but I ended up being very impressed with the Atlas for the price point. It did, in fact, have a Trijicon quality image.
The first time we took it out, it was in the heat of the summer, right off the river. And with the ATLAS, we were able to spot a hog from a mile away. Now, it was a big boar and I couldn't see the whole shape, but by the way he was moving and everything else, we identified him as a hog…at a mile.
Other optics like my XP38 could not even see him, so it was pretty amazing. The image was also really clear. So, because of experiences like that, what I've really been anticipating is their N-Vision HALO-LR scopes. I will say I've been working with them a little bit on it, and I know they've worked with other people as well.
Not Using Customers at Beta Testers
Now, they actually announced the N-Vision HALO-LR two years ago at SHOT Show and they just now started taking pre-orders this week. So, it's been over two years of them perfecting it and getting everything right, instead of other companies that use the customer as Guinea pigs. Even though it probably cost them some money, they would rather get it right…right out of the gate.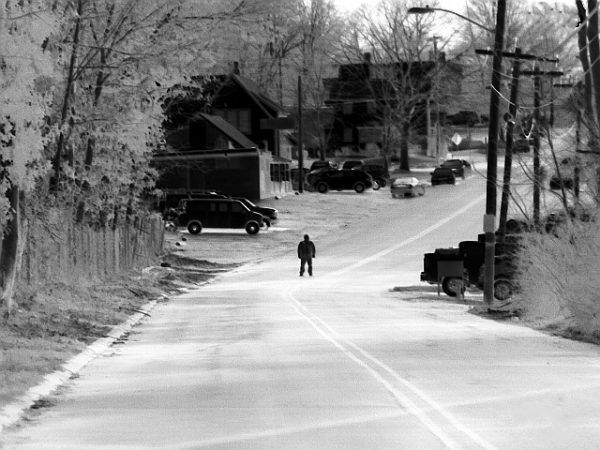 Being Open to Suggestions
I know they've also been busy with military stuff and government contracts, but they really haven't dabbled in the commercial side of things too much beside the ATLAS. Now, I think they built a few things as contract for other commercial stuff, but nothing of their own. So the ATLAS was their first commercial thermal unit, and now the N-Vision HALO-LR is their first thermal weapons sight.
They brought the prototypes out to me a few months ago, and I played with them and I made a few suggestions. And, they've been really open to any suggestions that people in the field are giving them. Again, they've not only talked to me, but to many other people…and what's nice is it seems they've implemented these suggestions as best as they can.
Q: So, what you have now is the final production model of the N-Vision HALO-LR, correct?
Todd Huey: Yes. I have the production model sitting right in front of me now and I've been using it for the last week now. I have to say that I'm really impressed.
The main thing that everyone wants to see is "are they going to have that Trijicon quality image?" And I have to say, they do. The N-Vision HALO-LR uses the same exact part number for the screen as what Trijicon does. They also use the same exact core. The difference between them is the housing, the controls and the lens.
The N-Vision HALO-LR, which is their 50mm, is a 3.5x native magnification at 640 resolution and man, it's pretty impressive. I put it up against my Trijicon REAP-IR 60mm, which is their own brand new thermal. I put it up against my Trijicon Mark III 60mm IR Hunter which has been my favorite now for quite a while, and then I put it up against a Mark III 35mm and the REAP-IR 35mm from Trijicon.
N-Vision HALO-LR – Best of Both Worlds?
I took the optics and I got in a pasture and had cattle from 50 yards all the way out to 875 yards. Then had a tree line somewhere around 900 yards out there. With all of the scopes lined up, what impressed me was two things. One, that 50mm N-Vision HALO-LR was right there with the magnification of the 60mm Trijicon, but it almost had the field of view of the 35mm Mark III and REAP-IR. So, it's kind of the "best of both worlds" when it comes to magnification and field of view.

N-Vision HALO-LR – Higher Quality Image?
The second thing was with the 60mm Trijicon REAP-IR, at the tree line, I could see that it was a tree line, and I could see the tops of the trees and all that, but with the N-Vision HALO-LR 50mm I was actually able to define the tree trunks. The trunks simply did not show up at all in any of the other scopes I had with me. I find that very, very interesting.
Now, keep in mind…it's same core, same screen…the only thing I can attribute that to is the programming, the algorithms. Now, N-Vision says that "this is a higher quality germanium lens." I don't know what exactly makes it "higher quality." Now, I didn't ask and it was just something they told me. I don't have any way to test that or confirm it, but I can tell you I was able to see the tree trunks at 900 yards where I could not see that detail with the other scopes. It was very impressive.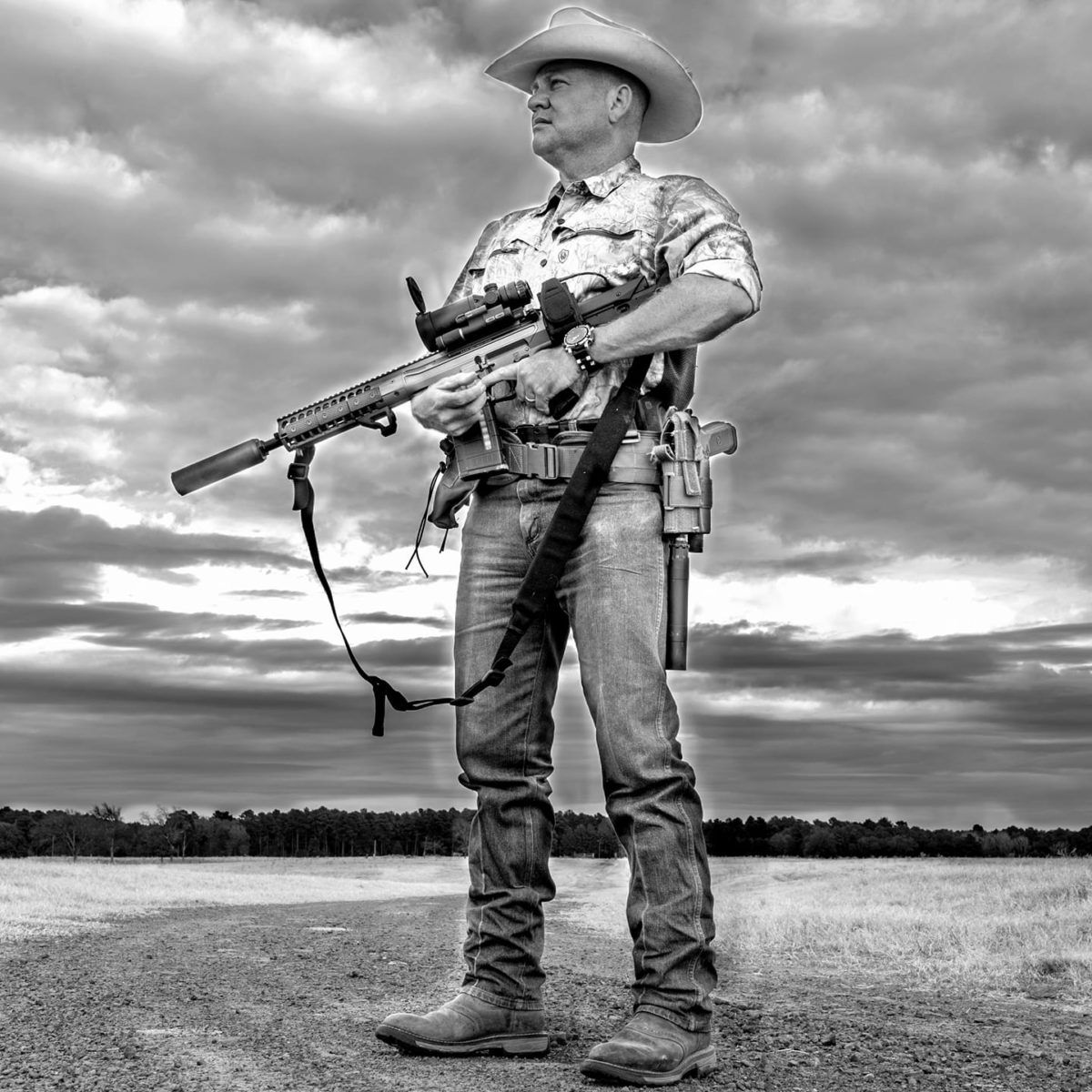 Q: Any other differences worth noting?
Todd Huey: Yes. The Trijicons have a bluish tint. I don't know where that bluish tint is coming from…and some of them have it more than others. All I can figure is it's coming from the lens, because again, it's the same screen and the same core. The Halos don't have the bluish tint. Now, I actually like the bluish tint and it makes it easier on my eyes. But, I've asked several people now, and I've shared some of the video I've taken…and it seems to be the general consensus is that people are liking the HALO image better.
Q: Can you speak on build quality…anything you've noticed so far?
Todd Huey: The N-Vision HALO-LR has what seems to be a composite, kind of polymer housing. When I first saw it, I was like, "Man it's a plastic housing and I don't how it's going to hold up."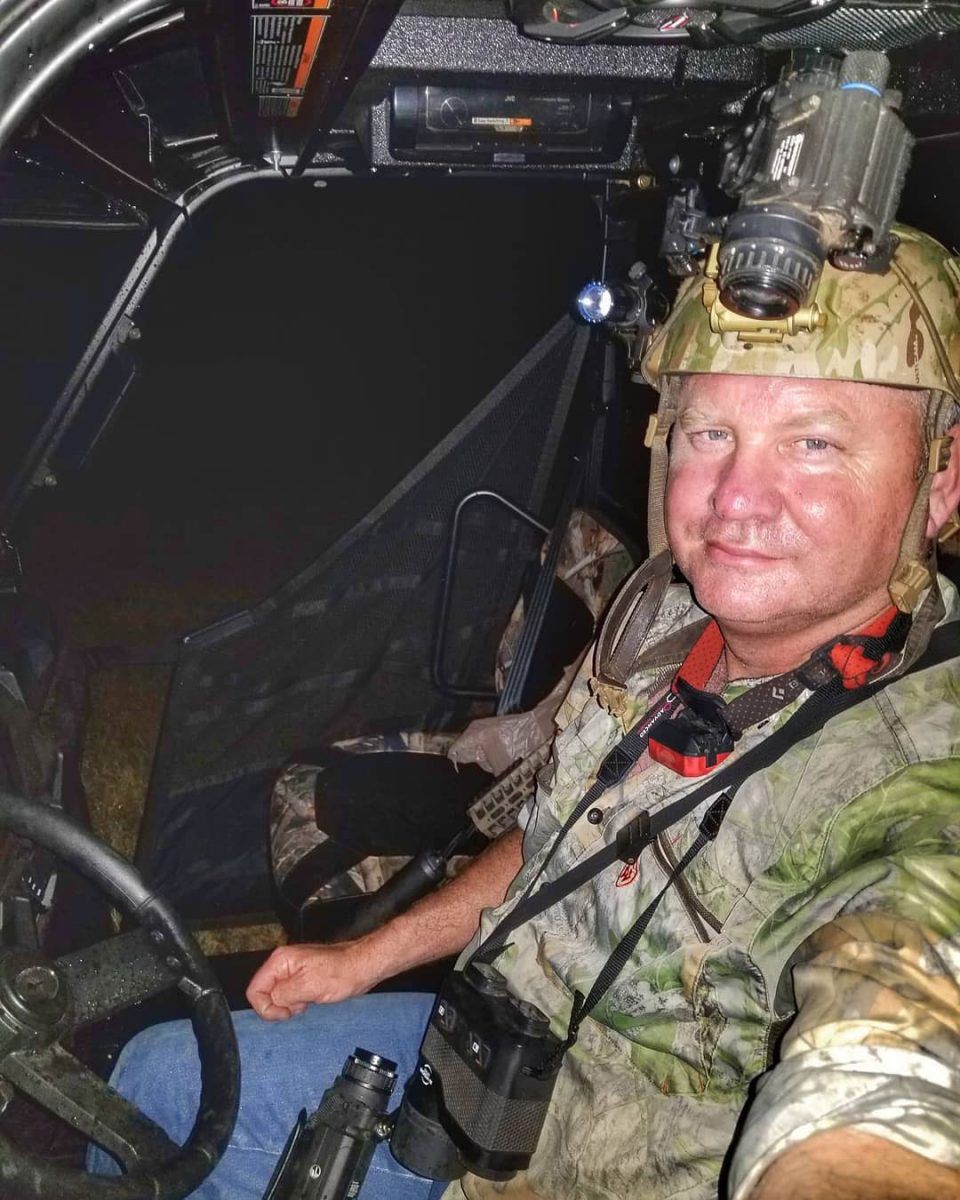 But after having it out in the fields and banging it around against other scopes and rifles, and going off road and dropping them and all kinds of other stuff, they don't hardly even show any marks, whereas the metal housings on the Trijicons are all scratched up and worn out…so it seems like the housings are going to hold up.
Q: What's the weight difference, if any on these?
Todd Huey: They're significantly lighter. The Trijicon Mark III 60mm is 37 ounces. The Trijicon REAP-IR 60mm is 32 ounces. The N-Vision HALO-LR 50mm is 28.2 ounces. The N-Vision HALO-LR 25mm is 20.7 ounces. So, its lighter than the competition…and not only that, it seems like it gets more detail at range…it seems like it's got a lot going for it.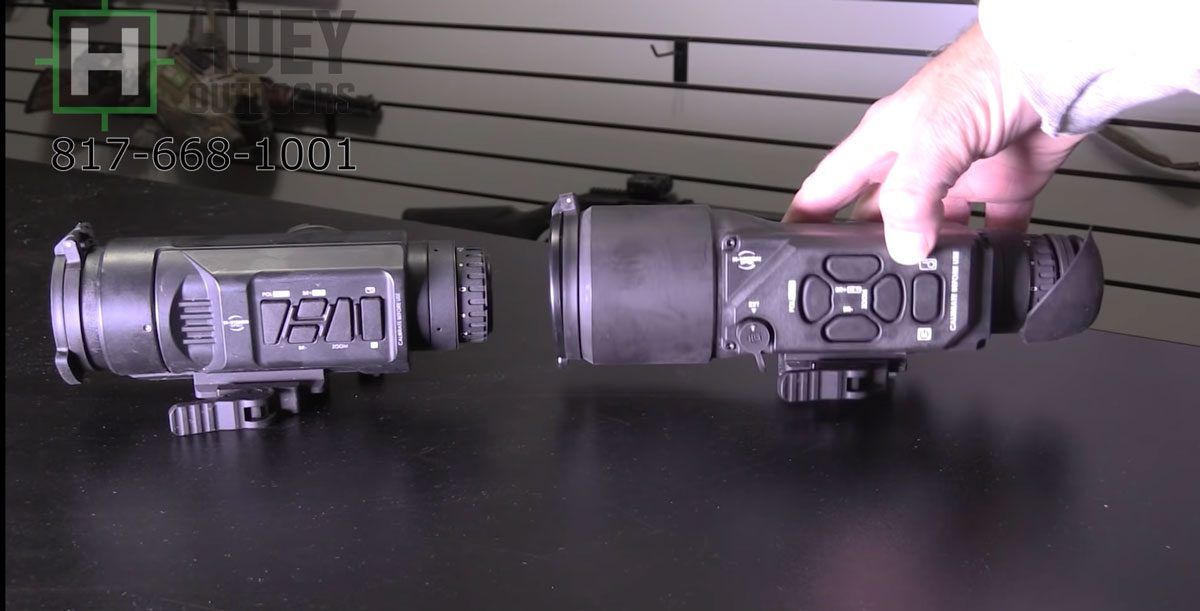 Q: Can you talk about the pricing and any other differences?
The price tag…the Trijicon REAP 60mm is $9,495 dollars. The N-Vision HALO-LR 50mm is $7,495. So, you have a $2,000 dollar difference. Now, I will say I like the controls on the Trijicons better. The N-Vision HALO-LR has push buttons on it where you have an on/off button and then you have a "up, down, left right" buttons to go through the screens. They also mounted it on the side, which I was not a huge fan of at first. But after using it, I was able to reach across (I'm left handed) and I had no problems finding the buttons. It was not hard for me to use.
Power Alternatives
After playing with it, one of the other neat things about the new HALO is it takes four CR123 batteries. One of the major complaints I get about the Trijicons is there are no rechargeable options for them.
Now there's not really a rechargeable pack for this one, but on the plug of the video out, you can run a DVR and power into the plug…so you can technically run it as long as you have a power source like a portable Anker battery connected to it.
The top of the N-Vision HALO-LR is perfectly flat, so what I'm planning on doing is having some cables made and I'm going to split it at the port, one for the DVR to record my video and the other one is going to loop up about 2 to 3 inches. I'm going to put Velcro tape on the top of the scope and attach a 10,000mAH Anker battery of the top of thing.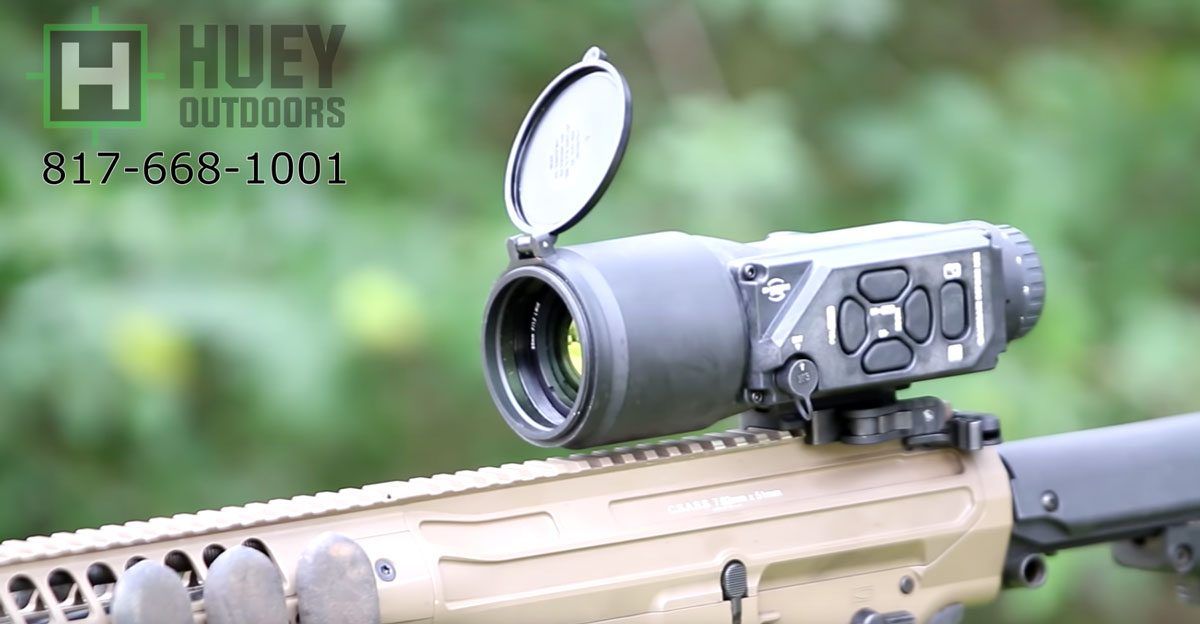 Q: Anything else you'd like to let people know about your experiences so far with the N-Vision HALO-LR?
Todd Huey: Overall? Man, I hate to say it because I love my Trijicons, but I'm thinking the N-Vision HALO-LR is going to replace my 60mm Trijicon as my favorite. Just for my style of hunting, that combination of that really good 3.5x magnification and field of view of the HALO makes it hard to beat.
I was out this weekend taking headshots on hogs at 200 yards with no issues. I was able to start at hogs at 25 yards and shoot them all the way out to 300 or 400 yards before they made it up and over a hill, and I never felt like I didn't have enough magnification. It just seems to fit all the roles very nicely with the way they have it set up. It just seems perfect.
Digital Zoom
Another thing I want to mention is the quality of its digital zoom. When you digital zoom, any time you do that with a thermal, you cut your resolution in half. I don't know exactly how N-Vision did it…algorithms or something, but when I digitally zoom the N-Vision HALO-LR, it doesn't seem to lose as much resolution as what I'm used to with other 640 scopes. It really held its resolution and I found that impressive as well.
N-Vision HALO-LR – Wrapping Up
To wrap up, I'd say barring anything weird, which, I mean they've been testing it for two years and its got a 5-year warranty which is more than everybody else's in the business…I just can't find any negatives.

It maybe doesn't look as pretty as the Trijicons to me…but it meets all my requirements for a lower price, and it's just as high as quality, if not better.
###
For more information about Todd Huey you can find his website over at ToddHuey.com or over at his store Huey Outdoors.

Also, if you enjoyed this article and are curious about what the best caliber is for hog hunting…read more about that with Todd Huey.
We are sorry that this post was not useful for you!
Let us improve this post!
Tell us how we can improve this post?