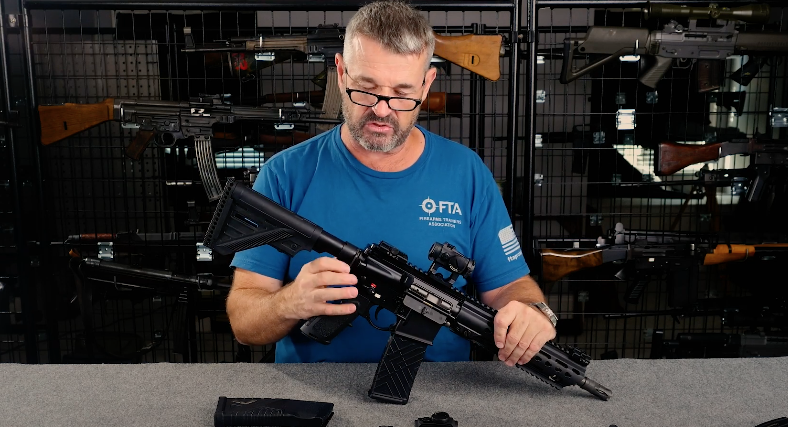 A new podcast series by the Firearms Trainers Association has launched featuring Larry Vickers taking a deep and detailed dive into some of our favorite firearms. Of special interest were podcasts featuring the Heckler & Koch HK416 rifle and the  Knights Armament SR-25.
In this episode, Larry takes a deep dive into the Heckler & Koch HK416 rifle. Larry was involved in the development of the 416 from the beginning when he was working in Delta. Larry goes through the initial talks with H&K, the goals they had for the program, what factors drove the search for a new rifle and the final results.
He field strips the 416 and highlights the differences and similarities with the M4 platform. Larry then looks at the upgrades and changes that H&K has made over the years to the platform by looking at the HK MR-223-A3. This is an in depth look at an historic combat rifle by a man who was there from the very beginning.
Larry Vickers takes a deep dive into the history of the SR-25 as well as its use and development in Delta Force during the 90's and 2000's. Featured in the video are a KAC M110 and a Unit used SR-25.
In case you missed it, click here to read our interview with Larry Vickers…
We are sorry that this post was not useful for you!
Let us improve this post!
Tell us how we can improve this post?