From time to time, we like to reach out to different firearms manufacturers like ODIN Works to hear first hand what they're all about, as well as perhaps get their advice on builds. When it comes to building an AR, we find manufacturers always have some interesting perspectives. Most recently, we reached out to ODIN Works. I used their bolt for a recent 9mm PCC build and I wanted to learn more.
I contacted ODIN Work's Operations Director, Aaron Goodfellow and we sat down for a conversation earlier this week. Below is the result.
Q: Aaron, can you give our readers a brief background on the history of ODIN Works.
A: ODIN Works was started by Tom Hines, who was already in the firearms industry doing .22 caliber rimfire projects, but he really wanted to get into centerfire rifles, specifically AR-15's. He felt they were where the future was. That was 10 years ago. ODIN Works has now been in the business six years. October was our six-year anniversary.
Expanding from a One-Man Shop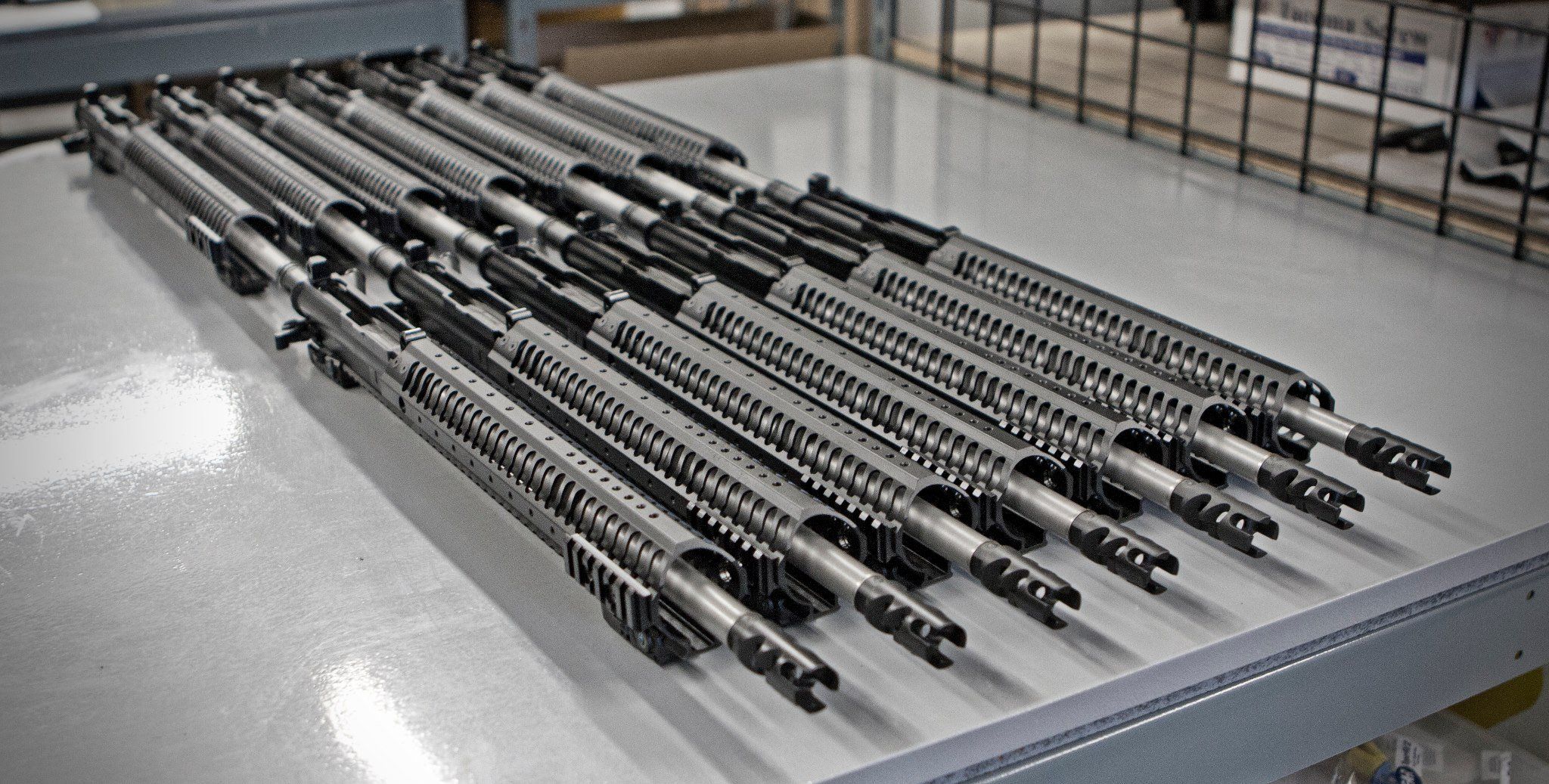 At first, Tom was a one-man shop. He had one lathe, one mill, and was doing some odds-and-ends jobs for other companies and really was trying to figure out what he wanted to do. During this time, he would look at an AR-15 and ask "what was missing, what could be made better, or what hasn't been done yet?" This is where a lot of our accessories today come from.
We then started making barrels, which we're pretty famous for now. They are really good shooting, with a 1" MOA guarantee. We were one of the first companies to have any kind of accuracy guarantee. We then got into forends. When Tom did that, the barrels he had been making really started taking off.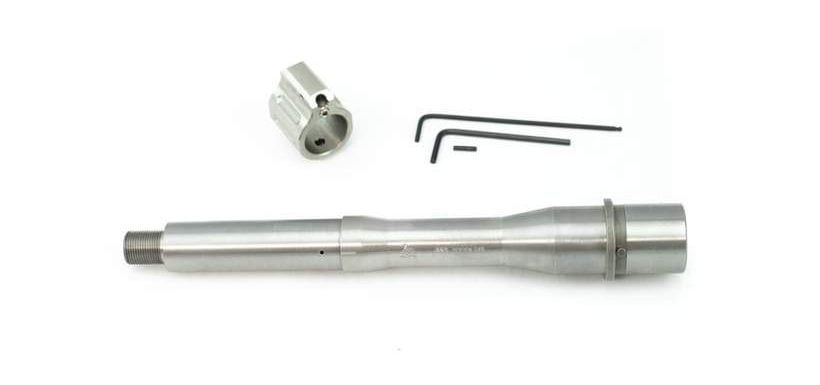 "No BS" Customer Service
From the very beginning, starting out so small, we knew we needed both high-level customer service and a good warranty. These are really important to establish a loyal customer base. These two things remain important hallmarks for us today.
We have a "no BS" warranty and we try really hard to provide good customer service. If there's something wrong, or we did something wrong and it needs to be corrected, we're going to do everything in our power to take care of our customer. We have the attitude of "if I were in the customer's shoes, what would I want done for me." And that's what we try to do for ODIN Works customers.
Classic American Small Business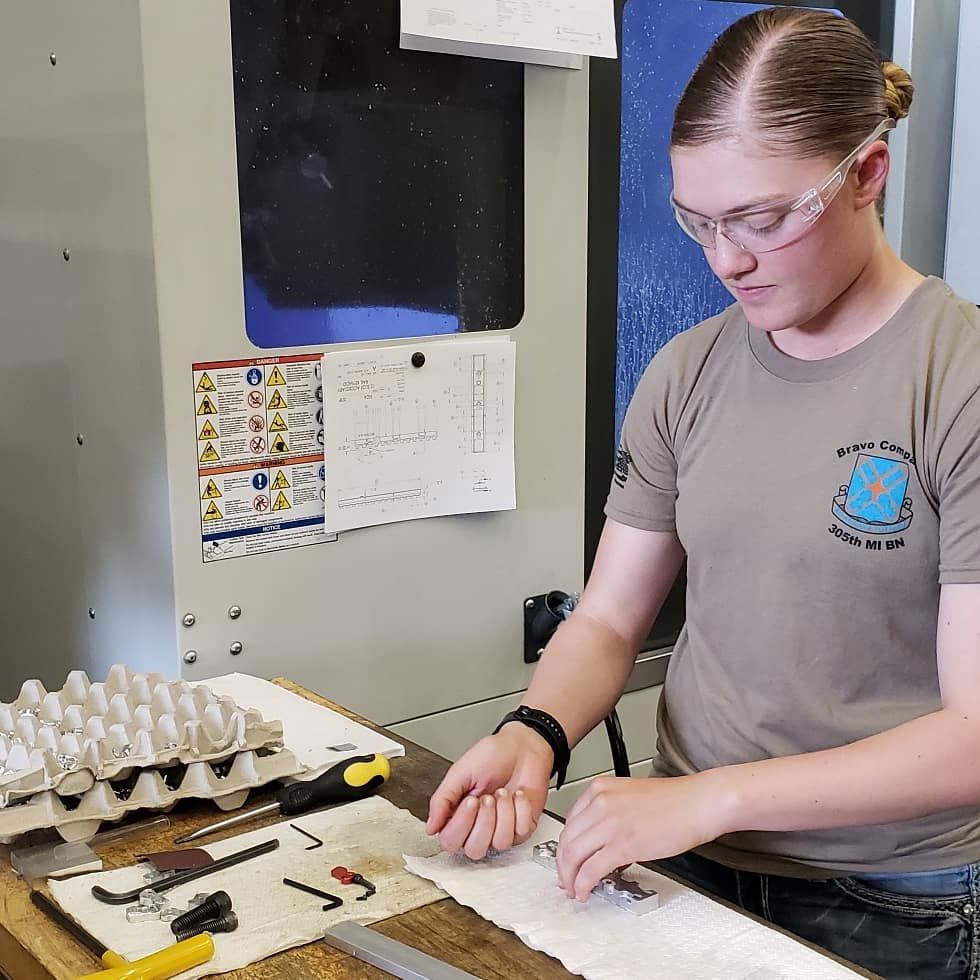 We're that classic small to medium-sized business that employs the American craftsman. We have about 30 employees. We're Americans making products that Americans like to use. Today, we have about 30 machines in the shop and just about everything we sell, with a couple of exceptions like triggers, we make. It's being made here in Boise, Idaho. We strive to make good, robust, quality parts and something that has visual appeal but is also very functional.
We really try hard to make the very best parts we can and still make them budget-friendly. We're in the upper-middle class in the range of parts. We try to give the most value for your money. Yes, you can buy more expensive stuff, but when it comes to value, we feel you're not going to get a better value than what our parts are.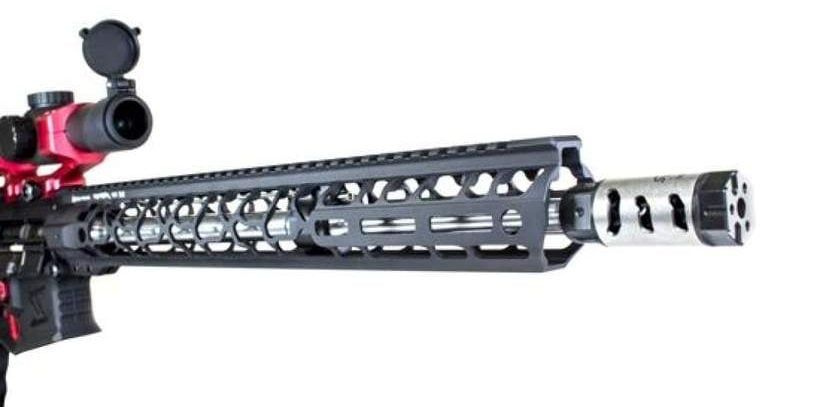 Why Quality Parts Matter
Someone recently asked me "how do I get a more accurate rifle?" Well, some people will answer that by saying that the majority of parts don't matter…and that you just need a good barrel. But, that's not necessarily true.
We've seen it all: cheap forends, cheap bolts, cheap bolt carrier groups, cheap upper receivers..and I'll tell you, they all play a part in accuracy. Those parts have to be made from quality materials if you are going to depend on the rifle.
Q: One ODIN Works product I hear about more than any other is your bolt carrier group. It's actually the reason I reached out.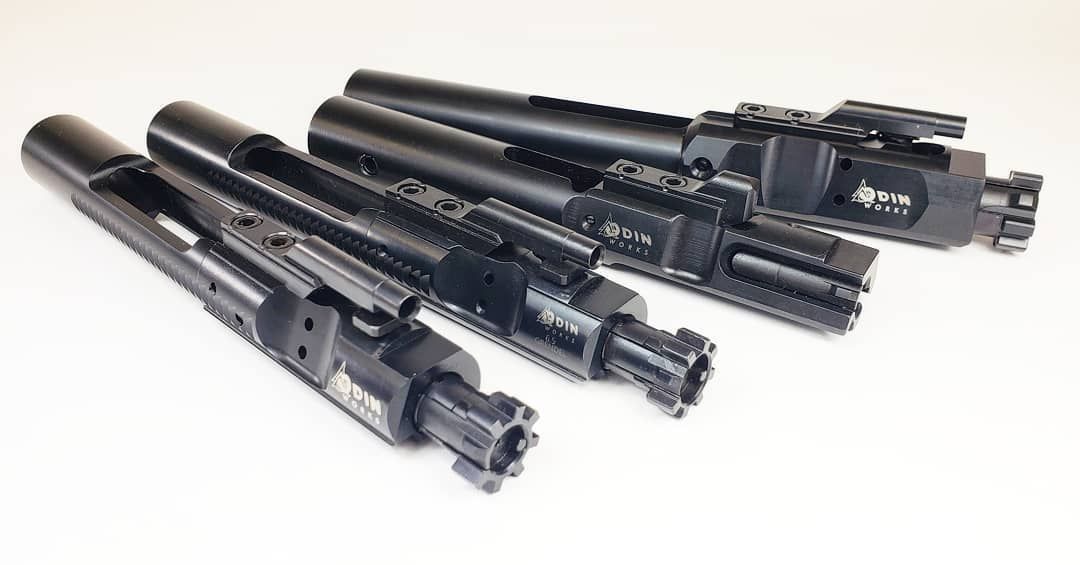 A: Our bolt carrier group is a really fantastic piece of equipment. The black nitride on it is amazing. That's really become one of my favorite coatings. If you can get a part coated in black nitride, its fantastic. Its slick, it looks good, its durable, it gives a surface hardening to the part and it really is a good finish.
Q: Can you talk a bit about the ODIN Works bolt for 9mm…
A: We knew we wanted to have the M-16 extractor on our 9mm bolt. When PCC first became popular, there were a lot of companies using the 1911-style extractor. Now, the 1911-style extractor works but it really wasn't designed to be slammed and having that extractor slip over the case time after time after time. Yes, it can handle it a few times, but after thousands of rounds it can become weak and break.
The M-16 style extractor was designed to snap over that case rim every single time, so we knew that was the way to go. We also knew that, at the time, people were trying to decide between Glock or Colt mags. So, we decided ours had to work with both. It also had to have removable weights. So, those were all the specific features that we knew it needed to have.
Q: Adjustable gas blocks are something you are also known for…can you speak about why yours is one to consider if that's the sort of gas block someone wants?
A: In my opinion, the ODIN Works adjustable gas block is second to none. There's a few reasons why. The biggest reason is it has a ball detent, adjustable Inconel screw. The Inconel screw is great because it handles heat. Ball detent adjustable is great so if you close it all the way, you know you have 20 clicks of repeatable adjustments.
What I mean by repeatable is, let's say you have a suppressor on your rifle and you know the adjustable gas block needs 5 clicks…and when you take the suppressor off, you know you need to add 10 clicks. In that scenario, you just put your wrench in there, move it out, and count the clicks. That's going to be repeatable every single time.

The best part of the adjusting screw is it faces forward so you don't have to take the handguard off. You don't have to have special access points or anything like that. With it coated in nitride and with the Inconel screw and Inconel spring, we've also done torture tests on them under the worst conditions possible and they work as advertised.
Q: Can you discuss your Atlas Compensator?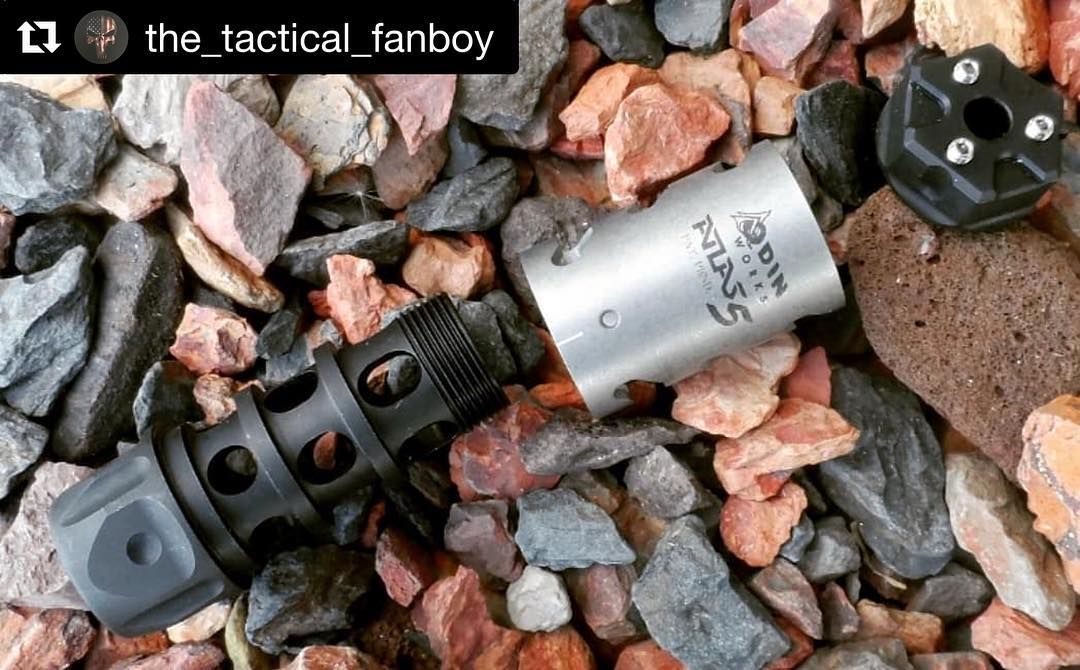 A: The innovative part of the Atlas is that it is a three-piece design that eliminates the need for shims, spacers and crush washers. With the Atlas, you just take the body of the brake and you thread it on, you torque it on, and where it lands it lands.
We then have a timing sleeve and an end cap. The timing sleeve has a hole that you start at 12 o'clock, and tighten the end cap down, and you're done. If you have any bit of muzzle rise left over, sometimes ARs will climb up and to the right…you can just clock that sleeve up and to the right. The end result is virtually no muzzle rise and felt recoil goes down significantly. Through our testing, we were getting up to 72 percent recoil reduction, so it really is an effective muzzle brake. It's easy to install…really effective and looks really good.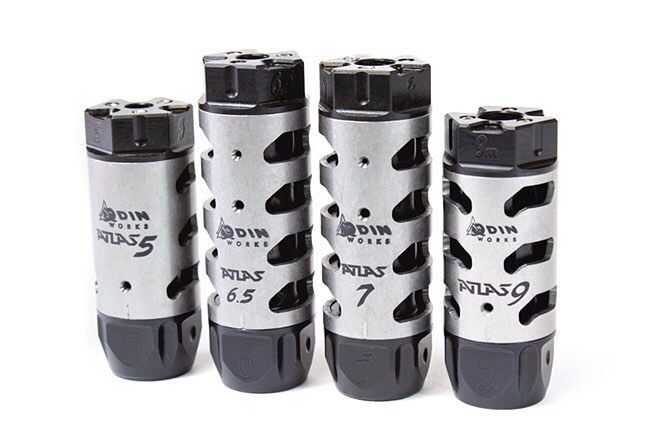 Q: Finally, is there any advice you could share with our readers on building an AR? Things that you've seen in your experience that you think a builder could benefit from?
A: Safety is paramount. If you don't know, there's plenty of people who do know. Make a phone call. Don't assume anything. There's a wealth of knowledge out there, but be careful about the advice you take on the internet. It can be hard to decipher between good and bad information. If you are having issues with your build, be sure to go directly to the manufacturer's website or YouTube channel if you don't want to make a phone call.
I'd also tell people to go slow and do it right. There's no awards for finishing quickly. Also, get the right tools. The right tools make things go so much better if you are working on a car or an AR-15 get the right tools.
Don't Overlook the Obvious
Sometimes the simplest thing is what's wrong. Its pretty amazing we get phone calls and emails where people are having an issue with a build and they want to blame it on this part or that part, and sometimes actually it's just the ammo or the magazine. Sometimes when the car won't start, it's simply out of gas…so avoid the tendency to overcomplicate things looking for other problems.
I would also tell people when they are first getting into it, keep it simple. As you learn you can get more complicated and more exotic with your builds.
Q: One more thing…I see the words "Forward with Purpose" on the ODIN Works charging handle…can you explain the meaning behind that?
A: "Forward with Purpose" stems from Tom Hines. He wanted to come up with a motto that really meant something. He was at a point in his life where he was trying to figure out his purpose. The thought is that if we're not improving ourselves and getting better, we're actually regressing…so that's where that comes from.

We want to move forward with our lives, our careers, and all of those things…but do so with purpose. Otherwise, we just wander aimlessly. So, whatever your purpose is in life, have a goal, have a plan so that you can move forward with it.
###
Thanks to ODIN Work's Operations Director, Aaron Goodfellow for taking time to speak with us. To learn more about ODIN Works, visit them at their website. You can also visit them at their YouTube page, which they keep regularly updated.
We are sorry that this post was not useful for you!
Let us improve this post!
Tell us how we can improve this post?