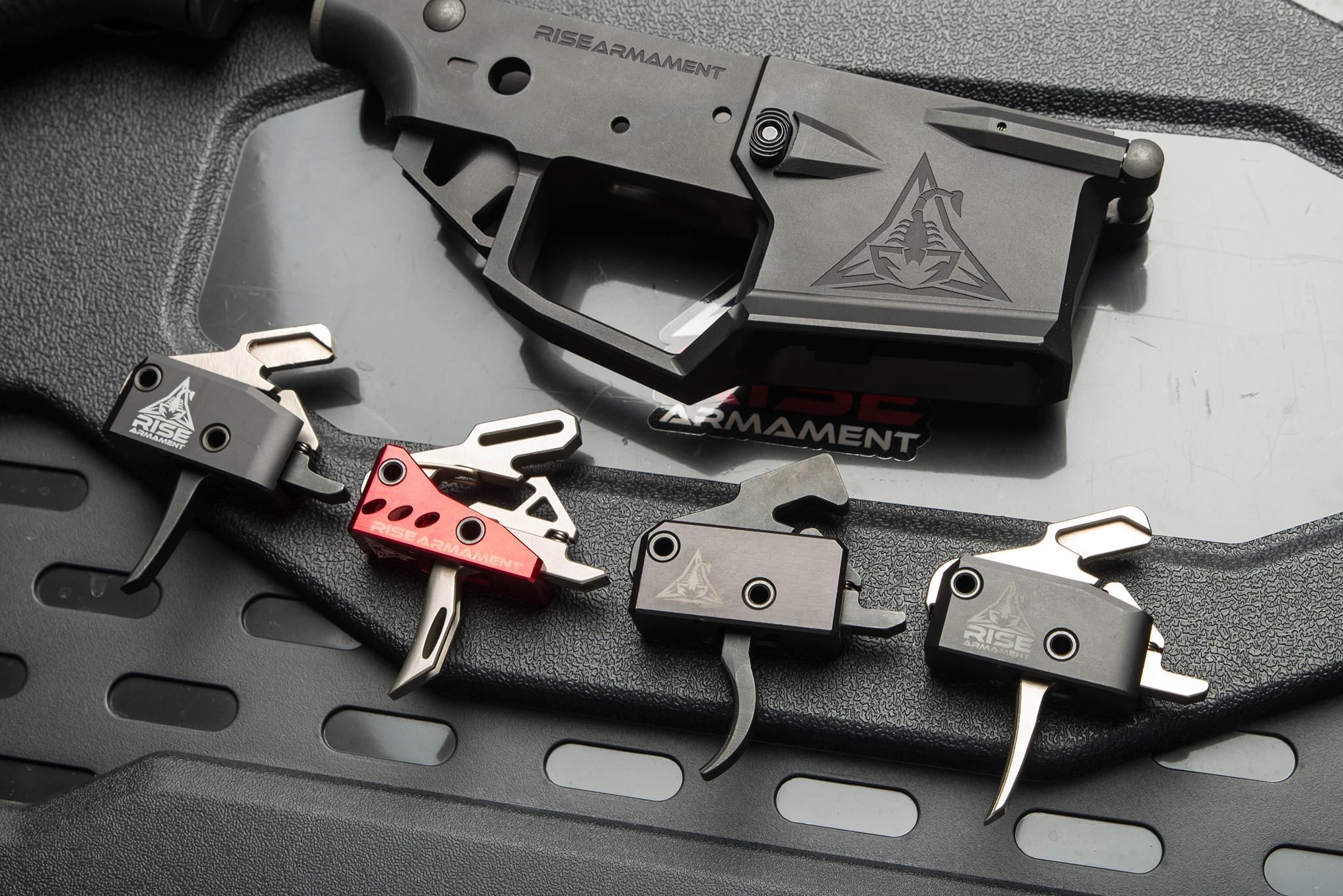 About Garrett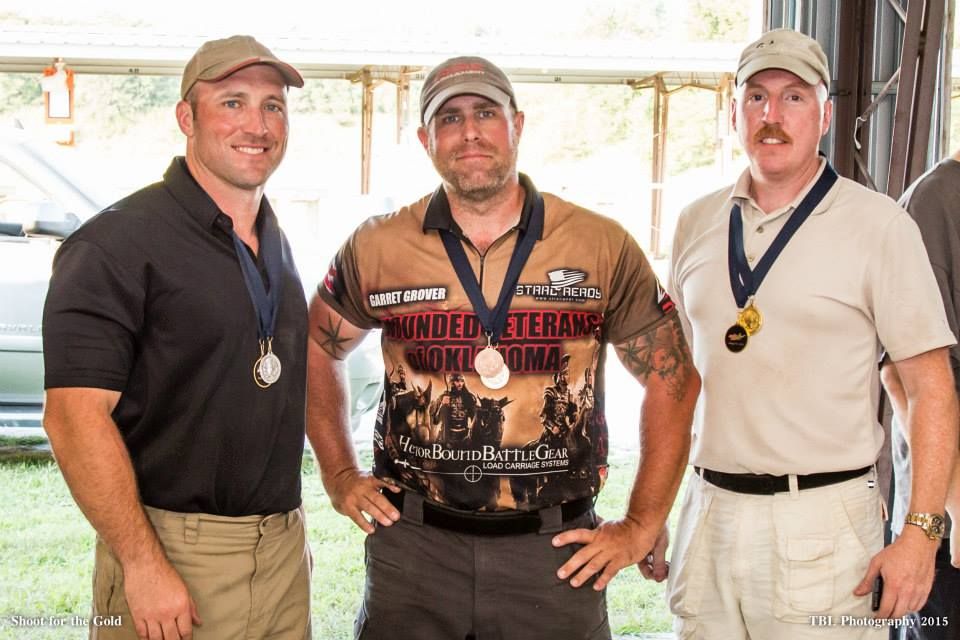 We were lucky to sit down with the recent winner of the 2018 Vortex Extreme Invitational: Garrett Grover, who is also a Product Specialist for RISE Armament, to talk about the company, and to gather insight on their lineup of exceptional triggers.
Prior to joining RISE, Garrett proudly served in the military and worked in law enforcement. In 1992 he joined the U.S. Marines, spending several years in active duty as an infantryman and a certified Marine Corps Marksmanship Instructor. Upon his release from the Marine Corps he became a police officer and eventually joined the Army National Guard.
Grover then earned a spot on the Oklahoma Governor's Twenty Rifle and Pistol Team, where he was awarded the Gus Hadwigger Award for excellence in military marksmanship and graduated US Army Sniper School. He started competing in civilian pistol matches in 2009 however had to suspend his competitive shooting when he was deployed to Afghanistan where he executed over 150 combat missions as a Sniper Team Leader.
Q:  Garrett, can you give us some background on RISE Armament and how your affiliation with them began?
A:  RISE Armament started out as RISE Manufacturing, making parts for the oil and natural gas industry, and aerospace.  About five years ago, just more of an excuse to go to the range, a couple of guys here said, 'hey, let's make some gun parts.' 
They started out with the trigger, the RA-535 trigger, which is still our flagship product. A lot of what we are known for is the performance of that trigger.
One thing led to another and the oil industry started to struggle a couple of years ago, and fortunately, RISE had already established itself in the firearms market with that trigger and a few other products that came out subsequently. So, the focus shifted entirely to firearms, and now, that's all we do.
Myself, I started as a sponsored shooter for RISE Armament about 3 years ago and came on board as an employee about a year ago. The people that work here are 30% veterans. It's very down home, close knit, like a family, really.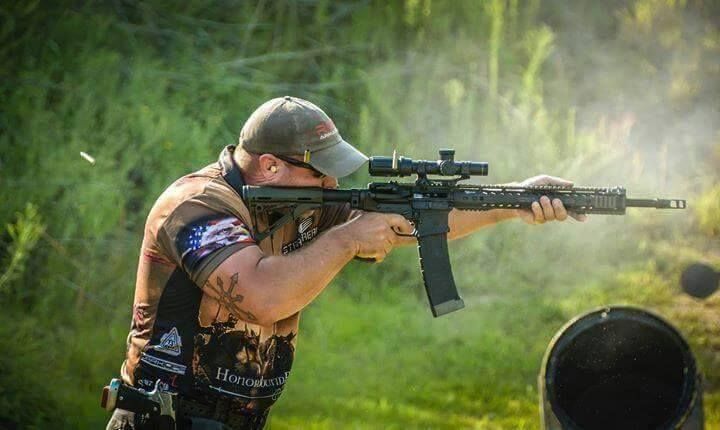 The company culture is really about giving back, not just giving back to the shooting community that provides us the means to feed our families, but giving back to the military veterans and our communities in general.
Q:  Why should builders out there pay attention to RISE Armament when they look around at the many different parts that are now out there on the market?
A: Well, as you know, a few years ago, we had a different administration and there was a gun scare. People went out and bought everything they could get their hands on.
What a lot of gun enthusiasts thought was going to occur thankfully didn't end up happening. And now what we have is a bunch of people getting around to upgrading those purchases.

When its time to make those upgrades, simply put, we feel our parts are the best out there they can be bought at a reasonable price. Our parts are built according to strict procedures, which are more stringent than typical gun manufacturing practices. More than that, everything is designed with direct input from competitive shooters. These guys…if a competition shooter can't break it, I don't think anybody can (laughs).
We also hear from military and law enforcement.  I can tell you with confidence that there is nothing that is developed by RISE Armament just on a whim. Everything is well thought and designed with specifically the end user in mind.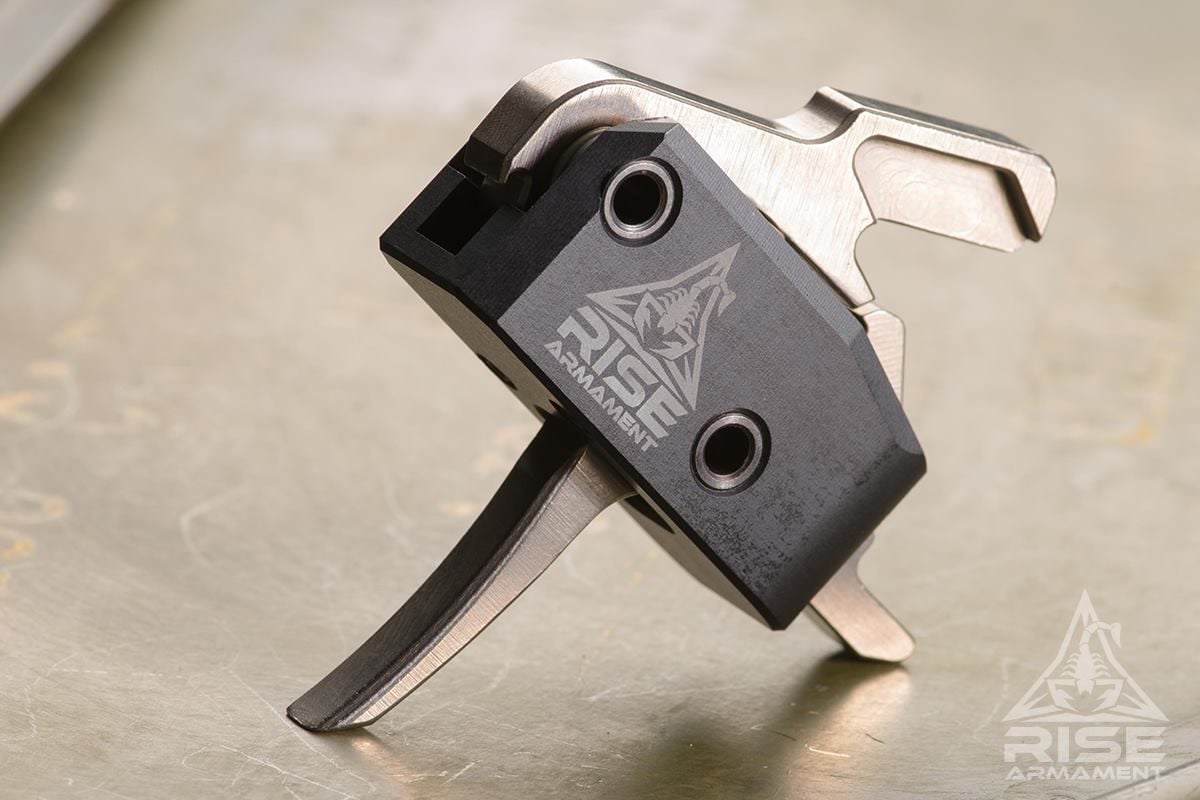 Q:  A common thing we see on forums, or we're asked personally is, 'what is the best lower', or 'what is the best upper for my build?'  Is there really a way to answer that?
A:  As far as what's best, what I can say is all RISE Armament parts pass a very rigorous inspection before they ever leave our facility. We've got equipment here that measures way beyond the industry standard.  So, what we're making is safe, dependable and of the absolute highest quality.
That said, distinctive styling to some people is very important. They want things that just look cool. Our stuff definitely looks cool, but in addition to that, it performs as well.
We also have an absolute, no questions asked, hassle free, fully transferable, 'even if you break it, it's your fault' warranty that we will honor as long as RISE Armament continues to exist. There's no limit on that. We back up all of our stuff 100% at all times, which is huge. The good news is rarely to we have to use that warranty.
Q:  Let's talk a bit the RISE Armament triggers you offer, I've had a few and they are wonderful, refined single stage trigger…
A: We have a bunch of guys right now assembling triggers, and they're out there with files and sandpaper and every single trigger is hand assembled and tested and retested. And someone else then tests that same trigger again before it goes into the package.
There's a lot of work put into it…attention to detail and everybody who works out there puts a ton of pride into every single trigger they build.
Our guys like to shoot and they saw an opportunity. They saw a lot of aftermarket triggers out there that were good, but they thought that they could do better. I believe that they did, and I think a lot of other people do to. The RA-535 hit the market in 2013 and we still have difficulty keeping them in stock. We sell out as soon as we make them.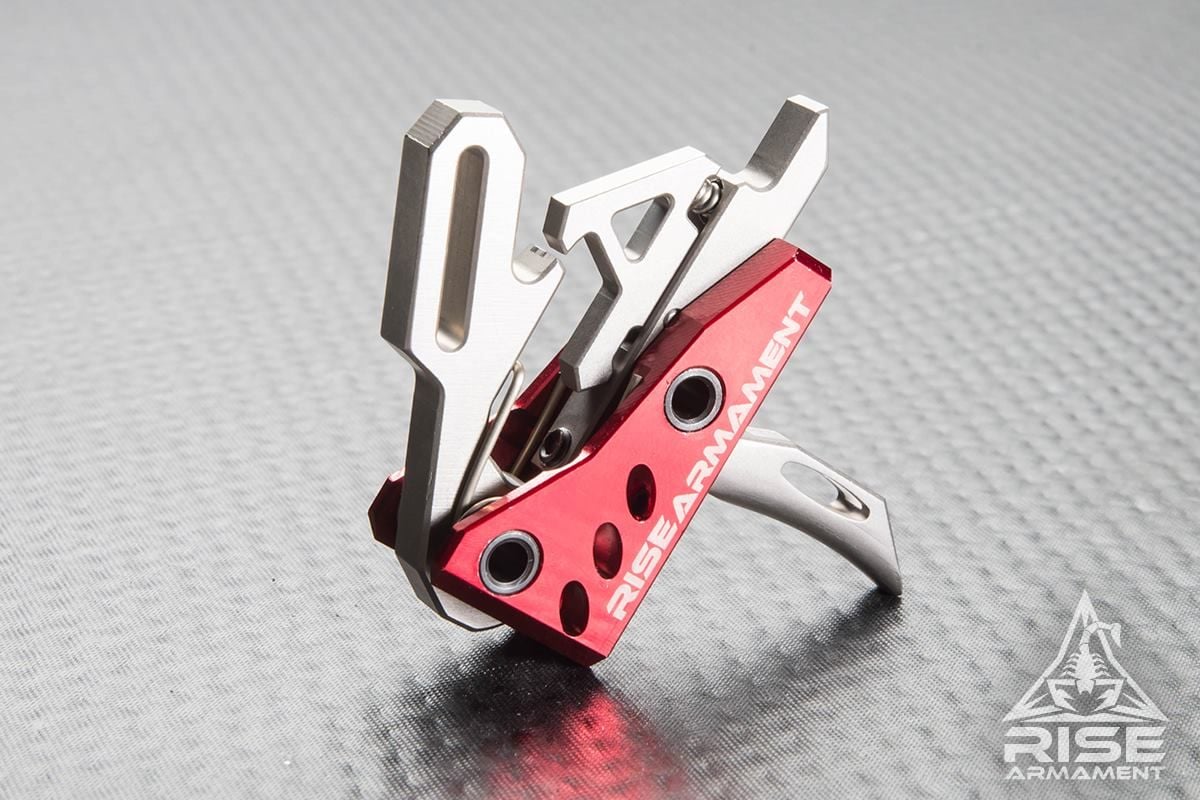 Q:  Why is the trigger such an important thing to focus on when building an AR?
A: When I explain triggers to people, I try to equate the firearm to a computer. Your brain is the CPU. Your optic or your sighting system is keyboard, but your trigger is the mouse. That is your direct interface with the gun…so whatever you do with your trigger, that's what the gun is going to do. It's very, very important that you have a smooth, light trigger that you can work with.
Now take your gritty 8 to 10 pound mil-spec trigger.  Every amount of force you apply to that trigger directly influences what happens at the muzzle.  It can be really small at the muzzle, but down range, its exponentially larger.  So, if you can put a trigger in your gun like the RA-535 or the RA-434, which is my personal favorite, it will have less influence on the muzzle of the gun.
Q: So, what should builders be looking for in a new trigger?
A: The first thing I do when I get a new gun is I'm going to pull out my trigger scale and see what it actually pulls at.
If it pulls at 8 pounds its automatically disqualified, I don't care what the purpose is.  (laughs)
That is too heavy, because if you are under stress and you have a heavy trigger in a self-defense scenario and you need to make a quick shot and maybe you yank that trigger because your adrenaline is up and you have tunnel vision, you have just pulled that gun off target and you have sent a round where you did not want it to go. You absolutely do not want that.
You want a trigger that is going to be lighter, now you don't necessarily need a 6 oz. dual trigger or anything like that, but for ARs, between 3 and four pounds seems to be the sweet spot for controllability.
Then, for follow-up shots, you want minimal over travel and a fast and tactile reset. You want to know when that trigger has reset. You want to be able to feel it so you know you are ready to take that follow up shot if you need to.
Finally, for precision shooting, you want smooth. You want responsive trigger that responds to what your finger is telling it what to do.
I prefer single stage triggers for everything, even for precision shooting. There's different schools of thought on that, but all of the triggers we at RISE Armament make are single stage. I like a single stage trigger because the effect that I have on that trigger is immediate.
Q:  Finally, RISE Armament offer quite a few triggers now.  Can you give a brief explanation of why that is for our builders?
A:  If you start with our RISE Armament RA-140, that's our entry level. We call it our 'good' trigger…We have kind of a 'good-better-best.'  The RA-140 is a great trigger, especially for the price point. You can't beat it.
Then you get into the RA-434 High Performance Trigger. Dimensionally, there are some differences in engineering, in geometry, and then in the coating.
Obviously, you get a flatter trigger bar. It still pulls at 3.5 pounds but it feels lighter, just due to geometry and the coating that we use on it.
After that, you get into the RA-535 Advanced-Performance Trigger. It has some engineering into it that goes even further into speeding up the reset, eliminating over travel. It has a totally different coating from the RA-434 even. There's guys getting .10 splits with the RA-535, which is just insanely fast. The trigger is designed for speed. There's a lot of top 3-gunners running that trigger right now.In a nutshell, the 140 was really designed for sporting in mind…hunting, things of that nature. The 535 was designed with competition in mind. The 434 is kind of there to bridge that gap. It's kind of a general all-purpose trigger.
We are sorry that this post was not useful for you!
Let us improve this post!
Tell us how we can improve this post?