ARBuildJunkie gets an overview of the new Sig CROSS via Kyle Lamb of Viking Tactics and a detailed overview of Sig's .277 Fury Hybrid ammunition from David Farrell of Sig Sauer.
The Sig CROSS has a one-piece receiver, AR-style ambidextrous controls, adjustable trigger, weighs less than six and a half pounds, features a thin M-LOK rail, and easily accepts a suppressor. Lamb also goes over the unique locking stock on the Sig Cross.
.277 Fury allows for more power in a smaller, lighter package. The three-piece ammo features a stainless steel base that goes over the traditional brass case, sealed and locked with an aluminum washer. Sig claims that this allows PSI higher than previously possible.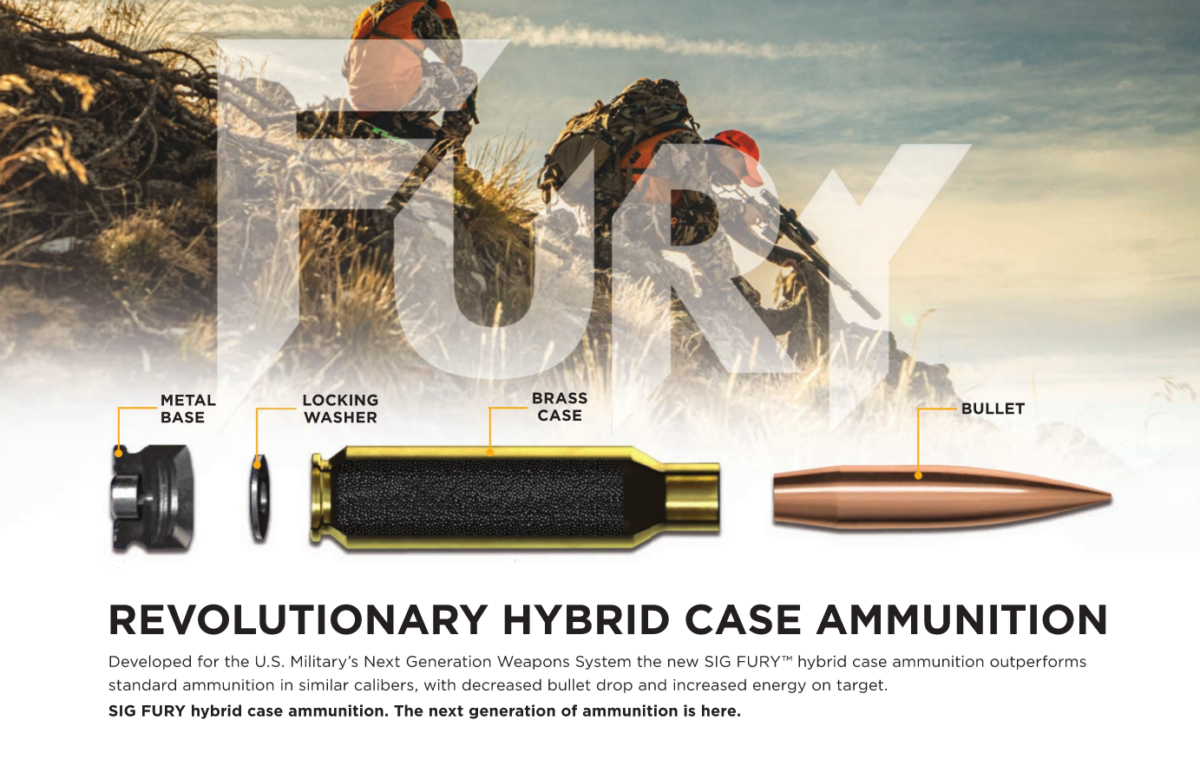 Comparing .277 Fury to 6.5 Creedmoor, Sig told us that shooters can expect 9 feet less drop at 1,000 yards with 20-25 percent greater energy. Out of a 16″ barrel, we were told a 140-grain bullet can reach over 3,000 feet per second, and 3,200 feet per second out of a 24-inch barrel.
Via Sig Sauer: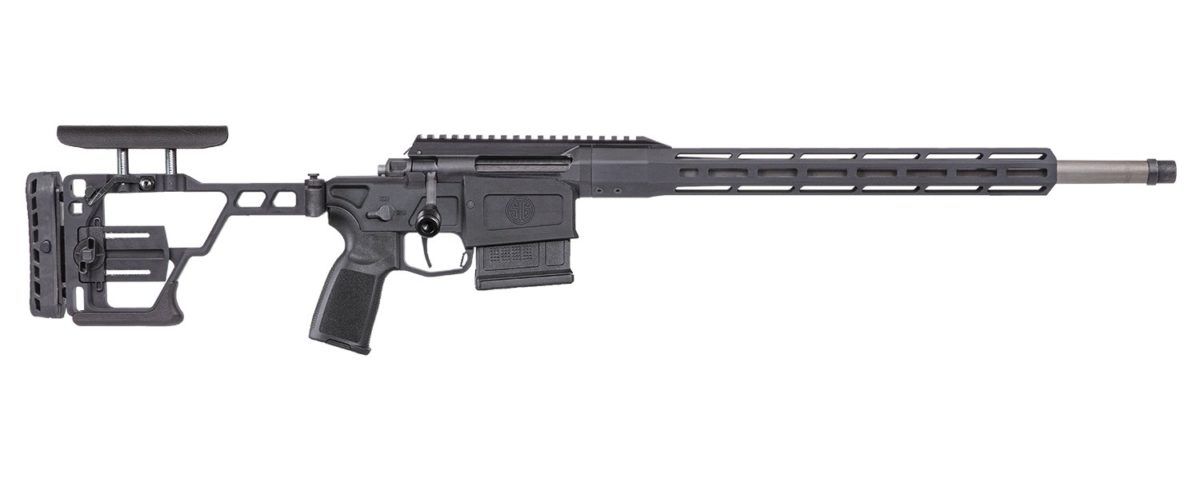 The Sig CROSS Precision Bolt-Action Hunting Rifle is a lightweight precision rifle with a push button, foldable SIG precision stock, a one-piece aluminum receiver that eliminates the need for bedding the action, and AI magazines for creating the most accurate precision hunting platform. The Sig CROSS features a stainless-steel rifled barrel with a free-float M-LOK handguard, a 2-stage match-grade trigger externally adjustable from 2.5 – 4 lbs., ambi-safety, a three-lug bolt design with a 60-degree throw and interchangeable bolt handle. The precision stock is spring-loaded for one handed operation and can be fully adjusted in the field for length of pull and comb height with no tools. The rifle has a full-length replaceable picatinny rail that allows for direct optics mounts, 20 MOA, and O MOA. The CROSS is available in 6.5 Creedmoor, 308 WIN, and the soon-to-be-released 277 SIG Fury Hybrid Ammunition with a black anodized or First Lite camo finish.
We are sorry that this post was not useful for you!
Let us improve this post!
Tell us how we can improve this post?