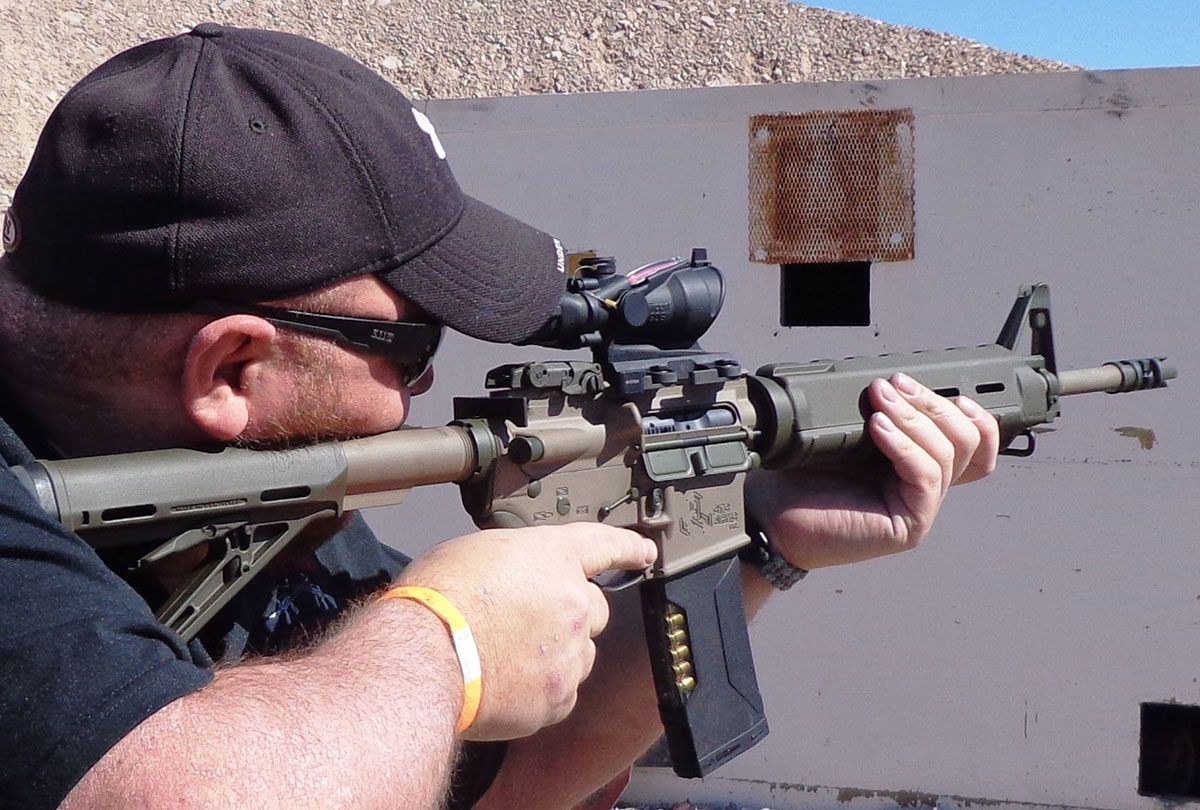 Chris Bartocci from Small Arms Solutions is a massive influence on not only this website, but on the world of ARs as a whole. For very good reason, Chris has been one of ARBuildJunkie's most requested interview subjects. He has truly encyclopedic knowledge of the AR15…a rifle he has literally dedicated his entire life to…going so far as to re-writing their manuals and authoring definitive books on the platform.
Chris Bartocci and the Rise of Small Arms Solutions
To learn more about Chris Bartocci's background, his persistence in the face of adversity, how Small Arms Solutions began, what he looks for in a true combat-ready AR-15 and more, we recently touched base for a wide-ranging interview.
In part one, we discussed the story of the M16 in Vietnam…a topic Chris Bartocci knows more about than almost anyone. In part two of our three part discussion, we talk to Chris about his first experiences with the AR, all the way to today, where he consistently creates some of the most in-depth information available about the platform.
Q: Chris, I've been reading your work for a long, long time. I actually have binders of old Small Arms Reviews that had Chris Bartocci articles regularly featured in them. You've been a tremendous influence on this website…can you talk a bit about how you got started?
Chris Bartocci, Small Arms Solutions: I've been involved with firearms my entire life. This has actually been my only hobby my entire life. This is all I've ever done…I was about nine years old and I had a newspaper route, and one of my customers said, "hey the guy across the street has a machine gun." I went over, and he said, "no, I have an AR-15." It was the very first time I ever saw one and I was absolutely amazed.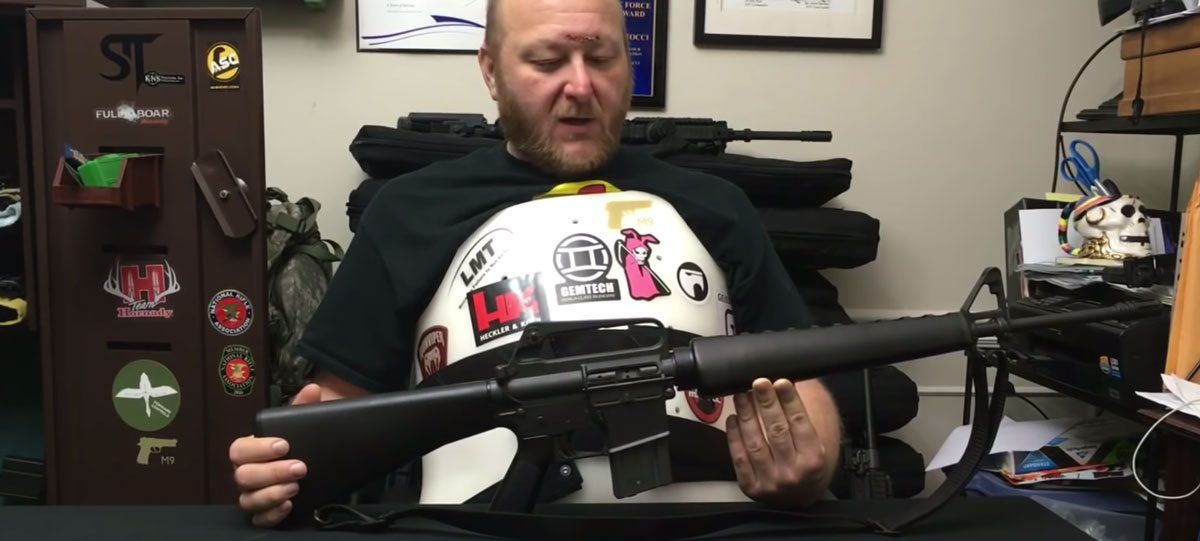 More than anything, I just wanted to shoot it. Not long after, my dad and my buddy went with me to a range, and I was able to shoot one for the first time. After that one experience, it set my life on its course, even at that young of an age. I was transfixed, and I started studying it.
Q: How soon after that were you able to get a rifle of your own? And how did that influence the very early stages of your career?
Chris Bartocci, Small Arms Solutions: I ended up cutting a lot of grass and throwing a lot of newspapers, so that at the age of 15, I bought my first AR-15…Then at the age of 17, I joined the Army with my parents consent. I only served very briefly due to some medical issues. I was diagnosed with severe psoriatic arthritis. When I got out I went for an associate's degree in police science, to be a police officer. At that time I was also working in a sporting goods store.
One day, a gentleman came into the store. His name was William Houde-Walter, and he was the president of LaserMax, Inc. They manufactured laser handgun sights. He was having some issues with the point of aim/point of impact, and he talked to me, and it happened that I knew exactly what the issues were and I was able to tell him.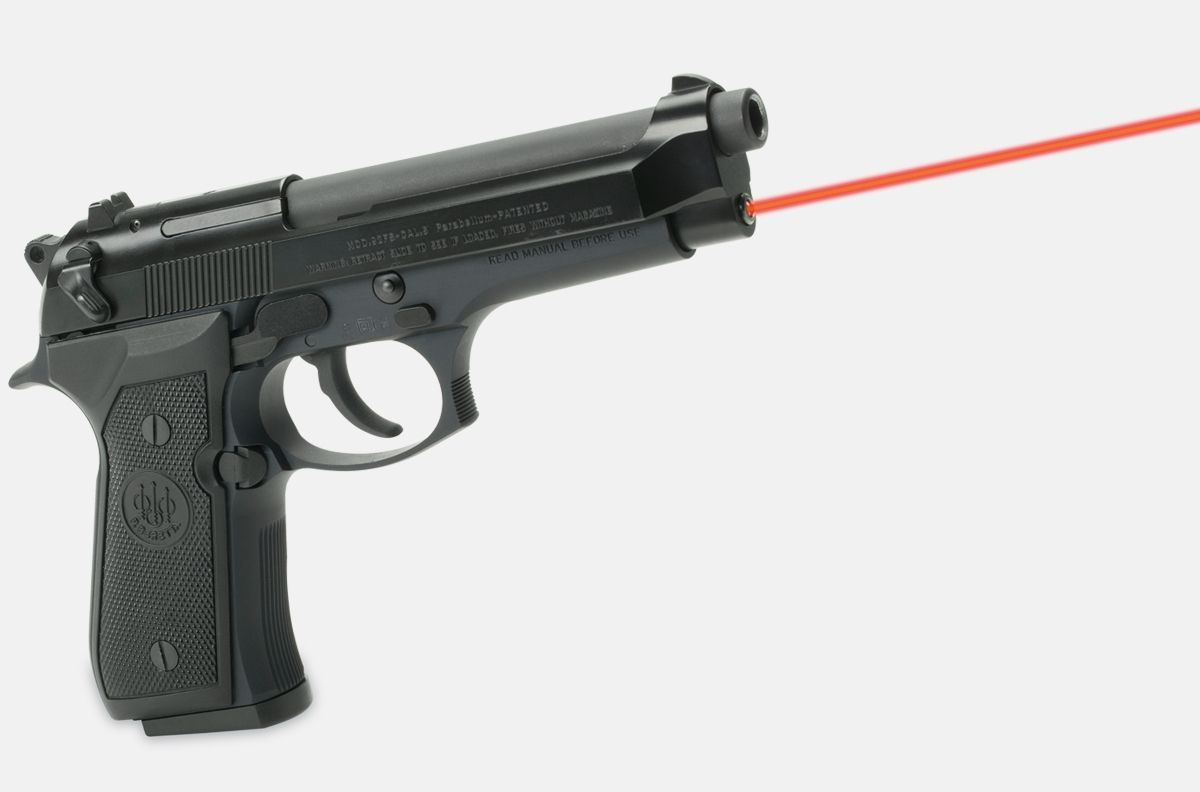 Chris Bartocci – An Opportunity Presents Itself
Around this time, I left the sporting goods store to work at a professional gun shop. That position helped me gain even more knowledge. But while, working there, William Houde-Walter came and found me, and he offered me a part-time job setting up a protocol for test evaluation, durability and quality control. So, I worked there part time, I worked at the gun shop part time, and at the same time I was going to school full-time. After I graduated, I ended up working at LaserMax full-time as an evaluation and integration engineer…making sure things worked as they should.
While at LaserMax, I then decided to attend some armorer's schools. I went to several, with Colt being the one I most wanted to go to. So, I went. I also went to schools for Glock and Sig Sauer. I had worked significantly with those firearms and I had also conducted endurance testing. I personally conducted 10…20…30,000 round endurance tests with Berettas, Sigs, Glocks, testing LaserMax products…
Chris Bartocci – A Layoff and a Change in Direction
Unfortunately, LaserMax fell on hard times and I was laid off. I went back to school for my Bachelor's degree in police science…I also tried going back into the Army, but because of my medical condition, they told me to stop wasting their time.
Q: Was there a time where you felt like perhaps your career would need to go in a different direction?
Chris Bartocci, Small Arms Solutions: During that period, I thought that I might try to do something different than firearms. I tried to learn computer science but that was a complete nightmare. I decided I needed to go back and try to get into law enforcement. Around that time, I had an interview with Secret Service that fell through due to medical issues. But then I met a girl while at college who became one of my best friends. She said "you need to look into forensic firearms identification." It was a place where I could use my firearms knowledge.
So, I did that, and ended up with an internship at a county crime laboratory in Rochester, New York and then was hired by the Wisconsin Department of Justice State Crime Laboratory in Milwaukee, Wisconsin as a firearms examiner…this laboratory wanted someone who was an expert in firearms. They wanted who they hired to know firearms, and then they'd teach the forensic aspect. I ended up spending five years there.
Q: Would this have been around the time you began writing about firearms? Can you talk about what lead up to you writing "Black Rifle II?"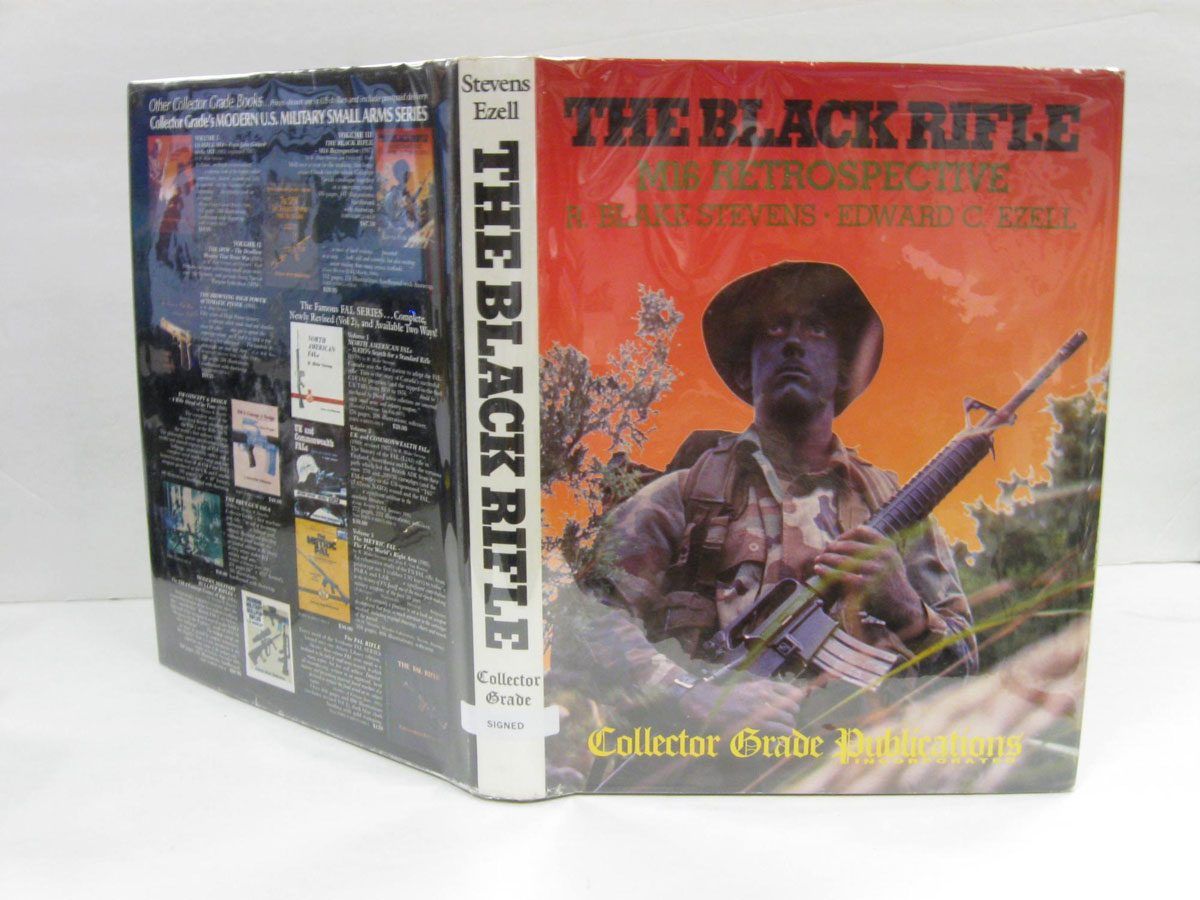 Chris Bartocci, Small Arms Solutions: That's correct. I had always wanted to write. I started doing writing for Gun Digest. My entire life, the book "The Black Rifle" was my bedtime story. I was obsessed with that book, and I would always wonder if there was ever going to be a "Black Rifle II". One day, my wife just came out and said "you need to do it." My thought was "how am I going to do that? No one knows who the hell I am. I'm not Ed Ezell or R. Blake Stevens."
Chris Bartocci on Black Rifle II – "A Four Year Labor of Love"
Well, she convinced me to try it. I started writing the book, and at the same time, I started writing for Small Arms Review and Small Arms Defense Journal. It took me about 4 years to write the book. It was really a labor of love, and it didn't take as much to convince people to talk to me than I thought it would. The book led me down the track to everyone who actually did the work on the M16A2 forward. It was all first-hand experience and I was able to interview the actual engineers that did it. Because of that, I spent a lot of time at Colt…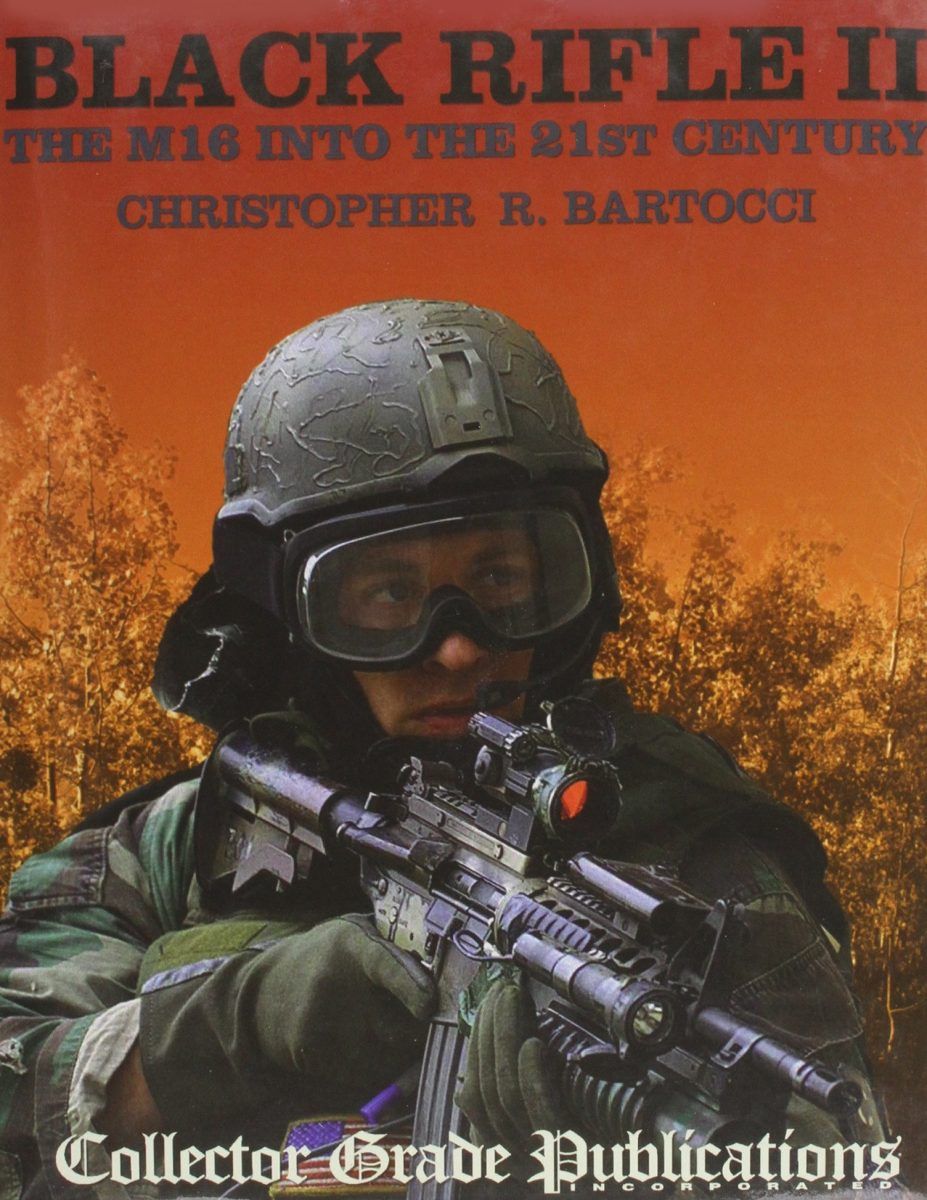 In 2004, is when the book came out. To my surprise, we sold over 20,000 copies, and even after all these years I still get royalty checks from it…it's still doing really well. It wound up being very successful. And in the time since, I've continued to write. I have over 300 publications between Small Arms Review, Small Arms Defense Journal, American Rifleman, Shooting Illustrated, Gun Digest, Special Weapons for Military and Police, Association of Firearm and Tool Mark Examiners Journal.
Q: Can you talk about your time at Colt?
Chris Bartocci, Small Arms Solutions: I had done a bit of consulting for them…but my dream my whole life was to work for Colt. That's all I ever wanted to do. Some people want to be rock stars or football players. My dream was to work for Colt…I was able to approach General William Keys, (the CEO of Colt Defense at the time) and I said, "Sir, I want to work for you."
At this time, I again lived in Rochester, New York…and what I ended up doing was commuting. I would leave at about 1 AM on Monday morning, and I would drive the eight hours from Rochester to Hartford. I would stay in a hotel I would pay for by the hour from Monday through Thursday night, and then I would come home Friday. That cost me $300 dollars a week out of my salary so I could have the job.
Q: What kind of things were you working on while you were there?
Chris Bartocci, Small Arms Solutions: When I worked at Colt, one of the first things I did was I re-did their armorer's programs…I re-did all of their manuals. I also did a lot of work with media. Later I moved into international sales…I ended up going to a lot of countries and I was gone approximately 60% of the year. I was still doing some writing for Colt as well…As a part of my duties, I also worked a lot with General Keys in marketing.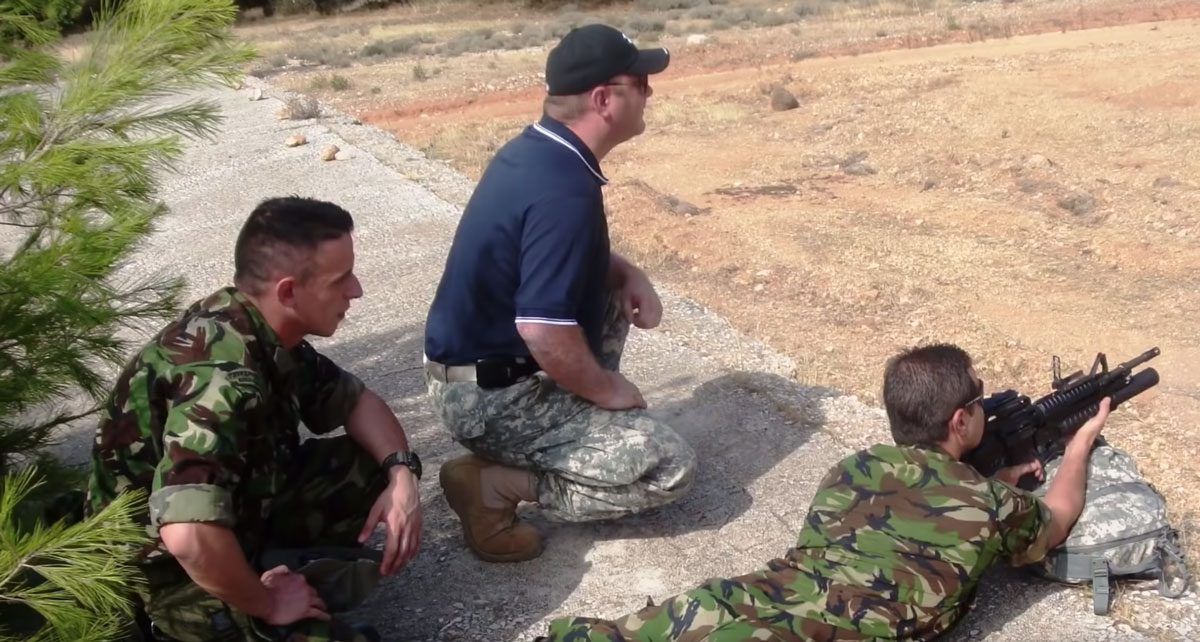 At the time, I was always a gifted person when it came to troubleshooting and finding issues. From time to time I would find issues with orders…things that were not done properly, parts of the assembly process that were skipped. It started to upset someone in engineering…I don't think they had the sensitivity to know that what goes out of that plant effects someone's life. If it doesn't work somebody gets dead. Unfortunately, the attitude of a certain engineering head when I would find problems was "hey what are you doing back here?" This engineering head was very much for himself and not for what was the best interest of the company.
I continued working with Colt and continued writing, but then General Keys stepped down from Colt Defense and went over to Colt's manufacturing…I was employed by Colt Defense. As soon as the new CEO took over, there were a lot of promotions, and that engineer I mentioned was allowed to go after anyone he wanted…and if wanted to fire someone, he did. And that's what they did. He claimed one of the articles I wrote disparaged the company.
Q: Disparaged how, if you don't mind me asking?
Chris Bartocci, Small Arms Solutions: Well, the same information was in Black Rifle II. But this was an article I wrote about Lewis Machine and Tool. The article talked about the LMT Enhanced Bolt Carrier Group. I noted that LMT had been asked by SOCOM to develop an improved bolt carrier group because at the time, the Colt bolts were breaking and they were having extraction issue with the M4. This was a year that Colt was having a lot of problems. So, when I did my review of this product, I stated that it was developed because of deficiencies in the M4. Well they took that as me being anti-Colt, and they were able to get me canned over it.
Q: You left Colt and then went to Otis Technology, correct?
Yes, I left Colt. Thankfully at that time I had been doing some consulting for Otis Technology, which is weapon maintenance equipment. I had been consulting, designing new cleaning equipment for military purposes…I also spearheaded their international sales.
While working for Otis, I traveled to over 29 countries, including Afghanistan and the middle east, working with military and law enforcement…However, I ended up getting laid off when Otis lost their government contracts. Now, at the same time they laid me off, they gave me a contract to work as a consultant where I could do basically the same thing that I had been doing. And that is pretty much where Small Arms Solutions came from. At it's core, that's what Small Arms Solutions is…it's a consulting firm.
Q: Did the idea come from just the uncertainty you had been facing?
Chris Bartocci, Small Arms Solutions: I think so. it was the second time that I had lost jobs from companies that had lost government contracts. They had gone balls to the wall with government contracts and when those contracts dried up, they started laying people off. I definitely did not want to get back into law enforcement or forensics. You can only see so many dead bodies, go through so many bloody clothes, and clean brain matter off of bullets, and clean guns out that are full of blood. I also had to testify over 200 times in state, local and federal court. And let's just say it's not as appealing as it appears on television when you're actually doing it.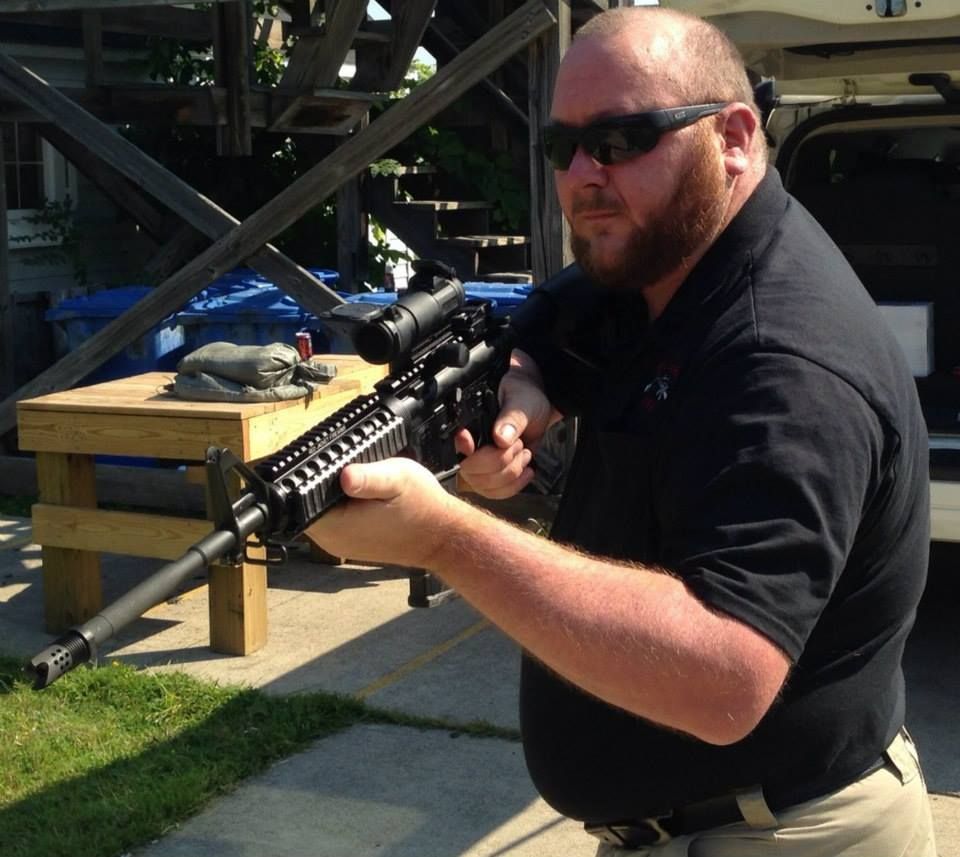 I did not want to get back into it. My pleasure had instead always been working with police and military. Even when I was a firearms examiner in New York, I maintained the weapons for some SWAT teams in the area. My neighbors thought I was a drug dealer because they would see SWAT vans, police cars and Humvees show up at my house at all hours of the day and night. Any time something would go down, the police would bring their guns to my house. I had a little shop in my basement, I would do the repair work…I never charged them for that…I continued that for quite some time. At the same time I was still doing some traveling for Otis.
Q: Now, somewhere along the way, you decided to relocate to where you are now…which is Texas. What happened to make you want to make that leap?
Chris Bartocci, Small Arms Solutions: Around 2015, I still found myself in New York state. Long story short, Chancellor Cuomo determined that anyone who was in our line of work was not welcome in New York state.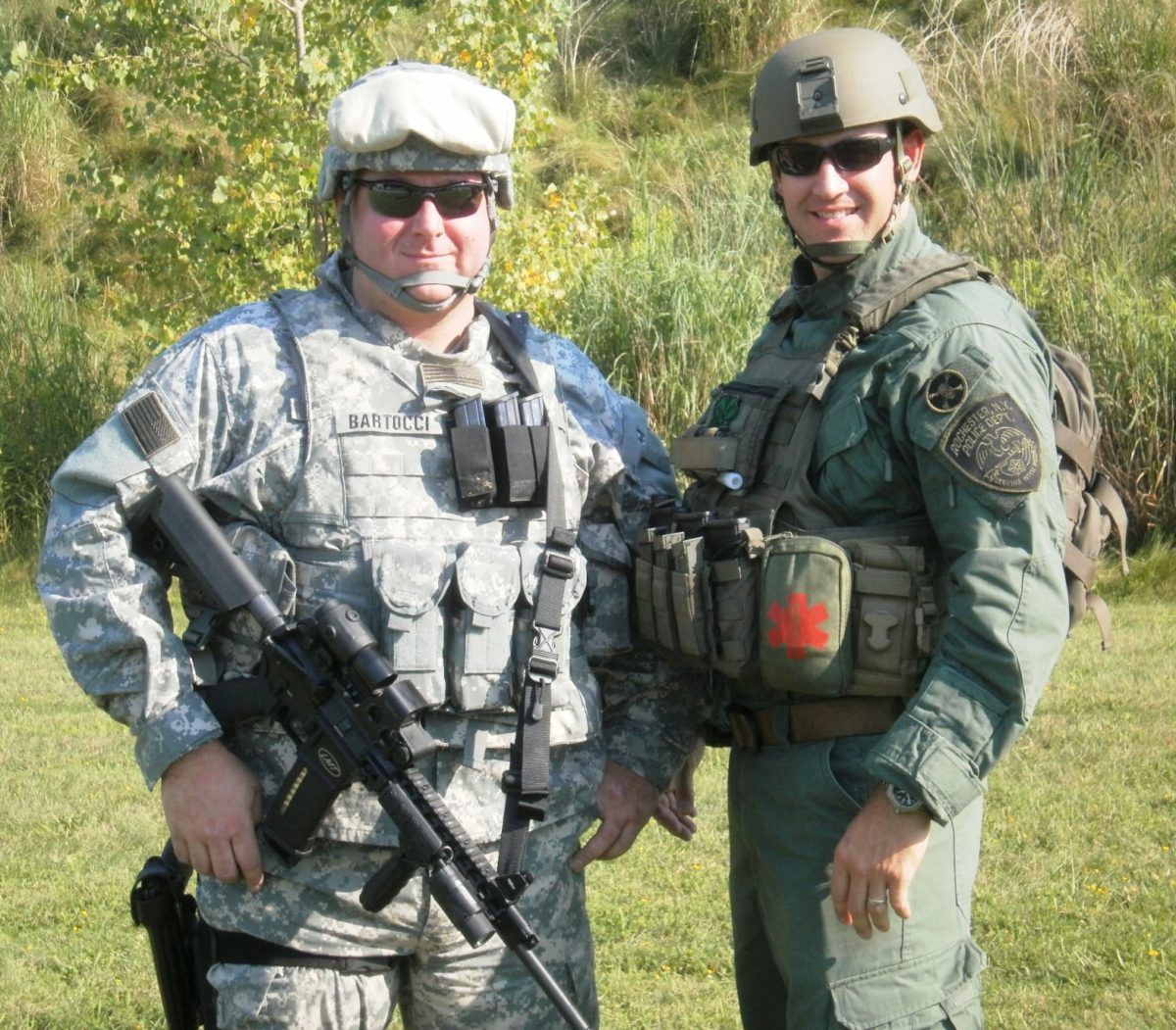 Granted he didn't understand that the guns that he wants for the police in his state, well…someone has to design those, build those, sell them to the department. Someone has to train police on how to use them.
I guess as long as that someone isn't living in New York state doing that work, I guess it was OK…Anyway, it got to the point where I just had to get out. I wanted to move where I knew I was going to be free. So, I moved to the great state of Texas, and I absolutely love it here. This is freedom and this is exactly what this country is supposed to be…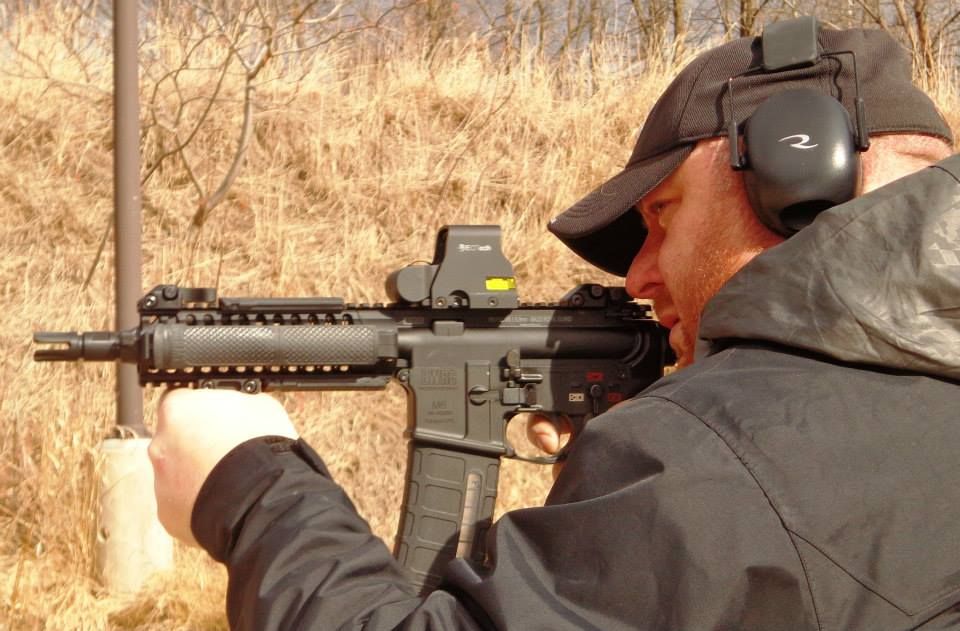 Q: Did that newfound freedom inspire you to start putting yourself out there more? This would put us very near Chris Bartocci really making his presence known on YouTube…
Chris Bartocci, Small Arms Solutions: My wife had been trying to get me to do YouTube stuff for a long time. It didn't interest me too much. I also don't have much of a personality. I'm sort of dry. She kept on me. But at the time, I was consulting with many, many AR manufacturers. I had done armorer's manuals, operator's manuals, training, engineering, consulting for companies such as Lewis Machine and Tool, LWRCi, Diamondback Firearms, Armalite…just to name a few. I was doing some armorer's schools here in Texas as well.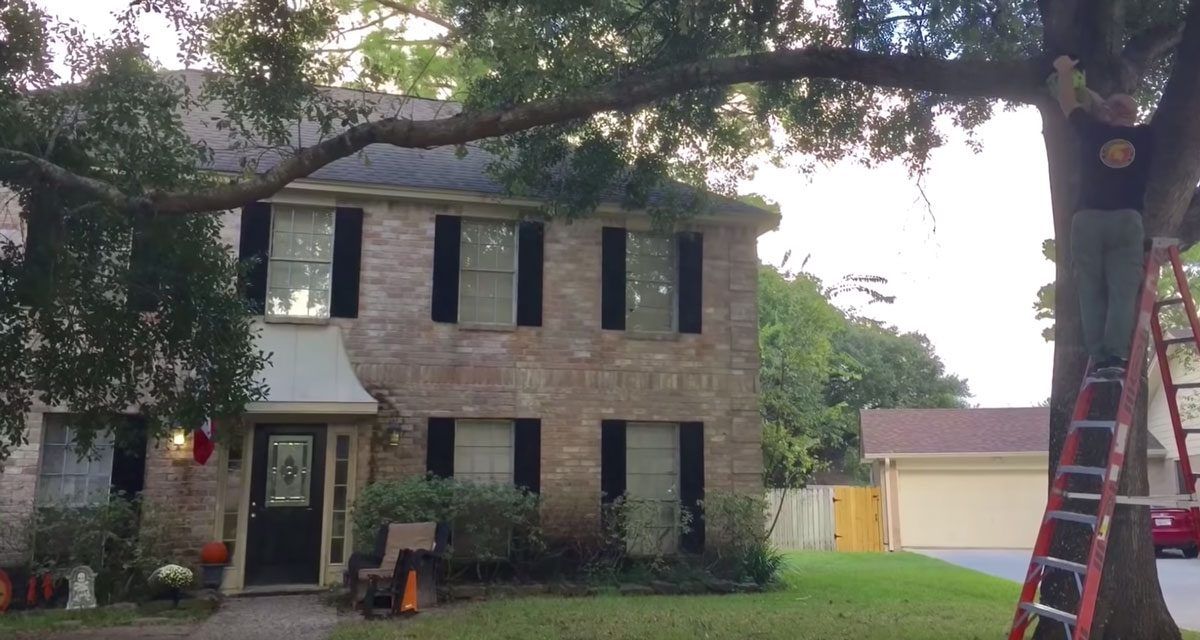 Unfortunately, in 2016, in a freak tree accident I broke my back. I was out for quite some time. I started doing more YouTube stuff around that time because I couldn't do anything else. And to my surprise, the YouTube stuff actually started to be fun. I had all my contacts for when I was a writer for all of the gun magazines. Now, I had a falling out with Small Arms Defense Journal and Small Arms Review…getting articles approved became difficult.
So, my wife and I took a look and decided that the real reach for what I do was through YouTube and through the internet. It was not through written journals any longer. I had more subscribers online at 10,000 than I was accessing through my articles at Small Arms Review/Small Arms Defense Journal.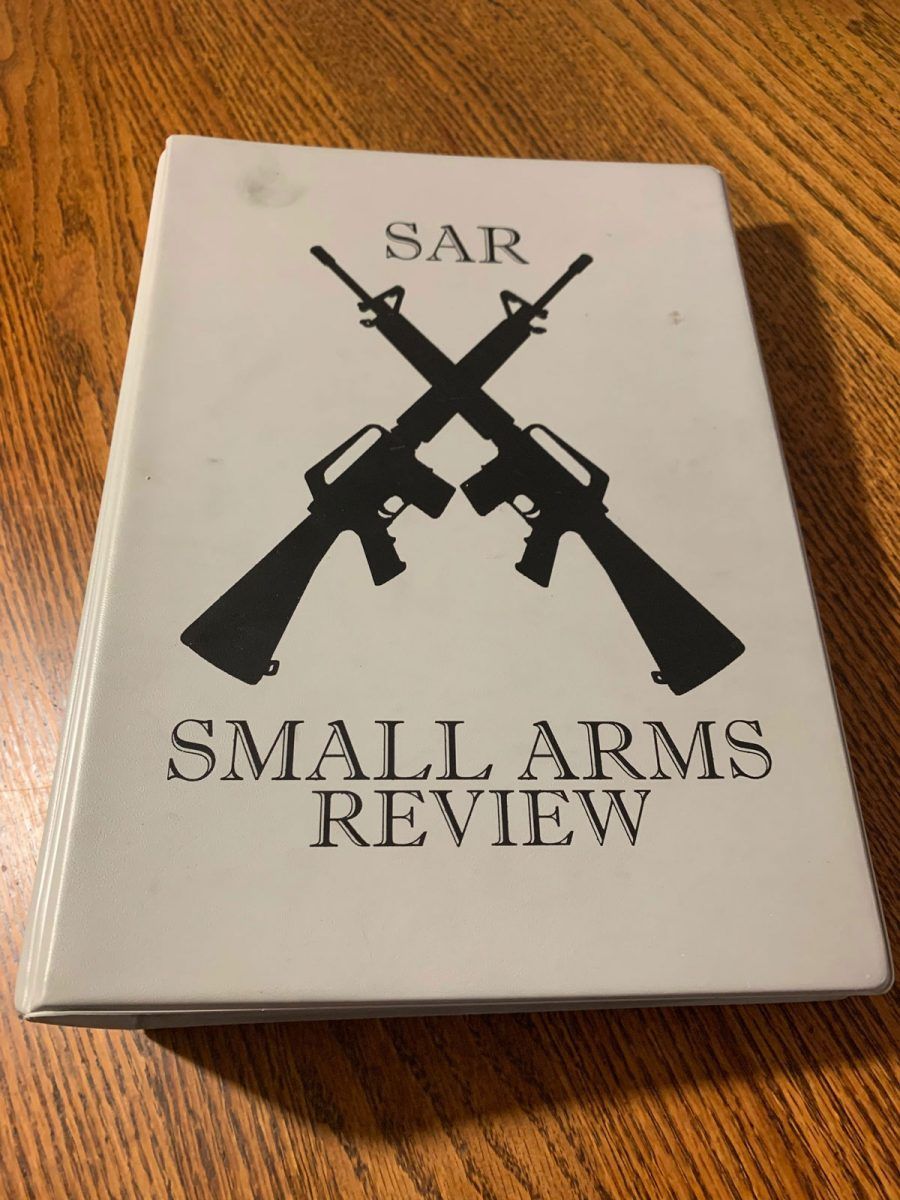 I had done some articles for Shooting Illustrated and American Rifleman but the problem there was they have their own staff writers. Any time I would come to them with an idea for an article or something I wanted to review, they would tell me it had already been assigned. So, it was just really hard getting things that I could do approved so I could write for those guys. As such, I ended up getting out of the writing altogether, and I just stuck with the YouTube.
Chris Bartocci – "All gone with the snap of a finger"
It was successful and we started growing very rapidly. And then, unfortunately, we were a part of a YouTube purge about a year ago. We worked really hard to get 36,000 subscribers as quick as we did, only to see it all gone with the snap of a finger. We had no violations. We never had any issues. It just came down, and by the time they responded to us, they had already deleted everything that we had. We had only been doing it a year, but we already had 200 videos at that point. Thankfully, my wife had saved all of that content.
Since then, we've moved content over to Full 30, and my wife has made a new YouTube channel. And I'm happy to say that we've hit just over 30,000 subscribers in the less than eight months that we've had it up.
Q: There's clearly something about your channel that's different. For me, the depth of knowledge you are able to effortlessly demonstrate is amazing. Can you talk about that a bit?
Chris Bartocci, Small Arms Solutions: I think one of the things that separates me from some of the other YouTubers out there is I am not a gun shop owner. Small Arms Solutions is not a gun shop. We are strictly a consulting firm. I'd say not a lot of the guys you see have had the experiences I have had. You won't see pictures of them in the woods with the Ukrainian army or in Afghanistan, or on the Iraqi border.
Although my military career was short, I ended up working with the U.S. military a lot when I got out. I've done research and white papers for Picatinny Arsenal, I've done consulting for the Department of State, the FBI and several federal agencies as well. And all that leads me to where I am at now. I'm not traveling anymore just due to health issues.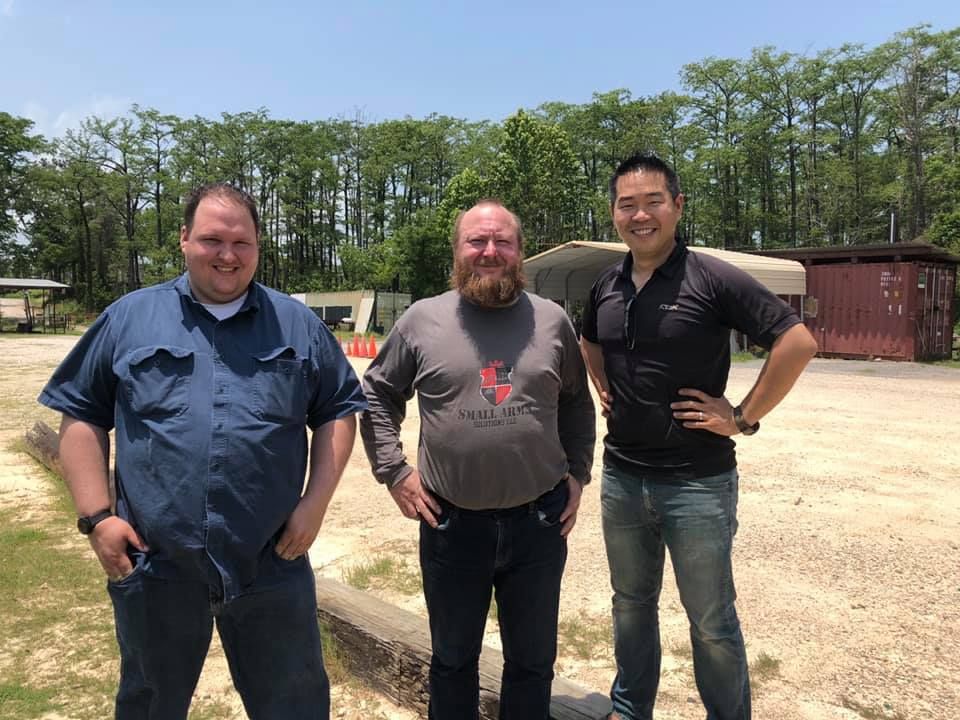 Chris Bartocci – Still Going Strong
The Small Arms Solutions channel though, is still going strong. I work a lot now with Henry Chan over at 9-Hole Reviews. With my health issues right now, I don't do very good groups and I'm unable to hold guns for long periods of time. Henry is an incredible shot, and he helps me a lot with my reviews as far as doing accuracy testing. I now work with an excellent gun shop in Texas that does a lot of my transfers, The Gun Room in Shenandoah. So, I have a really good group that I work with to do all this stuff.
###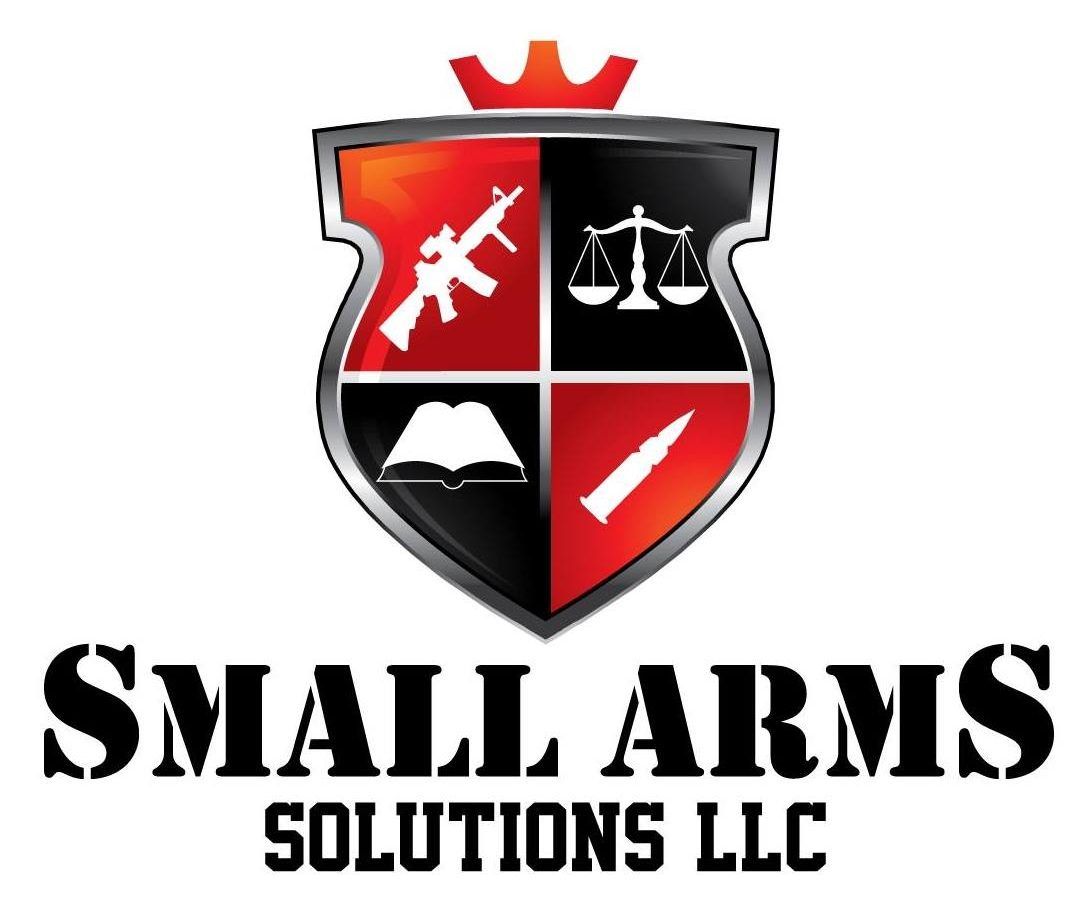 We are sorry that this post was not useful for you!
Let us improve this post!
Tell us how we can improve this post?