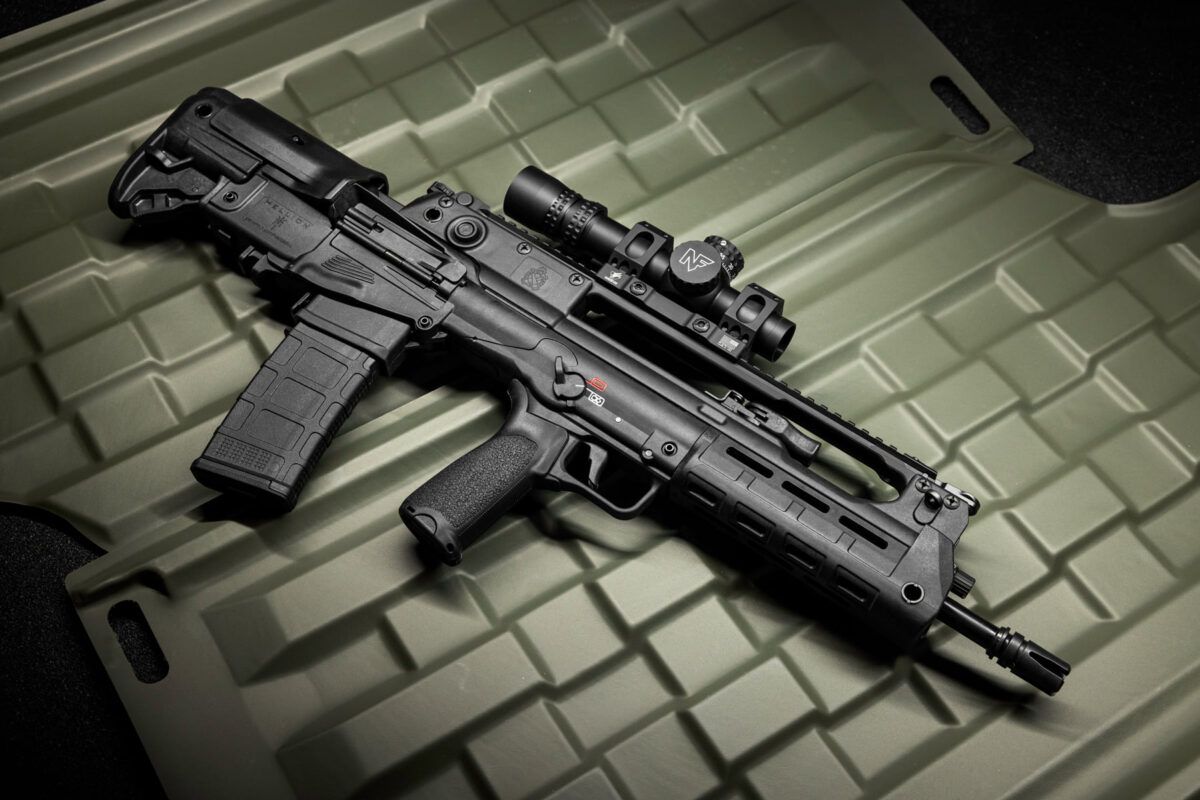 The weeks leading up to SHOT Show are always interesting, as many companies launch new products. New for 2022, Springfield Armory has announced the launch of a 5.56 rifle in bullpen configuration that they are calling the "Hellion." The rifle appears to be an import of a rifle developed and manufactured by HS Produkt in Croatia, called the VHS-2, with some small changes to allow for import. HS Produkt might be best known for design and production of the HS2000 and XDM series of semi-automatic pistols, which are sold in the United States market by Springfield Armory, Inc., under their XD, XD-S, XD-M, and Hellcat brandings.
MSRP for the Springfield Armory Hellion appears to be $1,999. If this sort of firearm interests you, American Rifleman has a lot of good information on it here.
Via Springfield Armory:
Answering the call for superior ballistic performance in a short, adaptable platform Springfield Armory is proud to announce the Hellion. Featuring a "bullpup" configuration where the action is located behind the trigger, the Hellion features an overall length of just 28.25-inches while still possessing a 16" barrel. The Hellion sports ambidextrous controls that work in concert with a reversible case ejection system, allowing it to be easily fired from either shoulder. The result? A 5.56mm that combines portability with performance.
Unlike a traditional long gun, the bullpup system moves the action and the magazine back behind the trigger into the normally unused buttstock area. By doing this, it reduces the overall length drastically, while still allowing you to have a barrel long enough to retain effective downrange performance.
Based on the internationally proven VHS-2 bullpup, which has been employed by the Croatian armed forces in demanding environments ranging from Iraq to Africa and beyond, the Springfield Armory Hellion offers American shooters a semi-automatic 5.56mm version of this highly capable firearm.
Features:
INTEGRATED FLIP-UP SIGHTS
Integrated into the Picatinny top rail of the Hellion is a set of sturdy and capable flip-up iron sights. These spring-loaded sights quickly pop into position, locking solidly until released.
PICATINNY TOP RAIL
An uninterrupted strip of Picatinny rail runs along the top of the Hellion, ensuring you can mount the optics of your choice to wring out the most performance from the 5.56mm bullpup.
BCMGUNFIGHTER™ MOD 3 GRIP
The Hellion accepts standard AR-15 pattern grips like the included Bravo Company USA® BCMGUNFIGHTER™ Mod 3.
ADJUSTABLE STOCK
The Springfield Armory Hellion 5.56mm bullpup ensures maximum adaptability to a wide range of shooters through its spring-loaded, five-position adjustable buttstock.
M-LOK® COMPATIBLE
The polymer handguard of the Hellion features nine M-Lok slots for mounting accessories, three each at the 3, 6 and 9 o'clock positions.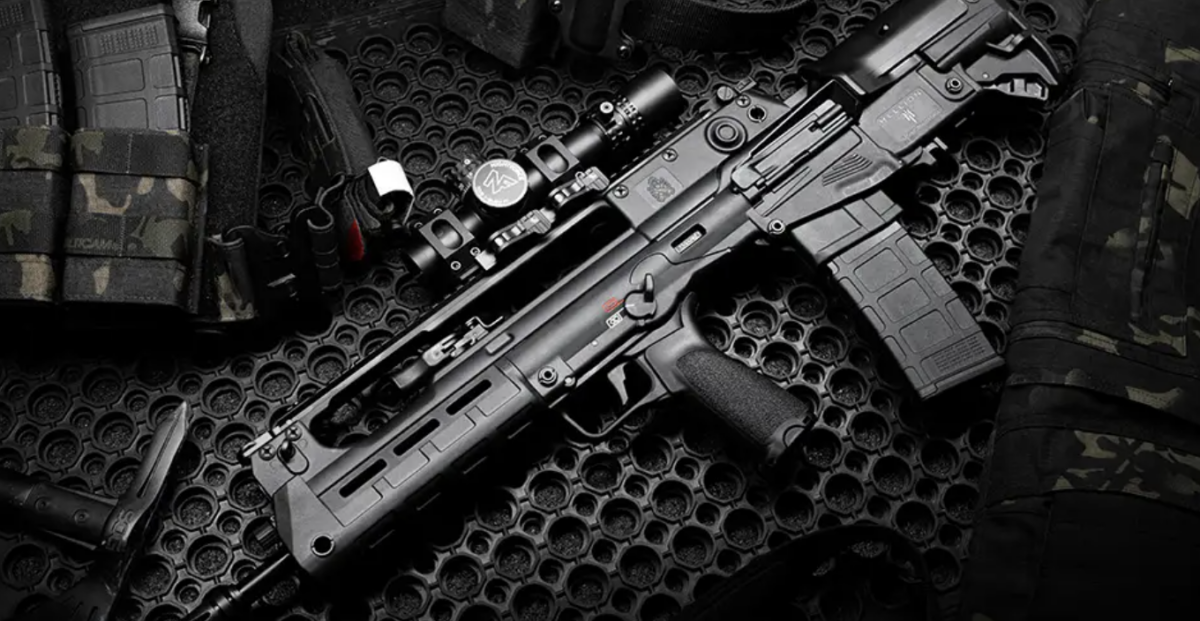 We are sorry that this post was not useful for you!
Let us improve this post!
Tell us how we can improve this post?