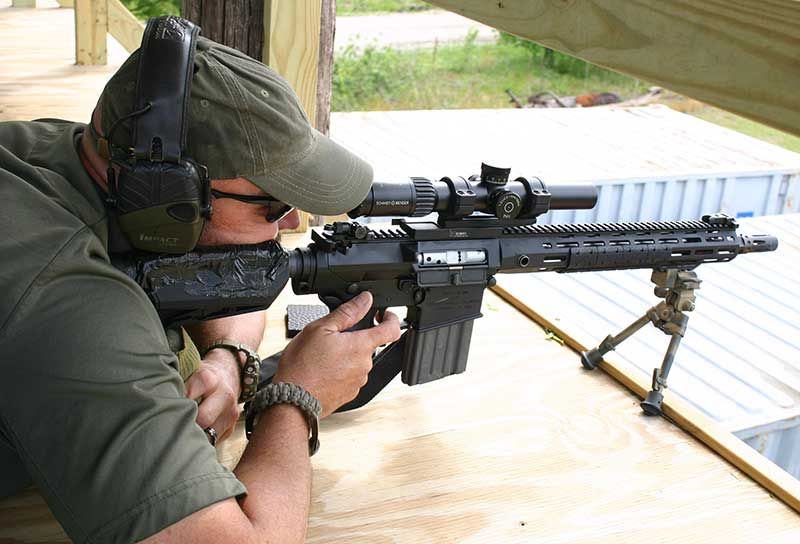 SWAT Magazine has published an outstanding overview of one of our favorite off-the-shelf 7.62 battle rifles, the Knight's Armament SR-25 E2 Advanced Combat Carbine.
Here's how the folks at Knight's describe the SR-25.
The SR-25 E2 CC is the latest evolution of the lightweight 7.62mm NATO Carbine. The CC provides 7.62mm NATO performance in a package of comparable weight and size to common lower caliber platforms. Barrel and bolt life well exceed the expectation of a lightweight carbine.
An ambidextrous bolt release, selector, and magazine release offer the left-handed user the ergonomic advantages inherent to AR15 based controls, as well as giving right-handed users alternate methods of manipulation to increase efficiency of movement.
The Drop-In 2-Stage Trigger serves double duty as an aid to long range precision marksmanship while enabling surgical speed shooting at close range. The flash hider reduces ground disturbance and flash, while allowing the attachment of Knight's QDC suppressors.
We are sorry that this post was not useful for you!
Let us improve this post!
Tell us how we can improve this post?