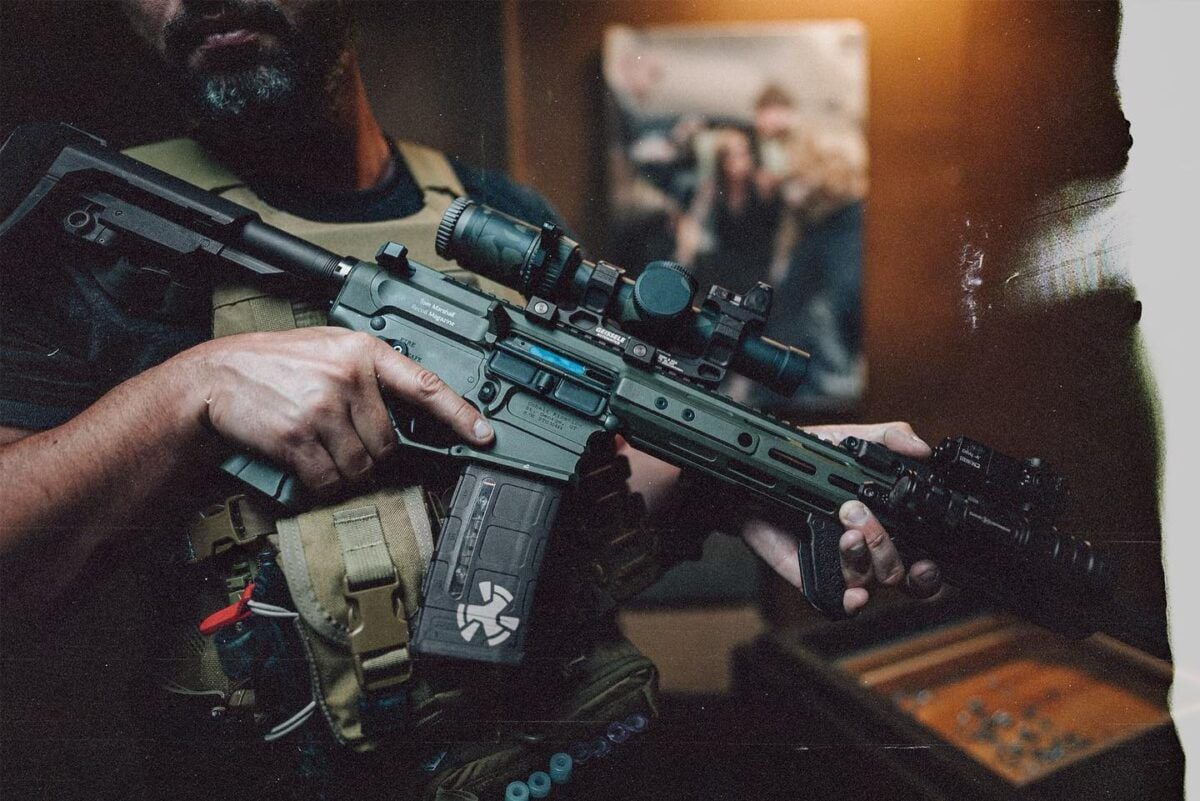 We recently sat down with Gabriel Cabrera at Cobalt Kinetics to discuss the company's recent rebirth and its focus on high-quality ARs. We learned about some features that make Cobalt Kinetics rifles different from the competition and the recent launch of its A5-CK buffer system, which was developed in conjunction with VLTOR.
Q: Gabe, can you give us a bit of background on Cobalt Kinetics. As I understand it, it was previously a company more focused on competition shooting?
Gabriel Cabrera, Cobalt Kinetics – I'm Gabriel Cabrera, the Chief Revenue Officer with Cobalt Kinetics 2.0. I say "2.0" because the company itself has been around since early 2015, and there were two separate directions and visions that each version of the brand had.
The first original version of the company was inspired more by the higher-end, glitzy, glamorous firearms with polished receivers and things like that. The performance that it was chasing was more geared towards the competitive shooting side…It was an interesting chapter for the company, and they did a lot of great work, but their designs are not what you'd classify as 'timeless.'
In this industry, much like the fashion industry, you see that you are setting the trend or trying to get caught up in enough time to ride its coattails. Alternatively, you can go the opposite route and chase a type of innovation. I know that the word "innovation" gets overused, but at Cobalt Kinetics, we have focused more on engineering updates. There are a lot of quick fixes and updates that can be done but haven't been because either some brands are not aware that those problems exist, or the brands that are aware don't want to turn over that rock and look under it.
When the new owner, Aaron Quinn, took over, he was very non-traditionalist. I think him not having an industry background has been a godsend, as we were able to start on a clean piece of paper without any misconceptions. When he bought the brand from the original owner, he wanted to take the company in a different direction. He wanted to create a product that would be more of a legacy piece that could withstand fads and fashion trends and have it be something that you could proudly hand down to your son or daughter.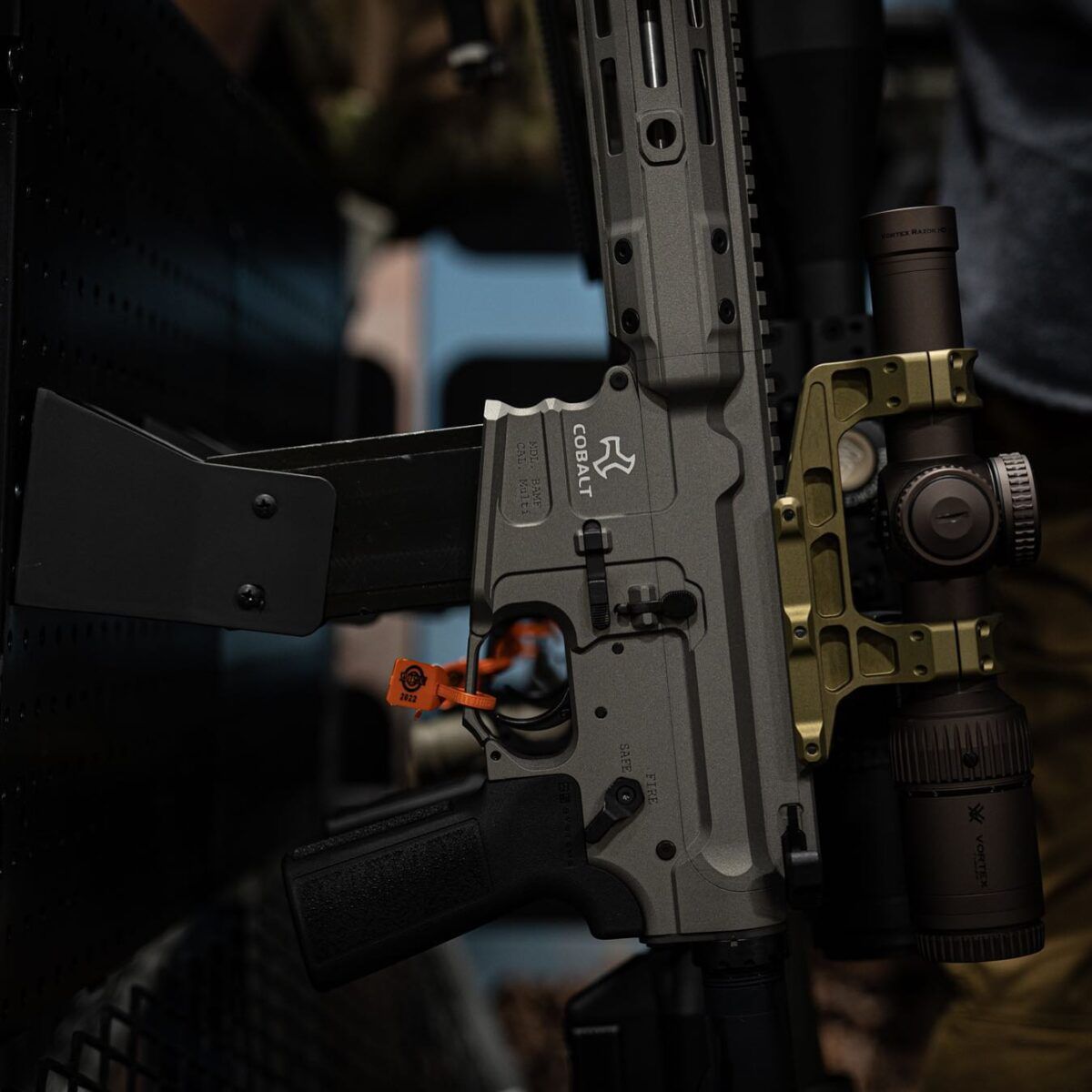 Much of the r&d on the new platform was done in the summer of 2021. We did a lot of shooting and got a lot of design input to make sure the engineering updates we wanted to do made sense. So what you see with the finished product now is different from traditional AR designs, especially companies that follow TDP to the letter. We use TDP as a guide and then go from there…building the platform that we wanted to see and also fixing some of the issues we saw.
Q: What were some of the things that you changed?
Gabriel Cabrera, Cobalt Kinetics – One thing we changed is the upper receiver. The fate of the accuracy and performance of a well-built AR rests quite a bit on the upper receiver. We saw issues with barrel nut design and the upper receiver thread engagement, the extension from the upper receiver, and how it all correlates.
Manufacturers were putting too much strain, and too much was riding on just that barrel nut. So, the first thing we did was design an upper receiver that extends and creates a longer portion where the barrel sits into, and the barrel nut holds onto.
By doing that, you have more front engagement, and it's internal and not externally threaded. The extension does two things – it allows the barrel nut, or 'jam nut' as we call it, to hold the barrel securely. Then the long extension on the outside is threaded for a four-point, eight screw system that holds the handguard. So, we split the tasks and don't let so much ride on just the barrel nut itself…We have a locking system and an extension from the upper receiver that gives the end-user a near monolithic system without the drawbacks. You can take the handguard off without special tools, nor do you need a particular barrel.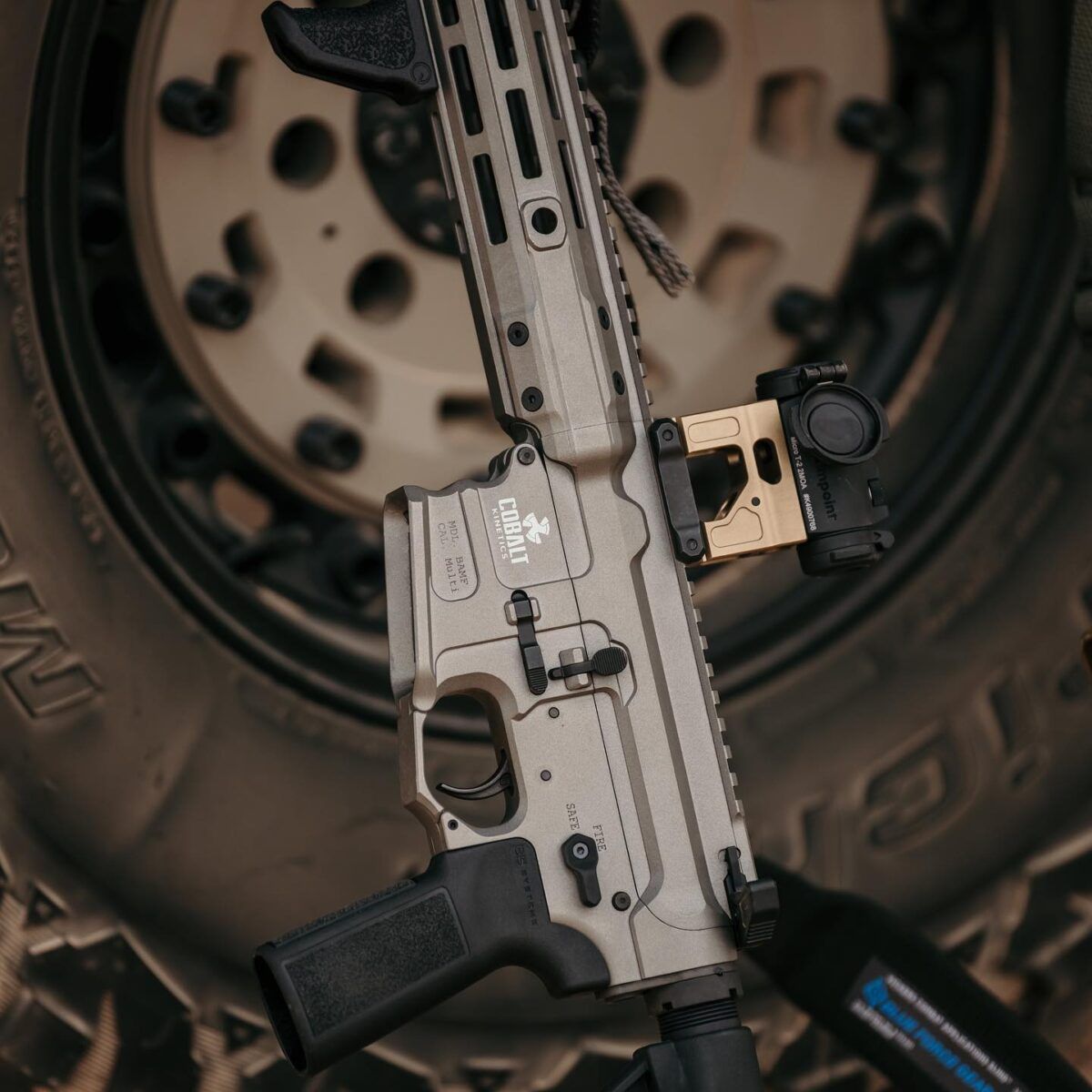 The next step was to adjust the tolerances throughout the platform where it mattered. We have a very tight upper and lower fitment. Pieces are matched together, and it's a 'one gun, one gunsmith' technique. Parts are chosen based on what we want the end platform to look like, feel like, and perform like based on all the other work that we have done on what we consider to be our "chassis system."
There are close to 1,200 dollars worth of sought-after aftermarket parts professionally installed within these platforms. Then that one gunsmith who assembled it does not count that platform as finalized until our COO checks it off. Those guns are then taken out to a privately owned shooting range. We check everything. We can even test for distance, which we do with our SPRs.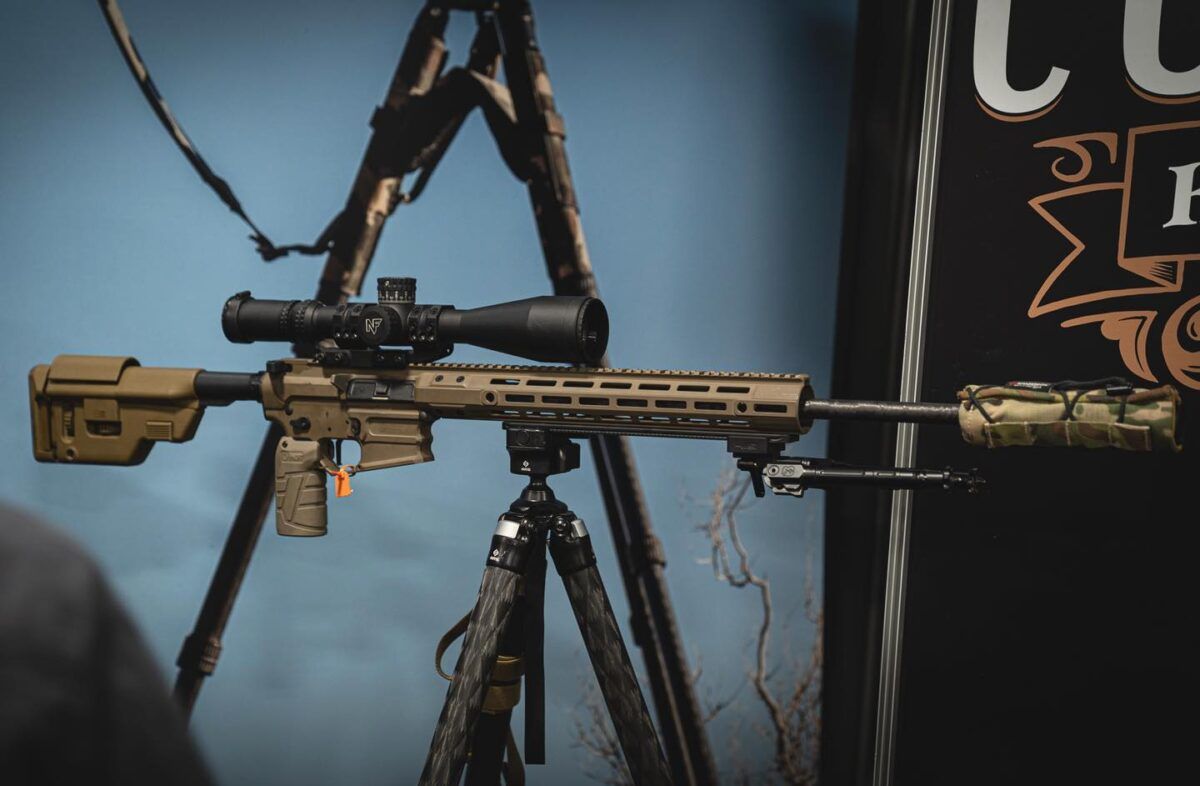 Q: Can you talk about your SPR and what makes it stand out?
Gabriel Cabrera, Cobalt Kinetics – There are a lot of SPRs on the market, and some of them are amazing. However, there are other companies that just put a longer barrel on their standard gun and call it an SPR. Before we took on our SPR project, we knew that was something that we would not do. We had an excellent chassis system to start with that had a great lockup on the upper receiver and a near-perfect barrel fit. Our next step was to look at what would be worthy of the SPR name. We started looking at calibers and barrel lengths that made sense. We have .223 Wylde options, 6.5 Grendel Type 2, and 6mm ARC offerings. The majority of the testing was done on the 6mm ARC. We worked with pro shooters and made sure that they had direct input. The results, performance, and accuracy that we are seeing out of these platforms have been astounding.
Q: While your firearms use high-quality 3rd party parts, in some instances, you're making your own parts at Cobalt Kinetics. Can you talk about why you chose to go that route?
Gabriel Cabrera, Cobalt Kinetics – There were some things that we thought we could design better because we could hold the specs exactly to where we needed them to be. A lot of the parts that come in, we hold them to a secondary inspection. We notice that sometimes, we cannot get the specs we request, or it's a situation where we're never going to get the kind of long-term service we want.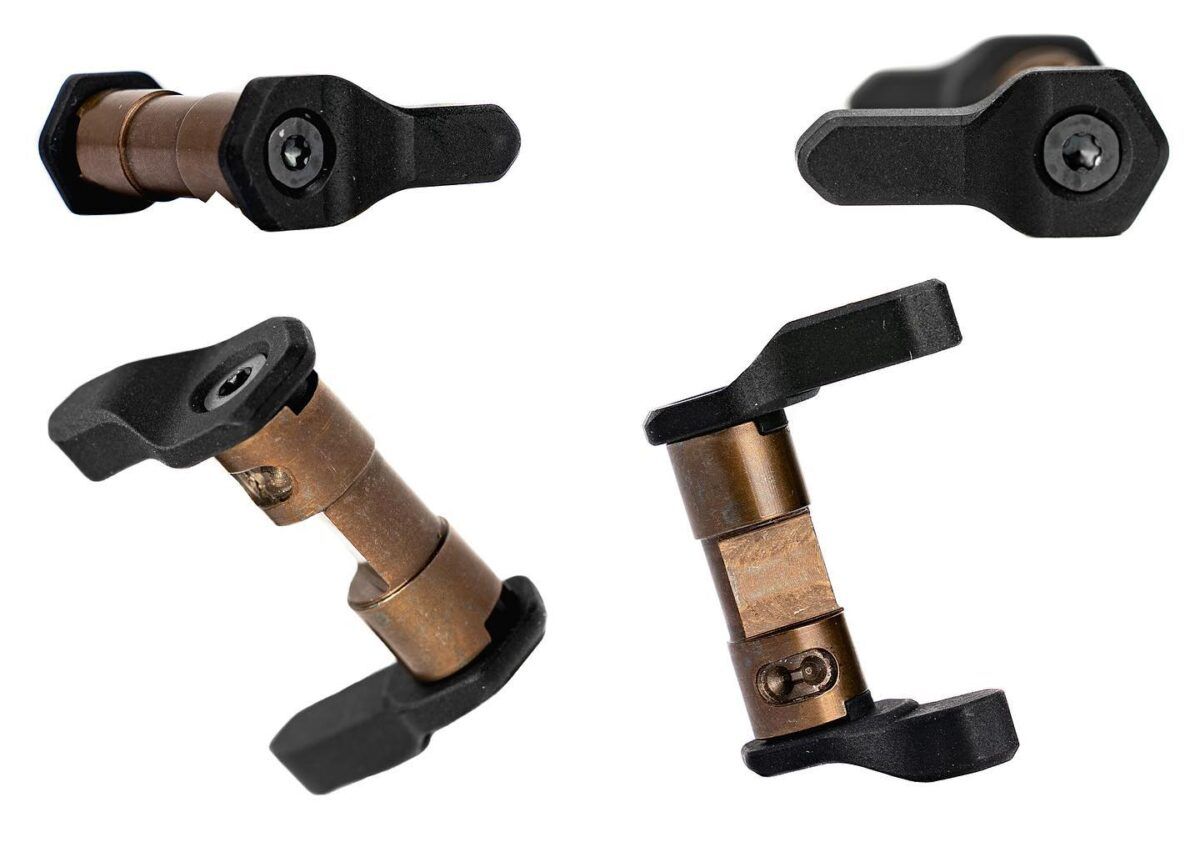 A good example of this is our safety. That is a design that is proprietary to us. We started on designing the drum and then moved outward. We noticed that some drums would wear or didn't feel right, or you don't get a consistent feel to them. Our BCG is also to our specs. Our gas block provides a very tight seal around the barrels that we've chosen.
Q: You also have your own muzzle device. Can you speak on that briefly?
Gabriel Cabrera, Cobalt Kinetics – We have a very talented design engineer and folks within our company who knew what they wanted to see. The result was our RCB (Reduced Concussive Brake) family of muzzle devices. The idea was what I consider responsible recoil mitigation. Originally, we wanted to create a compensator, but the over blast is still horrendous, and they are just not practical for defensive purposes or anything like that. We wanted something that could still offer recoil mitigation without the drawbacks of blowing out the eardrums of the person next to you on the firing line, or you have to deploy the firearm indoors or in and out of vehicles.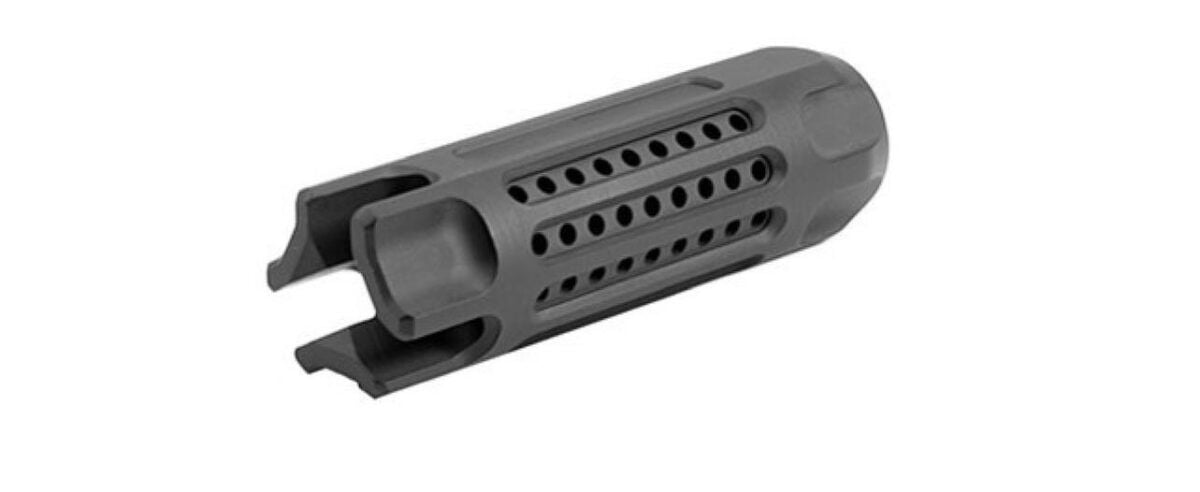 What we've designed really combats the overpressure. What we ended up getting was a happy accident. Our goal was never to get the results that we saw. We classify it as a hybrid compensator at this point. The prongs that we put up front do an excellent job of killing flash. The result speaks for itself.
With the RCB we had the opportunity to work with Mike Pappas at Dead Air. We worked together on the RCB-KM. We currently have conversations going with other suppressor companies like SilencerCo and Huxwrks. The result of working with these suppressor companies is that when you don't have the suppressor on, you still have performance on tap. When you need it on, it's a great mount because we are precisely following the manufacturers' specs.
Q: Can you talk about your buffer system and who you worked with on that?
Gabriel Cabrera, Cobalt Kinetics – We had a buffer called the Pro Buffer System. It worked very well but was not end user-friendly. It was configurable, but it was not for everyone. We were big fans of the VLTOR A5 buffer system, and we really wanted to work together with them. We started a conversation, and at first, we started buying buffer tubes as we thought they were the best on the market. However, we wanted to keep the conversation going with the idea of updating the A5 buffer system. We got the blessing, and we just launched the A5-CK at the NRA show.
They are allowing us to use the name. It's made specifically for us. Any dealer, distributor, or OEM will have to buy it from us. There are some changes I cannot get into, but what I can get into is the most visible change is at the top of the buffer, where the back of the carrier would usually meet that part of the buffer.
What you usually see is a 'flat against flat' connection. Gas piston ARs have been known to have carrier tilt…Solutions had to be created to prevent carriers from destroying the detent for the buffer tube or the buffer tube itself. That doesn't mean that gas impingement ARs don't suffer from levels of cavitation or turbulence as that carrier is moving in and out of the tube. VLTOR saw this as well. They agreed, so what was added is something we had featured on our Pro Buffer system – an area that protrudes upward from the buffer body that goes into the carrier and creates an anti-tilt feature.
Having this is a way to reduce turbulence and create a pre-load feature where the carrier is sitting on the buffer, so there is less of a slam into the buffer body itself. Any rifle now sold from Cobalt Kinetics will come with this A5-CK buffer system installed.
Another issue with the A5 buffer system from VLTOR is that you either use a rifle length spring from VLTOR or a green spring from Sprinco. You can't use the other colors of Sprinco springs because they are made for a carbine length buffer system. One of the things that we've designed is a sleeve that fits over the A5 system, whether it is our A5-CK or a standard A5 system that's already in existence. It takes up the slack where you can now do finer adjustments with different springs. So if you are doing rough adjustments via buffer weights with the A5 or A5-CK, moving forward, you can now do fine-tuning using a white spring, blue spring or whatever you need to, or any aftermarket spring that would be used for carbine buffer systems.
Q: Anything else you'd like to add?
Gabriel Cabrera, Cobalt Kinetics – We hope to offer a platform that is complete, and the end-user does not have to add much, except for an optic, mount, and light. We think $2,450 is a very fair price when you start looking at the market.
With the premium features, there's just nothing that you need to upgrade on a firearm from Cobalt Kinetics. You then factor that in with a lifetime warranty that is not mutually exclusive to the first owner. We wanted to create a legacy piece, and we like the idea that if you hand this down to your son or daughter if they knock on our door, we have a lifetime commitment with them.
We're car guys too. I use this comparison a lot. One thing we will never sacrifice is quality. If you're familiar with Porsche and their GT2, that's the approach we have. It's not a Corvette, nor is it an over-the-top Ferrari. What's unique about Porsche is its elegant design and engineering. The GT2 RS is handmade. You can beat the living tar out of it on Sunday at the track and then drive it to work on Monday. That's what we want Cobalt Kinetics to be. We want to be an elegant solution that can take the abuse and keep on going.
###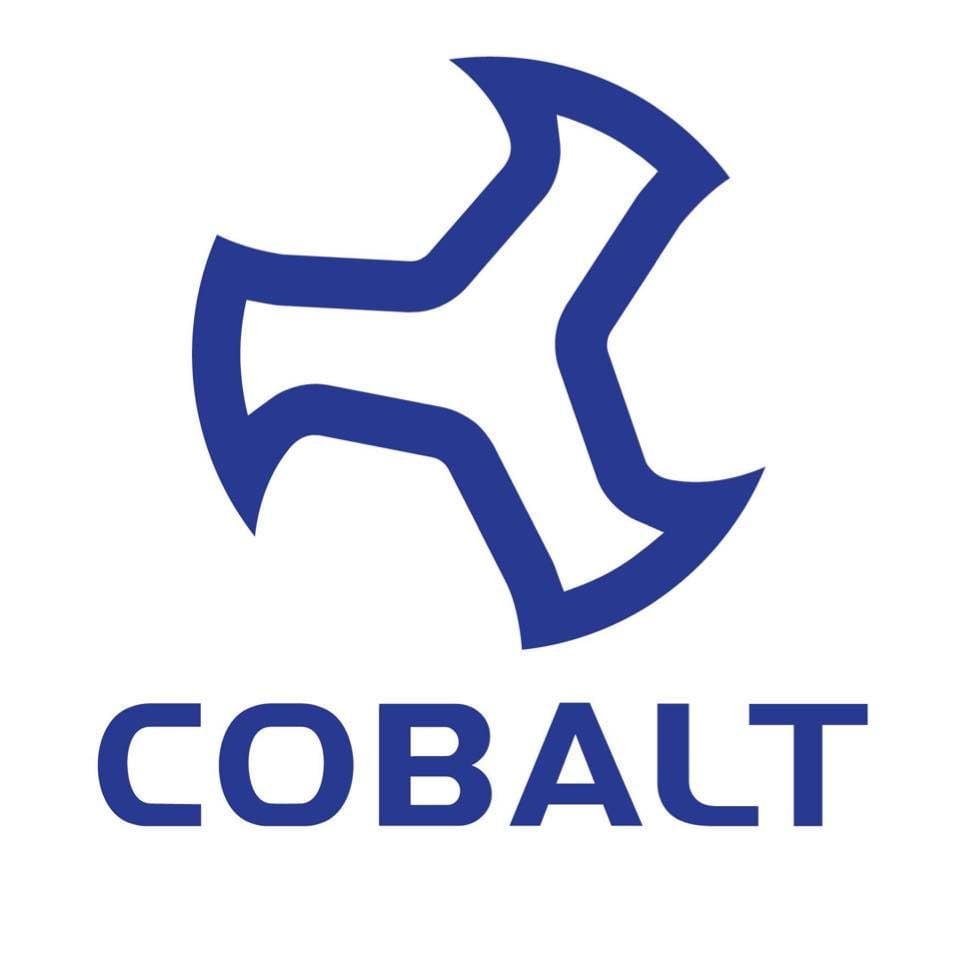 We are sorry that this post was not useful for you!
Let us improve this post!
Tell us how we can improve this post?