We dropped by the JP Enterprises booth at Triggrcon 2019 to view a wide range of products, including the new JP 9mm Ultralight Barrel…a rather interesting 5.5″ 9mm competition barrel with an aluminum sleeve over it that extends its length to an extremely lightweight 16″.
JP 9mm Ultralight Barrel…Via the JP Enterprises website:
"A necessary component for your competition PCC, the JP 9mm Ultralight Barrel is a 5.5″ steel barrel extended to an ATF-legal 16″ thanks to a light-weight aluminum shroud. Weighing in at more than 10 oz. less than a comparable 16″ barrel, this barrel also places most of the weight close to the receiver. This translates to lightning-fast transitions and a more satisfying competition performance...This design also incorporates a cleaning port to allow easier access to the barrel muzzle. The cover for this port is removable to avoid interference with any Mil-Spec sized barrel nut."
More from JP Enterprises
To see even more from JP Enterprises in 2019, check out our video with John Paul at SHOT Show 2019. Later on in this video he highlights more of his 9mm PCC offerings.
Also, don't miss our recent interviews with John Paul, the man behind JP Enterprises…we've chatted with him quite a few times in recent months about his company and his innovative products:
If you just can't get enough, also check out our interview with pro shooter Josh Froelich…who runs a very nice JP Enterprises 9mm PCC setup.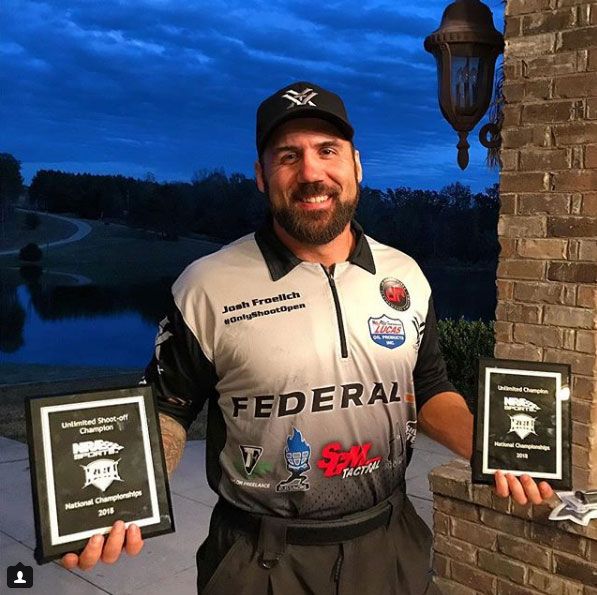 We are sorry that this post was not useful for you!
Let us improve this post!
Tell us how we can improve this post?