What features should a home defense carbine build have? When we recently sat down with John Paul of JP Enterprises, Inc., we were keen to get his opinion on the topic. In case you missed the first part of our interview, you can view it here.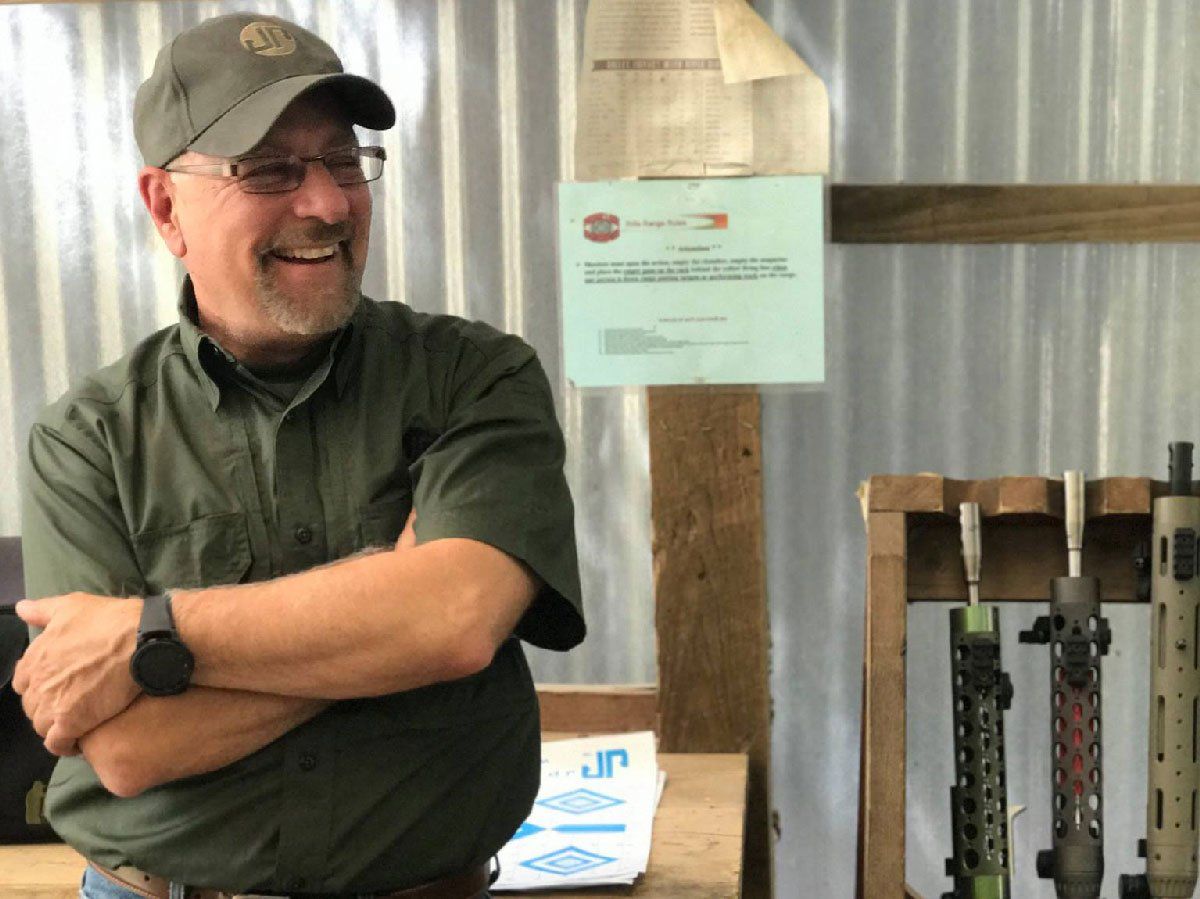 Q: John, a lot of builders are looking to make an AR carbine they can use to defend themselves with should the need arise. What does your ideal home defense carbine look like today?
A: Personally, I like the 14.5″ pin-and-weld affair that we have. That, of course, dictates the muzzle device becomes a part of the barrel length and is no longer removable. I like this setup because it is as short as you can get without having a tax stamp.
You can say that "short" is maybe a moot point with the advent of pistols with pistol braces, but the reason the 14.5" setup is my preference is that it offers a minimal compromise on the ballistic performance of the round. You get pretty close to max velocity…so you get terminal ballistics for a defensive rifle, yet it's short enough that it handles well in a vehicle or in a house. That's why that configuration appeals to me and why I would recommend to most.
Q: What else should an AR builder be on the lookout for when building an ideal home defense carbine?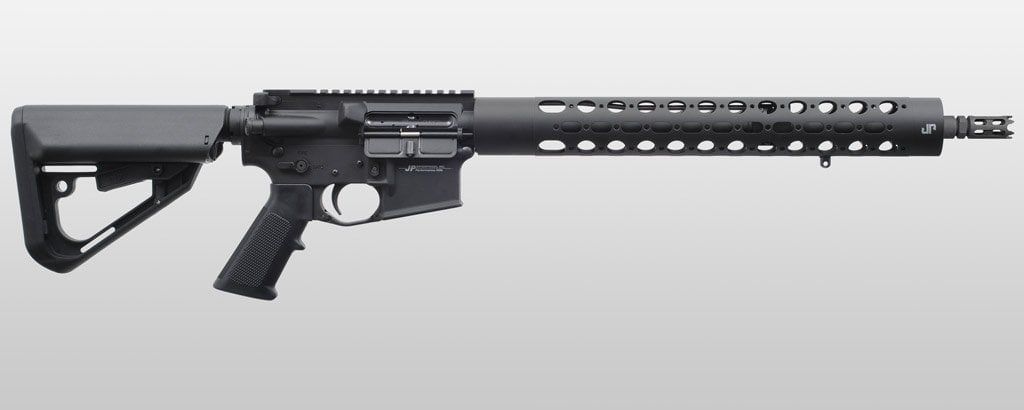 A: Every rifle should have a good trigger. That said, it should not have what I'd call a "competition trigger." For a home defense carbine, I'd stick with a weight of a minimum of 4 pounds, possibly 5 pounds. A good clean 5-pound trigger is going to give you the precision you need, but you're very unlikely to have an ND with a 5-pound trigger. When your adrenaline is up and you've lost your fine motor skills you don't want to have a 2.5 or a 3-pound trigger in your rifle.
Q: What else should an AR builder be on the lookout for when building an ideal home defense carbine? Any things that a builder may not immediately consider?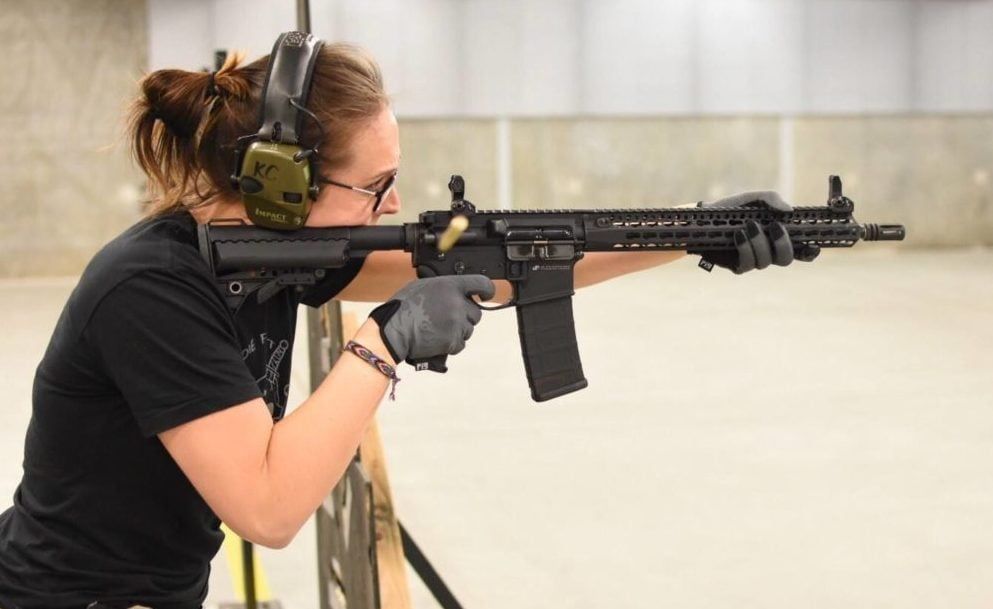 A: For builders, a very important thing in barrel selection is the quality of the chamber. A lot of people don't realize if you don't have a really good chamber in these rifles, then they are a malfunction waiting to happen. That is a problem in a lot of these less expensive barrels out there. They have reamer marks and imperfections in the chamber.
The fact is, the closer the port is to the chamber, the sooner the rifle is trying to extract the round, prior to it releasing the chamber. If there's any imperfections whatsoever in the chamber, the chamber and the round stay seized. You will have a very difficult time extracting. It is hard on the extractor even if the rifle is working. Eventually, you will break the extractor or rip the rim off of a case…all symptoms of imperfect chambers. None of which you want on something you are relying on in a home defense situation.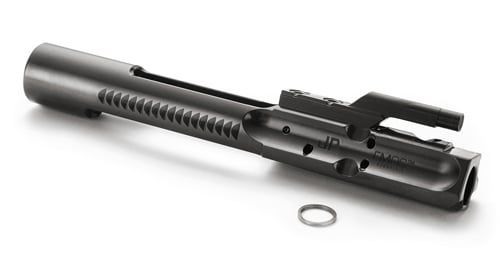 Also, for the operating system…I'd go with a full-mass type operating system in a rifle like that. You want it mass-regulated. The gun should be a bit over-gassed, and by over-gassing it, you want to maintain the bolt velocity in the sweet spot to mitigate wear on the extractor and other stuff to get longer parts life and improved reliability.
Instead of lowest possible mass like in an all-out race gun, I'm going to go back to full-mass operating system components and use the mass regulation effect over the spring regulation effect to keep the rifle locked up a bit longer and slow the overall bolt velocity.
Handguard for a Home Defense Carbine

As for handguards on a semi-auto defense rifle, the advice is simple. I'd go with some sort of free-floating handguard…some people call them rail systems. I'm not a big proponent of quad rail systems. I'd rather only be able to put the rails where I want them, which kind of reflects our design philosophy.
Muzzle Device for a Home Defense Carbine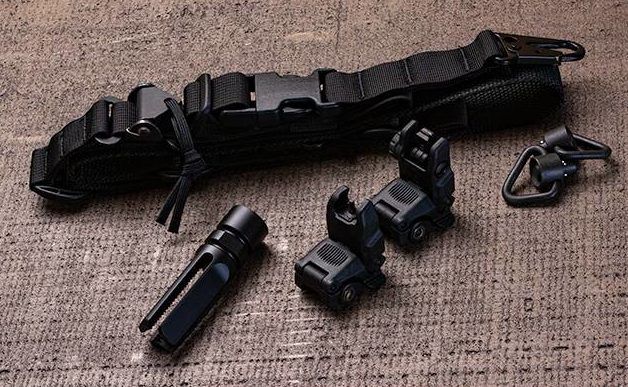 I would definitely put a flash suppressor as opposed to a compensator on a home defense rifle because compensators generally enhance the flash. In low-light situations where you are more likely to use something like this, you can't afford to have that blinding muzzle flash. You have to suppress that as much as possible. We've done a lot of work on developing a flash suppressor that is incredibly effective but there's plenty of options out there.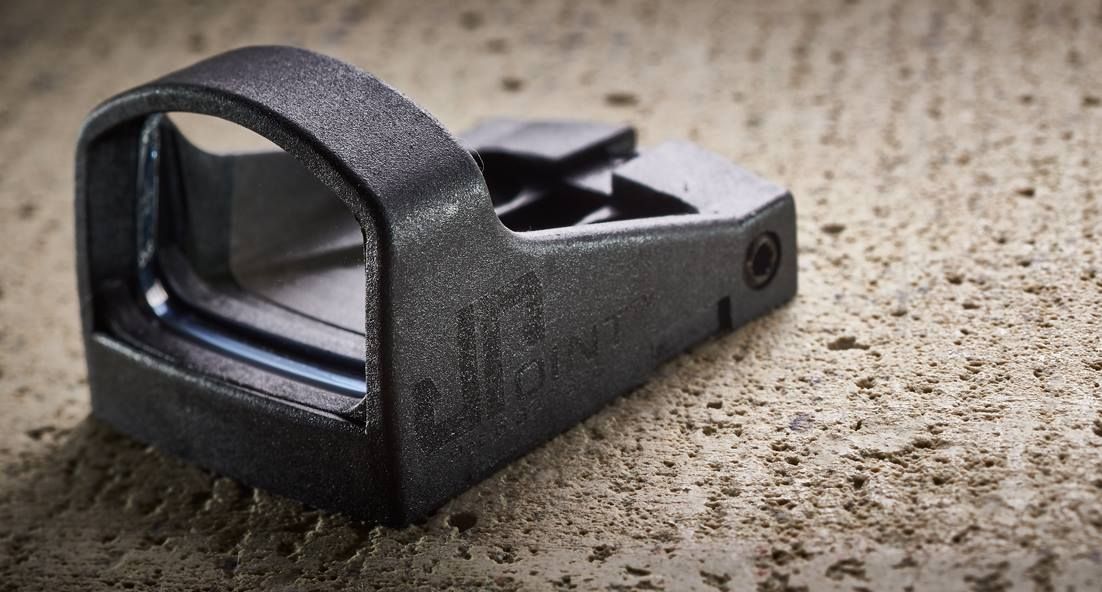 Beyond that, you get into optics and there's a ton of options out there as well.

(In a recent interview we did with Larry Vickers from Vickers Tactical, Larry made some very strong recommendations in regards to home defense optics. This author tends to agree with him on the topic. You can check out his opinion by clicking here)
AR Pistol For Home Defense?
Q: John, one trend I am seeing a bit more is the idea of an AR pistol for home defense. What's your take on that?

A: Yes…a great combination is 10.5" pistol with a suppressor mounted underneath the handguard. This is nice because now you've also mitigated your sound signature. This makes it a lot easier to use in an enclosed space. As far as reliability of these pistols, something to consider is that we make a special carrier for that, a variable mass .223 type carrier that provides all the improvement and reliability with less maintenance on suppressed rifles.
Adding a Sling to your Home Defense Rifle
Wrapping up our home defense build, in the past, John has been a strong proponent of using a sling. He shares his views in this YouTube video.
###
A special thanks to John Paul for taking time out of his busy schedule to speak with us. Look for more from our interview from John Paul in the days and weeks ahead. In the meantime, if you'd like to share what you feel is your favorite home defense build, please let us know in the comments below.
We are sorry that this post was not useful for you!
Let us improve this post!
Tell us how we can improve this post?