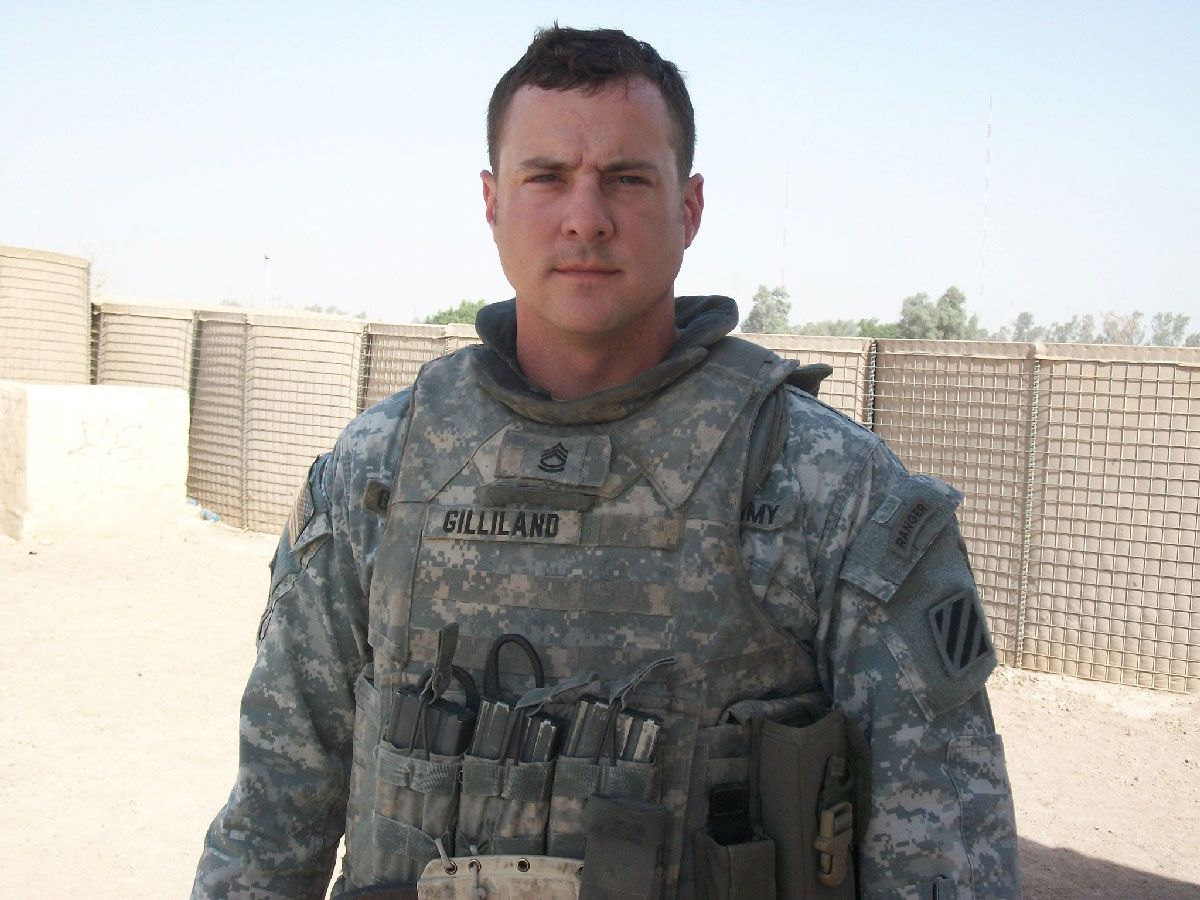 James Gilliland is a sniper legend. The leader of Iraq's Shadow Sniper Team, his heroic actions are well known, most famously being credited with a successful 3/4 mile engagement with a 7.62 x 51 rifle.
If you're not up to speed…or if you need a refresher, spend a few minutes watching this:
Put simply…due to his career, James Gilliland knows the in's and out's of the AR-15 platform and what it is capable of. So…when he talks about a cartridge like he does about the 224 Valkyrie, he definitely has my attention.
James recently sat down with ARBuildJunkie to give us an update on the state of the 224 Valkyrie, which Federal released in 2017…and to explain why he believes the 224 Valkyrie is "probably the best AR-15 cartridge that has ever been made."
Q: James, can we start briefly with a bit of background, talk about how you came to competitive shooting, and what you've come to know of the 224 Valkyrie?
James Gilliland: I grew up doing all kinds of stuff in the woods. I lived at the edge of a national forest all through childhood. I joined the Army and spent 20 years there...starting out in Ranger Battalion. I've been a Ranger instructor for the Mountain phase of Ranger School. I was Platoon Sergeant, a First Sergeant, and then I worked in some acquisition stuff and then finished up working in the Infantry Center on the New Marksmanship Manual. So that's 40 years in a heartbeat.
Editor's note: It is worth noting that when James mentions working in "some acquisitions stuff" his actual role was Soldier Requirement Division, Small Arms Branch as the Senior Enlisted Advisor. In this role, he was directly involved in the selection, refinement and development of all future Army small arms.
James Gilliland: Since I got out, and I had started before, but I got into long-range competitive shooting. I had dabbled in it before, but my wife really, really enjoyed it, so we got into it pretty hard. So the last couple years…we've been shooting PRS (Precision Rifle Series) style matches and events.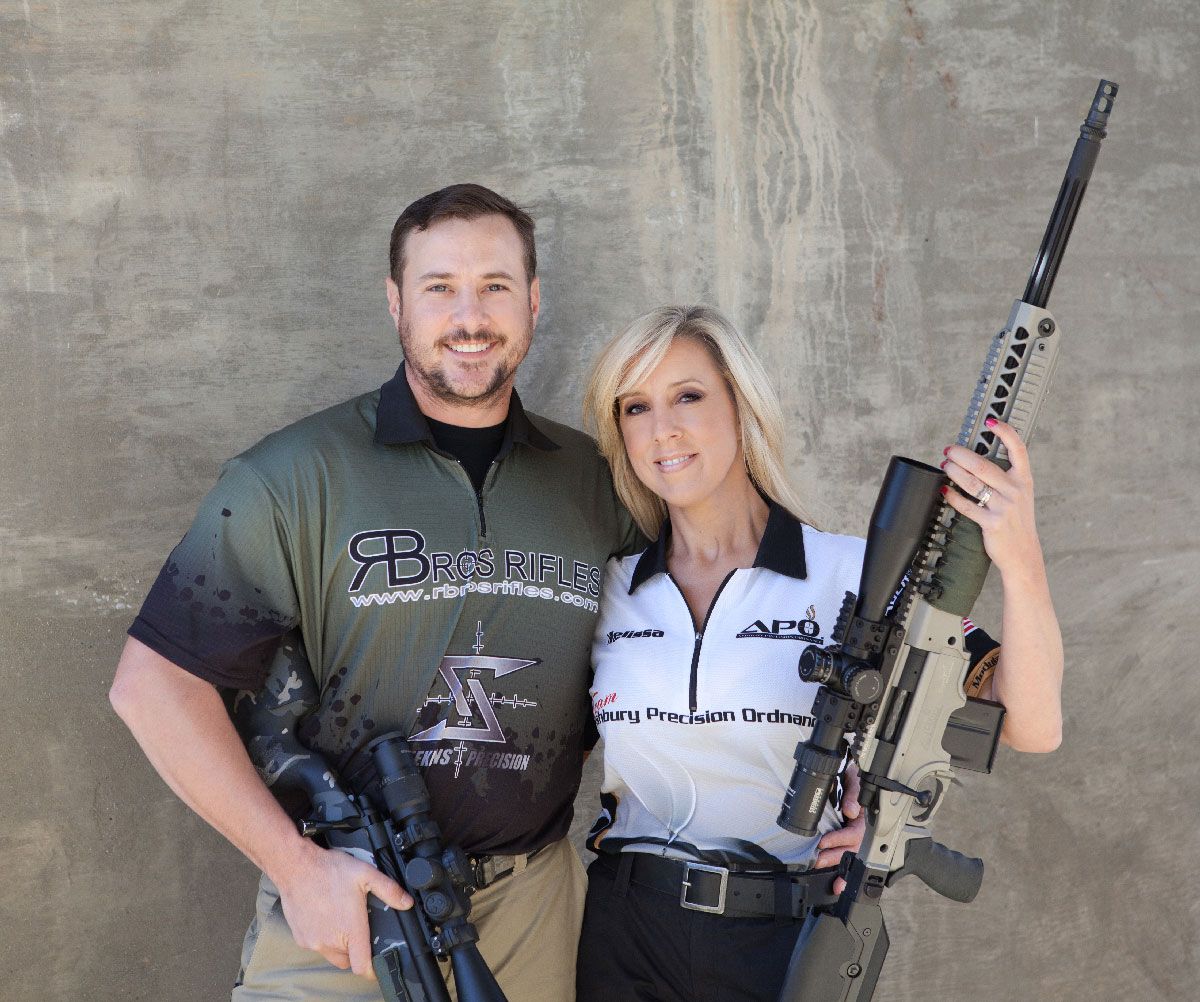 So I've got a lot of experience with an AR-15, between early on at the Ranger Battalion, taking some classes with guys while I was in the Ranger Regiment, and then just my entire time through the whole military process and everything else.
So, in a nutshell, just to touch on it in regards to the AR-15, the 224 Valkyrie can do everything that an AR-15 in a 5.56 or .223 can do. There's nothing that a 5.56 or .223 can do that the 224 Valkyrie can't do. But on the flip side, there is everything in the world that a 5.56 can't do that a Valkyrie can.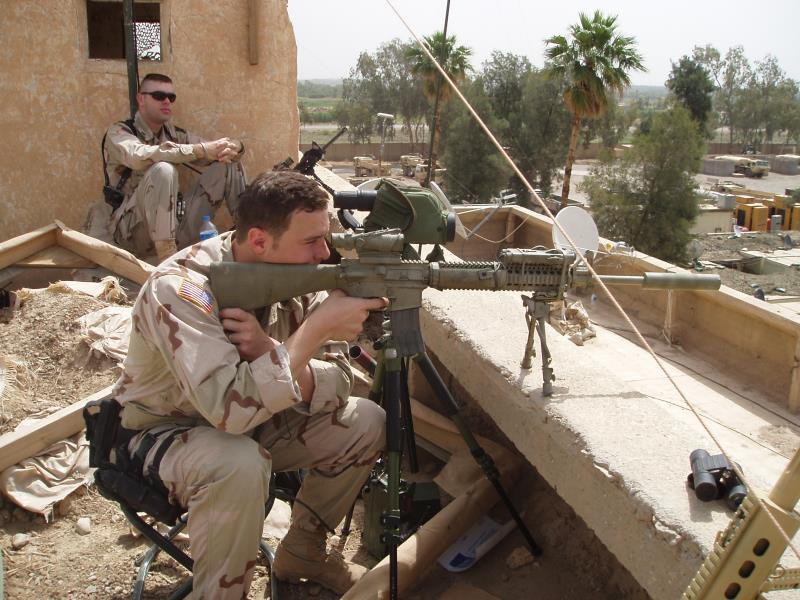 The Valkyrie shoots a heavier bullet a lot faster than you can out of a 5.56, but you can still shoot the lighter weight bullets just as easily as you can in a 5.56. So it's a gun that if you only had one to build, and you wanted to be able to go and do the carbine classes at short distances, shoot it as fast as you can, and have fun with it, you can. American Eagle makes 75-grain loads that you can easily do any of that stuff with. But then, you can go to the range right next to it, load a magazine of 90-grain Sierra Match Kings and shoot 1,100, 1,200 yards with the same rifle. You cannot do that with a 5.56 gun.
There are some cartridges for the AR-15 that have similar capabilities, but none of them have perfected such a wide range of abilities as the 224 Valkyrie has.
Let's talk about some of those other cartridges. What would you say to those who would compare the 6.5 Grendel to the 224 Valkyrie? We see a lot of 6.5 Grendel vs. 224 Valkyrie discussions, and we get a lot of questions from builders on which they should choose.
James Gilliland: 6.5 Grendel is a pretty fair comparison in an AR-15 platform, but because of the way that the Grendel was made, the bolt face is really wide and you start losing a lot of surface on your lugs. That's why a lot of times, guys are shearing lugs off of their bolts with the Grendel. The Valkyrie fixed that, in the shape and the geometry…just in the way the cartridge case is made.
You can shoot a heavier bullet with a 6.5 Grendel, but you can't shoot it as fast as with a Valkryie. So, there's a lot of gives and takes. Yes, you can go with a heavier bullet and you can still get out to a good distance with the 6.5 Grendel, but you're limited because of the bigger bullet how much powder you can really put in it…how fast you can shoot the bullet…how far it stays supersonic.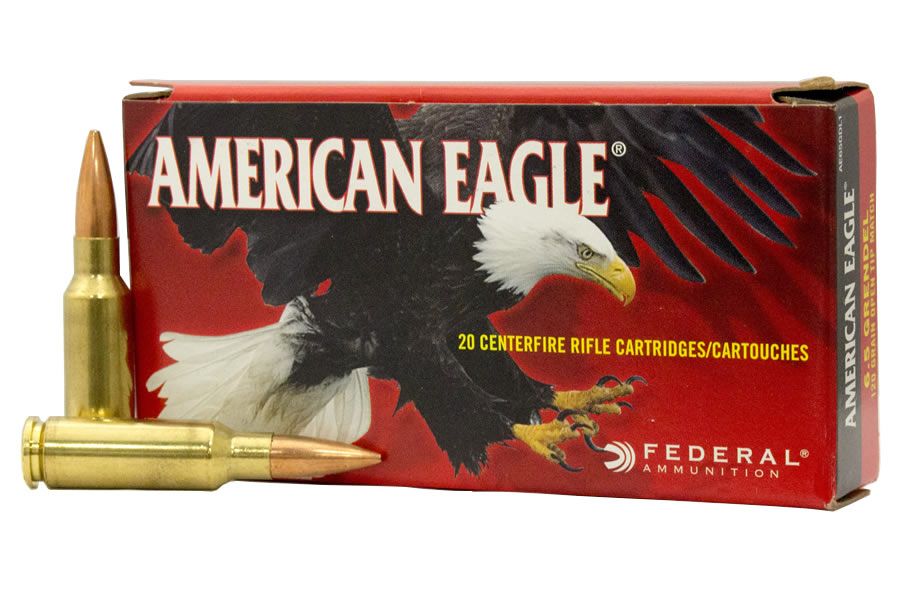 So, if it were me and I could either buy a 6.5 Grendel or a 224 Valkyrie, I would still buy the Valkyrie because I feel like it offers me more. I don't have to worry about shearing bolt lugs off. I don't have to worry about… the little things that go into just having a Grendel. It really is a great cartridge, but I really don't feel like 6.5 Grendel is a thing that you're going to load up a magazine or seven and go to the carbine course with. With the Valkyrie, I don't think there's any issue with that. And with the good loads that are available with the Valkyrie, I think with head-to-head comparison…I think the Valkyrie outshoots the Grendel in almost all circumstances.
There are no absolutes, so I'll never say it will always beat it, because a lot of that has to do with the shooter also. Who is shooting the gun has a lot to do with comparisons…but when it comes down to it, I truly think that the 224 Valkyrie is probably the best AR-15 cartridge that has ever been made. And I say that because of the super wide berth of the things you can do with it.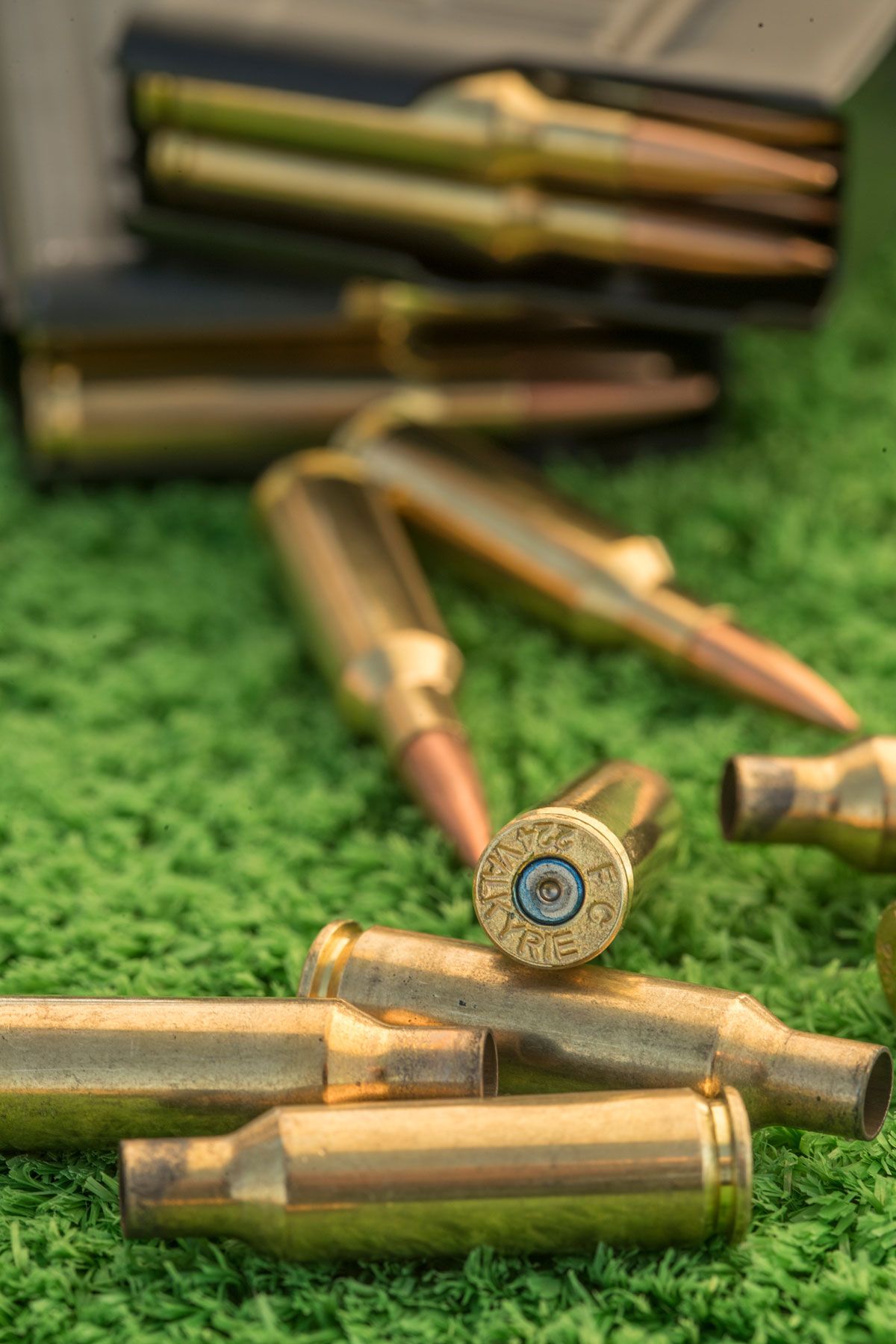 You can load any of the bullets you'd have in the 223. You can load down to the smallest bullet in .22 caliber centerfire, and shoot anything from woodchucks and prairie dogs at just about any distance you want to…all the way up to the 90 or the 95-grain, and then shoot just about as far out as you'd want to shoot. And its all done in a seven-pound rifle that's the most modular weapon system that's ever been made in the history of the planet.
There's some discussion about twists. 1/6.5 vs. 1/7 twist in the 224 Valkyrie. What is your take on that?
James Gilliland: Every gun that I have, well, I take that back…every gun that I continue to shoot with the Valkyrie is a 7 twist, whether it be a gas gun or a bolt gun, they are all a 7 twist.
Now, some of that comes down to just exactly what you want to do with it. Are you going to hand load with it? If you are only going to shoot the super heavy bullet, then there is nothing wrong with going with a 6.5 twist. But, if you want to shoot everything that the Valkyrie can offer, you gotta do a 7 twist, because a 6.5 twist isn't going to stabilize a 40-grain or 50-grain bullet the way it needs to.
I've heard some rumors of some new 224 Valkyrie loads we might see later this year, or perhaps in 2019. Can you talk about a few of those?
James Gilliland: So there's a couple of new loads that Federal is going to do this year. Maybe in January…but coming soon, they are going to do an 83-grain Berger hybrid in a Gold Medal Match that's going to be about 2,800 feet per seconds.
So you get an 83-grain Berger match bullet and from the factory, you're going to shoot it about 2,850. The BC isn't quite as good as the 90-grain, but the speed is a lot better than the 90-grains, so they make up for each other.
There's going to be a 78-grain TSX in a Barnes Triple Shock that's going to come out. It's going to be a game changer on medium-sized game. You are talking about the true lethality of the Barnes bullet loaded in a cartridge, in a rifle you can carry compactly anywhere with a 20" barrel. In that 20" barrel, the Barnes 78-grain will probably shoot somewhere in the 2,800 feet per second range.
Then there's going to be, on the varminter side, a lighter bullet…there's going to be a 60-grain bullet come out, something close to a V-Max bullet, just a ballistic tip bullet.
So, there's three more cartridges coming out. Federal is going to continue to bring more variety out the longer the cartridge is available, as will everybody else as it continues to gain traction.
Speaking of gaining traction…can you talk a bit about some of the negativity that sometimes swirls around this round? I know I saw a lot of similar things when the 300 AAC Blackout first came on the scene. There was a lot of FUD out there on forums and blog posts. Are you seeing the same with the 224 Valkyrie?

James Gilliland: The internet has been great and it's been terrible for the Valkryie. There were a lot of guys who were naysayers very early on, just because…They would come out with, "well, Sierra said you can't twist it slower than a 6.5 twist or it just won't stabilize." Then Sierra comes out and says "well, yeah actually, if you shoot it over 2,600 feet per second, yes, you can stabilize just fine."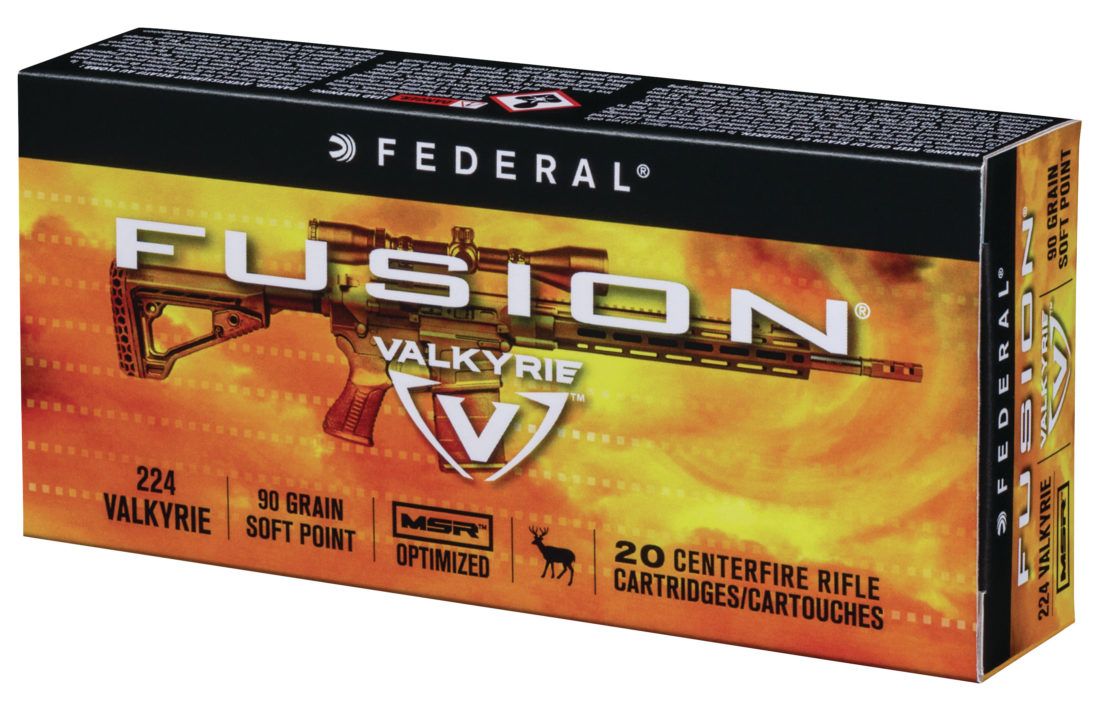 Then, there are reamer issues…Guys who are smarter than the Federal ammunition engineers who have been designing this cartridge for four years, saying "well that 90-grain bullet needs this much free bore, not that much free bore, so I'm going to make my reamer this way."
Well you know, you gotta deal with the consequences of changing shit that we know happens. We know that these things work if you do them in this combination, but you're smarter than us, so you go ahead and do what you want. Well, the problem with that is now Valkyrie is the worst cartridge ever because it didn't work right. But you changed something and didn't tell anyone that part just because you're pissed off and not as smart as you thought you were.
One of the other issues that came out is…a guy pulls a box open and measures all the bullets…and lo and behold – they are all different overall lengths. Well, apparently he never measured the overall length of any other cartridge that has even been made out of the box.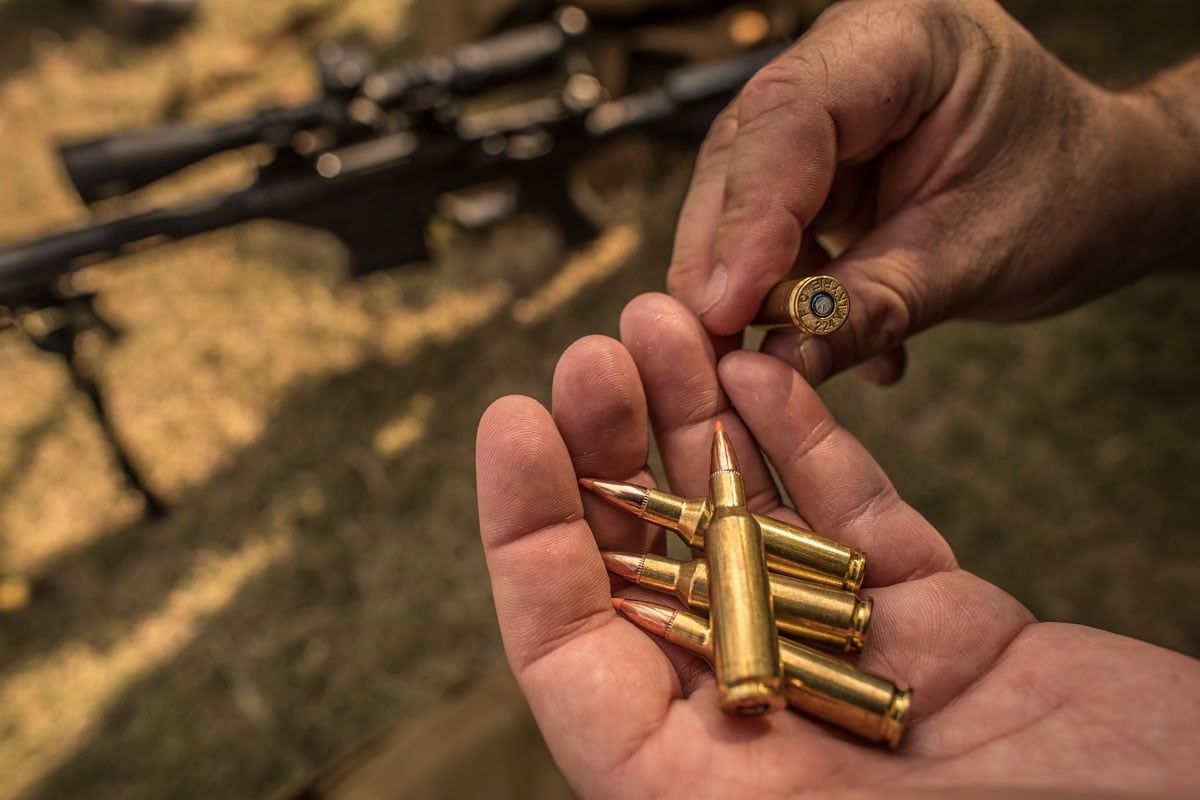 The real measurement goes from the olgive to the base, not the tip to the base. And if you need any proof of that, then go buy a box of projectiles of any bullet you want, and all the bullets are going to be different lengths…So if you're going to say 'hey, there was a 10,000th difference'…its like ok, fair enough. What is the difference in the length of the bullets just by themselves? It's probably going to be about that same difference. It's just the way they are made.
All that said, there are things that Federal realizes that they are going to have to step up with and do in their process that makes the cartridge better. But in the end, it is a brand new, like nothing else, cartridge on the market that you can buy at any Walmart, Cabela's, Bass Pro Shop, or most any small mom and pop shop at this point. And there is no other cartridge that has come out to hit that hard with that much following.
Before we wrap, can you talk a bit about both your role at Shadow 6, as well as how you interact with Federal?
James Gilliland: Shadow 6 is my company. I started it, I run it. It's mine. My wife does stuff with Shadow 6 too. Shadow 6 does all kinds of different firearms training from individual and group firearms training in weapons handling, marksmanship training, tactical maneuver scenarios, home defense training, equipment selection and use, and industry consulting.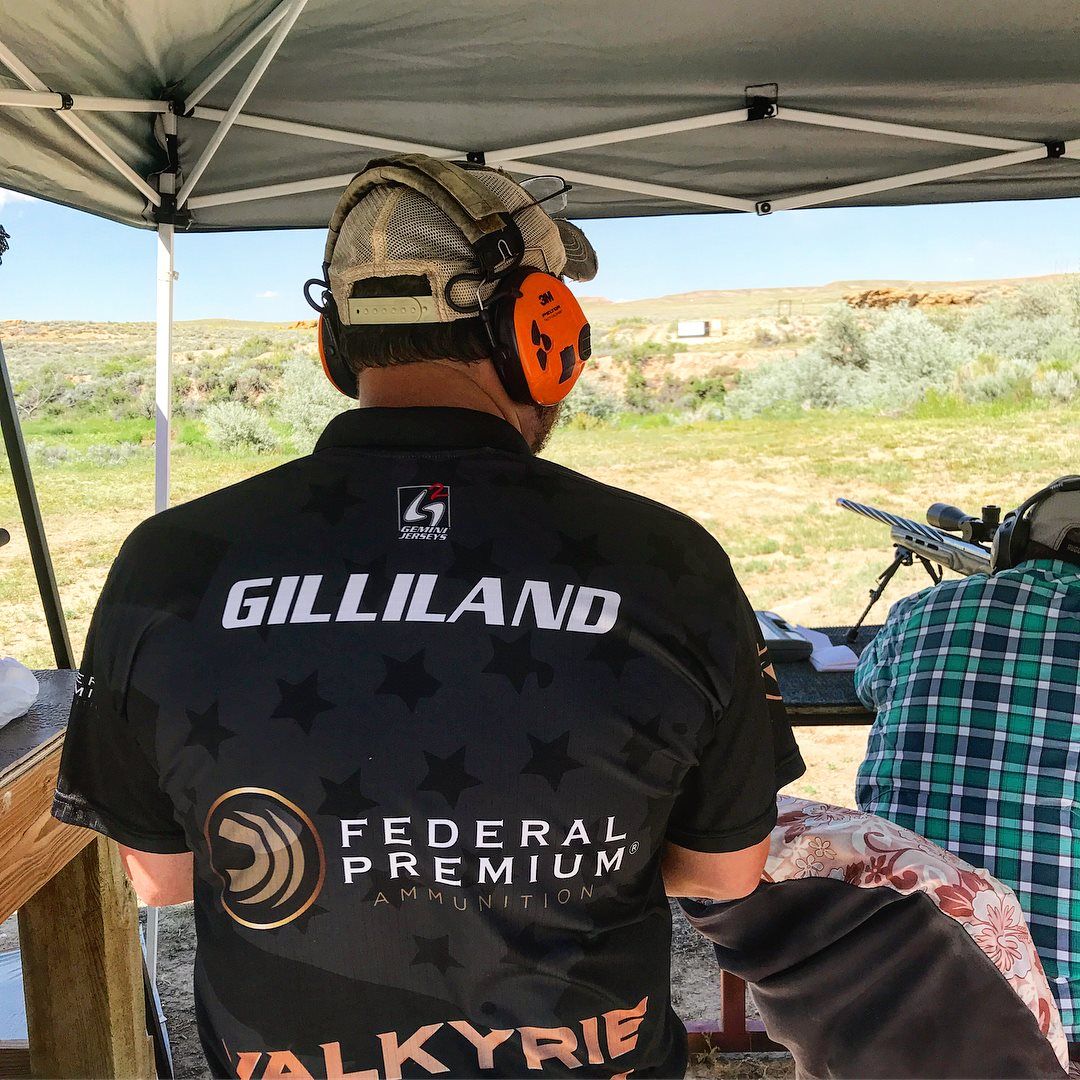 Now me personally, I am a Federal Ambassador also. Some people…you're going to get your naysayers that say, "well he does this for Federal and they pay so he's gonna talk good about it". But…that's people who don't know who I am.
I have had plenty of people who have taken care of me with products that I have come out and said "this is not the product that it was intended to be."
So, I say Valkyrie is a great cartridge. It still has some growing room. But Federal is doing more than I expected to fix some of those growing room issues.
Finally, we get a lot of questions about building a 224 Valkyrie AR. What would you recommend for a 224 Valkyrie AR build to someone new to the cartridge?
James Gilliland: My favorite Valkyrie right now is the Seekins Precision. Seekins Precision built it. I kept the collapsible stock because I want the versatility of having a collapsible stock.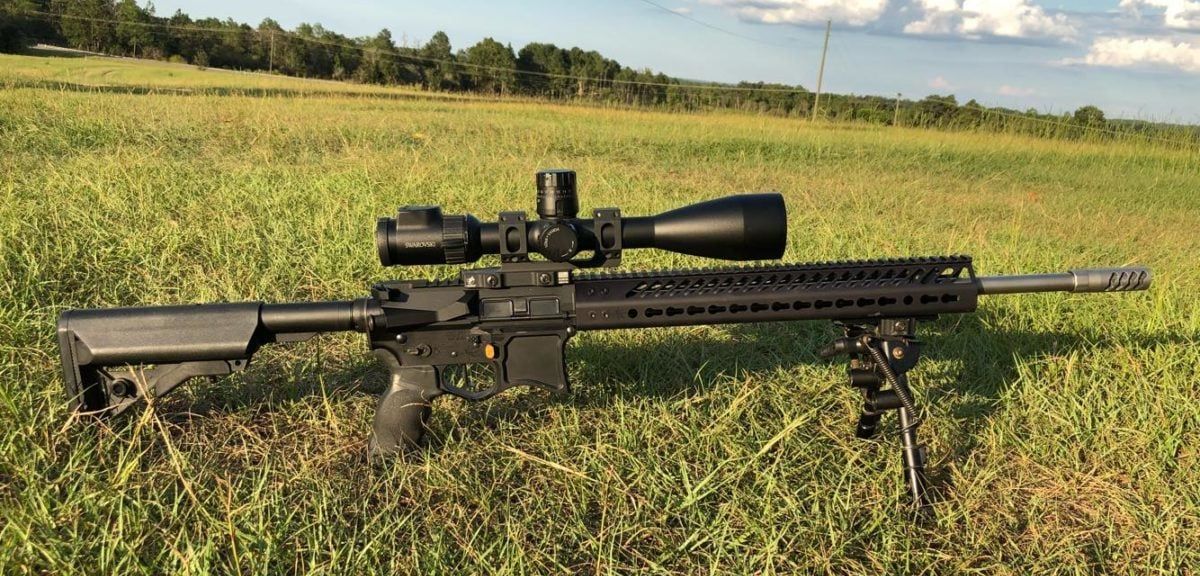 I did it with a 20" barrel. I got a muzzle brake and a 15" hand guard. What that does is with 20" in barrel length, it gives me most of the velocity I'm going to get out of the cartridge.
You can go longer and get more, but its only incrementally more. The difference between an 18" and a 20" barrel is about 150 feet per second. The difference between a 20" and a 22" is about 40 feet per second. So yes you do get faster, but 20" is about right.
And with a 20" gun with a collapsible stock, you can set that up with a red dot…you can set that up with a 1×6 variable…or you can put a full long range scope on it and do just about anything you want to with it.
Now if you put a suppressor on it, it starts getting a little long…but just for the general multi-purpose build, for me, the SPR type, Special Purpose Rifle type build with a collapsible stock with a 20" barrel and a full-length handguard…it is where I want it to be.

What about ammo? For at the range, plinking, etc.?
James Gilliland: The 75 gr. American Eagle, they have been wonderfully shooting bullets. Its actually very much exceeded the expectations of almost everybody involved. Even though they don't have a super high BC, in this cartridge, those 75 grain FMJs shoot extremely well. And you can pick up a box for 9 or 10 dollars or whatever.
In the end, you grab it, you take it to the range, you shoot those really quick or whatever else, or you can shoot 5 or 600 yards with them and still maintain a really good sense of accuracy.
If you are going to hunt with it…I'm leaving on the 14th of October to Wyoming and I'm going to do an antelope hunt with my Seekins. If there is any availability to the 78-grain Barnes TSX I mentioned earlier, then that's what I'll shoot. But if not, the 90-grain Fusions are really capable hunting projectiles. I've killed hog, coyote, deer.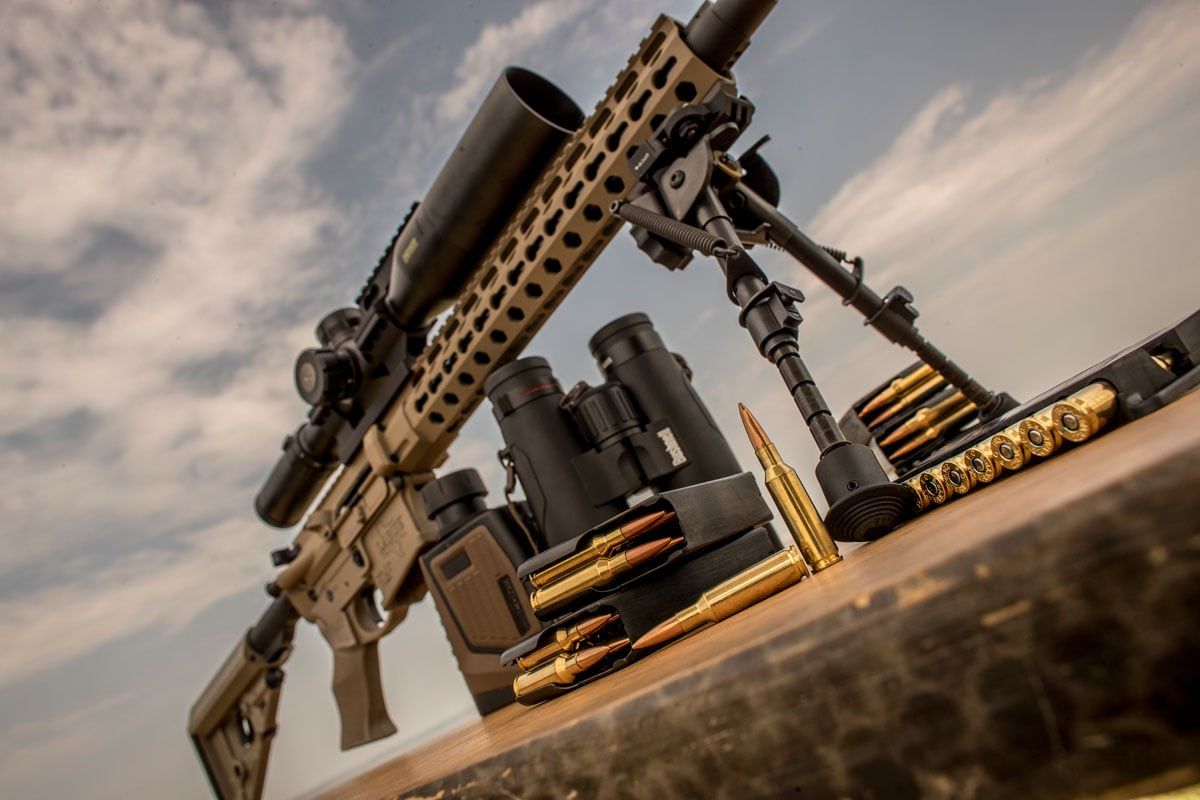 But to wrap up here…its just an awesome cartridge. I'm really, really familiar with the AR-15 platform. I've carried one for 20 years of my life, I've shot maybe 100,000 plus rounds, probably more out of it…so for me to go from a rifle that I know and I can use very, very fluently, and to be able to do everything from close range fast shooting, house clearing…whatever… all the way out to hitting targets regularly at 1,000 plus yards, it's a no-brainer for me. It's "one rifle and done"…and its a rifle capable of doing anything I want with a long gun.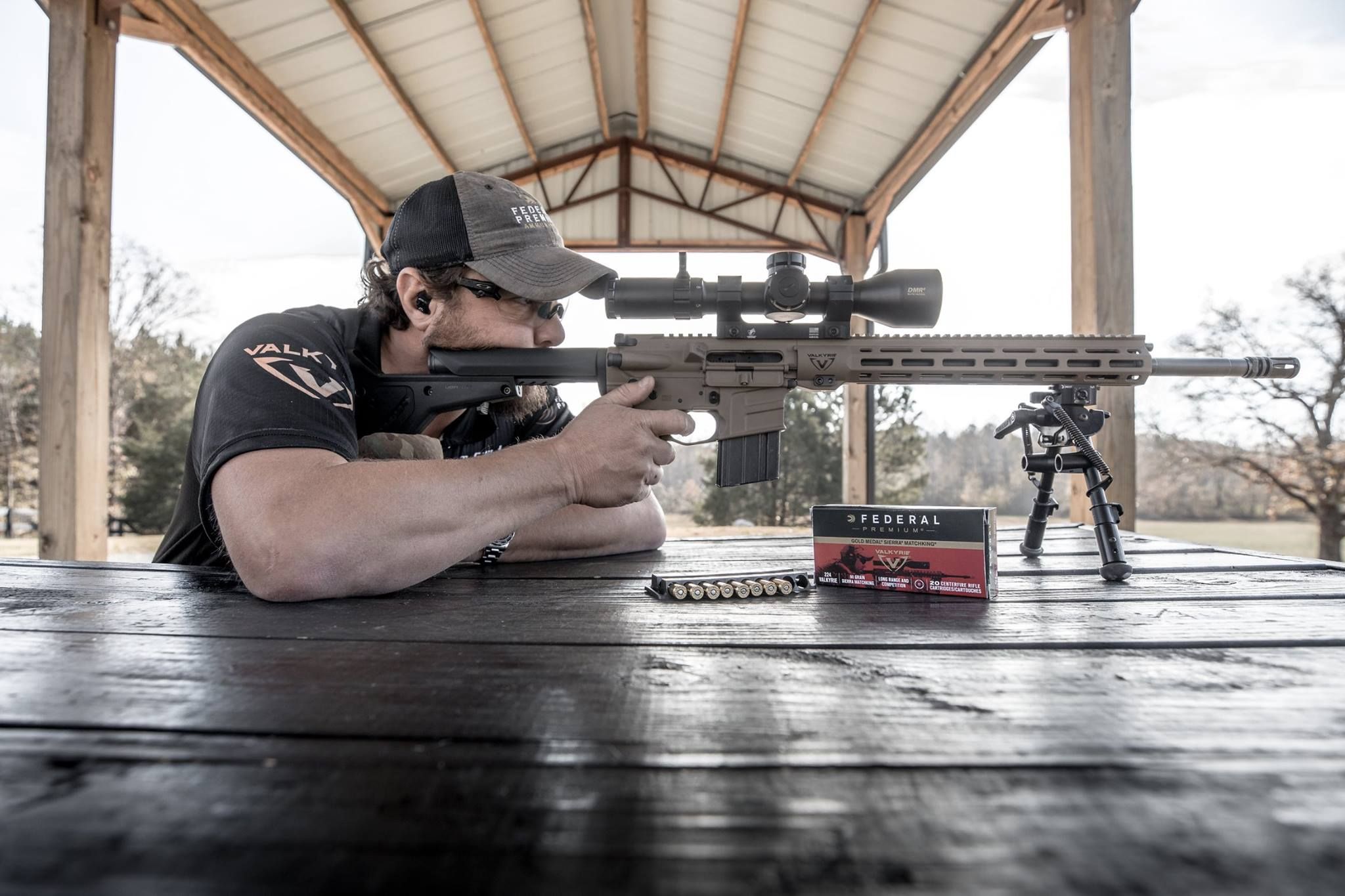 ###
Tremendous thanks to James Gilliland for taking the time to speak with us about the 224 Valkyrie. For more from James, be sure to follow Shadow 6 Consulting on Facebook.
We are sorry that this post was not useful for you!
Let us improve this post!
Tell us how we can improve this post?