This past weekend I did a hands-on comparison between a 300 Blackout SBR and pistol carbines.  I assumed these firearms obsolete with the advent of the 300 Blackout SBR but I wanted to see for myself. I dusted off up a few of my carbines and gave them a good hands-on. My goal was to compare and contrast with what the 300 Blackout SBR offers.
Pistol Carbines Included
We shot the B&T APC 9, an SP5K, a UMP45 and a Glock 17 with an ALG 6-Second Mount.  We put just over 500 rounds per gun down range to get a good overall impression.
300 Blackout SBR Build Details
The 300 Blackout SBR is a Frankenstein gun of sorts.  It was built for home defense with a KAC lower & rail, and a Noveske barrel & upper receiver.  It has a Daniel Defense bolt carrier and is topped off with a Rugged suppressor and an Aimpoint T1.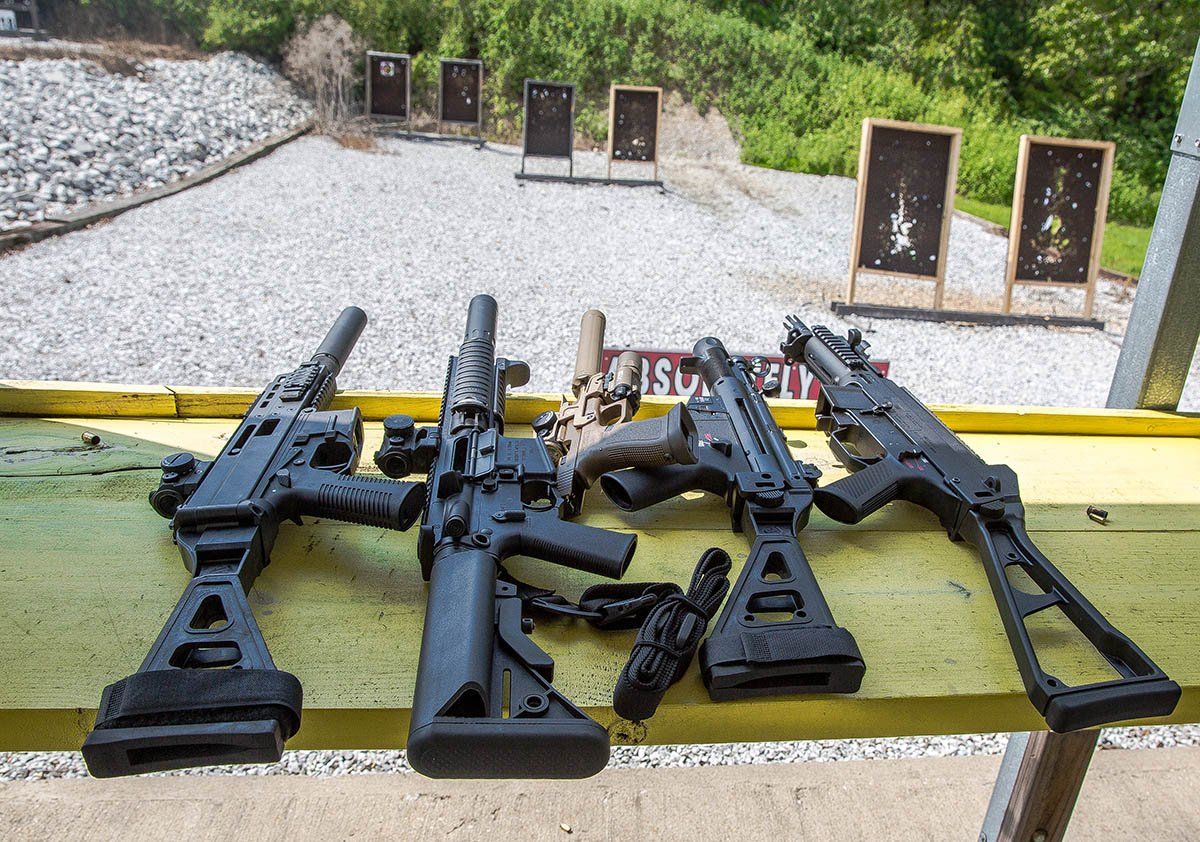 Verdict:
While not ready to give up my 300 Blackout, I'm convinced a pistol caliber carbine can be a viable defense option. More importantly, it can be a source of some of the most and fun and inexpensive shooting around. If you were on the fence about building a 9mm carbine, be sure to take a look at the video above.
Update: 
As a result of this range trip, I built my own inexpensive 9mm carbine with assistance from AR15discounts.com.  The result was something far less expensive than the carbines featured here, but certainly as fun and reliable.  The 300 Blackout SBR is still my choice for home defense, but the 9mm carbine build and I are joined at the hip lately at the range.  Get the details on that build, including a full parts list and a video of our first time at the range with it here.
We are sorry that this post was not useful for you!
Let us improve this post!
Tell us how we can improve this post?