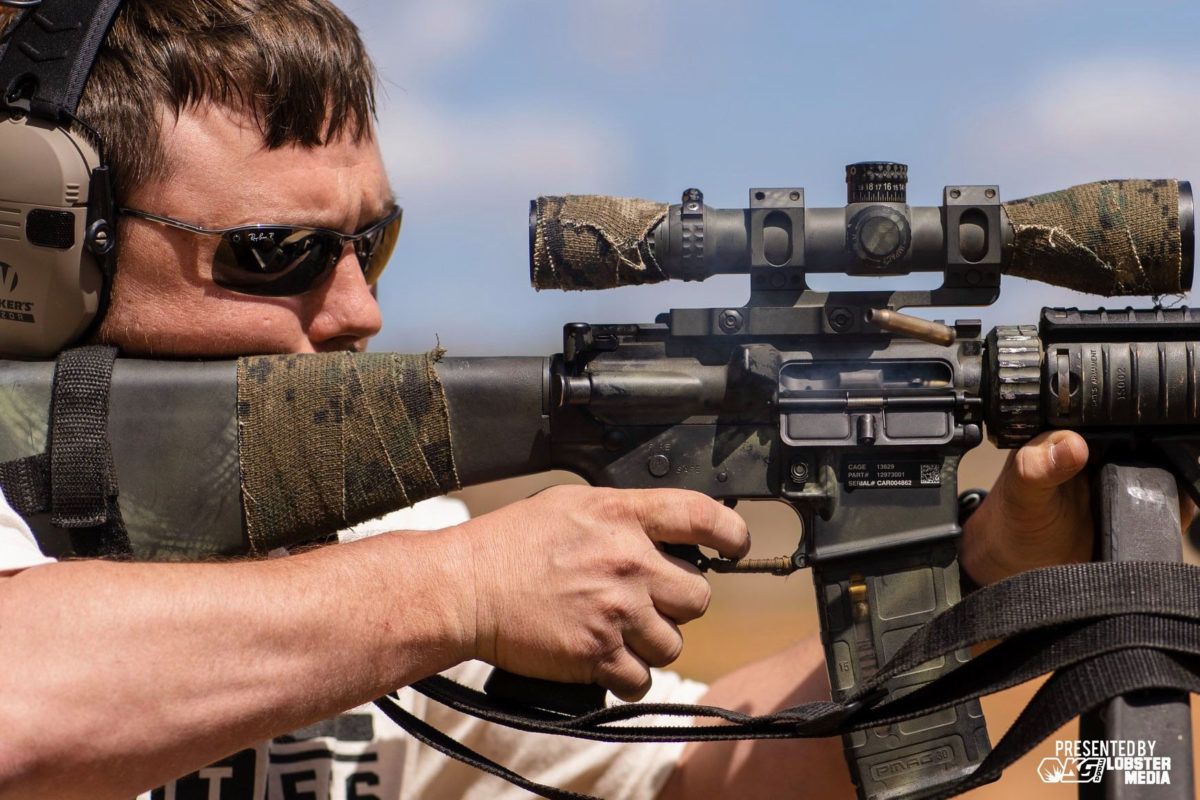 With the semi-auto precision "A Weekend in the Arena" shoot several weeks out, we decided to reach out to one of the organizers, Ash Hess, for an update. For a refresher on what the shoot is all about be sure to check out our recap of the recent "A Day at the Arena" semi auto precision shoot, as well as our story on the launch of Quantified Performance.
Q: Ash, can you give our readers an update on the "A Weekend in the Arena" shoot?
Ash Hess – We had our first "Day in the Arena" in April and it was a good turnout.   We had about 55 people show up.  What we left that first event feeling was that we could have also done something on Sunday…not just on Saturday.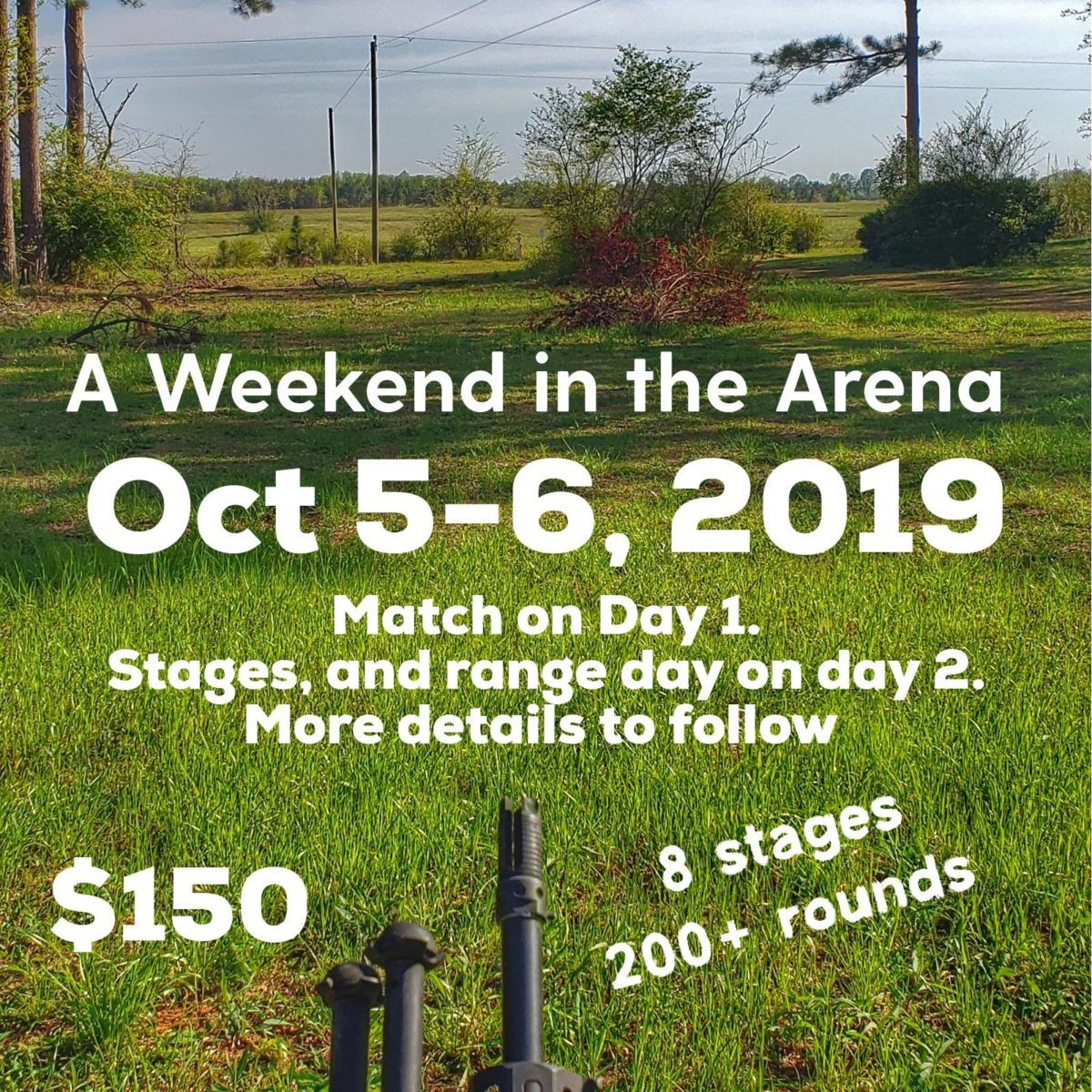 Part of what Quantified Performance is all about is we're trying to tie shooters and companies together.  We saw an opportunity with "A Weekend in the Arena" to be able to get a little bit more interaction time between the companies that are sponsoring and the shooters…something more meaningful than a barbecue at the end of the day where everyone is just kind of there.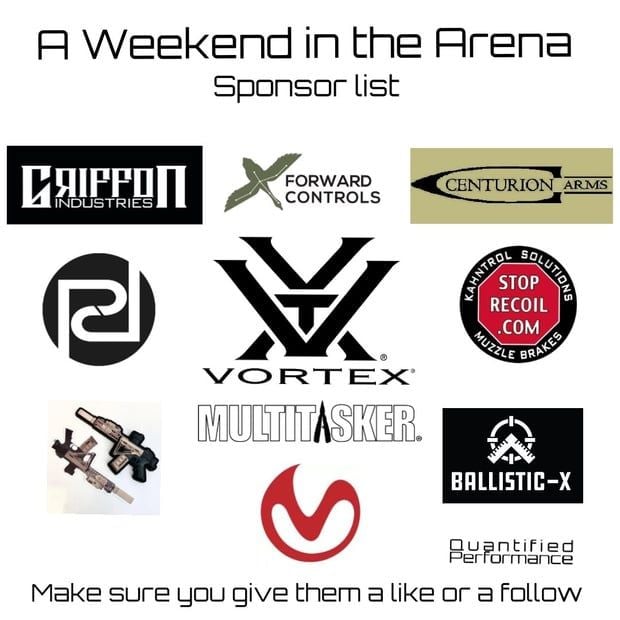 Natural Interactions Preferred
The other thing we didn't want was for our shooters to just go to a gun show type event where they're just trying to get stuff. We want them to interact to where they are actually doing something. Not to say that our shooters would do this, but depending on who shows up, you may just get guys who are coming there trying to get free stuff from the vendors.
At "A Weekend in the Arena" what we want is an interaction where a shooter will show up at a stage and the vendor will just happen to be there…you perhaps chat a little bit, do your shooting and walk away when it starts to get weird (laughs).  So, that's how it's going to go.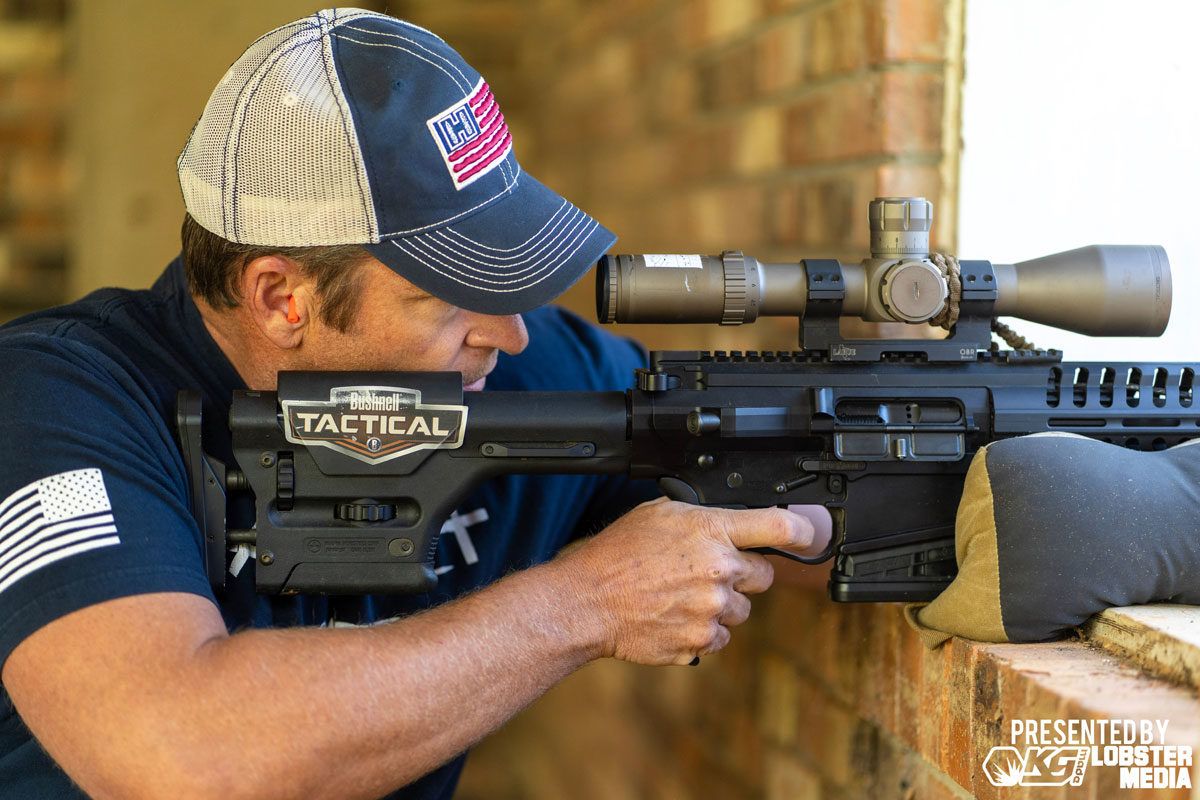 Q: Are there thoughts about what vendor goes where, etc.?
Ash Hess – We've got eight stages with the possibility of a ninth bonus stage.  Once we get the major sponsors lined up, we'll be able to set them up at those stages.  Each stage is going to be different and unique. 
For example, if the vendor has a red dot that goes on top of an optic, we can put them on a shorter stage so that they can demonstrate how that red dot works…We'll certainly tune it to where the product makes sense for the stage where they are situated.
Another thing we're going to do Sunday is an accuracy challenge. Rite in the Rain is sending us a bunch of targets that we'll be placing on the zero range.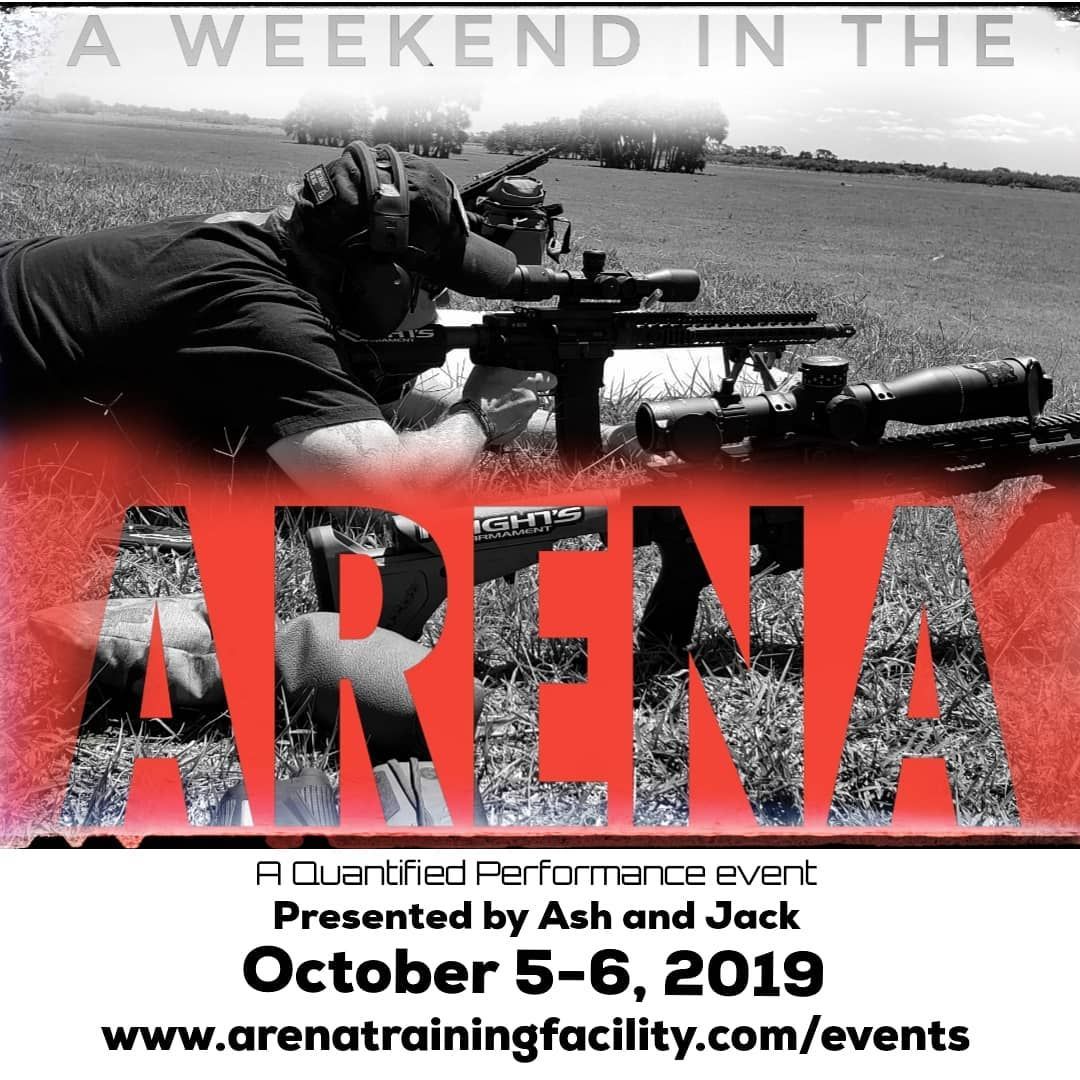 Q:  Can you explain the housing situation for A Weekend in the Arena?
Ash Hess – A Weekend in the Arena takes place in Blakely, GA at the Arena Training Facility…which is a little bit isolated from the more major cities you think of like Columbus and Atlanta.  So, we have 50 cabins out there that can sleep 100.  There is also an RV spot.  I mention this because there are limited hotels in the area. 
Im not sure why but it seems like the hotels that are up there are always booked up…probably construction or something.  Regardless, hotel availability is somewhat limited.  If you don't get a hotel locally, then you're driving about one hour to get there.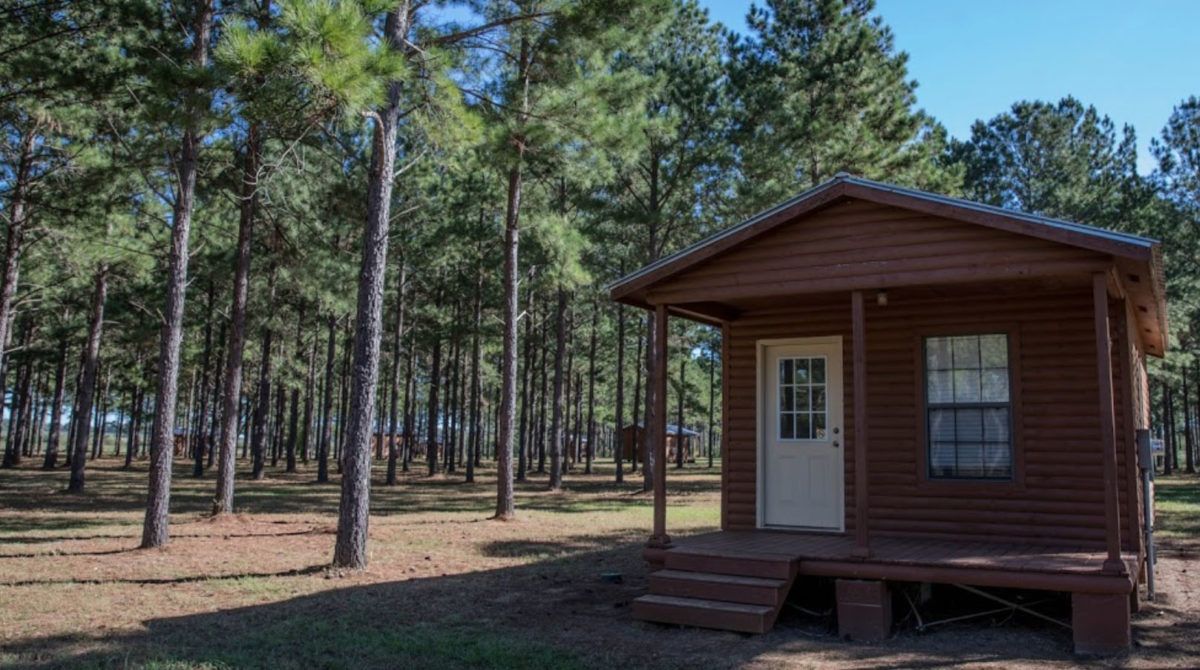 The cabins that we have for A Weekend in the Arena are 100 dollars a night.  They sleep two people.  The trick is if you end up by yourself, you're paying the full 100 dollars a night.  But if you're with somebody else, you end up paying 50 dollars a night.  Because most people are going to stay Friday and Saturday night, you can save yourself 100 bucks if you get in on a cabin with someone. Or, you can save yourself an hours travel by signing up.  
Right now, we have about 35 people signed up and around 18 of the 50 cabins rented out. There's 80 slots available for the match, so there will probably be plenty of space to get into the match, but there might not be a lot of places to stay.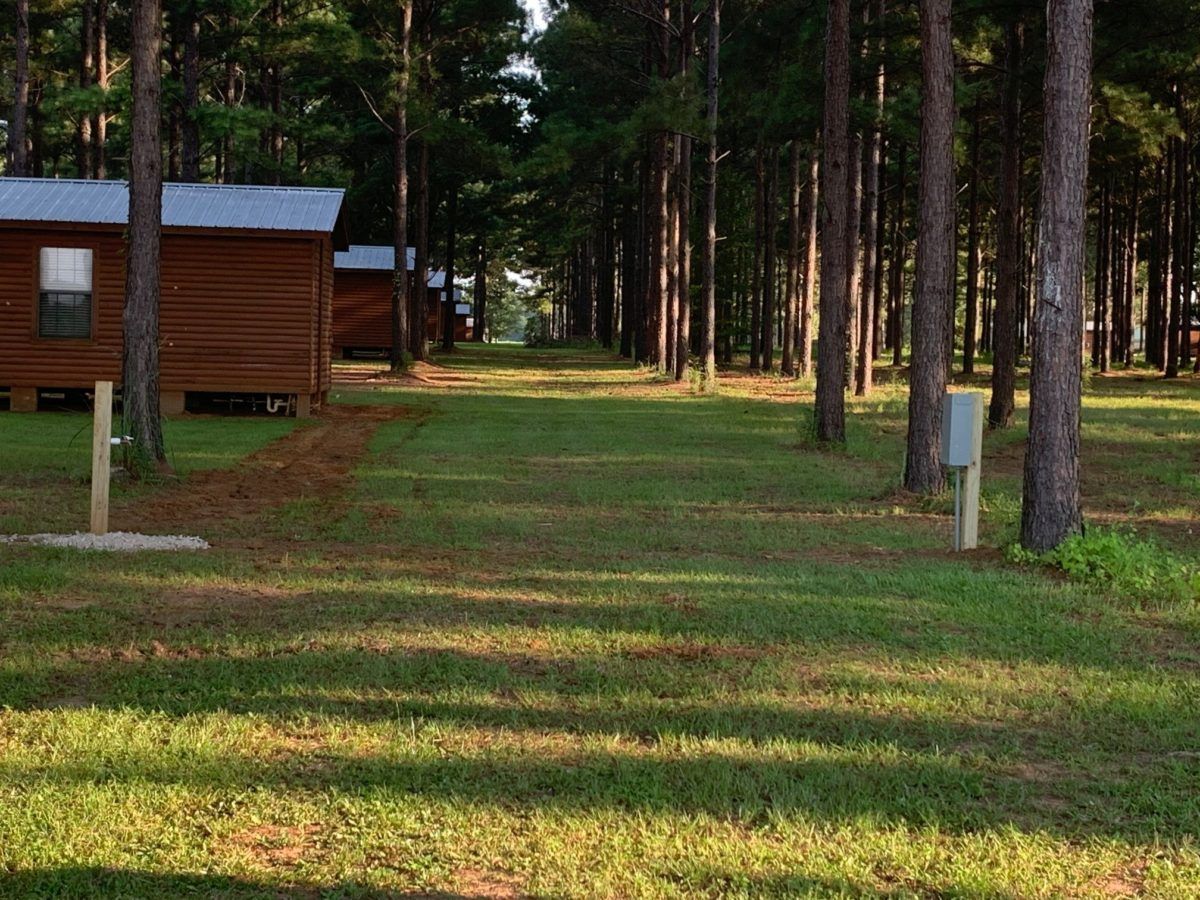 Q:  Let's talk different divisions at "A Weekend in the Arena", starting with the "General Purpose Division"
Ash Hess – When we did the last match, I got a lot of messages from people describing their rifles and then asking if they'd be competitive. I just can't in good conscious tell a guy with a 4x scope that he's going to be able to compete with a guy whose scope starts at 4x and goes all the way up to 16.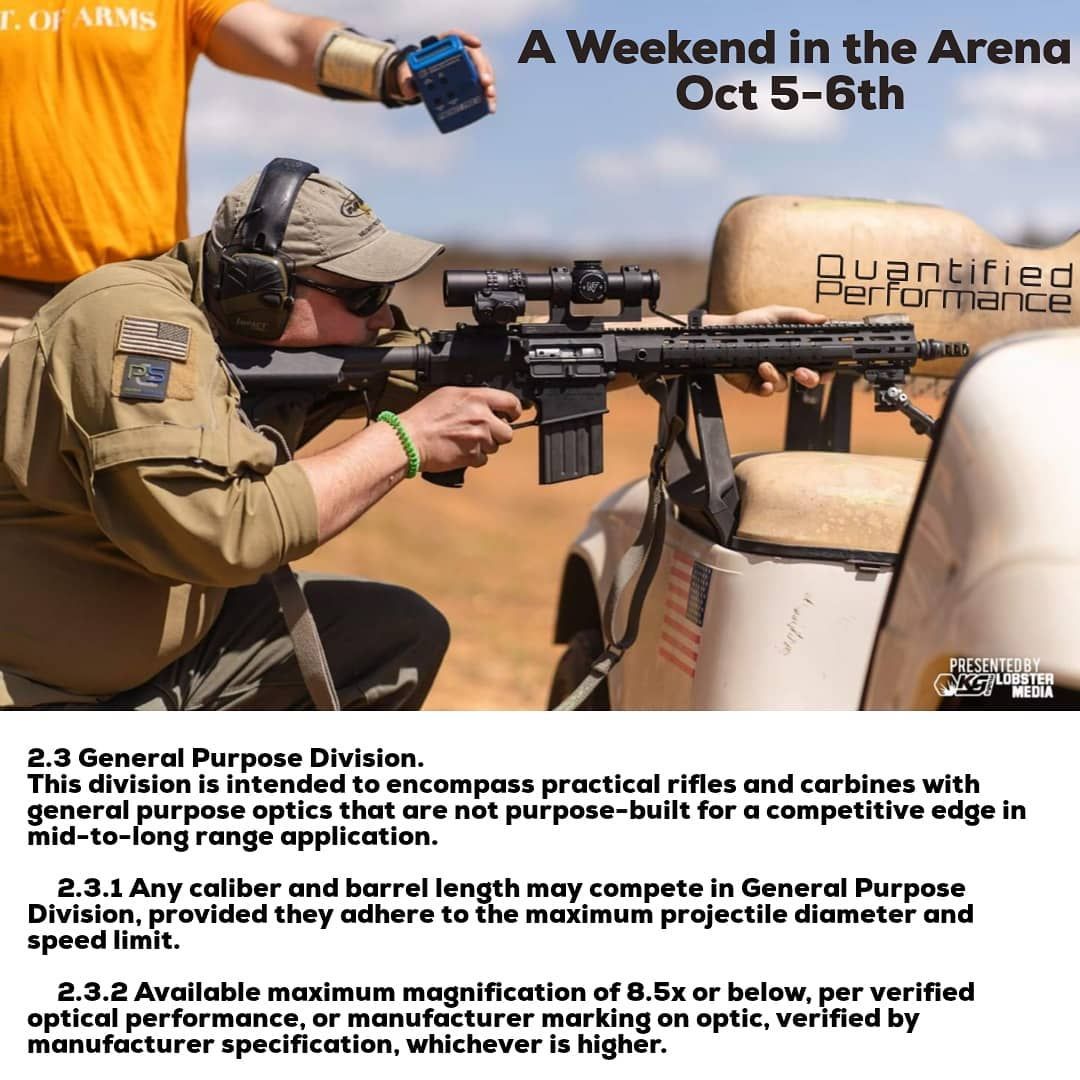 So what we wanted to do was have a division where it was the basic, everyday, general purpose rifle…this is for individuals who have followed the trends on social media and built their rifle to those specs. This allows them to be competitive within their class.  Now are they going to get all of their hits?  Eh…maybe not.  But are they going to be competitive within their class?  Yes.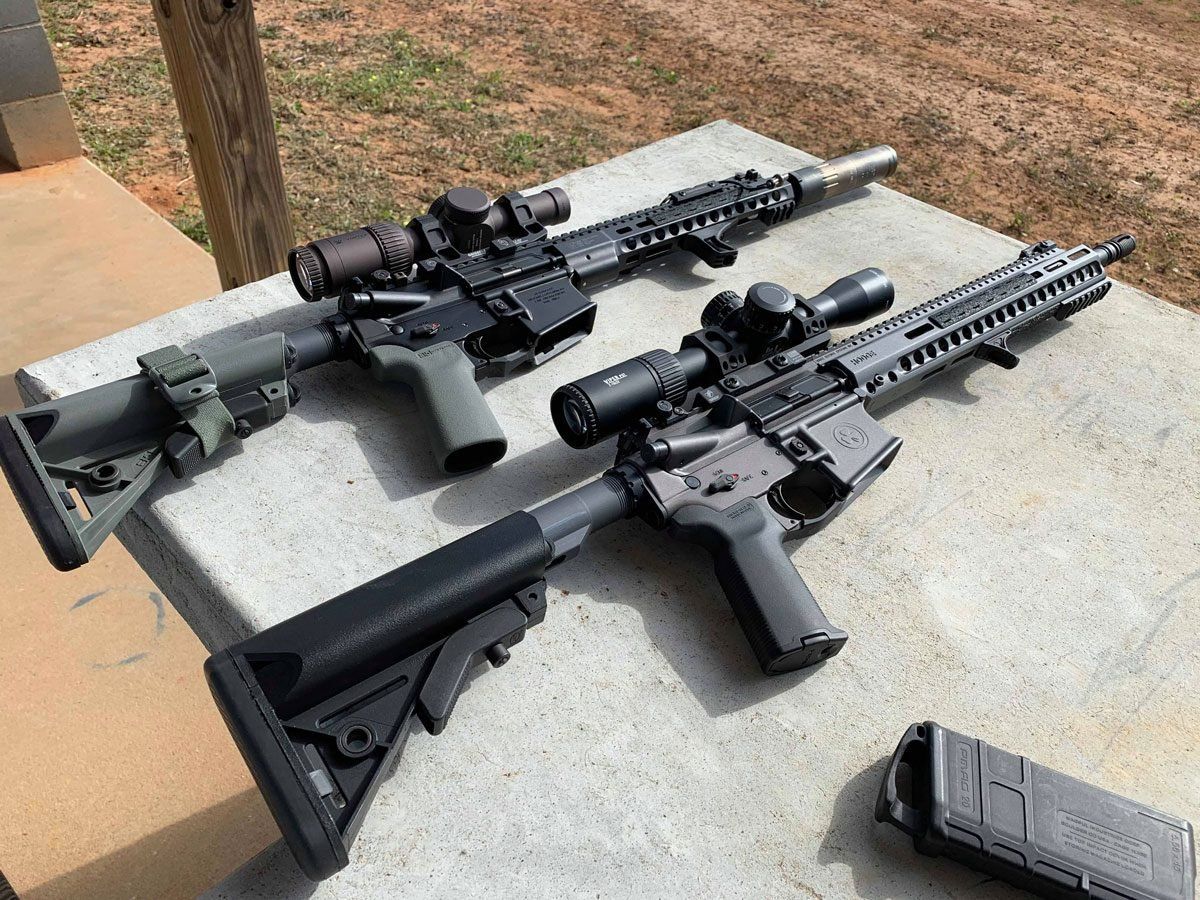 Q:  Can you explain the thought behind the "Practical Division?"
Ash Hess – We wanted to have something available for the "tactical" type shooter.  What we were hoping with that is guys will have a duty gun or perhaps a 20" 7.62 gun or a 16" 7.62…but they have plenty of glass on it.  9-18 or 4-16…that type of optic.  
We didn't want to call it "tactical" because it's not tactical by any means.  We just want the guys with those guns to be competitive in their own little realm.  That's why we put the barrel length restrictions on it.  The barrel length limit will be 20" and it will be measured to the crown or to where we understand the crown is…not the muzzle device.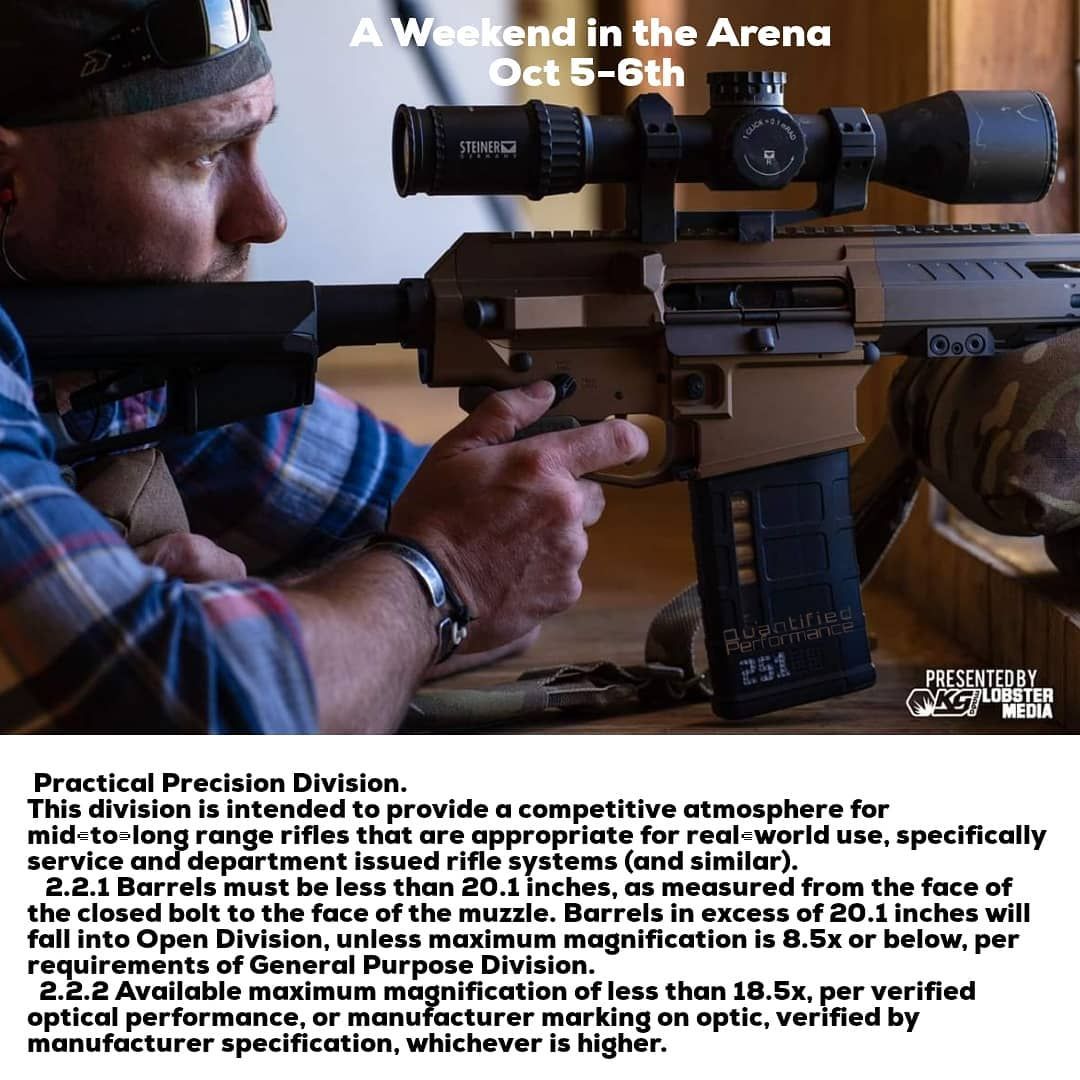 Q:  Finally, let's talk about "Open Division"…
Ash Hess – We wanted Open Division to be guys who had shot PRS Gas Gun, or guys who have a competitive type, high precision carbine that is of good size…and they have a lot of optic.  Say a 5-25, a 7-28…But basically, they've got a lot of glass, a lot of gun, and a lot of experience. 
We want to bring those guys here and have them in a squad with other guys who are in General Purpose or in Practical, and we want those shooters who are with the Open Division guys to see first-hand what a true precision gas gun looks like and how it runs and what its capable of. We want them to compare that to what they are able to do with your average gun.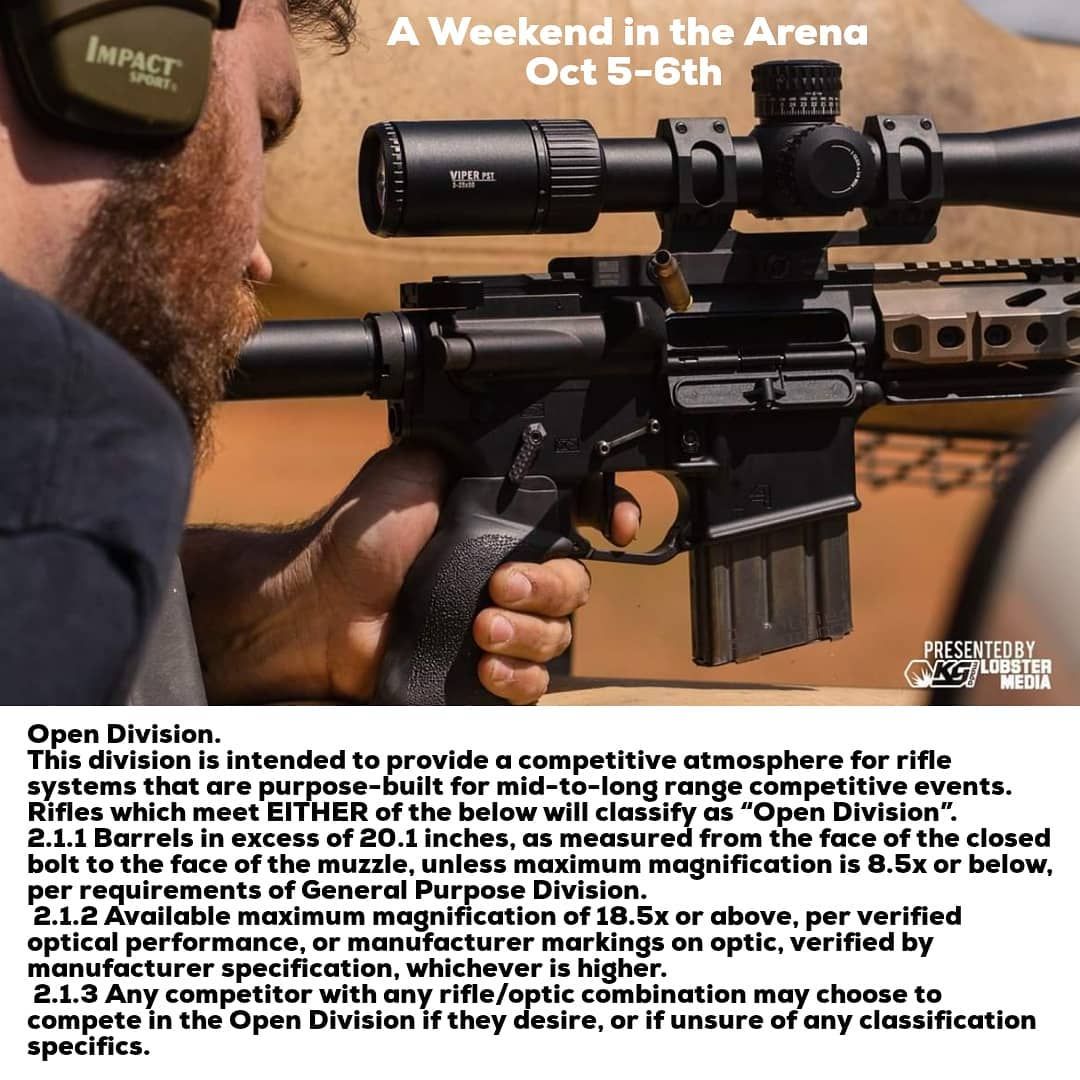 A Weekend in the Arena – Squad Interaction
We want people to see that and we want that interaction. A guy with an average gun will be able to see where his gun is failing him versus the guy with the precision gun.
Not only will it be good for interaction, but newer shooters will also be able to see the Open guys and be exposed to some of the gear that they are using.  The average guy may not have ever seen an Armageddon Gear Game Changer for example. 
Q:  Finally, can you talk about how "A Weekend in the Area" ties in with what you're working on with Quantified Performance?
Quantified Performance is anything you have numbers for.  So, we'll have numbers for the matches.  We know how many targets are there…we know the distances to the targets.  I'll know what my hit rate was and I'll know how much time it took me to do it. 
It compares well with what we want for Quantified Performance.  We want numbers and we want things that can be duplicated…Throughout the match, you'll be able to compare yourself with other people and see how you're doing.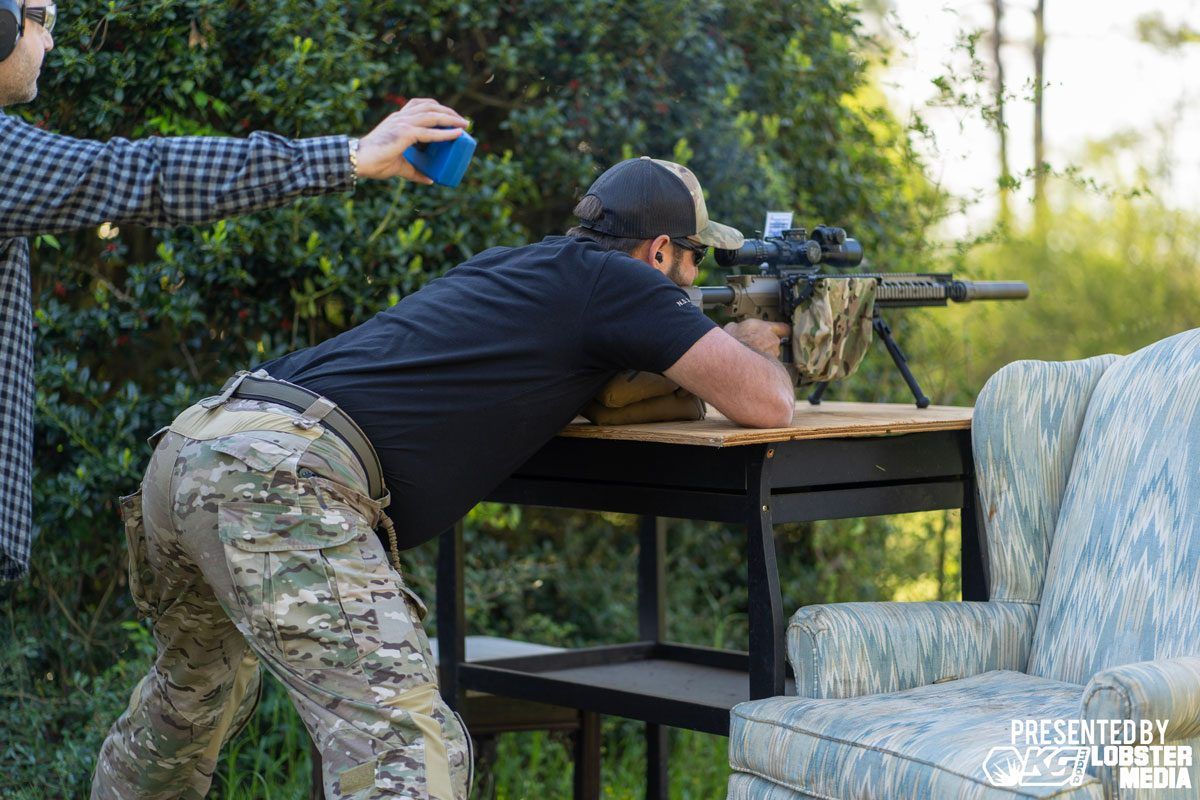 It's also nice that we are going to have that little bit of competitiveness. I like that idea of people realizing that they are competing and doing real work. Doing that real work is really important. It actually builds community whether people realize it or not. I saw what we lost when PRS Gas Gun went away. The sponsors didn't care about the shooting. When the sponsors go away, then participation goes down. When participation goes down, even more sponsors go away.
The end goal is that we get companies involved with people that are actually shooting on their own…doing good work, without having to do it with free stuff.
For the companies, we want them to meet people who care about shooting and care about shooting well.
Doing a match that ties all that together is going to teach the shooter, the companies, and it's going to teach Quantified Performance things as well. It should be fun to watch.
###
We are sorry that this post was not useful for you!
Let us improve this post!
Tell us how we can improve this post?