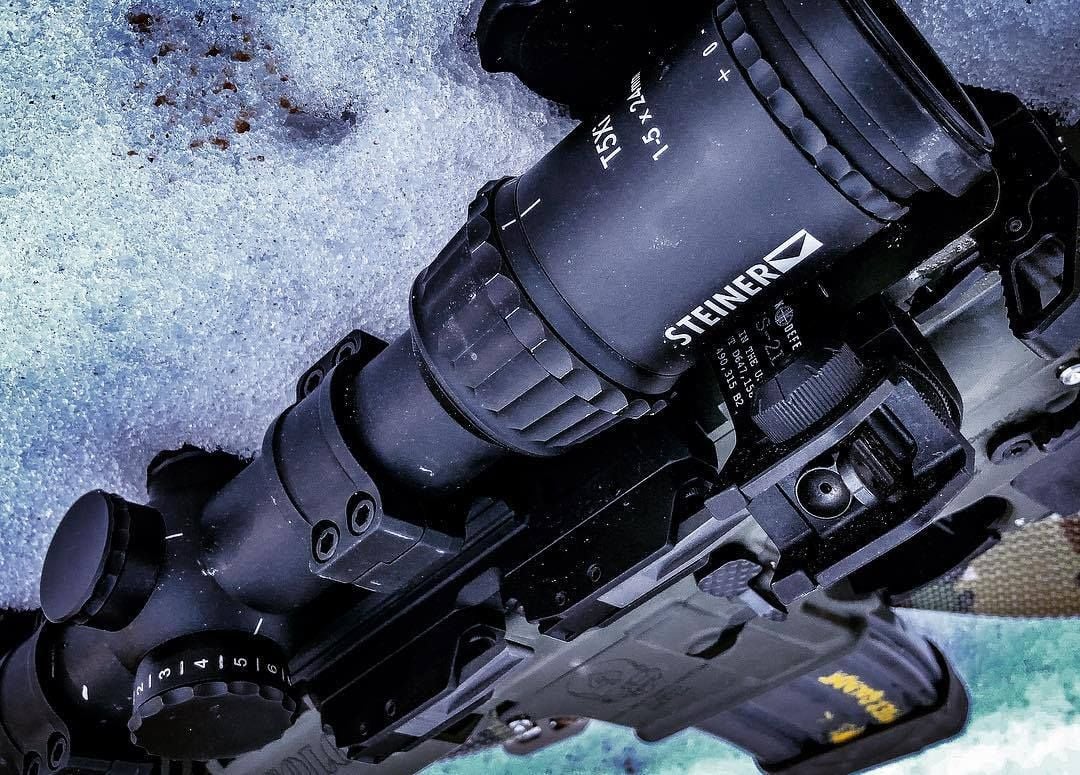 The Steiner T5Xi 1-5×24 is an optic we've grown to appreciate, and seems well respected by those who have spent time with it. It's been mentioned in previous articles on LPVOs, and while perhaps not the latest and greatest, it is still a viable optic depending on your needs. To learn more about the Steiner T5Xi and the less expensive P4Xi 1-4×24, we reached out to Chris Gaddy, Steiner Product Manager.
Q: Chris, can you talk about where the Steiner T5Xi 1-5×24 fits into Steiner's optic lineup?
Chris Gaddy, Steiner Product Manager – The reason we came out with the T5Xi 1-5×24 is because we saw a need for a slightly less spec'd out, and more price conscious version of our M-series. The M-series version of our 1-5x was between $2,500 and $3,000. It was spec'd out to meet the standards of military units across the globe. What we decided to do was to bring a more affordable version of the M-series to market. The T-series was the result of that, so what you have with the T5Xi 1-5×24 is simply a more price-friendly version.
Q: Can you talk about why you landed on 5x, are there plans to update, and what roles to do you see for an optic like the Steiner T5Xi 1-5×24?
Chris Gaddy, Steiner Product Manager – We were keeping in line with the 5x in the M-series, as we had a good response with that series of optics. There are plans to upgrade the T-series as we move forward into the future, so you probably will see a 1-6 replacing the 1-5 in the T-series. We'll release more information as we get closer to a release date.
As everybody who reads your site knows, a low powered variable optic like the Steiner T5Xi 1-5×24 is very versatile, especially for the AR platform because you have a true 1x, which allows you to use the optic as sort of a reflex sight with both eyes open while shooting, while also having the ability to go up to 5x magnification if you need to extend your distance. It really turns your optic into a good, solid, versatile optic as it is applicable for CQB and at further ranges. You just do not have that ability with something like a prism sight.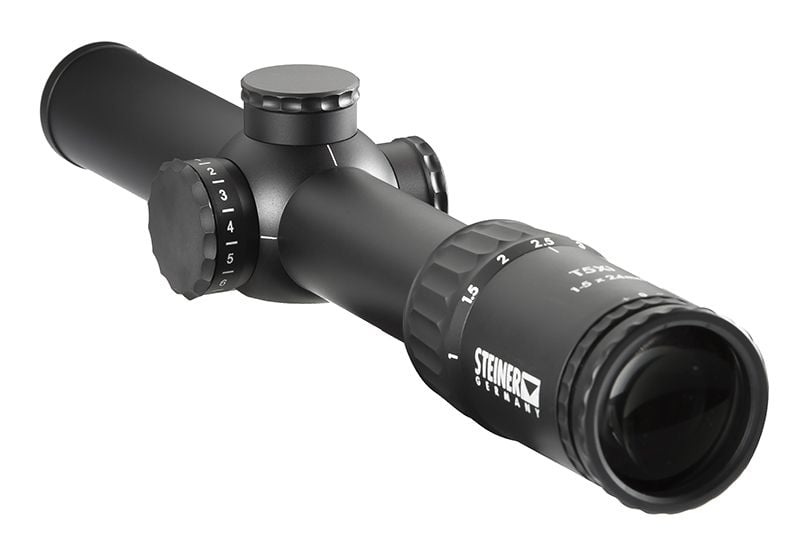 STEINER OPTICS – T5XI 1-5X24MM SCOPE 3TR 5.56 RETICLE
Having the true 1x can give you a crucial edge…you have both eyes open, allowing you better situational awareness. You can watch what the target is doing more effectively without having to make any adjustments. I think that's critical in a high-stress situation where time matters.
When you put a Steiner T5Xi 1-5×24 on something like a short-barreled rifle chambered in 5.56, you now have the capability to reach out, well beyond what you'd have if you only had a red dot on that gun. It greatly opens up your abilities. For some, a red dot is fine, but if the idea of being able to shoot and see further sounds attractive, then it's really hard to go wrong with a high-quality optic like the Steiner T5Xi 1-5×24.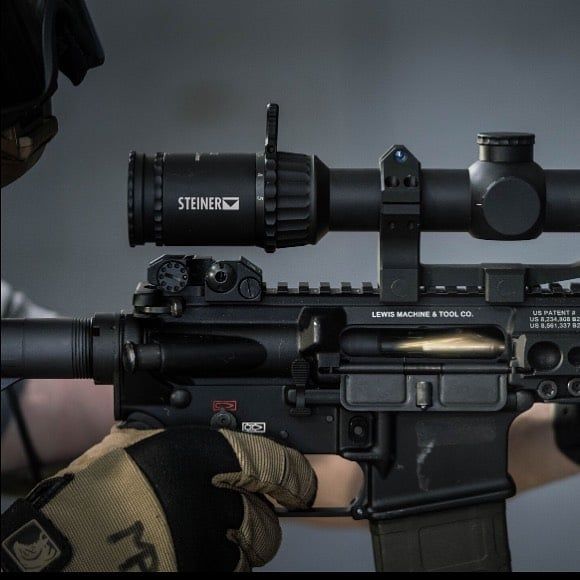 Q: The 1x performance of the Steiner T5Xi 1-5×24 is quite impressive. I can really move my head around and not have any sort of issues. Can you talk about that and why it's important?
Chris Gaddy, Steiner Product Manager – Our engineers have been able to make it a true 1x, which means there is no magnification at that power. That's why you are not experiencing any problems with eye box. At 1x, the Steiner T5Xi 1-5×24 is really operating like a reflex sight, if that makes sense. What that means is that you do not have to have your head in a perfect shooting position like you would on a higher magnification optic, like a 3-15x or a 2-10x.
I'd also point out to your readers that there are a lot of 1x optics on the market right now. You have various 1-4x, 1-5x, 1-6x, 1-8x…and the reality is they are not true 1x. You can tell they are not true 1x. You can tell because you get that eye box, and you get a distortion with both eyes open. They are more like a 1.2 or a 1.3. The Steiner T5Xi 1-5×24 is a true 1x so you don't get that effect. It literally operates as a reflex sight at that point.
Q: You're correct about there being a lot of choices right now. What would you say to someone who was looking at Steiner optics for their next purchase?
Chris Gaddy, Steiner Product Manager – Our glass quality is something that we have always touted, from our binoculars to our rifle scopes. The other thing that we are very proud of is our durability and the quality of construction of our optics. Steiner has made its name in the military making quality, durable optics. We're committed to making the best on the market. Sometimes that has meant delaying or even not releasing optics…not because we couldn't do it, but because we couldn't make it meet our rigid quality standards when it comes to durability. We like to say we make "bomb proof" scopes, and that's what we strive for.
Not only are we recoil testing, but we do shock and drop testing to make absolutely sure these scopes can and will take the abuse that we say they will. We build all these considerations into the specs when we build these optics. From the very beginning, we design around the need to pass certain tests and be able to perform in certain environmental conditions.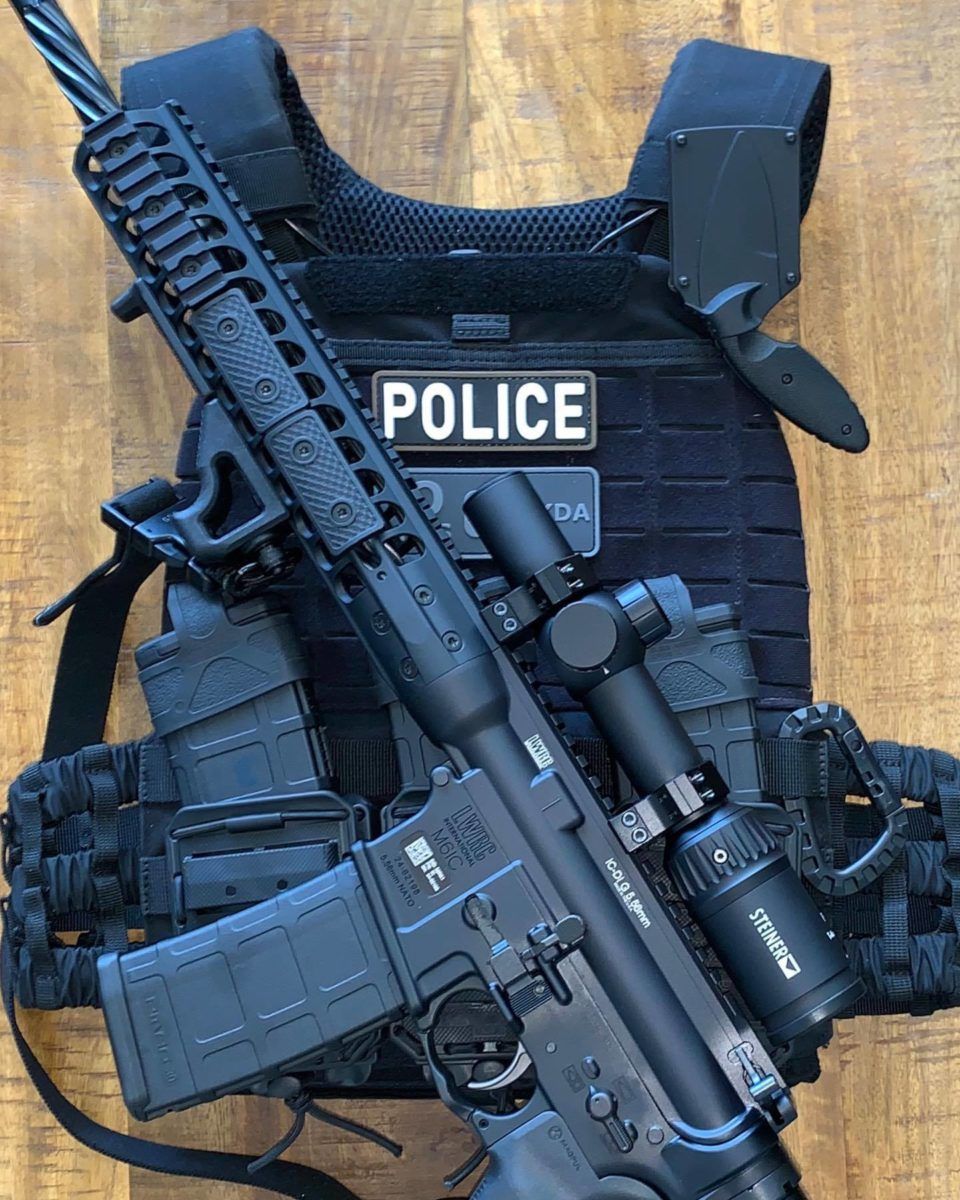 Q: We have a few readers who say they like the Steiner P4Xi 1-4×24, and don't see a big step down in quality for the price. Can you give us an overview of that optic?
Chris Gaddy, Steiner Product Manager – We like the idea of getting shooters out there a good, solid, entry level scope, and that's what the Steiner P4Xi 1-4×24 represents. The thought was that we attract them with that opening price point, and eventually step them up to the T-series and the M-series. The reports on the Steiner P4Xi 1-4×24 have been outstanding, and it's a very solid, well performing optic for several reasons.
The first reason is price. You're getting a Steiner optic for under $1,000. You're getting good, high quality glass, excellent construction and durability at a very reasonable price point. Another reason to look into the Steiner P4Xi 1-4×24 is that it has an outstanding daylight bright LED red dot that is super bright. (the Steiner T5Xi 1-5×24 uses fiber optic vs. LED) The LED reticle on the Steiner P4Xi 1-4×24 really performs well at low power. It's a nice, simple reticle that offers good holdovers that allow you to easily reach out at distance.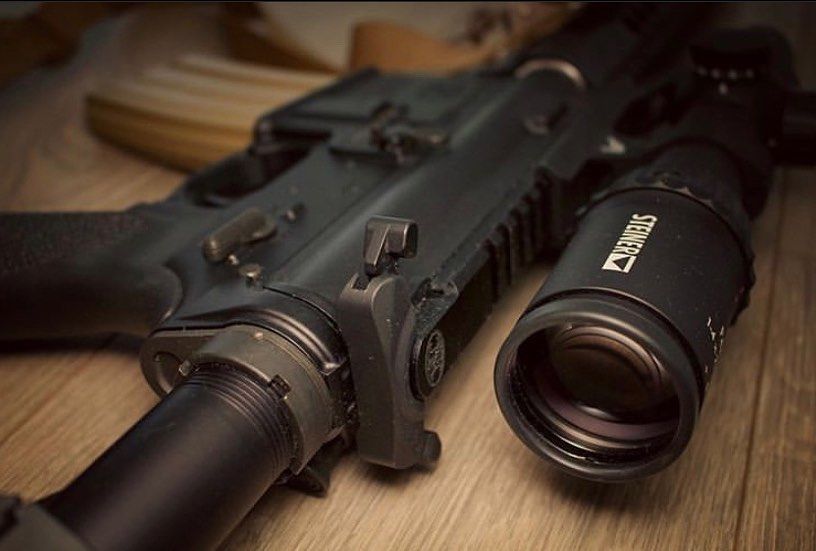 With either the Steiner P4Xi 1-4×24 or the Steiner T5Xi 1-5×24, when it comes to your life on the line, being able to identify your target quickly and accurately is extremely important. The quality of the glass and being able to see well in low-light conditions, while being able to successfully identify the subject, is the difference between a good shoot and a bad shoot. With a good optic, you're simply going to able to see and identify in poor conditions to a better extent than your target can. If clarity and low-light capability matter to the end-user, they should know that those are what we are all about at Steiner. When you buy a Steiner, it's a 'buy once, cry once' situation. You are making a great investment in quality glass that is going to last you a very long time.
###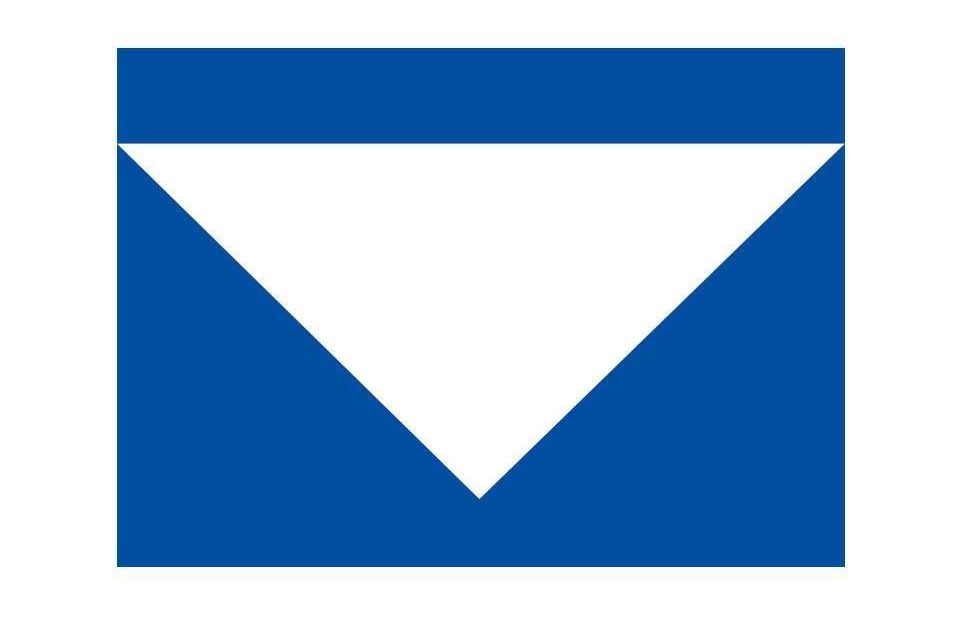 We are sorry that this post was not useful for you!
Let us improve this post!
Tell us how we can improve this post?