Joel Allen from V Seven knows what makes a top-tier company, as his past as lead tech at Noveske, and his current work producing quality rifles at V Seven has proven. We recently sat down with Joel to discuss another of his companies that he takes great pride in, Dark Hour Defense. Even though it's not yet a household name, Dark Hour Defense a company worth watching, is producing high-quality, moderately cost AR components and more.
Q: Joel, we're very familiar with what you're doing at V Seven but not as much with Dark Hour Defense. Some may not know that it's a sister company under your direct supervision.
Joel Allen – Dark Hour Defense/V Seven: V Seven is something where we've tried to differentiate ourselves from the rest of the industry…it's a world where everyone is using standard alloys and has a usual way of doing things. The real differences from company to company were pretty minor, in my opinion. We tried to make a name for ourselves by doing what everyone else was not doing and going into exotic alloys. We did that with V Seven, but it can be challenging to build a company from the ground up with a market that is so saturated.
Once we did get V Seven established, I found we had a typical downtime in the summer, and I had always wanted to have a brand for the average income household. Obviously, this is a broader market than what is there for the higher end stuff that V Seven does. My thought was during these downtimes when we have extra machine time available, why not throw a block of typical Mil-Spec 7075 into the machine, as opposed to lithium aluminum, and just build a similar, high-quality product, just out of standard alloys? It's that simple. Dark Hour Defense is a company that uses mostly Mil-Spec like alloys, cut to a high level of perfection, just like the V Seven stuff, but it allows us to come in at a lower price point that many more people out there can reach.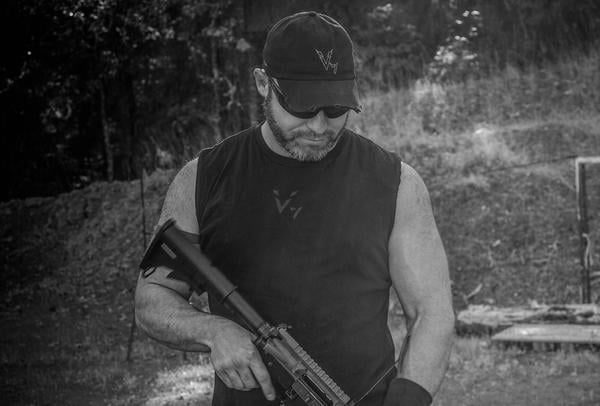 Q: What was the inspiration to start Dark Hour Defense, and what can folks expect should they purchase your products?
Joel Allen – Dark Hour Defense/V Seven: I think some things are lacking in the AR world…warranty, customer service, troubleshooting, attention to detail, quality control. I want to make sure we are doing all of those things, combined, at the absolute highest standard possible. My concept at V Seven was to try to do everything better, all the way through the experience…even on down the road if a warranty issue comes up. I think as a complete package, that same concept and way of thinking apply to Dark Hour Defense as well. It's the same people and the same machines, so you get all of those benefits, which can be lacking with other companies.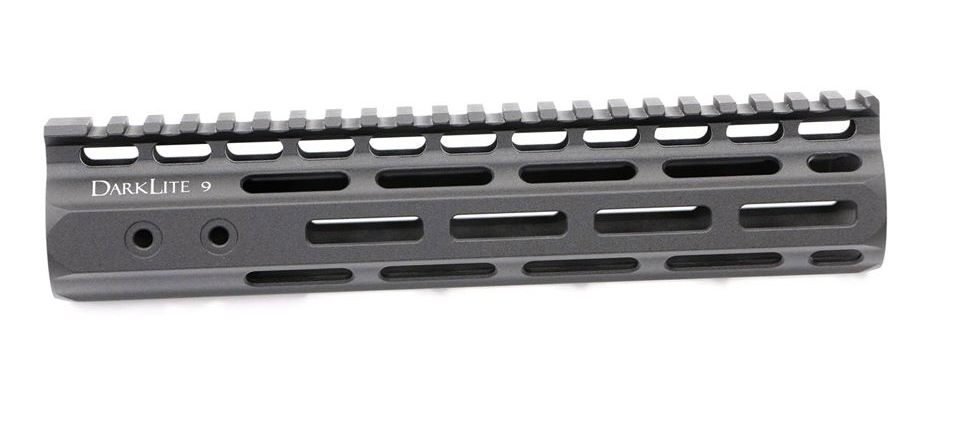 Believe it or not, I shoot other brands also. I play around with a lot of different parts and pieces. I get to experience situations where sometimes I wish I would have gotten better customer service from a company. Those situations have stuck with me, and really informed how I want Dark Hour Defense to be perceived. I want this company to be a complete package…meaning I want to give the customer a positive experience and offer them comprehensive service from the ground up. Of course, they're going to be getting an excellent product that has been tested rigorously. Still, if something does slip through the cracks or if some unforeseen failure happens, they know that it will be taken care of. My goal is to build lifelong loyal customers.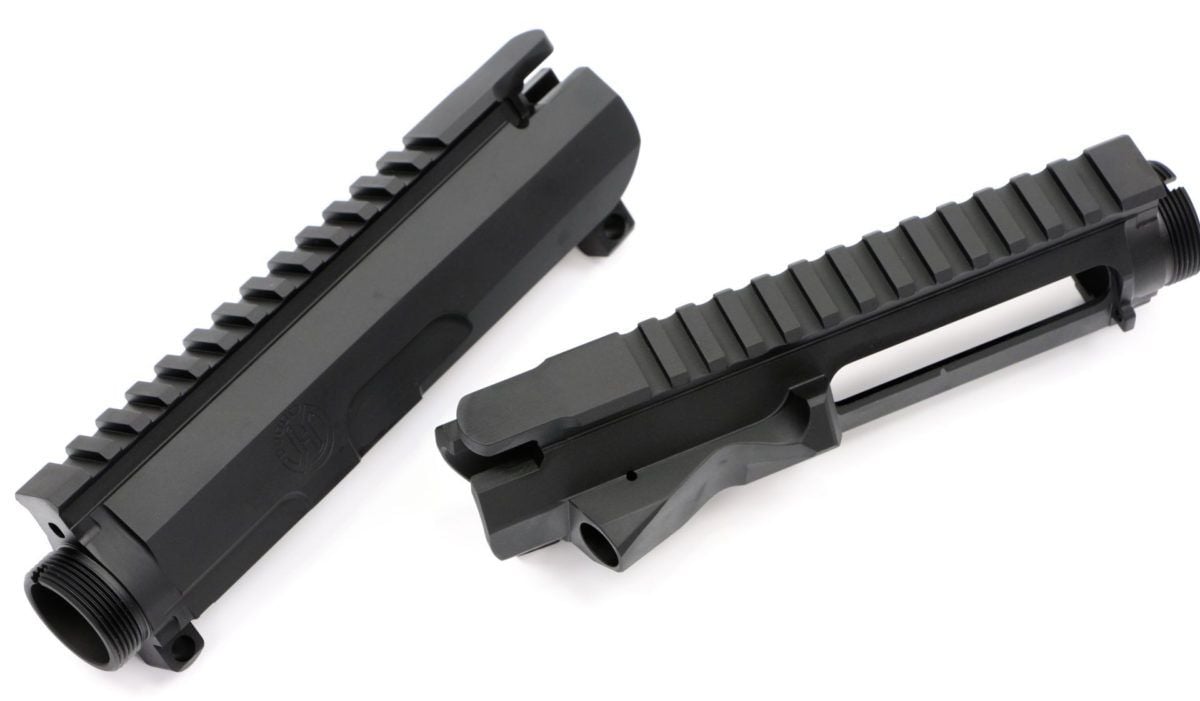 There is no part of the process where a Dark Hour customer will have buyer's remorse. When you get the part in the mail, the part will look great. If it didn't look great, you'd be regretting the purchase, and that's not acceptable for us. Later on, if you had a warranty problem, if we didn't take care of you, you'd regret the purchase, and again, that will not happen under my watch at Dark Hour Defense. Finally, if you have a bunch of Dark Hour Defense parts and pieces sitting in front of you, but you are somewhat of a novice, and you don't get good troubleshooting advice or tech support…you being alone, frustrated, and having regrets on what you purchased is not acceptable to me. I will do everything possible to ensure Dark Hour Defense customers have a positive experience.
There are certain companies I deal with in life that I lean towards simply because the experiences I have with them are always trouble-free. With our track record at V Seven and Dark Hour Defense, we very rarely have issues, but when it does happen, rest assured, you will be taken care of.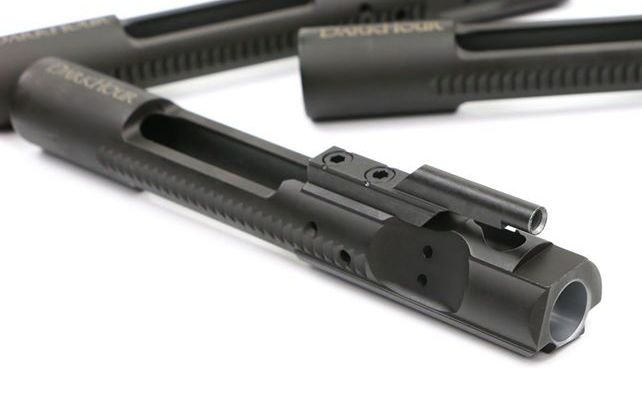 Q: Was Dark Hour Defense something that came about when you realized you would have machine downtime or was it something that you had always planned?
Joel Allen – Dark Hour Defense/V Seven: I always knew that Dark Hour would exist. It was always a part of the plan, along with our female-focused side. We, for sure, wanted a different price point company. I knew as a businessman that it would be hard to make a name in that world because it was so saturated. As such, I knew I had to do something that not everyone else was doing to get attention.
I knew that if I did it with a focus on excellence, that people would notice, and V Seven would grow…I also knew there was going to be downtime, and I knew that I needed to plan for that. Dark Hour Defense has been up and running for about three years now, but it's been an organic thing. We have not pushed Dark Hour Defense through advertising. It's just been word-of-mouth, and we certainly have not gone out of our way to tell people that Dark Hour Defense is also V Seven, although we don't hide it either.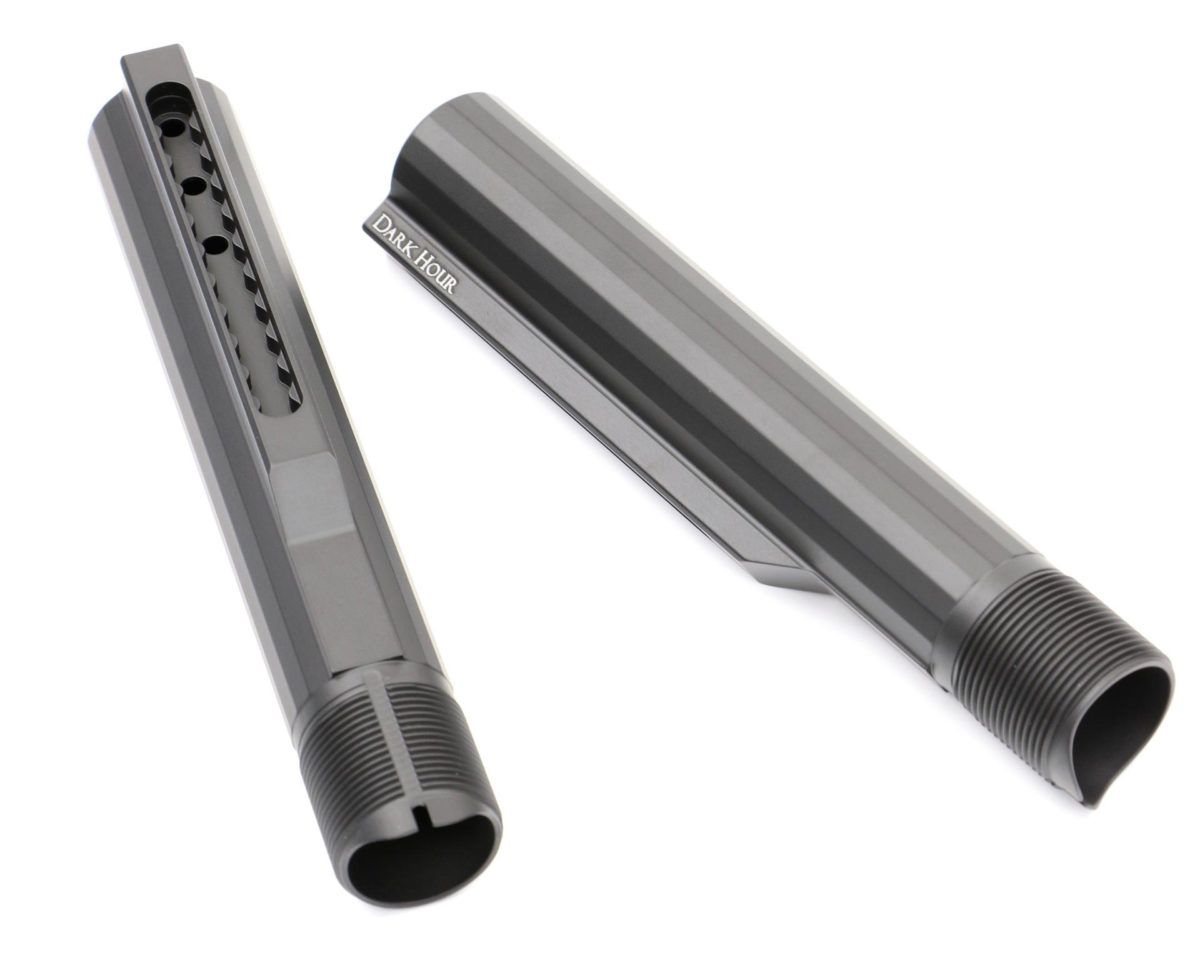 To tell you the truth, sometimes customers will tell me they want all this V Seven stuff, but they can't afford certain parts…It's at that point where I will tell them that 'hey, we do have this other lineup.' So, we do offer Dark Hour Defense as a support brand for V Seven, in combination sometimes for custom builds we do.
Dark Hour Defense is also an outlet that allows us to do other things…It's an outlet for us to be creative and branch out. Dark Hour Defense is somewhat AR-focused for those seeking that mid-level, $1,000-$1,500 dollar rifle. Moving forward, it also will be a company that allows us to branch out into other things.
You'll see Glock accessories, for example, as we're all Glocks fans. You might see Glock slides and Glock barrels down the line. It's something we're passionate about. When you're passionate about something, you do it well.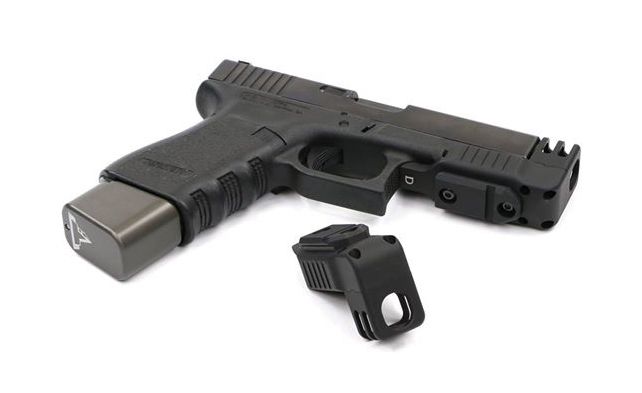 Q: Can you walk us through some of what Dark Hour Defense is currently working on and some of the parts you now offer?
Joel Allen – Dark Hour Defense/V Seven: Right now, we're working on lower receivers to complement our nice billet upper receiver that we do. We've got a lot of great feedback on the upper receiver, and it sells really well for us.
We're also offering endplates, castle nuts, a really nice buffer tube that is built on a five-axis machine and is very similar to our V Seven buffer tube. It has an anti-tilt buffer detent that people love, 13 mounting points for your buttstock on the .308 version, and 11 on the 5.56 version. It's an outstanding value and a great product.
We have a magnesium handguard series. Compared to the V Seven handguards, they are a little bit simpler, but that's to keep the price down as much as possible and keeps machine runtime down. Every minute equals dollars. We wanted to produce a good-looking rail that was lightweight magnesium, but not have an hour-plus runtime just to build one rail.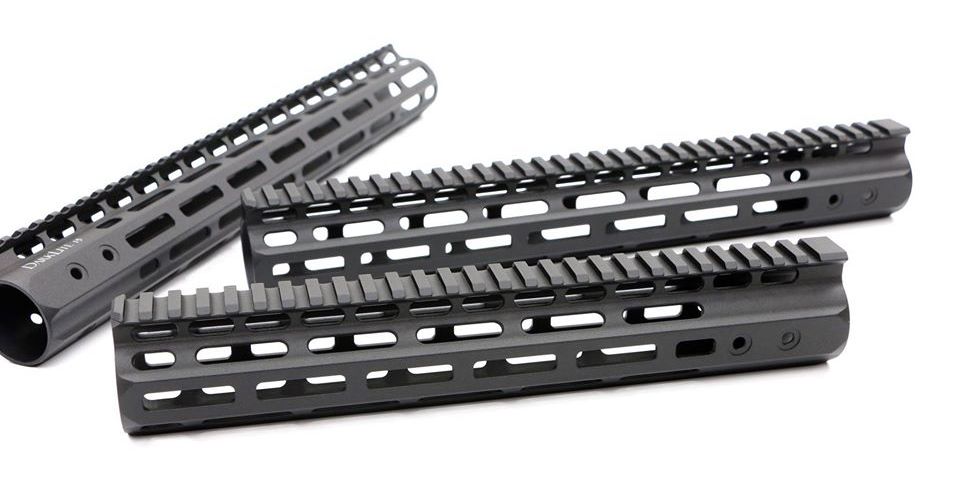 Down the line, you can expect to see more from us. We're going to keep going, and eventually, there will be a full Dark Hour Defense rifle. Dark Hour Defense, when all is said and done, will be a full rifle company/Glock accessory/possibly our own brand-named Glock. It's all coming, for sure. We just want to make sure that we continue to do everything the right way. We want to be a company where the customer never, ever feels that "I should have bought a better brand," or "for the money, I thought I was getting more than this." I never want anyone to feel that way. We are going to keep putting the effort in to be the best for our customers.
###
We are sorry that this post was not useful for you!
Let us improve this post!
Tell us how we can improve this post?