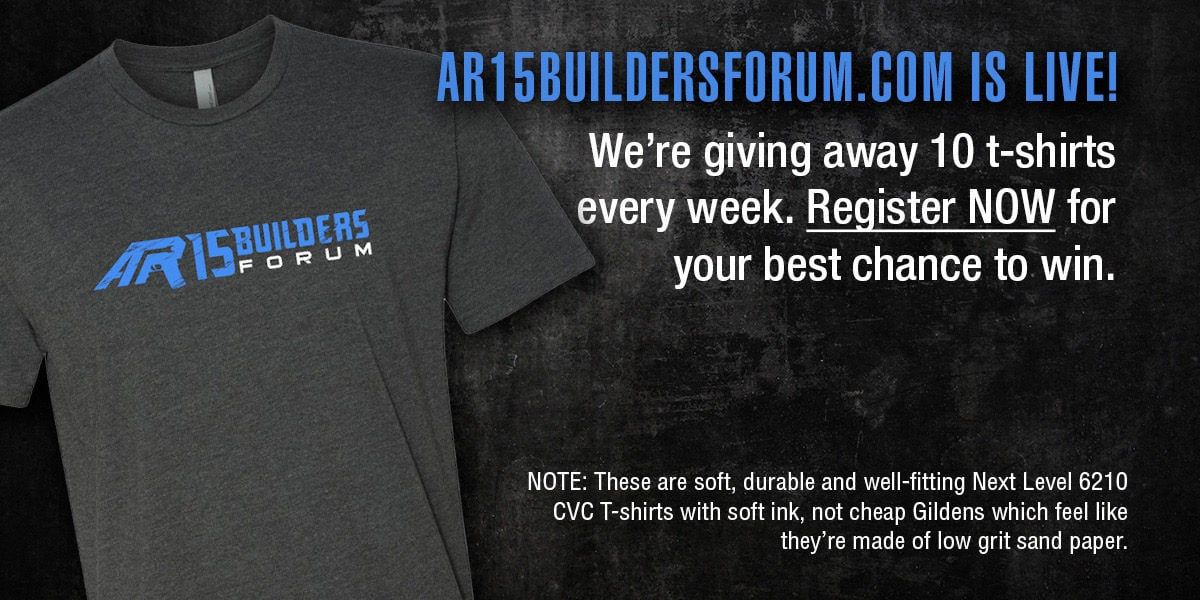 I've belonged to several AR Builders groups on Facebook…only to find each one vanish without a trace. At first, I figured I violated terms somehow and was kicked out. But later, I inevitably learn the group has been shut down without reason.

Frankly, it's a nauseating feeling to see all of that information and these communities flushed away due to the social media giant's anti-gun policies.

With more and more firearms-focused Facebook pages being deleted without warning daily, one of the largest AR-focused pages (76,000+ members) AR15 Builders Forum has announced a re-launch to ensure the the AR Build community it has grown does not vanish due to the whims of some faceless, anti-2A Facebook employee.
Via AR15BuildersForum.com:
Building ARs is our passion. For us at AR15 Builders Forum, a huge part the enjoyment is sharing a new build or interacting with a vast community of like-minded builders to share information and post questions.
Unfortunately, the reality of us being primarily a Facebook group means our collective of almost 80,000 could disappear in a moment's notice. We could be de-platformed based on reasons that are vaporous and politically motivated. We've already seen numerous gun groups disappear without warning…rule abiding members permanently scattered with no hope of reorganizing.
While we will continue to abide by Facebook's terms of service, and it is our hope this page will survive long into the future, we cannot sit idly by and wait for the inevitable day when our page is deleted and our collective knowledge base is destroyed forever.
As such, effective today, we have re-launched ar15buildersforum.com and we ask that you join us there. Our hope is you will take a moment and create an account there, so that when the inevitable occurs, we will still have a collective home together, well beyond the reach of any anti-gun authoritarians.
The new ar15buildersforum.com is now funded and backed by a solid development team, so you can be confident that it is here to stay. We'll also listen to the you and work to customize and enhance the functionality based on your feedback.
Please take a moment to visit and register today. We don't want to lose contact with anyone here. To make it even more worth your while, we'll also be giving away free stuff in the weeks ahead, including some very cool t-shirts sponsored by AR15discounts.com and Blackrifledepot.com
Sign-up is super easy, with login possible via your Facebook account or your email address…so please take just a moment, and help us secure a future where we can share information about our passion without fear of arbitrary deletion.
We are sorry that this post was not useful for you!
Let us improve this post!
Tell us how we can improve this post?