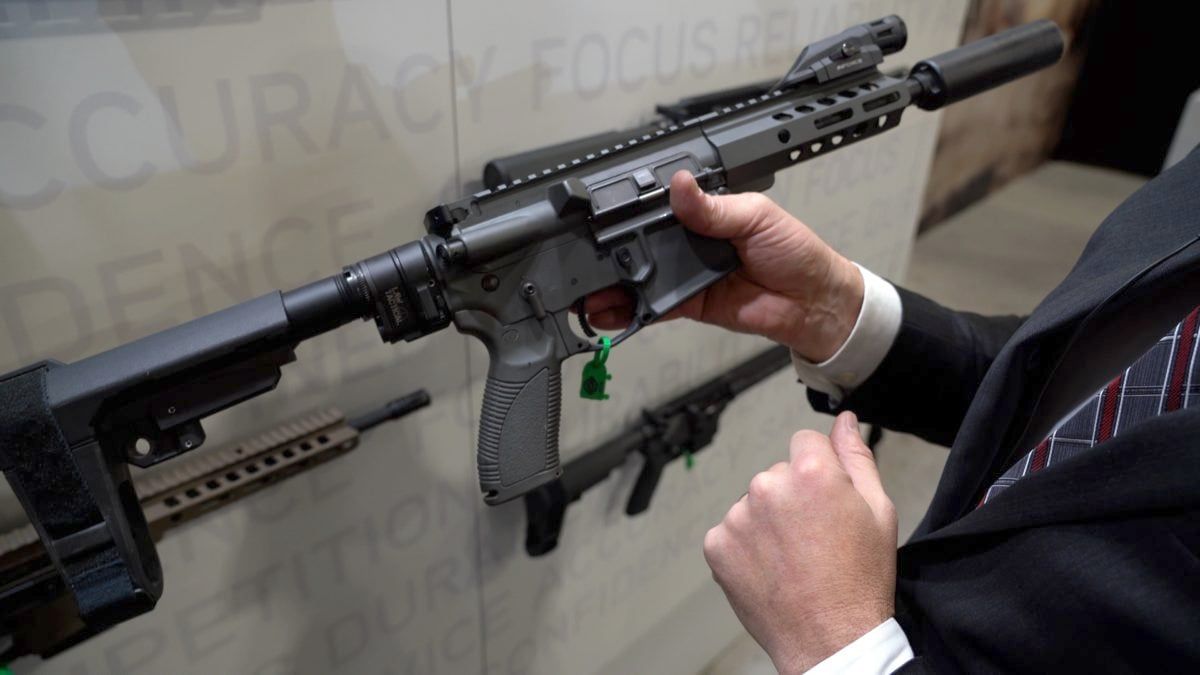 The Bureau of Alcohol, Tobacco, Firearms and Explosives ("ATF") issued "the withdrawal of a notice and request for comments" regarding the agency's recently published "guidance" document captioned "Objective Factors for Classifying Weapons with 'Stabilizing Braces'." The ATF's notice of withdrawal can be found at FPCLegal.org.
On December 16, 2020, FPC published a memorandum entitled "ATF to Issue Guidance on 'Stabilizing Braces'," reporting on the agency's intent to further address firearms with stabilizing brace devices. That memorandum also stated that "FPC believes that the NFA is an unconstitutional infringement of the People's rights, that the ATF should be abolished, and that any policy or practice enforcing the Act is unconstitutional and immoral."
Two days later, the ATF's guidance was published in the Federal Register "to inform and invite comment from the industry and public" for a period of 14 days. The notice purported to give the public guidance as to factors that the agency would use to "determine" whether a handgun equipped with a "stabilizing brace" was a firearm regulated by the National Firearms Act ("NFA").
Notably, violations of the federal government's irrational "short-barreled rifle" ("SBR") laws, such as the ATF implied may be the case as to many with brace-equipped firearms in the agency's now-withdrawn "guidance," can lead to serious penalties and up to ten years in prison. Especially given the seriousness of the issue, the public performed their civic duty by submitting objections and comments in opposition to the "guidance" document, including thousands that took advantage of FPC's free-to-use Take Action tools.
While the ATF is apparently withdrawing this particular "guidance" at this time, the matter is still "pending further Department of Justice review," which could lead to ATF taking different and potentially far more aggressive actions in the near future, especially under a Joseph Biden-led administration. Rather than publishing guidance, or conducting a rule-making process with notice and comment under the Administrative Procedure Act, such as the Trump Administration engaged in for its ban on bumpstock-type devices, the ATF and DOJ may simply begin to prioritize enforcement actions based upon their clearly erroneous and dangerously broad reading of the law, such as by arresting and prosecuting those who merely possess a stabilizing brace-equipped handgun.
"The National Firearms Act and Gun Control Act, along with their regulations, clearly state objective criteria as to whether a firearm is a short barrel rifle, short barrel shotgun, or any other weapon," explained Adam Kraut, FPC's Director of Legal Strategy. "It remains evident that ATF's policy preferences are hostile to law-abiding Americans and the agency's schizophrenic approach to addressing these issues places individuals at risk of prosecution for simply following and relying on guidance from the agency."
"The ATF's withdrawal of their proposed guidance should be the end of the road for this assault on lawful accessories and law-abiding gun owners, but we know better. FPC will continue to carefully monitor and evaluate ATF policies and enforcement practices for violations of the law and our Constitution, and as we have before, rapidly respond with forceful and appropriate action," concluded Kraut.
We are sorry that this post was not useful for you!
Let us improve this post!
Tell us how we can improve this post?