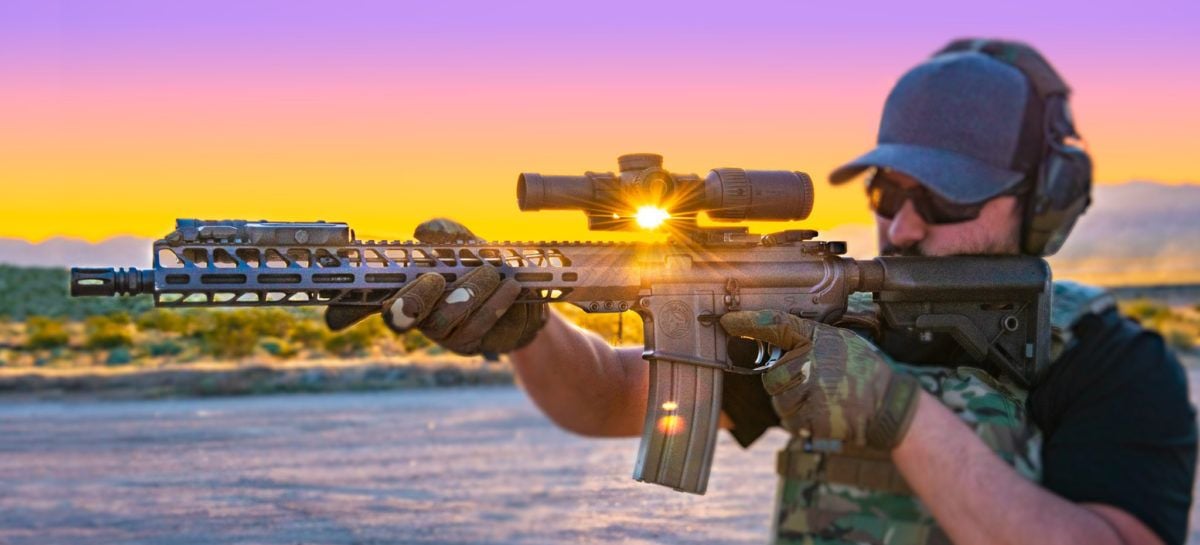 We recently sat down with Paul Chiappa from Battle Arms Development to discuss some of their new offerings for 2020, including the Silent Professional in 300 Blackout and the WORKHORSE, their take on a reliable, affordable firearms featuring a plethora of proven Battle Arms Development parts.
Q: Paul, can you talk about what's new in 2020 at Battle Arms Development?
Paul Chiappa, Battle Arms Development – We started the company trying to create solutions for problems. We started with the first ambidextrous safety on the market and went from there. Since then, we've worked to go over each individual part of the AR-15, improve it, and make it ourselves. A few years ago, we expanded in a natural way to begin producing our own firearms.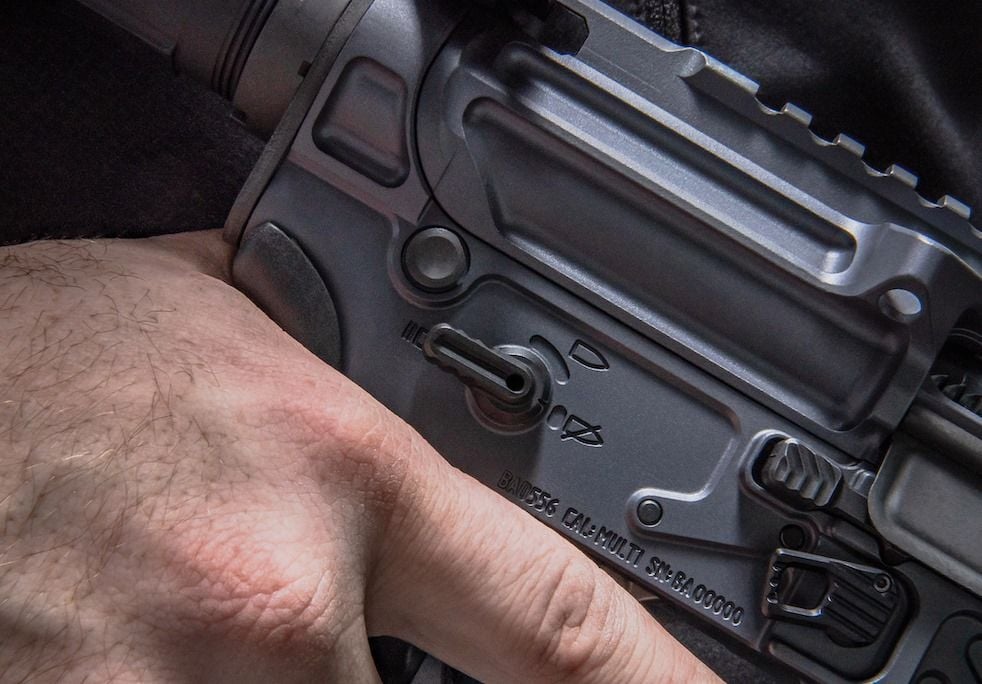 In 5.56, We have a few different lines of firearms that fit different roles. The Workhorse line is our forged, duty grade rifle…for the everyman. It's affordable, achievable, yet does not sacrifice anything. From there, we move up to our AUTHORITY line, which builds on our billet, ambidextrous receiver set, and comes with many of our upgraded parts. It's our premium duty gun.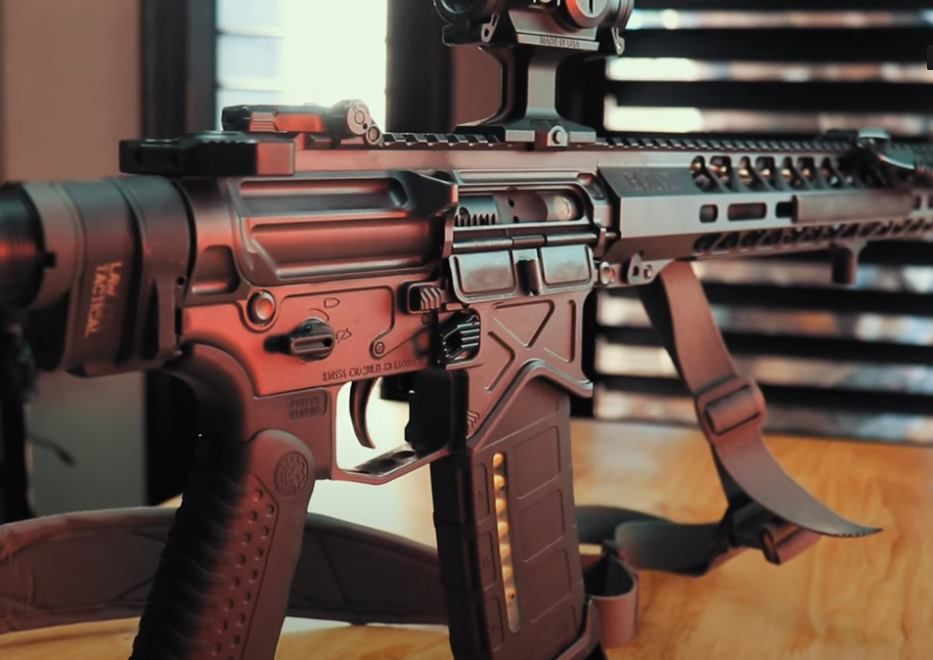 Our newest addition is our Silent Professional, which is a 300 Blackout PDW, which is built on a monolithic PDW lower. We're really pleased to offer that as a pistol version as well. We did a lot of work with that firearm to make sure the gas system was perfect from the factory. We designed a gas port diameter that we knew would work with a variety of subsonic and supersonic ammunition.
There's a variety of gas systems out there on the market right now that are deemed acceptable for 300 Blackout, and some companies have opted to go with an adjustable gas block. For them, that was the easiest route to take.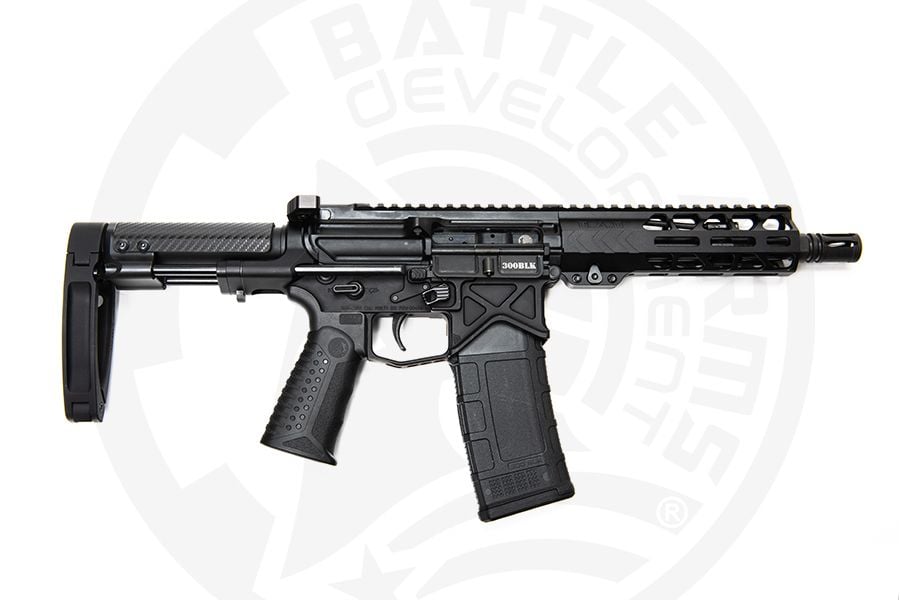 From our experience, and as far as what we want to bring to the market, we were not comfortable using an adjustable gas block to solve the issue of being able to successfully cycle supersonic and subsonic. We wanted a true, fixed gas system that would run the way it should. We just couldn't put out something that was going to need adjustment, …especially on something that was going to be a true defensive firearm that someone might potentially use in their home. There are also SWAT units and SRT units that might need a gun like this, and it was critical that the end-user would not have to worry about the ammunition they were using, or making adjustments to a gas block.
We worked very slowly and deliberately, starting with a barrel with no gas port, and then slowly, slowly opened them up until we got exactly what we wanted. We tested a wide variety of supersonic ammunition with and without a can, and we did the same with subs. We played with the gas port size until we had achieved 100 percent reliability.
Q: Let's talk more about the WORKHORSE…
Paul Chiappa, Battle Arms Development – The WORKHORSE line was designed to be a new generation duty grade rifle for law enforcement and a higher-end, yet affordable option for the civilian market. We took a look at the rest of the industry and what you are expecting to get from a forged gun, and we want to really exceed that and surpass those expectations. With all of the products that we offer as a company, we knew we could make a gun that has many more features, and more usability for every type of shooter, at a better price.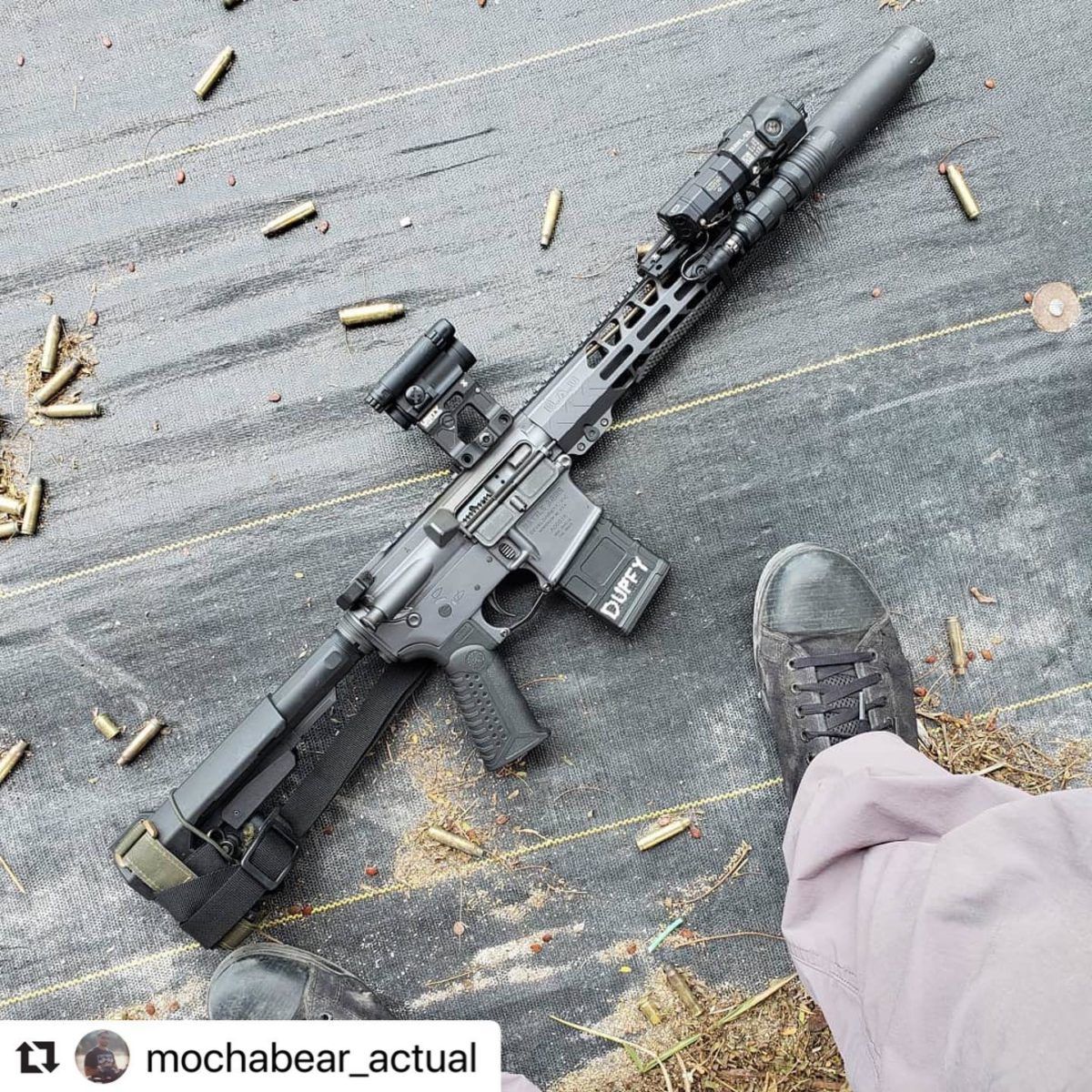 You get a B5 Systems stock with a six-position buffer tube, a carbine buffer spring, our premium forged upper and lower, a Mil-Spec M16 carrier, our enhanced bolt catch, enhance safety and magazine release, our RACK charging handle…and when you put all that together, you're getting almost a completely ambidextrous gun.
You also get our WORKHORSE M-LOK rail, our 16" 1:8 twist black nitride .223 WYLDE barrel with a mid-length gas system, or carbine length if you go with the pistol version. It uses our gas block, and the way we design it, and the way that it locks up to the dimple in the barrel, that gas block is not going to move. It's rock solid…just like the rifle itself.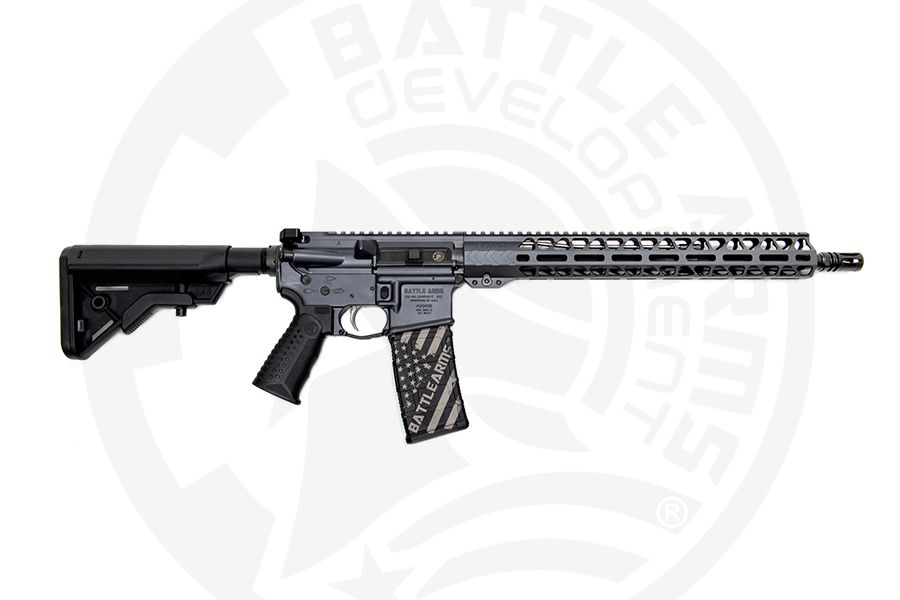 The Small Things Add Up
At the end of the day, almost anyone can build an AR-15, but many builders out there are not building their guns properly. Putting a gun together properly is key, but more than that, tolerance stacking can be a real issue. To the uninitiated, you can imagine having a lot of different parts in your rifle that all have different tolerances. When you buy a factory gun from Battle Arms Development, that is not an issue as we are producing every part that we offer…and the tolerance stack issue does not exist.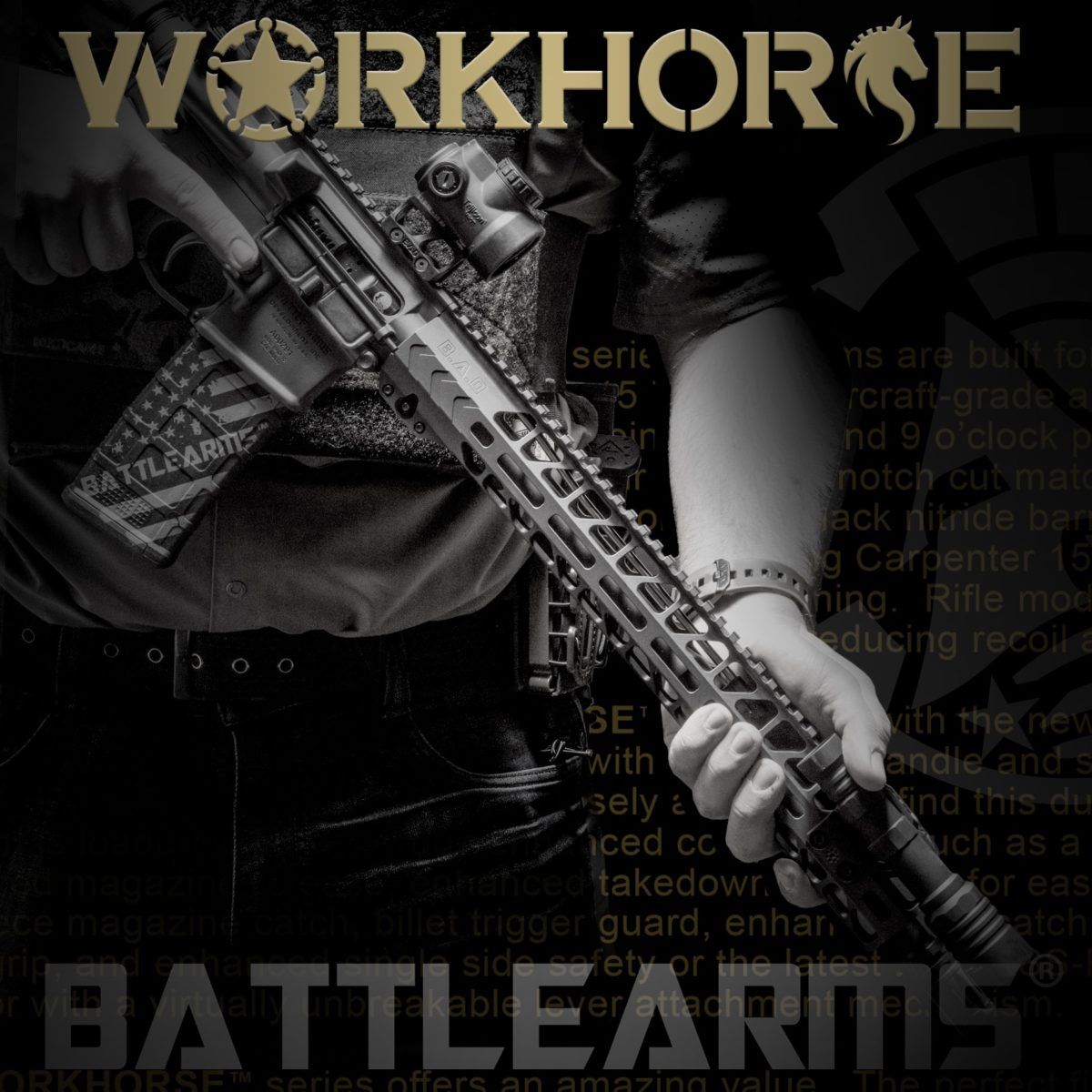 More than that, we put a lot of care and attention into each of those small parts. They all matter, and we go the extra mile and give the extra attention to ensure that those parts are going to give you the reliability and longevity that shooters demand. Like I said at the beginning, we have gone the extra mile to improve and optimize every part of the AR. The WORKHORSE is a tremendous way to take advantage of so much of that work and attention to detail, all in one place.
I'm a shooter myself, and I'm hard on my gear…and I want the strongest, most robust parts I can buy. I know I am going to put stress on my gun, so the parts that I choose have to be able to take it. That's what Battle Arms Development offers. It's the little things that add up when it's time to perform, and when you're focused on a gun that is going to be there and provide longevity.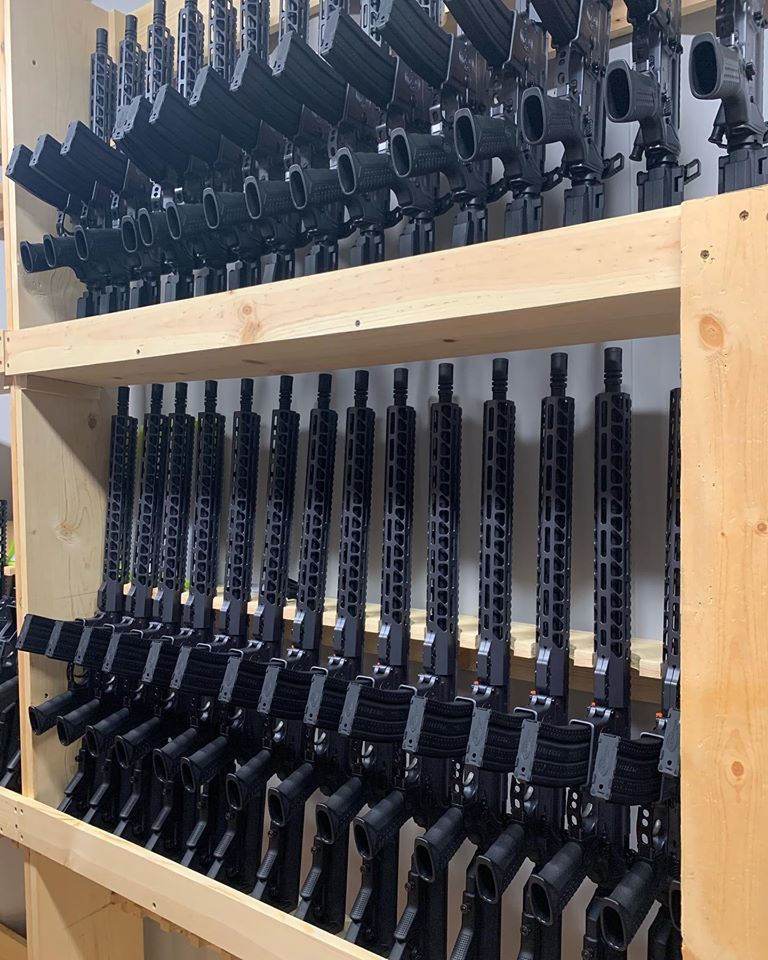 Q: Quality control is a big thing…can you talk about how you ensure that what leaves your company can be trusted?
Paul Chiappa, Battle Arms Development – When we run parts, they get QC'd after they are run. They are then anodized, and when they come back, we do another round of QC before they go to the production floor. We have a pass or fail policy, and parts that fail are never circulated.
After parts that pass make it to the production floor, our production team begins the assembly process…All of our employees have a lot of heart and passion about what they do, we make sure every screw is prepared as it should be, that every gas block is straight, every castle nut is staked, every barrel is dimpled appropriately, our painters measure in microns to make sure we don't have tolerance issues, we check the lugs on the receivers to make sure we are not going to have too much pressure, we play with the tension screw to make sure your upper/lower fitment is perfect when you get your gun. We also test fire to make sure every gun that leaves this facility runs.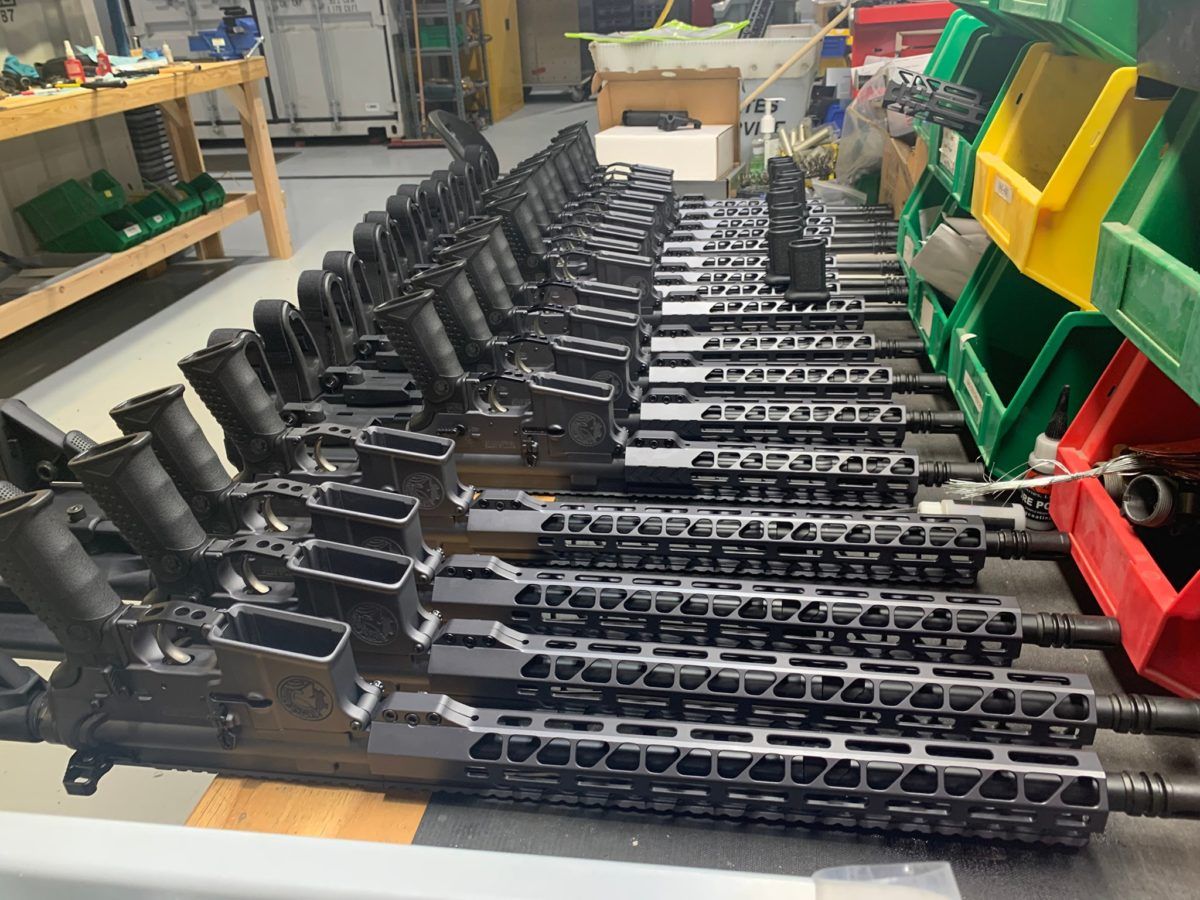 On a gun like the Silent Professional, every gun gets a full magazine of 300 Blackout run through it…15 rounds of subs and 15 rounds of supers with and without the can. We make sure your gun is going to run the way you want it to right out of the box. When people spend their hard-earned money of a firearm, and they trust us to produce, we're not going to fail in that regard. We're committed to providing solutions to problems, and because of that, we're going to do all we can to deliver the best product that we possibly can to the end-user.
###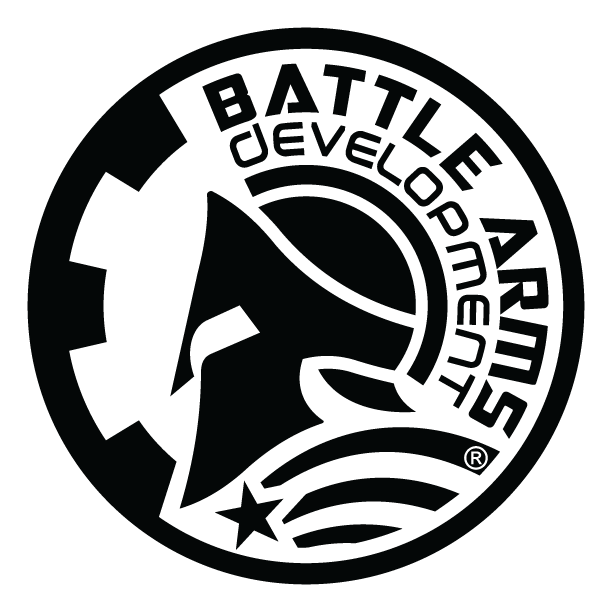 We are sorry that this post was not useful for you!
Let us improve this post!
Tell us how we can improve this post?