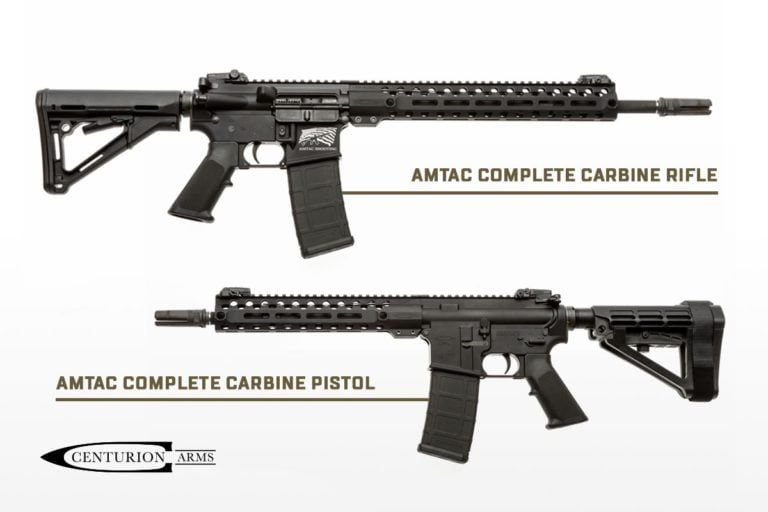 Centurion Arms very recently announced the Centurion Arms AMTAC rifle/pistol collaboration with American Tactical's Bill Rapier. To learn more about the firearms, and why they might be an ideal option for someone looking for a reliable do-it-all firearm, we recently spoke with Centurion Arms owner and founder Monty LeClair.
To read other recent interviews with Monty LeClair, follow the links below:
Q: Monty, can you walk us through the basics of the Centurion Arms AMTAC project, and why you think it's something that folks should pay attention to.
Monty Leclair: The Centurion Arms AMTAC is a collaboration with Bill Rapier of American Tactical and Centurion Arms. I've known Bill for years. Early in our career, right after BUD/S, we both went to 18 Delta together. From there, he went west coast and I went east coast…we both went our separate ways. We both did our service, and came back.
I retired and did Centurion Arms. He retired and is doing American Tactical. We ran into each other, and I was making stuff, and he was training, and as it turns out, he was very interested in having a rifle built to his specifications. He actually wanted both a carbine and a pistol, and that's what we did for him.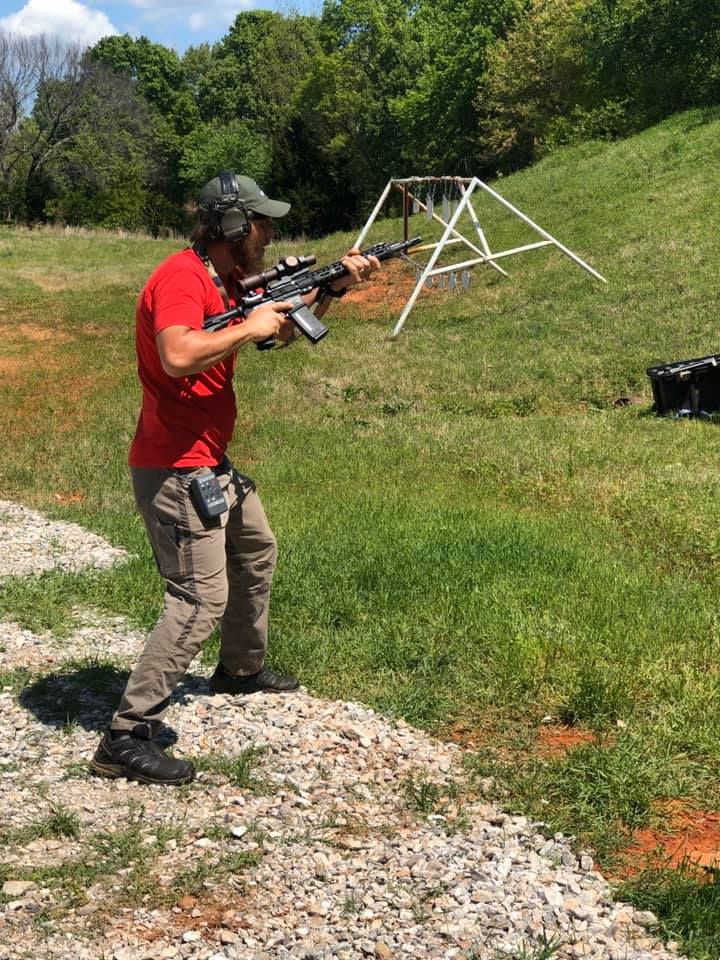 The collaboration was truly as simple as we ran into each other at SHOT Show, started talking about it, and we started on the path to make it happen. We spec'd it out the way he wanted it with barrel length, rail length, a Surefire brake…we brought in the Magpul CTR stock for him, the Geissele trigger, and things like that so that we could build a rifle that could be his…and then laser-engraved his logo on it. We did the same with the pistol.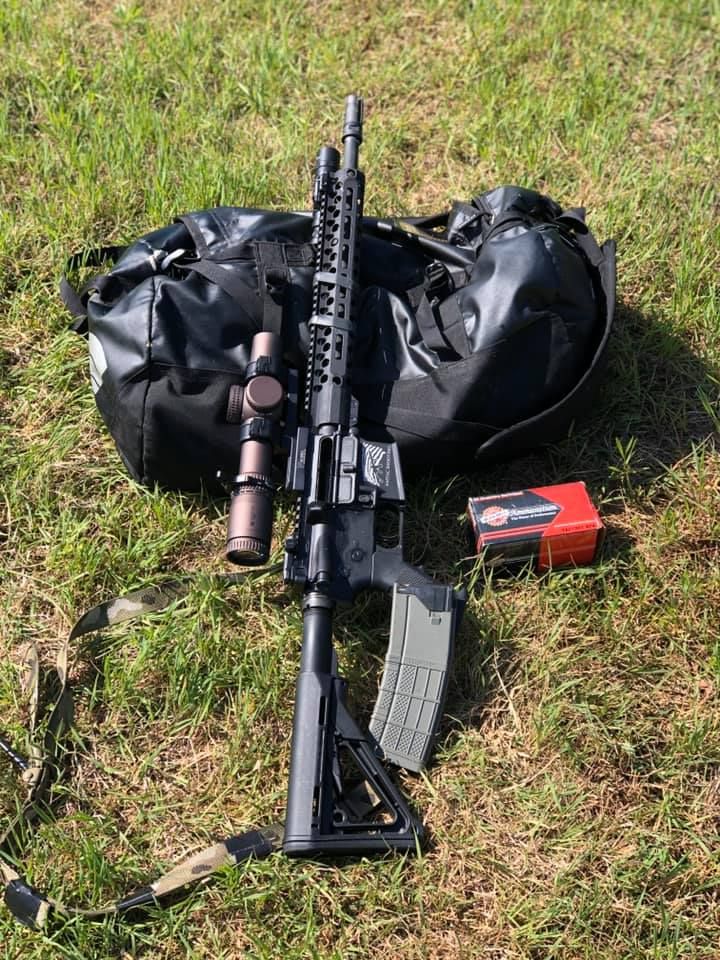 I'm really happy and really excited that I was able to work with Bill on this. In the special operations community, knowing all the trainers and knowing what each of them has done, Bill is probably the most accomplished special operations person out there doing training right now. I was more than happy to do a collaboration with him on a rifle.
If your readers go to the website on the Centurion Arms AMTAC page, they will find that we now have the carbine spec'd out, as well as the 11.5" pistol with the SBA4 brace.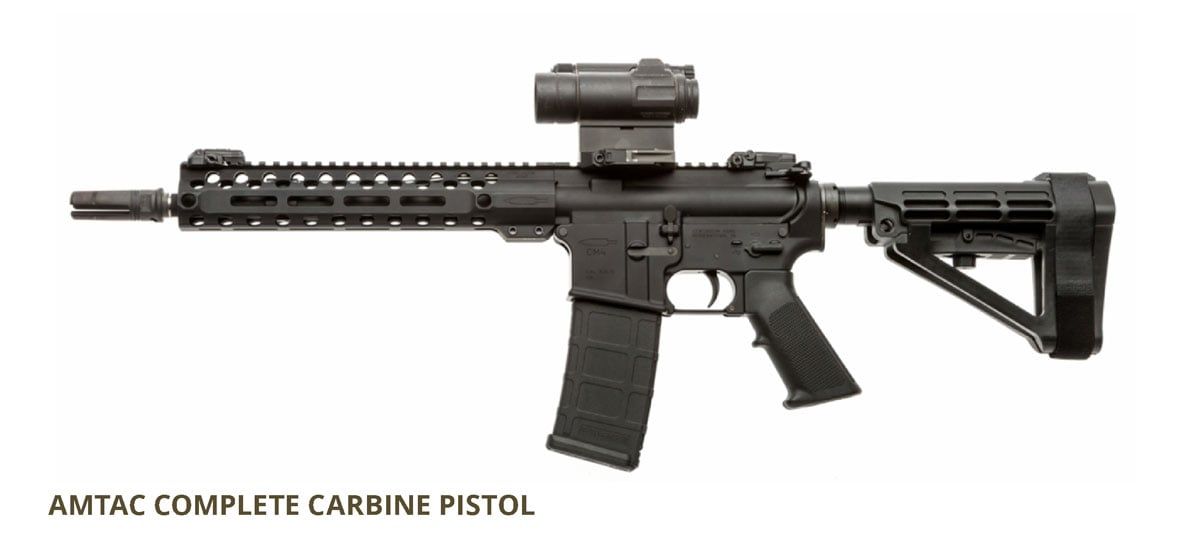 We'll probably be bringing in LAW Tactical side folder versions as well, which is something that Bill has indicated that he wants. We will probably offer that as an option soon.
We also brought in the Magpul flip-up sights as an option for the AMTAC that people can add…
Q: Are there other projects in the works at the moment?
Monty Leclair: Well…we're actually working on another project with Bill that I cannot talk about just yet. But yes, the result of that will be another firearm variant we'll be doing with him.
Q: Can you walk us through what the basic features of the Centurion Arms AMTAC carbine are?
Monty Leclair: Starting in the rear, he prefers the CTR stock because he likes the light weight. Moving forward on the gun, he really liked the Geissele triggers as he has had a lot of service time with them. It's also a trigger that he currently has in some of his other rifle, and it's something he's been really happy with. He wanted a solid 16" hammer-forged barrel for good, long life and the ability to abuse the heck out of it and still get good accuracy out of it.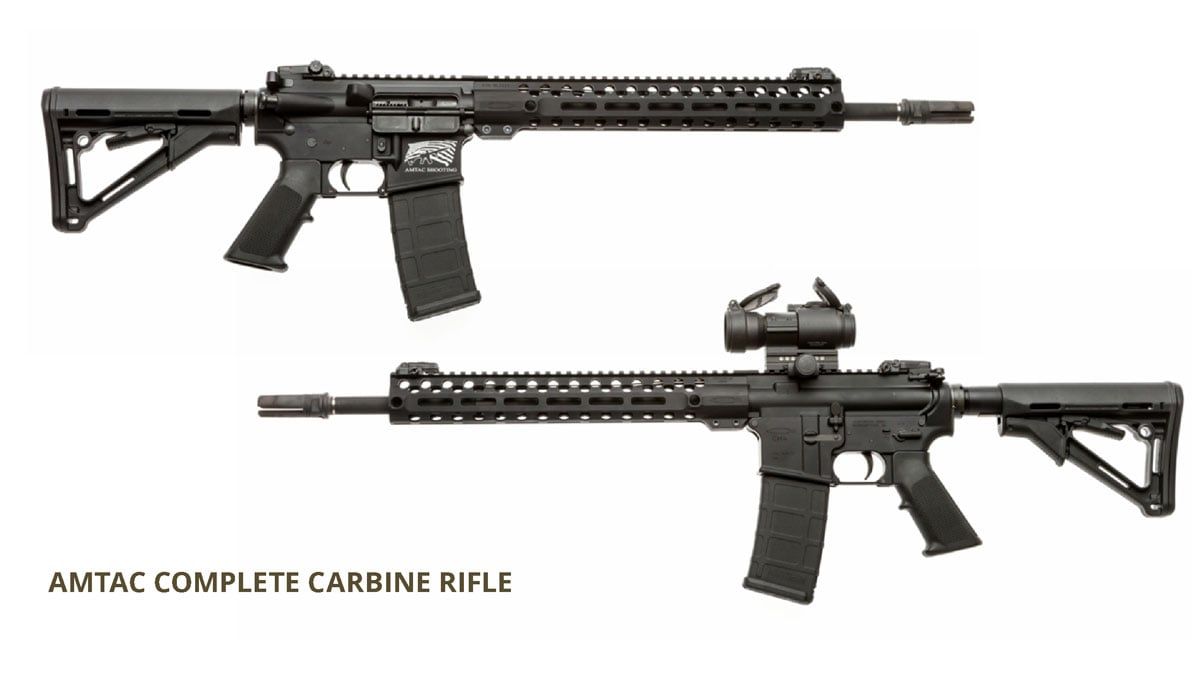 He wanted all of the other stuff we do with Centurion rifles, as far as our bolt carrier group and the mid-length gas system that is a little bit smoother as far as recoil goes. We have the 13" CMR M-LOK rail, which gives you enough real estate to get you anything you need on there. It's streamlined, it's lightweight…It's not too long, so there's no extra that you don't need, but it's long enough that you can stretch out. It also has QD sling swivels right on the rail for you to use.
Moving out to the muzzle, he chose the Surefire, just because that was one of his favorite brakes. He had a lot of time in service using Surefire cans, and just thought that using the WarComp brake was something that he would be happy with.
Q: It certainly seems like a good basic, do-it-all carbine from a quality company.
Monty Leclair: I really think it is. The Centurion Arms AMTAC carbine is perfect for red dot, but it is also long enough that it will give you plenty of velocity if you want to use magnified optics like a 1-4, 1-6 or 1-8. It is an excellent all-around, do-it-all rifle, and is going to be good at engaging things at distances ranging from arm's length out to 500 yards. It's basically a good general-purpose rifle, with some very solid additional parts on it for better performance. We're very excited for customers to get their hands on it.
Q: Final question, is the Centurion Arms AMTAC a limited-edition run?
Monty Leclair: Right now, no…we are just going to run them. That way, anyone who attends his course, hears him talk, and then wants to get a rifle or a pistol made to Bill's specs will be able to have it. For now, we plan on it being a continuous thing for the rifle and pistol.
###

We are sorry that this post was not useful for you!
Let us improve this post!
Tell us how we can improve this post?