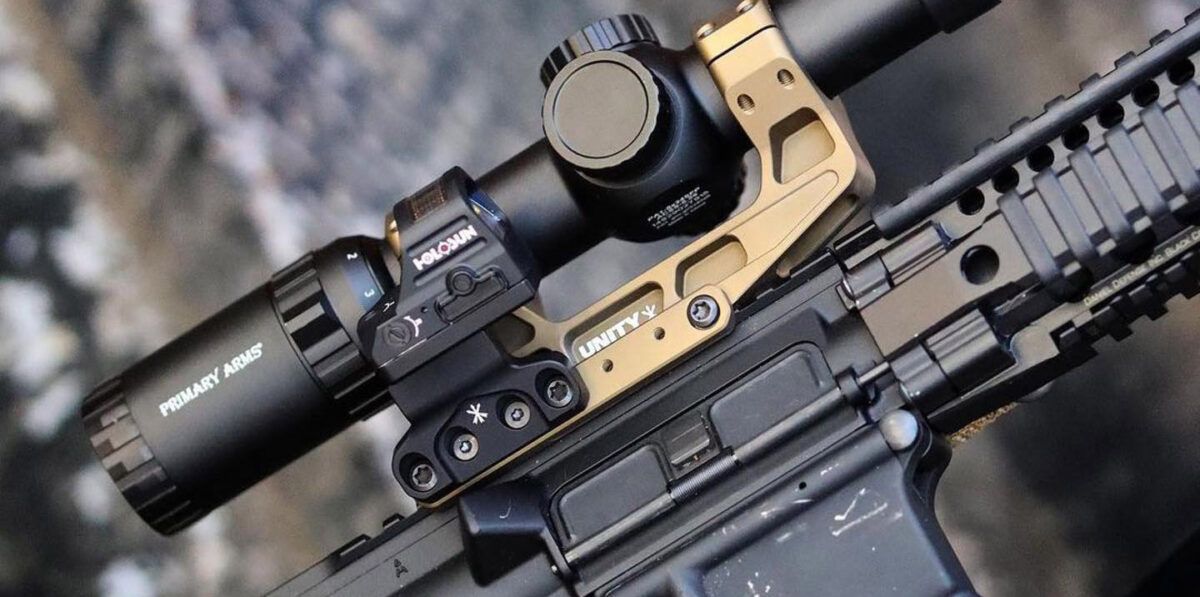 For many shooters looking for a relatively inexpensive red dot optic for their handgun or an offset red dot for their AR, a name that comes up frequently is Holosun. The optics are often selected for their lower cost vs. U.S.-made optics, while still having a reputation for being reasonably well-made.  
To learn more about Holosun and how they've slowly boosted their reputation from being a consumer-grade optic to perhaps something more, we reached out to Holosun's head of LE/Military Sales, Luis Chirino. We discuss his beginnings with Holosun, his sales approach, and why he thinks any shooter looking for quality and value should give his brand a chance.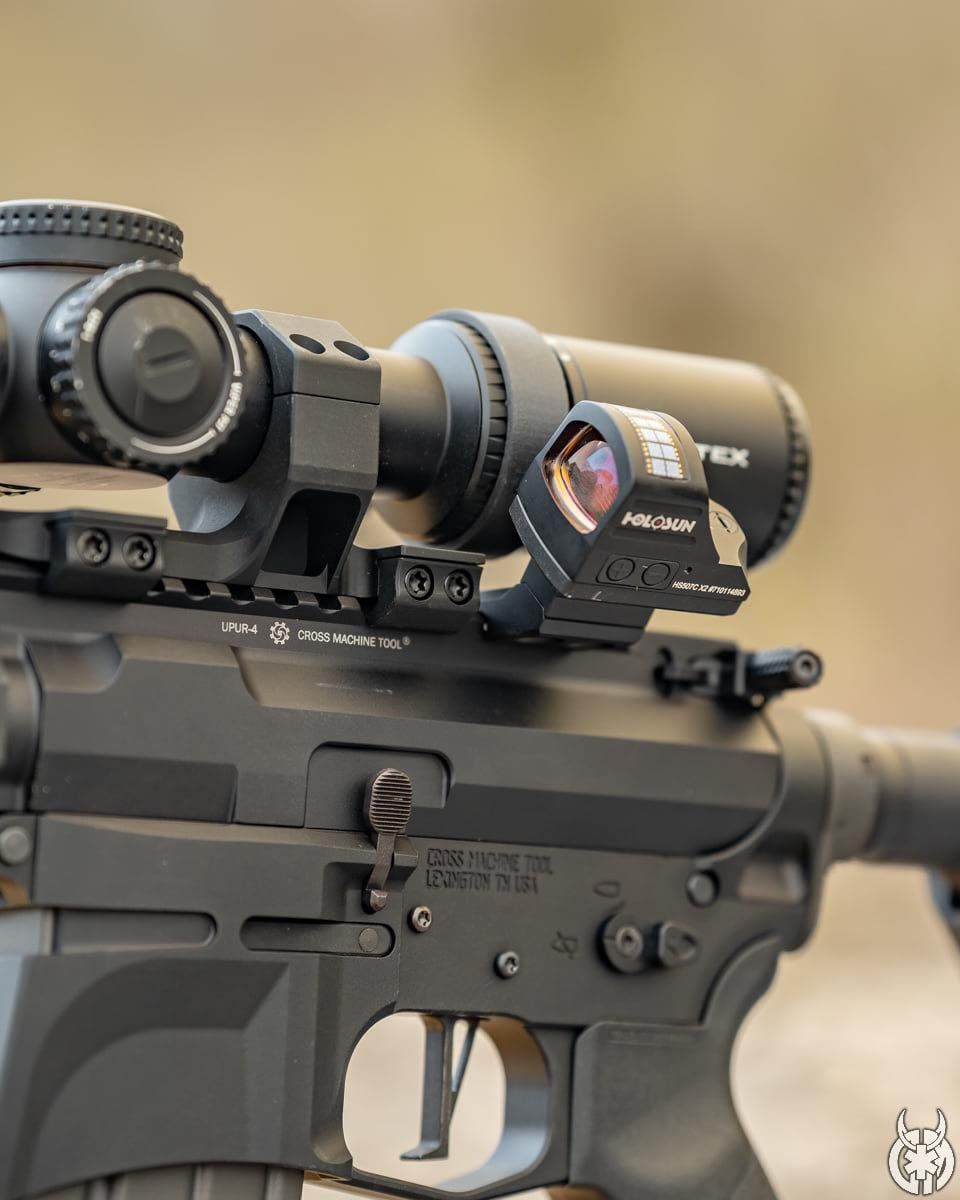 Q: Luis, thank you for your time. I was recently gifted a 508T that I've been using as an offset red dot on an AR. It's my first experience with a Holosun, and it gave me the idea to contact you. Can we start with your background at Holosun?
Luis Chirino, Holosun – Technically at this point, my official title is Law Enforcement/Military Sales Manager for Holosun, as well as the Factory Relations Manager. As far as my background, 'I don't have none,' as I like to say. I don't have any military or LE background, but I've been in the hobby for a long time, and I knew several people in the industry, but I had never worked in the industry prior to Holosun. I wound up at Holosun as technically the first employee. Holosun started in 2013, and it was mainly just the owner and the VP at that time.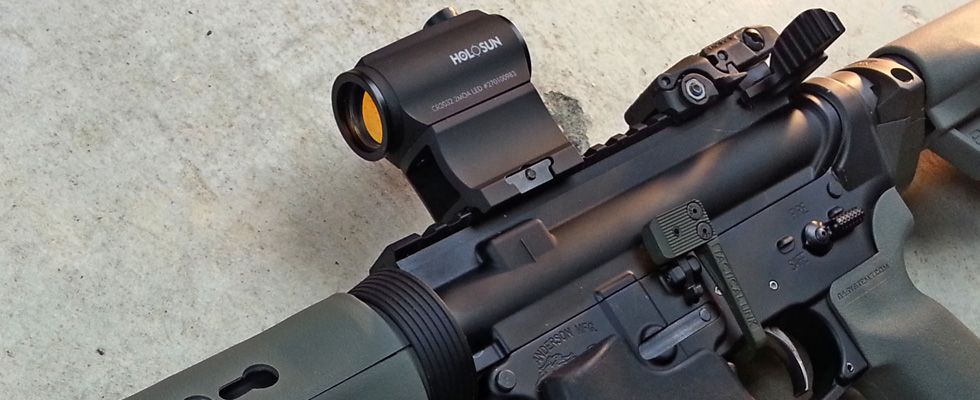 I had a buddy that found the Holosun products (403c) on the Primary Arms website, basically hidden at the very end of options. He pointed it out to me, as he was impressed with it. He felt it was cutting-edge and something a little bit different. He hounded me for about three months to learn more about them.
They were located in South Florida, as was I. I reached out to them with the intention of purchasing a few optics, and I was invited to come in and look at them. After an hour-long visit, I ended up walking out of there with a job. (laughs). I've been here ever since.
Q: We see more shooters getting behind Holosun and touting their durability. Has something changed or is it just that more and more people are giving your products a try?
Luis Chirino, Holosun – The biggest thing that we tell everybody is to just give us a chance. Everyone has their opinion and we want to respect that, but for me, I just want to let the products that we offer speak for themselves. I don't like to be a salesman or have that mentality. I don't want to ever blow smoke. Rather, I'd ask that your readers just try our products if and when they have the opportunity. If it's for you, it's for you, if it's not, it's not. We understand that we can't be everything for everyone.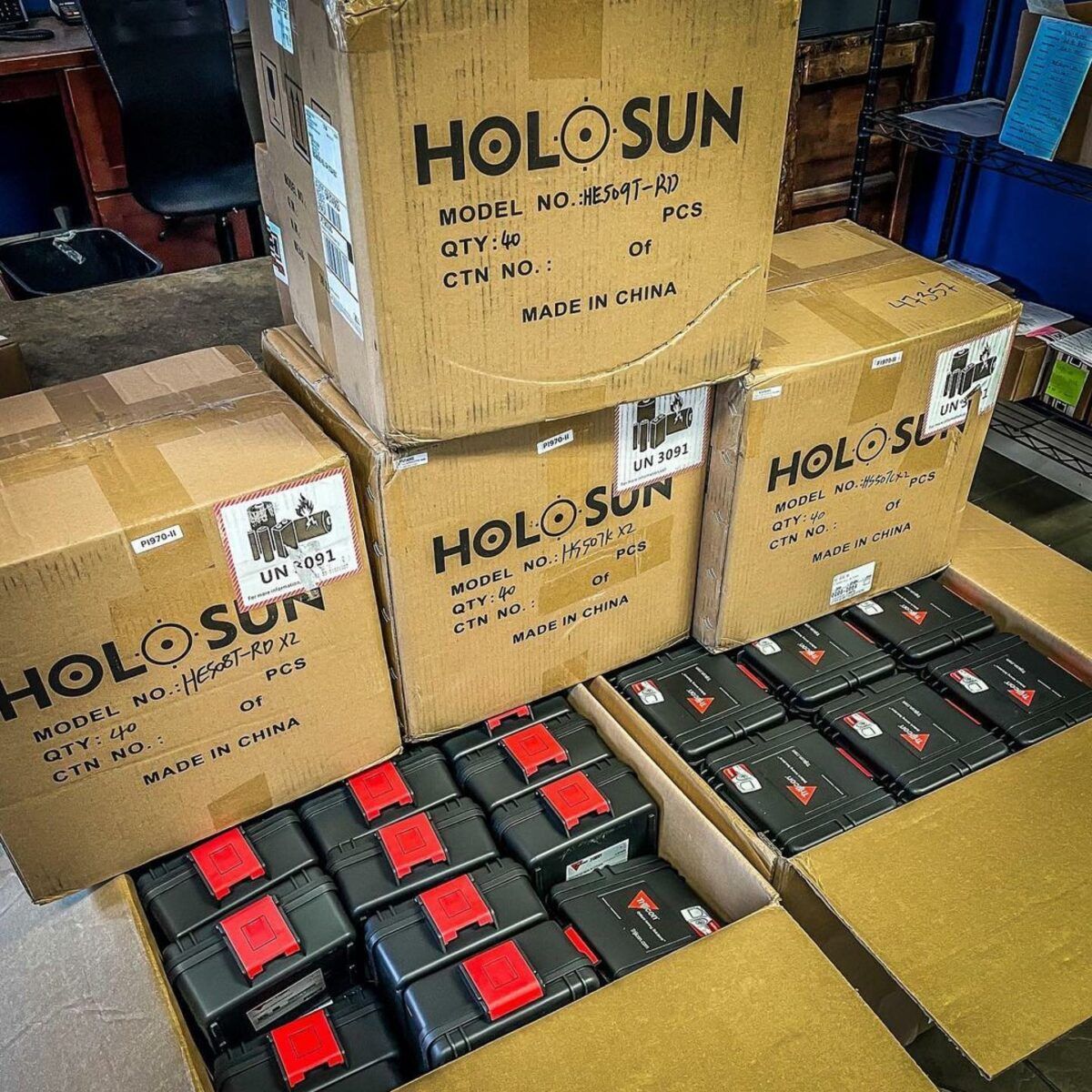 Aside from that, in my position, I will tell people what the product will and won't do, and if our product doesn't do what they're looking for, then perhaps our product isn't the right one for them. Our philosophy is to just build the best product that we can. Obviously, we are doing something a little different from what others have done, and now you are starting to see other products share some of the technology that Holosun had developed, or combinations of things that Holosun was the first to put together.  
I think part of the reason for our success is that in addition to trying to put the best product out there, at the same time, everything is vertically integrated. We don't outsource anything. It's our technology. We develop and build the units in-house, and we are able to control things.
This is why we can have a pretty good product and a nice technology suite at a really competitive price point. Finally, we have been pretty successful because as we continuously try to push red dot technology as far as we can, we're really trying to listen to the customers. We listen for issues and do whatever we can to meet the needs of our consumers. As of right now, I think we're doing a pretty good job of that.
I think with our approach of asking people to just give us a chance is something that's been good for us. As time has gone on, we're now hearing from guys like Cowan and Fisher or Haley or Costa, who are coming to us and saying, "we heard so much hype about your product that, we went and bought one ourselves just to try it out, and we're coming to tell you that you make a solid product." Thankfully, by listening to the consumer and listening to the market, and really trying to put out the best possible product, it sounds like we're really doing something right.   
This was our hope from day one. I didn't know what other way to be. I didn't have some special background. I was not some ex-Special Forces guy, or someone with 20 years of experience in law enforcement.
I came in, saw the passion that the company had for the products and how adamant they were about making a really good option. The goal was that when people said "Holosun," their initial thought would be that it was a quality product that could stand alongside other brand names.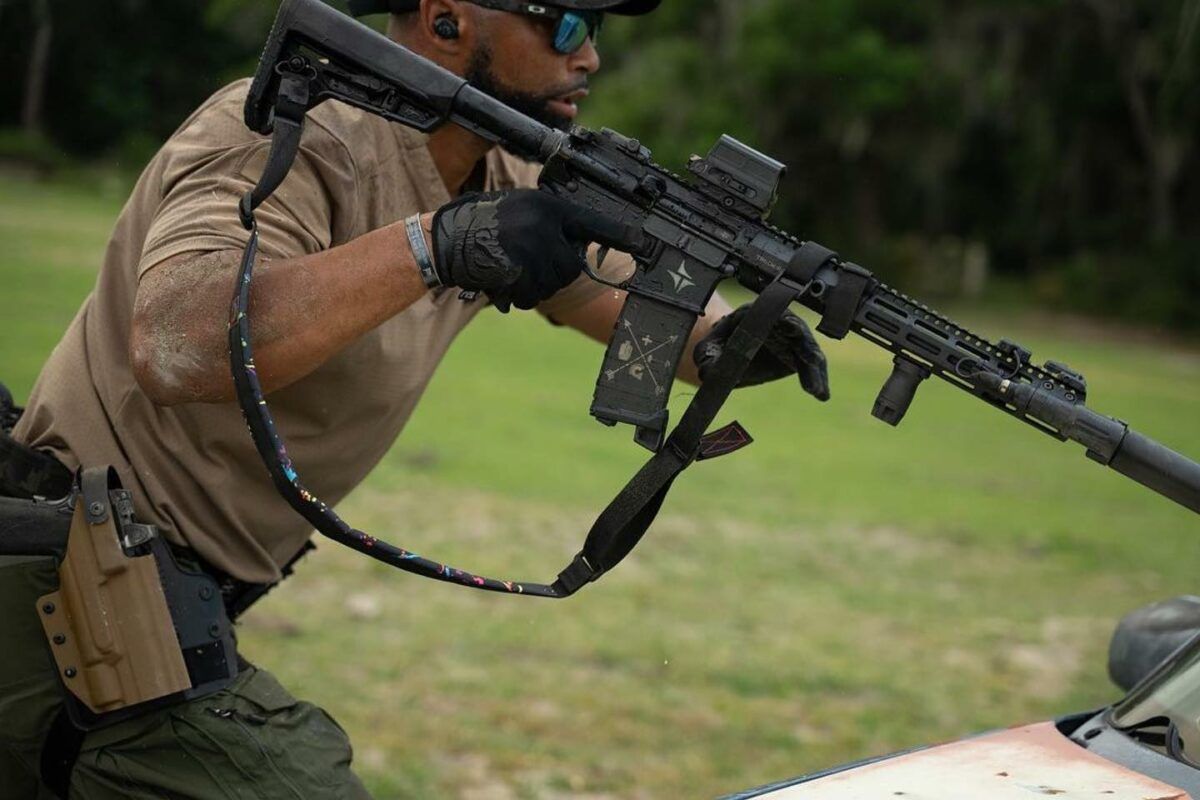 Q: Can you talk about that challenge? Measuring durability can take years, and if there's issues, they will eventually be brought to light, correct?
Luis Chirino, Holosun – This was certainly an uphill climb. A lot of the other companies that are immediately recognized as quality products started as professional-grade products.
If you have a professional-grade product, I think that is much easier to then move to the consumer market, in my opinion. Now compare that to trying to tell someone that a consumer product can perform as well as a standard, recognized, professional product. So, that was a challenge.
Our answer was never to do a sales pitch. Rather, "please try the product, run it, and then let us know." I think for the most part, our Holosun products have done a good job of speaking for themselves, and as such, we've slowly been able to gain that respect.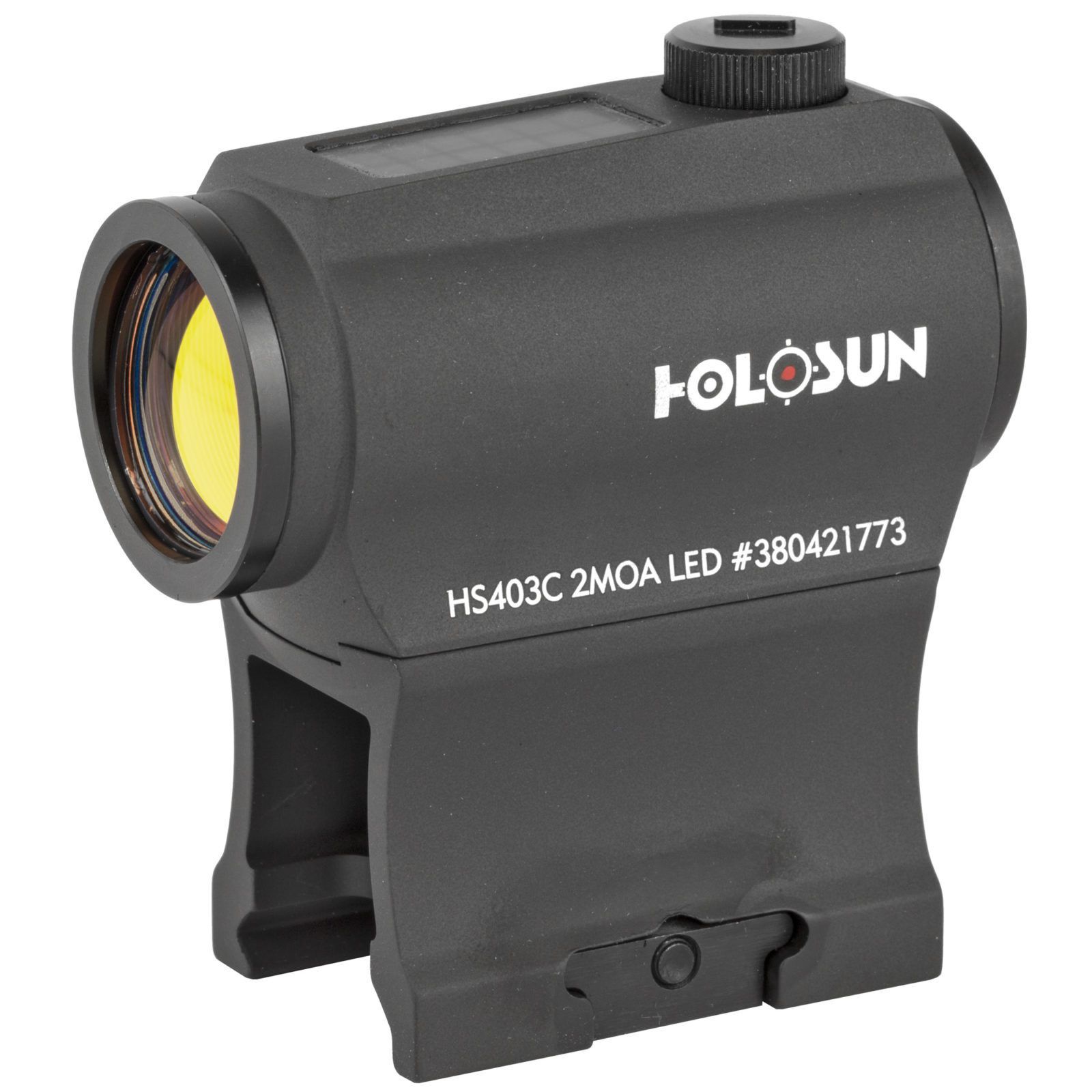 Holosun 403C Solar Powered 2 MOA Red Dot Sight
Q: Anything else you'd like to add?
Luis Chirino, Holosun – If you've not had a chance to use a Holosun, give us a shot. If you're not familiar with our products, simply try to find someone who has one, and consider trying it out. That's all we ask to anyone who may have doubts about Holosun, or are not too familiar with what we offer. I think that so far our recipe is working very well and we are becoming more and more recognized as a viable option, but again, everyone has their opinion, and some like to do things differently, and we understand that. If you have used our products, we'd then simply ask that you let us know what you thought.
###
We are sorry that this post was not useful for you!
Let us improve this post!
Tell us how we can improve this post?