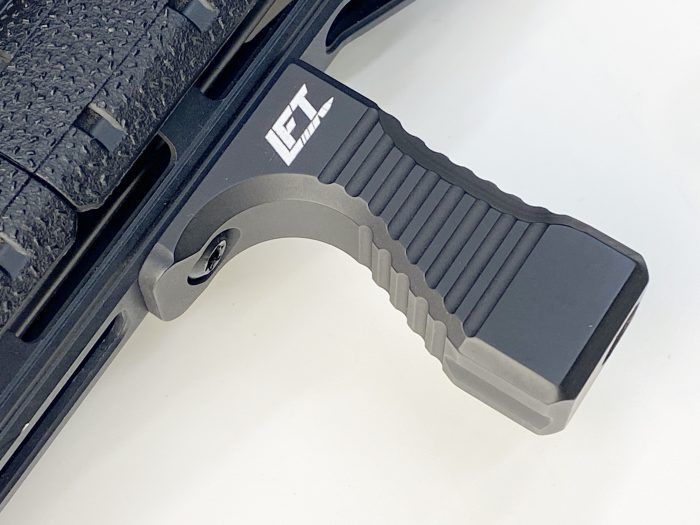 We recently sat down with Dan Brokos from Lead Faucet Tactical to discuss his Brokos Brace Hand Stop, which he developed to support various shooting positions in and around cover, including one-armed shooting positions.
Q: Many devices go on handguards to provide shooters support. Can you go over your experience with those and how that lead to what you've designed?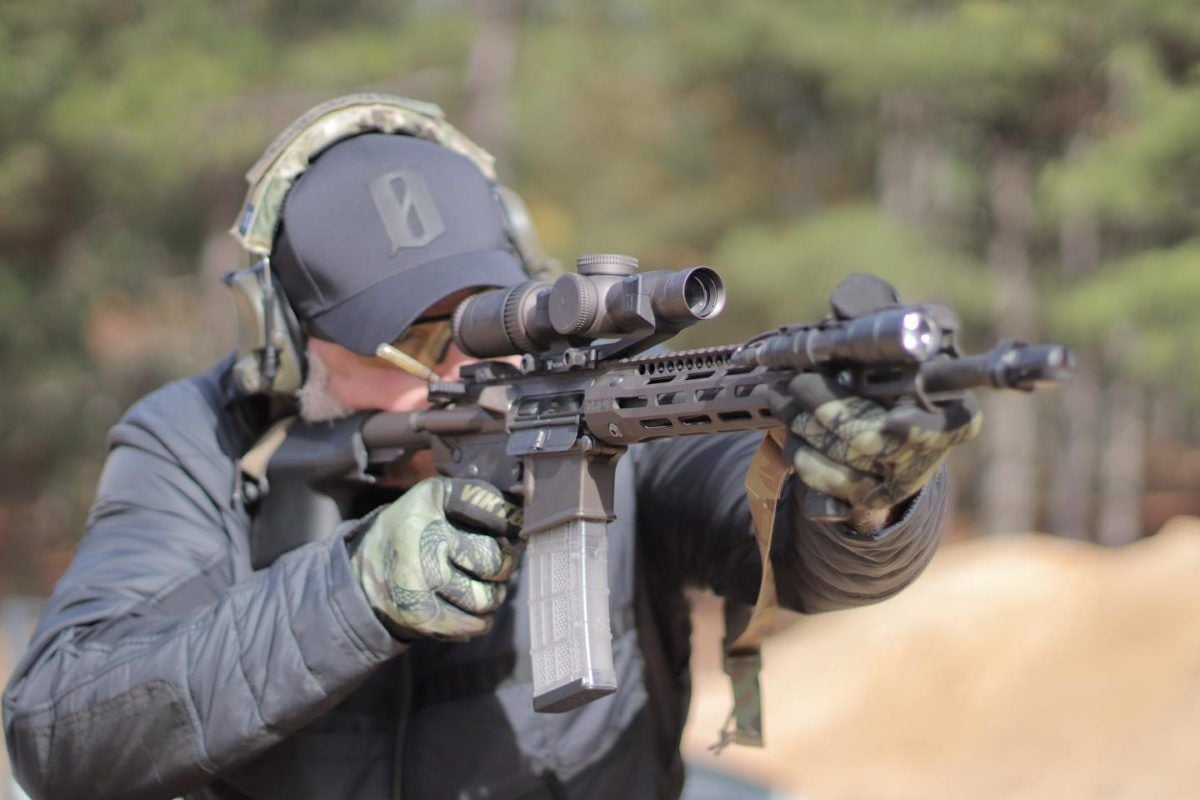 Dan Brokos – Lead Faucet Tactical – When I first started, we were issued a pistol grip that we used to call a broom handle or a broomstick. It was around four inches long. Around this same timeframe in the mid-1990s, SureFire came out with a foregrip with a light built into it. I can recall us thinking that it was really the cat's meow, as they say.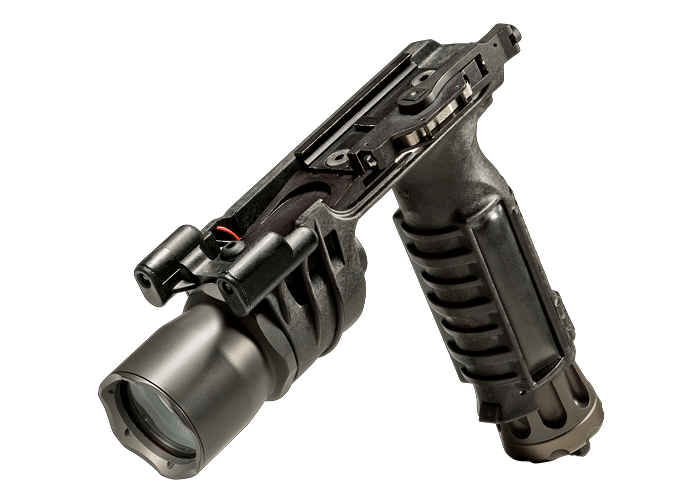 As time went on, the next evolution seemed to veer away from pistol grips into something that more supported the hand. Magpul then came out with the angled foregrip. With that, we went from a broom handle that made us hold our weapon improperly to something that allowed for us to get our support hand all the way extended out.
The angled foregrip was good for that. However, it could not provide many contingency shooting positions that the broom handle was good for, including various positions underneath vehicles, on the side of buildings. I think the broom handles are beneficial when you are down to one arm.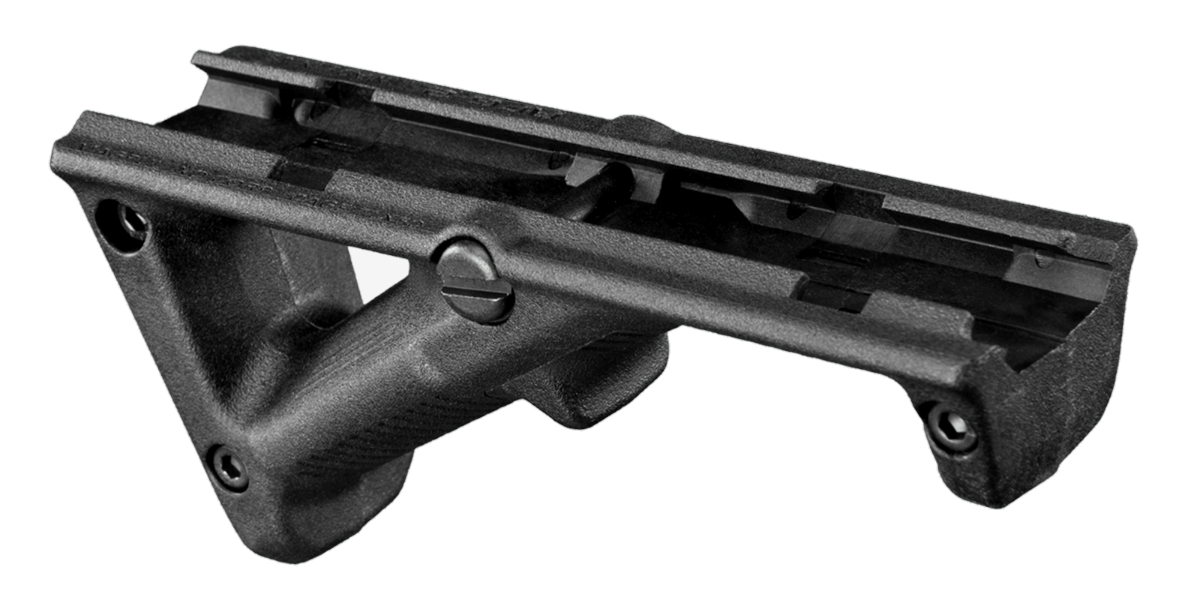 So there were some legitimate reasons why I ran a broom handle back then. It's just that they were big and ugly. They got in the way and were banging off of everything around us. We ended up taking the old broom handles and cutting them down to about 2.5" and then taped up the bottom of them so they didn't get caught on things.
Time passed, and as we were equipped with shorty guns at night, I cannot tell you how many times over the years I saw fingers near the end of a muzzle. No one ever shot themselves, but I've certainly seen skin busted open. At night, everything was by feel, so we then began using those broom handles again…but as a hand stop, once again, they were just too long.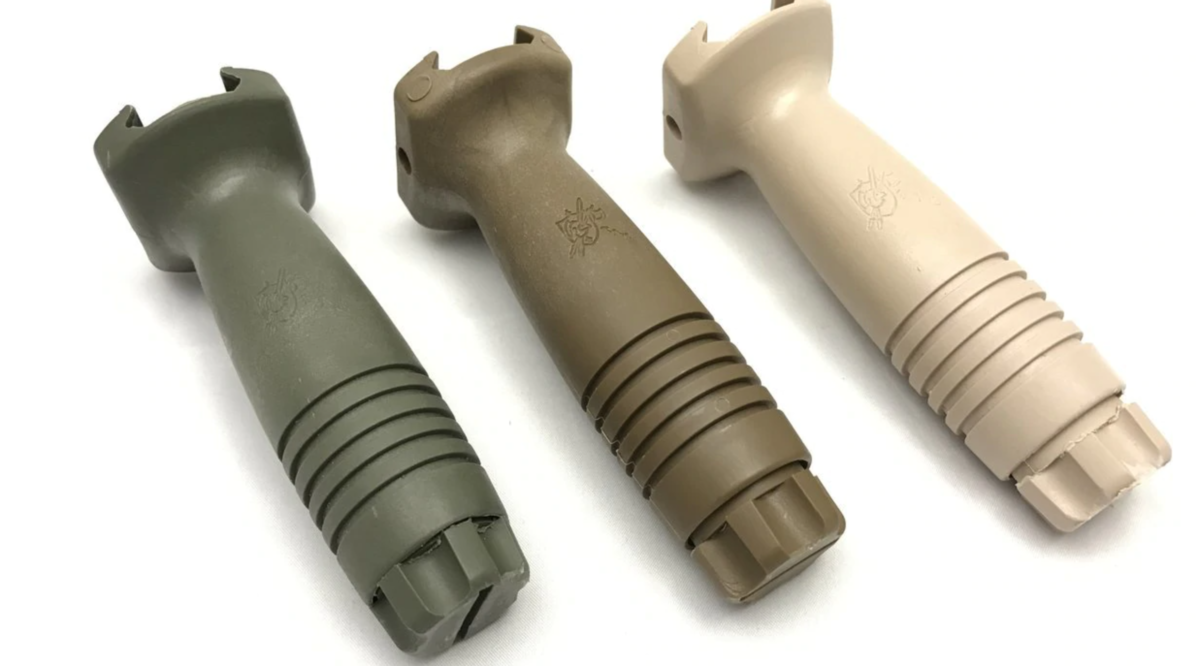 Q: Very briefly before we move on…can you talk about how people sometimes used the broom handle incorrectly?
Sure. Everybody knows that you don't grab these broom handles and shoot like that today. I will say that is what we did when the broom handles first came out, and that's why I think Surefire made that grip/light I mentioned. As you know, the evolution of the combat stance has changed over the years. We know that having your hand actually on the rail is very important.
If you are trying to use that broom handle as a pistol grip, you will not control the rifle very well. Instead, it should merely facilitate grabbing the rail and pulling back as you gouge the gun into your shoulder. I'm a firm believer that you have to drive the shit out of your rifle and not let it drive you. I think what I've come up with, the Brokos Brace Hand Stop really supports this idea.
Q: Can you talk about how you came up with the Brokos Brace Hand Stop design?
Dan Brokos – Lead Faucet Tactical – I took the experiences I had into consideration and decided to draw something up that would meet my needs. I wanted something that had some length too it but wasn't so long that it would be knocking around inside cars and helicopters, but would also support a variety of shooting positions. I had some prototypes made, but it was a trial by error in regards to length.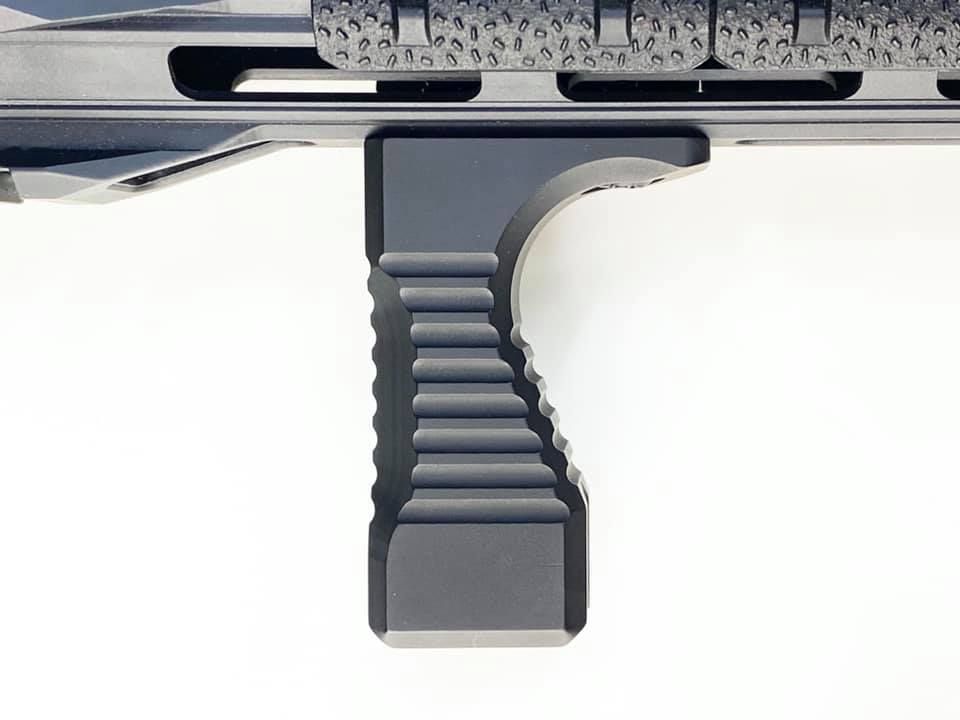 I knew 3" was too long, and I ended up with the shortest possible size where I could successfully hook it on walls, or hook on my support side wrist, or dig into the side of a vehicle if I was down to one hand. It's not long enough to where it's overwhelming…and if you turn it around, it can be used as a hand stop as well on a shorty gun.
I call what I've created a brace. A brace is something that supports something, and that's what the Brokos Brace Hand Stop does. It helps my hand position while standing up and when I am in and around cover. If I'm in a gunfight, I want to be around cover.
With this brace, I find that my hand slides to it, my thumb touches it….my laser and light are right on top. Every time I'm behind a piece of cover at night, I really love how it guides my hand precisely to where I want it to be every single time. I also like being able to get my hand further out there and pull back, especially if it is raining or if my gloves are soaked because I sweated through them.
The Brokos Brace Hand Stop itself is 6061 T6 aluminum, and it was designed to have textured lines in it so that when you're pulling back on it, your hand is not going to slip off it. As far as the concave shape, that came about through initial trial and error. I had tried it with a straight, flat surface but found it was much better concave as the meaty portion of the hand slides into it just perfectly. It allows me to run my support hand on the rail with my thumb pointing at the target. It's the perfect fit for my hand.
I teach that you should try to get meat between your weapon and a barricade, but with a free-float handguard, there is nothing wrong with jamming it over a wall if you are down to one hand. The design at the bottom and the pattern on the front digs into concrete a little more than if it was just a flat surface, so you can have confidence that if you smash it against something, it will stabilize it.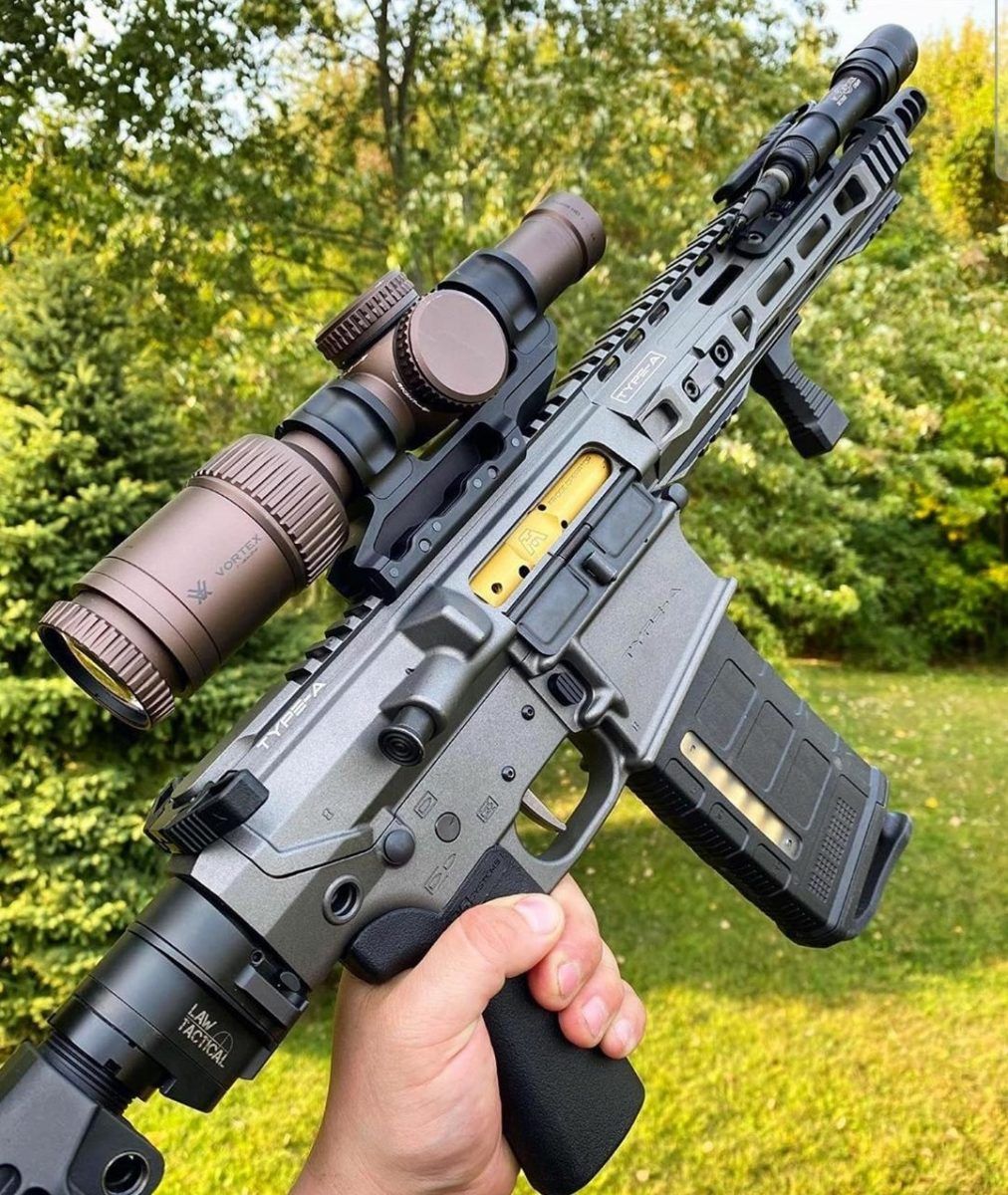 ###
We are sorry that this post was not useful for you!
Let us improve this post!
Tell us how we can improve this post?