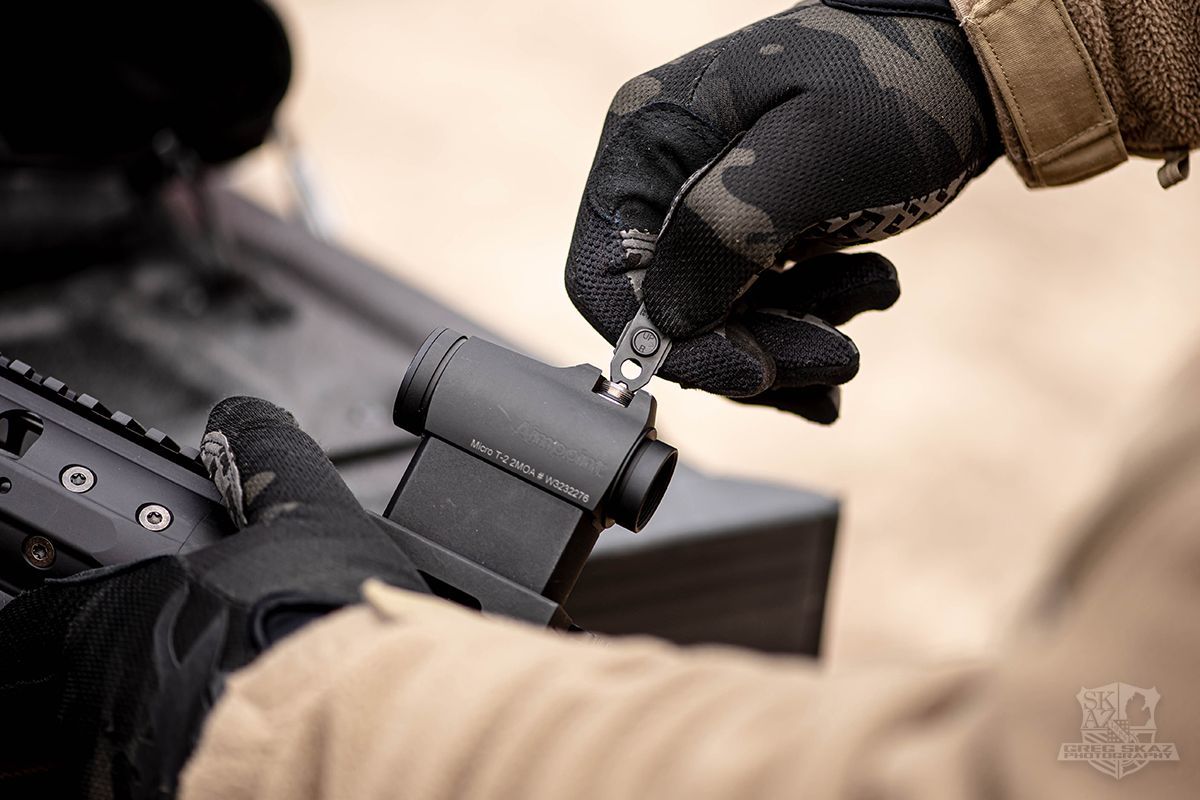 We recently sat down with the owner and founder of Multitasker Tools to discuss the launch of their handy new Multitasker NANO, which is now seeing the light of day after three years in development. We're huge fans of the company, their products and their commitment to quality without compromise. To read more about Multitasker and why you should consider the company for your next multi-tool, check our our in-depth interview here.
Q: What is the Multitasker NANO, exactly?
Multitasker – It's a one-piece tool that we built to assist with carbine optics adjustment. There's a demand, especially from more professional end-users. They don't want to carry a full-sized multitool around when they're on the range because they are only using it for certain specialized tasks. The Multitasker Twist was the first thing we created to address that with it's Aimpoint T1/T2 turret adjuster on the cap. It shed all of the "unnecessary" stuff that you typically don't need if you're simply working on a gun at the range. The Multitasker NANO is a further streamlining of that same idea. I'm always obsessed with minimizing the footprint…especially for something that could see potential use by soldiers who have a large carry load.
I get complaints from people issued the Gerber Multitool that it really doesn't do anything for their gun. Functionality-wise, it's more of a Swiss Army knife. My approach with the Multitasker NANO was to create something small and lightweight that could work with all kinds of issued optics for carbines. It also works on aiming lasers like the PEQ-15 and the MAWL.
The challenge of making such a small tool is that you don't want someone to lose it. To prevent that from happening, we integrated two different carry options on it. There's a lanyard hole on it so you can run paracord through it or simply throw it on a keychain. Then the small winglets on the side are dovetailed to slide into the docking slot on our upcoming Gen 3 Mag Pod, a monopod baseplate that slides onto Magpul PMags. Our Gen 3 version is made for the M3 PMag. The Multitasker Nano fits perfectly and is able to lock in place.
Q: Multitasker is known for taking the time needed to make sure everything is just right. Can you talk about the development process for the Multitasker NANO?
Multitasker – The idea came to me in April 2018. I was on vacation in Japan, and I was drinking a lot of Asahi beer. Looking at the little pull tab on the can, it just came to me that I could make a flat tool that had a hole in it to hold a lanyard. That was its origin, but refining it and adding things like the dovetails on the sides took a lot of time to get right. The next struggle came with trying to get it made correctly. That process took another year and a half. In total, it took three years to bring it to market.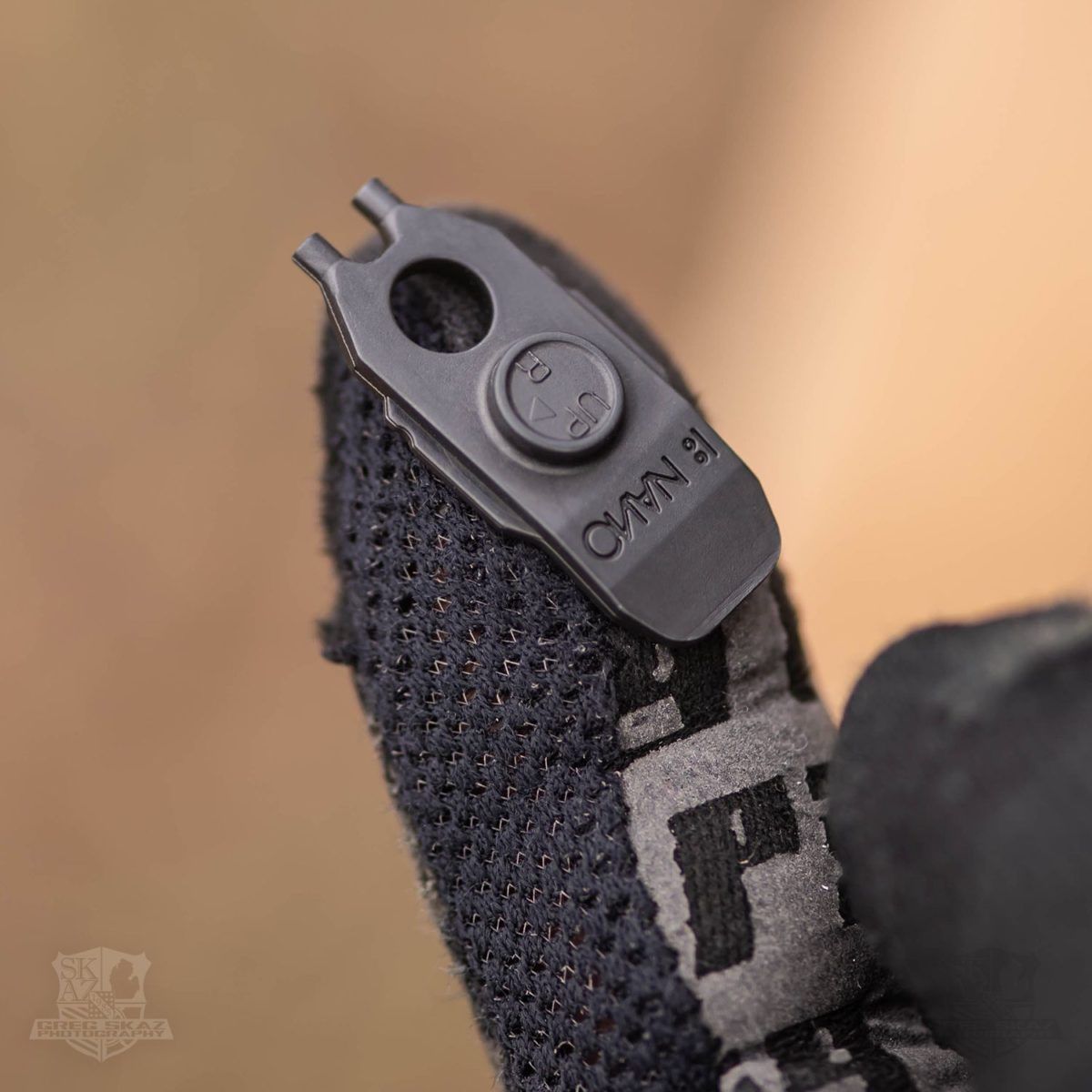 Q: Anything else you'd like to add?
Multitasker – To the right user, my sincere hope is that a product like this will sell itself. I'm not always the best at selling things because I always believe that my products speak for themselves. If you're the right end-user for this kind of product, I think that you'll look at it and understand why it's something worth having. We put a lot of time and effort into the product, and I think people will see that once they get their hands on it.
###
Multitasker®, specialty makers of weaponcentric multitools, is proud to announce the latest addition to its product line: the patent pending NANO®, a small 1-pc tool intended for carbine optics adjustments. Barely larger than a soda can flip tab, the NANO combines practical utility with a tiny footprint to handle mission critical tasks that most full size multitools cannot.
Featuring a dedicated Aimpoint® T1/T2 turret adjuster on one end and a slotted screwdriver with radiused edges on the other, the NANO is compatible with a wide array of issued carbine optics, including the Aimpoint M68 CCO, Trijicon ACOG, Eotech EXPS-3 as well as the Trijicon RMR and aiming lasers such as the PEQ-15 and MAWL from B.E. Meyers & Co.
Despite its minuscule size, the NANO offers multiple secure carry options. The built-in lanyard hole can be used with a keychain and is compatible with 550 paracord. The winglets on each side of the NANO act as a dovetail, allowing it to dock into the SpaceFrame™ storage slot found in the upcoming Gen3 MagPod®. The raised disc featuring directional markings for the Aimpoint T1/T2 doubles as an index point for docking/undocking the NANO from the Gen3 MagPod.
SPECS:
Size: 1.2 x 0.5 inches
Weight: Less than 1 ounce
Carry Options: Built-in lanyard hole and compatible with the integrated SpaceFrame locking storage slot on the front of the upcoming Gen3 MagPod®
Material: 420 stainless with Melonite® finish
MSRP: $14.95
Available February 2021 via select Multitasker dealers. For more information please visit: thenanotool.com.
We are sorry that this post was not useful for you!
Let us improve this post!
Tell us how we can improve this post?