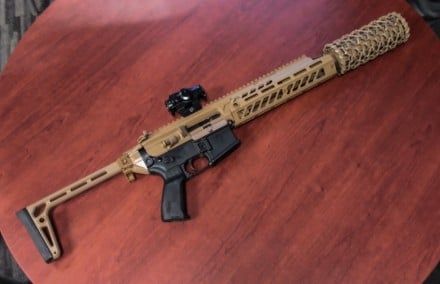 Soldier Systems recently published the first photograph of the SURG in the wild. 
SURG is short for Suppressed Upper Receiver Group. Sig Sauer was recently tapped to provide the upper for USSCOM.
From a Sig Press release:
The DoD began the SURG program to upgrade, and optimize military weapons for continuous, suppressed use on the battlefield. The SIG SAUER MCX Rifle System outperformed the competition through the demanding, rigorous, and grueling testing to receive the SURG award. The SIG SAUER suppressor withstood the stringent stress and torture requirements set by DoD for firing specifications, vibration, sound, and temperature requirements to ensure soldier safety.
"The requirements set by DOD for the SURG procurement demanded significant improvements in reliability, thermal characteristics, and durability that went well above anything we are currently seeing in the industry," said Ron Cohen, President and CEO of SIG SAUER, Inc. "We worked very hard to develop the MCX SURG System to specifically meet and exceed the DoD requirements. I am extremely proud that our hard work paid off, and endured the stringent and demanding military testing requirements, to ultimately gain the confidence of DoD to support their operations in the field."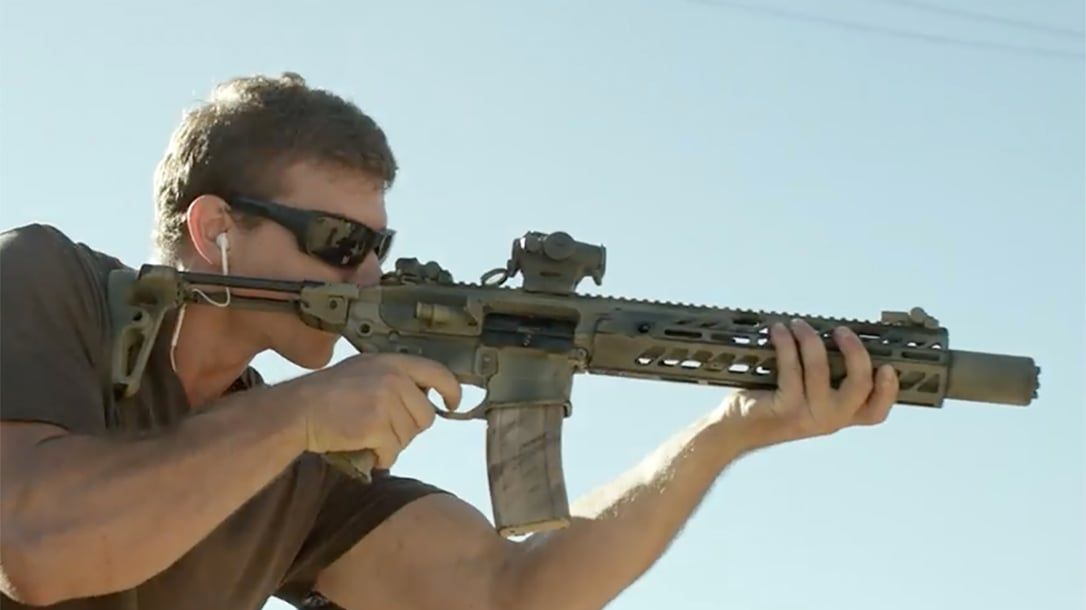 From the Department of Defense:
Sig Sauer Inc., Newington, New Hampshire, was awarded a $48,000,000 five-year, indefinite-delivery/indefinite-quantity, firm-fixed-price contract for the acquisition of the Suppressed Upper Receiver Group (SURG). The SURG weapon is an upgrade of the M4A1 lower receiver group in support of U.S. Special Operations Command (USSOCOM) Procurement Division. Fiscal 2018 procurement funds in the amount of $24,620 are being obligated at the time of award. The majority of the work will be performed in Newington, New Hampshire, and is expected to be completed by July 2023. This contract was awarded through full and open competition. USSOCOM headquarters, MacDill Air Force Base, Florida, is the contracting activity (H92430-18-D-0005).
We are sorry that this post was not useful for you!
Let us improve this post!
Tell us how we can improve this post?