After two full years of competitive shooting with SIG SAUER'S SDI Comp Rifle, Team SIG's Daniel Horner has refined the platform to meet his competition needs and developed the ultimate 3-Gun rifle, the new M400-DH3 from SIG Custom Works.
The first-ever rifle from SIG Custom Works features full-ambi controls with the new SIG-designed ambi bolt-catch and bolt-release, a Timney DH3 Single Stage Trigger, a custom DH3 Adjustable stock, fluted stainless 223 Wylde barrel (for optimal 5.56 and 223 Rem performance) and a 3 Chamber Compensator for muzzle rise reduction. The new M400-DH3 from SIG Custom Works gives you the same competitive edge and the same rifle used by 10-time 3 gun champion Daniel Horner.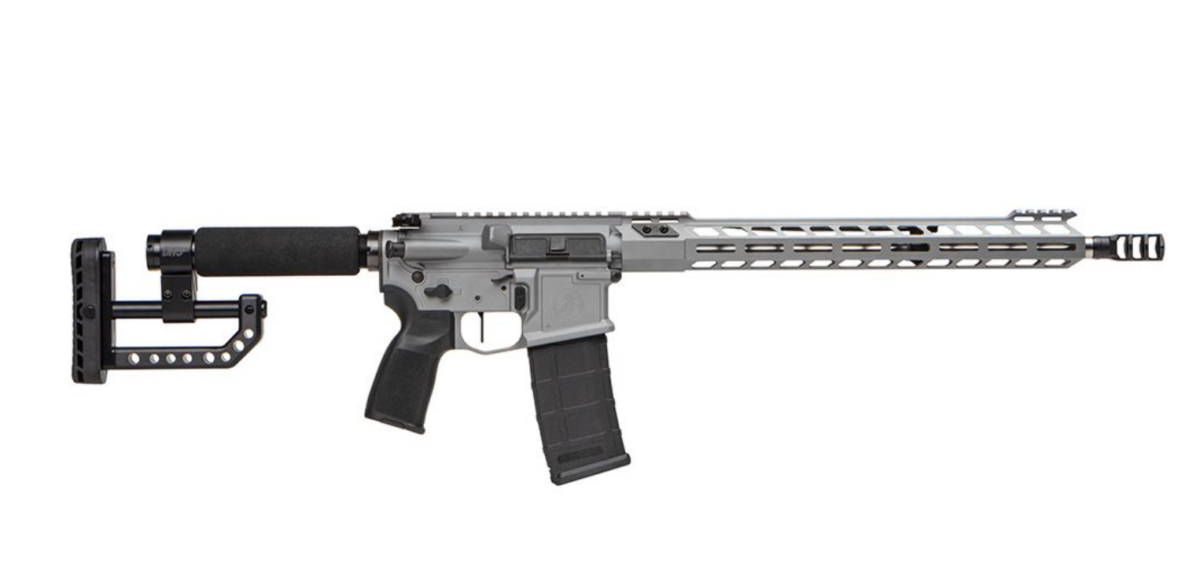 Daniel Horner is a multi-discipline World Champion shooter having captured over 125 championship titles at the world, national, regional, and state level. His titles include: 10 USPSA Multi-Gun National Championships, 4 3-Gun National Championships, 2 International Sniper Competitions, 2 IDPA National Championships, an IPSC Shotgun National Championship, an NRA World Shooting Championship, and many more.
Daniel was a Sergeant First-Class in the U.S. Army and was recruited to the Army to join the U.S. Army Marksmanship Unit (USAMU), where he became one of the most decorated shooters in team history. He served as the Coach of the USAMU Action Shooting Team, and during his service was twice selected as the Military Marksmanship Association Soldier of the Year.
We are sorry that this post was not useful for you!
Let us improve this post!
Tell us how we can improve this post?