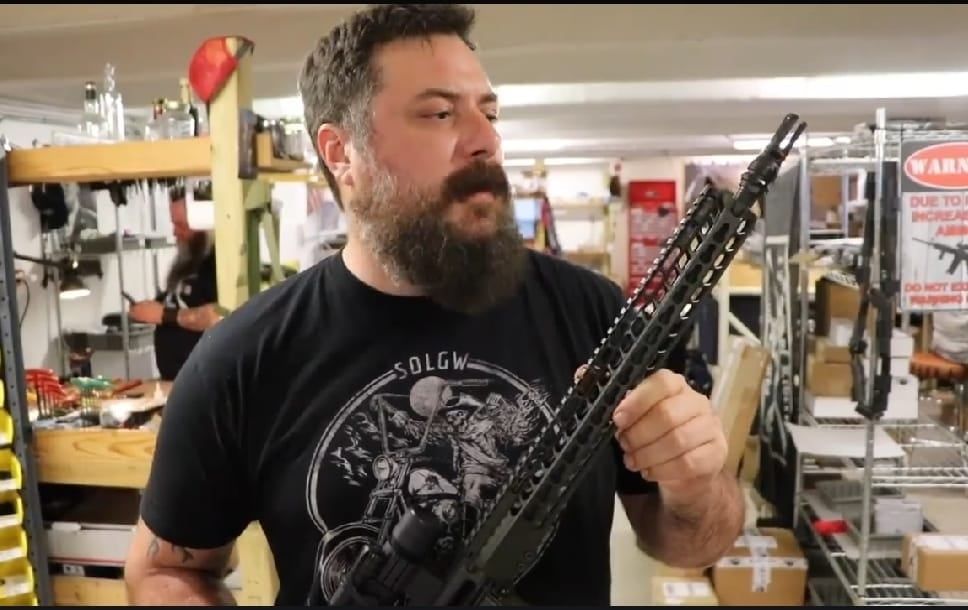 Sons of Liberty Gun Works has had an exciting string of announcements since the start of 2020, and based on information gleaned during our recent interview with Sons of Liberty Gun Works founder, Mike Mihalski, 2020 is shaping up to be a banner year.
We recently sat down with Mike to discuss Sons of Liberty Gun Works' ongoing success story, his company bringing on a pair of industry legends, and upcoming announcements set to increase the company's profile even further.
Also, in case you missed our previous article with Mike, you can read that here.
Q: For those that may be unfamiliar…can you give our readers a bit of background on the approach you take at Sons of Liberty Gun Works?
Mike Mihalski, Sons of Liberty Gun Works – There's w build philosophy that we've been preaching for years, and I think people can see that Sons of Liberty Gun Works has remained consistent. It's a "return to the fundamentals" approach.

There's a lot of companies that come and go. I've seen it a lot during my time in the industry. New companies will emerge…but then…the best way to describe it would be to say that it is easy to fool somebody into buying your product once, but you have to really deliver if you want people to be recommending you to their friends. People know exactly what they are going to get with a Sons of Liberty rifle.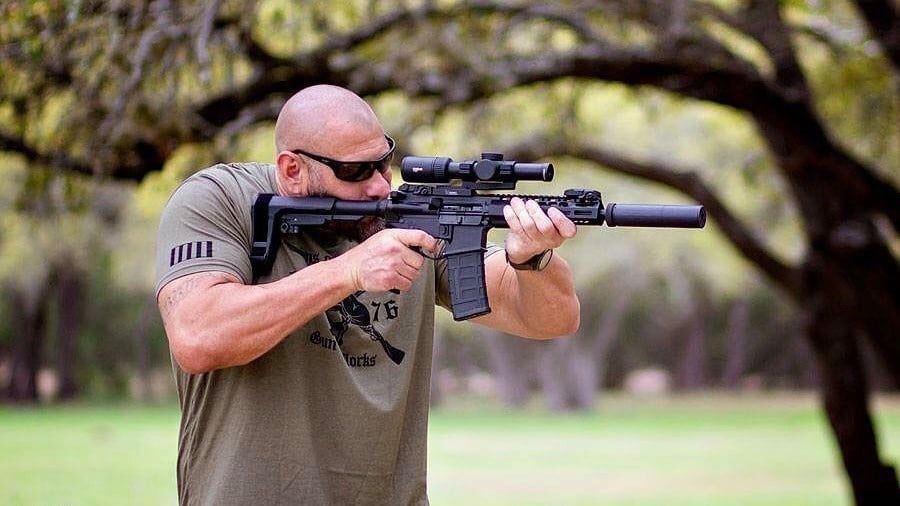 Q: Since we last spoke, the industry lost one of its brightest figures, Will Larson. I know that you've stepped in and have been teaching occasional classes…can you talk about what goes on when someone goes to a class that you're involved with?
Mike Mihalski, Sons of Liberty Gun Works – I don't know if anybody hosted Will's class as often as I did. I think I sat through his class 13 or 14 times (laughs). Will was definitely a mentor, and without him, I don't think Sons of Liberty would have ever existed.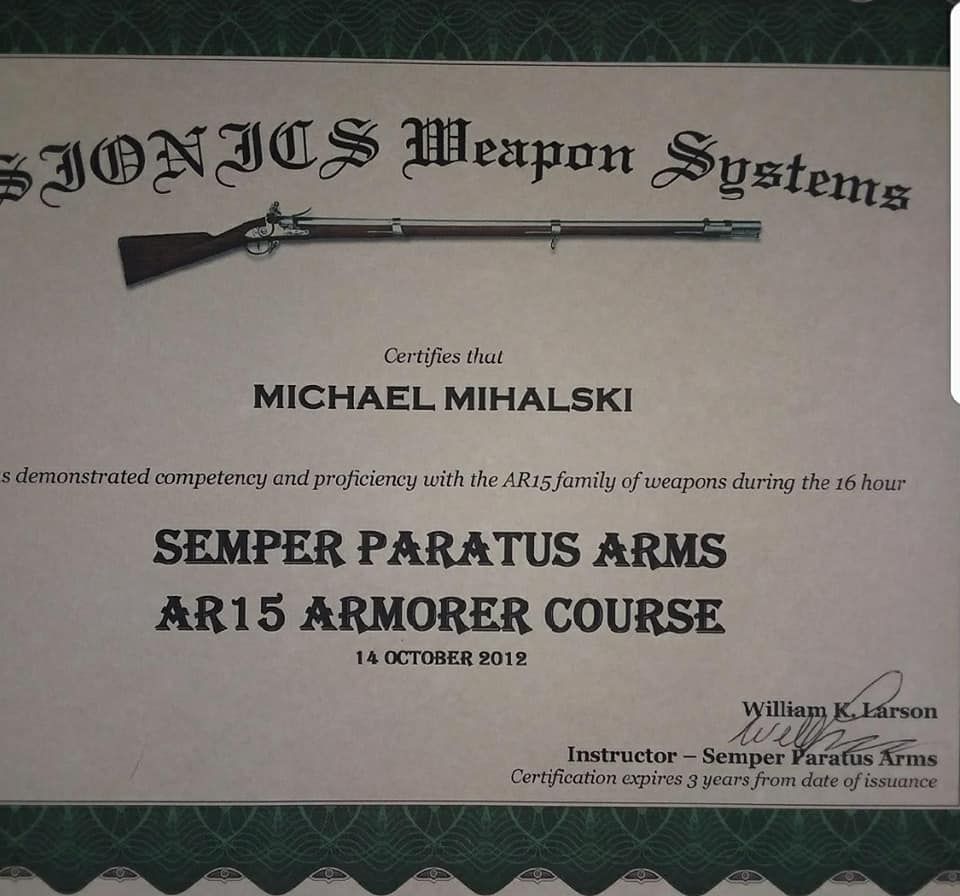 I am not trying to fill his shoes, and there is no way to replace Will Larson. That said, I do want to keep that message going. Our approach to that is like Will's…in that you will see the AR in a very different light once you take our class. That class does not necessarily make you an expert on the AR, but it does definitely let you know how much you did not know. That's a good starting point, because that will naturally allow you to start looking at components, and looking at the details a little bit different.
It makes a huge difference…when you are able to sit down and compare things side by side, and you know what to look for, once you see the light, you cannot unsee it. Once you see the difference in how something is supposed to be done and what you might currently have, it makes for a very impactful moment.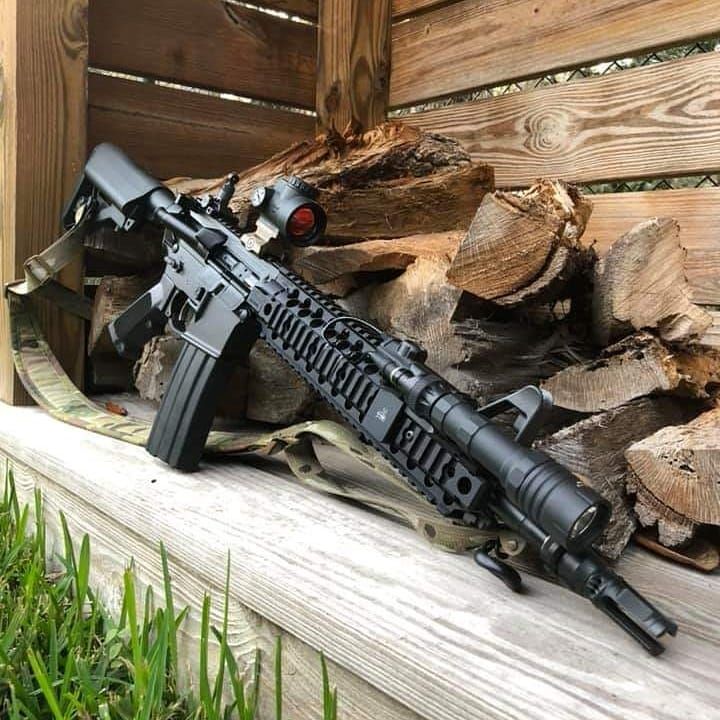 Q: One thing that seems to happen with companies, is that over time, the quality control aspect will fall. That has not happened with your company…How are you working to ensure that does not happen at Sons of Liberty?
Mike Mihalski, Sons of Liberty Gun Works – I think there is a "golden age" for any company, really. We're still small enough to really give a damn. One thing that has really kept the QC going even as we've expanded is the fact that our growth has really been geometric. Our growth has been substantial but one way we've maintained QC is that every rifle still comes with a certificate, signed by the guy who built it, signed by the guy who inspected it, and signed by Kyle and myself.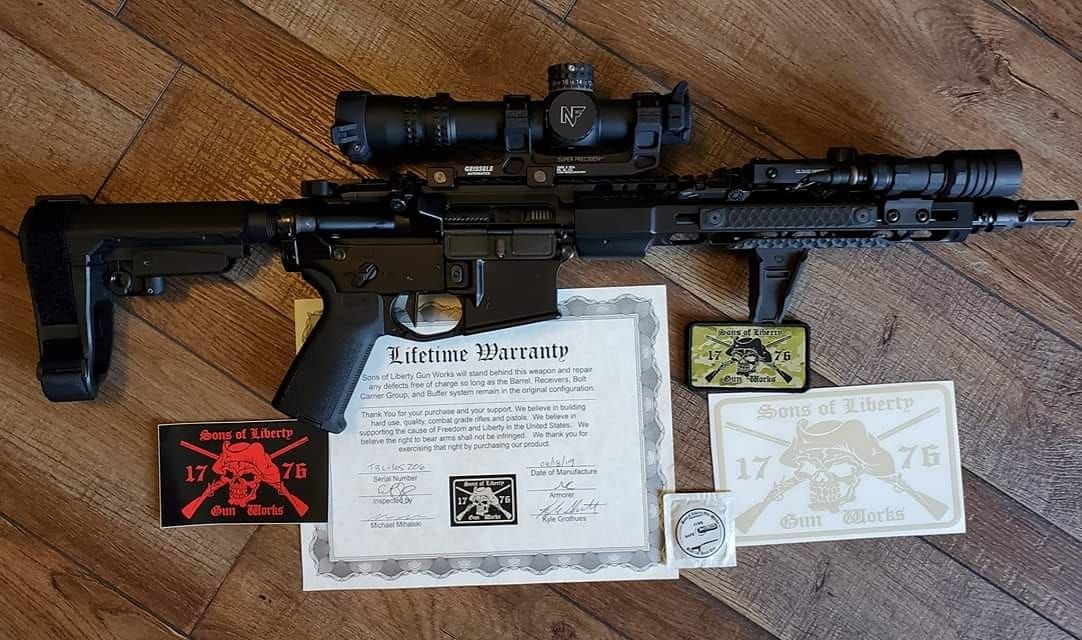 Every rifle that's leaving the door…there is a level of personal ownership. You know the guy who built it and inspected it, and it really does keep us honest. That's not to say that we wouldn't be doing the same quality of work if we didn't have certifications, but it is a different level of ownership and responsibility.
Another thing that we have done that keeps us good is the fact that we hire based on personality…not so much on experience. I can teach someone how to build a rifle the Sons of Liberty way, but I can't teach them how to give a shit. So, the people that I hire to help us expand, they are here because they believe in the cause. They believe in the mission, and they believe in what we're doing. I don't think you can teach that to someone. We're basically hiring based on chemistry.
Q: With so much growth, I know it's easy to get lost in doing everything but rifle building. I saw a post recently where you were back on the bench, and how happy that made you. Can you talk about why it's important for you to stay involved at that level?
Mike Mihalski, Sons of Liberty Gun Works – I got into this because I really do enjoy building rifles. It's easy to get caught up in the meetings, and the spreadsheets and the marketing and all that kind of stuff, but there's something unique about going back to that bench and actually torqueing a barrel nut or staking a castle nut. It keeps you truly rooted in the process. I also think it's a reason we have been able to handle our expansion as well as we are. It's because at the end of the day, we're all still rifle builders.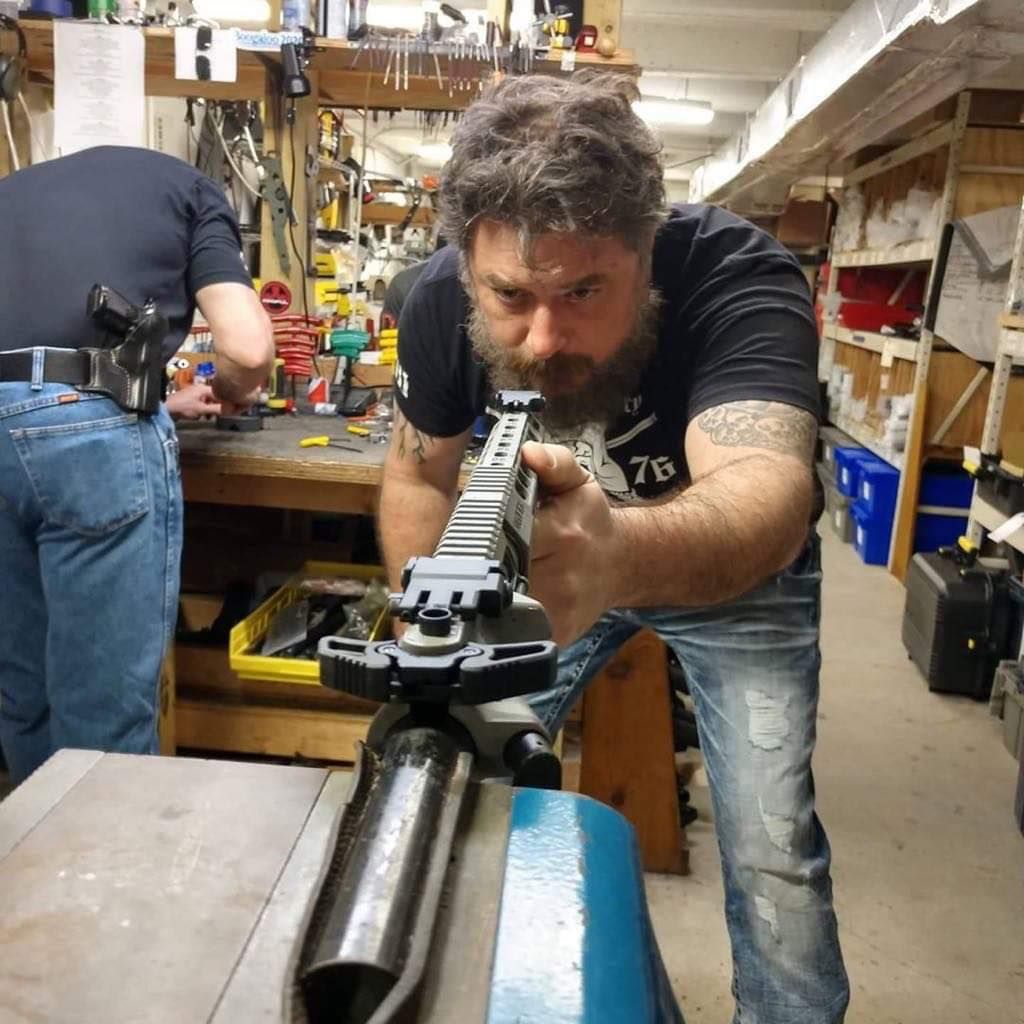 One of the interesting things about the first three years of Sons of Liberty is none of the complaints that we were getting were performance related. We really don't get performance related complaints on rifles. The complaints we used to get were based on e-mails…that we were bad at emails, or the lead times on our rifles were long. That was because I hired people who were truly enthusiastic about building guns. The kind of guys who are enthusiastic about building guns are not necessarily enthusiastic about t returning emails. (laughs). Obviously, we've hired a lot more customer service people, but at the end of the day, what I am, first and foremost is still a rifle builder.
Q: Speaking of hires, you've recently brought on a pair of individuals who could not be more well respected…Aaron Cowan of Sage Dynamics and Chuck Pressburg of Presscheck Consulting. Can you talk about why those two were brought into the fold?
Mike Mihalski, Sons of Liberty Gun Works – The same way we bring people on internally based on chemistry, that's the same approach that we have to the guys out there in the world doing their thing. Aaron Cowan is one of the most data-driven instructors that I can think of. The training is backed by data.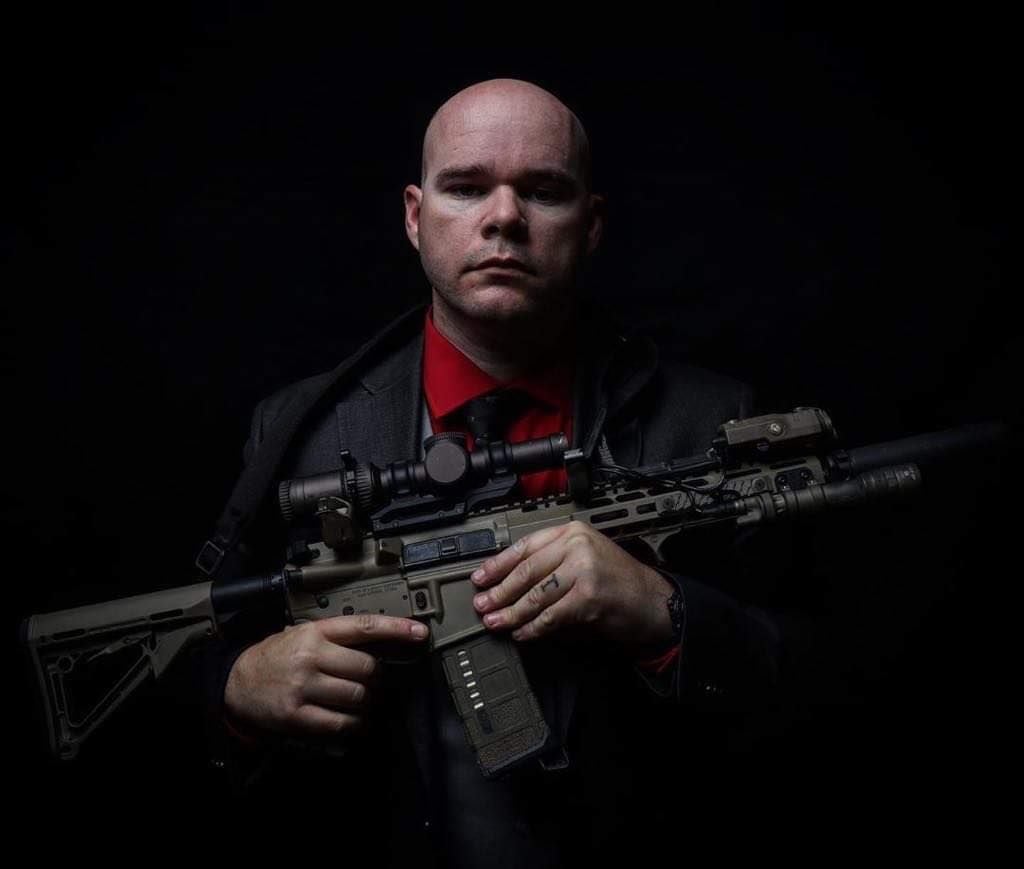 That guy is also super enthusiastic about what he does. He truly does give a shit. There are some truly talented instructors out there, but I wonder if they are still as enthusiastic as they once were. I can tell you that Aaron truly is. The chemistry, personality and level of talent is there.
With Chuck Pressburg, the level of experience and the level of guidance that he can give us on bringing out new products, and actually developing some stuff that we've been working on for a while now, by getting his input on the fine-tuning of it…that's invaluable. That guy is…his level of experience and expertise just doesn't come around everyday. When we got into talks and learned that he was interested, that was a very easy decision for us to make.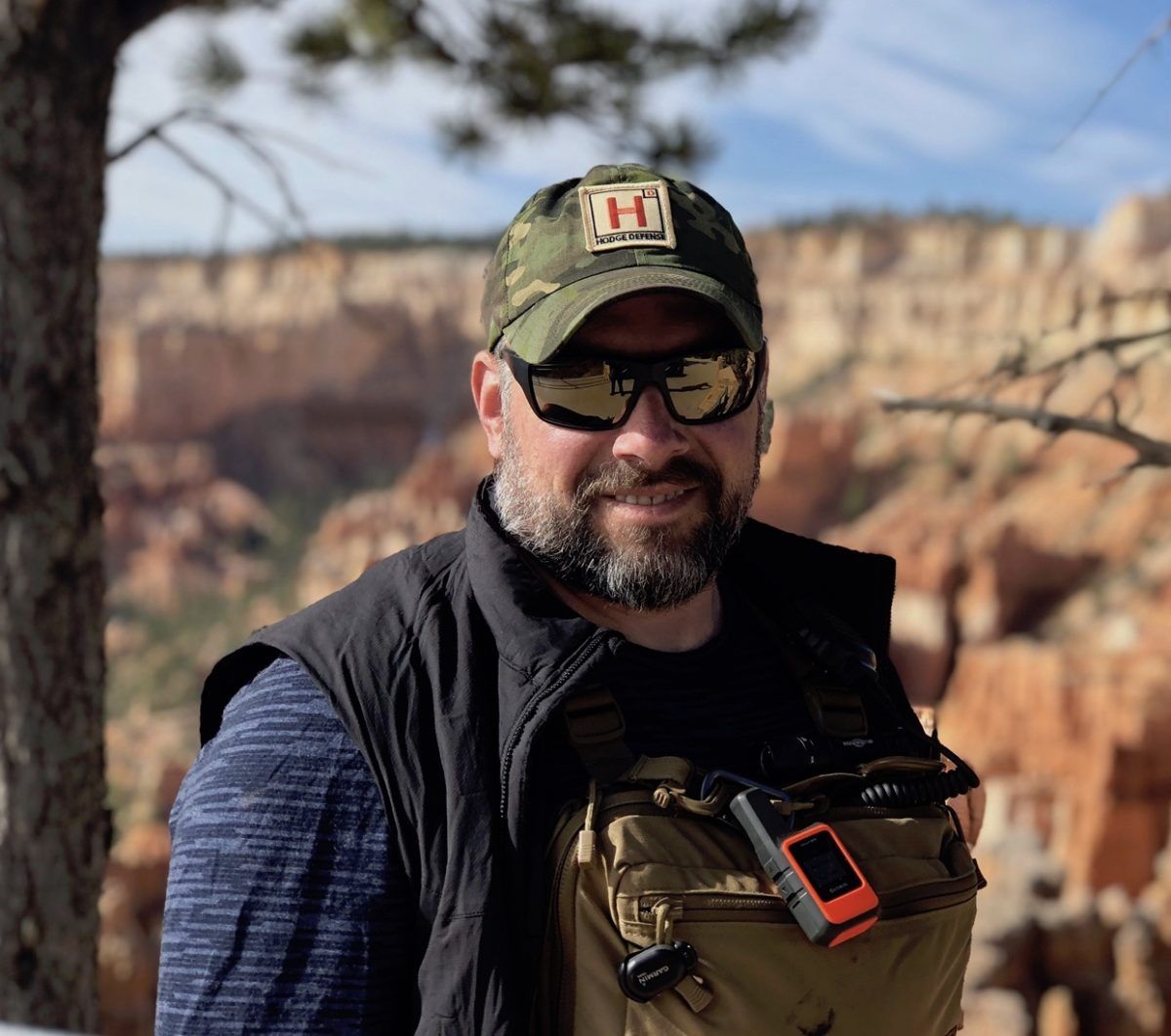 Q: Not only is he someone who has experience behind the scenes with weapons development, but then he's also been on the ground with them…it's a combination that's almost impossible to duplicate.
Mike Mihalski, Sons of Liberty Gun Works – Agreed…It's a entirely different level of legitimacy. When it comes to the mechanical function of the AR, it's something that I know a lot about. I know why these guns run. But when you start getting into…information about heavy duty usage that you can only get in the field, that's something where Chuck obviously has that experience. Him bringing that real world experience, married with the engineering and mechanical experience that we have, I am confident you are going to see some very neat stuff from Sons of Liberty in the future.
Q: Can you talk about the potential for signature series rifles…I saw that one is in the works with Aaron. Personally, I'd love to see something like that from Chuck as well.
Mike Mihalski, Sons of Liberty Gun Works – I think you're going to see somethings inspired by Chuck Pressburg very soon. (laughs) With Aaron, that's' going to be a 12.5" carbine…an M76 with the A5 buffer system as standard equipment. The gun is going to be built to run suppressed or unsuppressed…it's like we approach every gun we build, but there's some features on there that Aaron wanted to see as standard kit, and to have his help on putting together a rifle package, we're pretty excited about it and I think a lot of other people are too. Aaron has that level of legitimacy…it's good stuff.
Q: You've got some new products for 2020 as well…can you talk about anything just yet, I know you have a newer M76 rail incoming?
Mike Mihalski, Sons of Liberty Gun Works – We are going to be releasing titanium barrel nuts to reduce the weight of the M76. The M76 rails are very rigid and have a very robust mounting system. They are very, very tough.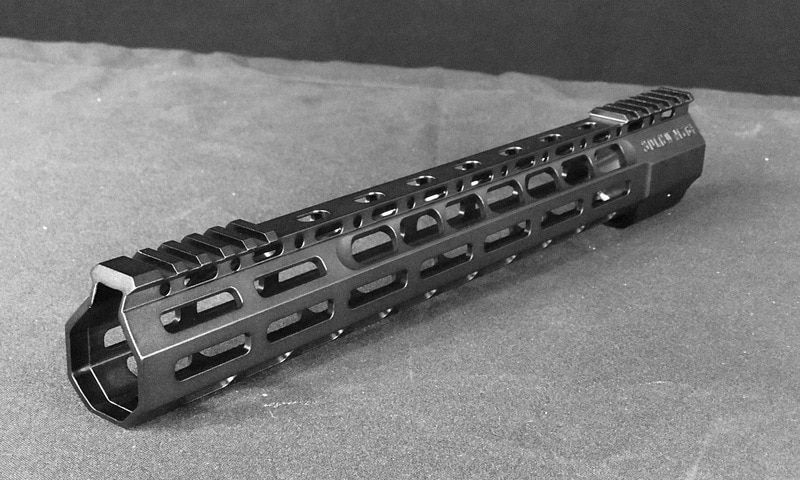 The NOX muzzle device has also been hugely successful, and I think it's one of the coolest things we've ever done. It's a very effective device that keeps the gun flat without making it overly concussive, which was our goal. It's also a host for a Dead Air suppressor, which is one of the most robust, well-made suppressors on the market. We saw an area where we could fill a gap and we did.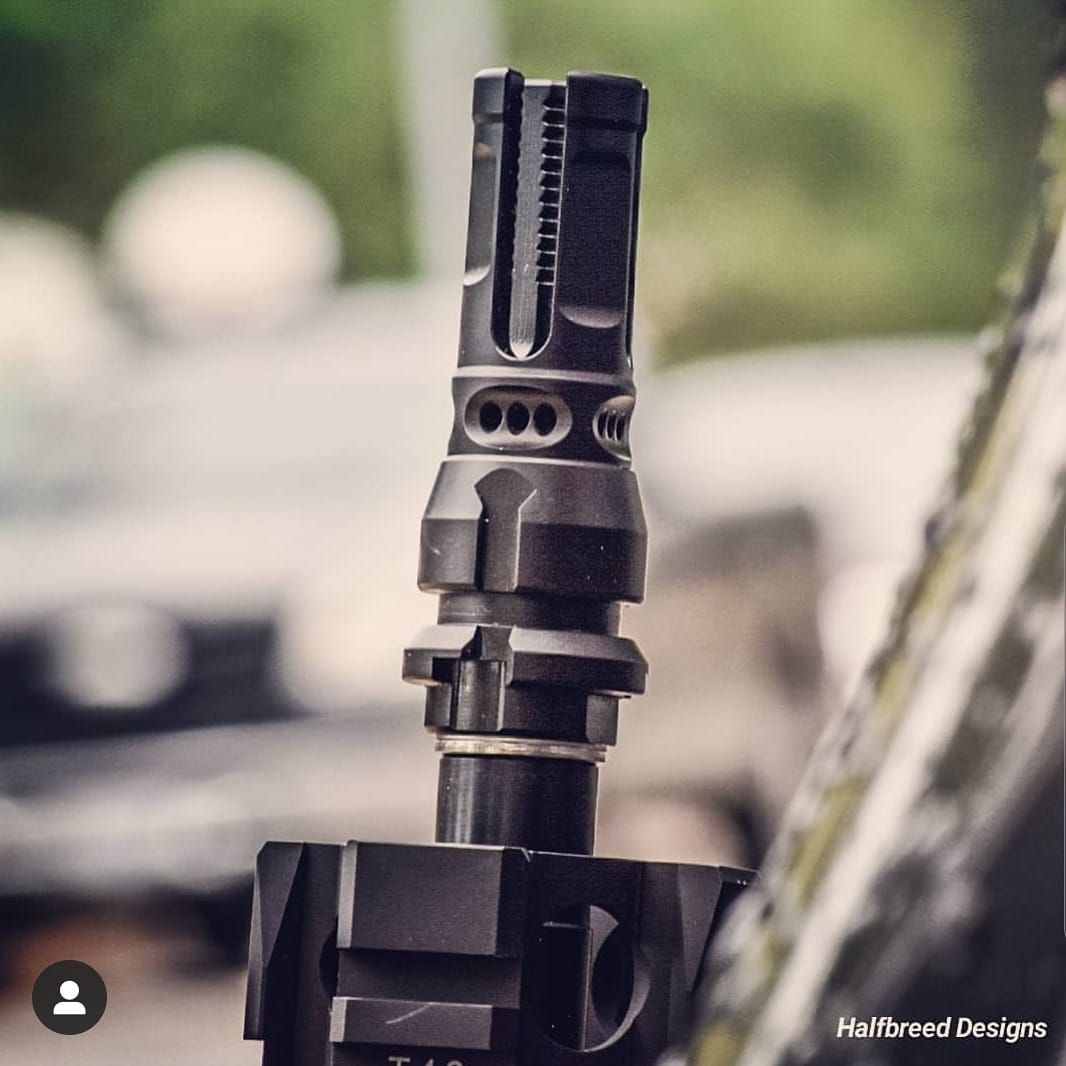 Other than that, right now we are in the process of developing few other new products that are very exciting. With the help of people like Chuck and Aaron, some of the stuff we've been working on for a while is coming. I can assure your readers that we are going to be putting some very, very cool stuff out there. 2020 is going to be a very exciting year.
Q: I have to ask you about all you've done recently in the fight to preserve the 2nd Amendment. You've put yourself out there personally in a very admirable way…
Mike Mihalski, Sons of Liberty Gun Works – I went to the Virginia rally, and it was impressive to see that many people out there. One of the things that really humbled me was walking through the crowds and I would see our Sons of Liberty logos on guns. You would see the logo on hats and patches.
Not only are these Americans who are standing up for the 2nd Amendment , they are also our customers. I'd like to see a lot more industry support for these guys that are out there standing up. I would say there were 30,000 people out there, carrying not just our products, but products from the entire industry. I'd like to see us get a little more involved, especially those who have a following and who have influence.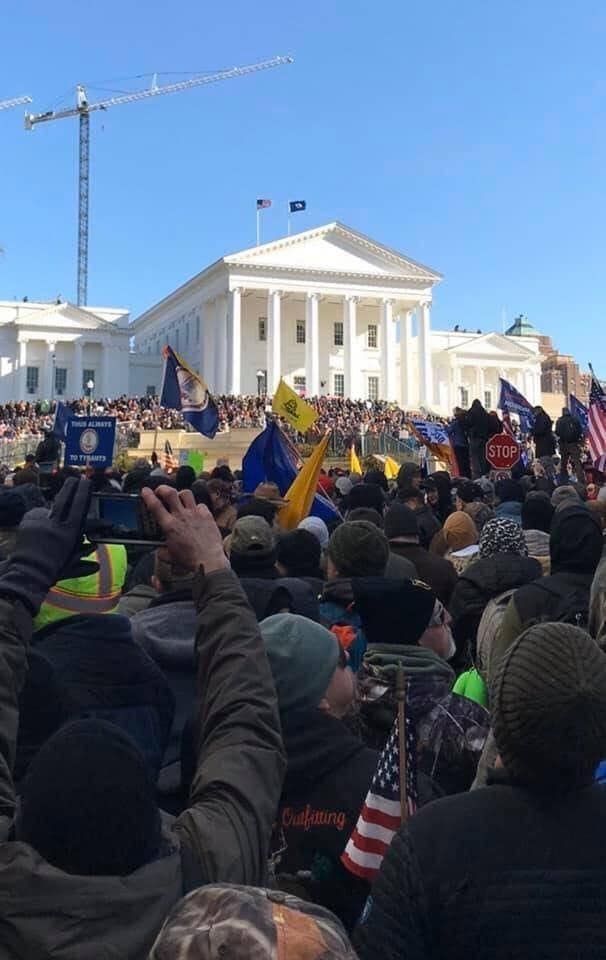 If you look at what's happening, it's pretty scary. Virginia was a pretty gun friendly state…Now, there're proposing stuff in Arizona. We need to meet them head on, and we need to remind these politicians and policy makers that assault weapons bans and more gun regulation really isn't that popular of an idea. They're living in an echo chamber, listening to a very vocal minority. The majority of Americans don't want more government control of any kind. Guns are still a very American thing.
Q: Anything else you'd like to add?
Mike Mihalski, Sons of Liberty Gun Works – We have some exciting, highly respected professional organizations that we're working with, and we have some very cool announcements coming soon. We're coming out with guns blazing. You're going to see Sons of Liberty in a lot more stores, on actual shelves…We're going to be a true, national brand. It's very exciting.
Q: One more thing I'd like to address is the opinion I see more and more on the internet that if you're looking for quality, affordable rifle you can bet your life on, Sons of Liberty is on that very shortest of lists. What's your take on that?
Mike Mihalski, Sons of Liberty Gun Works – If you boil it down to just function, our Patrol Rifle, that's really what those guns are designed to do. They are designed to just run. There is nothing fancy…nothing gimmicky. The difference between our 900 dollar gun and your 1,800 dollar gun is going to be features, but the engine is the same. There is no second tier. We don't have two tiers of bolts…or two tiers of barrels. It just comes down to what I said, earlier. Our goal at Sons of Liberty is to stay consistent, and never deviating from why we started. Sons of Liberty Gun Works started on the idea of building hard use, endurance rifles at a reasonable price. That is what we do, and that is what we will continue to do.
###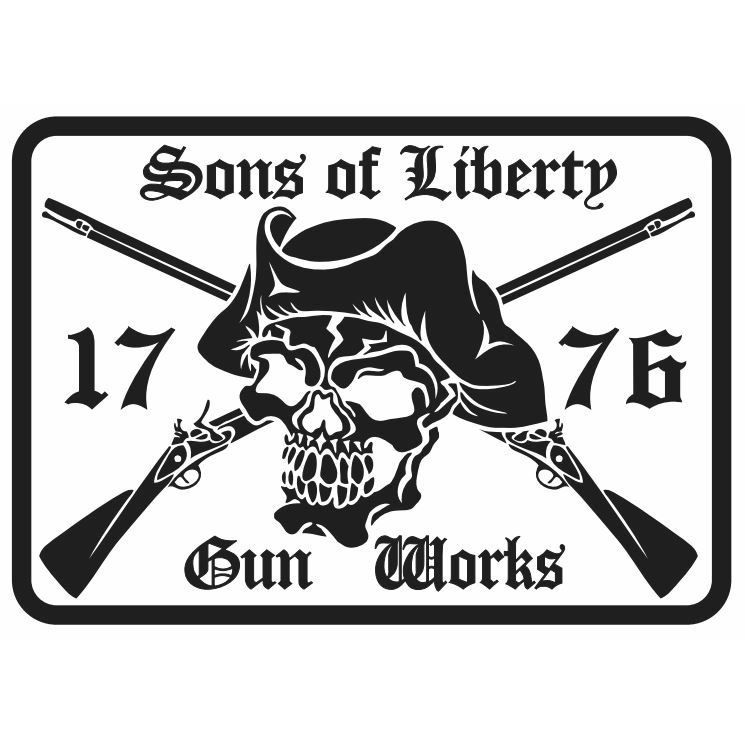 We are sorry that this post was not useful for you!
Let us improve this post!
Tell us how we can improve this post?