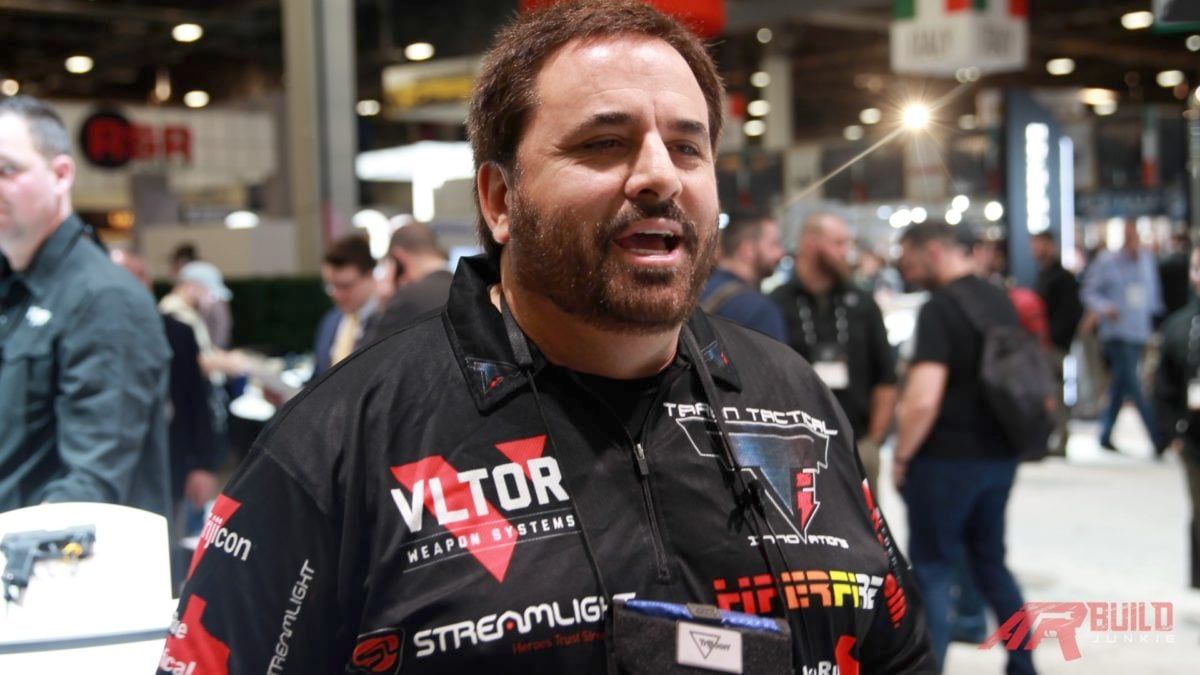 We just ran into Taran Butler of Taran Tactical Innovations on the floor of SHOT Show 2019 and he was kind enough to spend a few minutes with us to answer some questions. We talked about what to look for in an AR, how to separate gimmicks from the real deal, how to get into competition shooting and more.
Taran Butler's John Wick Connection
Many know Taran through his work on the John Wick films…The combat choreography (please forgive me or kindly correct me if that's the wrong term)…and many of the firearms. He is certainly a most valuable asset to Hollywood and the filmmaking business.
Taran has trained movie producers, directors and actors including James Cameron, Michael Mann, Keanu Reeves, Jennifer Garner, Collin Farrell, Chris Hemsworth, and Josh Duhamel and more.
Here is a quick video of Keanu on the range that made the rounds a while back…if you've not seen this, it's quite impressive. There's most certainly no way to fake this level of skill, and its very obvious this actor put in a lot of hard work to make this look as good as it does here, and as good as it comes off in the films.
Beyond the movie business…we also know Taran as a provider of weapons and accessories for the tactical and competition shooter.
But wait…there's more.
"The Most Versatile Shooter in the World"
Taran Butler is perhaps best known as simply "the most versatile shooter in the world." He is a USPSA National Multi-Gun Tactical Limited and Open Champion, Fort Benning Tactical Champion, IDPA National Champion, Steel Challenge World Champion and 3-Gun World Champion. Taran is the world's first and only Triple Crown USPSA Multi-Gun National Champion.
Look for a more in depth article about Taran and Taran Tactical Innovations in the weeks ahead. But for now, to learn more about Taran Butler and Taran Tactical Innovations, visit them over at their web site at www.TaranTactical.com.
We are sorry that this post was not useful for you!
Let us improve this post!
Tell us how we can improve this post?